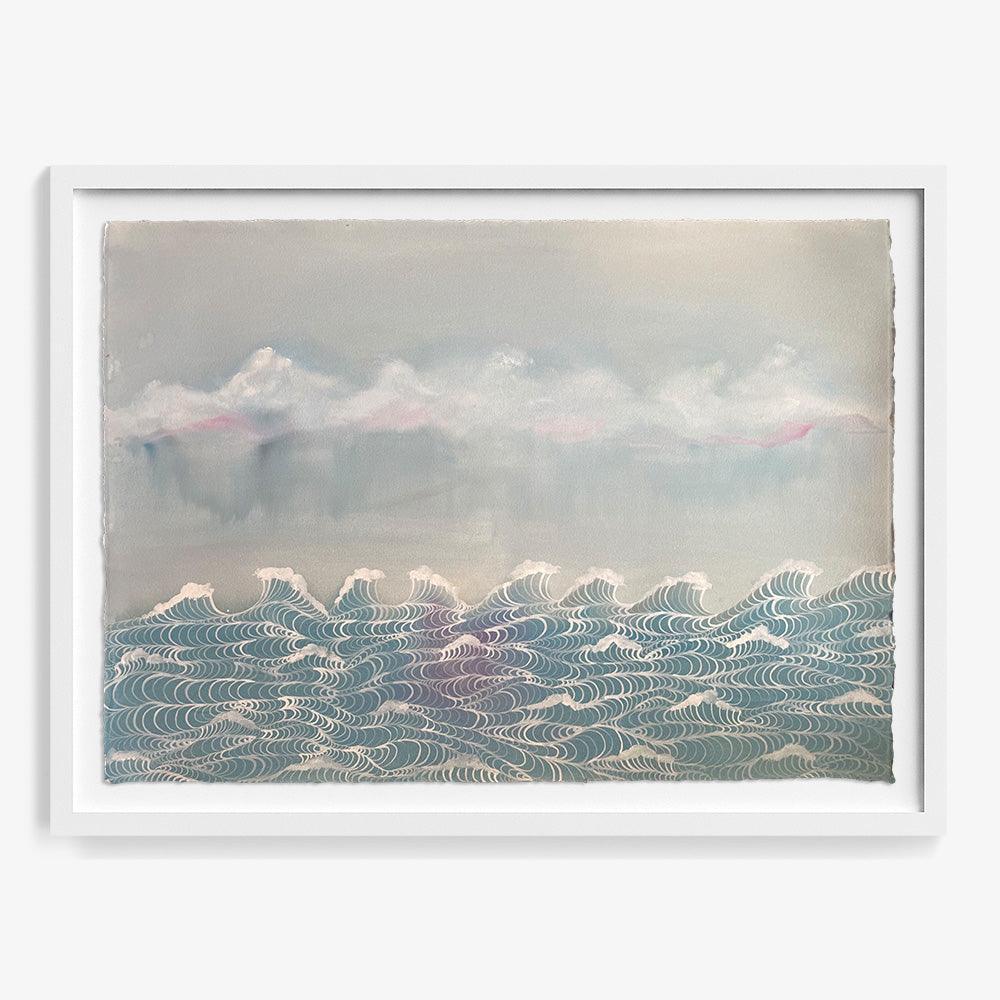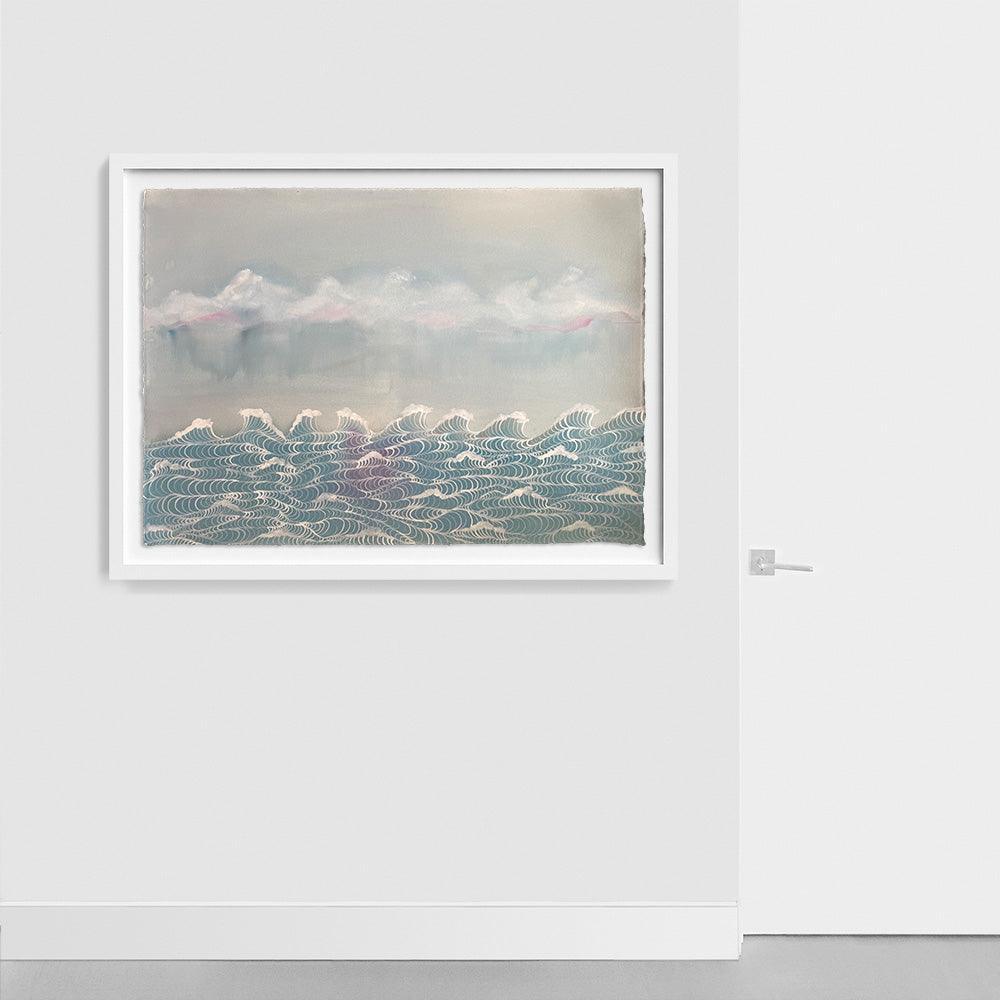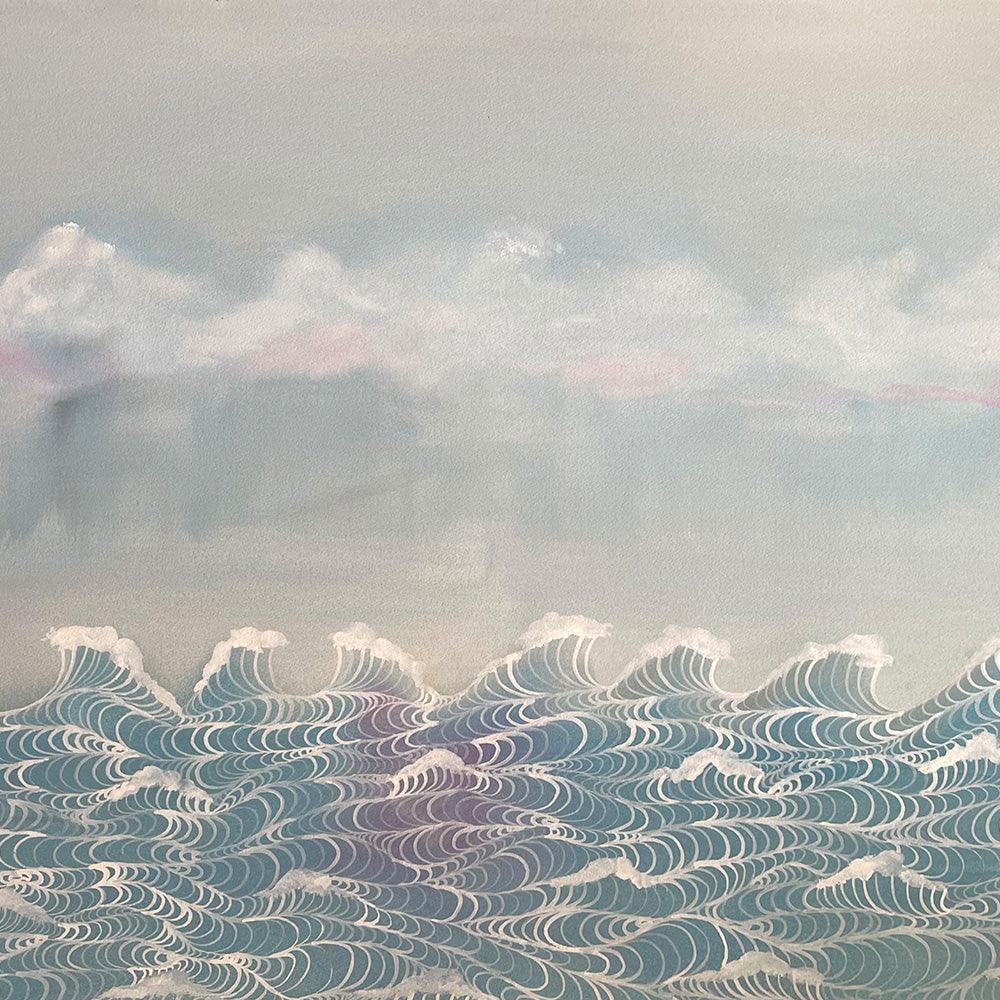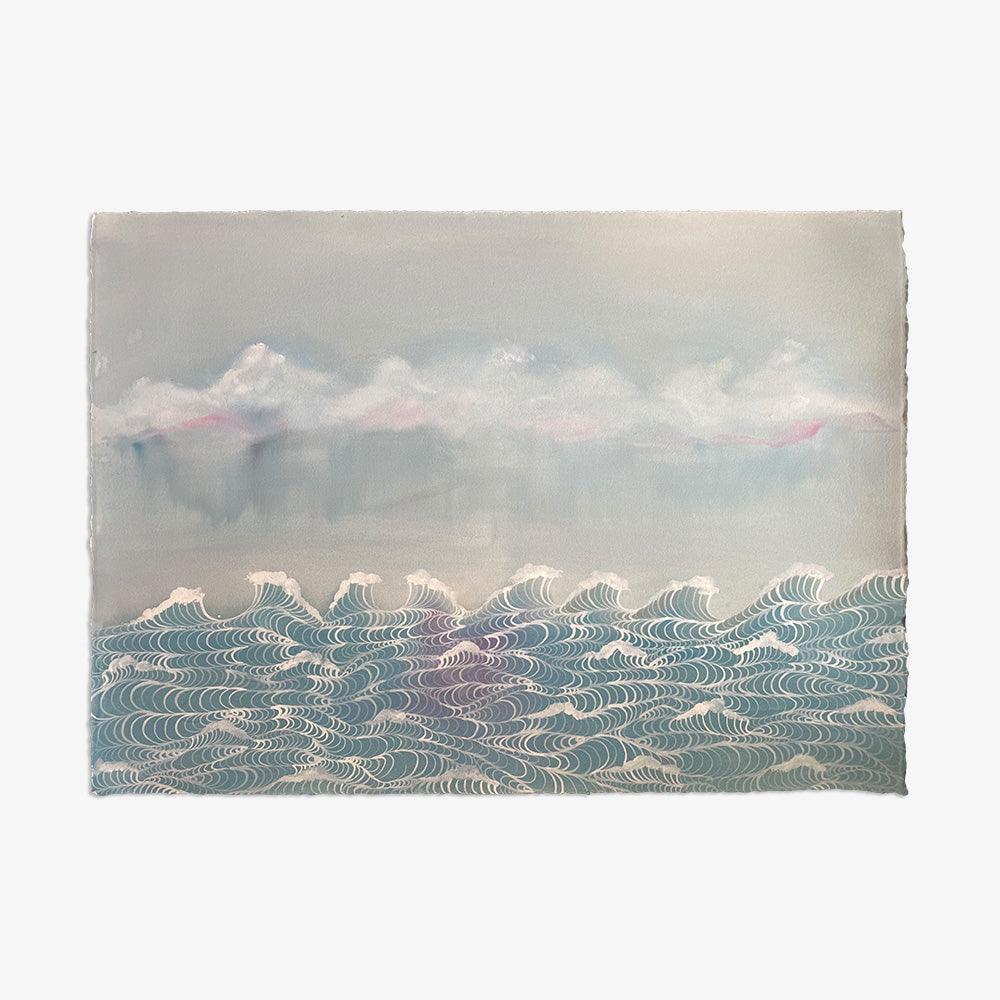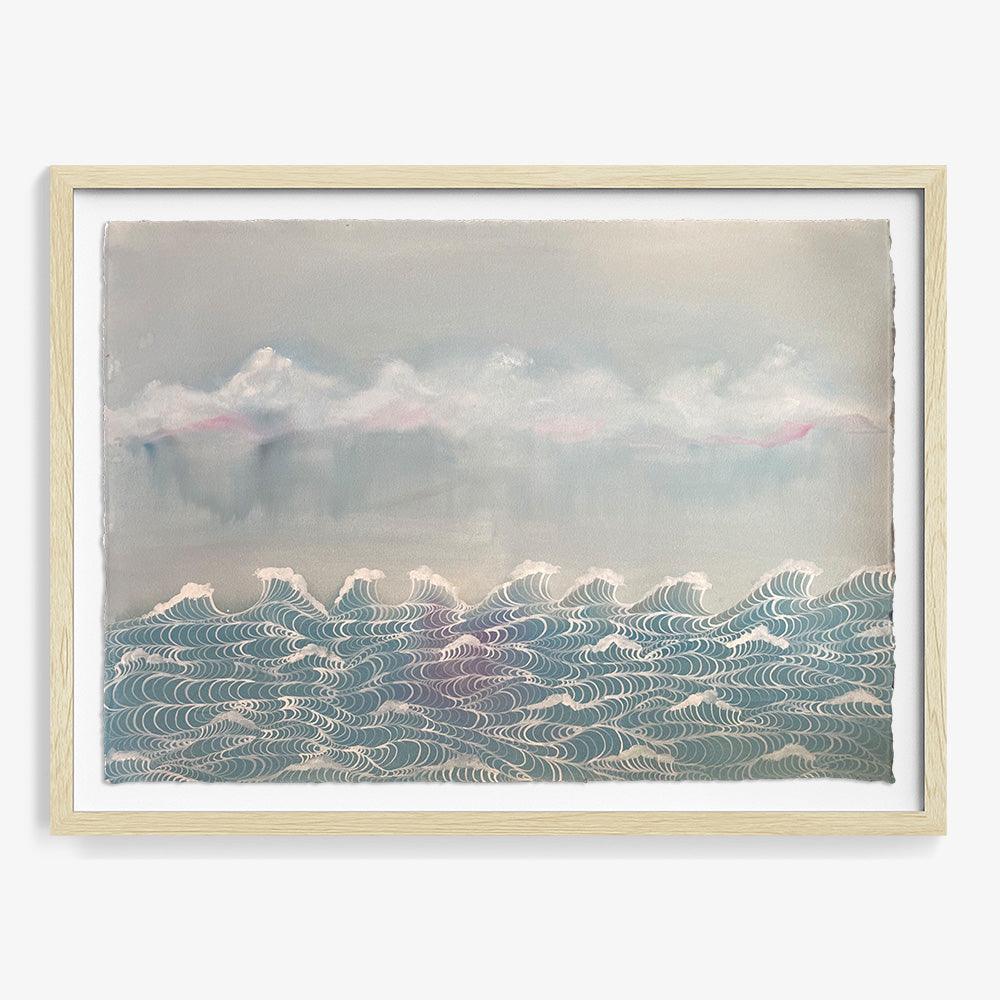 DESCRIPTION
Watercolor on paper | 2023
Sometimes, during deep levels of meditation, the body experiences feelings of sinking and floating. This echoes the experience of floating in the ocean, being rocked up and down by the waves. Inspired by this relationship, Brianna Lance created the "Waves" series. Her creative process was a meditation practice in and of itself, as she methodically painted the linear patterns within each wave.
DIMENSIONS
30 x 42 inches
FRAMED DIMENSIONS
Floated: 35 x 47 x 2 inches
AUTHENTICATION
The work comes with a Certification of Authenticity signed and numbered by the Co-Founder of Tappan
This original artwork has sold
Follow Brianna Lance to get updates on their practice and upcoming exhibitions
Be in the Know About Artwork Launches & Artist News
"I have a very hard time expressing myself in words, so creating work is a way for me to truly and freely express myself. It's the one time I feel capable of saying exactly what I mean."
-Brianna Lance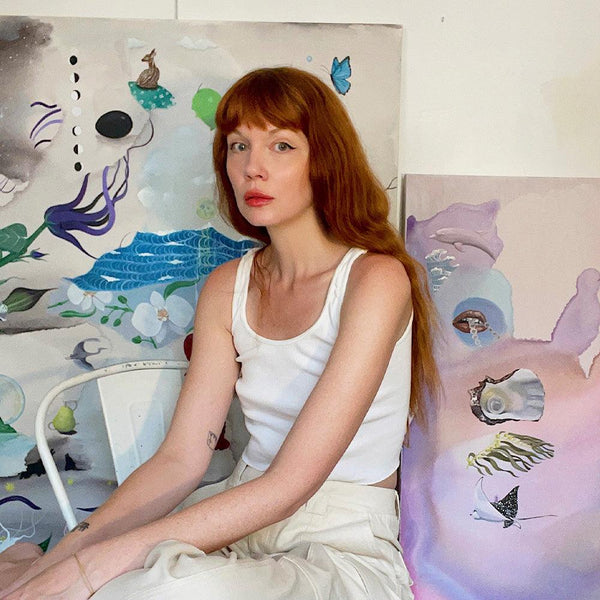 About the Artist
Brianna Lance
Driven to document her ongoing subconscious and spiritual journeys, Brianna Lance paints fantastical environments that are rich in detail and spontaneous in form. Lance's paintings have been featured in Vogue, Miami Art Week, Harper's Bazaar, East Hampton Star, Freehand New York, and The Standard Hotel. Recent collaborations include The Edition Hotels, Ciao Lucia, and The Frankie Shop.
In the Studio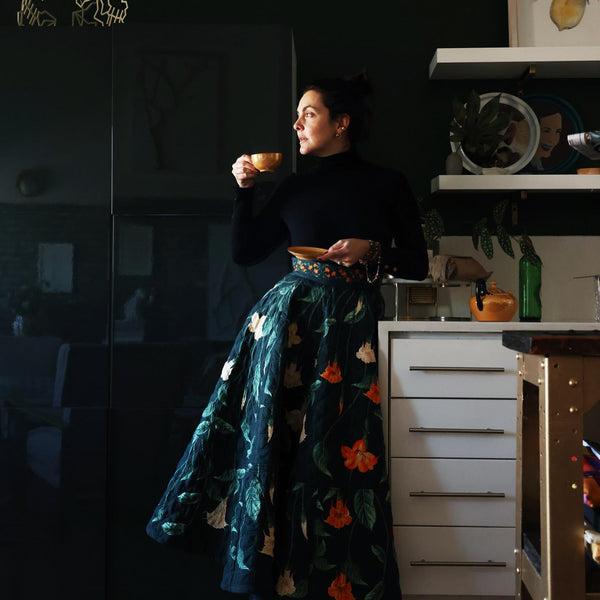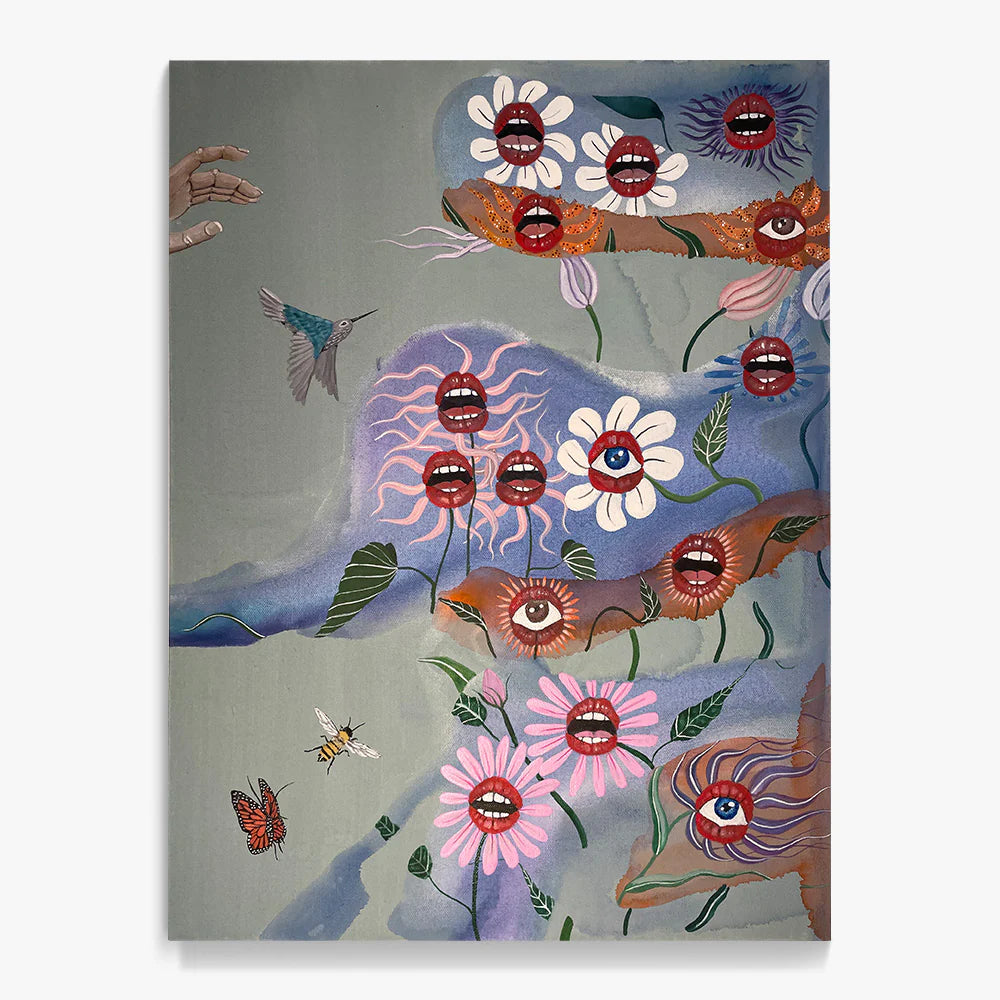 MARIANA VELASQUEZ ON BRIANNA LANCE
"I am obsessed with figurative lips and eyes. They are elements that have always fascinated me from Dadaism with its playfulness. This painting by Brianna Lance is actually made with watercolor and LIPSTICK - which I connect to in so many ways. As I always say, "when in doubt, red wine, red lips & roast a chicken"."
Artwork: Attraction