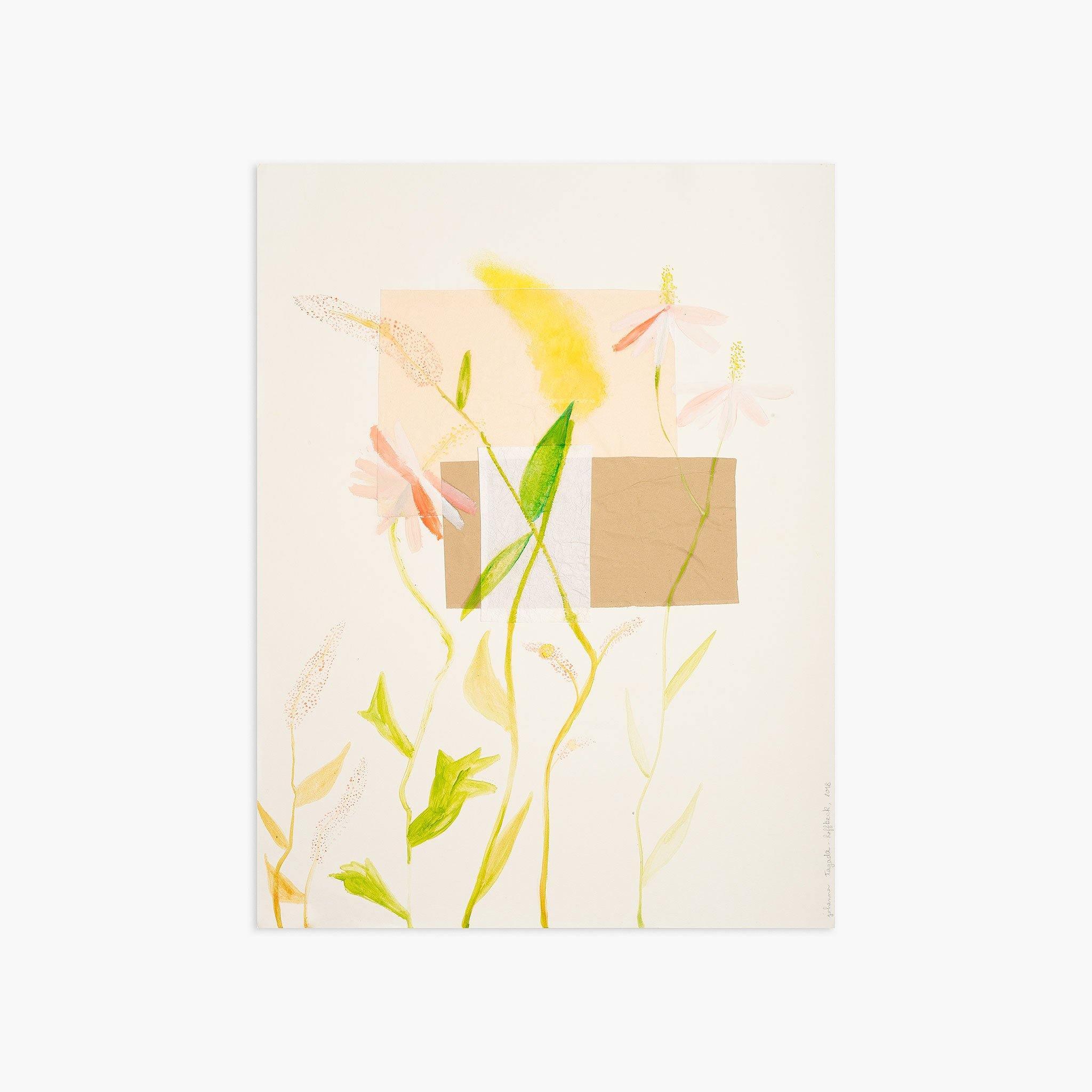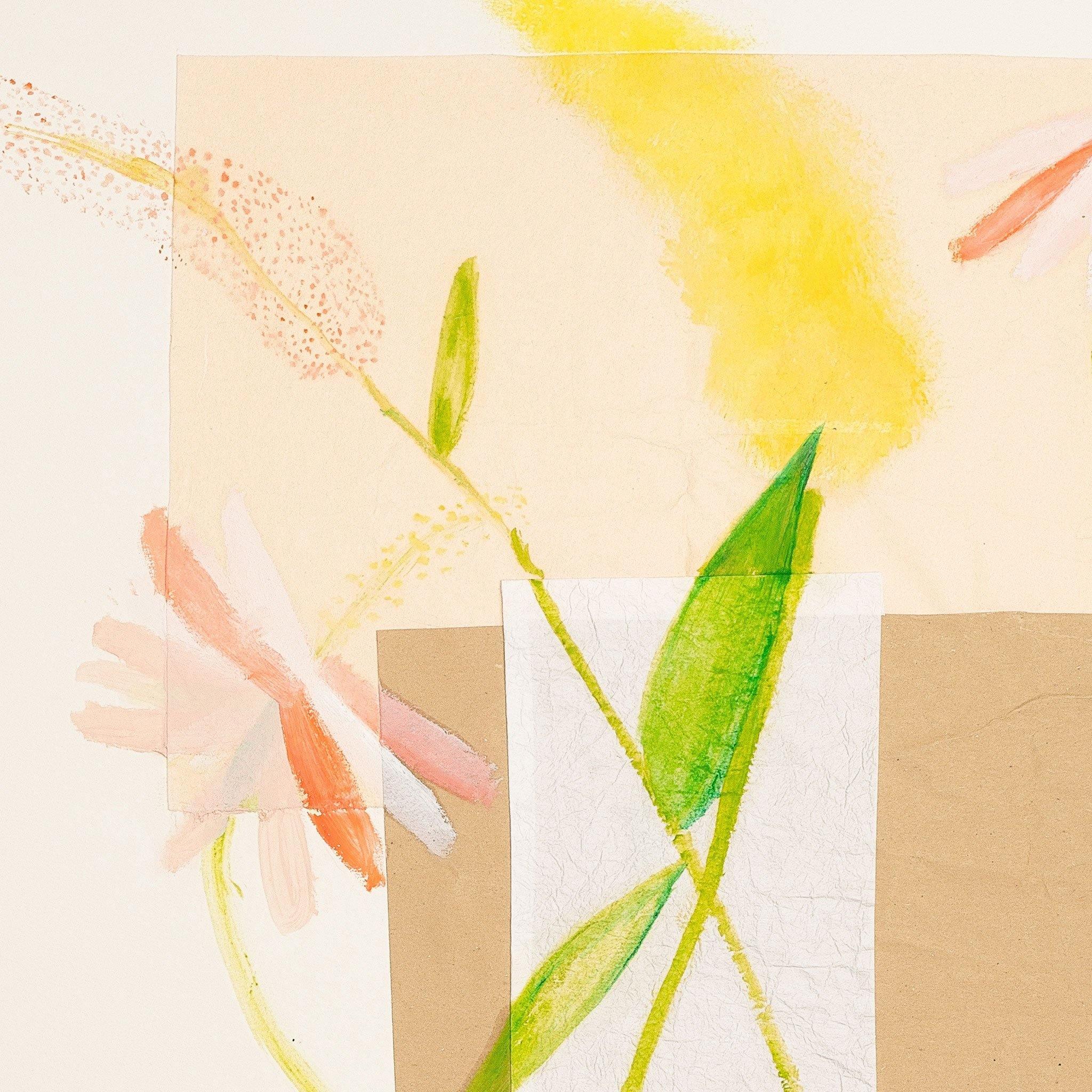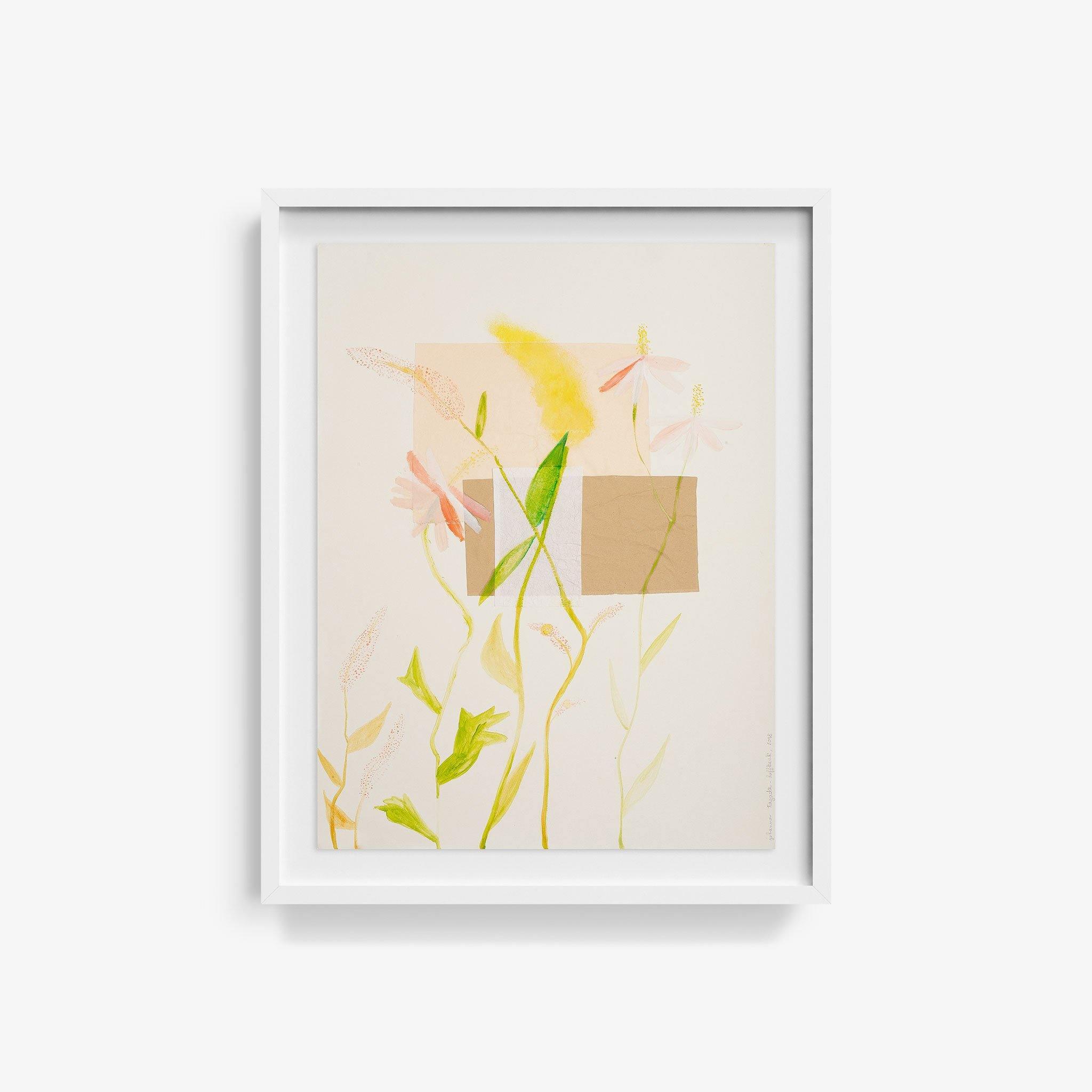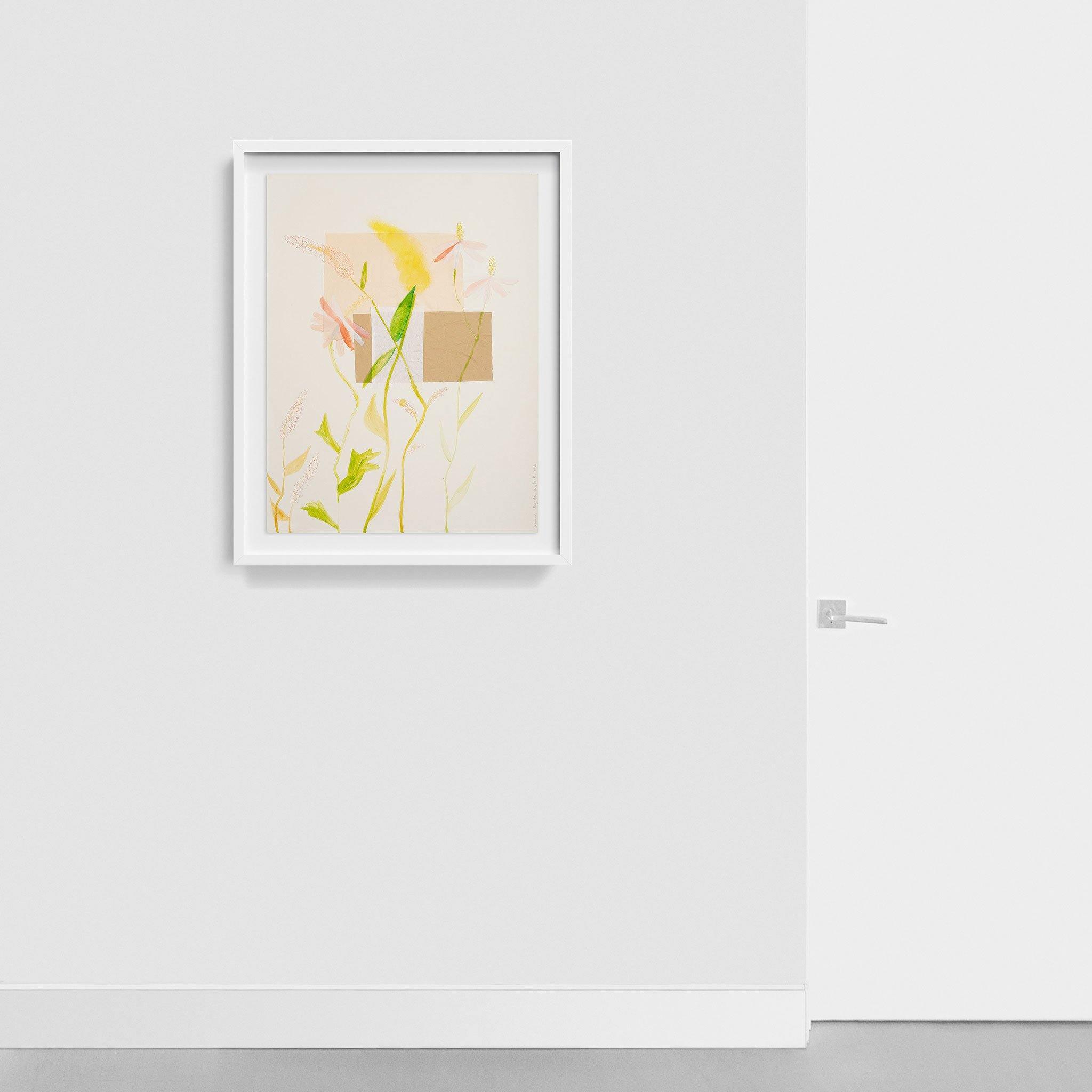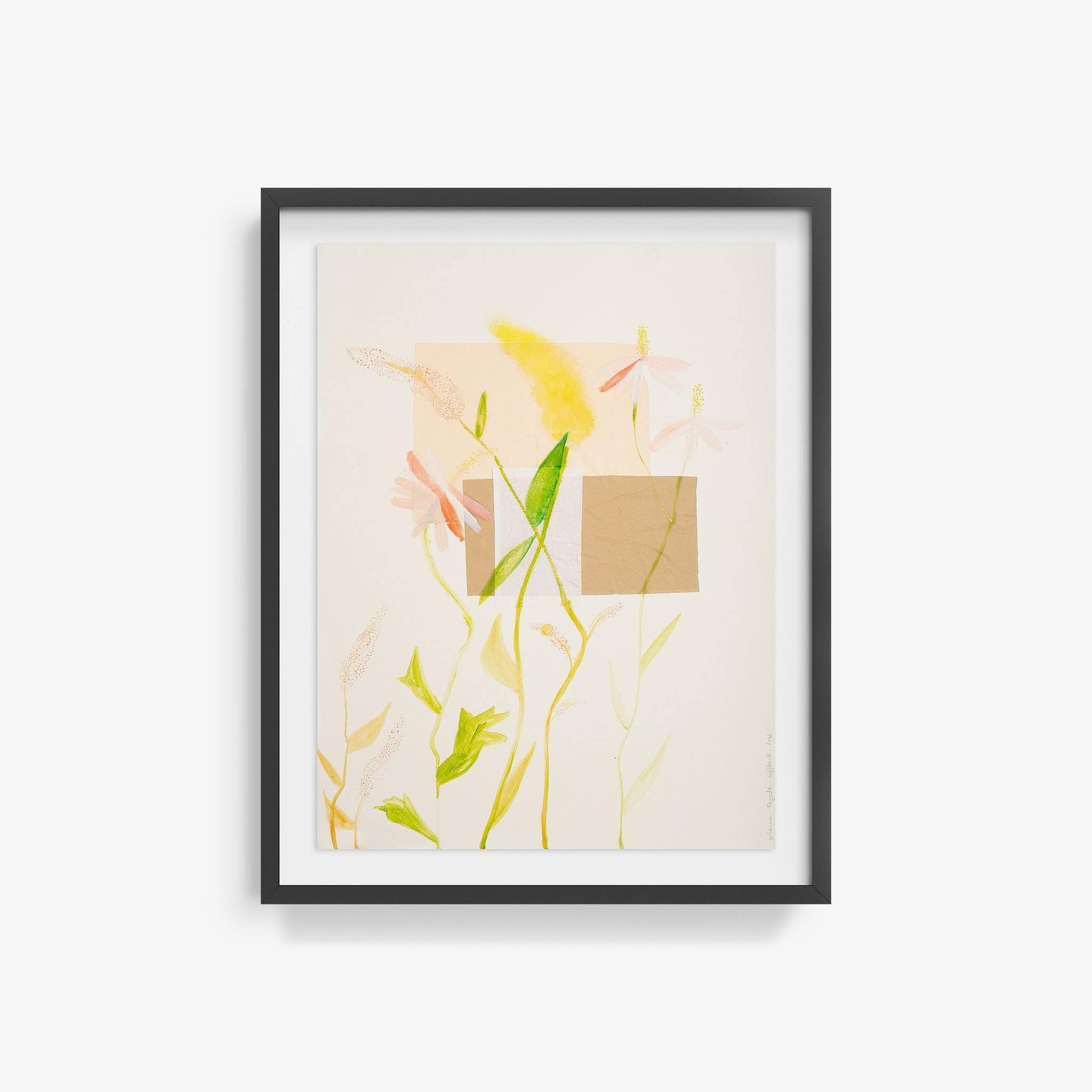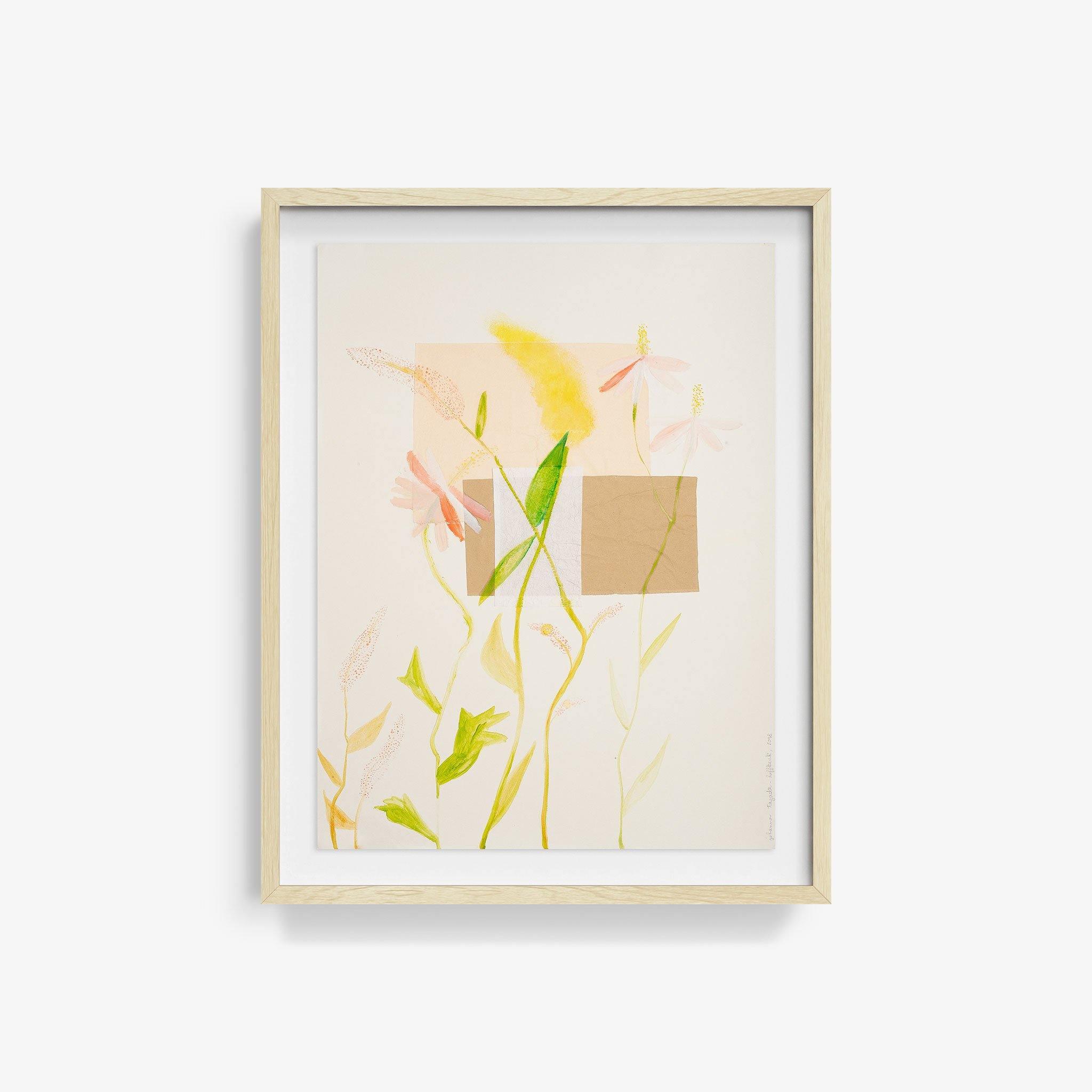 Interpretations on self-realization
DESCRIPTION
Oil painting on G.F Smith paper, Indian hemp paper and found paper | 2018 
A further development of the artist's musings on ecological and environmental philosophies, Deep Ecology explores the inherent worth of non-human organisms. The series is an artistic exploration of the natural world and the delicate harmony of homeostasis that exists within the biosphere. Found paper, washi papers sourced in Japan and oil paints are used to create a subtle patchwork, reminiscent of the artist's sculptural works and textile installations, concealing ecological messages rendered in soft materials.
DIMENSIONS
25 x 19 inches
FRAMED DIMENSIONS
Floated: 29.5 x 23.25 x 1.25 inches
AUTHENTICITY
Signed by the artist. 
SHIPPING
Unframed works ship in 7-10 business days.
Framed pieces ship in 3-4 weeks.
Tagada's work is often semi-autobiographical, generating positivity and deriving inspiration from her daily life and experiences.
Studio Visit
Q. How many hours do you try and work in the studio per week?
A. I don't count. No need to count when you love my dad says…
Explore
This collection explores the beauty and wonder of nature. Artists inspired by the intricacies of the world around us use Mother Nature as their muse.
Size: 25 x 19 inches Painting
This original artwork has sold
Follow Johanna Tagada Hoffbeck to get updates on their practice and upcoming exhibitions
Be in the Know About Artwork Launches & Artist News
Most artwork will arrive after the New Year, please reach out to info@thetappancollective.com for questions.
"Contemporary cultures are often extremely fast and ever-changing. My practice engages with slower tasks which demand commitment and help us to focus our attention. In my paintings, I depict activities such as growing plants and preparing and sharing tea, which also are parts of my daily life."
-Johanna Tagada Hoffbeck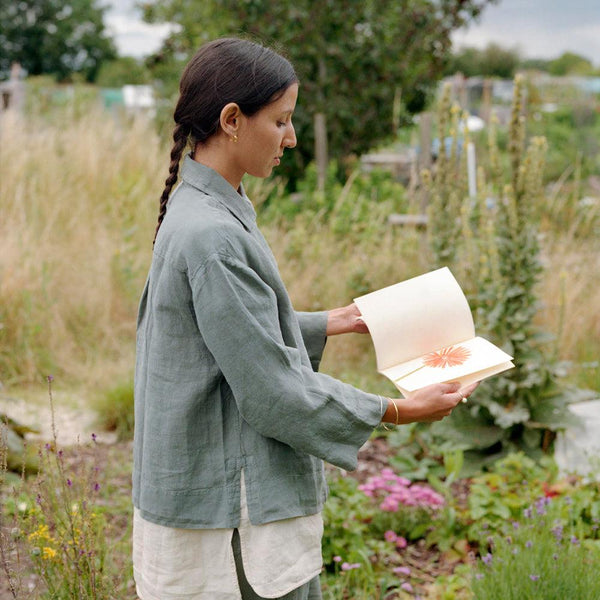 About the Artist
Johanna Tagada Hoffbeck
Transdisciplinary artist Johanna Tagada Hoffbeck's practice includes painting, drawing, collage, photographic prints, sculpture, and publishing. Tagada Hoffbeck shows extensively in Far-East Asia and Europe. Selected public and private collections include Design Museum (Gent, BE), Booklet Art Library (Tokyo, JP), Clinique Rhena (Strasbourg, FR), and Los Angeles Contemporary Archives (Los Angeles, US)

Portrait photograph by Aloha Bonser-Shaw for TOAST, 2023
In the Studio