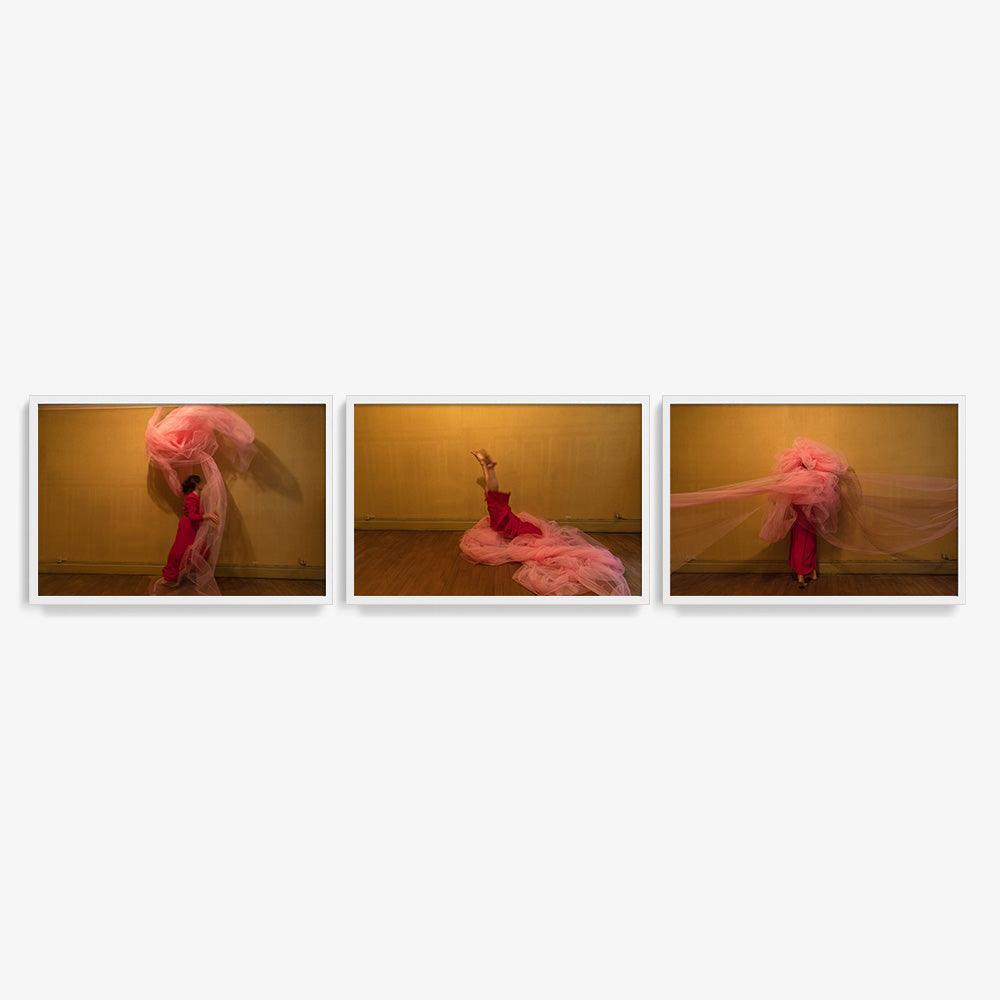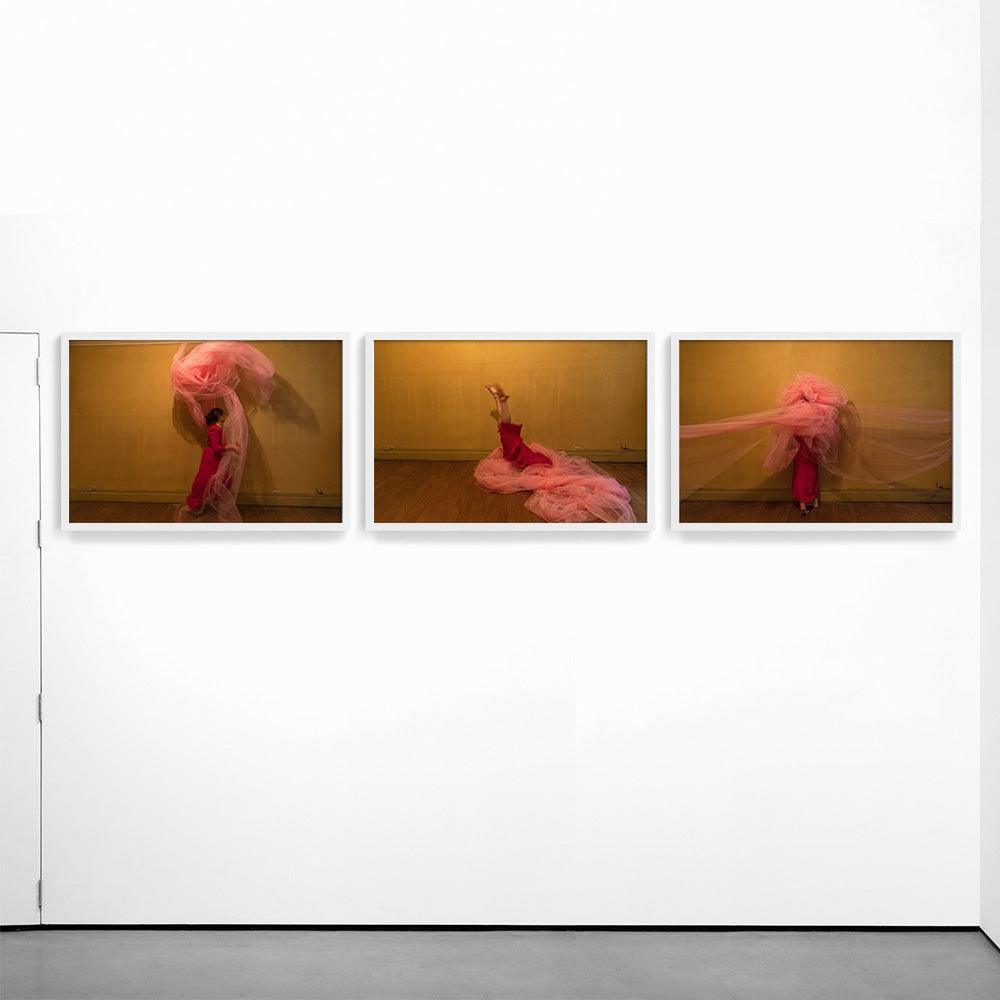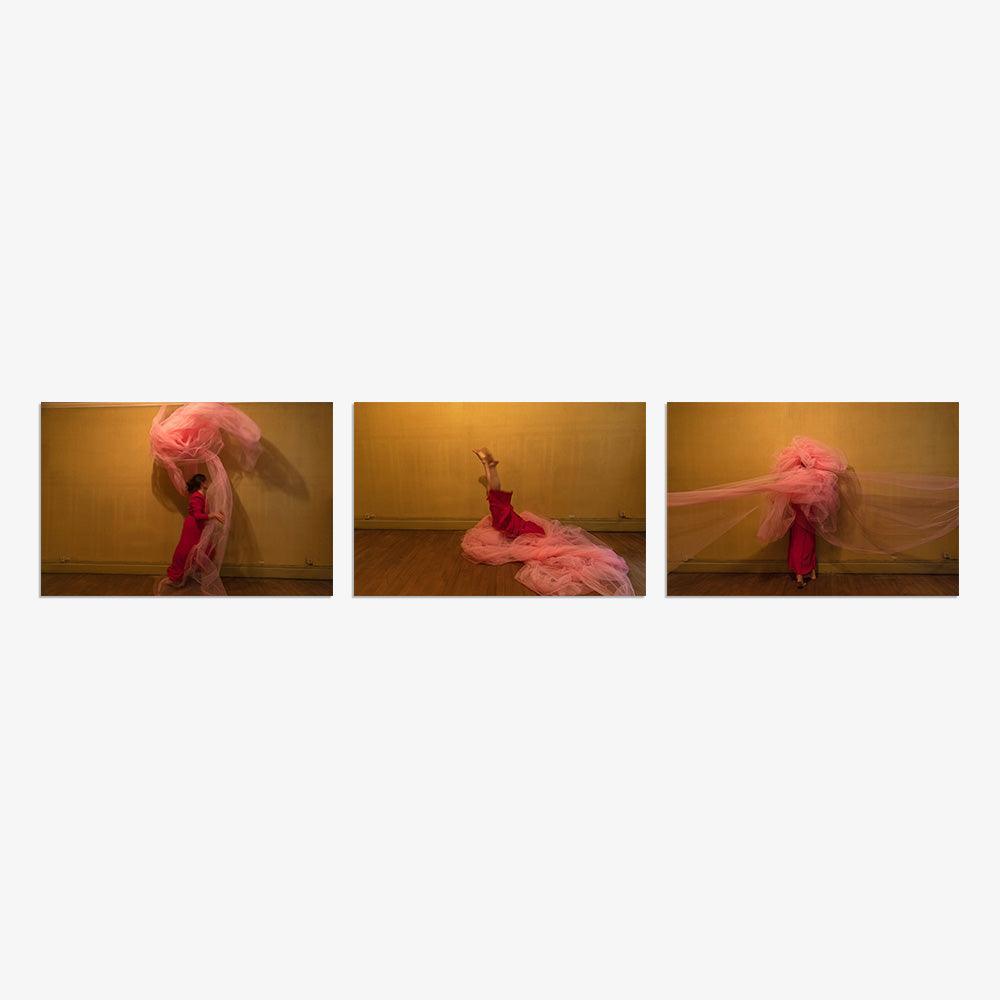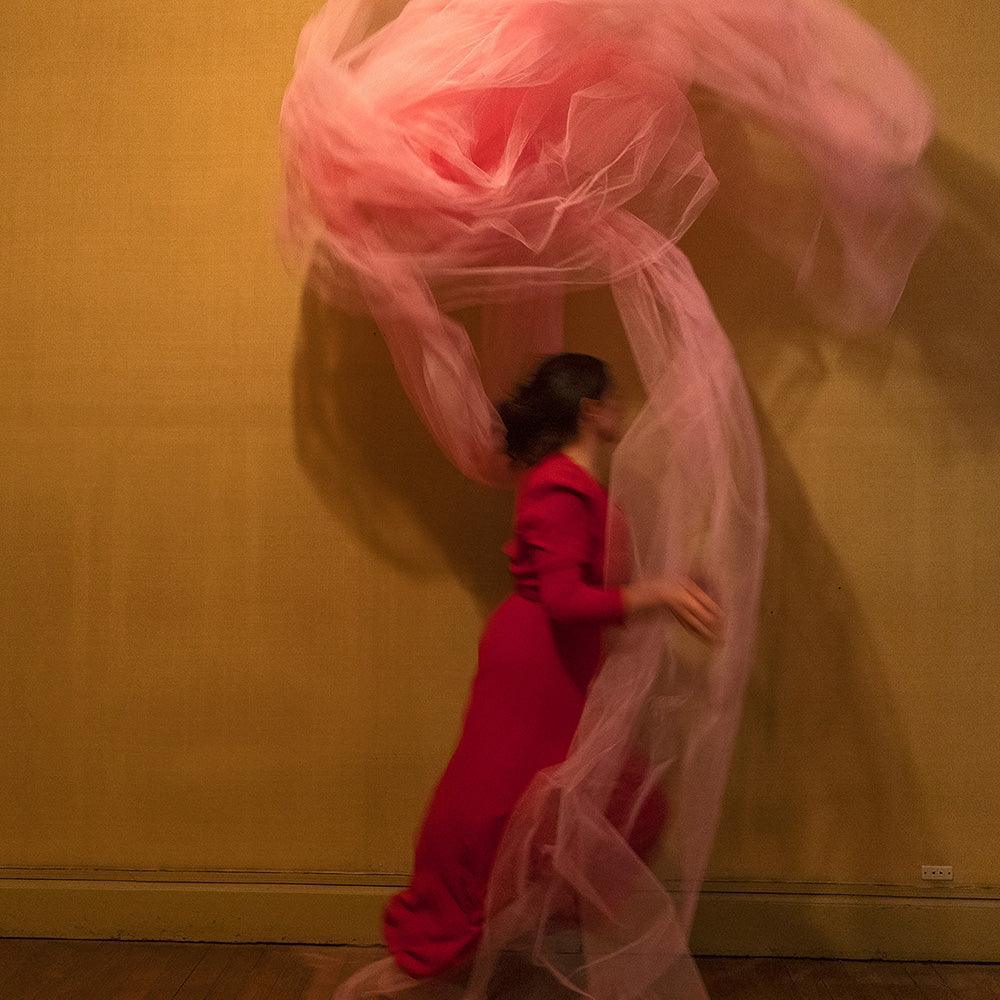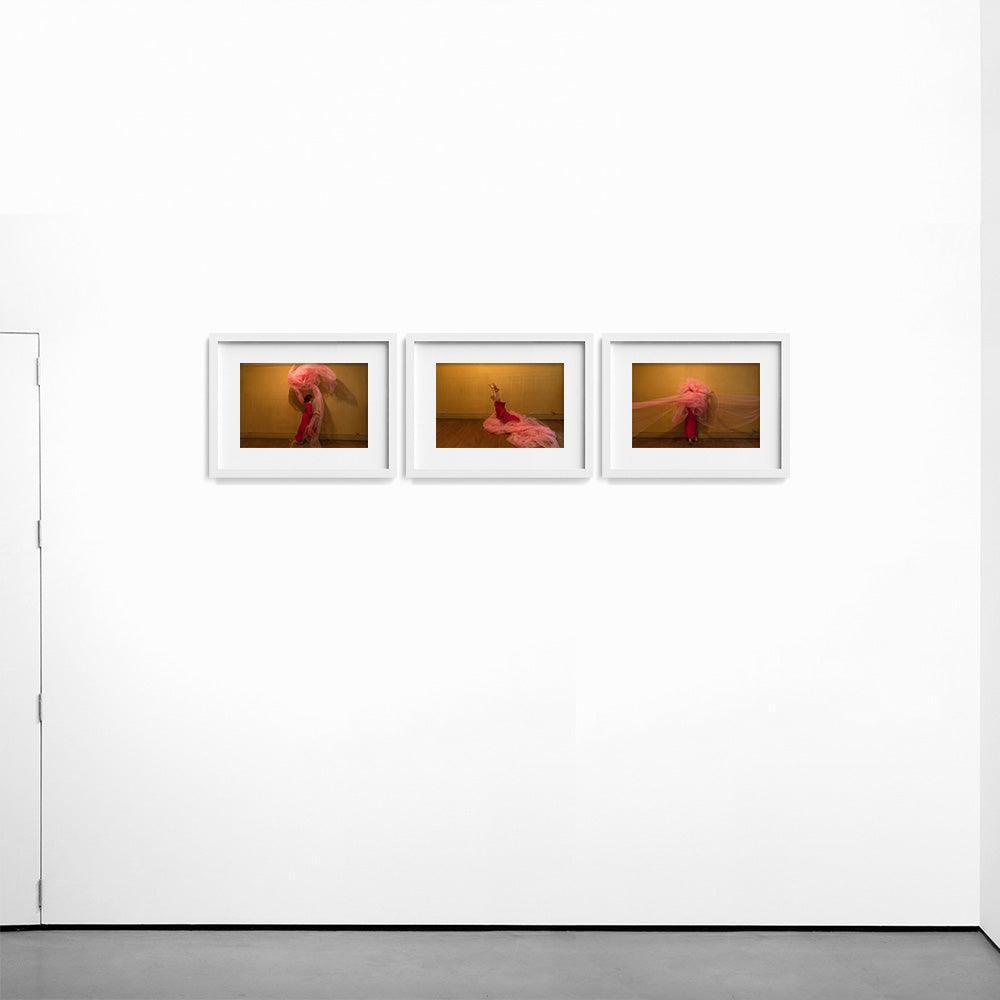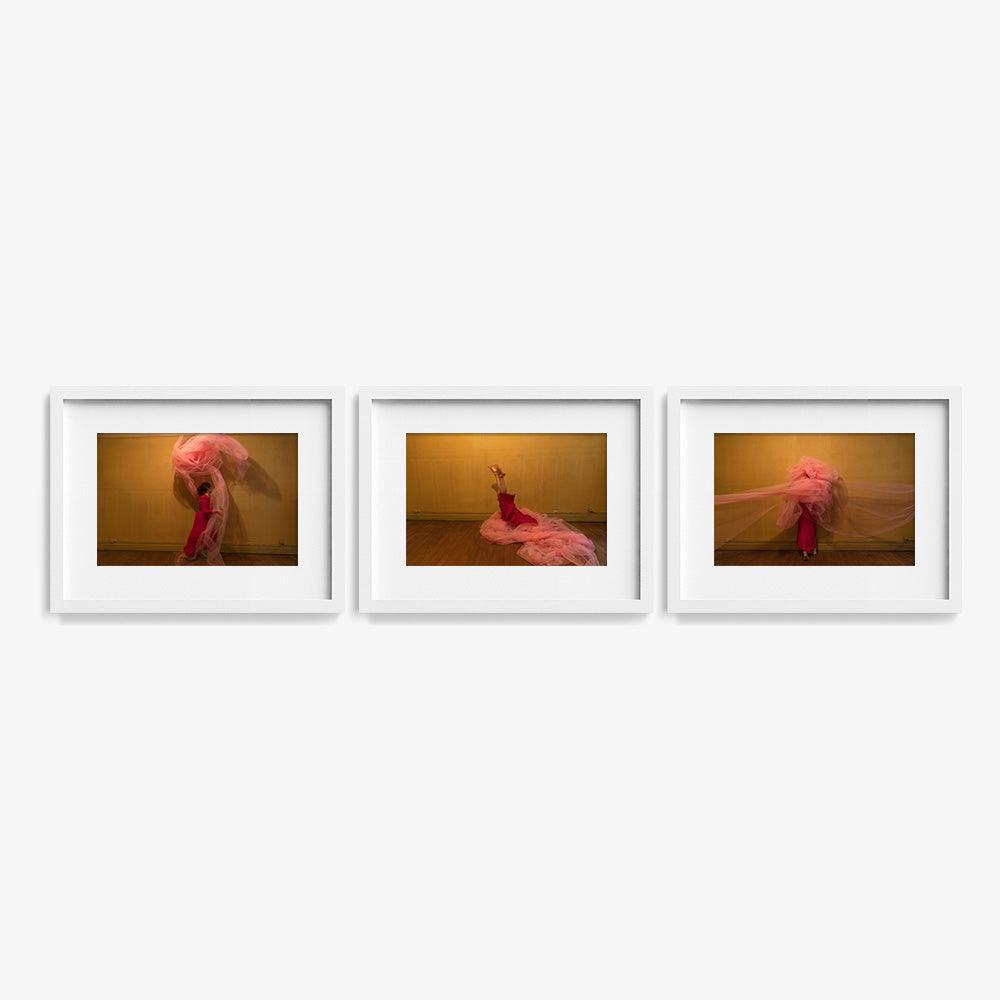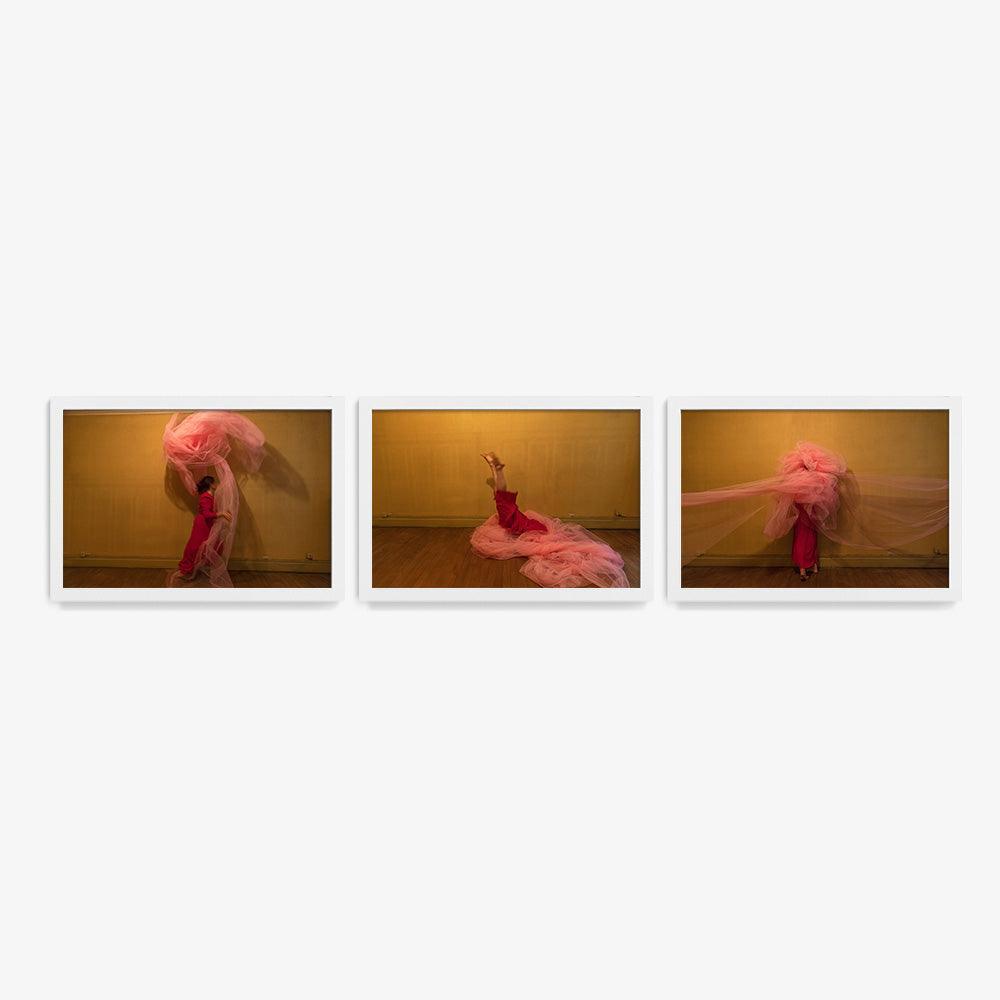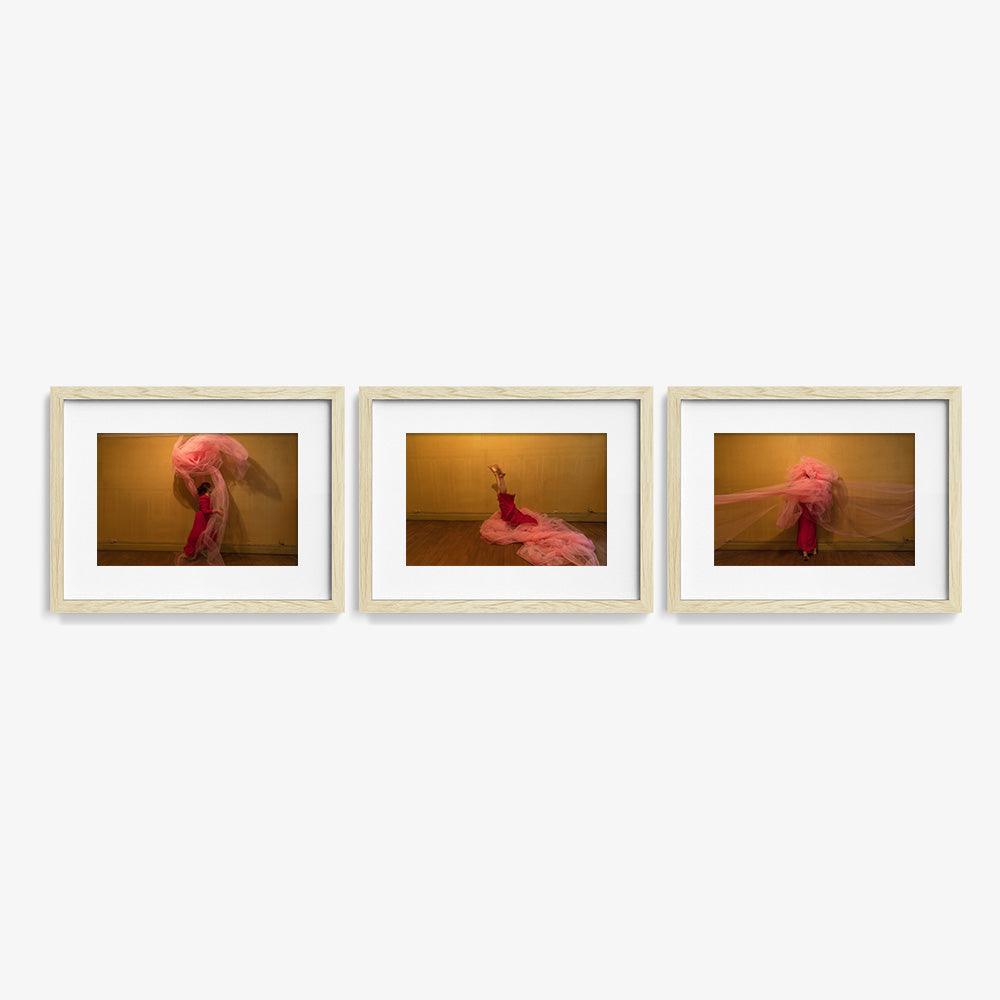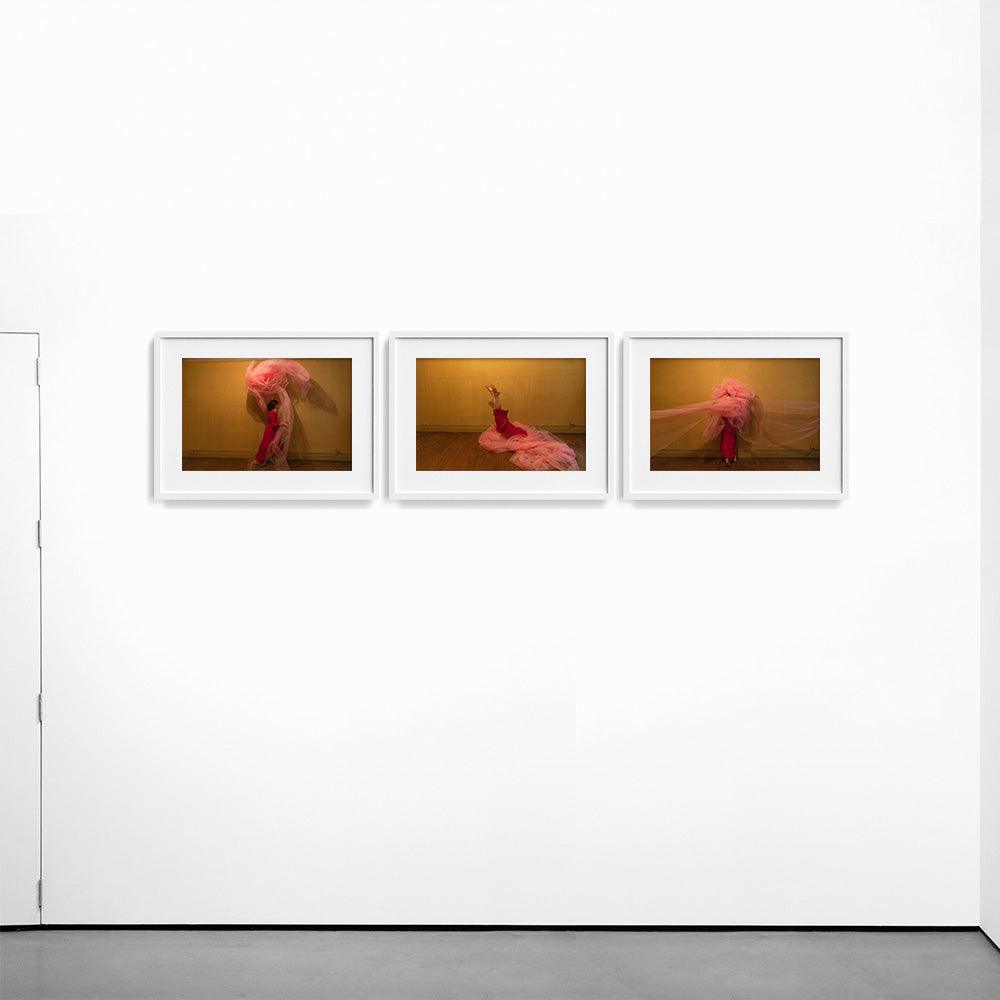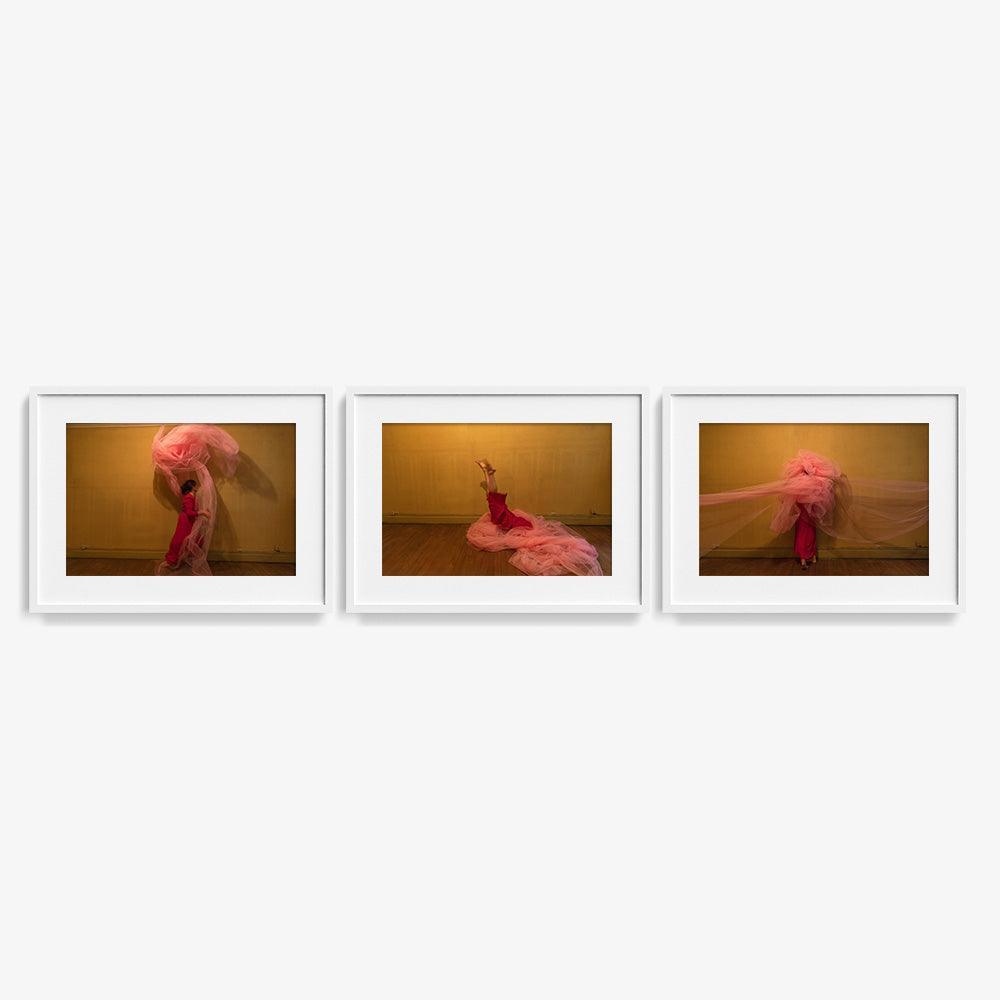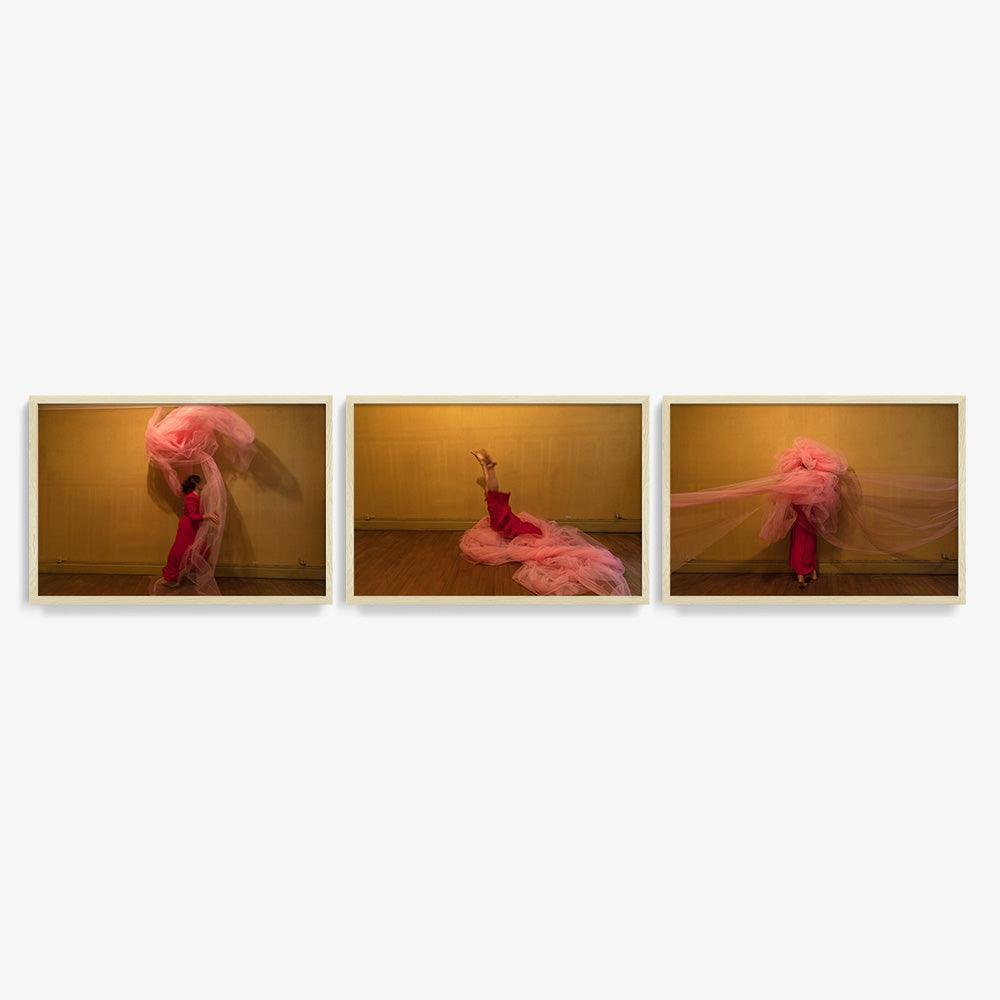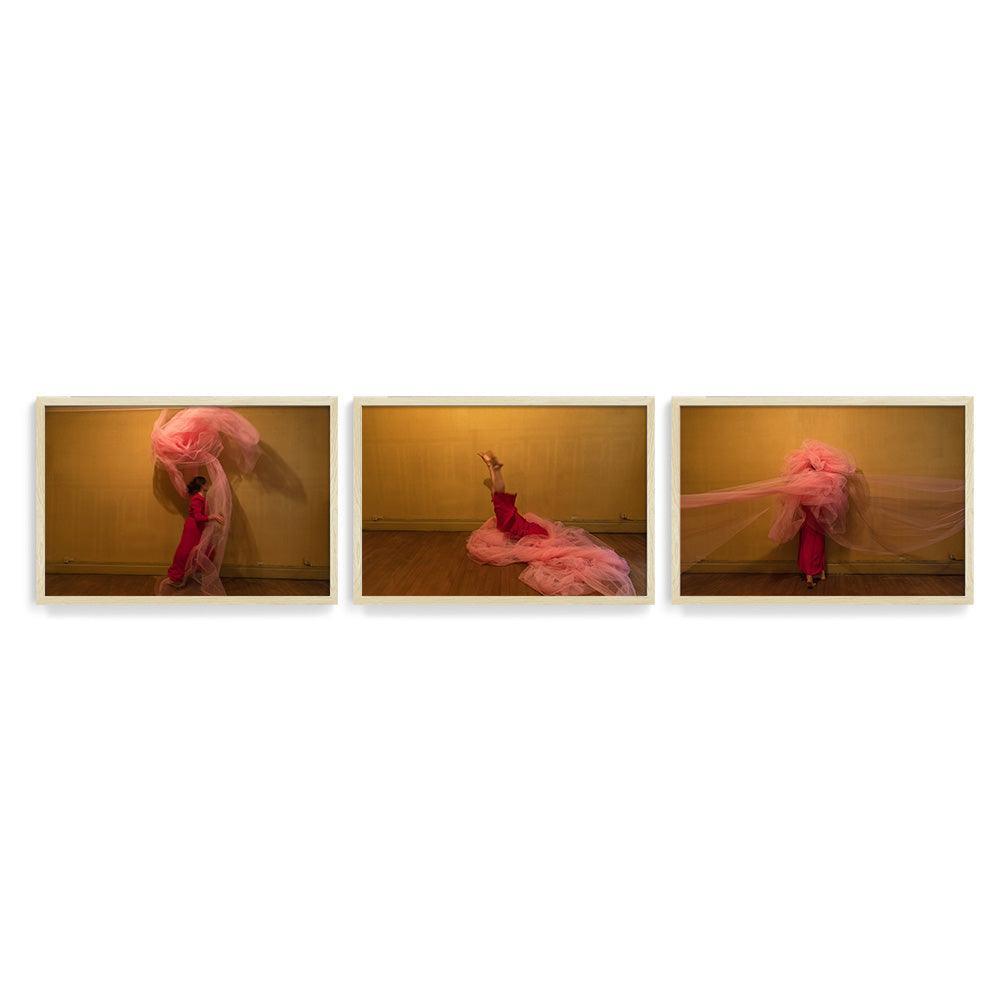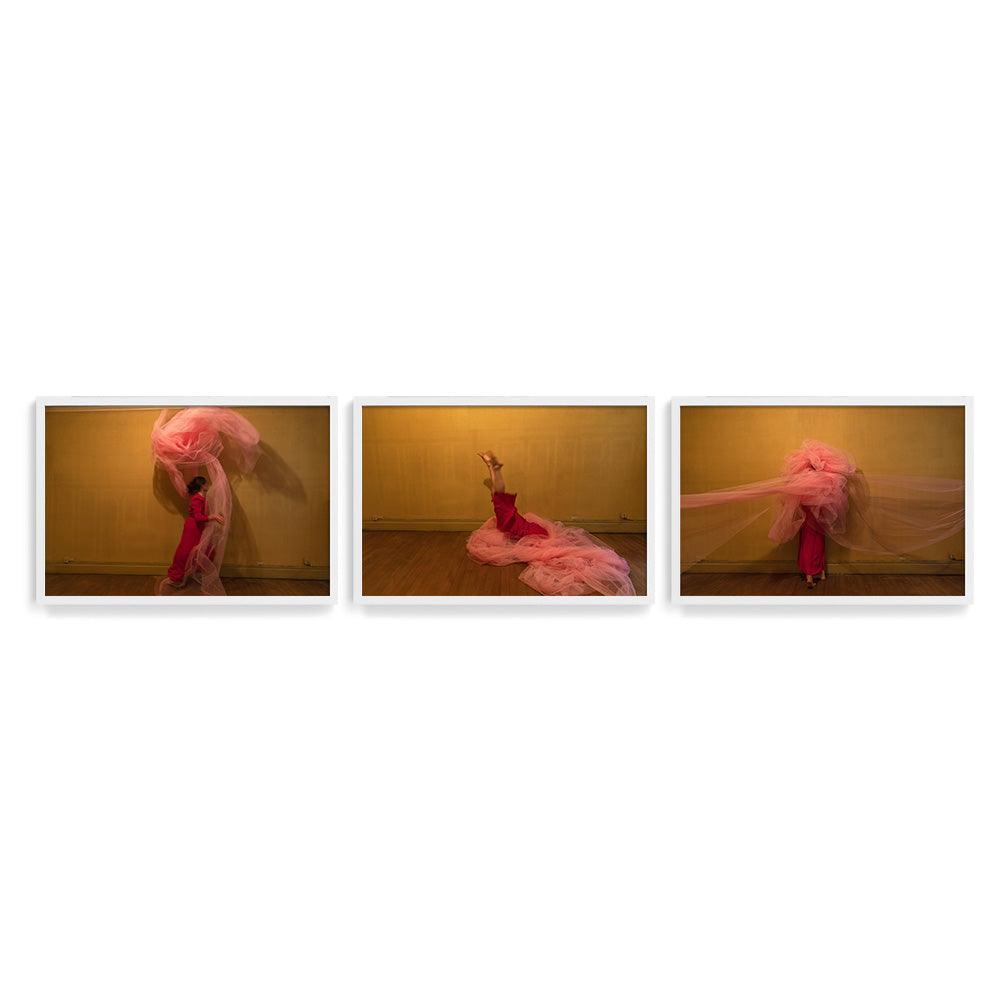 DESCRIPTION
Archival ink on museum-quality cotton rag paper | 2022
Photographed in a Parisian apartment prior to its renovation, this new series of photographs by duo The Heidies mirrors the aesthetic and mood of its retro setting. The series—Les Boudeuses / Foraine / Montdor—follows a figure (dancer Caroline Denervaud) as she interacts with the neutral color palette of the 1950s decor with bright color and dance-like movements. As with every Heidies shoot, the duo — Denervaud and photographer Pascaline Dargant — enter a location without preconceptions, letting the inspiration of the moment take over. In this rented apartment seemingly frozen in time, the wallpapers became hiding places and playgrounds — the basis of the duo's creative expression. The resulting work is suggestive and playful and an exciting extension to the artists' oeuvre.
DIMENSIONS
12 x 18 inches each
16 x 24 inches each
40 x 60 inches each
FRAMED DIMENSIONS
Dimensions by each panel
12 x 18 inches
Matted: 19.5 x 25.5 x 2 inches
Full Bleed: 13.5 x 19.5 x 1.5 inches
16 x 24 inches
Matted: 23.5 x 31.5 x 2 inches
Full Bleed: 17.5 x 25.5 x 2 inches
40 x 60 inches
Full Bleed: 42 x 62 x 2 inches
AUTHENTICATION
The work comes with a Certification of Authenticity signed and numbered by the Co-Founder of Tappan
"There are no rules. When together in a place, we let the energy and the moment decide."
-The Heidies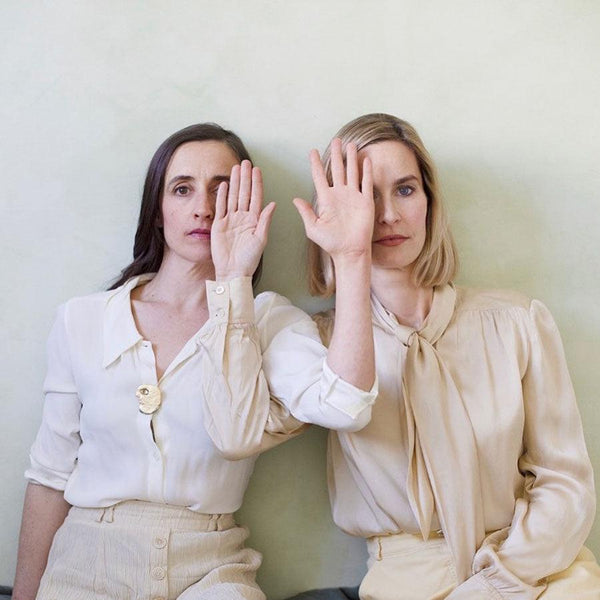 About the Artist
The Heidies
The Heidies is a collaboration between photographer Pascaline Dargant and artist and dancer Caroline Denervaud. Conceived in Paris during an impromptu photoshoot in 2014, Dargant began photographing Denervaud rehearsing choreography, giving rise to a new artistic practice for the pair. Their work has been featured in Elle, Bonne Maison and in galleries across the US and Europe.
In the Studio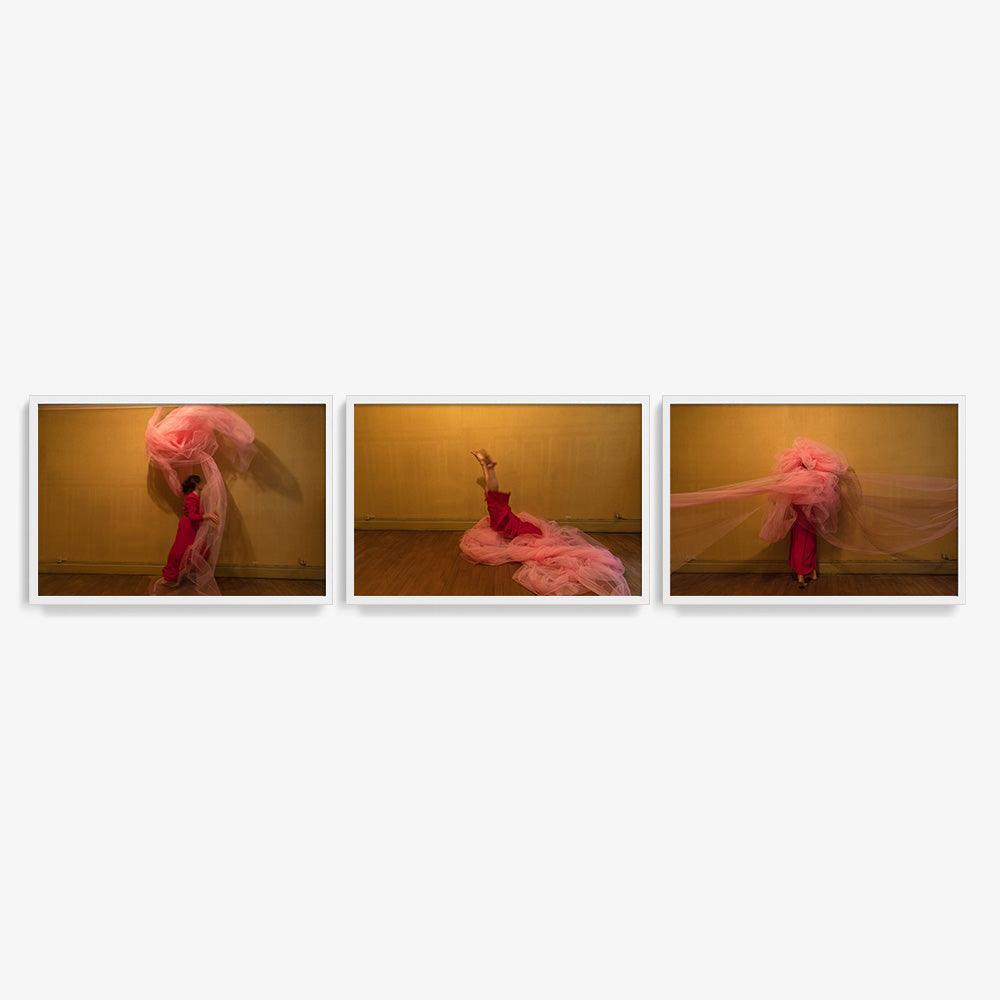 Choose options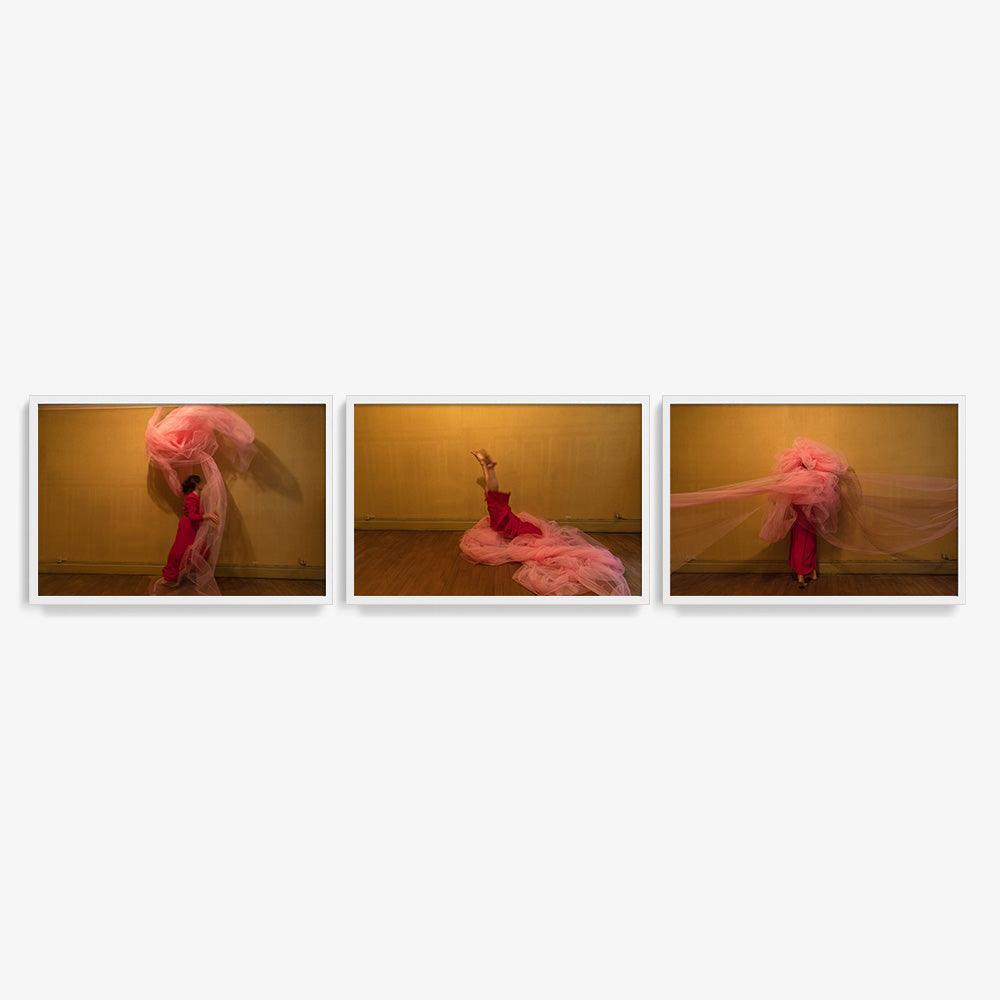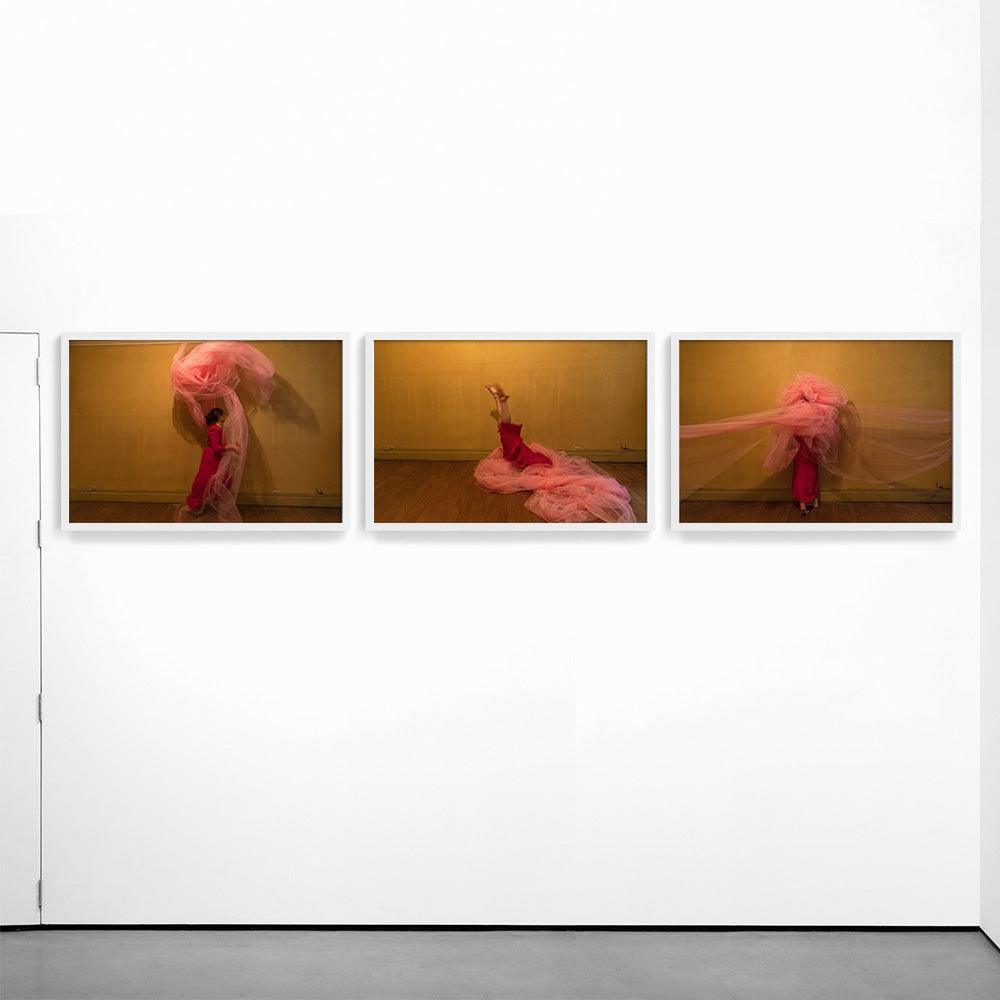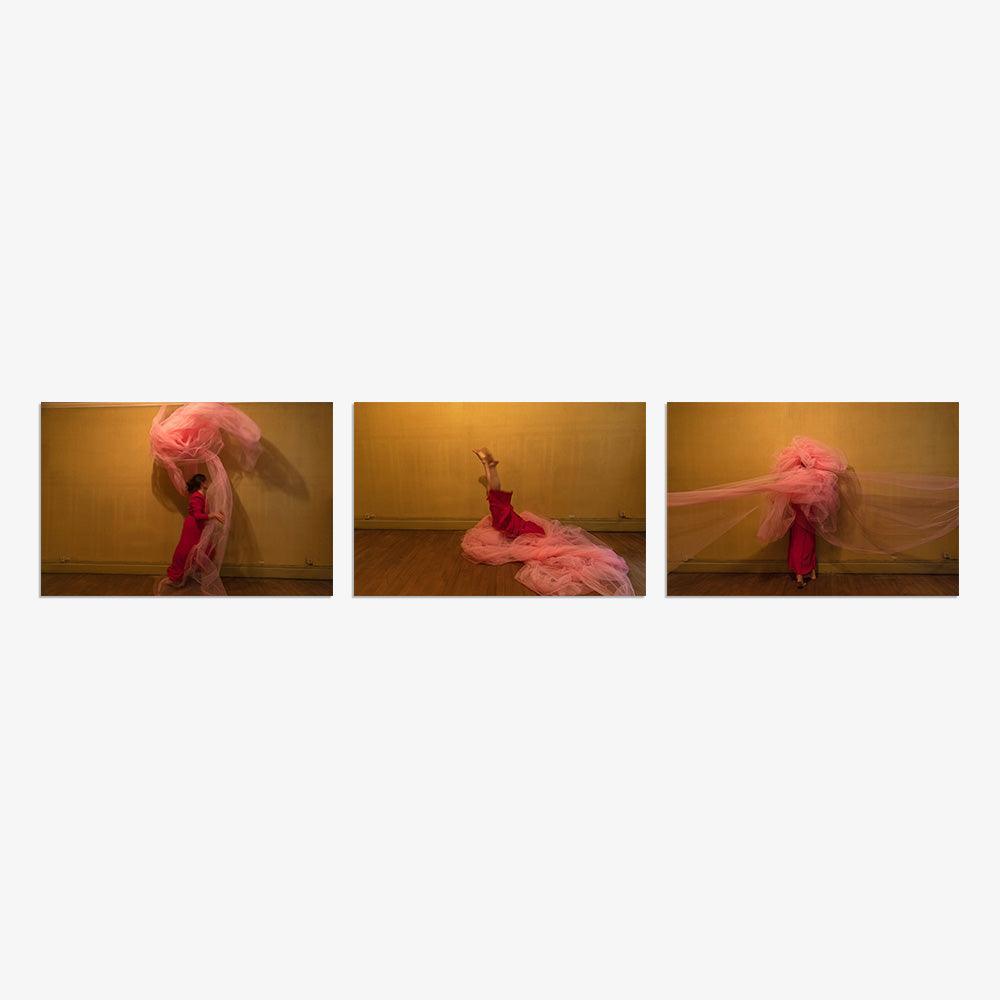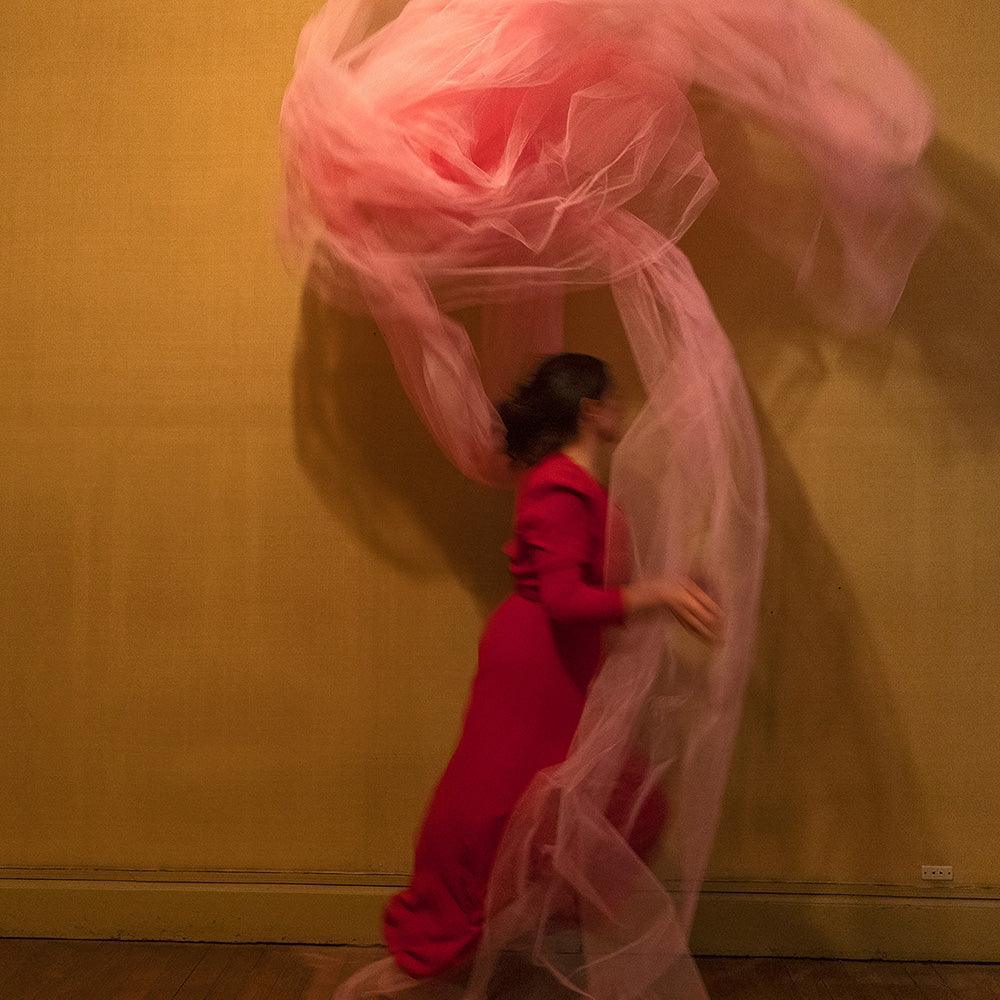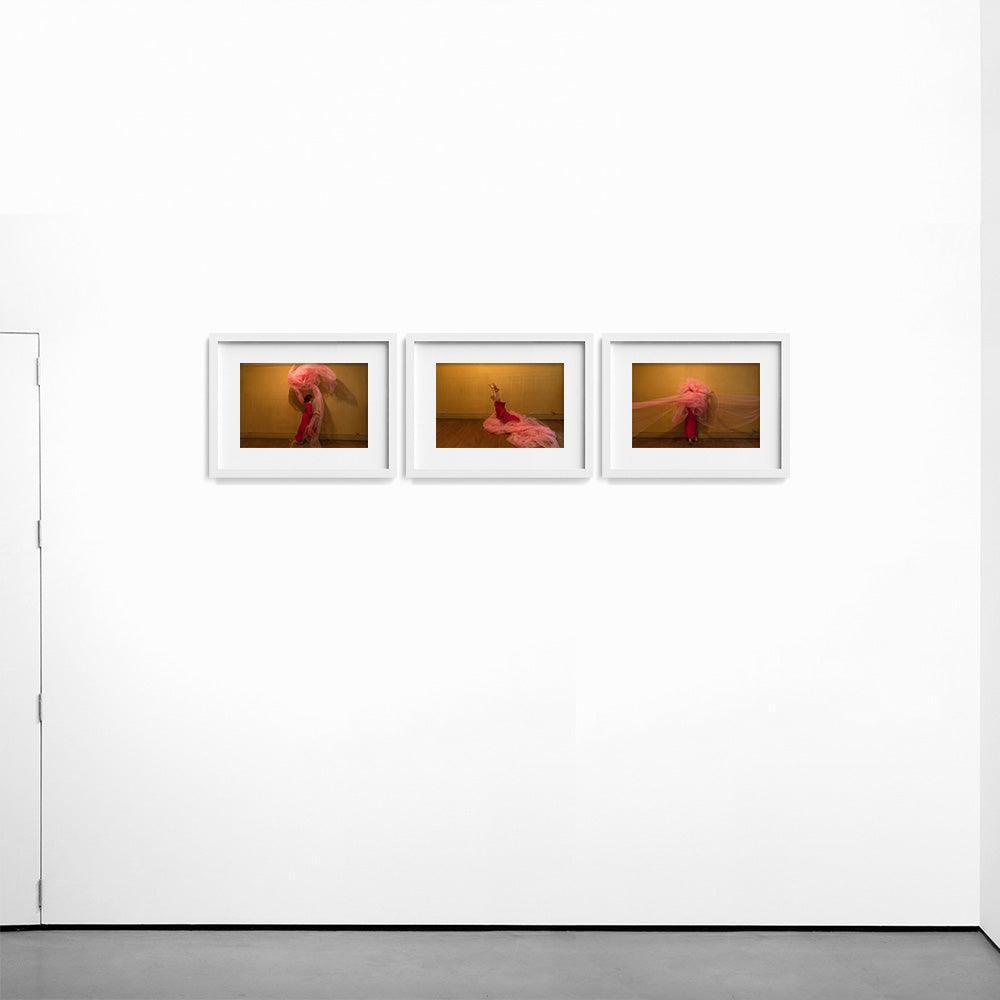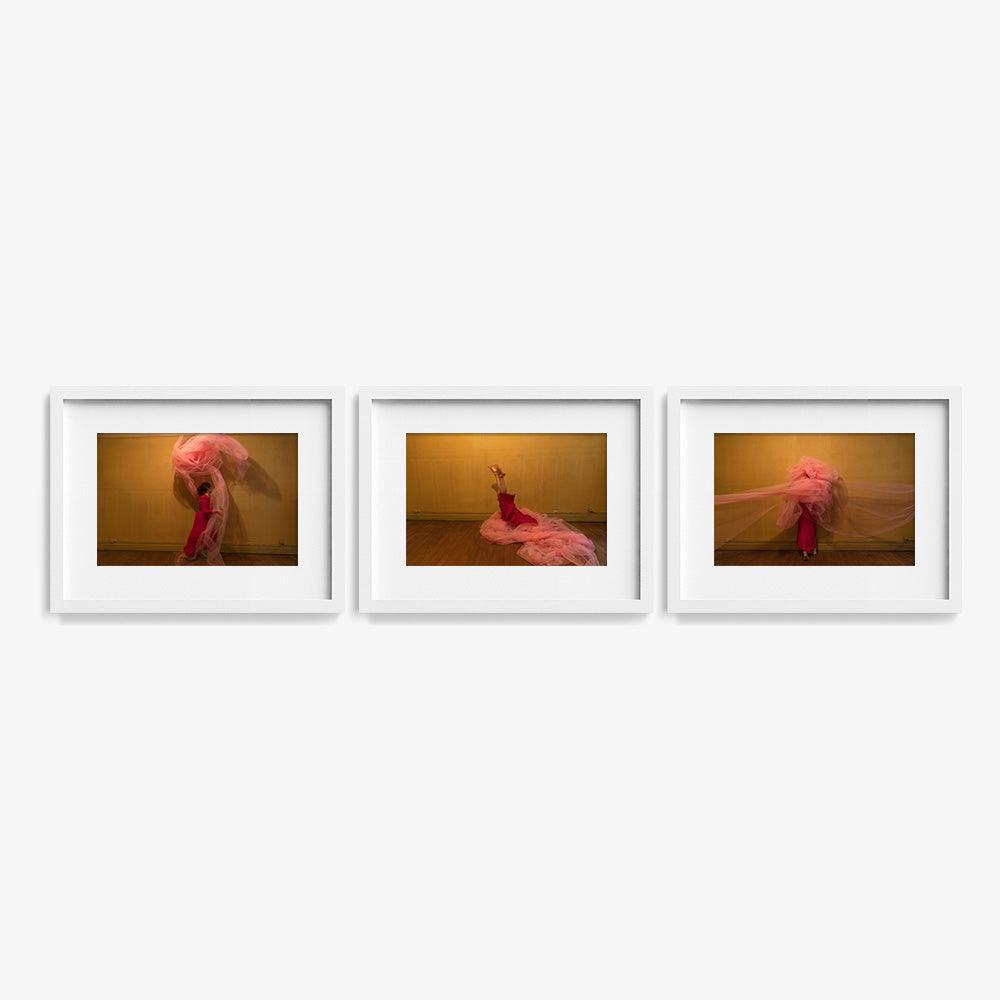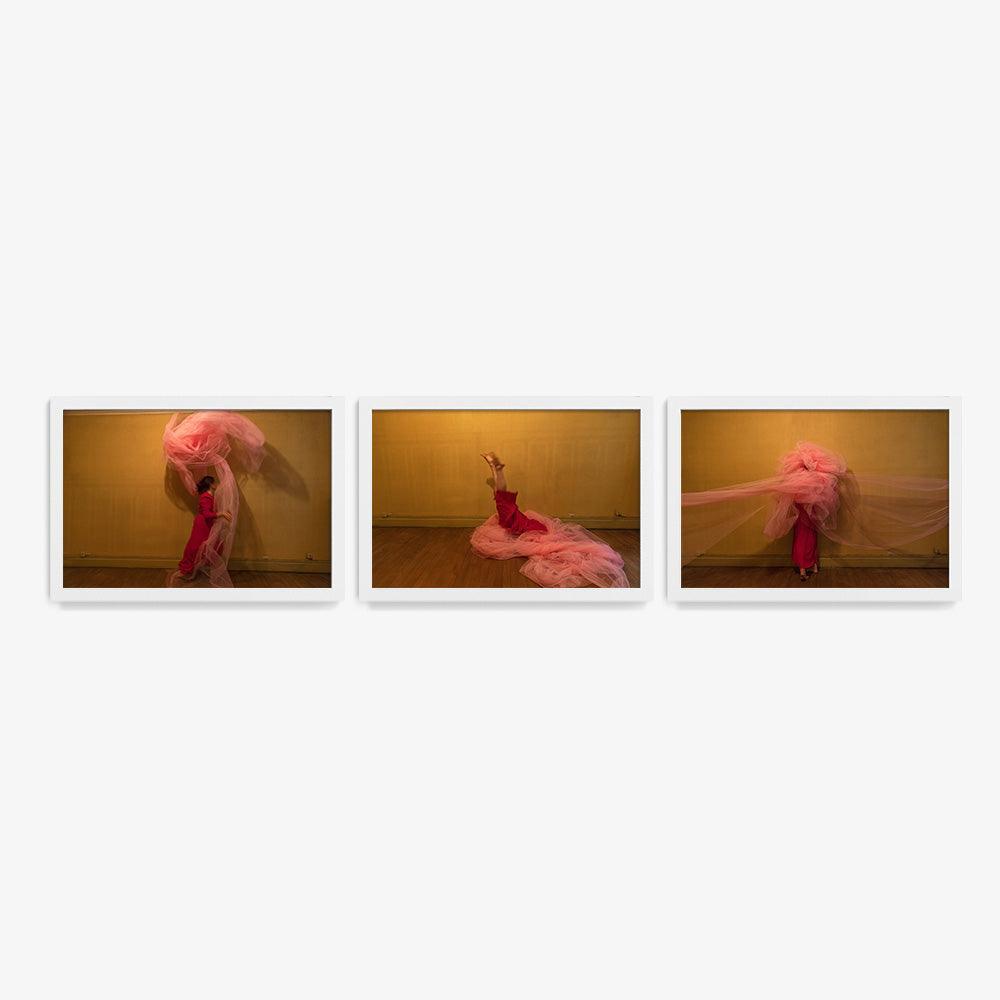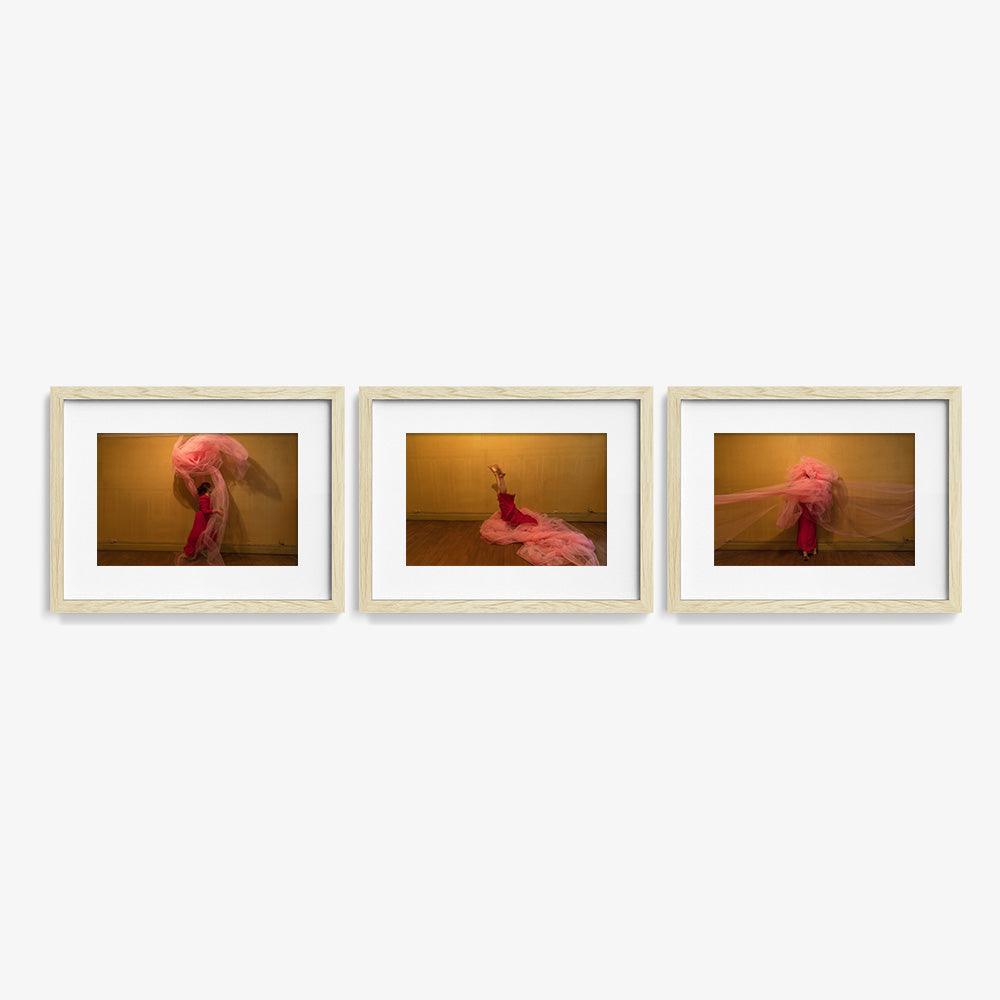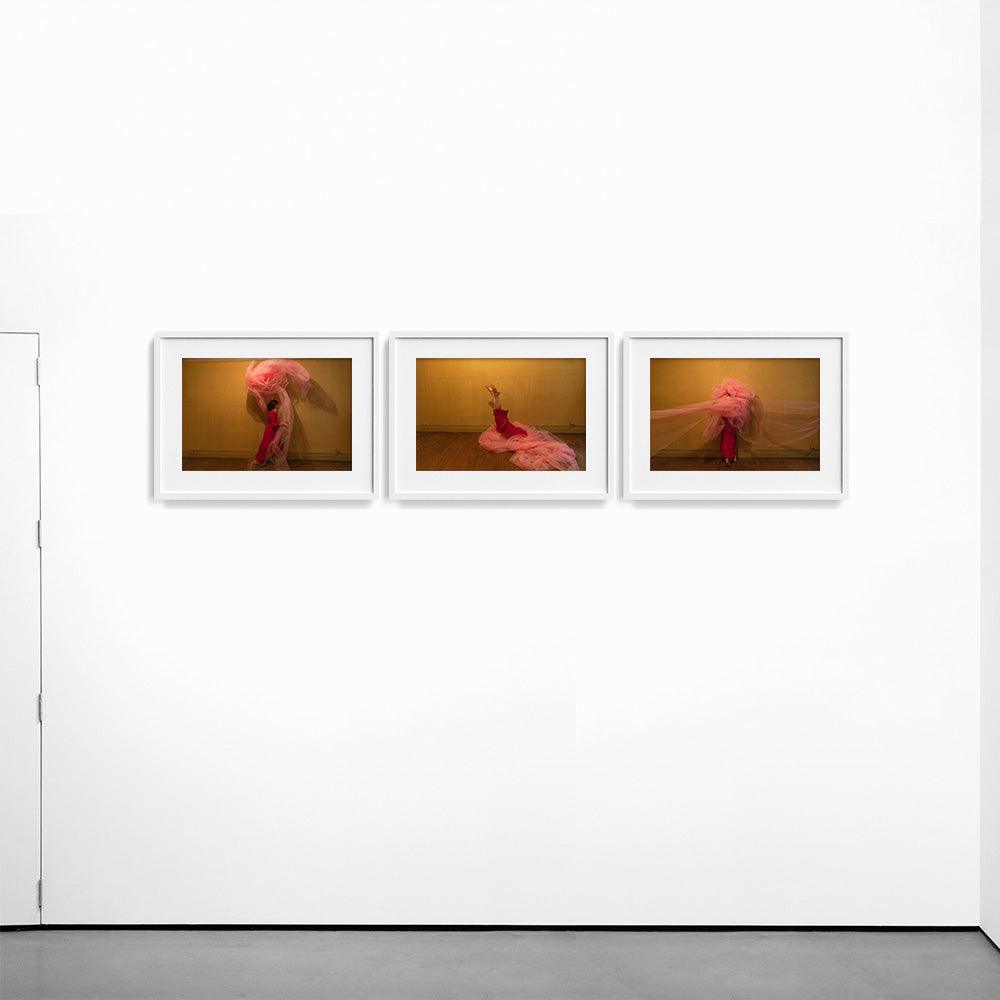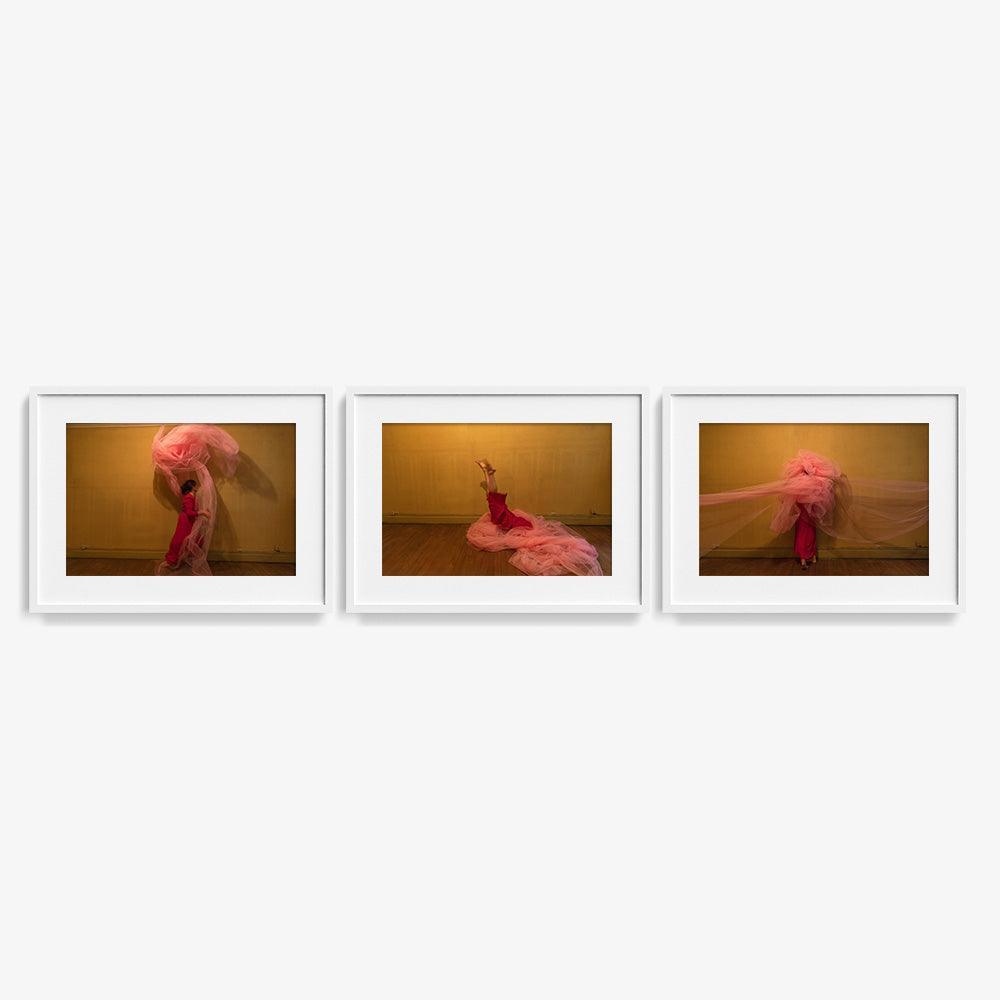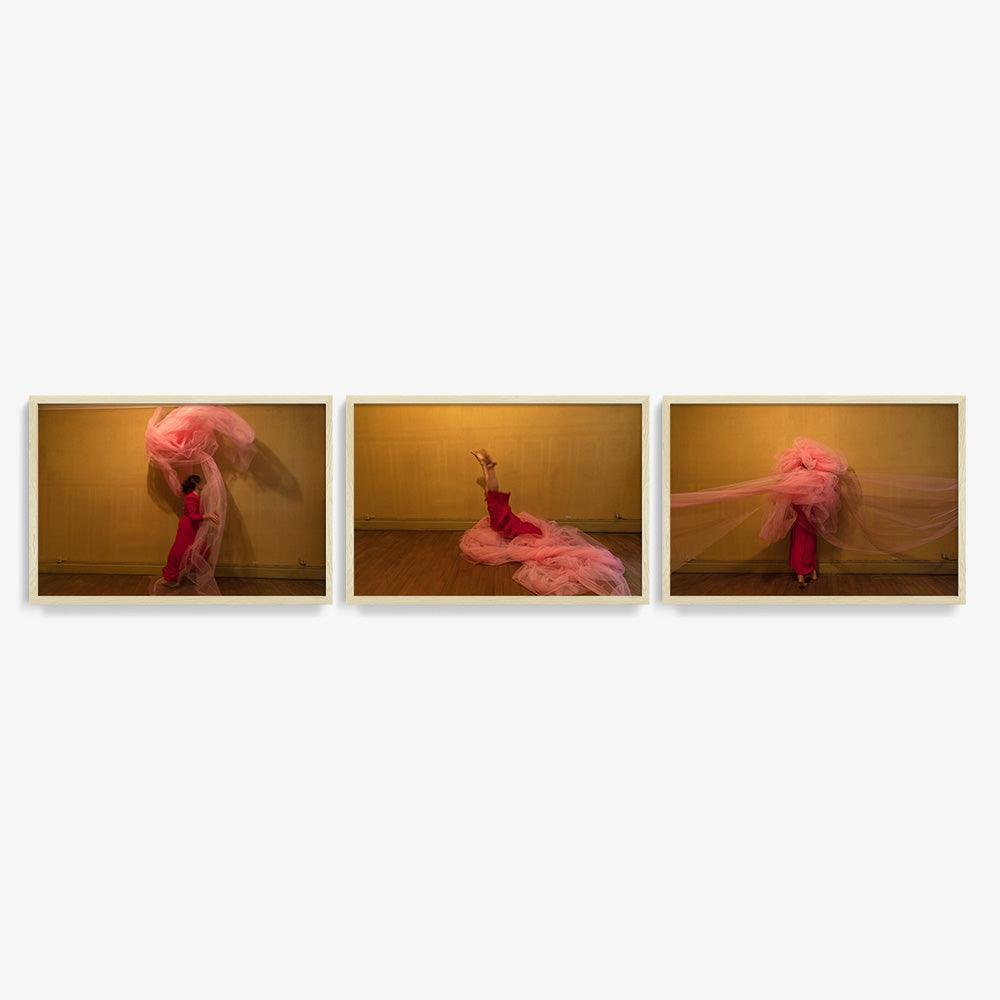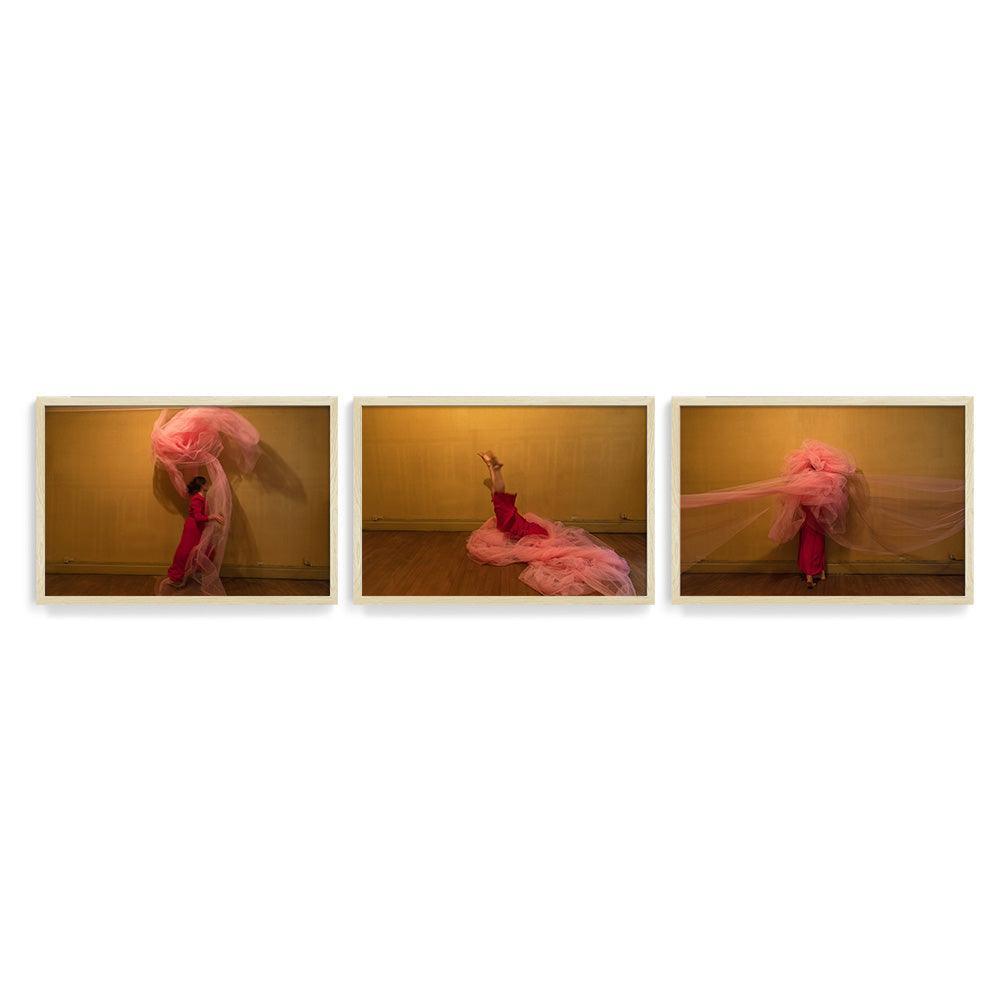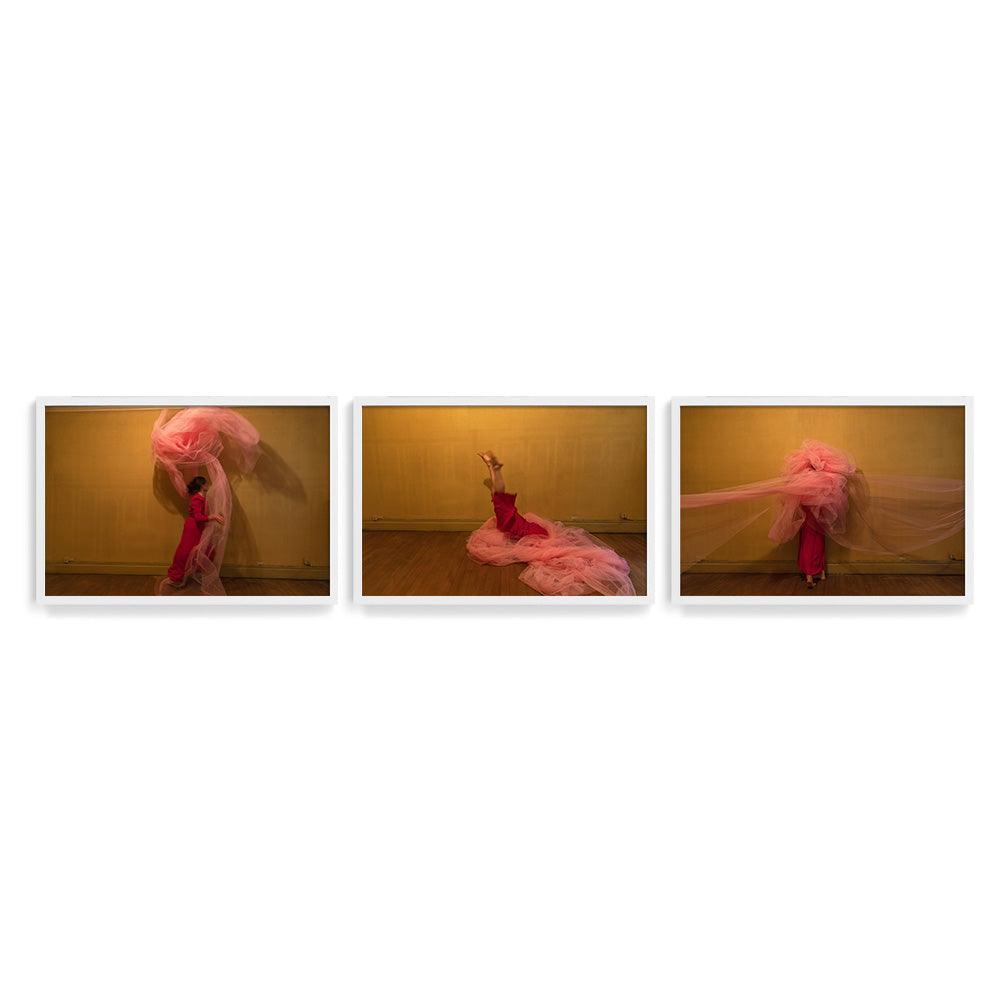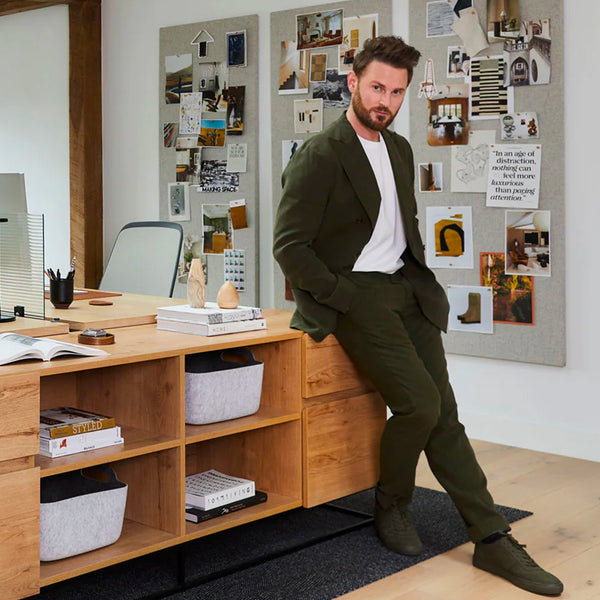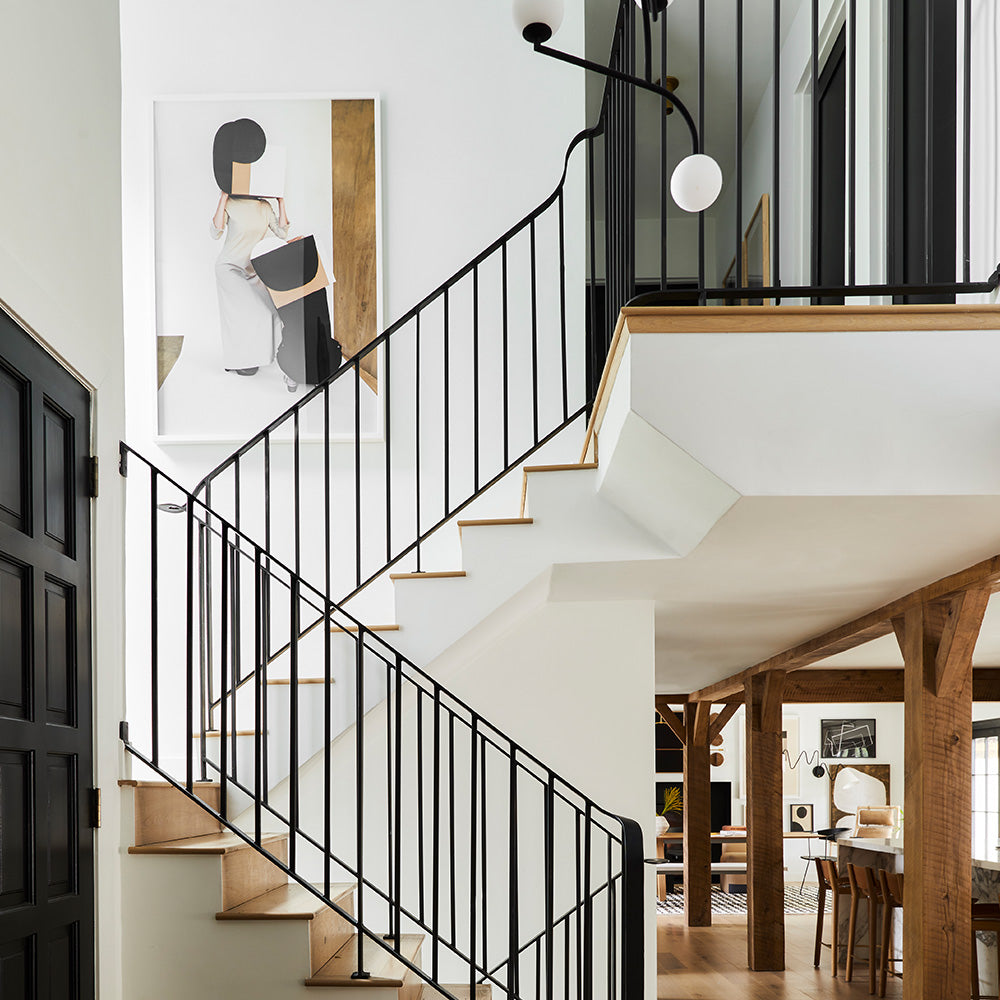 BOBBY BERK ON THE HEIDIES
"Sometimes, I really want my art to be playful and sophisticated, and this piece by The Heides is just that. It draws you in and makes you think, while also feeling very graphic and visceral at the same time."
Artwork: Mascarade 3