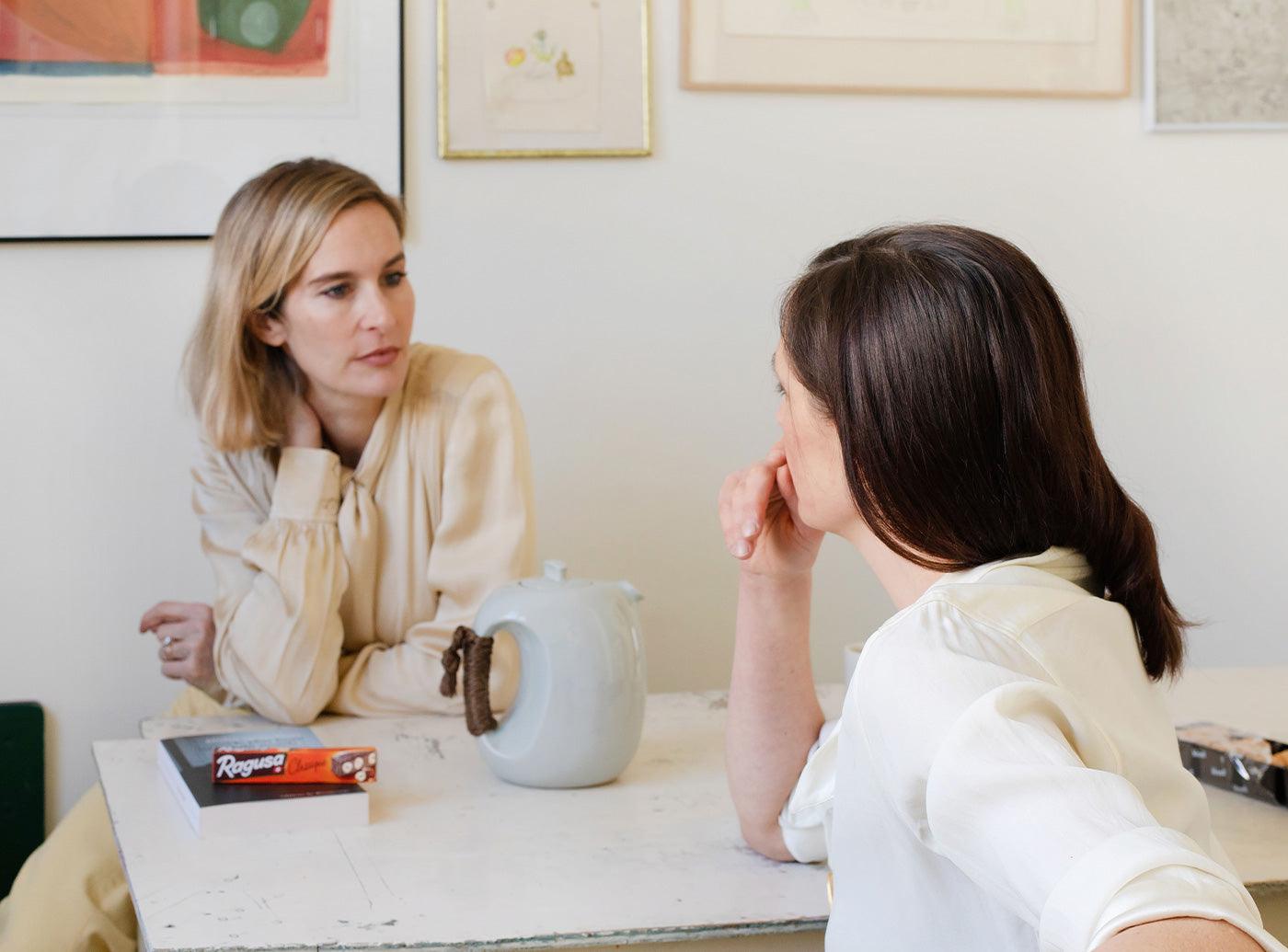 In the Studio | The Heidies
Meet The Heidies. This Swiss bred, Parisian-based duo work seamlessly together to create a fantastical world through photography. Here we explore their joint artistic practice and learn more about how they capture moments of spontaneity and fragile innocence.
TAPPAN
What inspired you to leave Switzerland and settle in Paris?
THE HEIDIES
Caroline: I followed a friend. I was in London for a year to study dance and after a bad injury couldn't dance anymore. Paris was an opportunity to rebound, to explore something else elsewhere.

Pascaline: I settle to my grandmother's house at the age of 18 to practice theatre classes in Paris. I went 5 days a week to watch movies, theatre, exhibitions… and I'm here since 25 years!
TAPPAN
What inspired you to begin collaborating in your artistic practices?
THE HEIDIES
Pascaline: I'm very fond of Caroline's work. she is so sensitive, intelligent and delicate. One day she asked me to shoot her dancing. Fusing our universes was very interesting. We decided to explore together.

Caroline: I wanted to say something through my body, dancing. I asked Pascaline if she could take pictures of that performance. Her eyes were so delicate and careful! Feeling that respect and freedom in front of someone is rare…This was our first story. From there we decided to continue to create and explore together.
TAPPAN
How did you conceive of the Heidies as a collaborative artistic endeavor?
THE HEIDIES
Within a defined framework of units of time, place and action, we explore gesture and material to extract a moment of delicate balance.
TAPPAN
And what inspired the name behind it?
THE HEIDIES
Heidi is a little girl who lives with her grandfather in the Swiss montains. Her character belongs to the Swiss cultural heritage. We share in our craft her values: freedom, simplicity and authenticity. And we like the prononciation close to "ideas".
The Heidies says
"THERE ARE NO RULES. WE LET THE ENERGY AND THE MOMENT DECIDE, WHEN TOGETHER IN A PLACE."
TAPPAN
What part of your art process is most exciting to you?
THE HEIDIES
The moment when shooting, inspiration, "letting go" and action intertwine into one. And then viewing the images afterwards is always exciting.
TAPPAN
Where do you find inspiration in daily life and your environment?
THE HEIDIES
Caroline: Inspiration comes from a desire to be together and create together. As Pascaline says, it starts at first from a small and subtle exchange. We find inspiration while shooting as well, as we are together and in the place and let go.

Pascaline: We are very close friends. We talk every day. A word, an image, a sensation, even a smell, can initiate new artistic desires.
TAPPAN
Tell us about the process behind your shared practice and this new body of work specifically?
THE HEIDIES
There's no rules. We let the energy and the moment decide, when together in a place. Pascaline shoots and Caroline performs, but we can also perform together. The final selection is made together and Pascaline works on the pictures.
TAPPAN
WHow are your individual practices reflected in The Heidies?
THE HEIDIES
Even if we each have our own part - Pascaline takes the pictures and works on the post production; Caroline moves and often selects the cloths for a shoot - the creation comes through a constant exchange. We evolve in a symbiosis.
TAPPAN
Who are some contemporaries or figures in art history who have inspired your work?
THE HEIDIES
We have many common inspirations: Francesca Woodman, Bill Viola, Helena Almeida, Mark Borthwick, Viviane Sassen, Yves Klein, Nikki de St Phalle.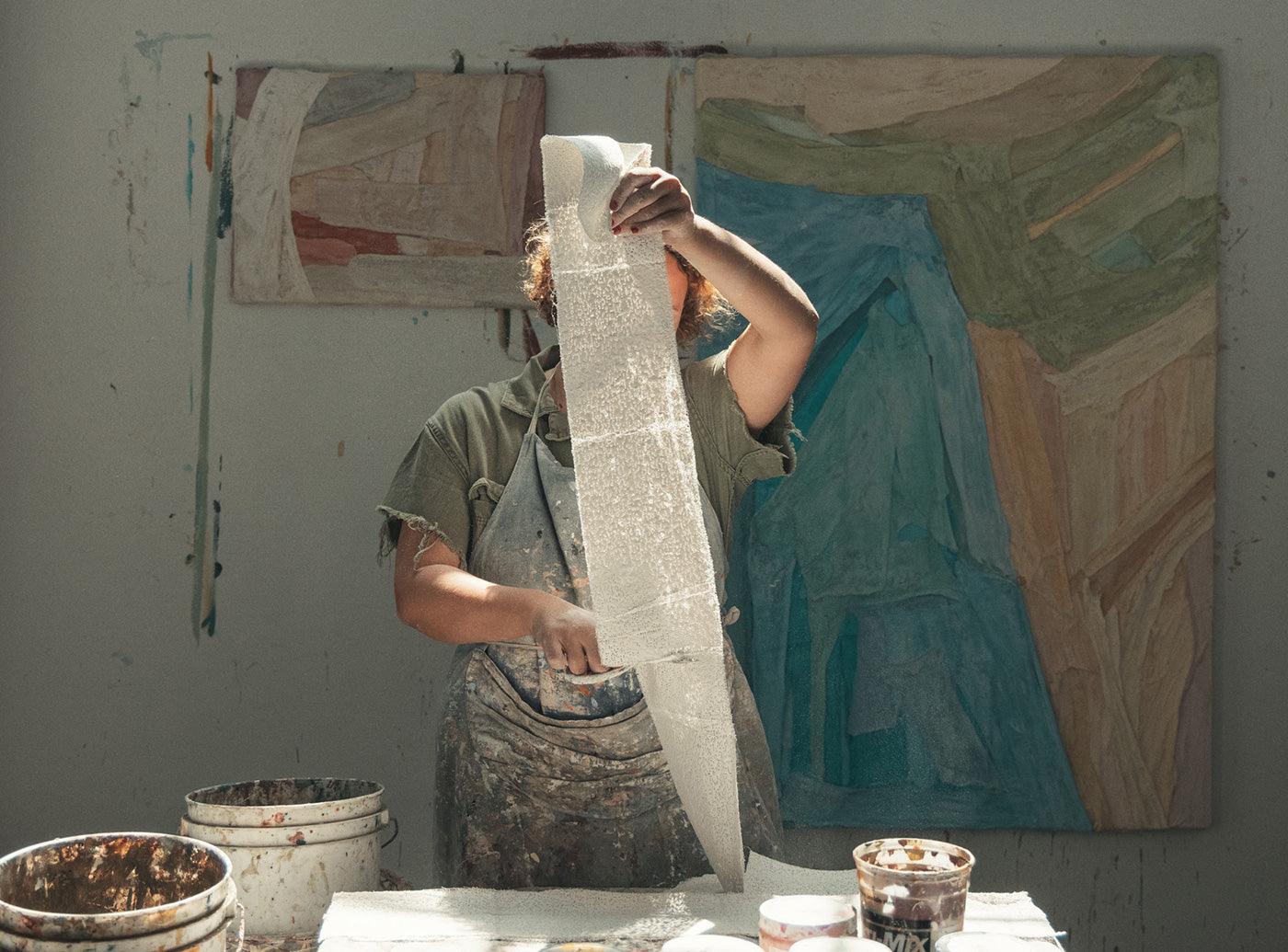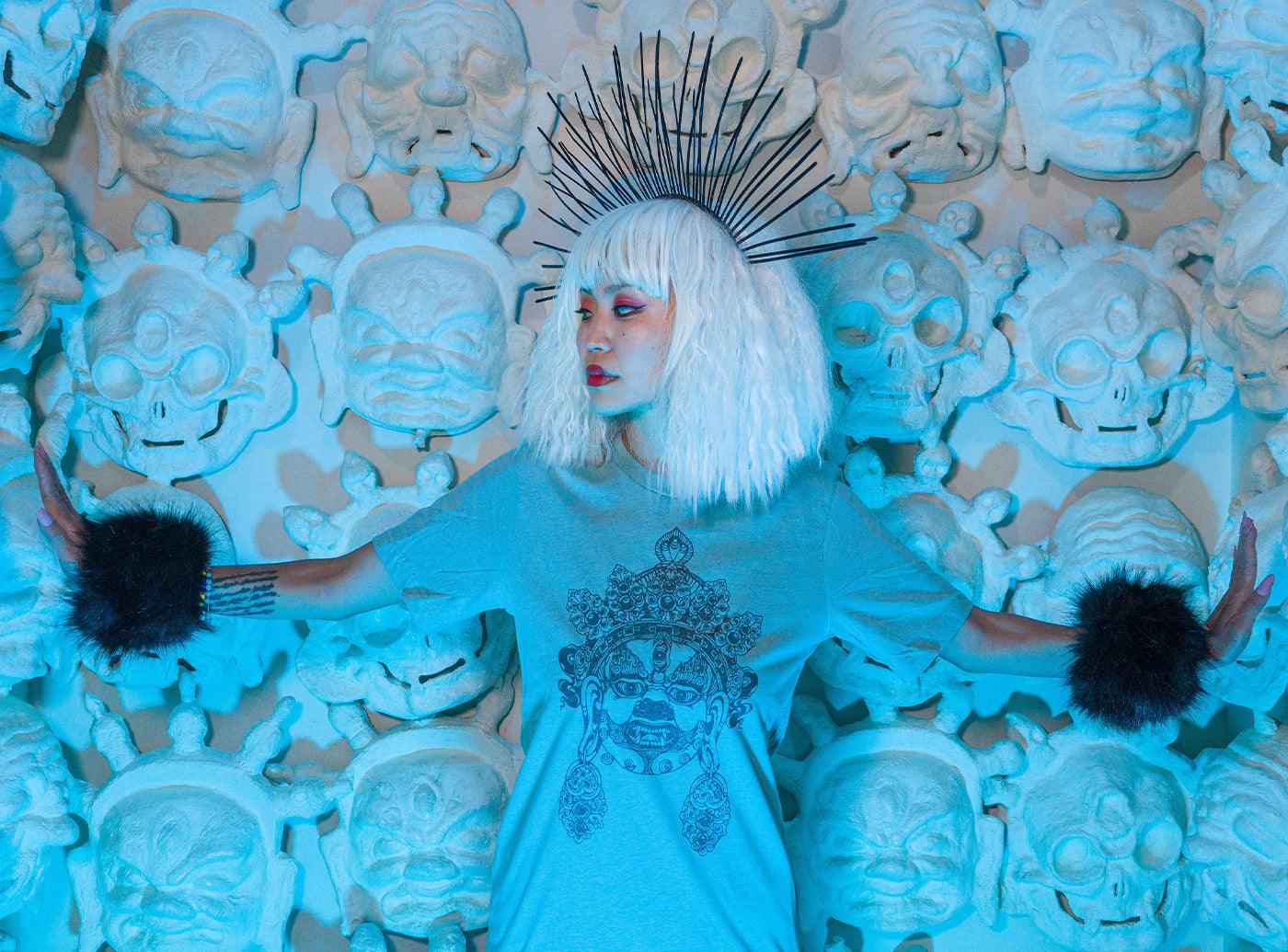 In the Studio
Eriko Tsogo is a Mongolian American artist based in Brooklyn, NY. She is also a DACA recipient born in Ulaanbaatar, Mongolia. In her work, Tsogo chronicles the metaphysical pilgrimage of a marg...
Read more