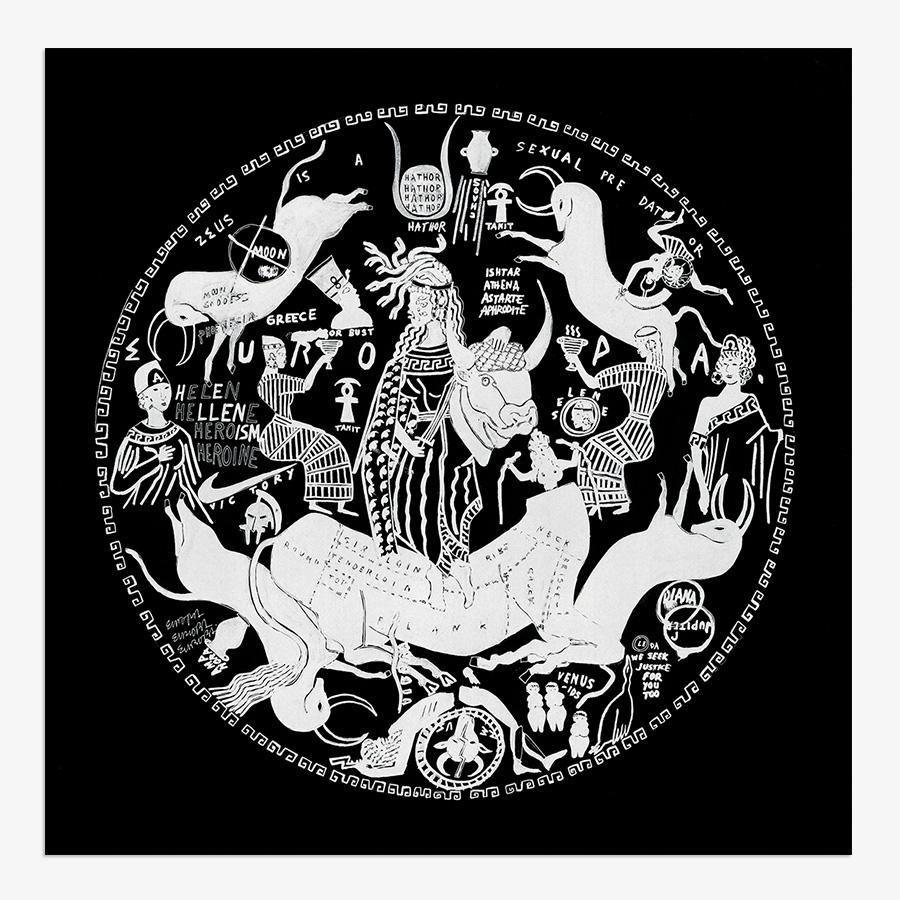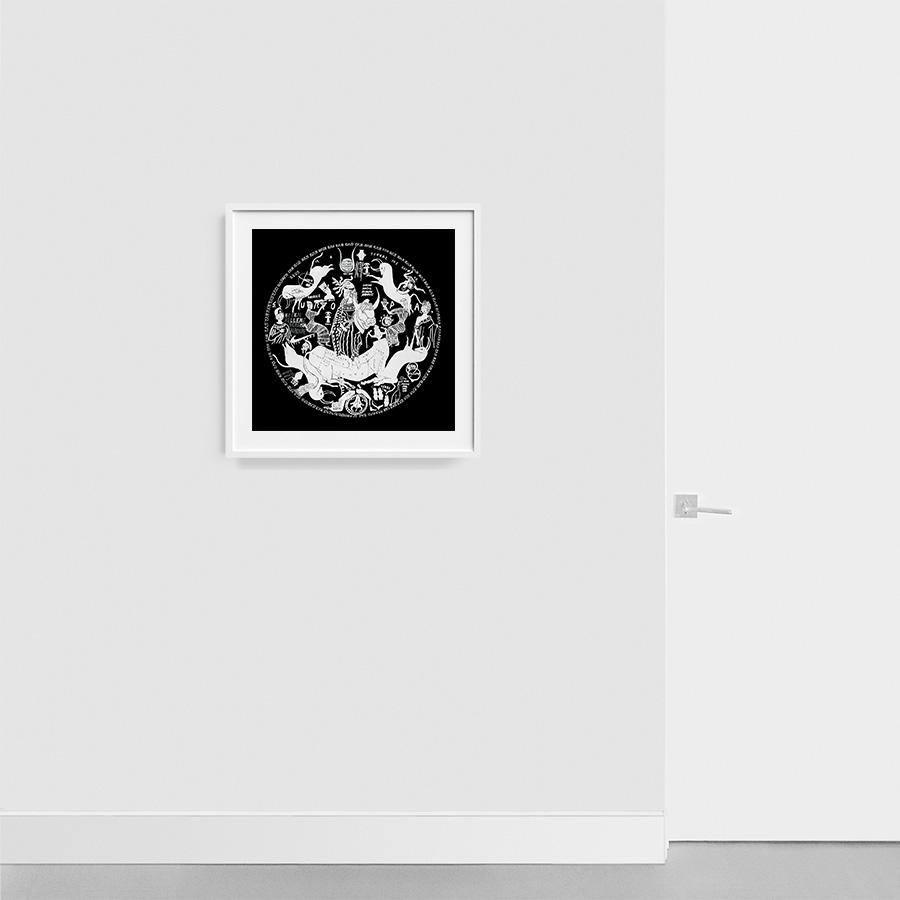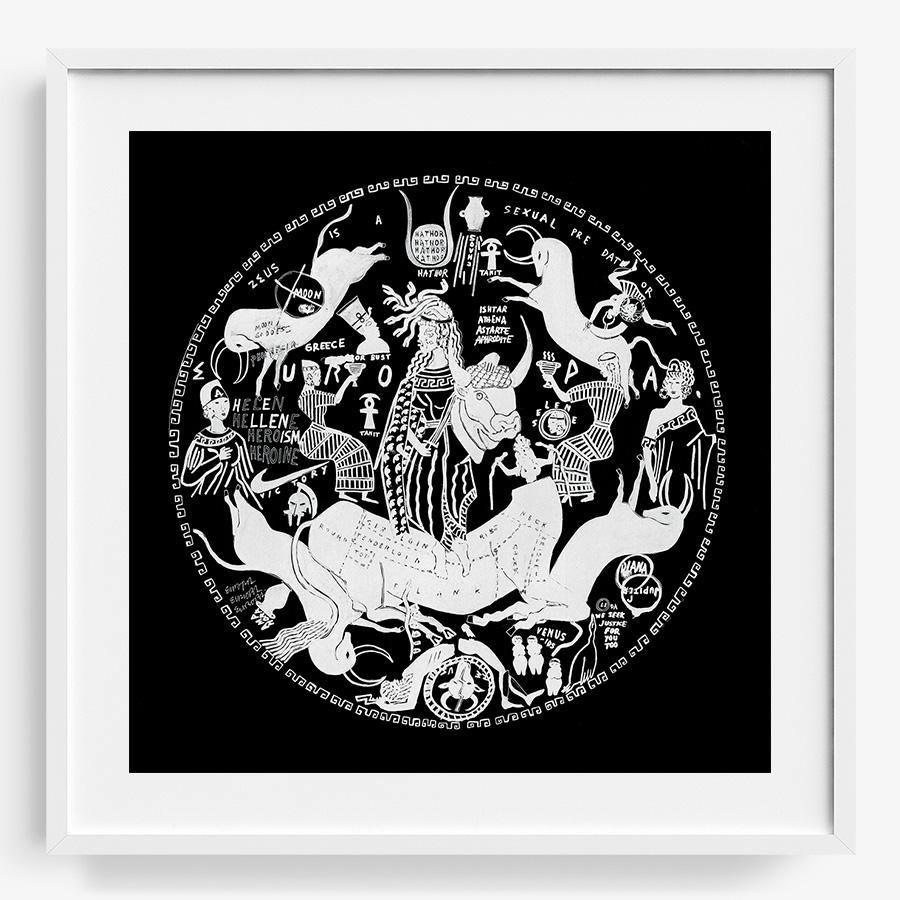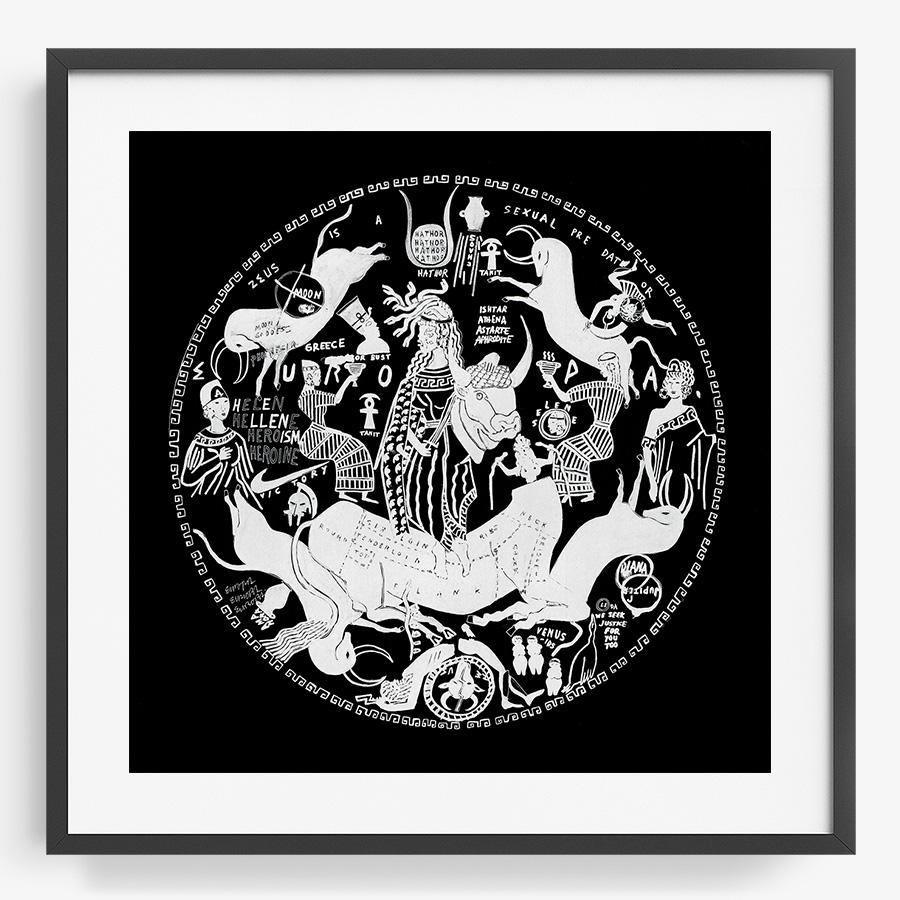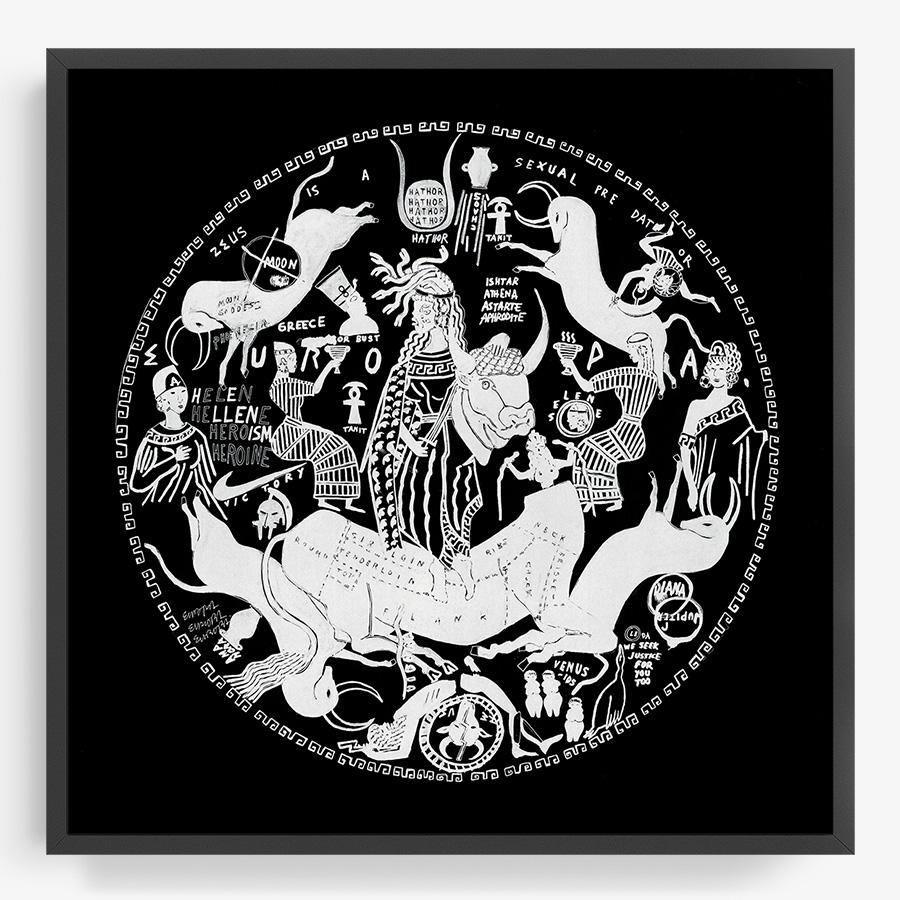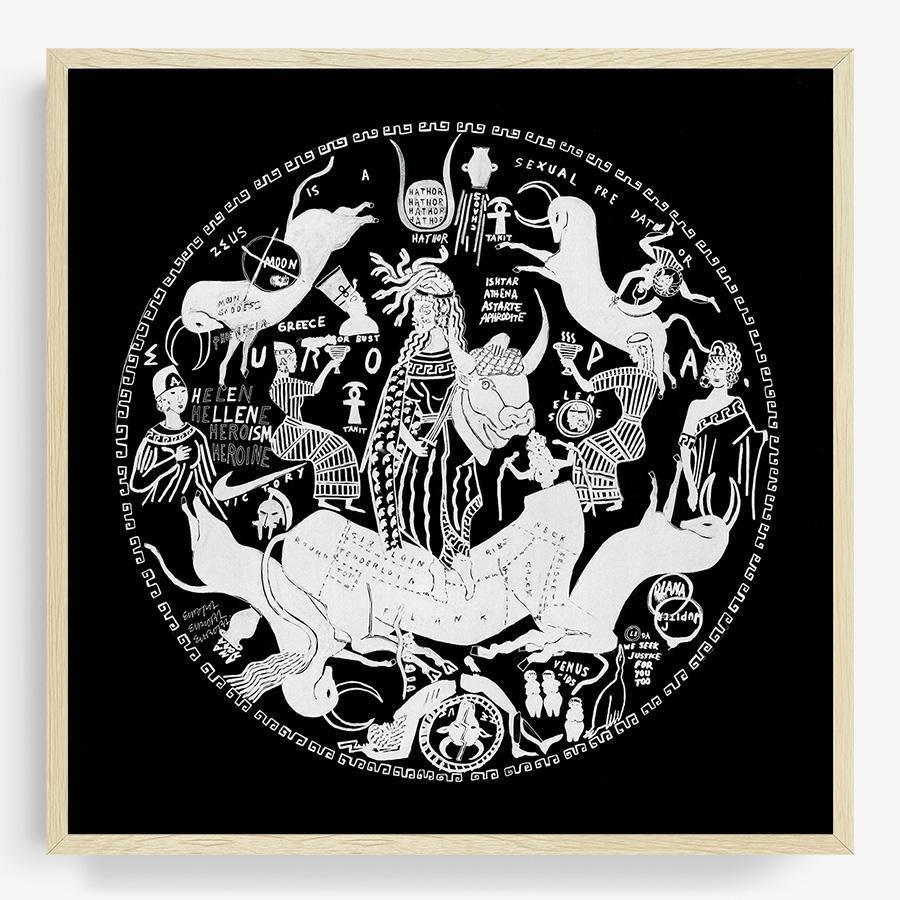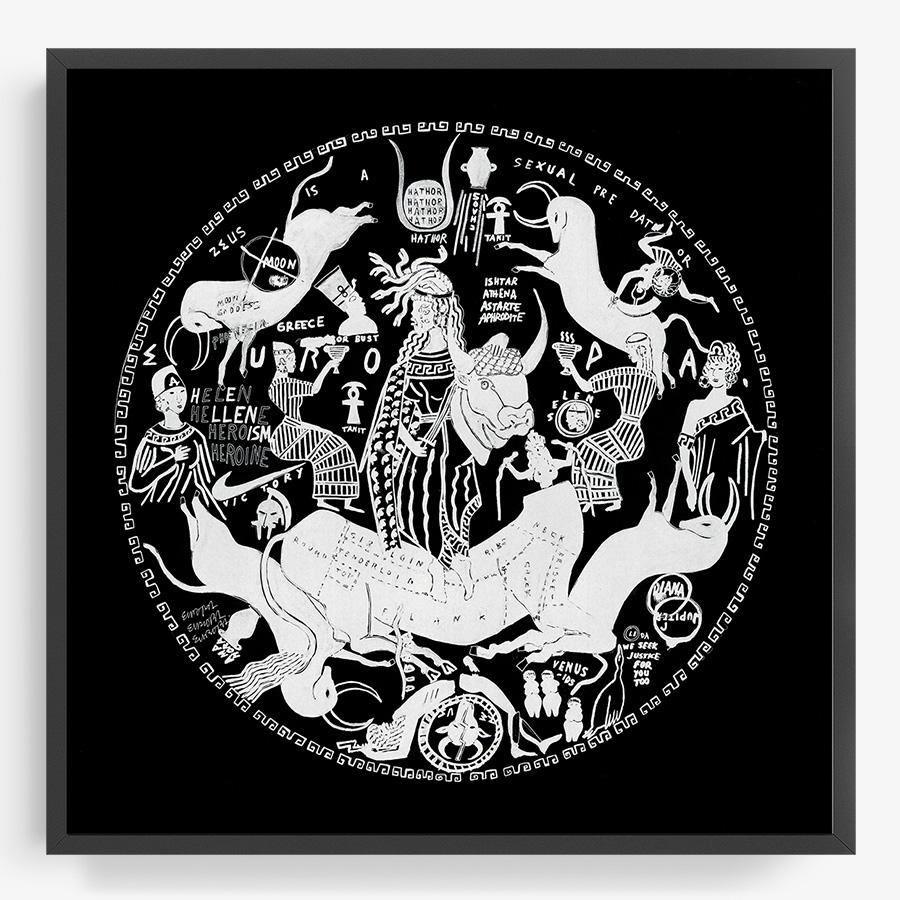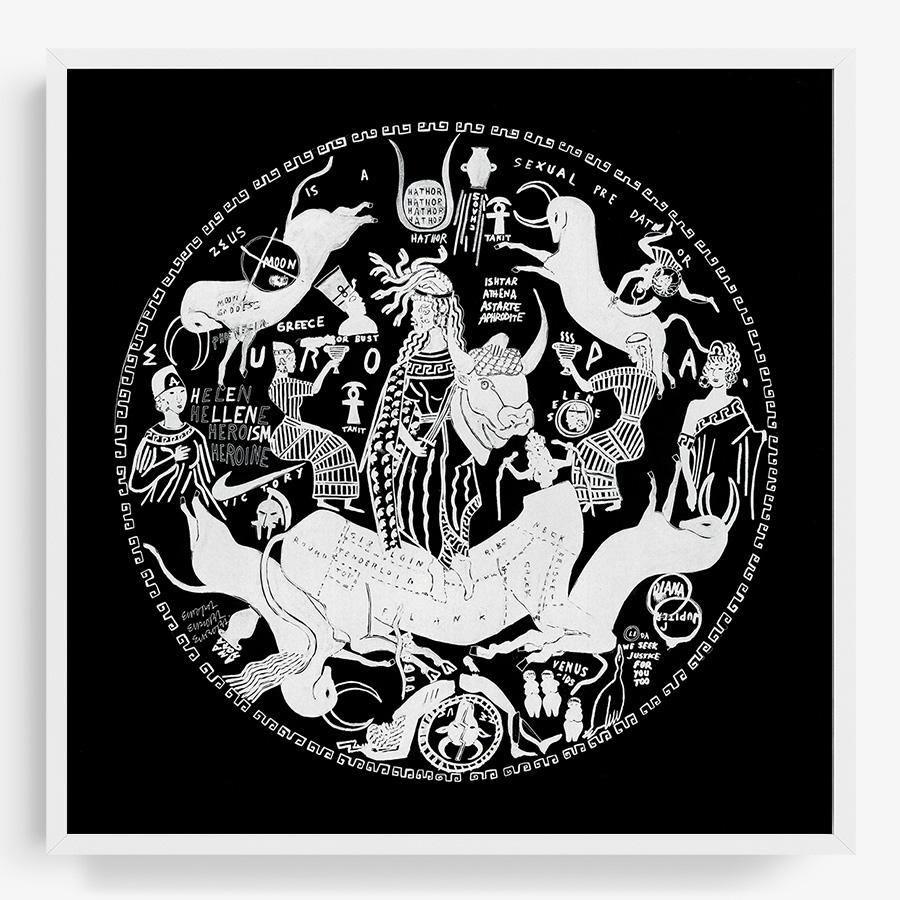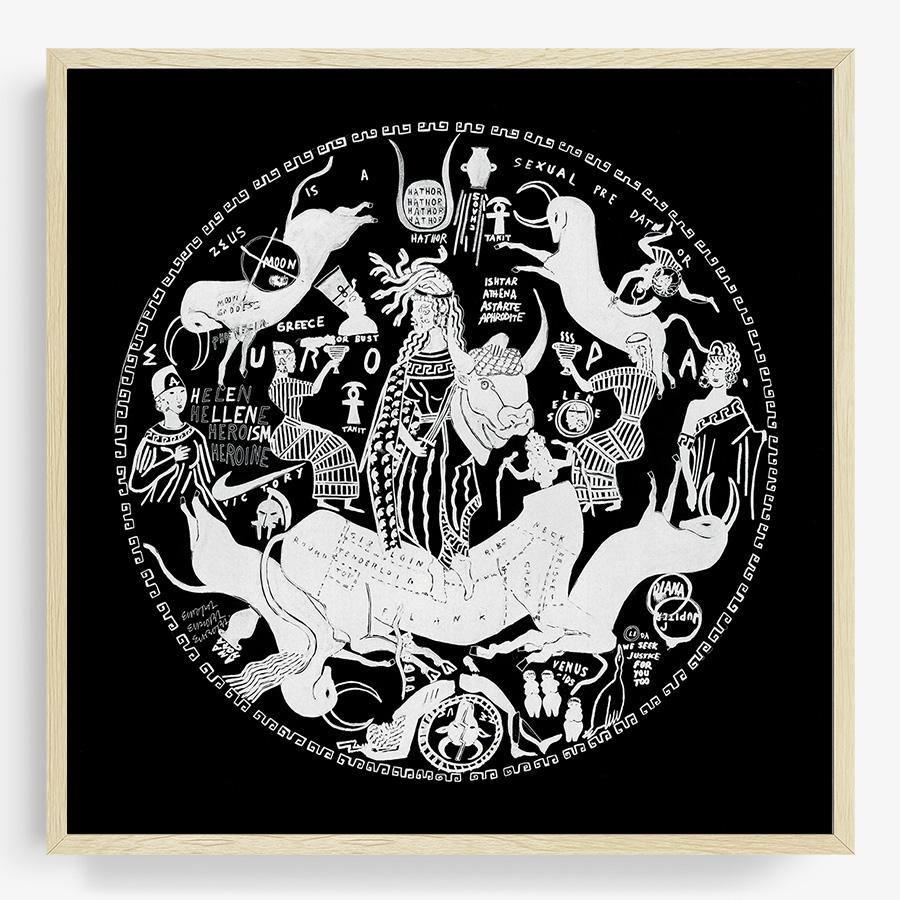 Zeus was a sexual predator
Archival ink on museum-quality cotton rag paper
Rashid's works reference colonialism, westward expansion, and mythology through the telling of world history, specifically focusing on the 18th century, while remixing global players – African, European, ancient and indigenous peoples – in a process of storytelling and mythmaking. These works are Rashid's first foray into prints of his original work, and capture small vignettes into his larger narrative. Rashid integrates and retells the past in a way that envisions a very different future outcome. His work makes the viewer question who is telling the stories of history, and what would we see or believe if it was told from another perspective.
Artwork Information

Year
2020

Materials
Archival ink on museum-quality cotton rag paper

Authentication


The work comes with a Certification of Authenticity signed by the Co-Founder of Tappan
Dimensions

20 x 20 inches

40 x 40 inches
Framed Dimensions

20 x 20 inches

Matted: 27.5 x 27.5 x 1.25 inches
Full Bleed: 21.5 x 21.5 x 1.25 inches

40 x 40 inches

Full Bleed: 42 x 42 x 2 inches
"What's interesting is that history is always written by the victor. There's all these different stories, and as a black person or African-American, as you will or whatever, I haven't figured out how I really fit into this history."
-Umar Rashid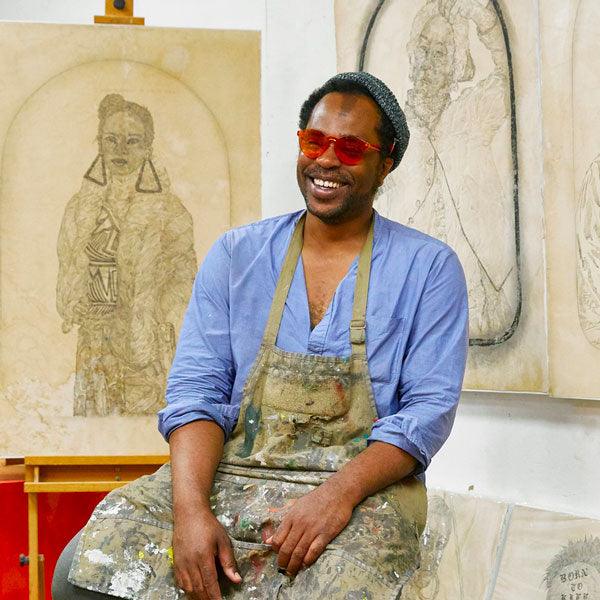 About the Artist
Umar Rashid
Recently exhibited in the Hammer Museum (2020, 2022) and The Armory Show (New York), Umar Rashid (also known as Frohawk Two Feathers) uses painting and illustration to investigate and reframe and reclaim colonial narratives. Public collections include: Brooklyn Museum, Santa Barbara Museum of Art, Wadsworth Atheneum Museum of Art, Hudson River Museum, and Nevada Museum of Art.
In the Studio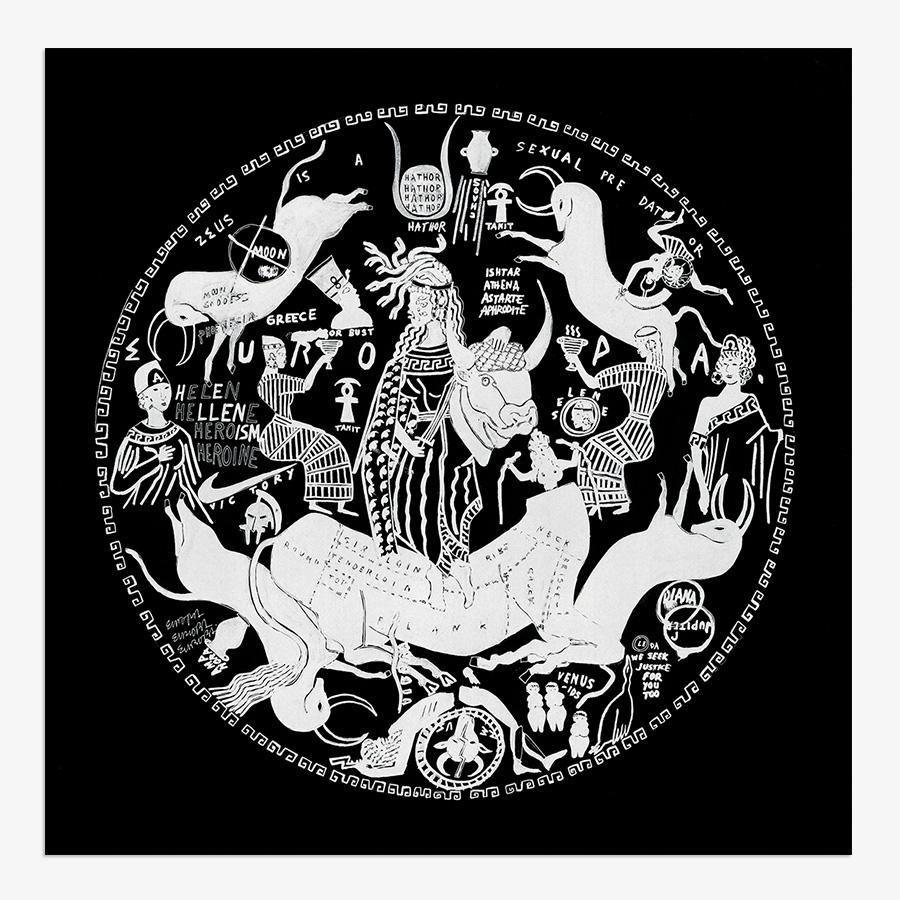 Zeus was a sexual predator
$ 1,295
Choose options