Limited Edition Prints
b. 1976, Chicago, IL
Lives and works in Los Angeles, CA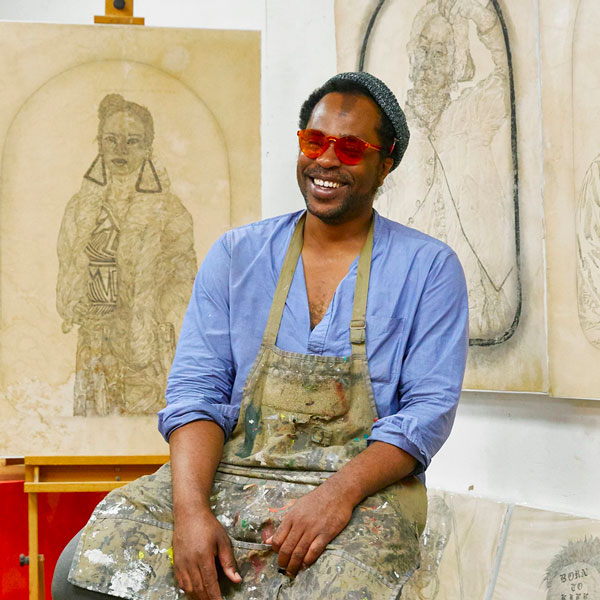 Recently exhibited in the Hammer Museum's 2020 Made In LA and The Armory Show (New York), Umar Rashid (also known as Frohawk Two Feathers) uses painting and illustration to investigate and reframe and reclaim colonial narratives. Public collections include: Brooklyn Museum, Santa Barbara Museum of Art, Wadsworth Atheneum Museum of Art, Hudson River Museum, and Nevada Museum of Art.
"What's interesting is that history is always written by the victor. There's all these different stories, and as a black person or African-American, as you will or whatever, I haven't figured out how I really fit into this history."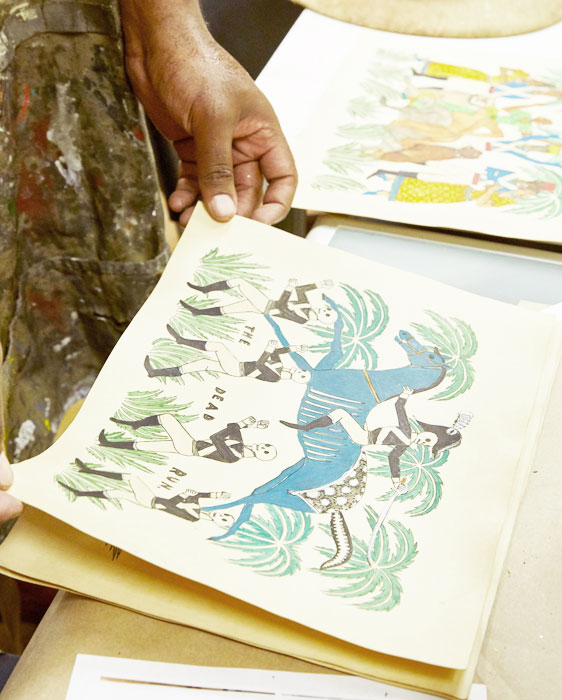 Explore More
Get to know our coveted and institutionally recognized artists, explore curations made by art and design insiders and peek inside the homes of our collectors.