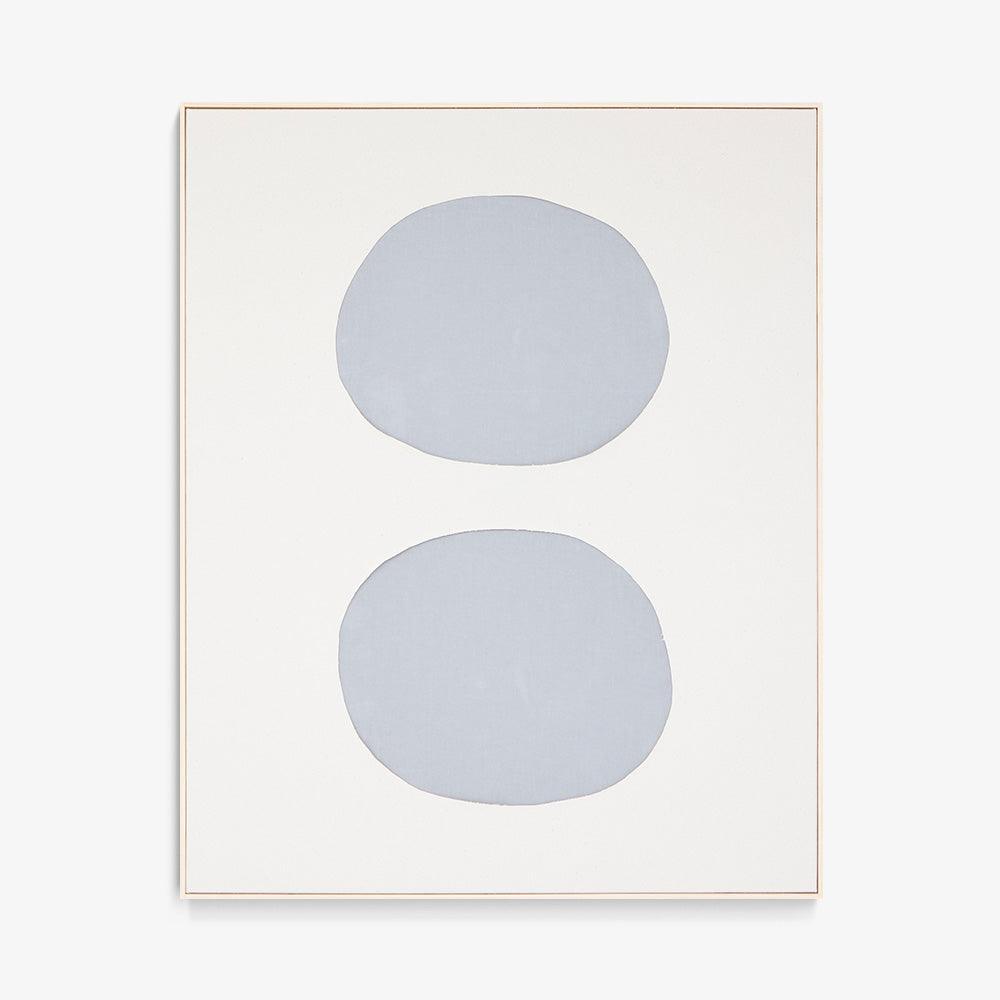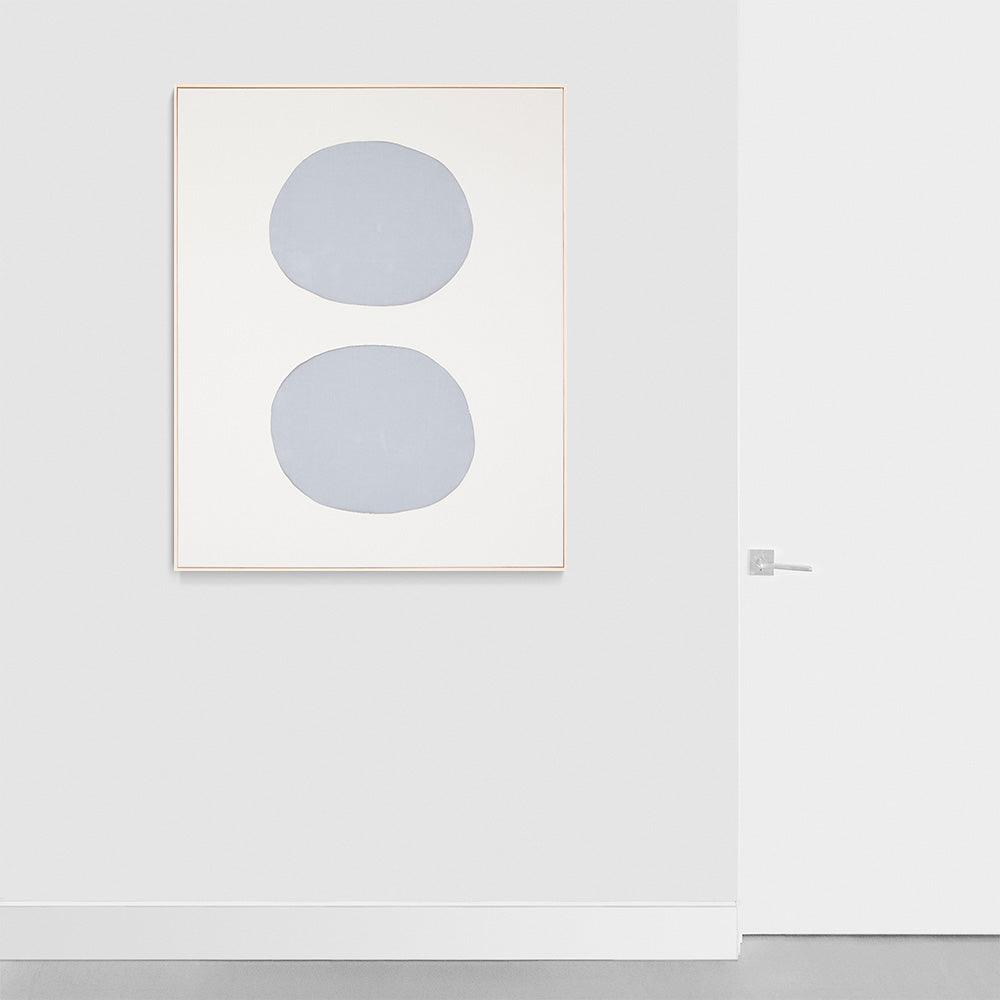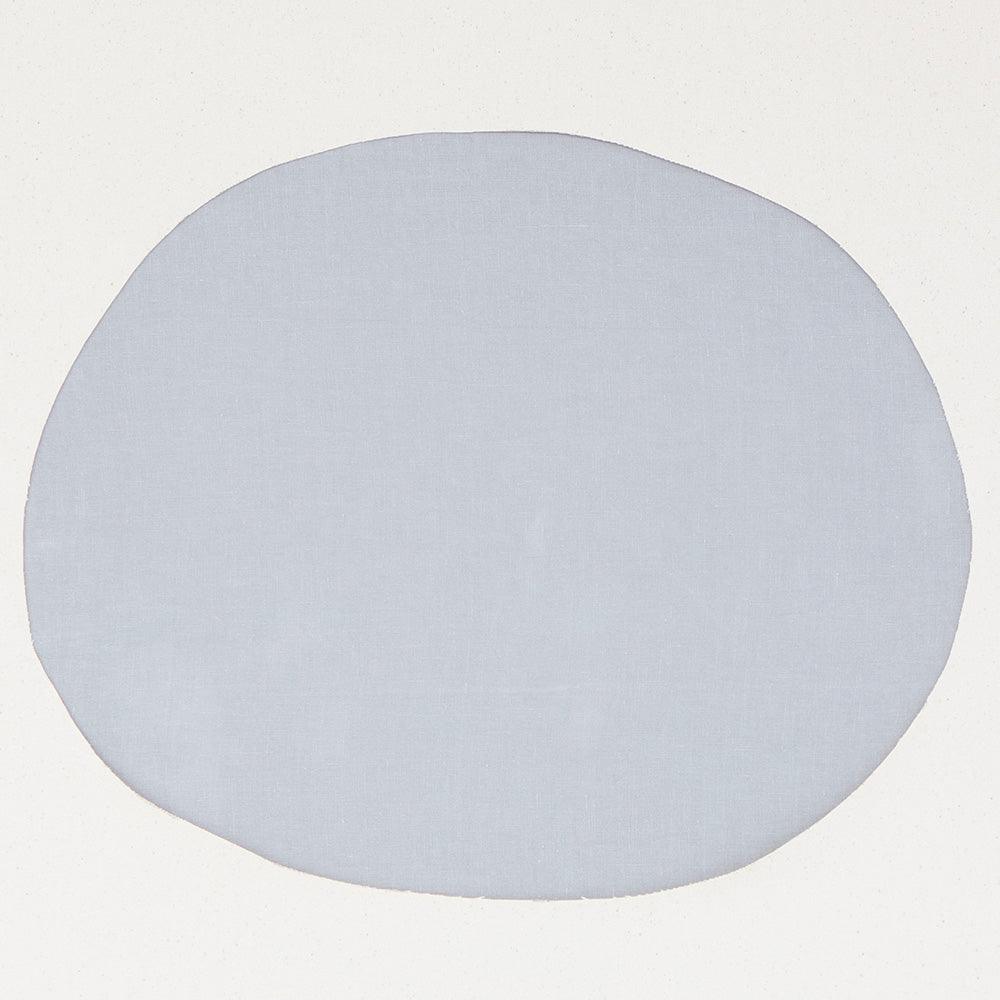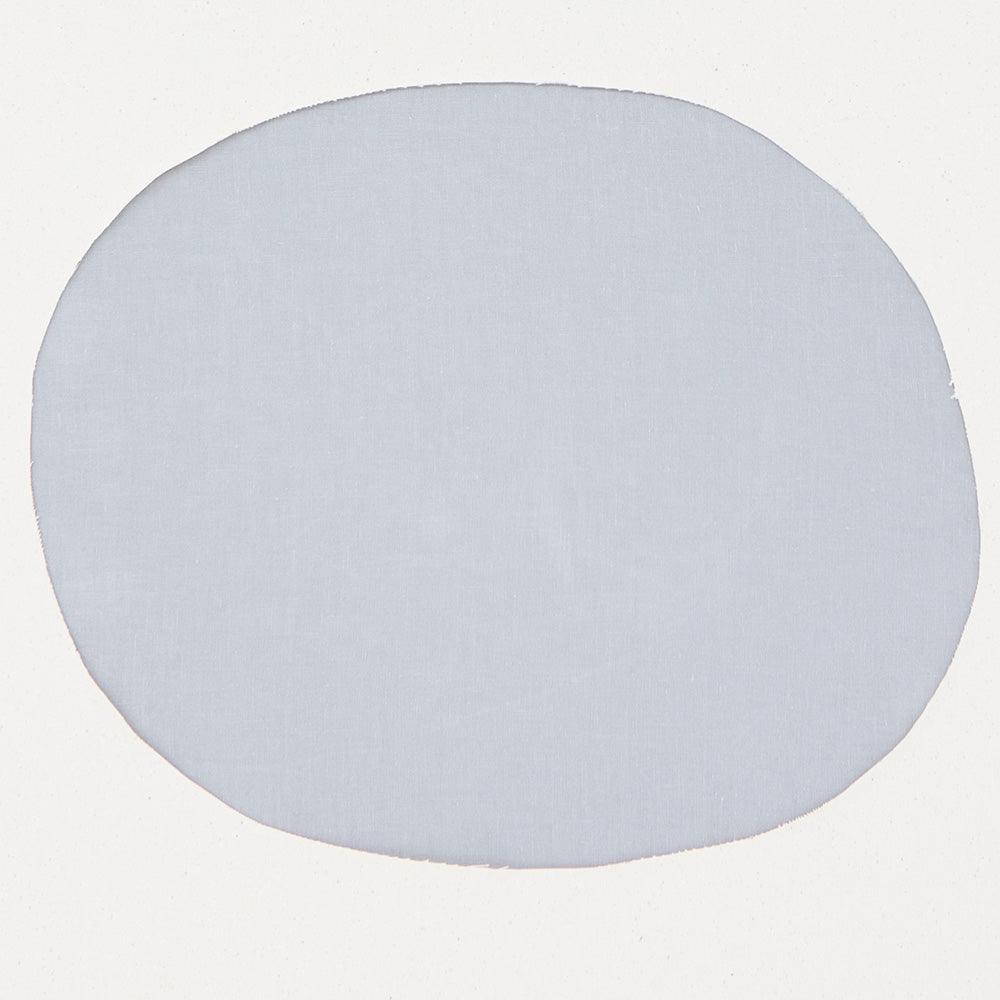 Linen and canvas, pine and brass brad frame
London-based artist Ethan Caflisch has established a certain level of comfort in continuing his well known textile series. However, with that comfort of knowing what mistakes to avoid, comes the urge to expand - to start a new piece and intentionally creating chaos in order to fix it. To find it's subtle and carefully thought-out alchemy. No matter how comfortable you are with a process, a composition or a skill, the discovery of something new is always the most fulfilling.

The series can be described in the artists own words: 'a revisitation to a place i know and have shaped but isn't how i left it. the punctures from top to bottom bond and hide. the initial carelessness from sprinting is what now requires surgery. there is still a view through the glass, or maybe it's open, who knows anymore. the horizontal rarely changes at a distance, it's the vertical that disrupts; although the force applied to 'make it work' messes with that line a bit.
the things that keep me going now are the importance of the material, and saving it, preserving it, presenting it'

The idea for these works started when the artist was in Provence and continued back in his London studio. The we is us again works were discovered through a residency the artist did in Provence. Caflisch feels that the limitations that come from transplanting bits of his studio elsewhere always leads to the "ripest fruit". These works challenge the view, form, and depth that come with the separation between you (which is here) and that (which is there).
Size: 41 x 32.5 inches
Custom Framing Included
Artwork Information

Year
2023

Materials
Linen and canvas, pine and brass brad frame

Authentication
Signed by artist.

The work comes with a Certification of Authenticity signed by the Co-Founder of Tappan
Dimensions

41 x 32.5 inches
"...still constantly remind myself of H.D. Thoreau's quote "rather than love, than money, than fame; give me truth." I think this is a crucial mentality to have as an artist, and any other profession; that success, by any definition, will be found in making honest work."
-Ethan Caflisch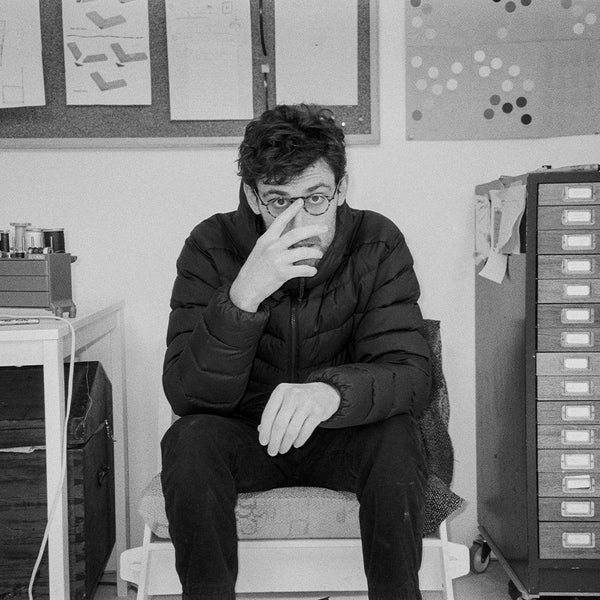 About the Artist
Ethan Caflisch
Ethan's exhibition venues and publications include the Institute of Contemporary Art (San Jose), Cheryl Hazan Gallery (New York), A.M. Gallery (Antwerp), Art Maze Magazine, and AnOther Magazine. Explore his large, geometric and minimalist paintings, figurative paintings and hand made textile works.
In the Studio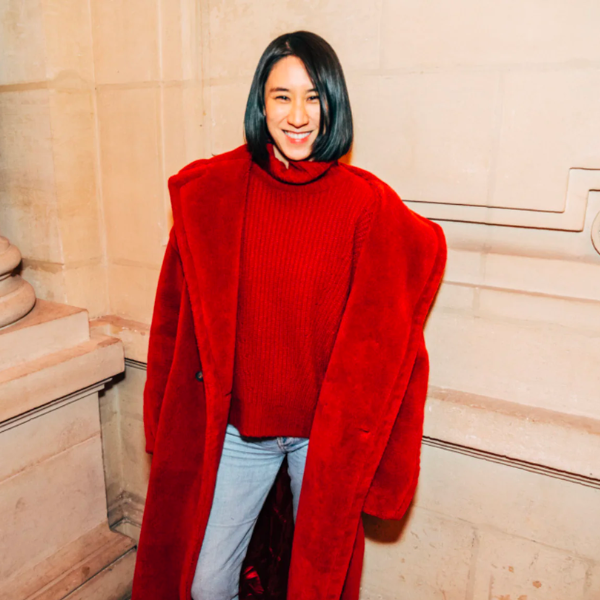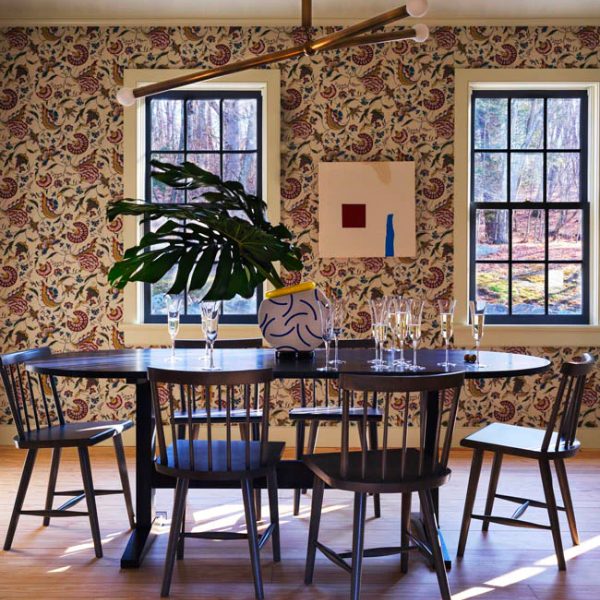 EVA CHEN ON ETHAN CAFLISCH
"...WE WERE REALLY LOOKING FOR PIECES THAT SPOKE TO US AND MADE US PAUSE FOR A MOMENT TO ABSORB, APPRECIATE, AND REFLECT. CAFLISCH'S ART ABSOLUTELY HAD THAT EFFECT ON US."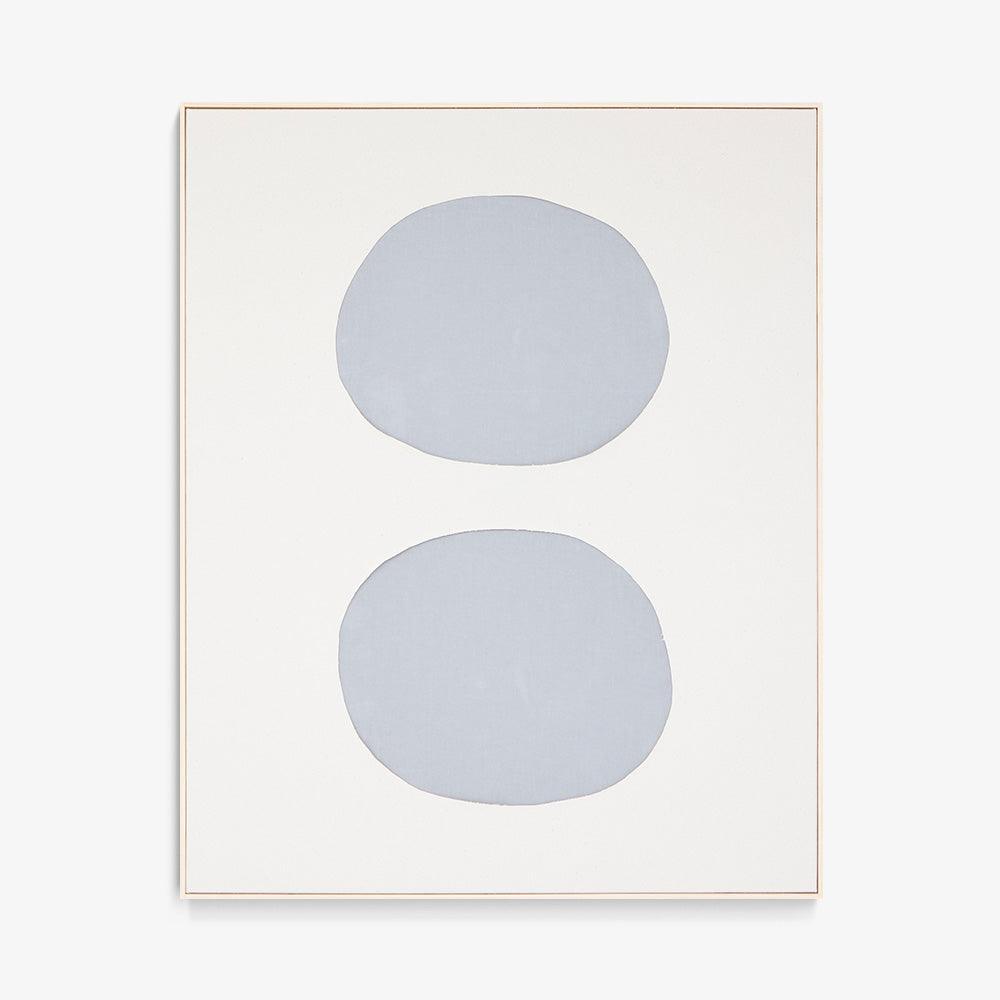 we is us again VIII
$ 5,500
Choose options