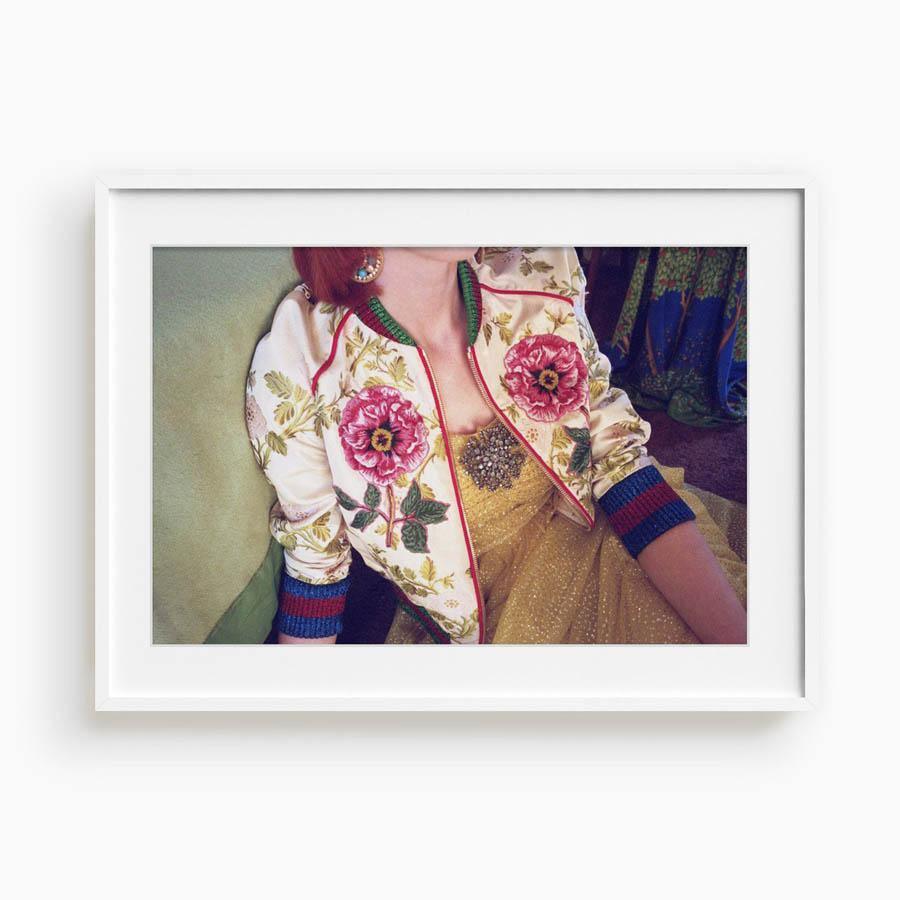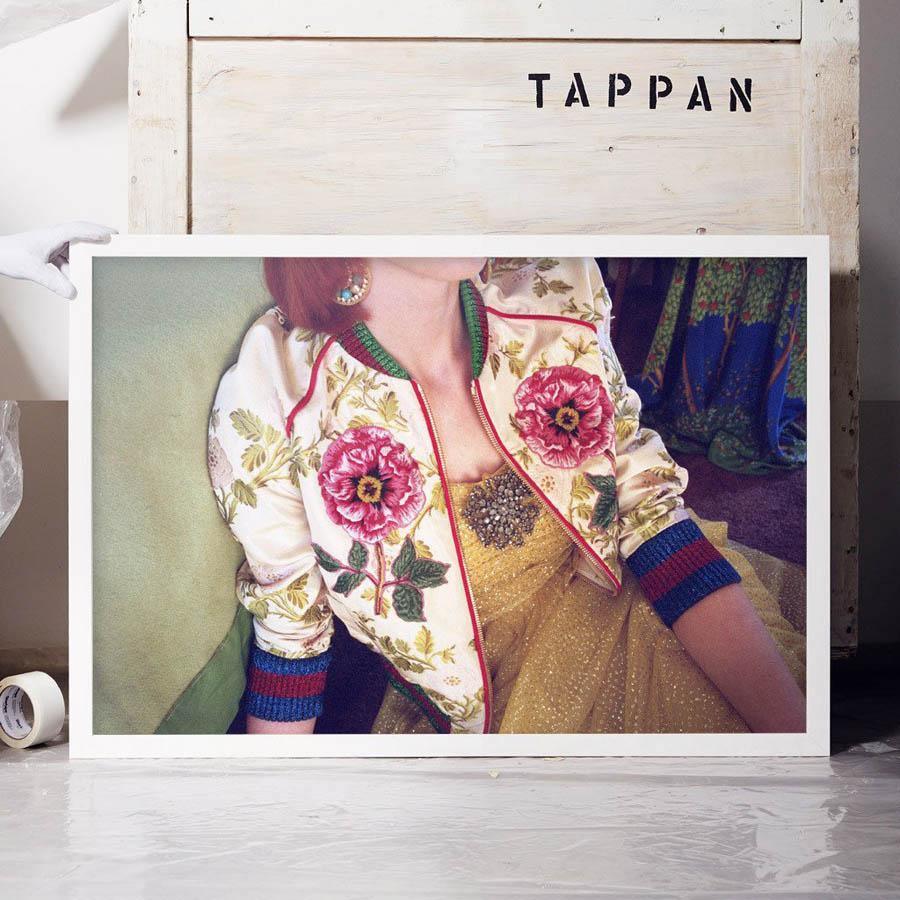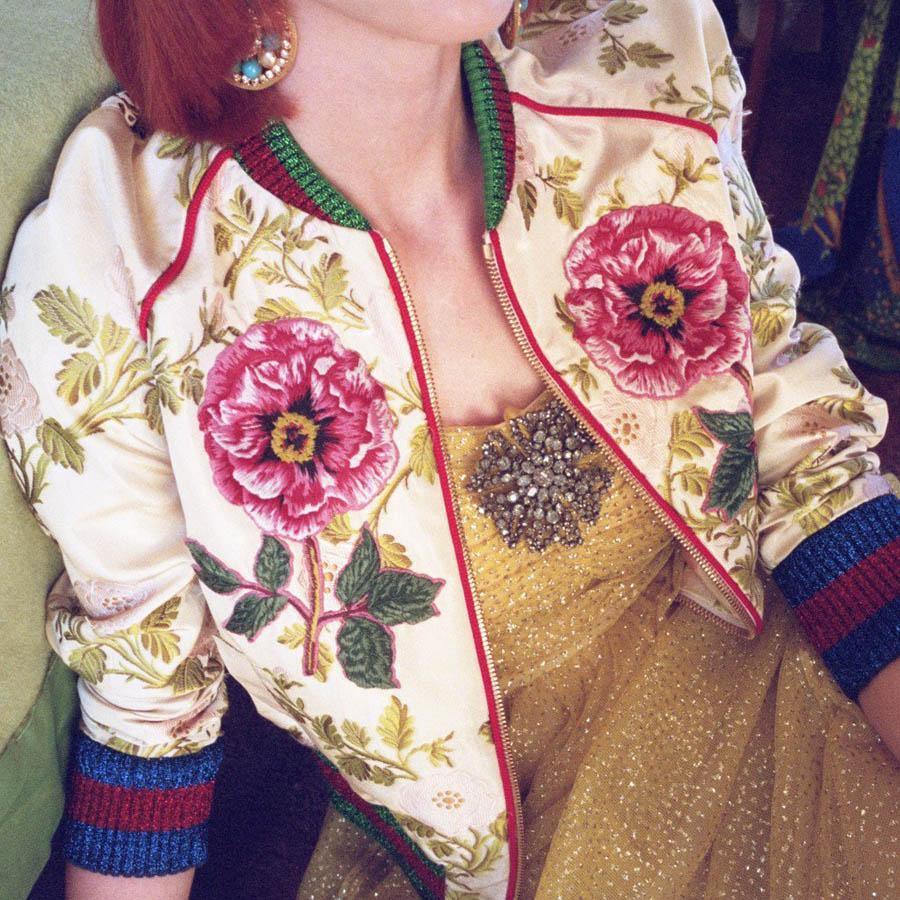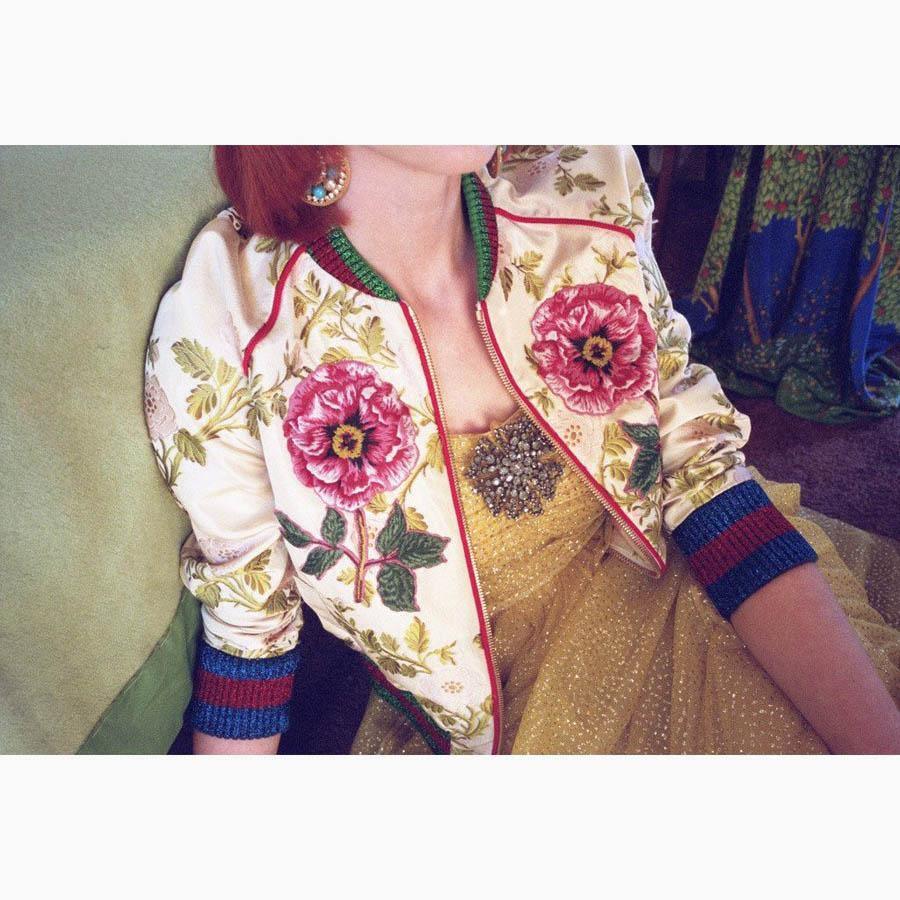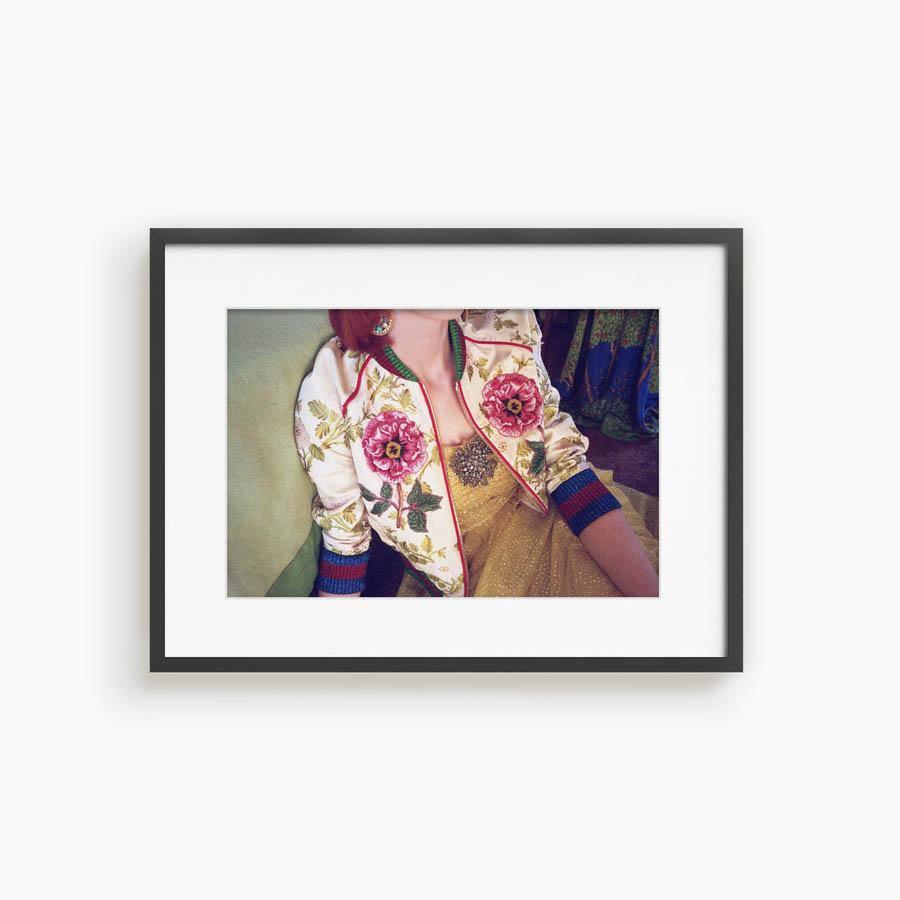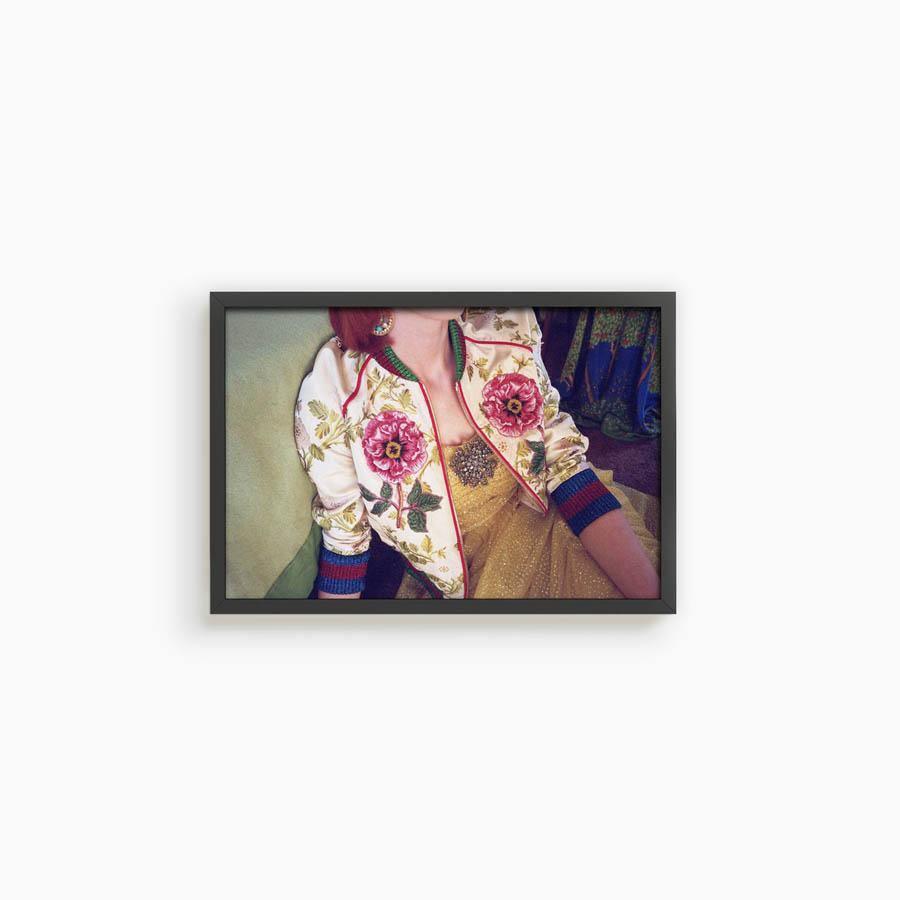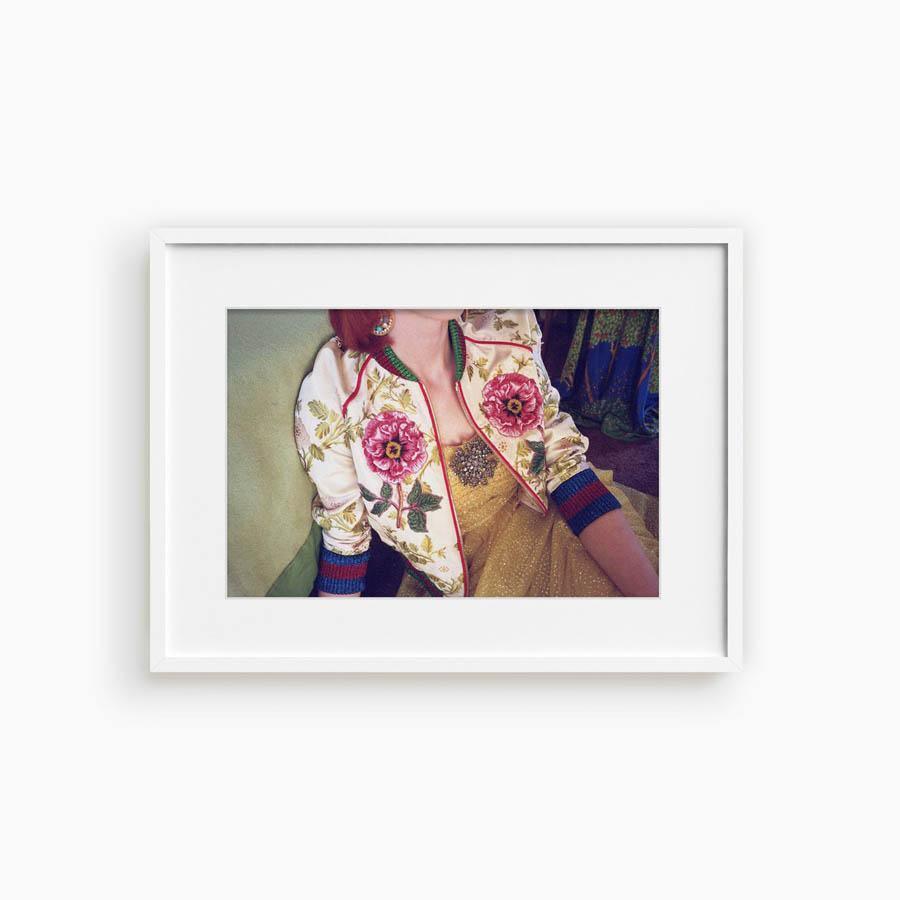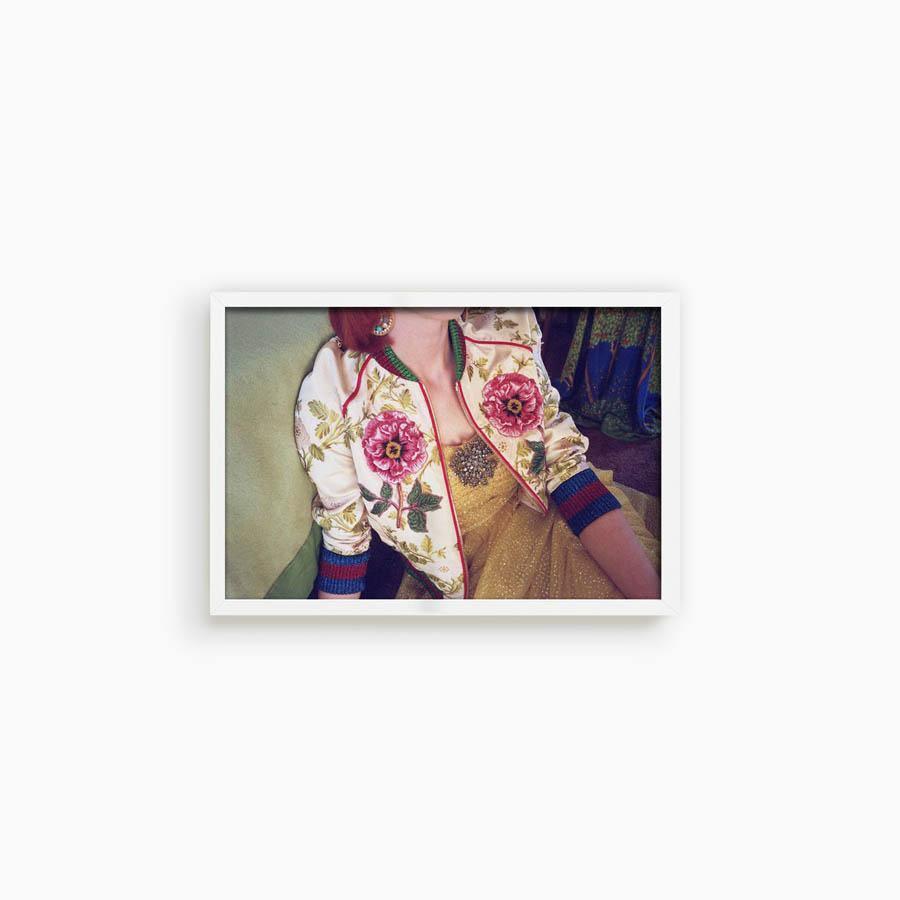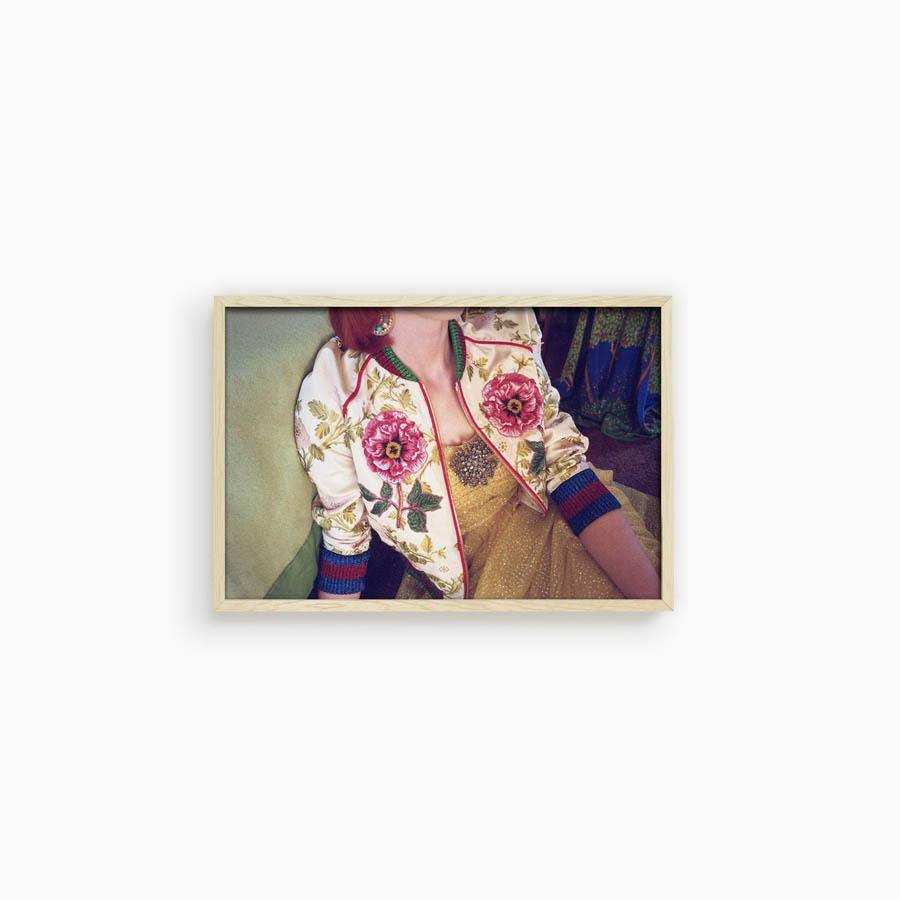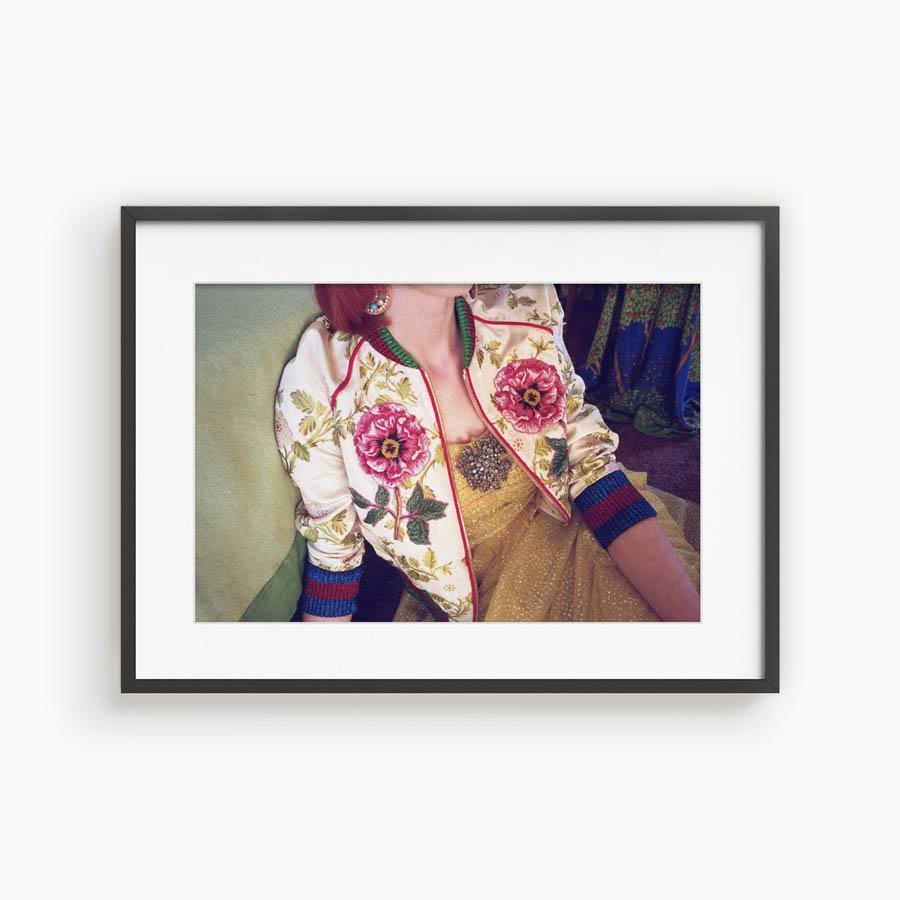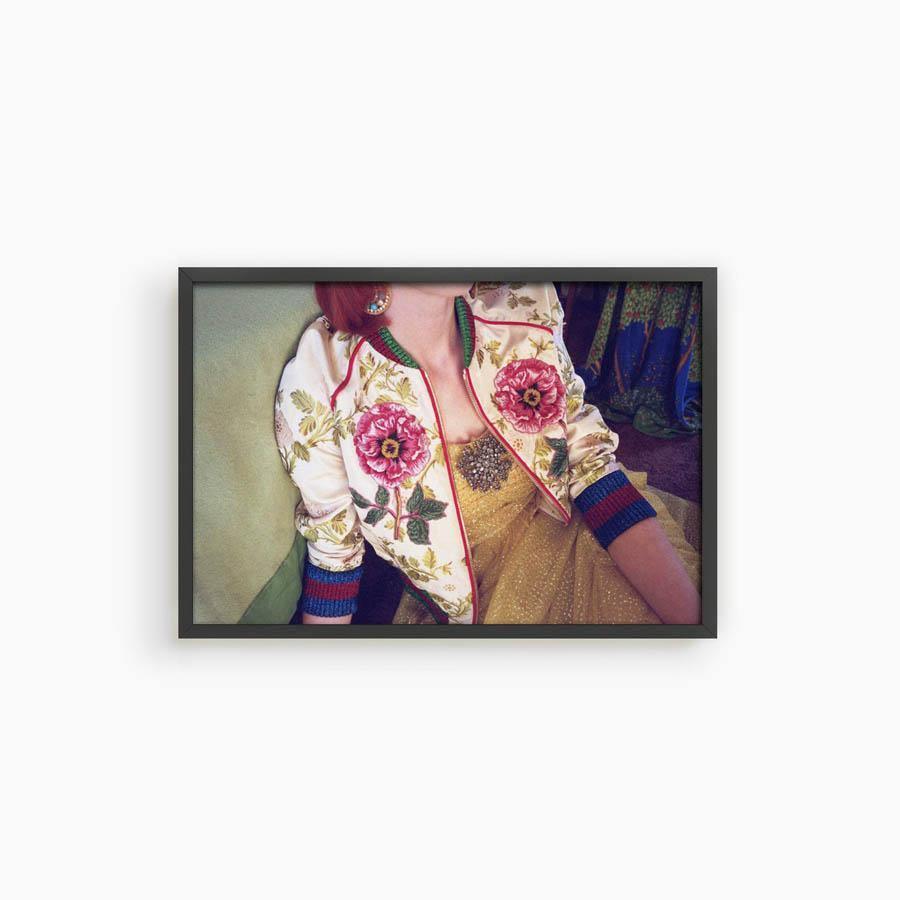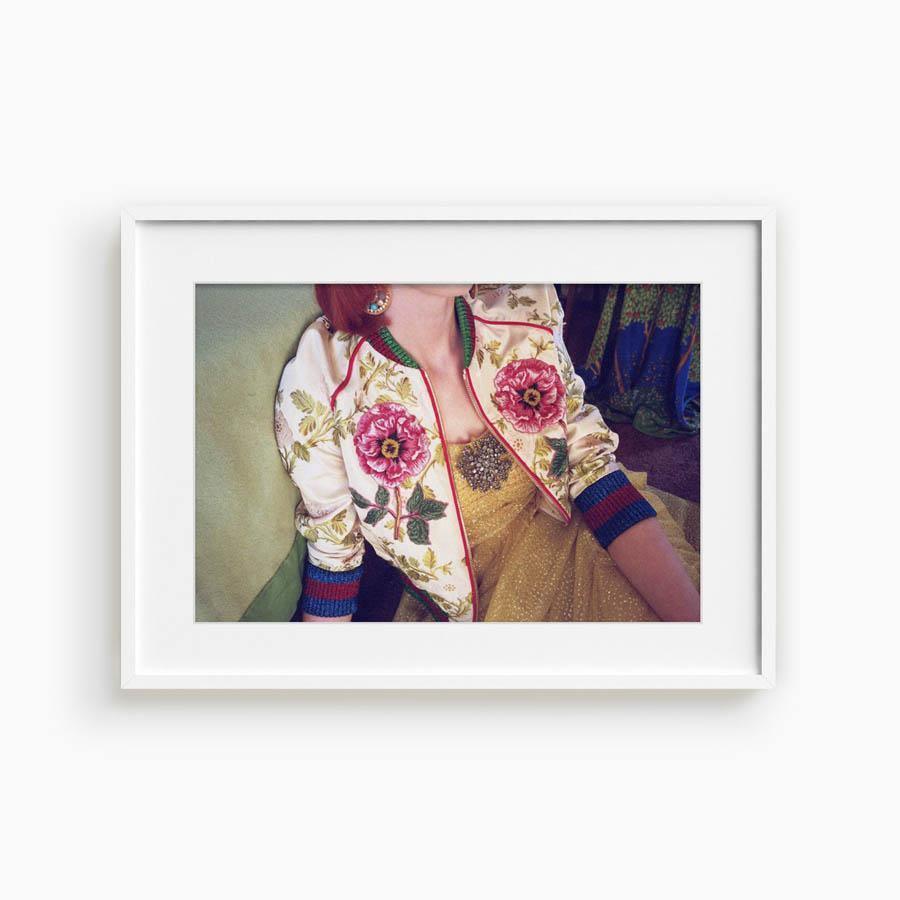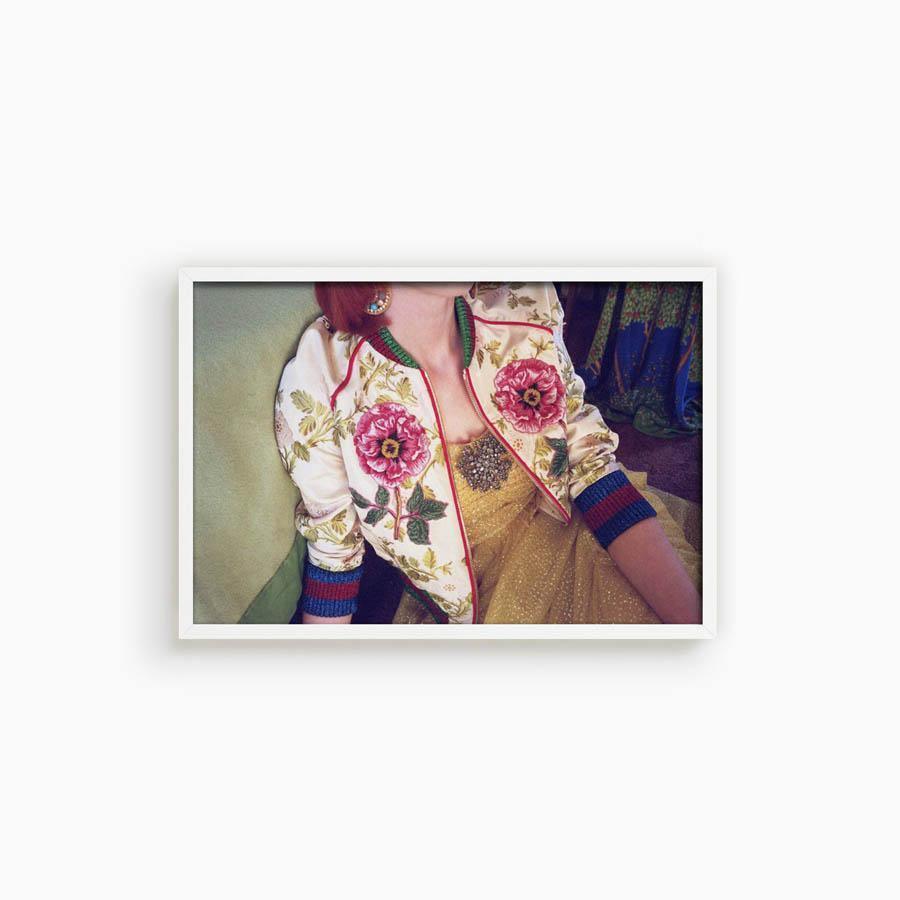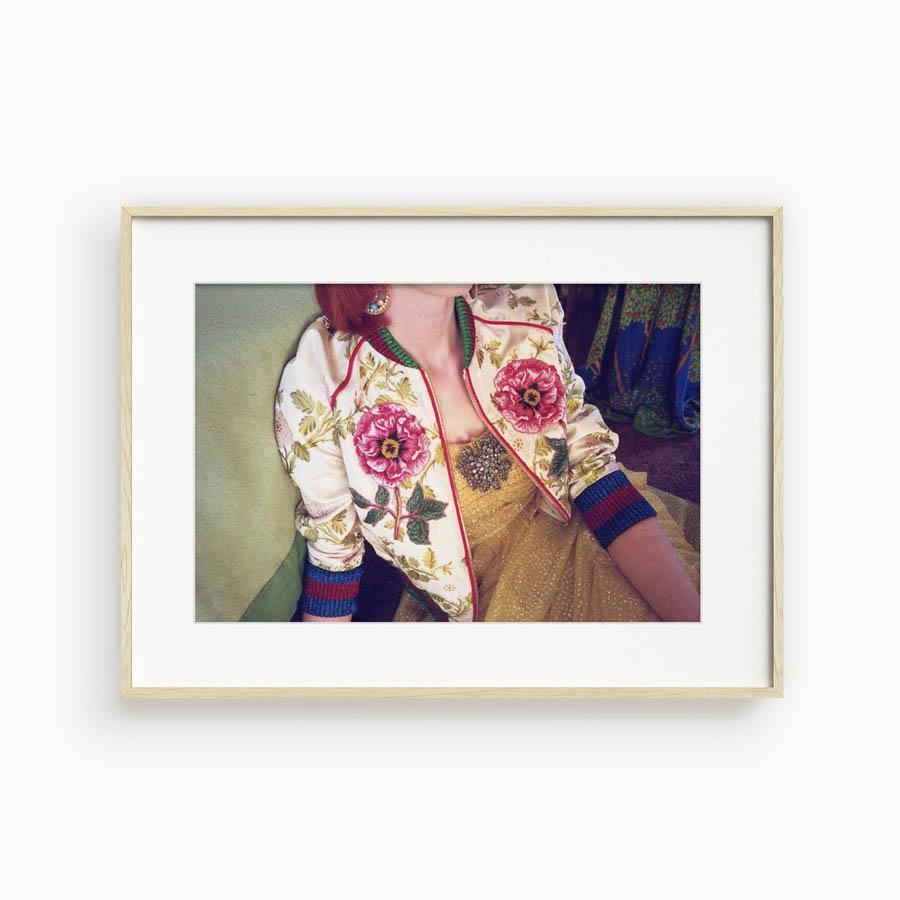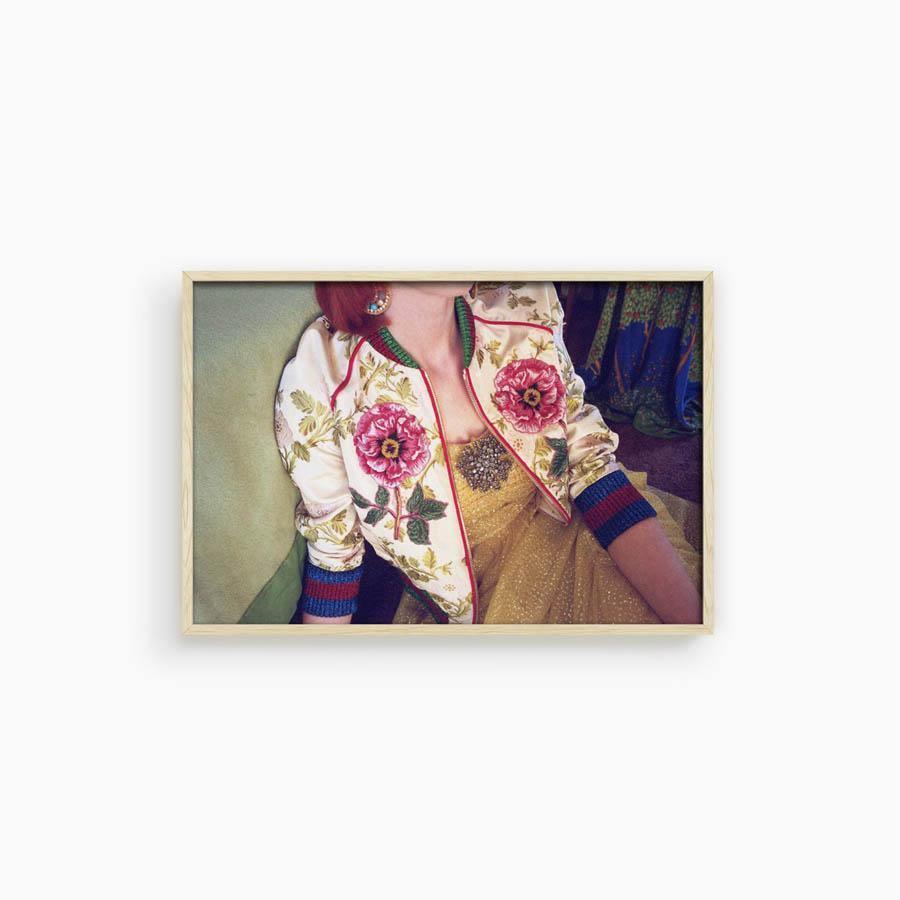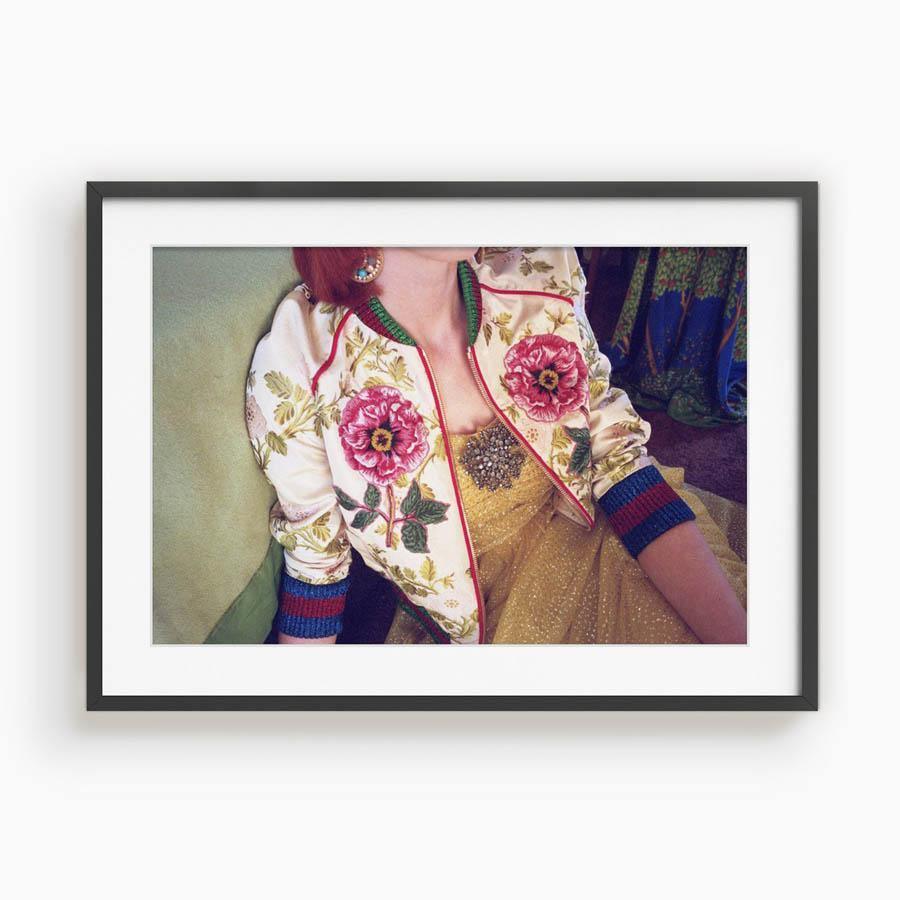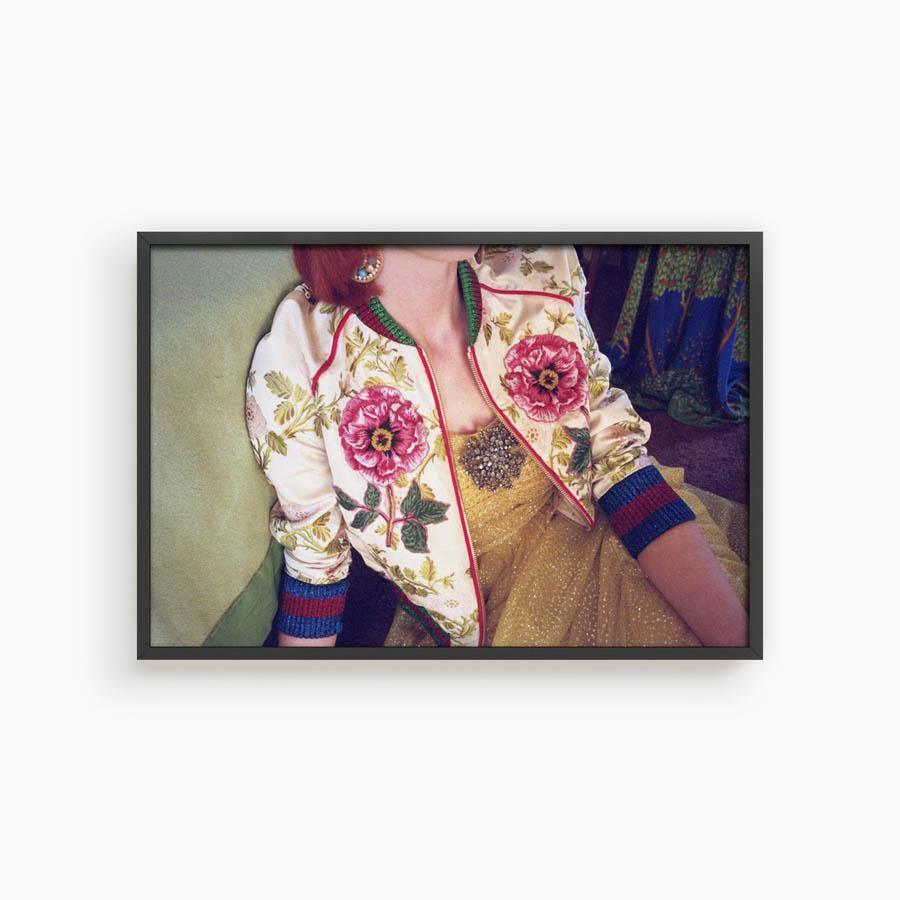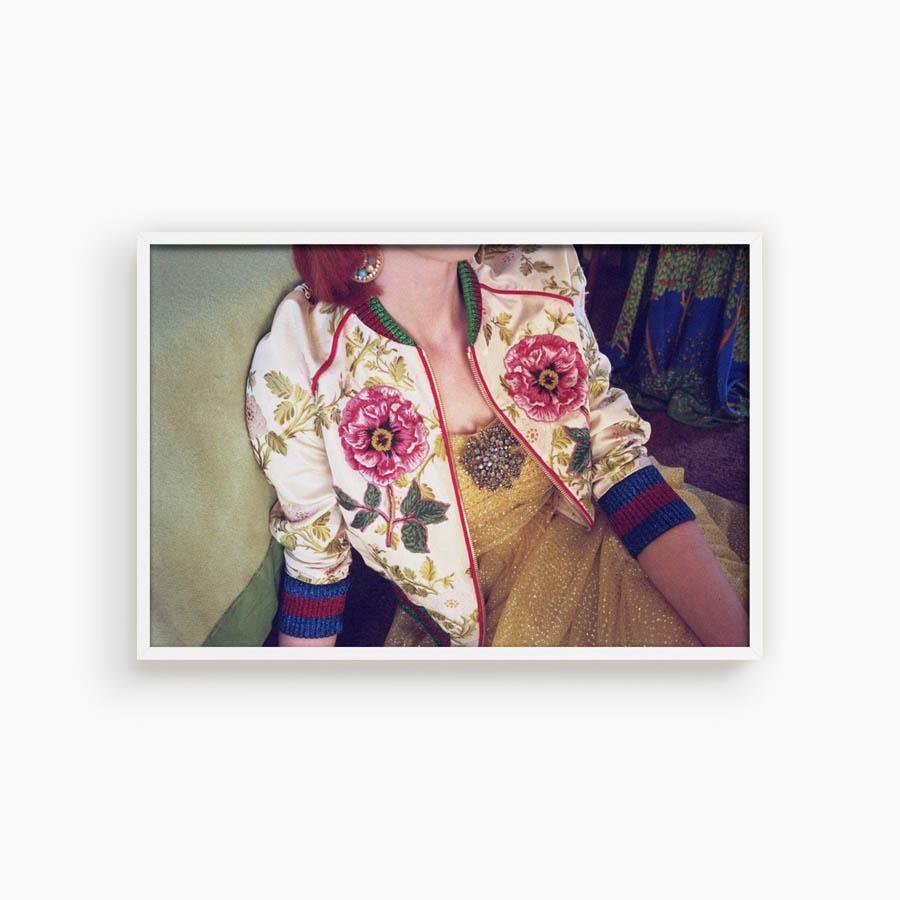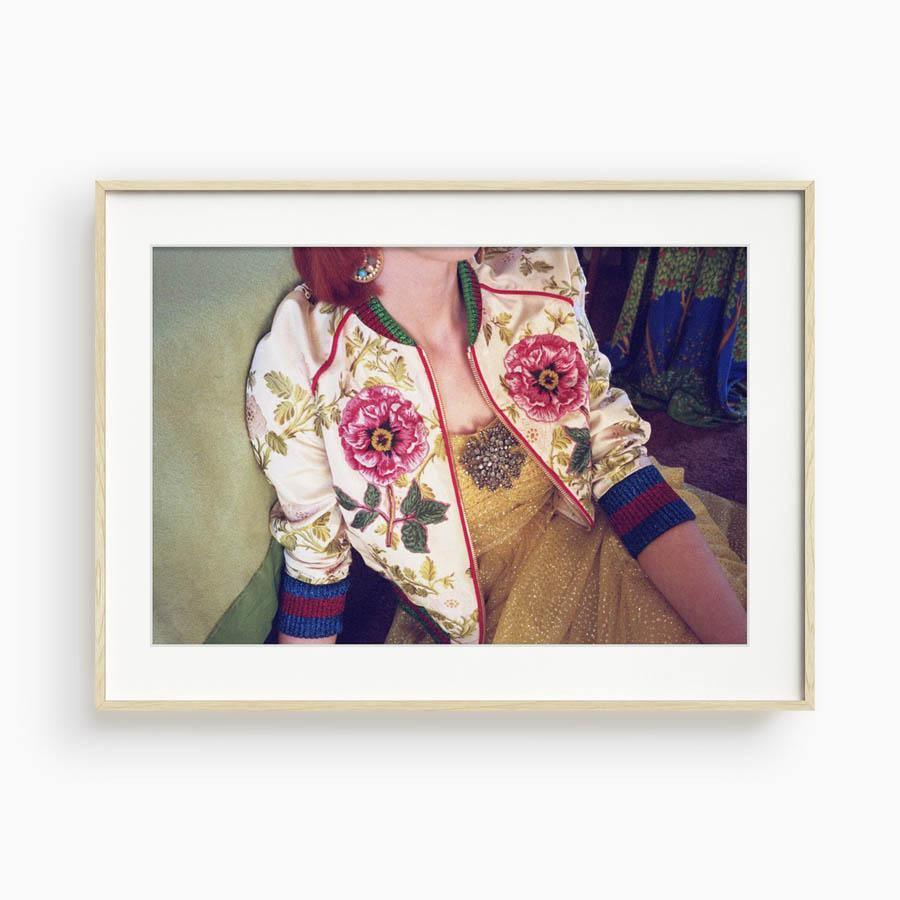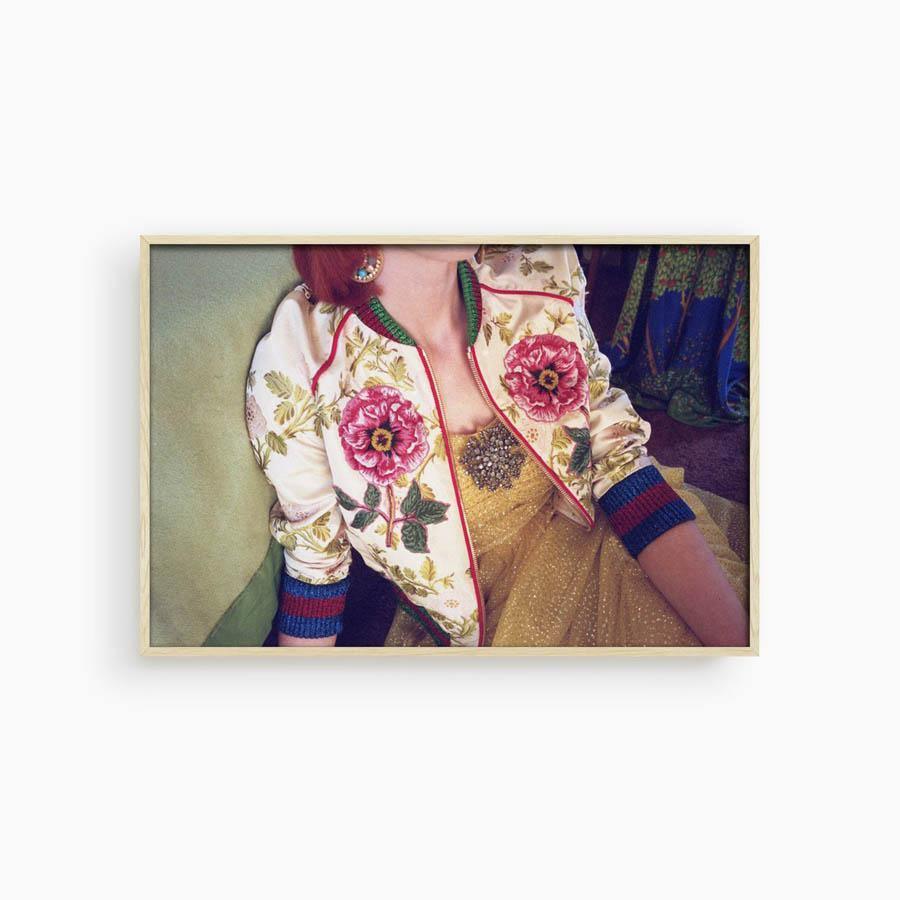 DESCRIPTION
Archival ink on museum-quality cotton rag paper | 2016
Photographer and director, Gia Coppola's most recent body of work, was inspired in part by the saturated cinematography of Robert Altman's film, 3 Women. The 1977 movie's muted Californian landscape served as a visual reference when scouting for the right backdrop to showcase Gucci's 2016 womenswear collection, designed by Alessandro Michele. As Coppola describes, "On location, we found some similarities between the film and the fashion. Altman's storytelling wasn't linear and existed in a grey area between the real and the unreal. The same can be said of Michele's Gucci shows, which blur the lines between male and female, contemporary and vintage. Both of these creatures hark into our memories to make us realize how we feel in the moment."
FRAMED MEASUREMENTS
16"x24"
Matted: 23.25 x 31.25 x 1.25 inches
Full Bleed: 17.25 x 25.25 x 1.25 inches
20"x30":
Matted: 27.25 x 37.25 x 1.25 inches
Full Bleed: 21.25 x 31.25 x 1.25 inches
30"x45"
Matted: 38 x 53 x 2 inches
Full Bleed: 32 x 47 x 2 inches
AUTHENTICATION
The work comes with a Certification of Authenticity signed and numbered by the Co-Founder of Tappan
SHIPPING
Unframed works ship in 5 - 7 business days.
Framed works ship in 7 - 10 business days.
"She's going to be the next

Coppola

force to be reckoned with," Zac Posen insists. "They just genetically, aesthetically, have something—they're able to capture magic."
Studio Visit
Q. When do you make your best work?
A. When I'm given a challenge that forces me to work outside my comfort zone...
Explore
Song of Style's Tappan collection features Gia Coppola's Chateau Marmont.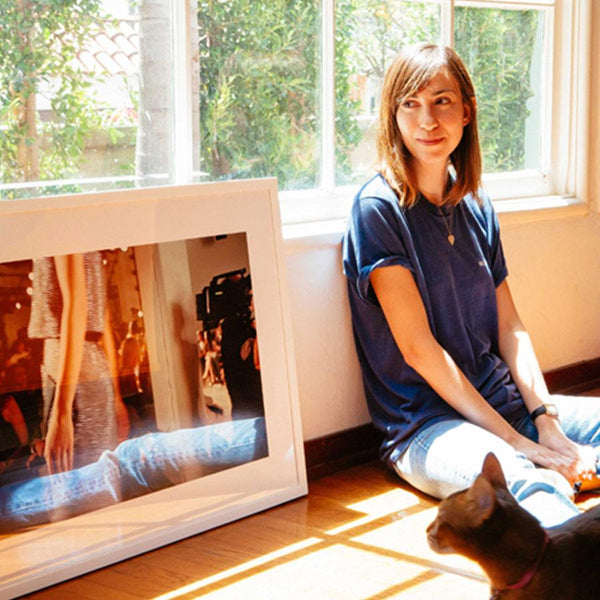 About the Artist
Gia Coppola
Featured at the Venice & Cannes Film Festivals, photographer and film director Gia (Palo Alto, Mainstream), brings her cinematic eye & effortless style to her narrative photographs. Gia's work has been featured in Architectural Digest, Elle Decor, Juxtapoz, Vogue, Vice, Coveteur, Town and Country, NY Mag, and in Gucci collabs.
In the Studio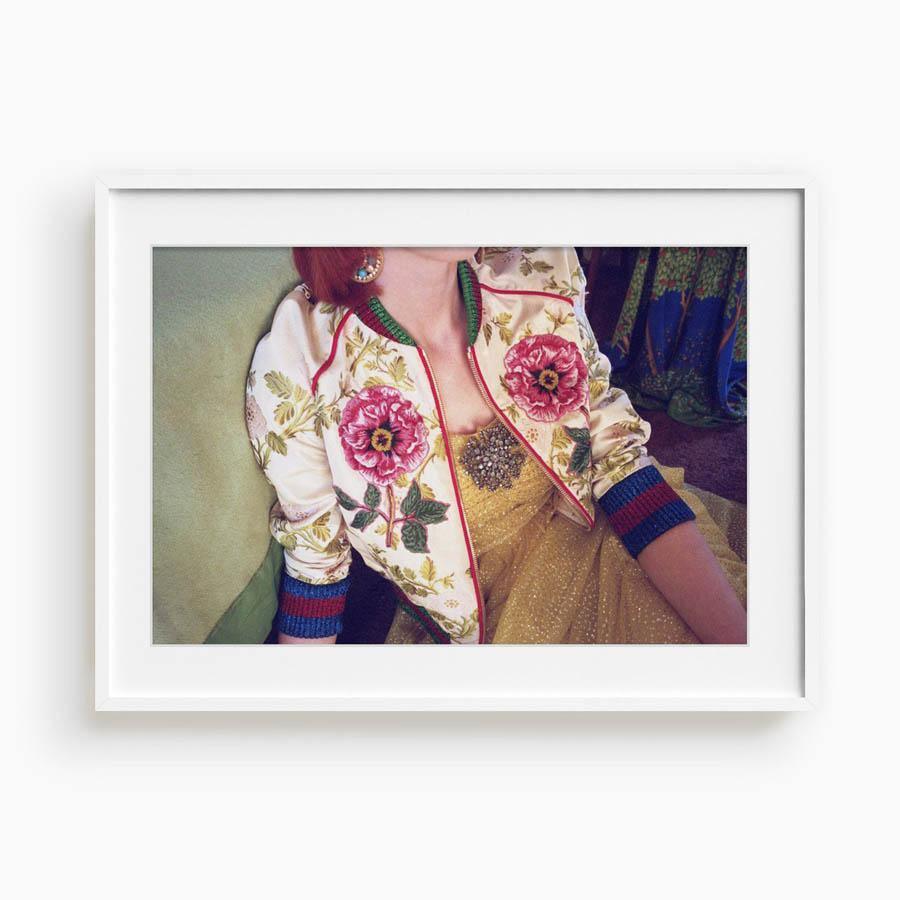 Choose options