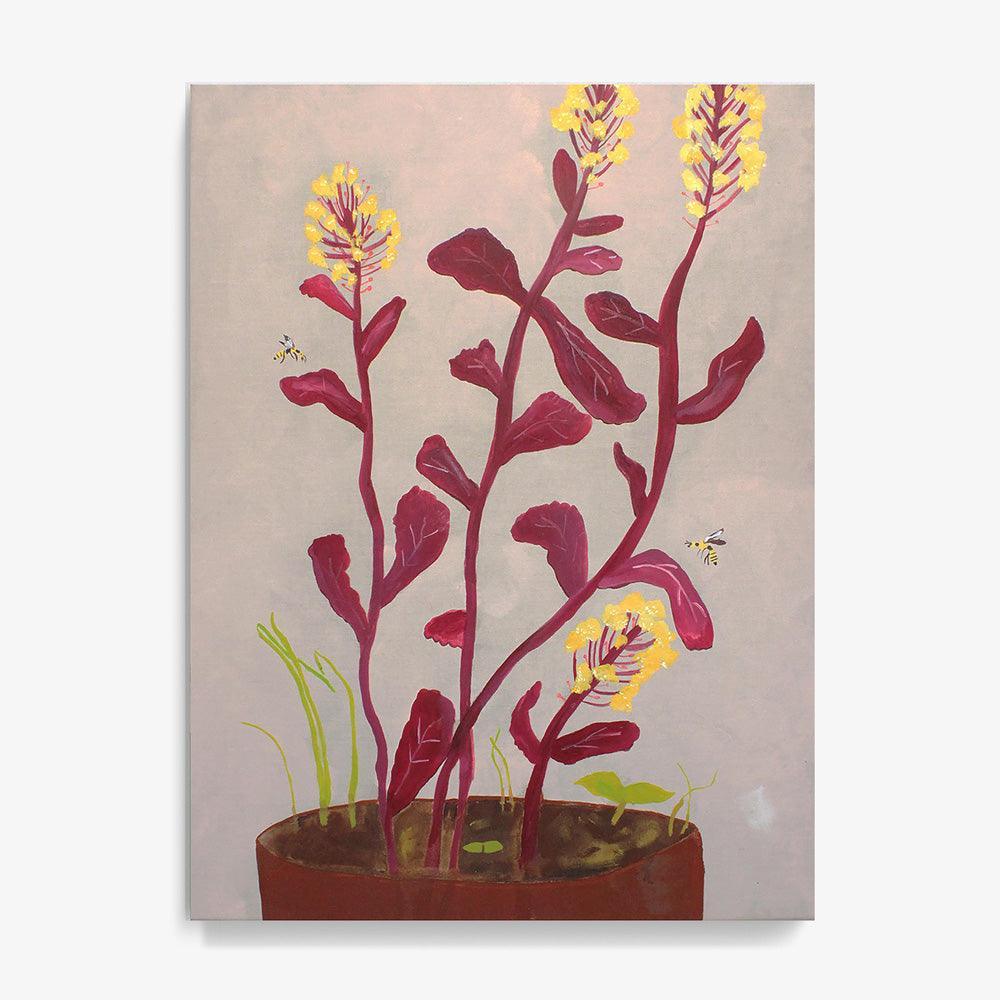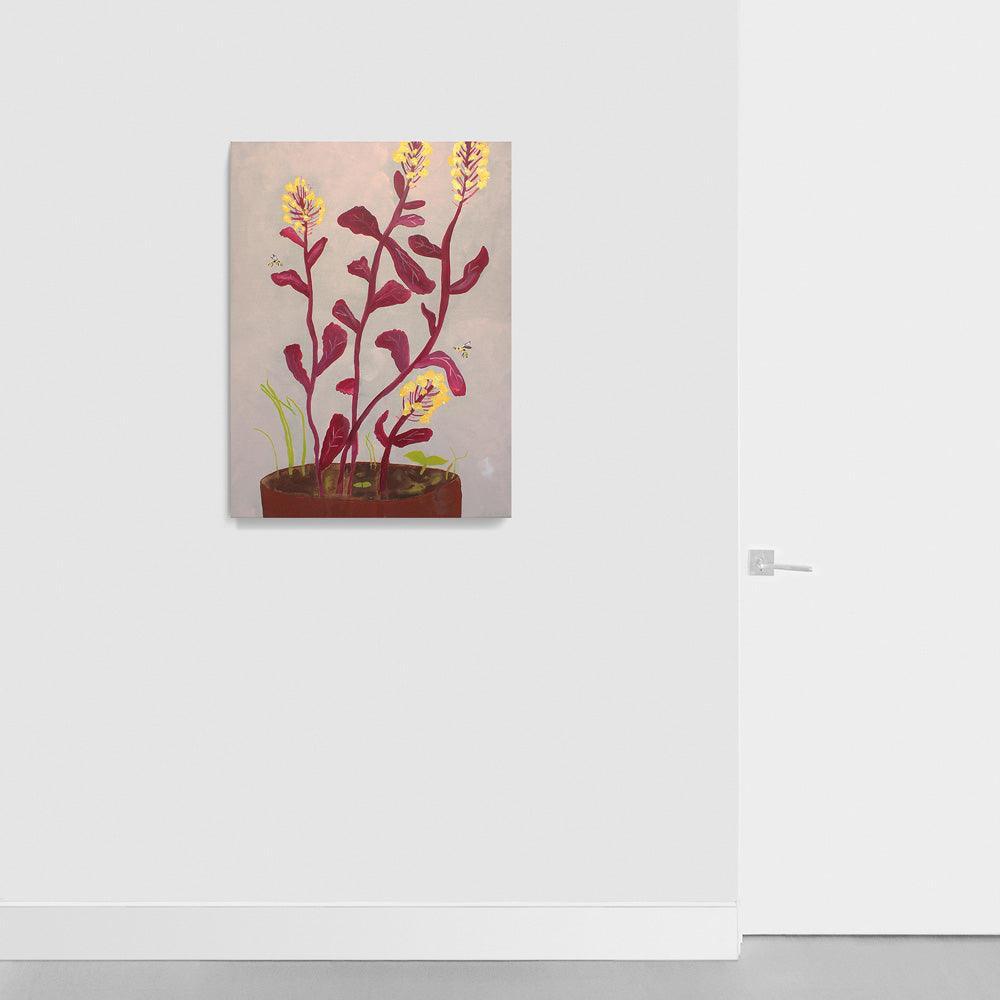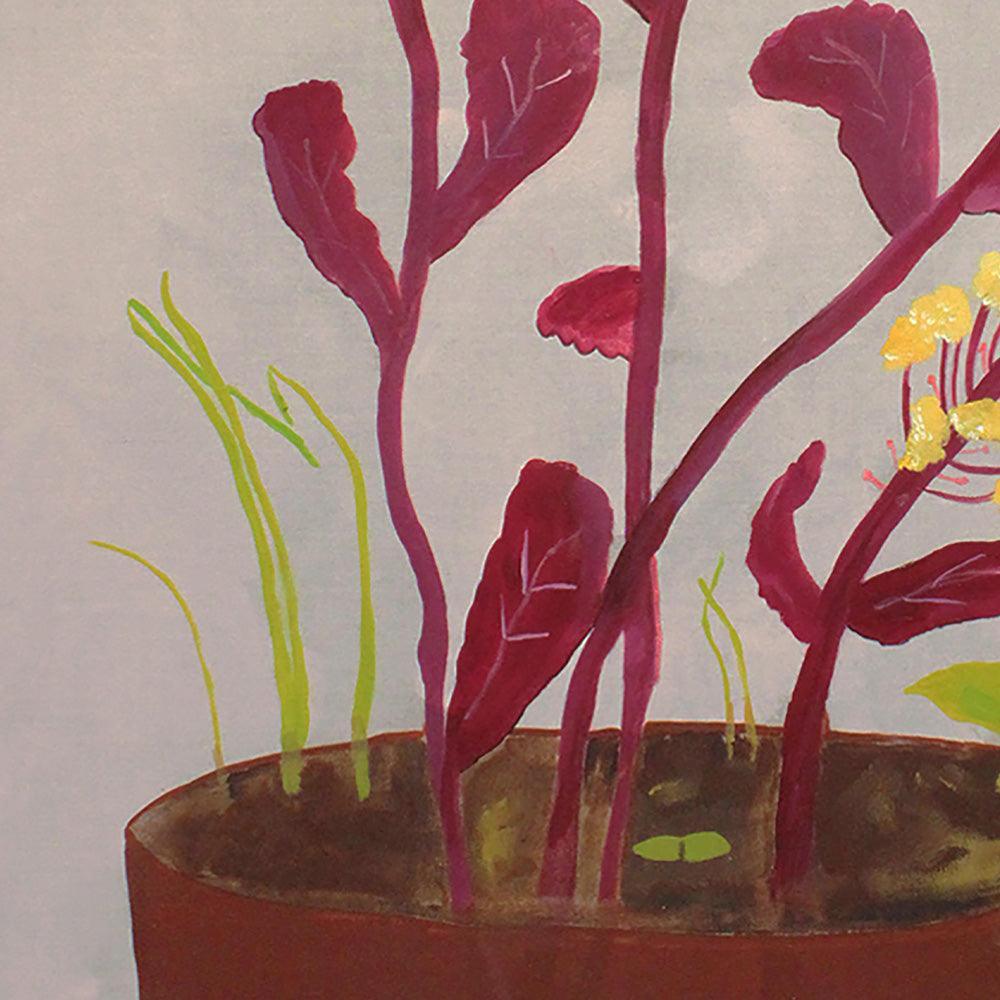 DESCRIPTION
Oil on linen canvas on pine frame | 2021
The artist began this series in Spring 2020 in Alsace, where she was born thirty years earlier. As Johanna Tagada Hoffbeck has experienced working in her family's organic gardens and a biodynamic farm in the village, the paintings draw upon certain personal horticultural scenes.
DIMENSIONS
31.5 x 23.5 inches
AUTHENTICATION
Signed by artist.
The work comes with a Certification of Authenticity signed and numbered by the Co-Founder of Tappan
Size: 31.5 x 23.5 inches
Custom Framing Included
"Contemporary cultures are often extremely fast and ever-changing. My practice engages with slower tasks which demand commitment and help us to focus our attention. In my paintings, I depict activities such as growing plants and preparing and sharing tea, which also are parts of my daily life."
-Johanna Tagada Hoffbeck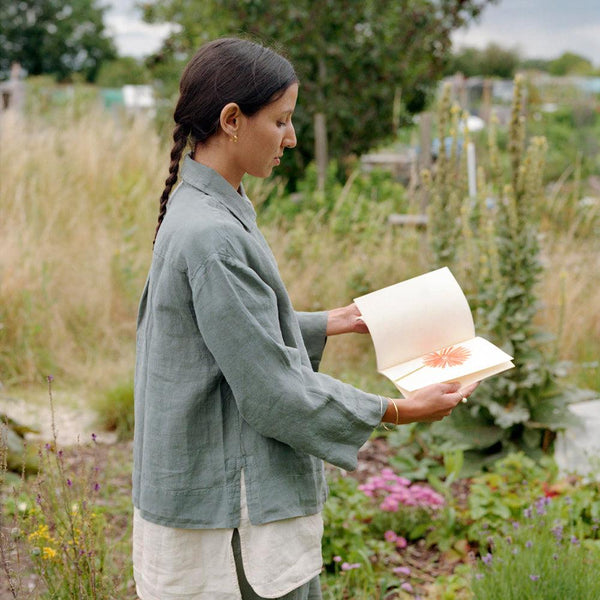 About the Artist
Johanna Tagada Hoffbeck
Multi-disciplinary artist Johanna Tagada Hoffbeck's practice includes painting, mixed media, photographic prints, and sculpture. Tagada Hoffbeck shows extensively in Japan and Europe. Select public and private collections include Design Museum (Gent, BE), Booklet Art Library (Tokyo, JP), and Los Angeles Contemporary Archives (Los Angeles, US).
In the Studio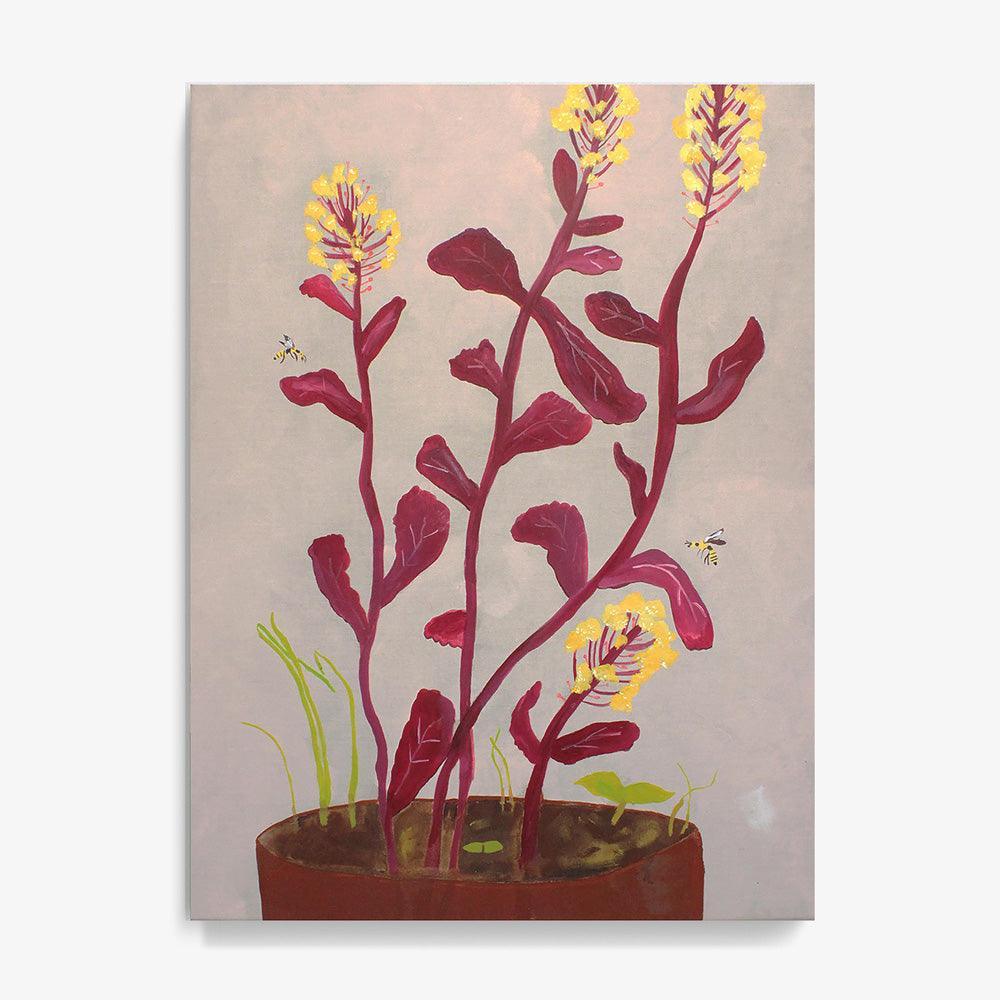 This Spring Moment
$ 4,800
Choose options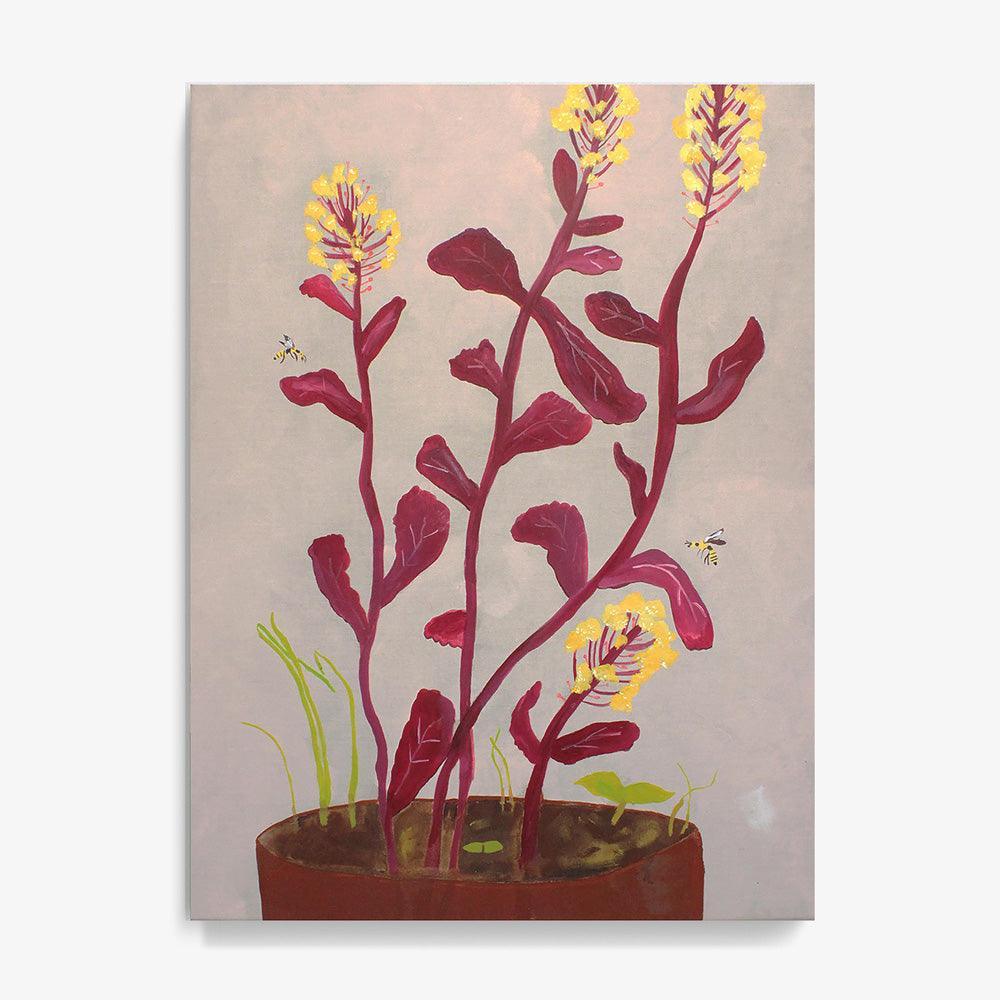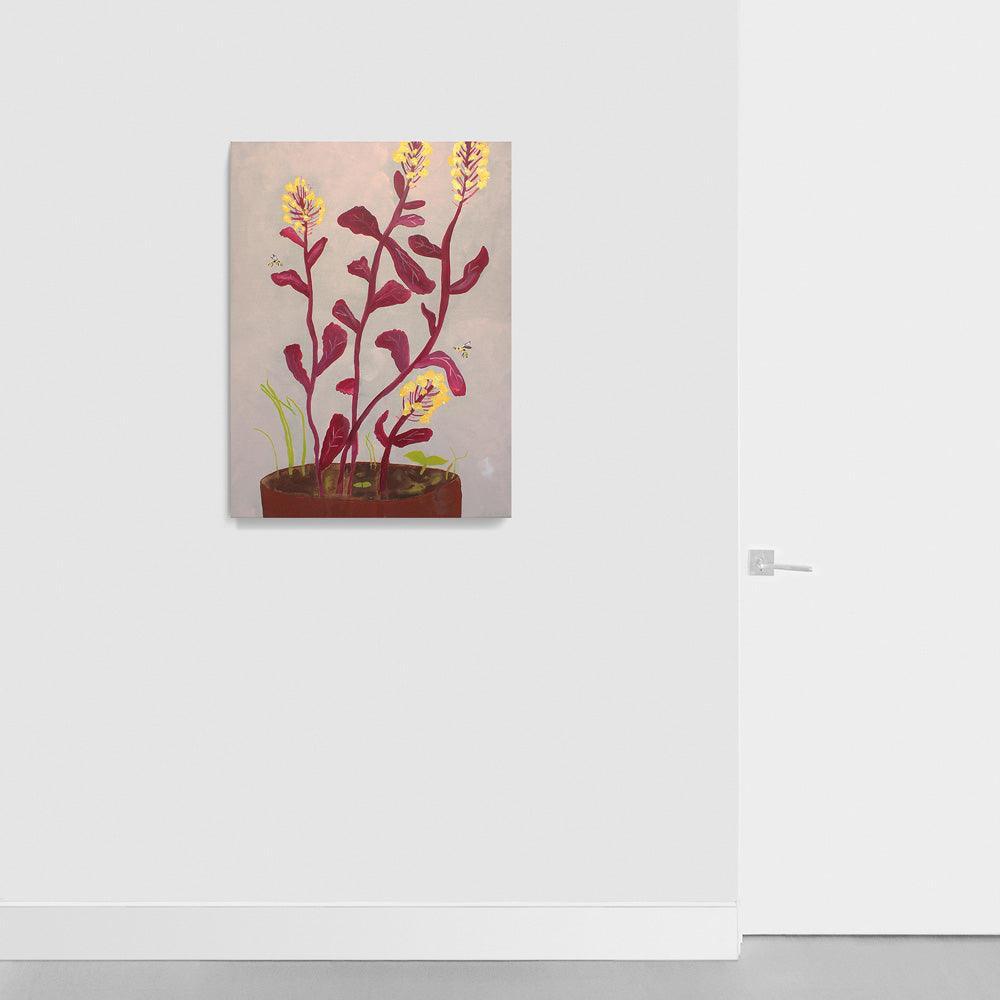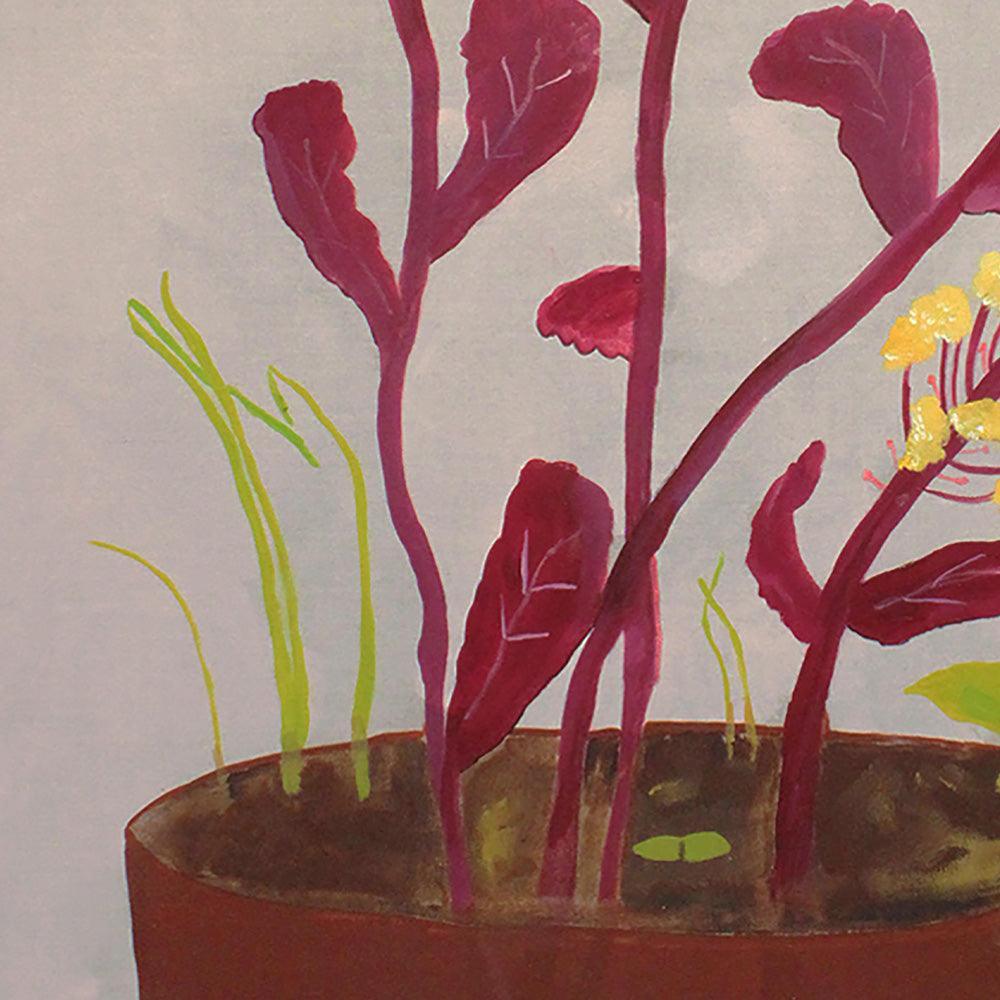 Size: 31.5 x 23.5 inches
Custom Framing Included
View details