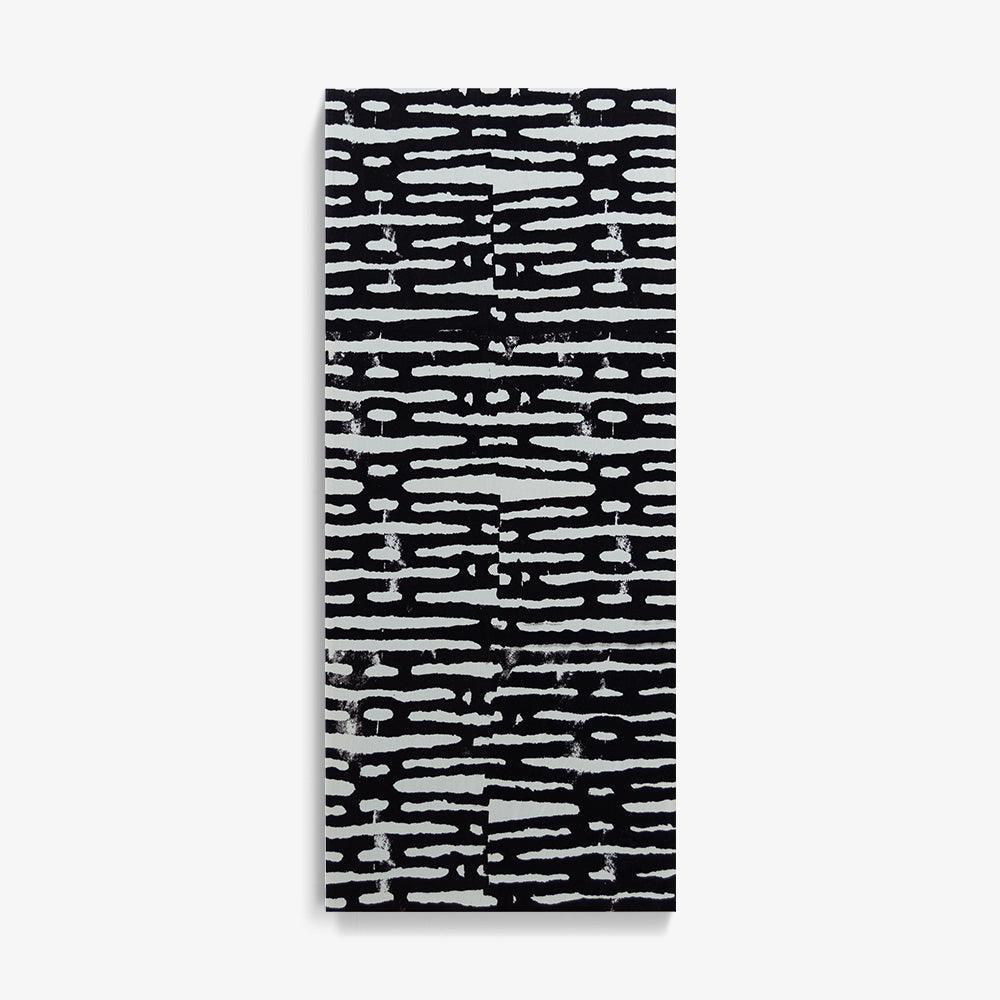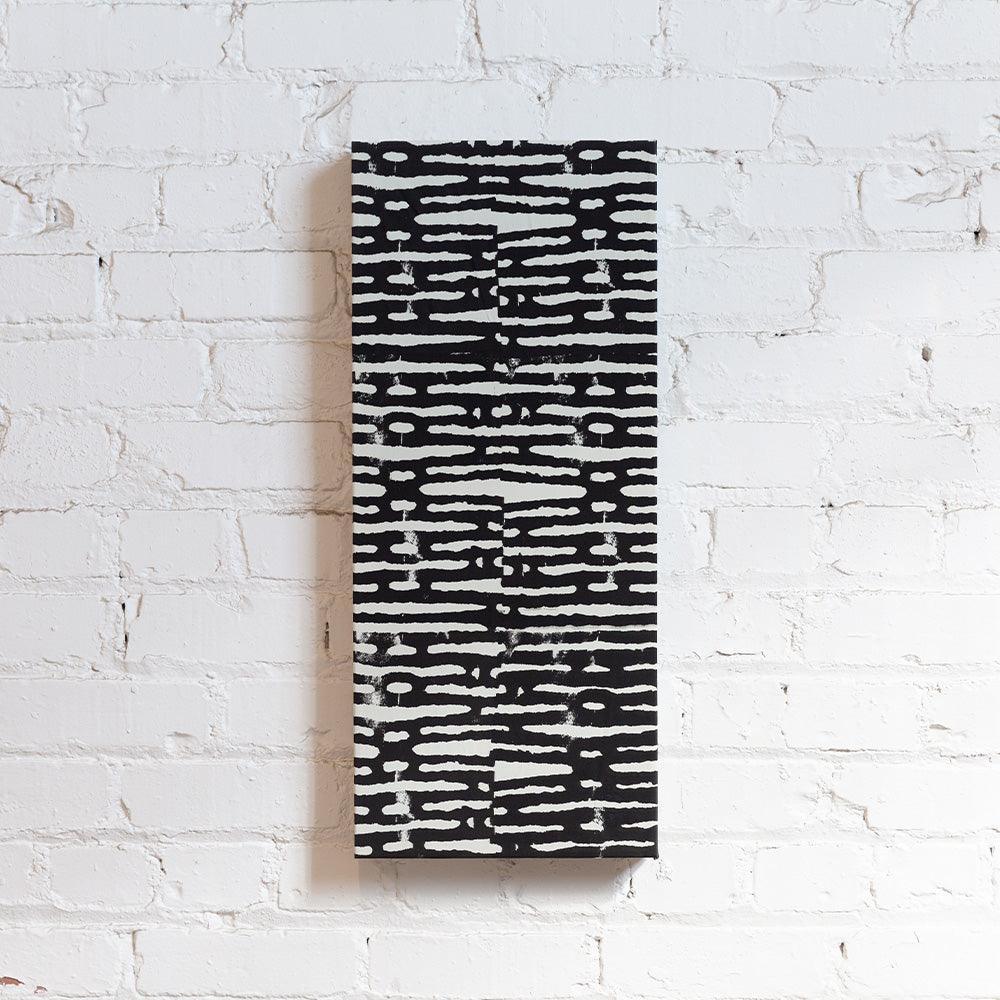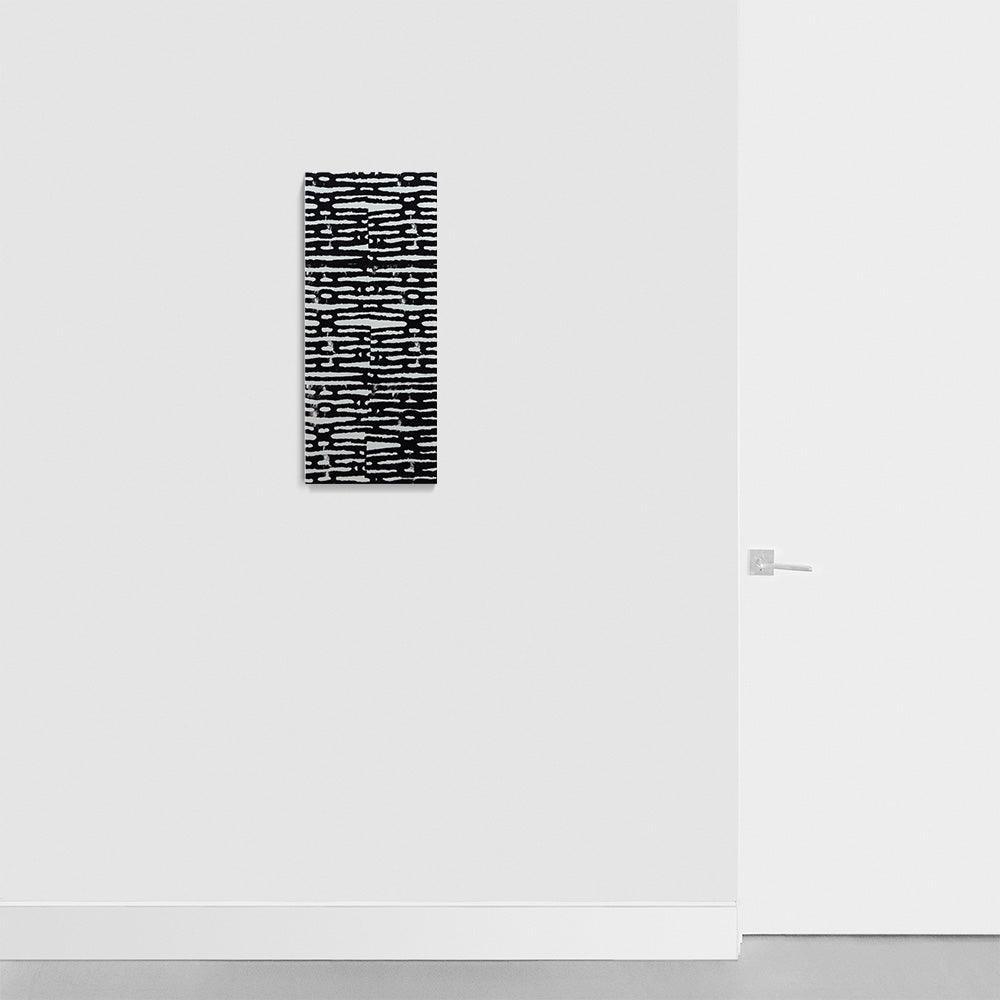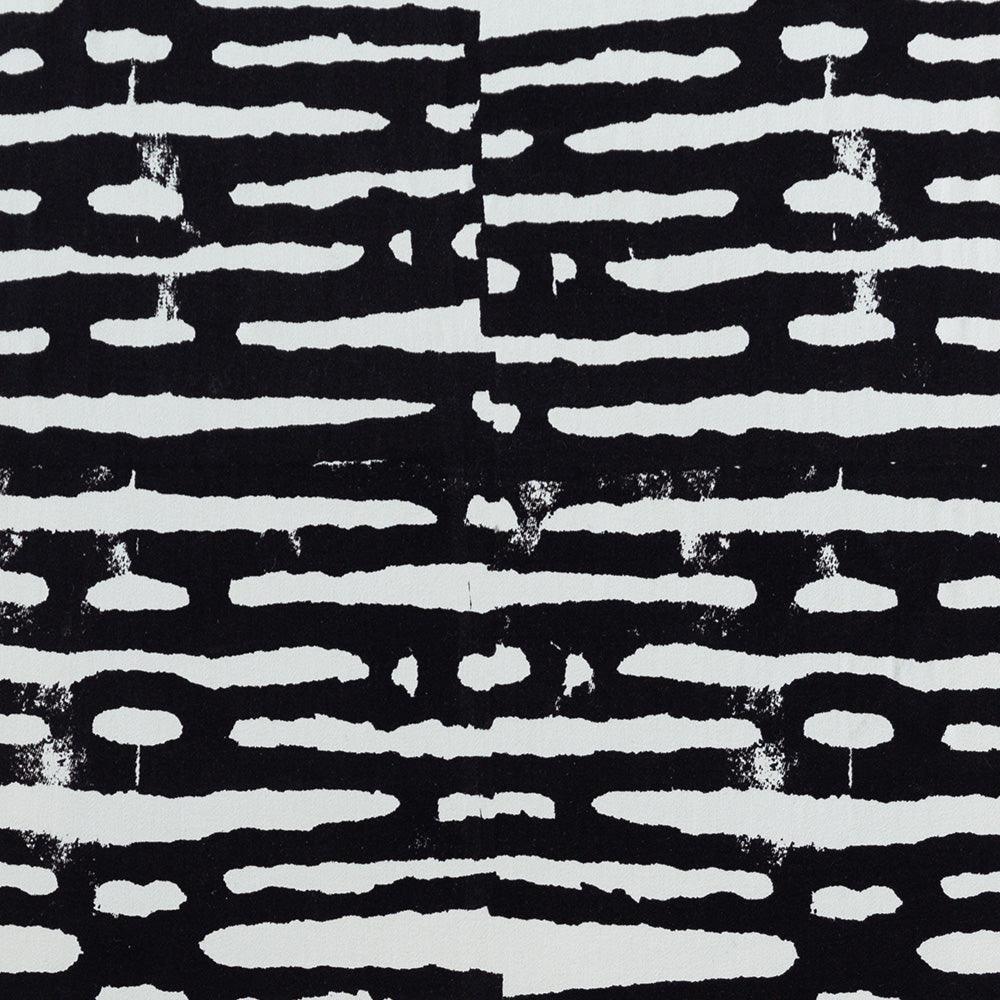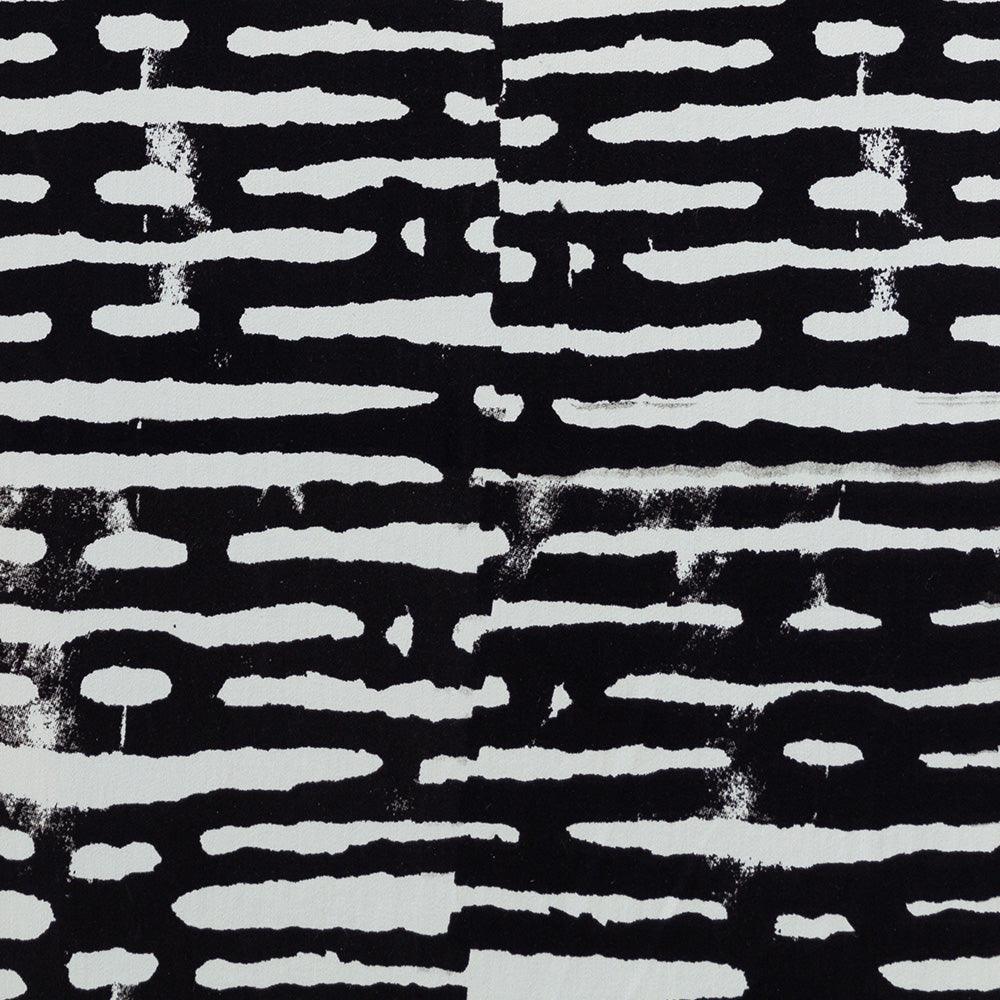 Migrating serigraph on bed linen
Infinite Coincidence is a series of printed works by Mike McMullen, created in his Los Angeles studio over the past year.

With this series, McMullen asserts that his practice has become "more like painting than printmaking". His use of an image as a mark or brushstroke is evident in the repetitive forms cascading down or across pieces of paper and fabric. The compositions are reminiscent of strips of film and carry with them a feeling of movement or motion, an essential part of McMullen's background in video and proof of his painterly approach to printmaking.
"There's sort of a movement practice that I'm going through when I'm doing this stuff. It's not still. It's not as planned as printmaking normally is, and with that, there's a freedom to it," the artist says.

McMullen's obsession with found imagery is a benchmark of his printed work. He stows away clippings, photos, and other printed ephemera, saving them for months or years until he feels they are finally "his". Recontextualizing this imagery, through a variety of printmaking processes, provides him with a new perspective and understanding of it.
"Printing the same image over and over allows me to look at it in a different way each time. I'm not judging just the singular image anymore. I'm creating something new out of it."

McMullen believes the value of an image isn't determined by its quality, clarity, or fidelity but by where it is placed and when.

Right place, right time.
Artwork Information

Year
2023

Materials
Migrating serigraph on bed linen

Authentication


The work comes with a Certification of Authenticity signed by the Co-Founder of Tappan
Dimensions

26 x 11 inches
"My practice is more akin to automatic writing or gestural drawing than it is a planned production, less concerned with outcomes than honesty."
-Mike McMullen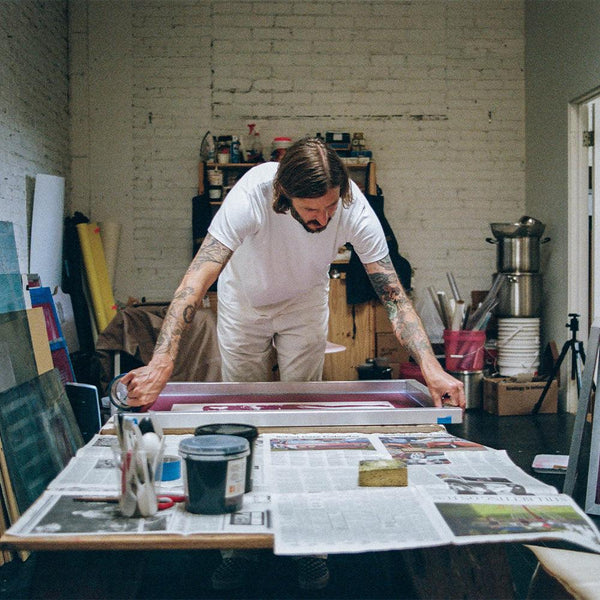 About the Artist
Mike McMullen
Mike McMullen creates work as an Artist, Art Director and Designer in Los Angeles, where he lives with his wife and partner Cheryl Humphreys and their son Cyan. Experienced in printmaking, McMullen also elevates the role of play in his work, encouraging him to expand his practice into other mediums.
In the Studio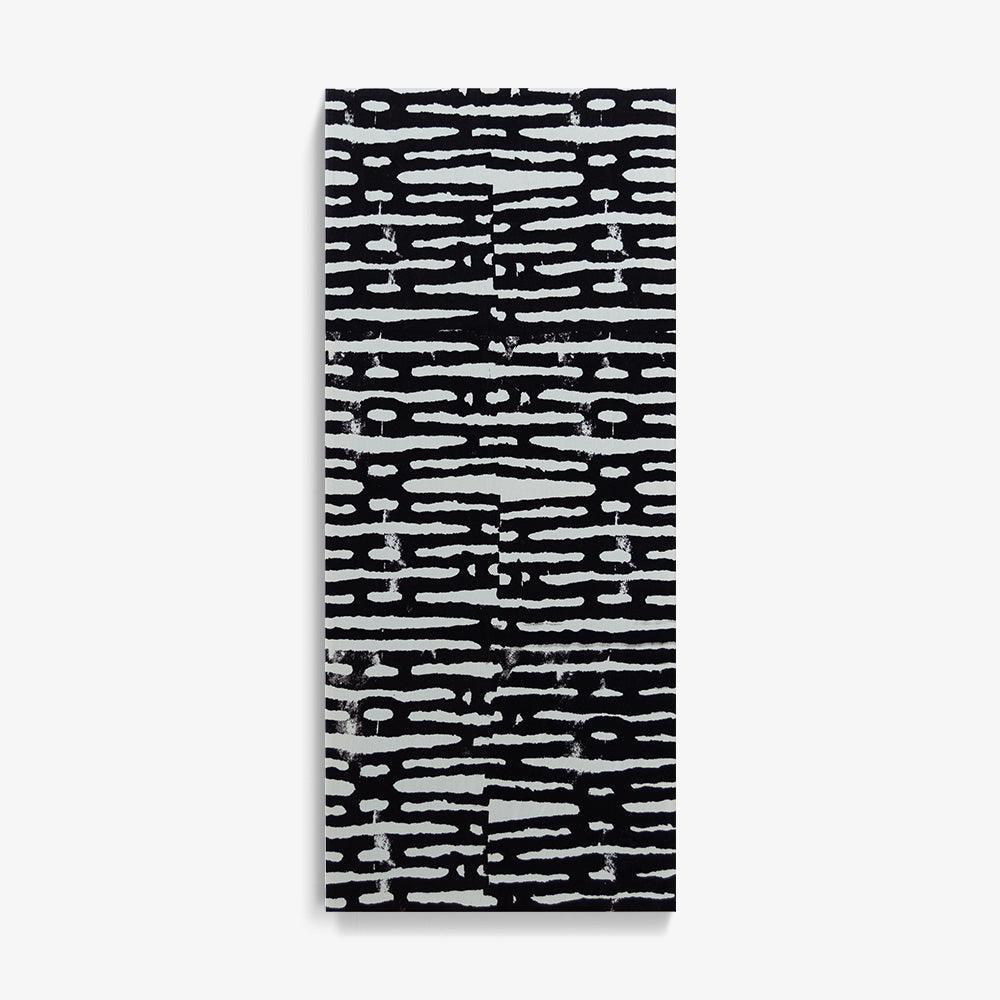 Choose options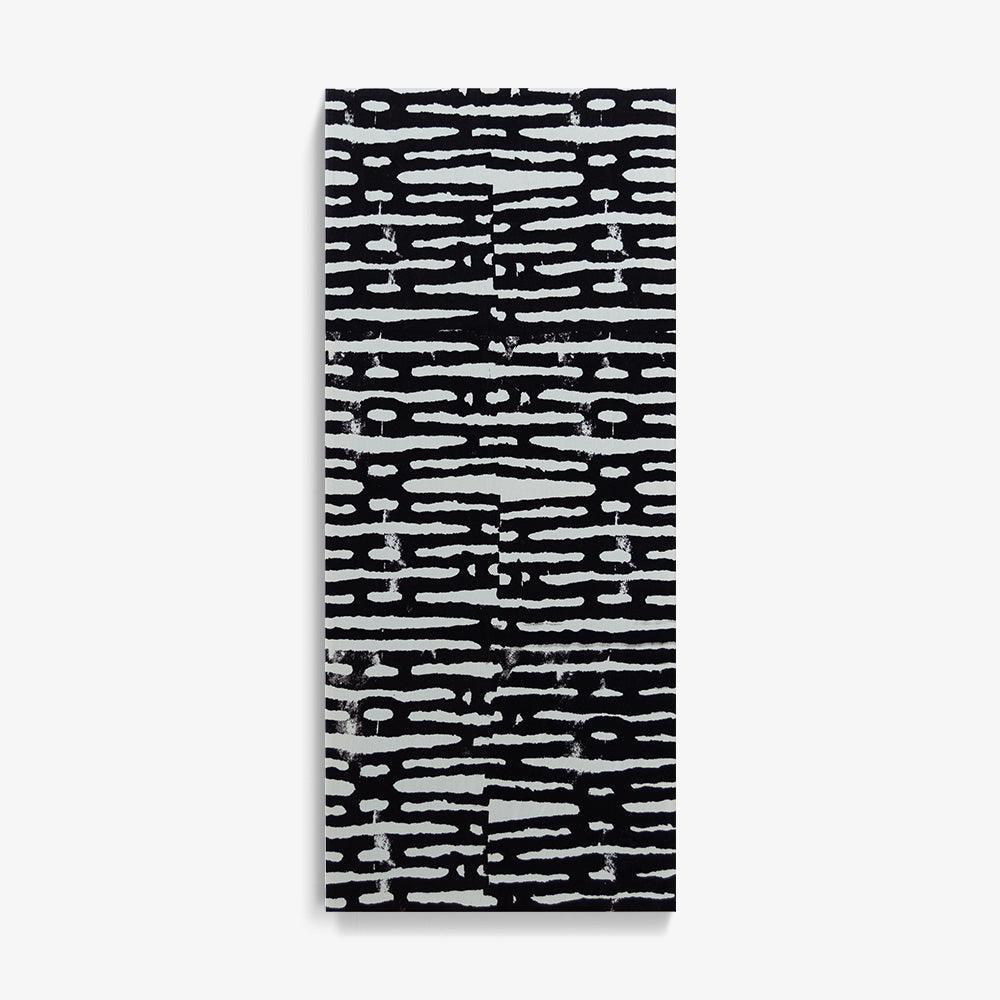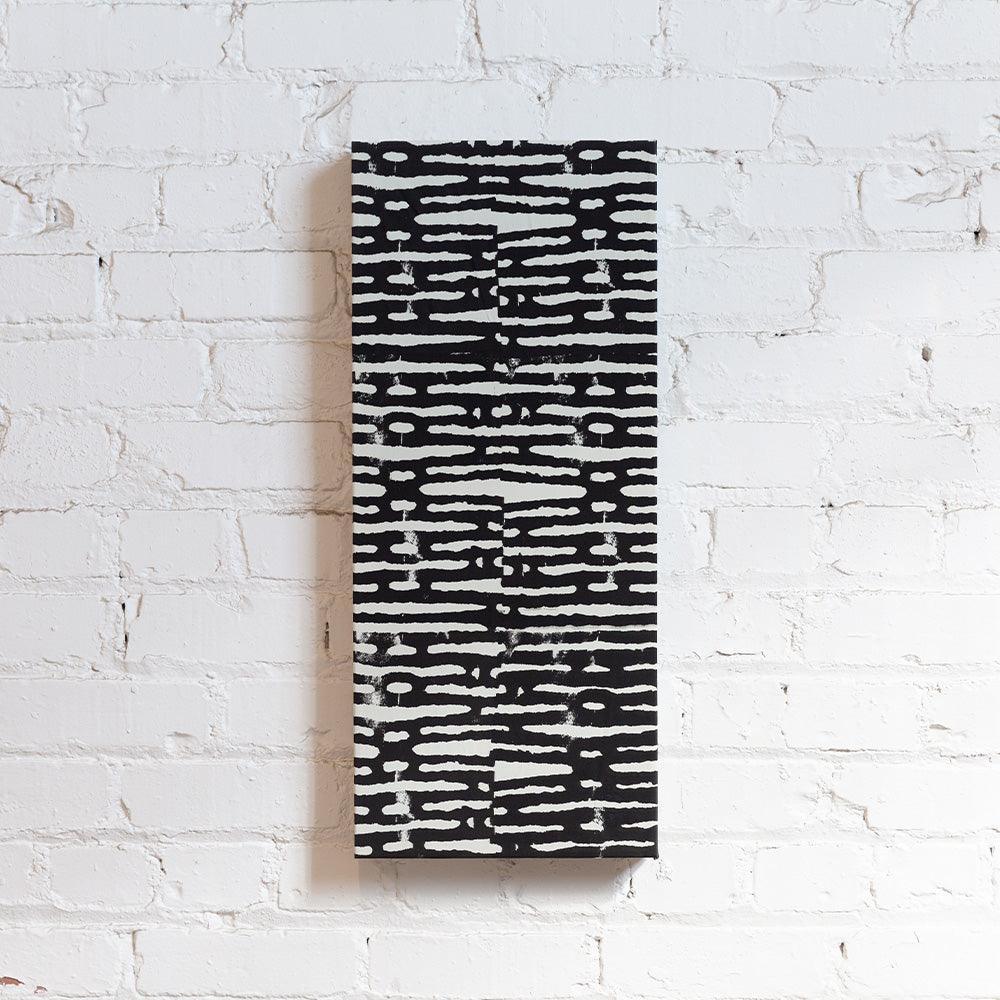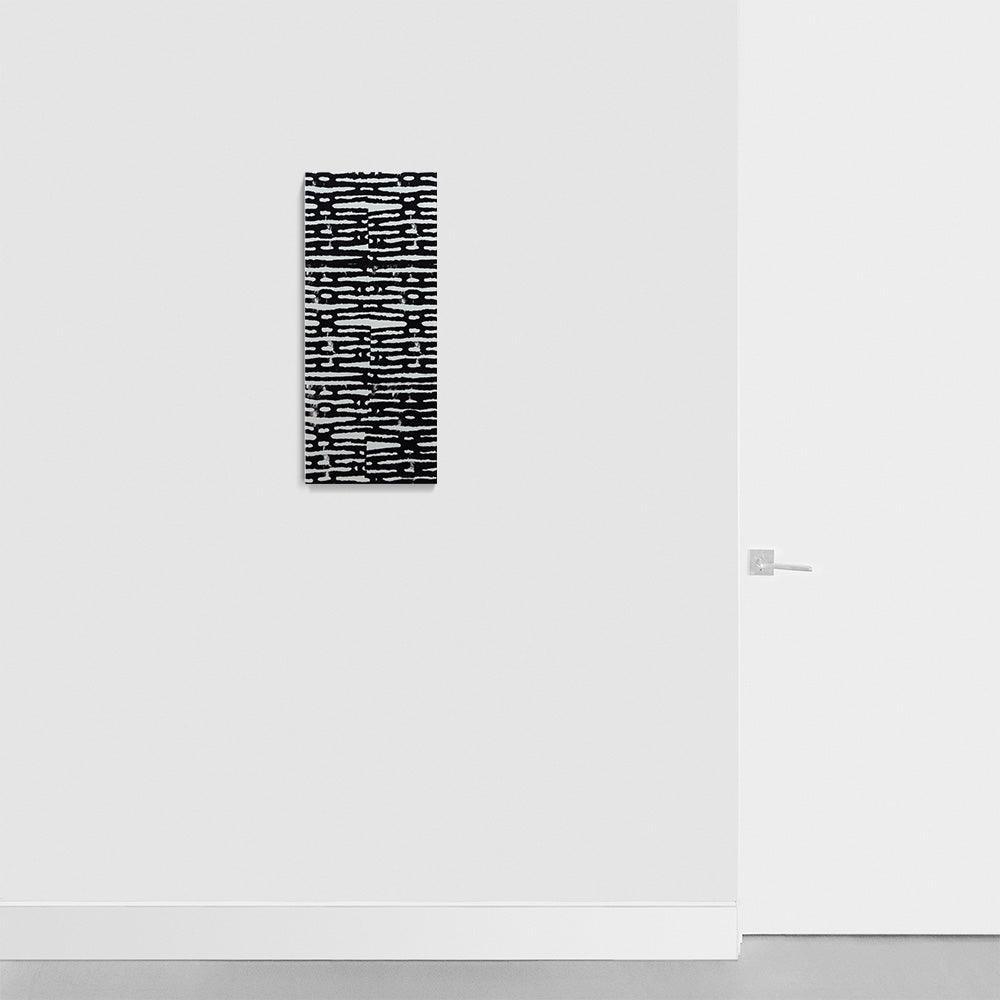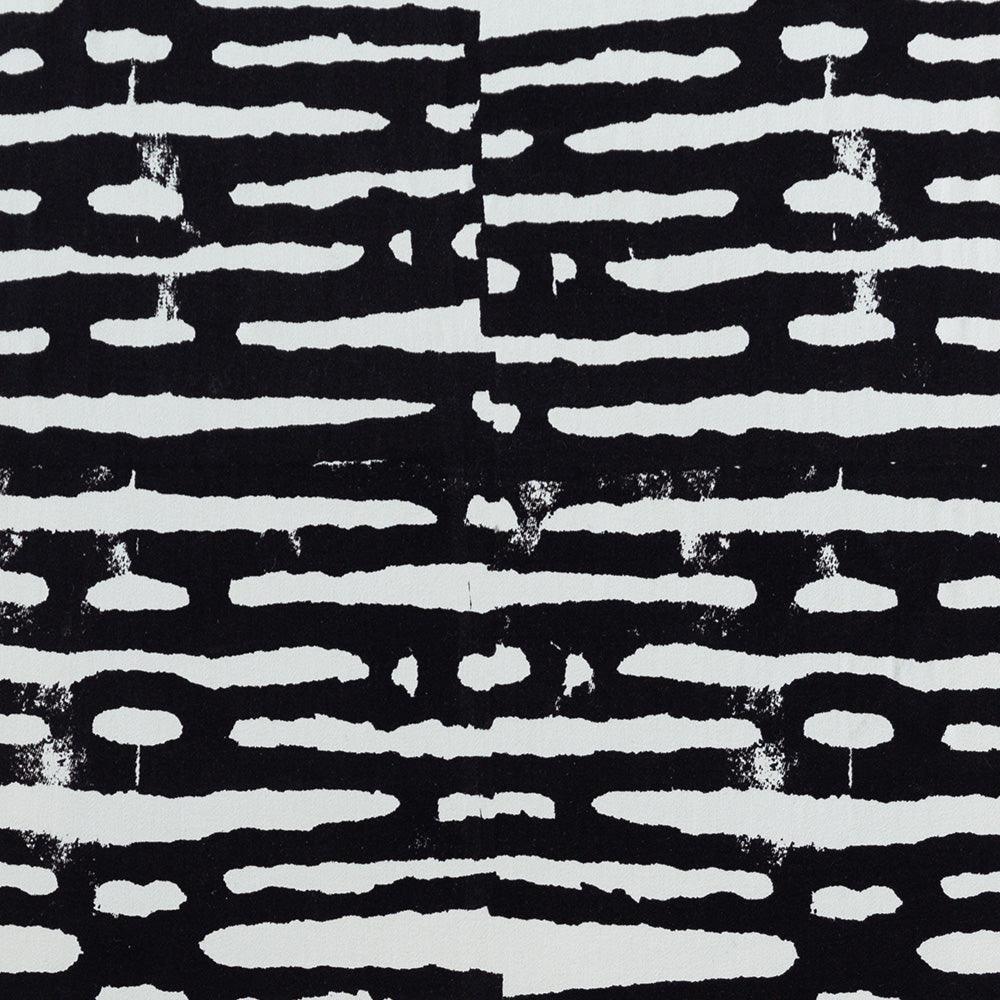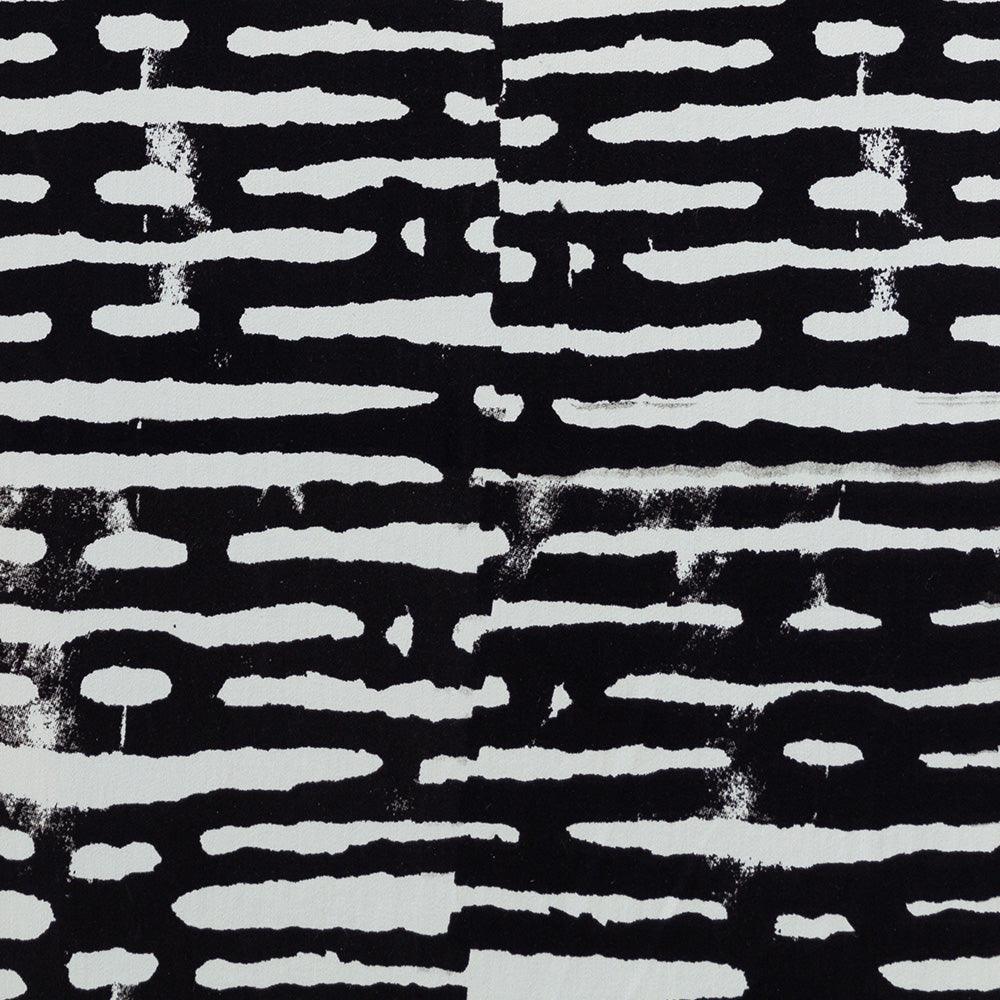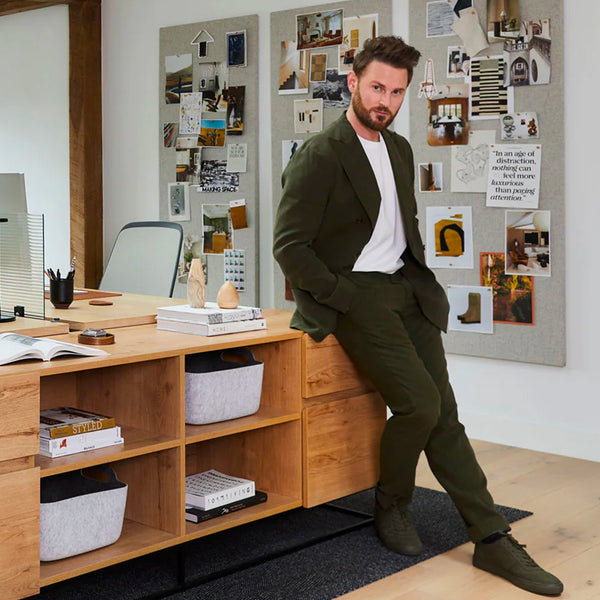 BOBBY BERK ON MIKE MCMULLEN
"This print has a real simplicity and quietness to it, and that's what I love about it. It doesn't shout, it whispers. And sometimes, you want your art to have a really subtle and understated feel."
Artwork: Snare