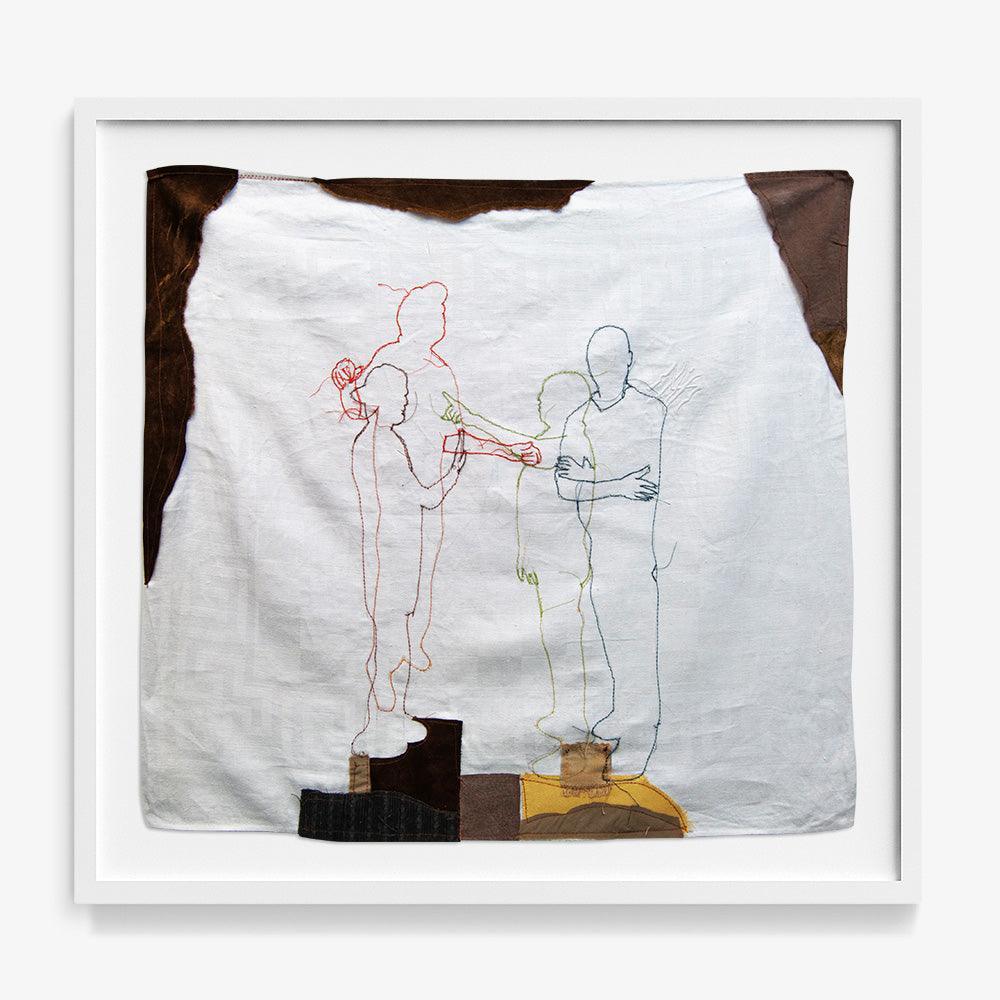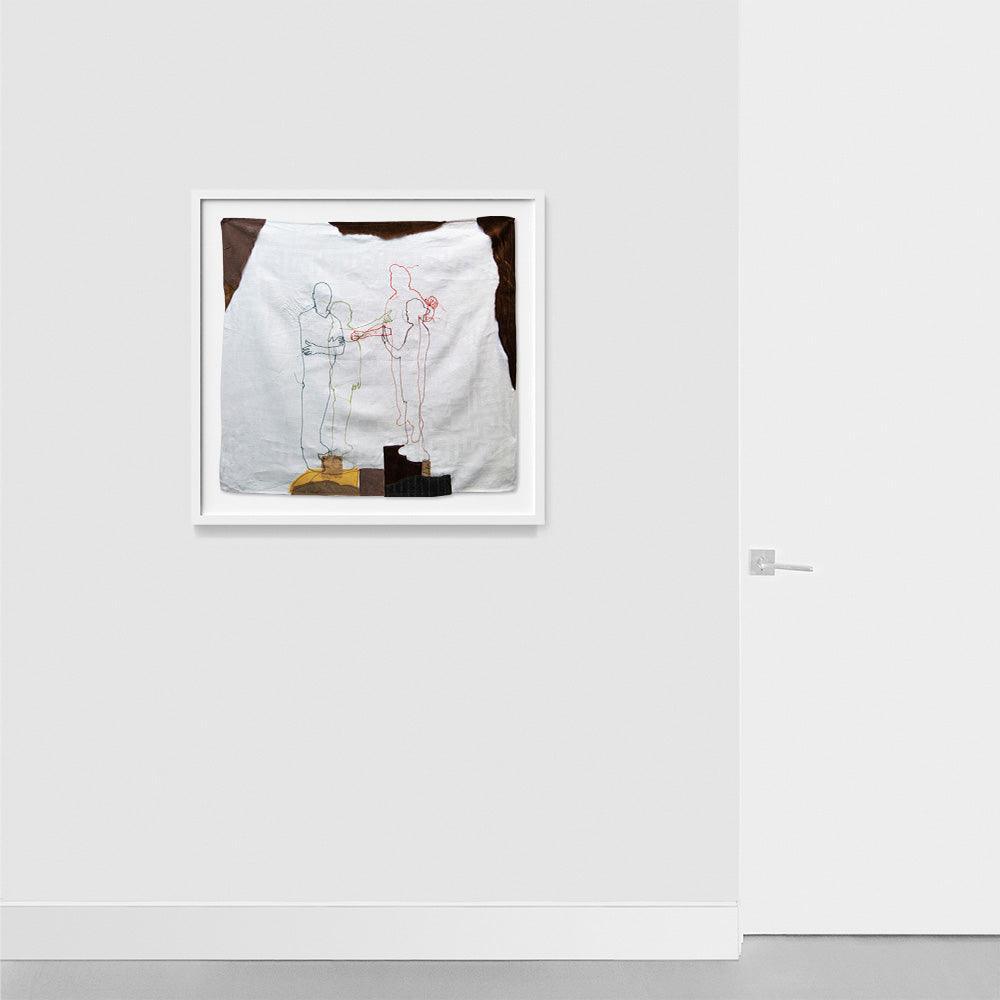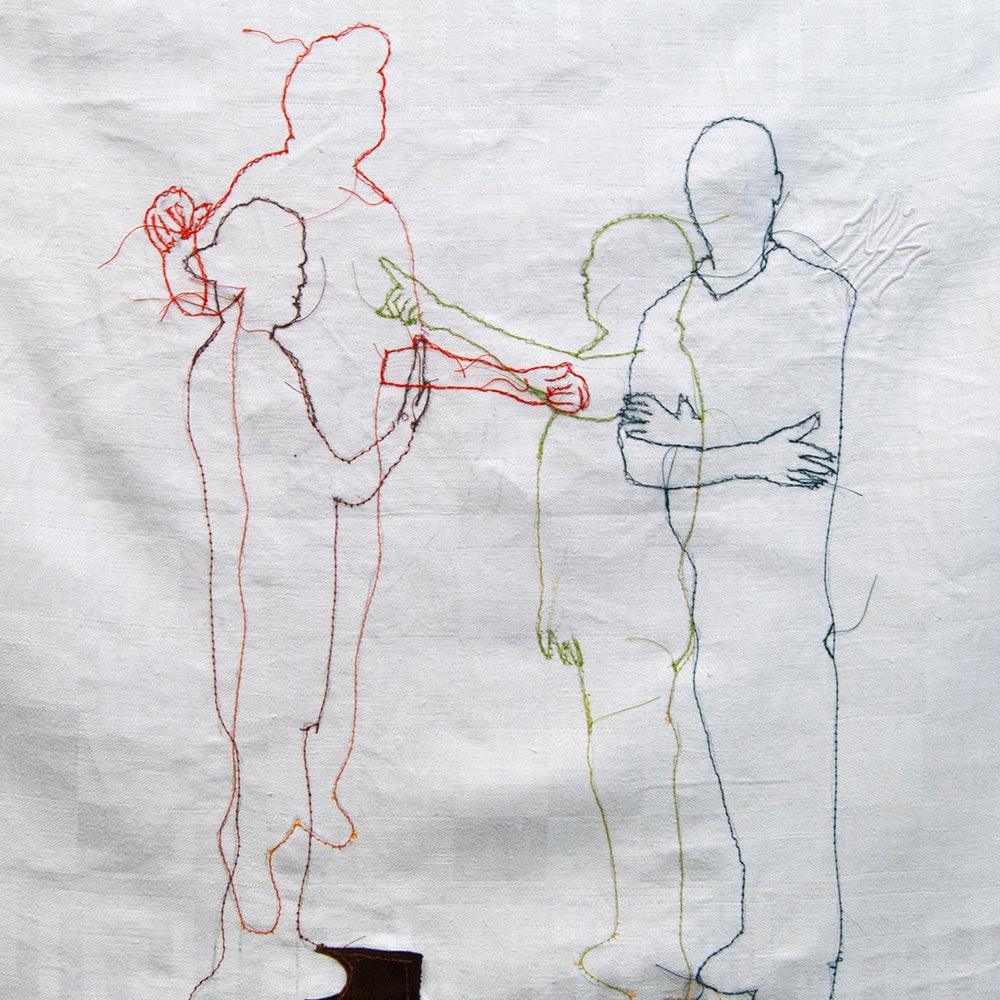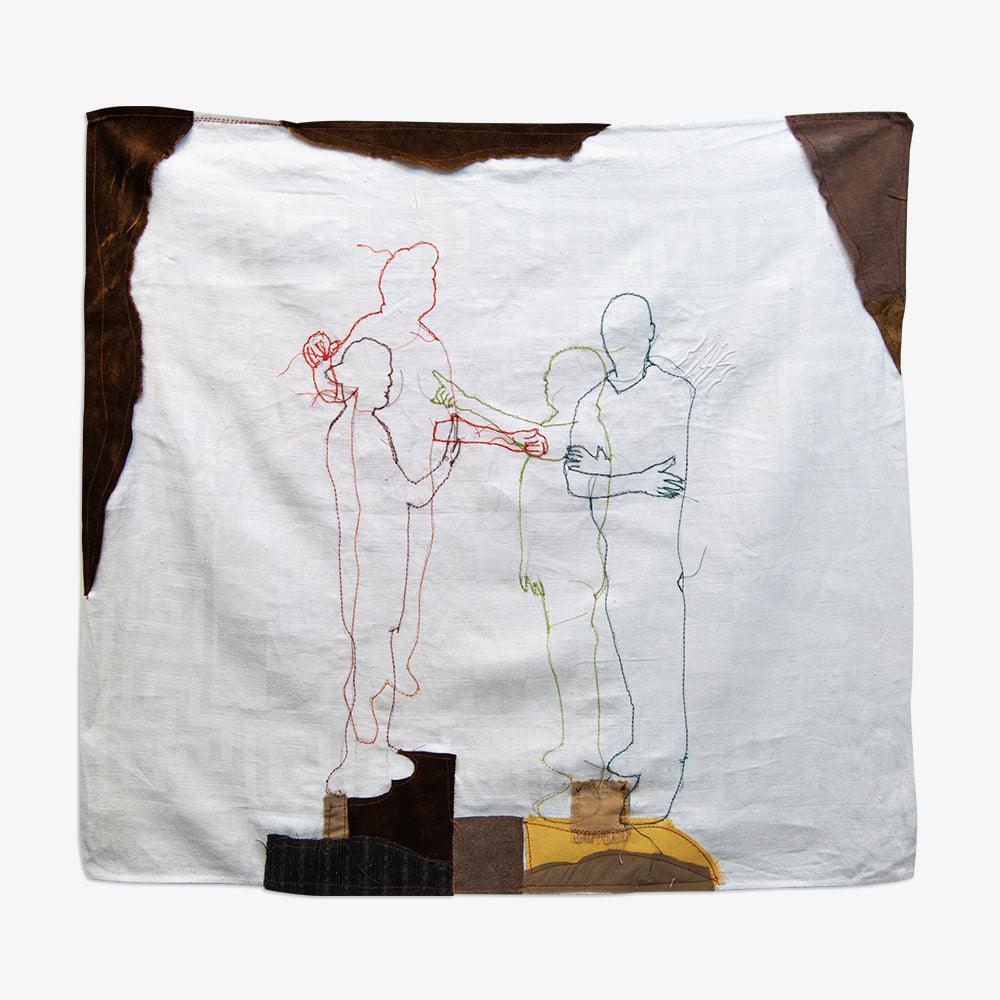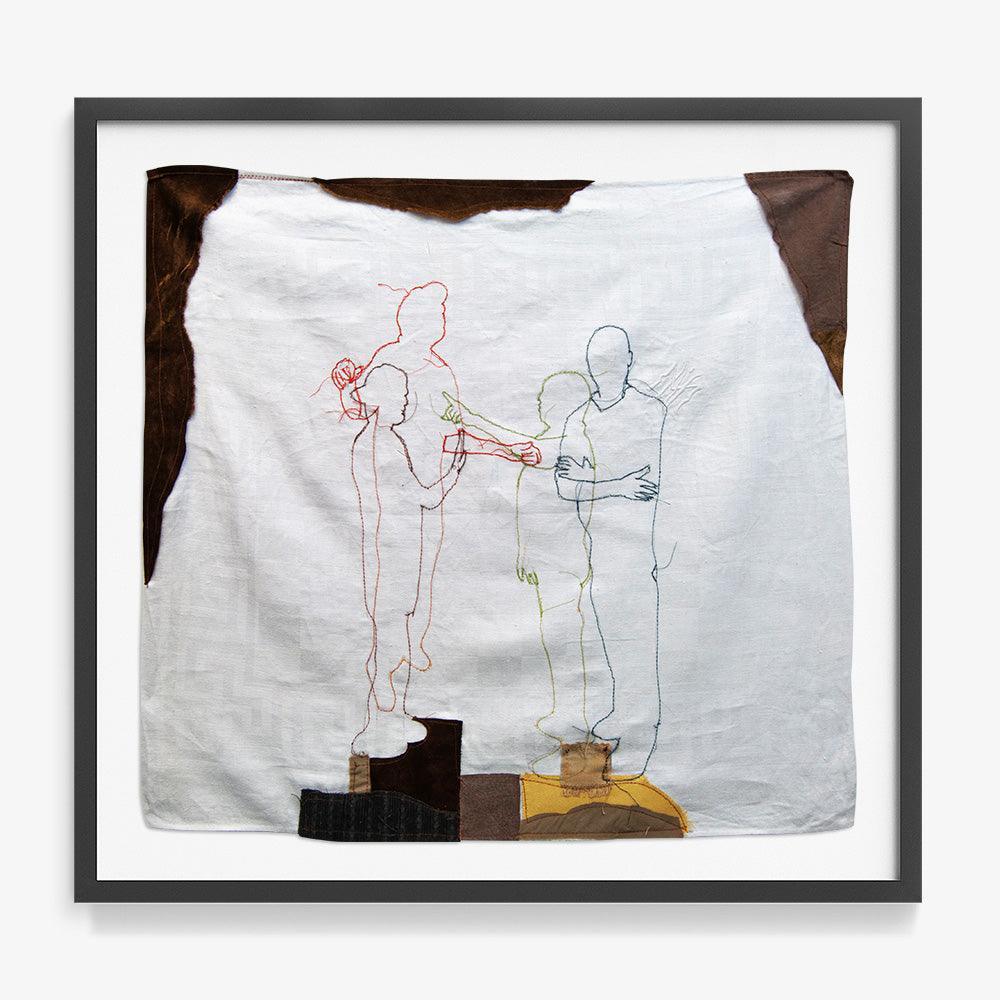 DESCRIPTION
Embroidery on fabric | 2023
The newest series of embroidered works from Fanny Allié, "Shadows" is a sculpture and sound installation project commissioned by the Hudson Yards Hell's Kitchen Alliance for Bella Abzug Park in Hudson Yards, Manhattan, NY. Shown together, the works comprise an installation of 10 site-specific sculptures depicting the workers who maintain the park on a daily basis. This series of embroidery on found fabric was inspired by these 10 workers whom the artist met and who posed for her for this project.
DIMENSIONS
23.5 x 25 inches
FRAMED DIMENSIONS
Floated: 28 x 29.5 x 2 inches
AUTHENTICATION
The work comes with a Certification of Authenticity signed by the Co-Founder of Tappan
"Through my work, I reflect on human connections and feelings related to memory, passage, loss, the discarded, ephemerality and the delicate and precarious narrative that links us to each other"
-Fanny Allié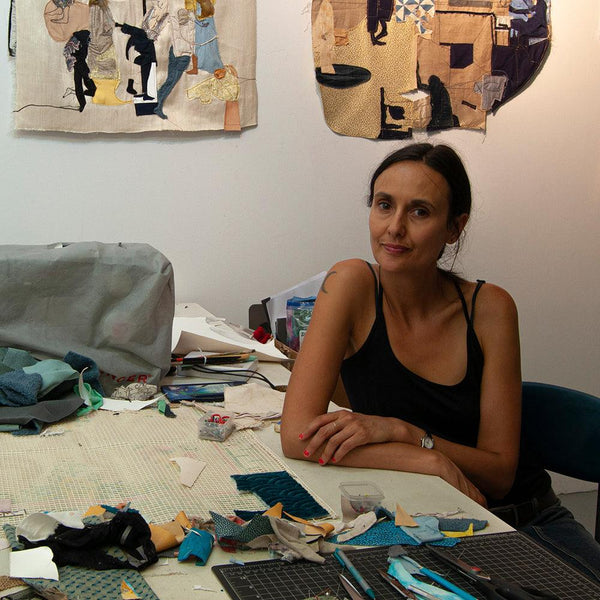 About the Artist
Fanny Allié
Featured in Hyperallergic, New York Times, New York Magazine, Fanny Allié's mixed-media works incorporate sewing, texture, drawing and painting. Her work considers the human body from the lens of gesture and investigates how bodily forms operate when fragmented.
In the Studio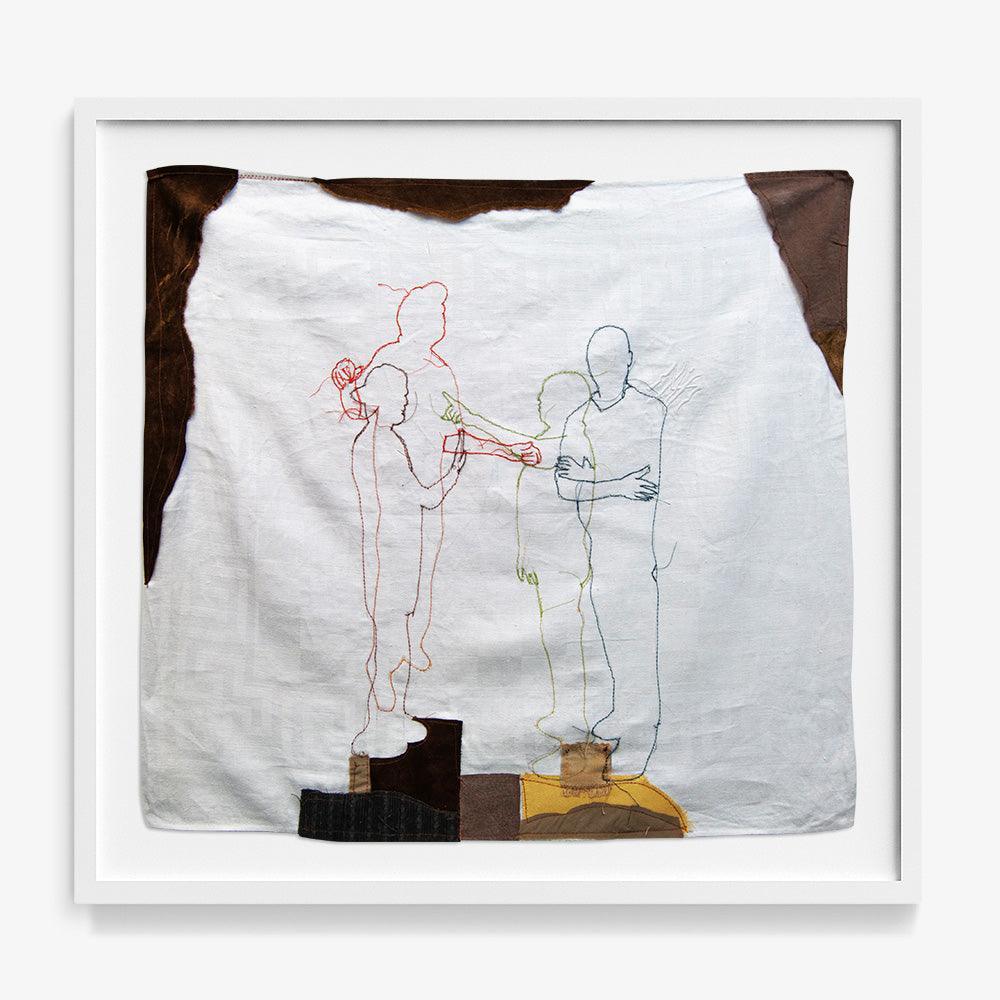 Choose options