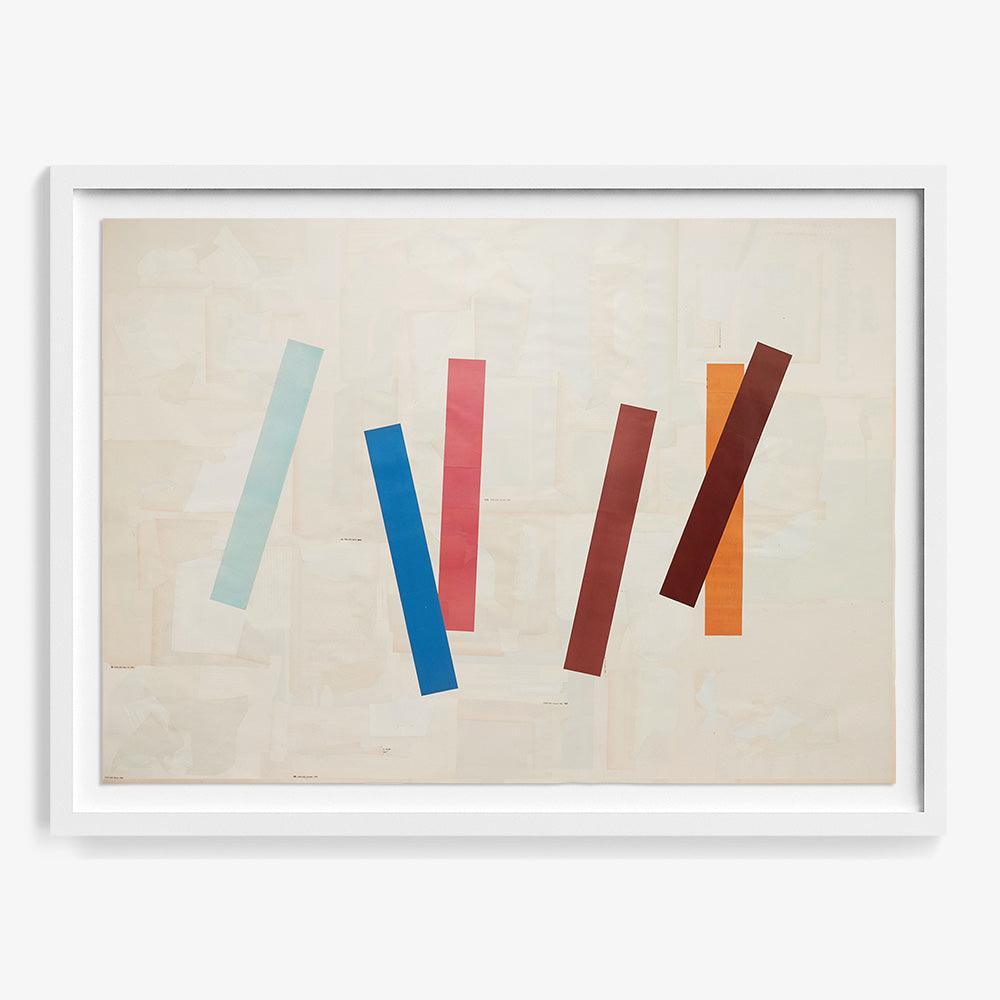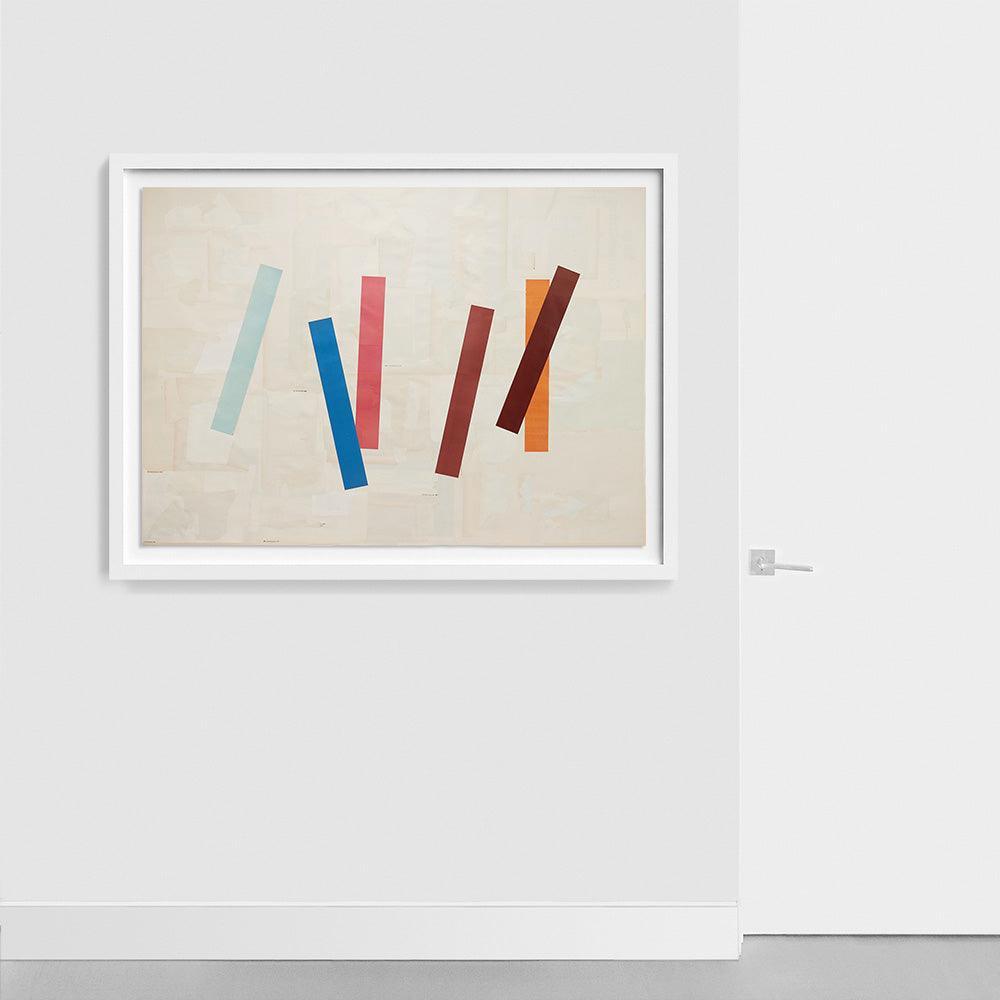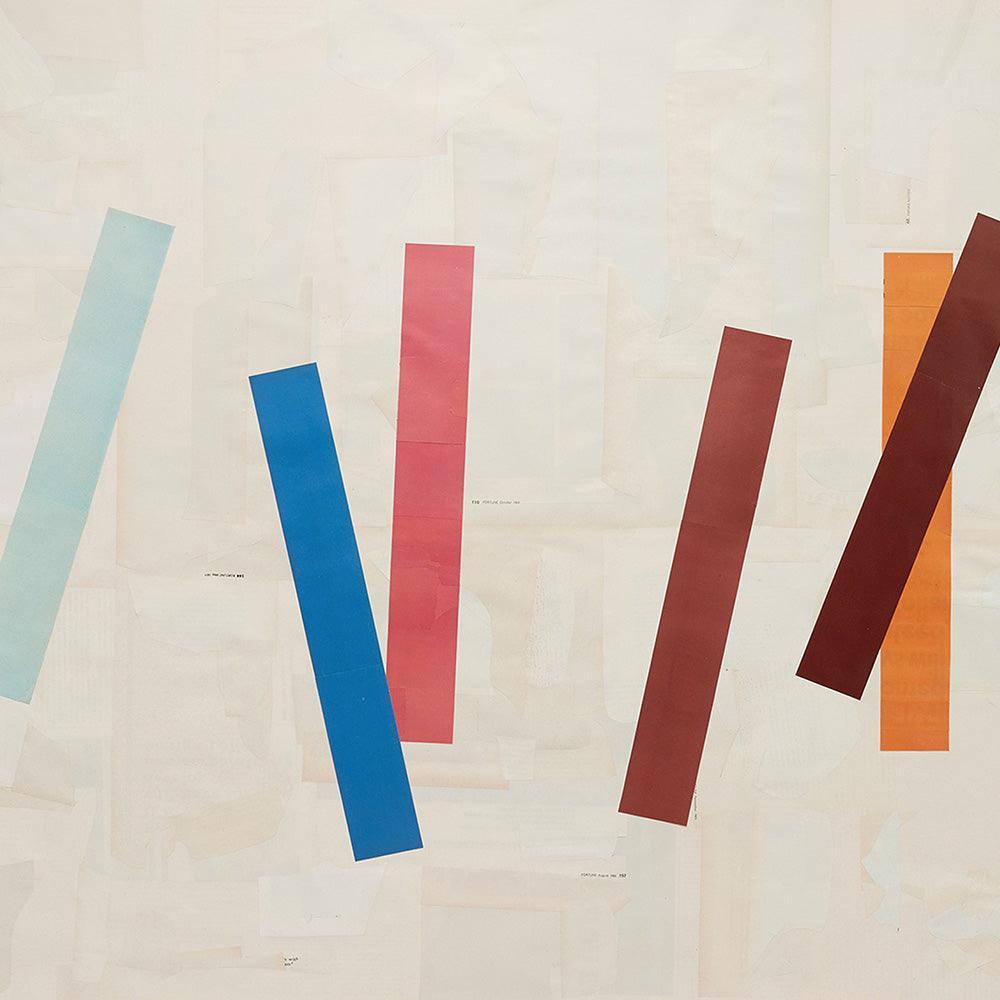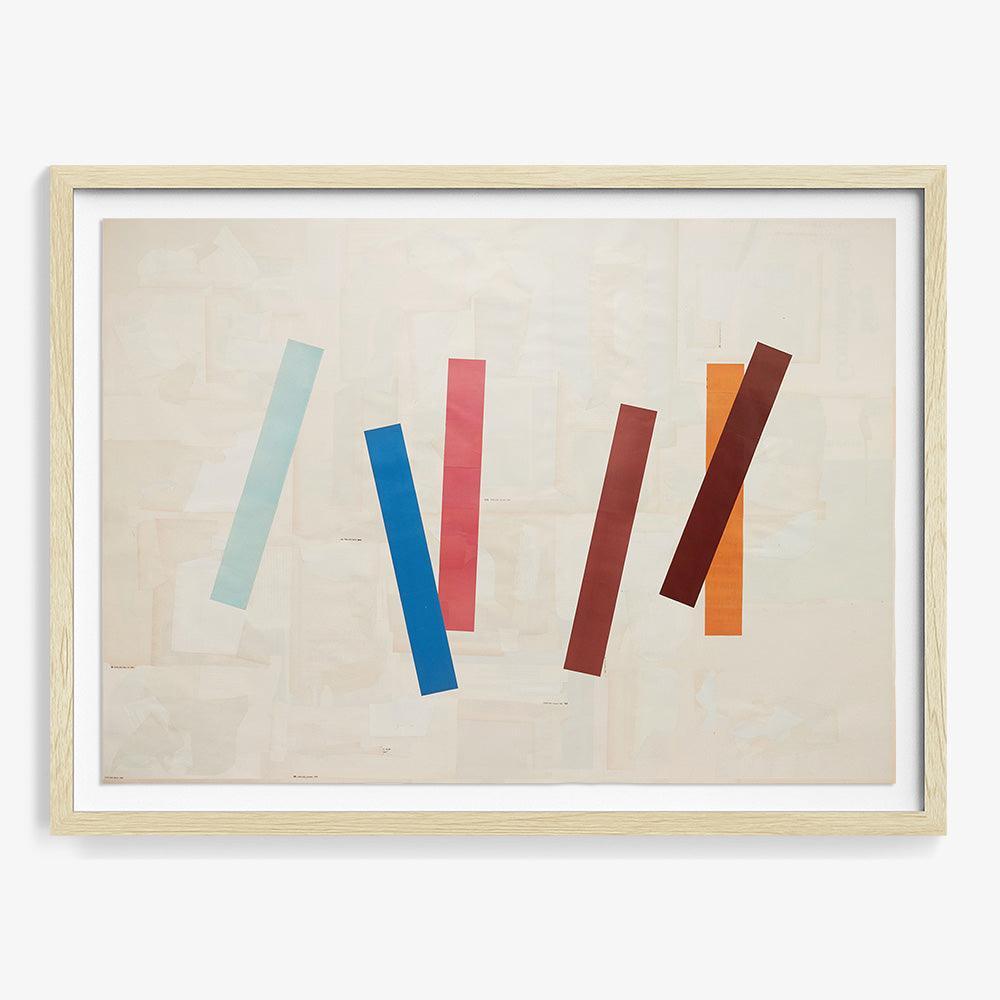 DESCRIPTION
Original collage on paper | 2022
Inspired by his late grandfather's love of music and charting market growth, Michael DeSutter created "Counting Bars." The collage series takes cues from business graphs and bar charts, reimagining them as visual representations of personal growth. Over a six month period, DeSutter worked with eighteen years' worth of Fortune Magazines inherited from his grandfather. While sifting through the publications dating from 1954 to 1972, he took clippings of various bars of color and organized them into groupings. To create each collage, DeSutter fanned a set of color bars and allowed them to fall organically onto a paper ground. He used the established locations to inform the final compositions, instilling a sense of movement.
DIMENSIONS
30 x 42 inches
FRAMED DIMENSIONS
Floated: 35 x 47 x 2 inches
AUTHENTICATION
Signed by artist.
The work comes with a Certification of Authenticity signed by the Co-Founder of Tappan.
This artwork has sold out
Follow Michael DeSutter to get updates on their practice and upcoming exhibitions
Be in the Know About Artwork Launches & Artist News
Most artwork will arrive after the New Year, please reach out to info@thetappancollective.com for questions.
"It's important to take first steps even if you're unsure of what you're doing or how it will go, you'll learn from them and that's something you'll be able to take with you the rest of your life."
-Michael DeSutter
About the Artist
Michael DeSutter
DeSutter's graphic & meditative collages have been featured in Full Blede and AnOther Magazine. His original collages are currently featured at Pharrell's The Goodtime Hotel in Miami. DeSutter practices includes considering the overlooked within old magazines, he uses these records of the past to consider and recontextualize the future.
In the Studio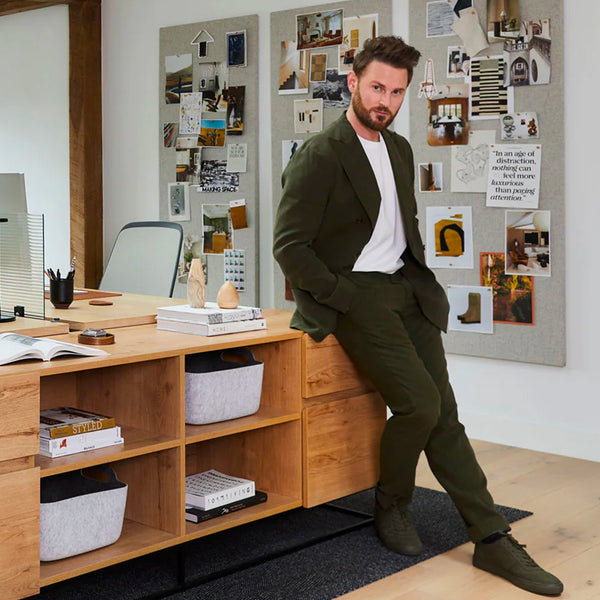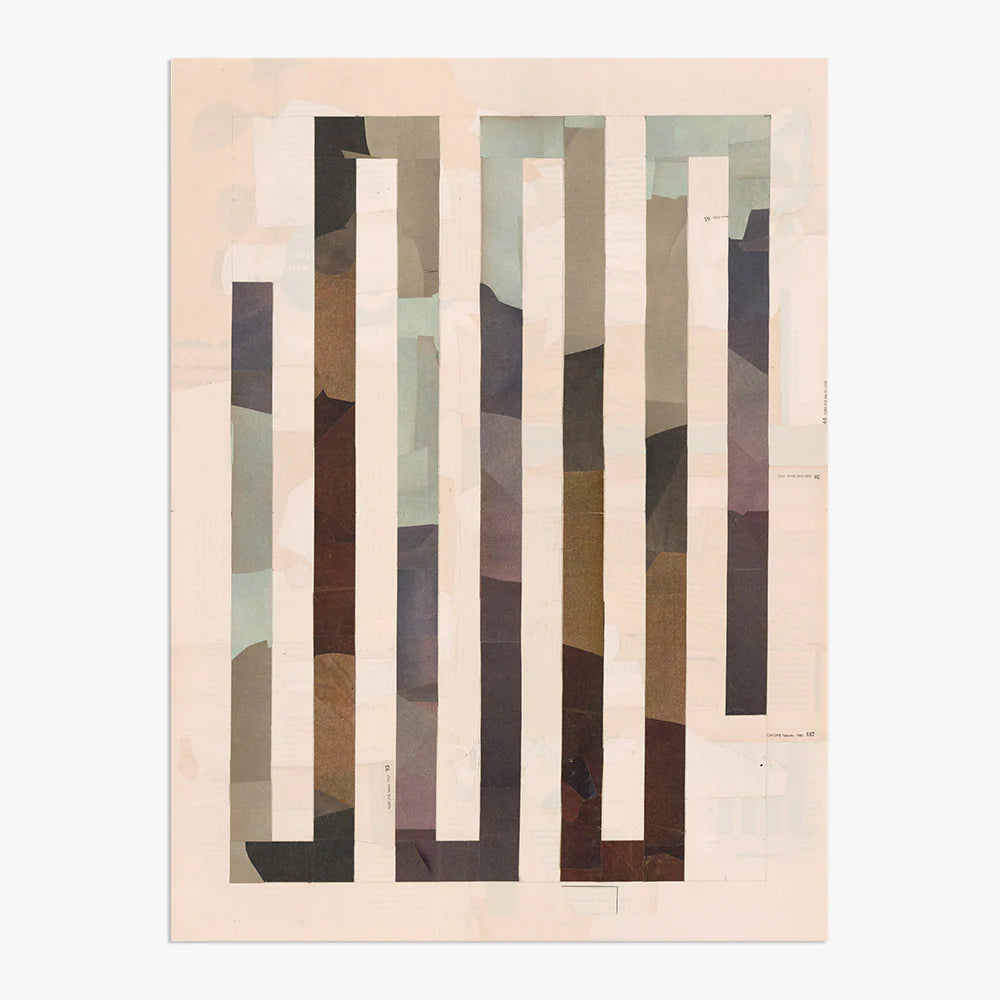 BOBBY BERK ON MICHAEL DESUTTER
"From a distance, this piece feels quite simple and straightforward. But when you look up close, it's a complex and really engaging work that has a lot of layers to it."
Artwork: Boulevard