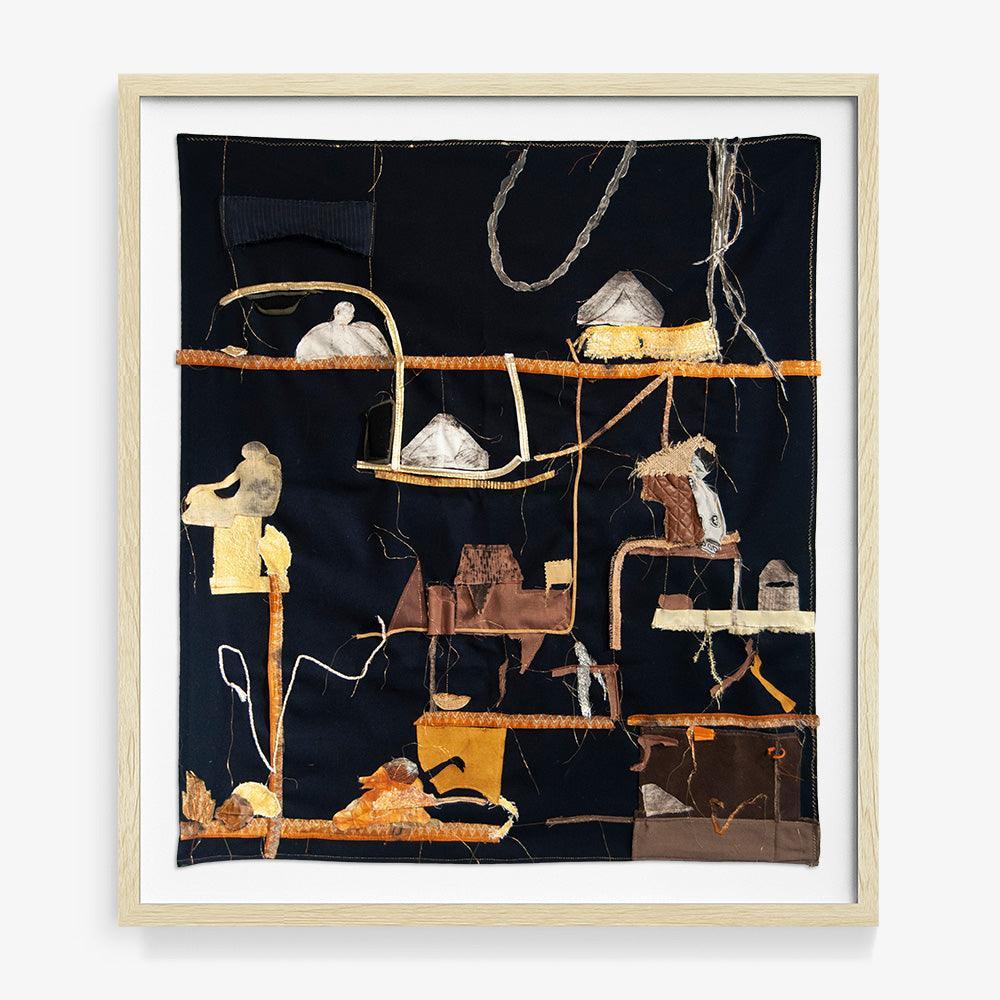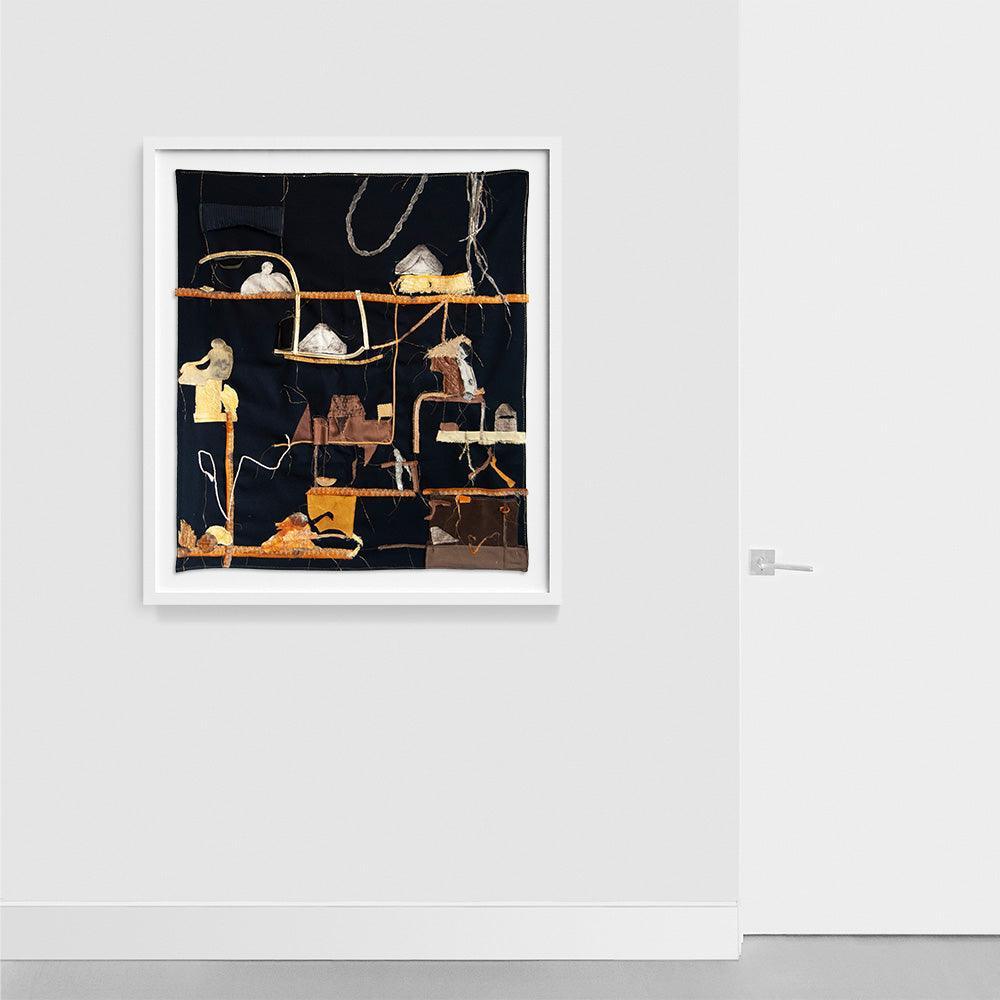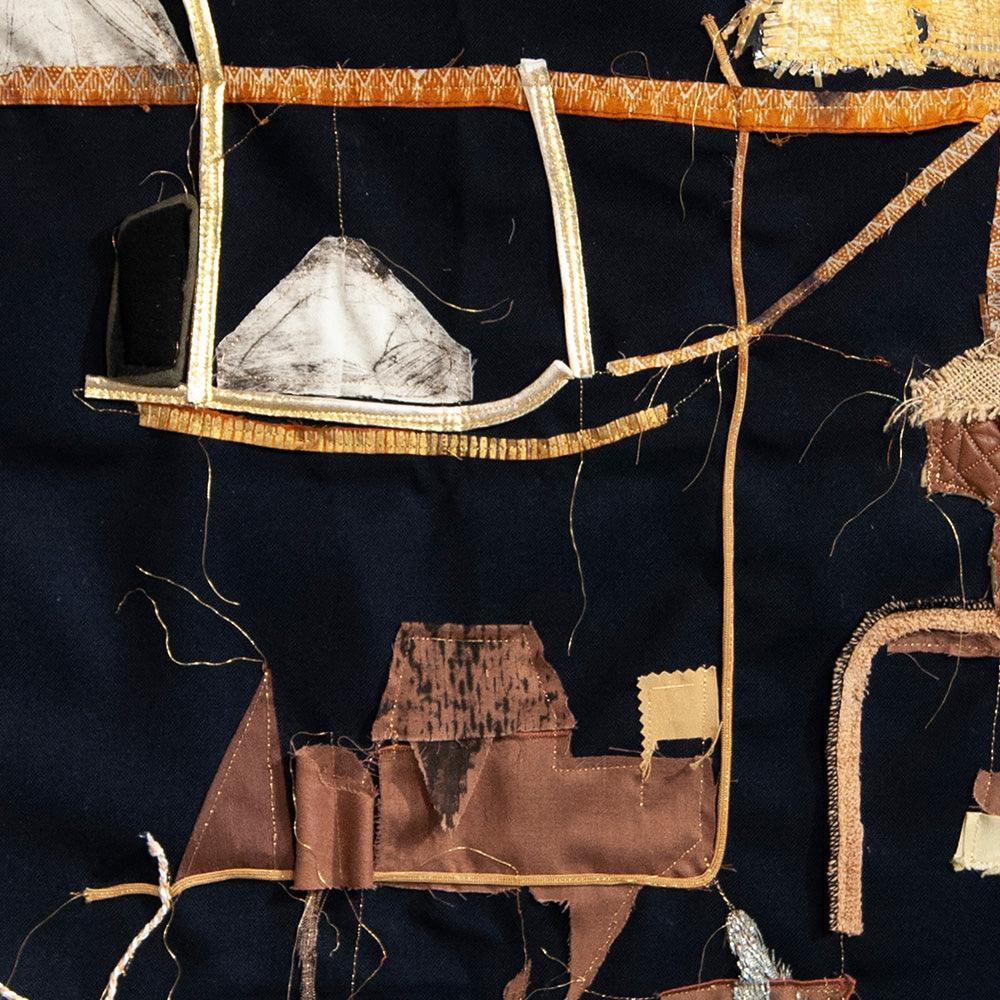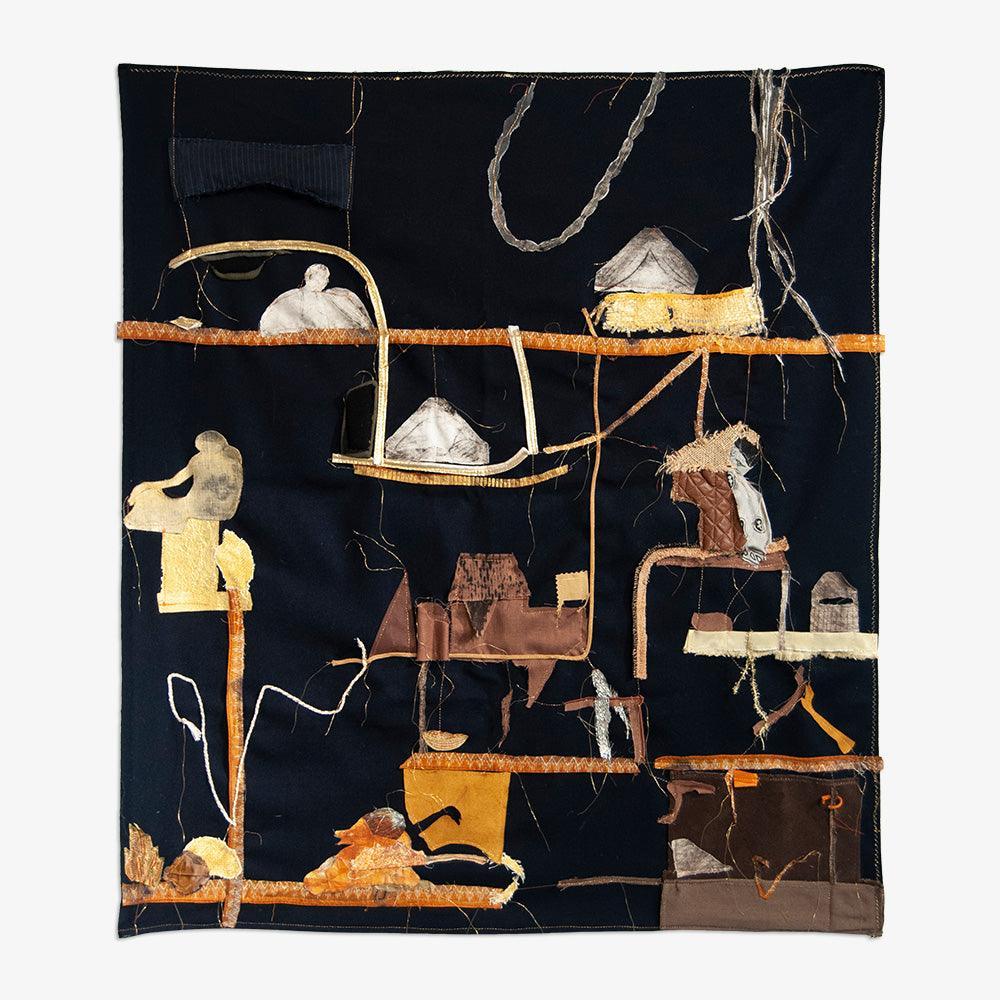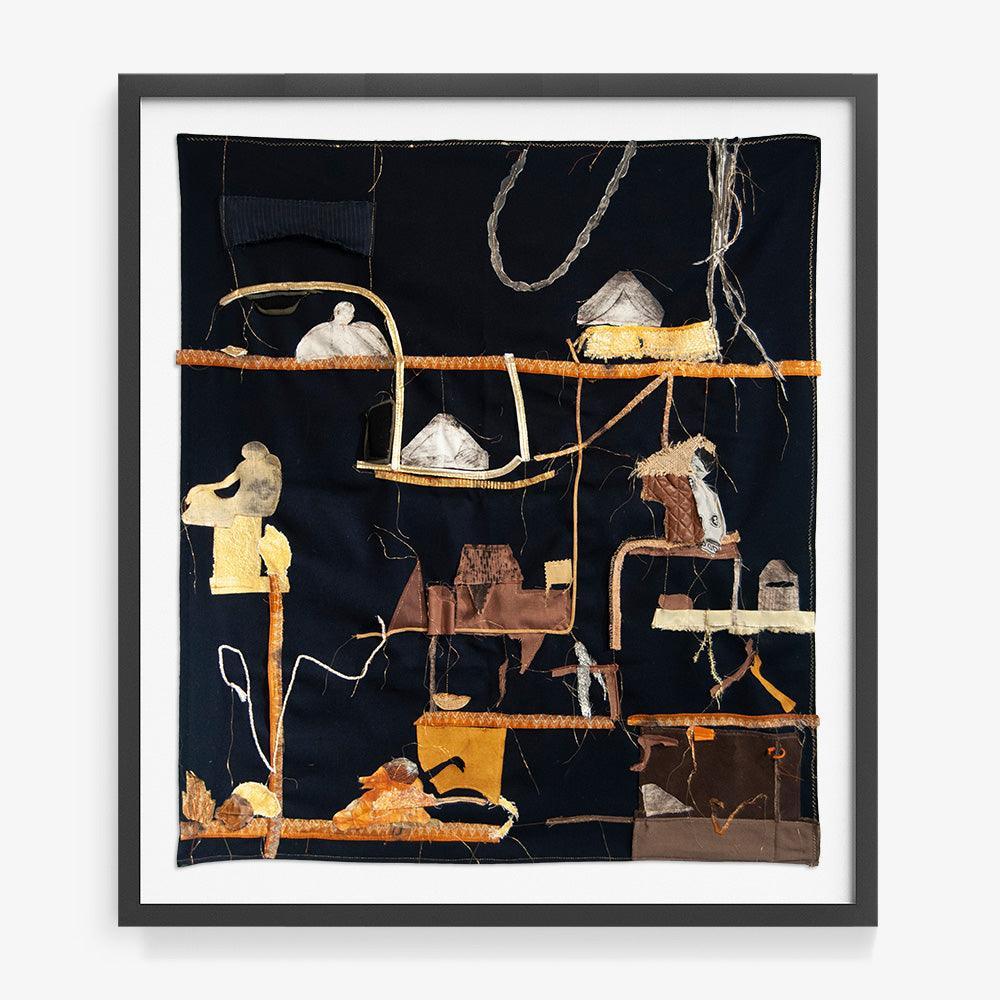 DESCRIPTION
Collages, collagraph prints and mixed media on fabric | 2020
Fanny Allié's textile and mixed media works are inspired by overlooked and lost elements of everyday life. Allié is interested in the spaces we inhabit, specifically the body—the first place that contains us. Her intricate and layered works weave together previously discarded materials, from torn garments to small found objects. Each composition gives a new home to these items that had once been left behind. In turn, the works reflect themes of memory and passage, and the discarded, ephemeral, and brittle narratives that link us together.
DIMENSIONS
33.75 x 29.5 inches
FRAMED DIMENSIONS
Floated: 34.75 x 34.5 x 2 inches
AUTHENTICATION
Signed by artist.
The work comes with a Certification of Authenticity signed by the Co-Founder of Tappan.
Studio Visit
Q. When do you make your best work?
A. In the morning.
Explore
We invite you to explore our curated collection of geometric and abstract artworks by Tappan artists.
Size: 33.75 x 29.5 inches
"Through my work, I reflect on human connections and feelings related to memory, passage, loss, the discarded, ephemerality and the delicate and precarious narrative that links us to each other"
-Fanny Allié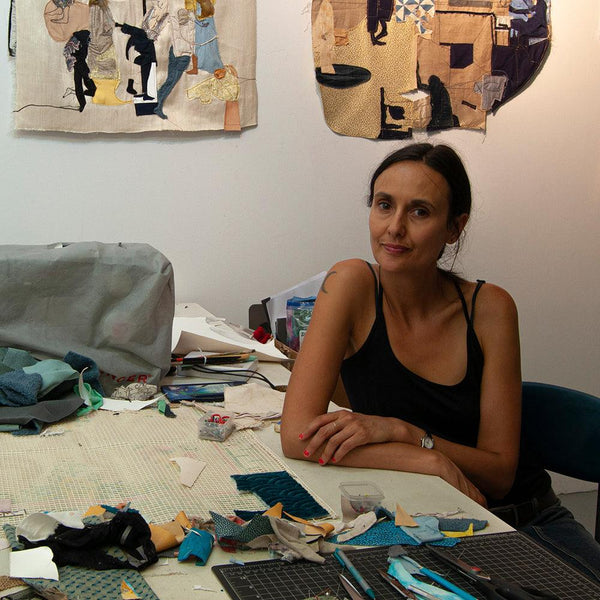 About the Artist
Fanny Allié
Featured in Hyperallergic, New York Times, New York Magazine, Fanny Allié's mixed-media works incorporate sewing, texture, drawing and painting. Her work considers the human body from the lens of gesture and investigates how bodily forms operate when fragmented.
In the Studio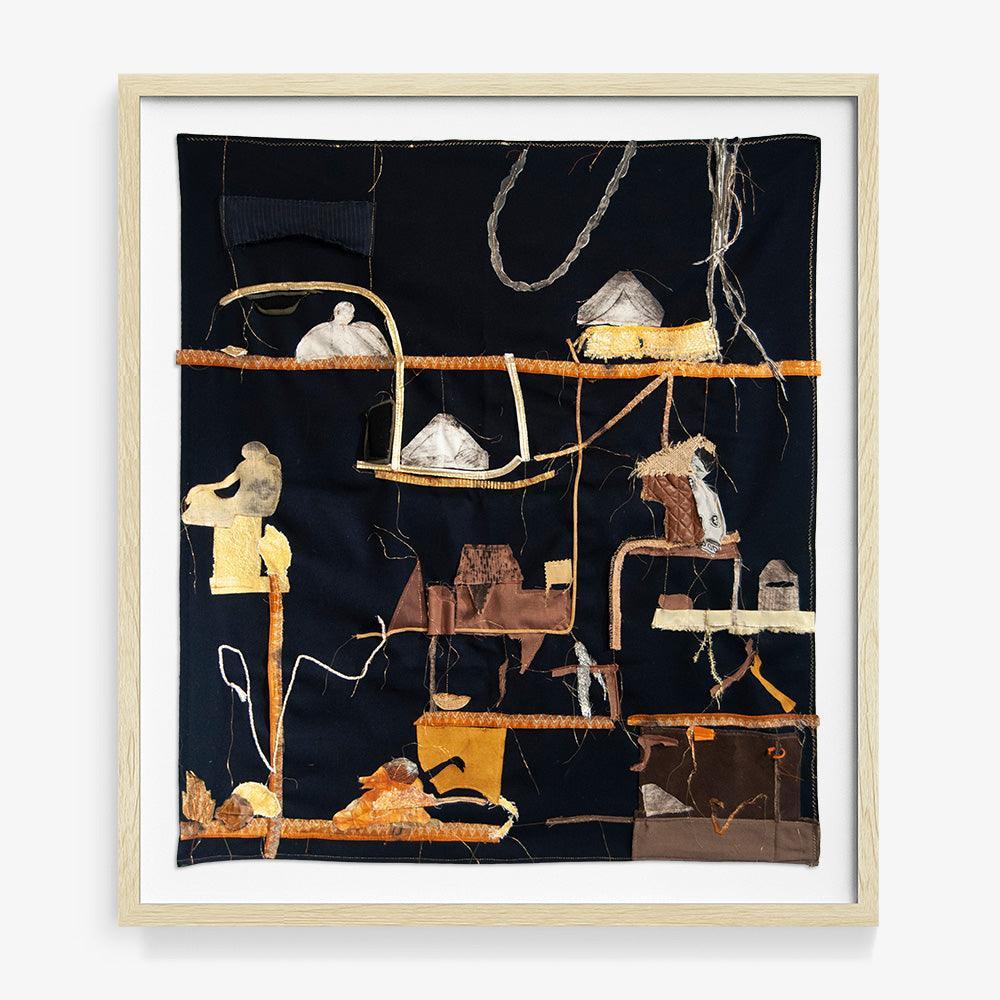 Choose options