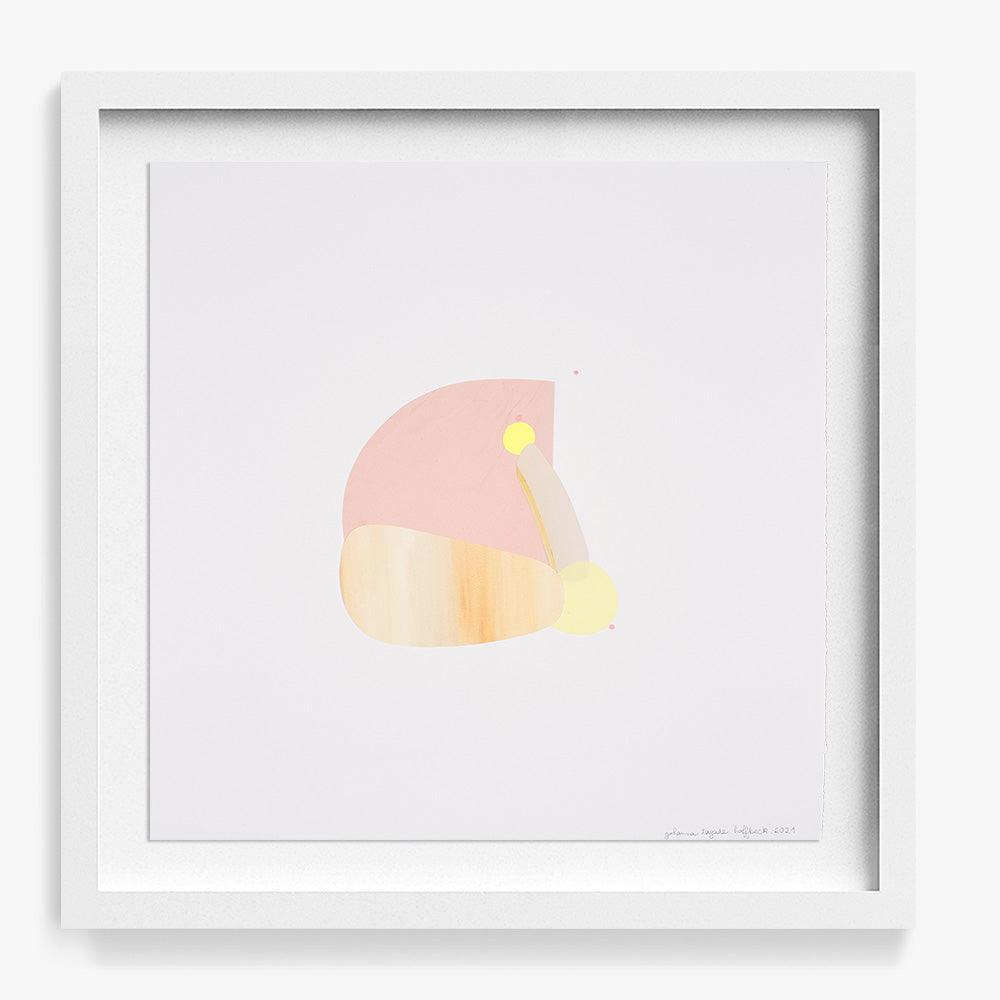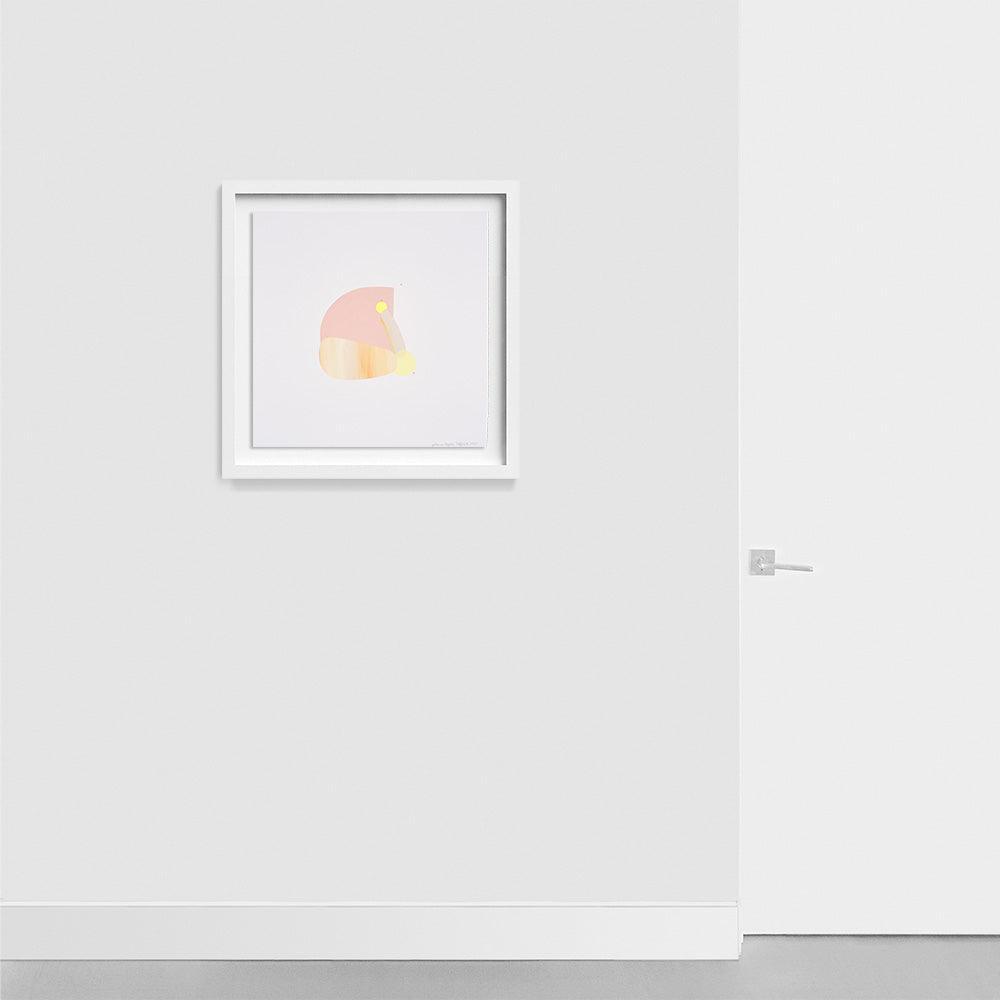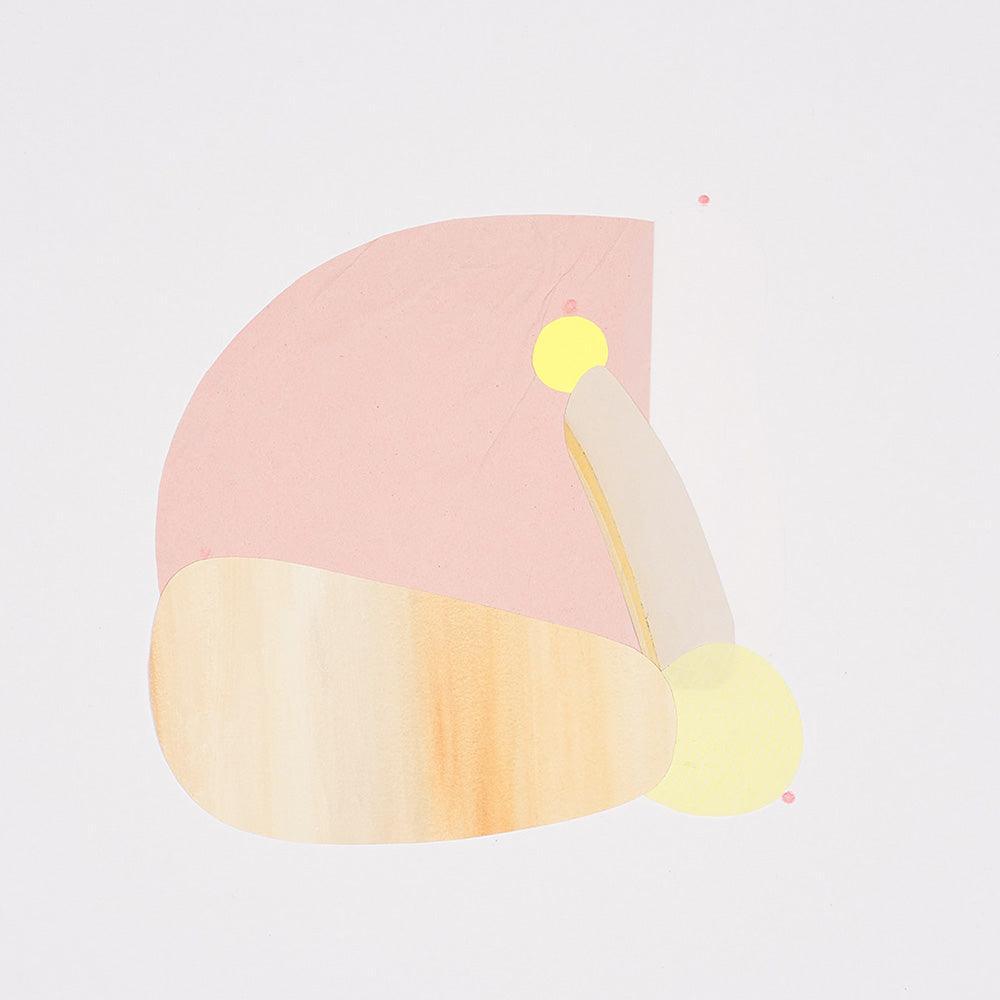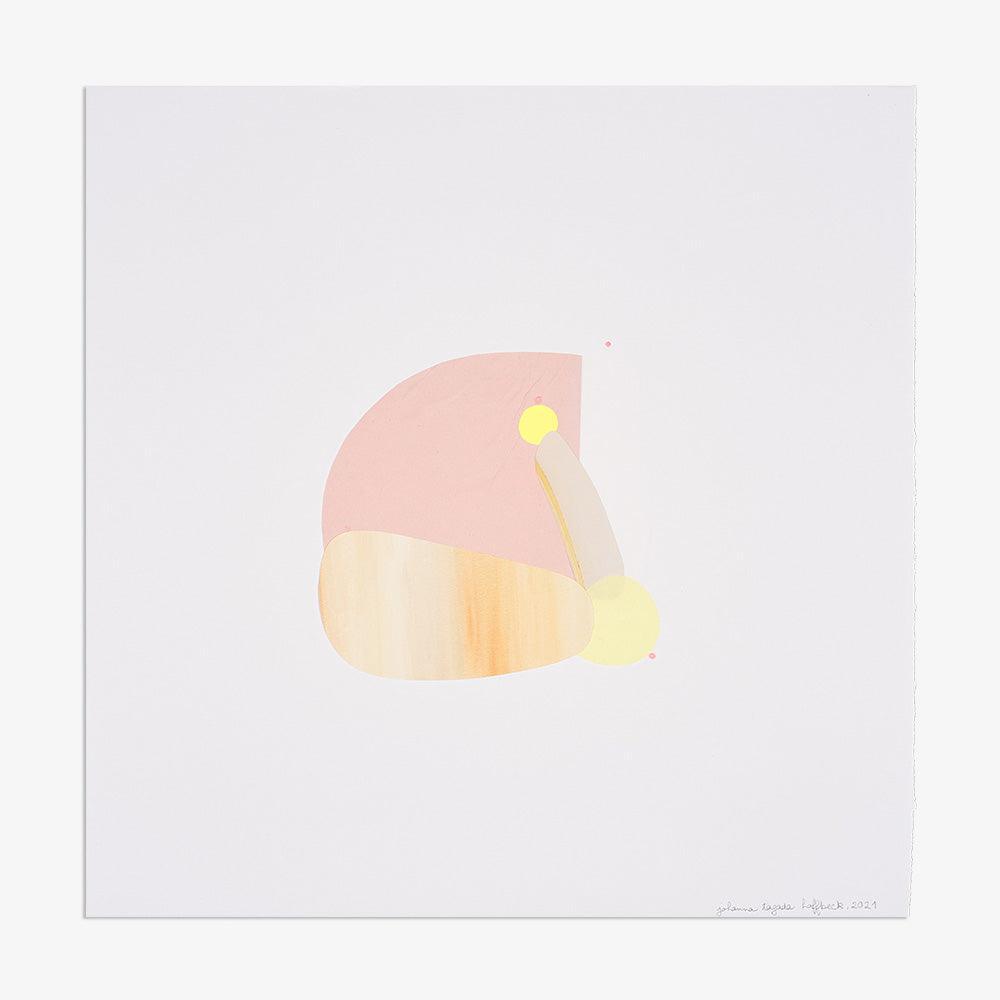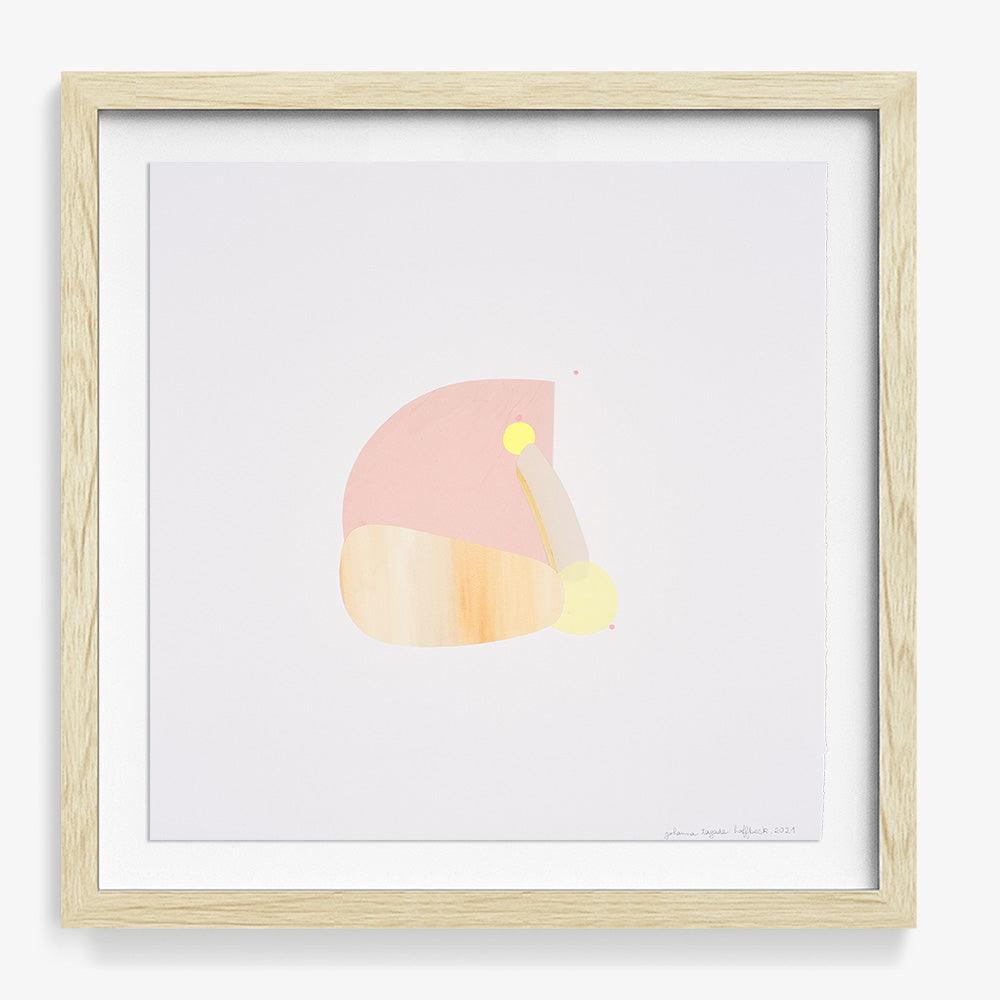 DESCRIPTION
Mixed media collage on paper | 2021
This series of works on paper titled Cocooning and debuted in 2011, explores Tagada Hoffbeck's affinity with color and its ability to communicate positive feelings. It is at once an ongoing exploration and a daily practice. The artist's color selection usually includes three methodical steps; daily observation of nature captured via analog photographs, the curation of small collages using photographs in complementary colors, and after consideration, the creation of final artworks.
DIMENSIONS
19.75 x 19.75 inches
FRAMED DIMENSIONS
Floated: 24.25 x 24.25 x 2 inches
AUTHENTICATION
Signed by artist.
The work comes with a Certification of Authenticity signed by the Co-Founder of Tappan
Studio Visit
Q. What's one habit you wish you could break?
A. Forgetting to wear my glasses.
Explore
Tappan invites you to explore our curated collection of works that celebrate the unique energy of the artist's subject.
Size: 19.75 x 19.75 inches
"Contemporary cultures are often extremely fast and ever-changing. My practice engages with slower tasks which demand commitment and help us to focus our attention. In my paintings, I depict activities such as growing plants and preparing and sharing tea, which also are parts of my daily life."
-Johanna Tagada Hoffbeck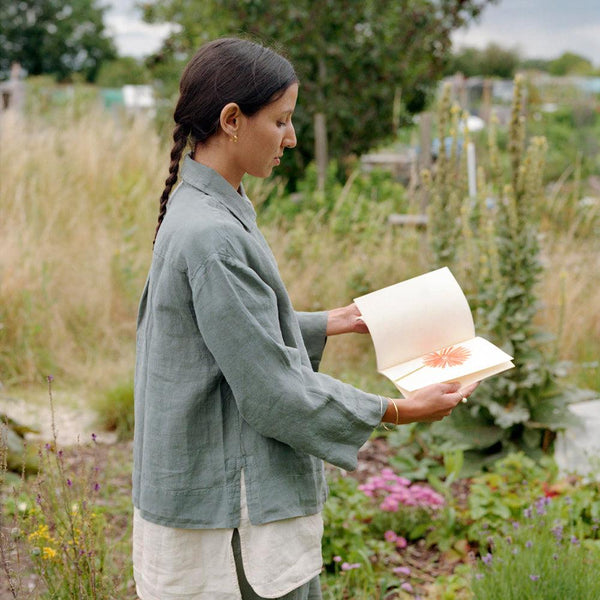 About the Artist
Johanna Tagada Hoffbeck
Multi-disciplinary artist Johanna Tagada Hoffbeck's practice includes painting, mixed media, photographic prints, and sculpture. Tagada Hoffbeck shows extensively in Japan and Europe. Select public and private collections include Design Museum (Gent, BE), Booklet Art Library (Tokyo, JP), and Los Angeles Contemporary Archives (Los Angeles, US).
In the Studio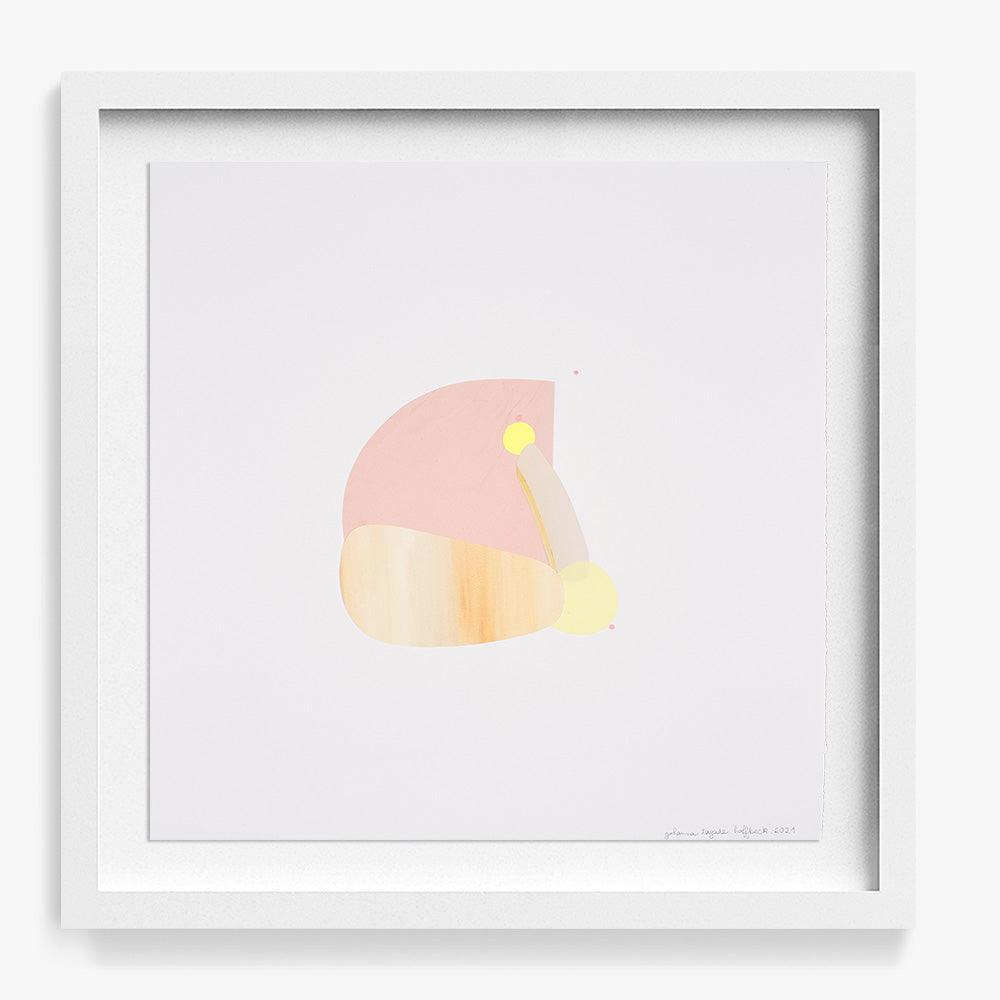 Choose options