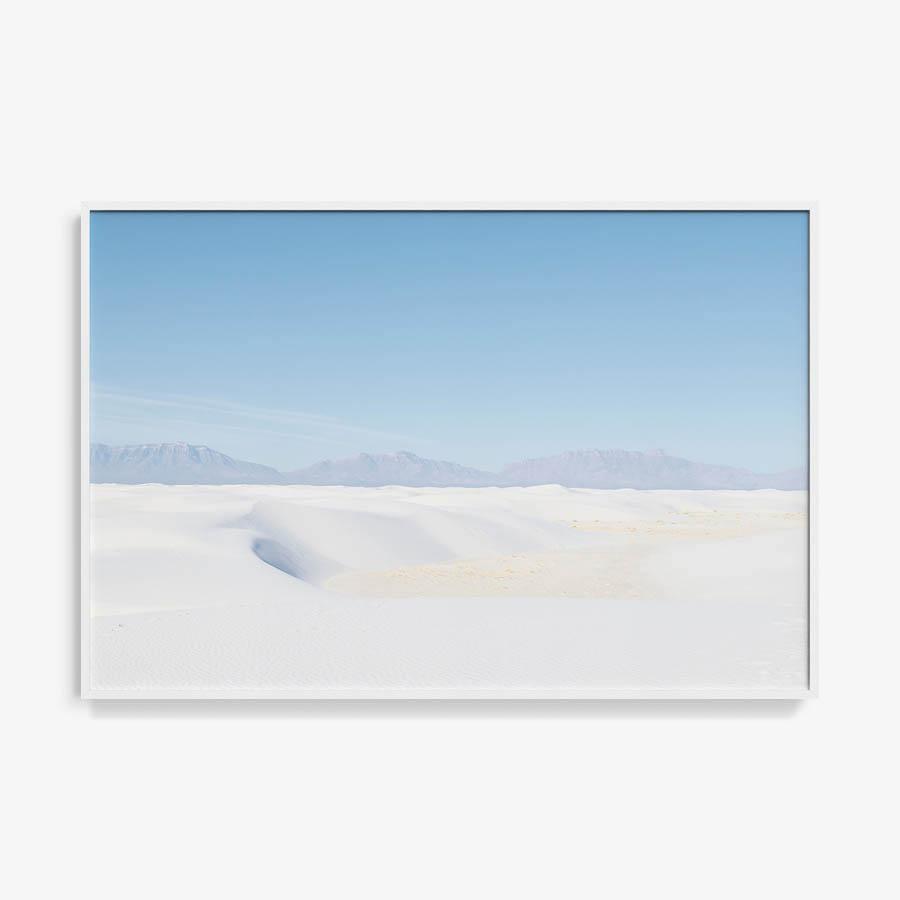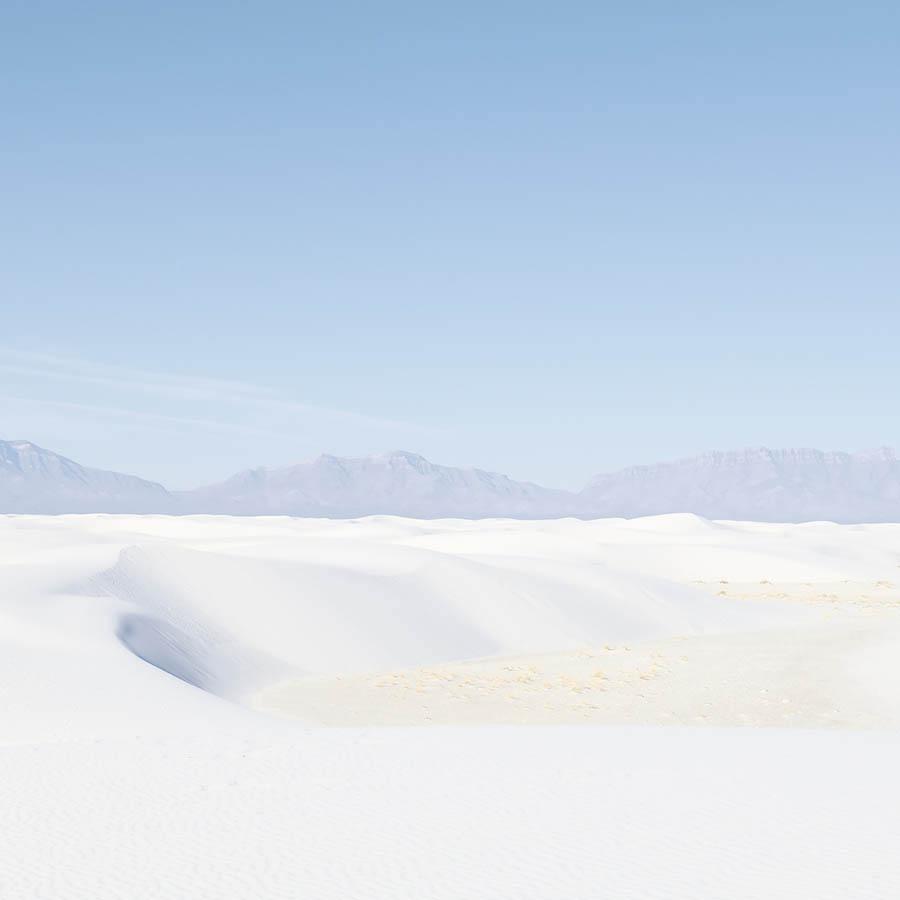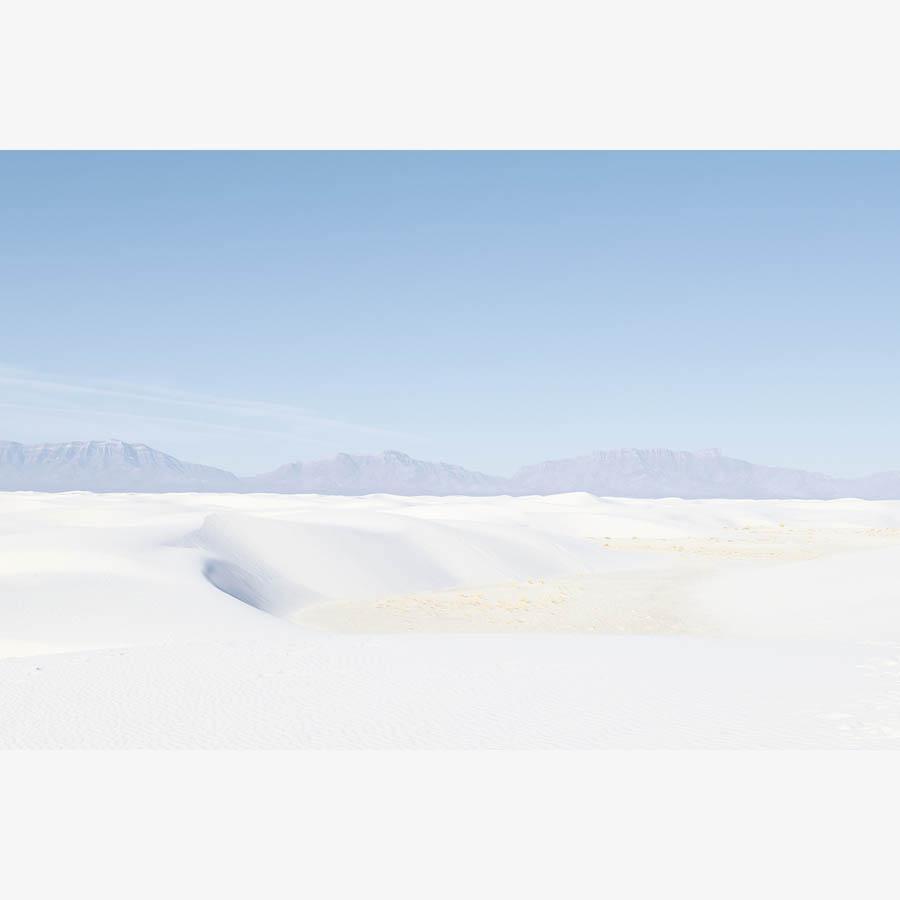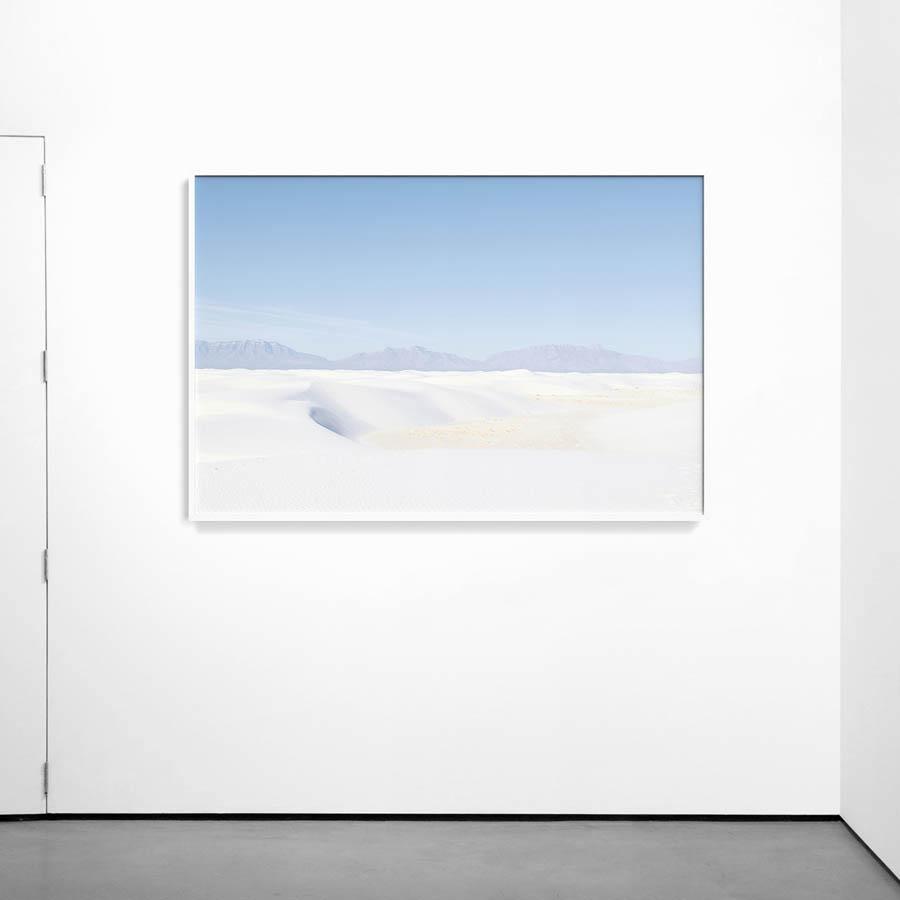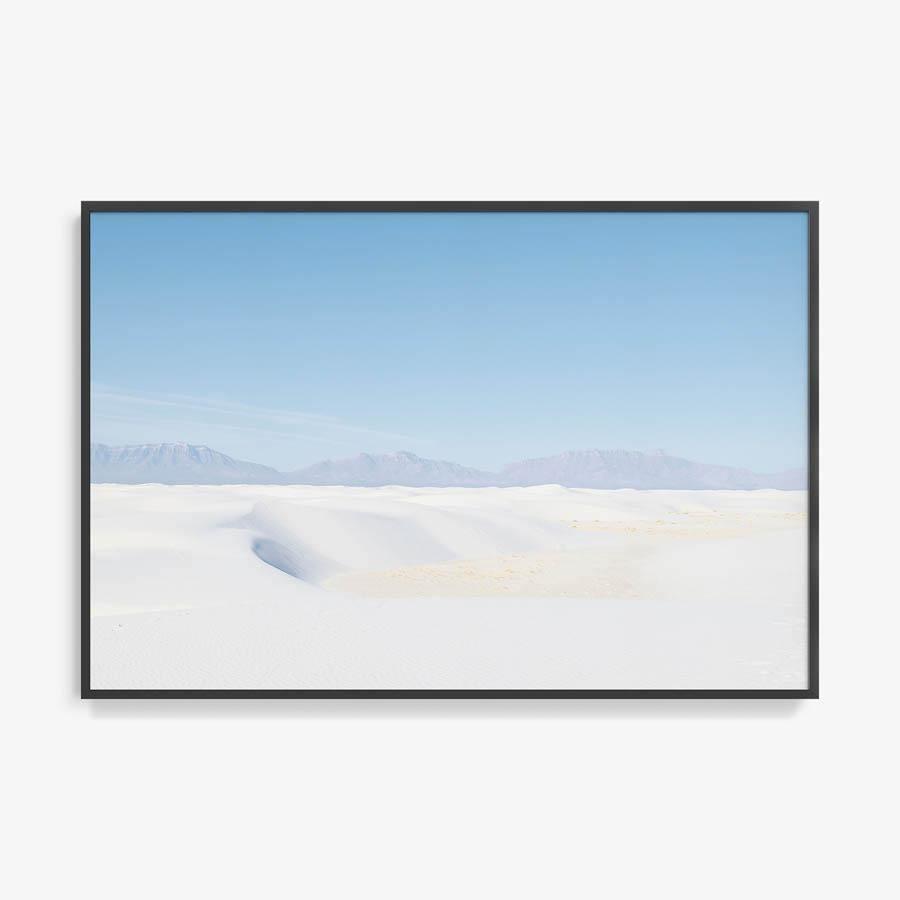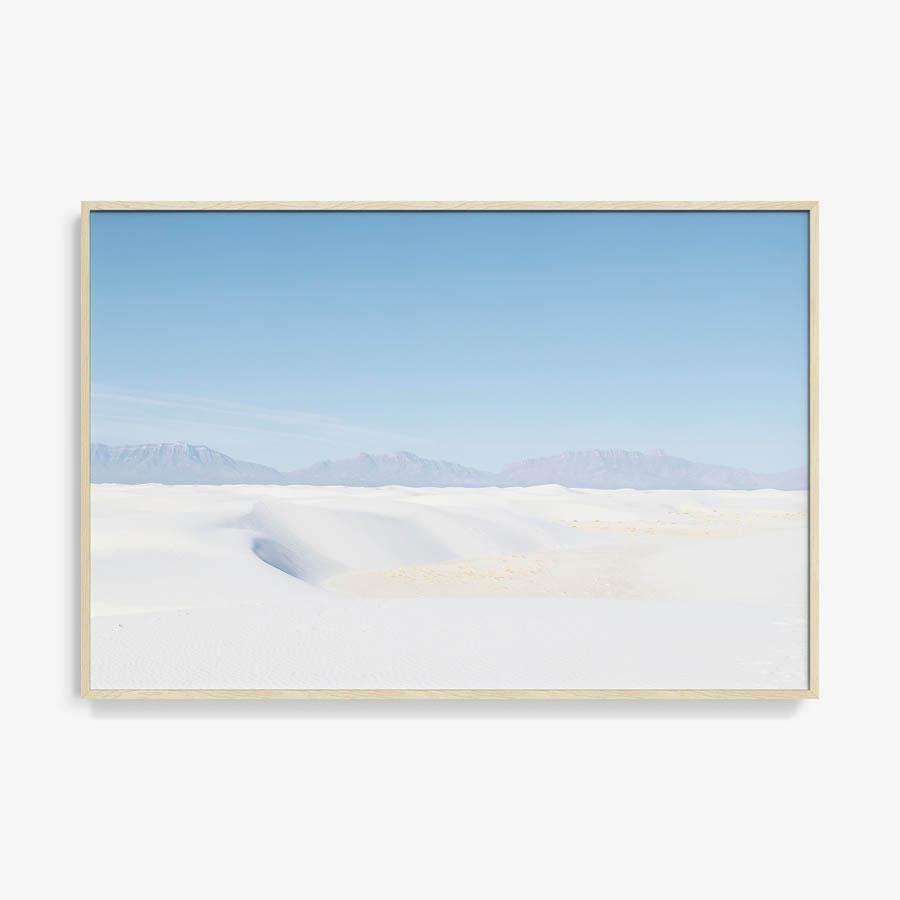 DESCRIPTION
Archival pigment print | 2019
The series "New Sands" is the result of a trip to New Mexico gone wrong. Bad weather, damaged equipment, and suspicious locals culminated in hours of aimless driving between Southwestern towns.
Determined to make the most of the less than 24 hours until the flight home, James took to a paper map on the hood of his rental car, choosing to head wherever his finger landed. That destination was the White Sands National Monument, a few hours away, but enough to spend an hour at the park's opening, touring and photographing.
From that cursory visit came contemplative and composed images, representative of the harried, superficial nature of modern tourism. Shot from the periphery and rendering the prioritization of observation over experience, James implores the viewer to continue with his journey, to sit and stay a while, and to pause in a moment he could not.
DIMENSIONS
40 x 60 inches
FRAMED DIMENSIONS
Full Bleed: 42 x 62 x 2 inches
AUTHENTICATION
The work comes with a Certification of Authenticity signed and numbered by the Co-Founder of Tappan
Studio Visit
Q. Where do you draw inspiration from?
A. Anything visual. I find composition and the choices people...
Explore
Tappan invites you to explore our curated collection of artworks focusing on a sense of wanderlust. Wanderlust defines one's innate desire to roam, travel, and discover.
Size: 40 x 60 inches | Edition of 5
This artwork has sold out
Follow James Needham to get updates on their practice and upcoming exhibitions
Be in the Know About Artwork Launches & Artist News
FEW LEFT
Most artwork will arrive after the New Year, please reach out to info@thetappancollective.com for questions.
"There's a limited amount of space within a viewfinder or on a canvas and what someone chooses to fill it with says so much about them and what they were feeling at the time. It's like a Rorschach test we create ourselves."
-James Needham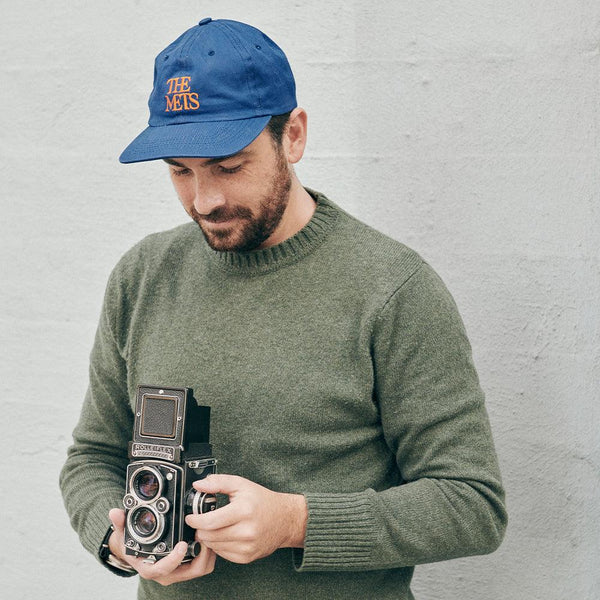 About the Artist
James Needham
Australian photographer James Needham crafts digitally-collaged urban landscapes with images taken in New York, Los Angeles, Route 66 and Roswell New Mexico in compositions reminiscent of Edward Hopper's colorful city scenes. His work has been featured in Architectural Digest, Paper Journal, Nylon Korea and Art Maze Magazine.
In the Studio