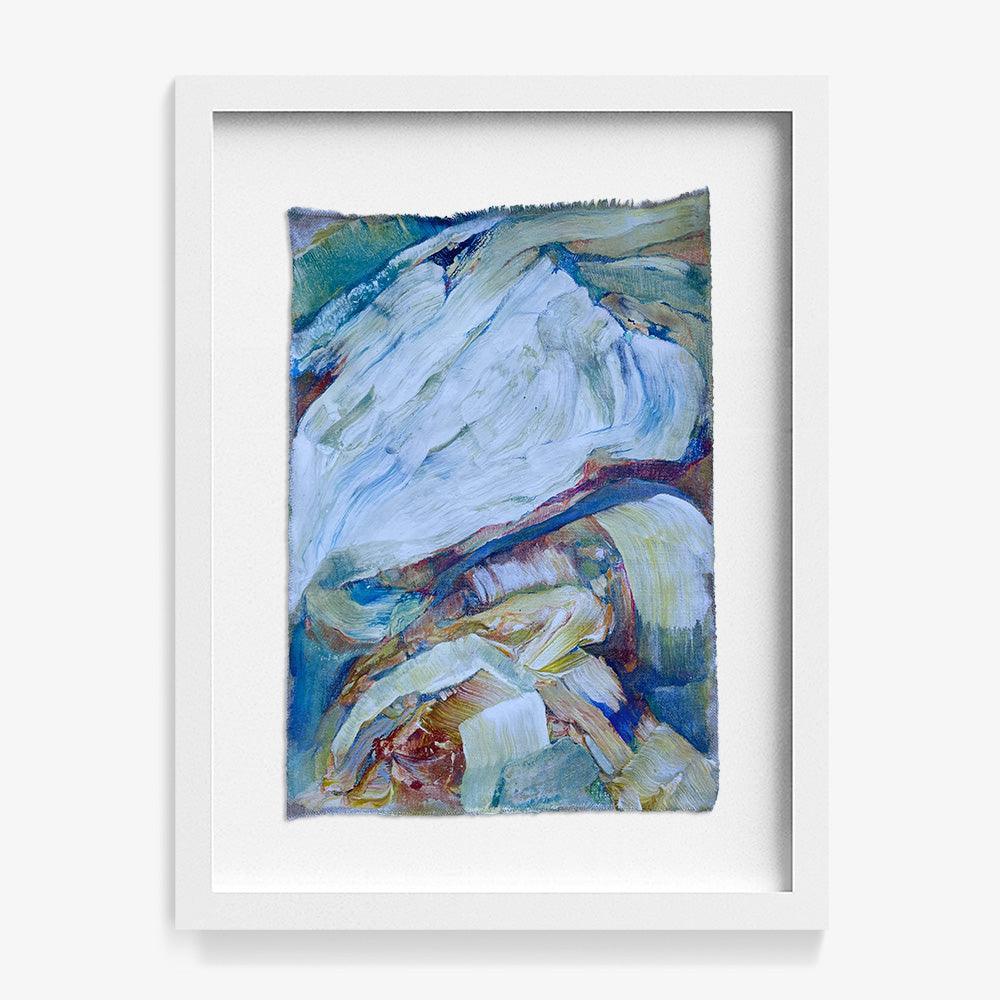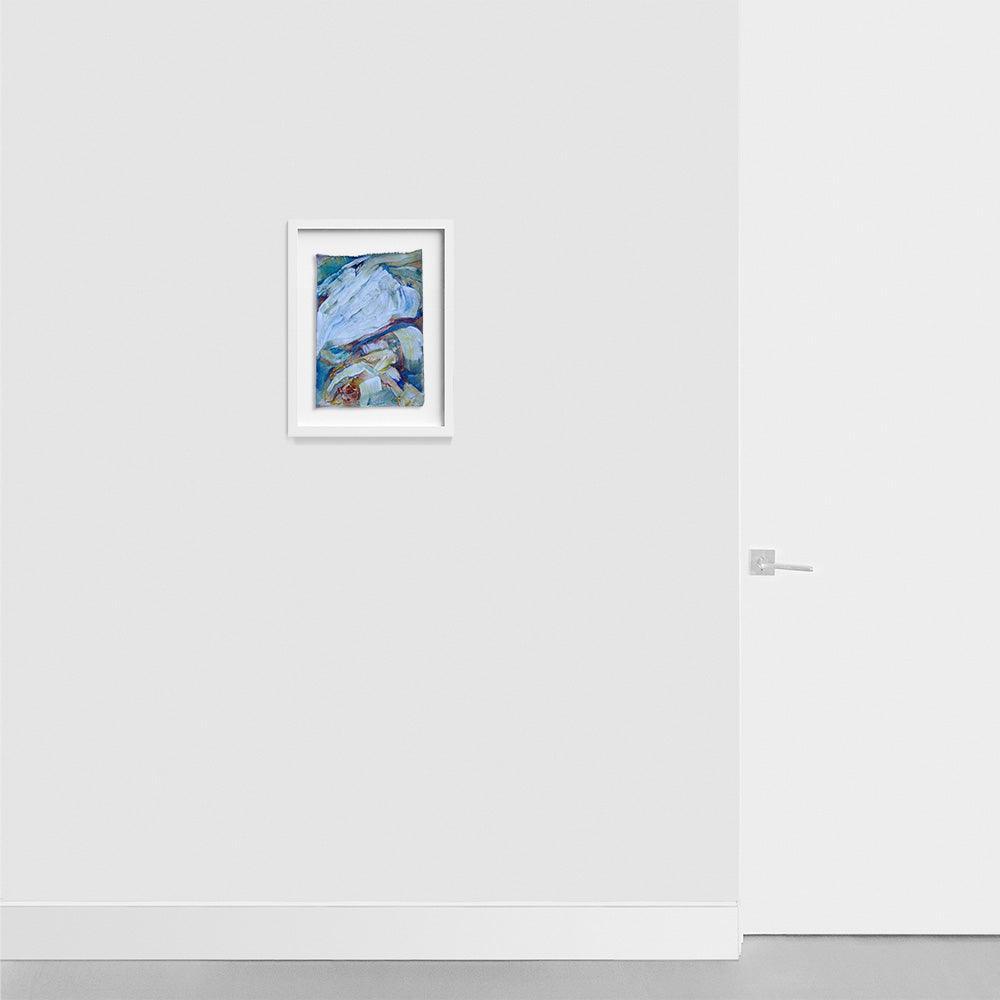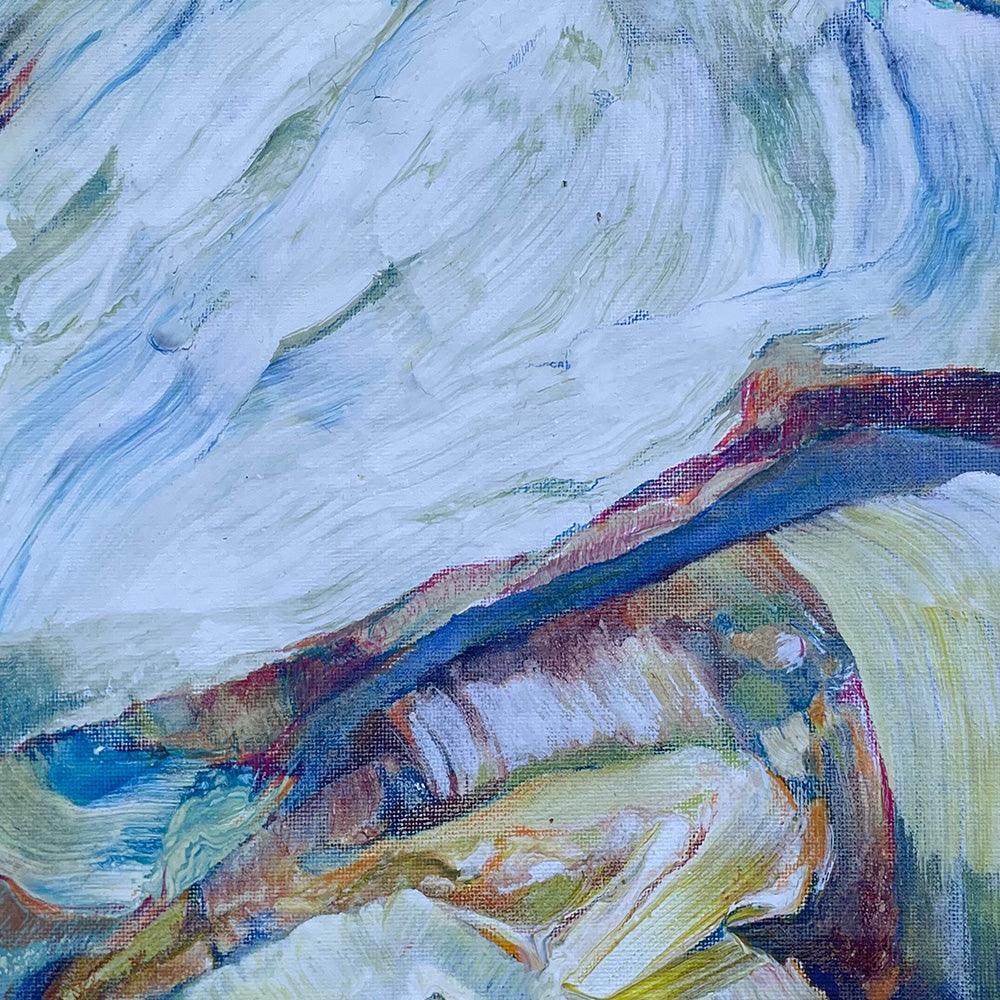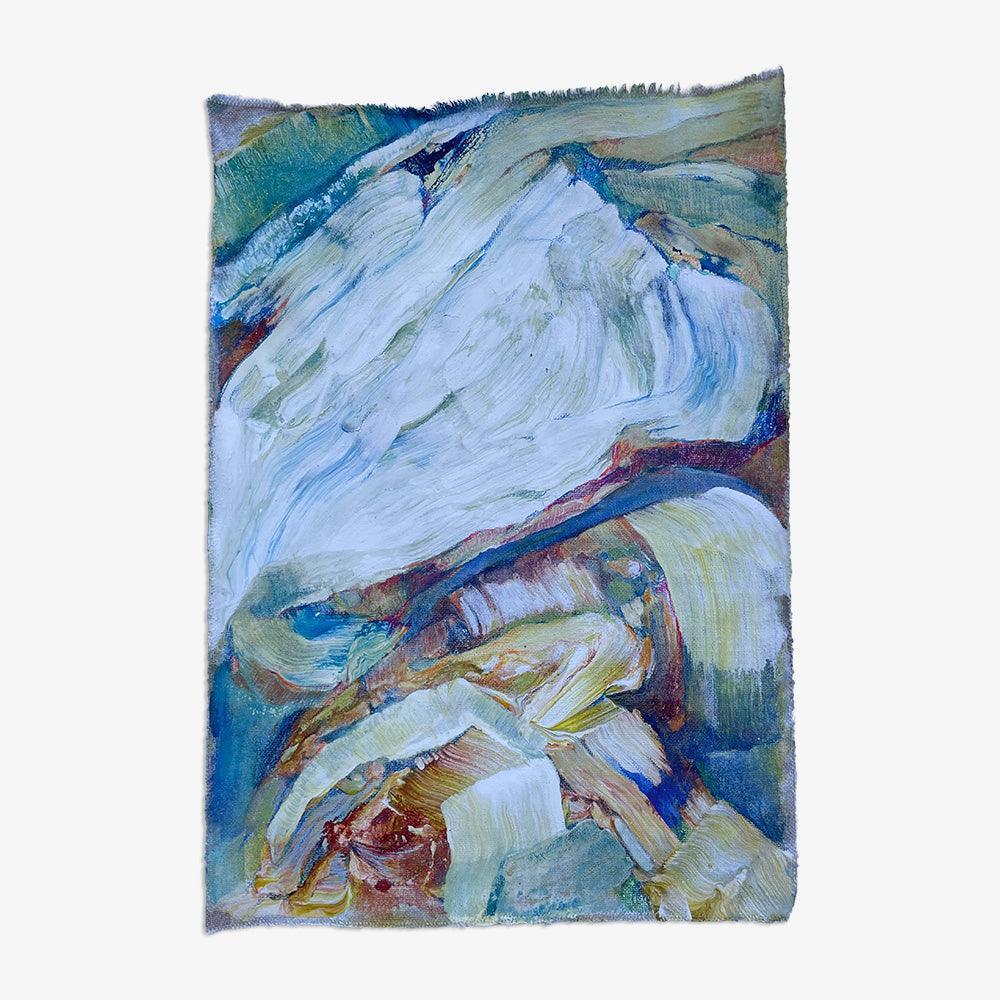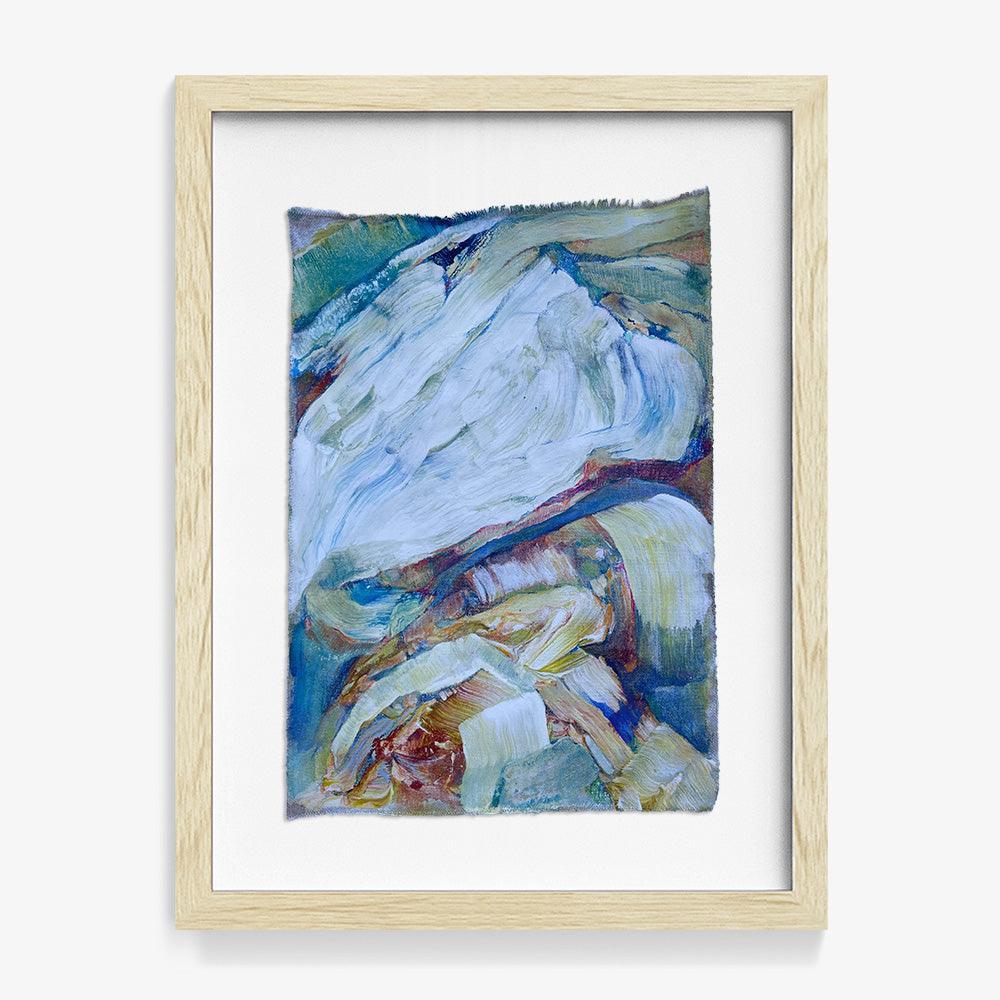 New Landscapes in Familiar Terrain 18
Oil, acrylic ink, acrylic, pencil, colored pencils on cotton canvas
New parenthood is a world unto its own. With this specific series Haukaas spent the hours in between taking care of her new son—mostly when he was sleeping or out with his dad—painting. She takes time when she can. For as any parent knows, once a child arrives, your autonomy—at least for a season—departs. The resulting work is, therefore, something completely new. Size and timing was dictated by her new life as a mother as the work in turn taught her a new way to create art. As a new parent, days and nights blur together, and the series A New Landscape in Familiar Terrain mirrors that. Each painting is an imprint of another, changing the "original'' painting as each work becomes connected. She continues working on them separately as they become independent works. In some of them you can see a resemblance and some you cannot. But nevertheless, they have affected each other. Maybe even created each other. In her own words:

A new you greets you.

In the land of everything that exists but cannot be seen. A River holding all things past and present, so deep that I drown. So deep it swallows the sun.

Underneath, insisting tugs of the river, above, all the colors in the world reflecting on the surface. The loud swell of water, ice cold on the skin. M
Yet, a riverbed is promising on each side. Stones in the water - unsentimental, and safe - lead a path to somewhere. A new path every night. I collect my own stones and add.

New landscapes, familiar terrain. They are life, as they are death. They are the deep currents of the river and all the colors in the world. A part of everything that exists but cannot be seen.
This original artwork has sold
Follow Astri Styrkestad Haukaas to get updates on their practice and upcoming exhibitions
Be in the Know About Artwork Launches & Artist News
Artwork Information

Year
2022

Materials
Oil, acrylic ink, acrylic, pencil, colored pencils on cotton canvas

Authentication
Signed by artist.

The work comes with a Certification of Authenticity signed by the Co-Founder of Tappan
Framed Dimensions

Floated: 16 x 14 x 1.5 inches

This artwork is custom-framed in hand-built solid wood framing with archival materials. Custom framed artworks will ship in 1 - 3 weeks.
"My subject matter is nature influenced by subjective memories. I love thinking about how humans make deep, personal relations with nature - places, mountains, lakes, on earth and in space."
-Astri Styrkestad Haukaas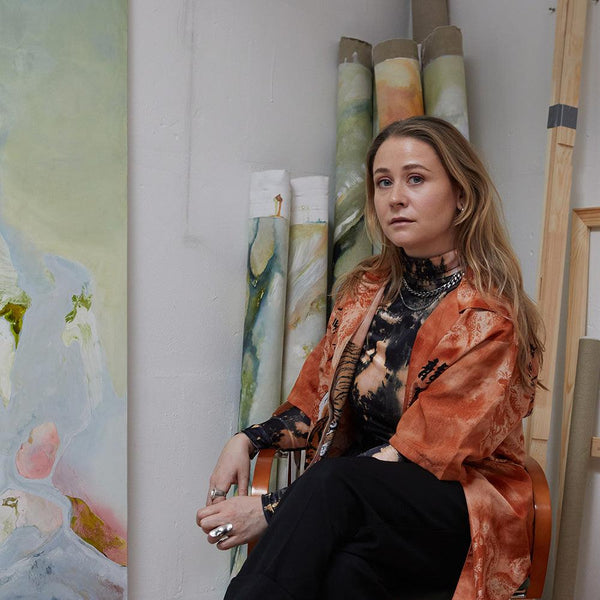 About the Artist
Astri Styrkestad Haukaas
Abstract painter and founder of Danish artspace KVIT, Astri Styrkestad Haukaas's expressive paintings draw their colors and tones from nature. For each series, Haukaas paints her subjective experience of the natural world -- often painting the same space multiple times as she remembers it through different, changing moments. Haukaas' work has been featured in Artforum.
In the Studio