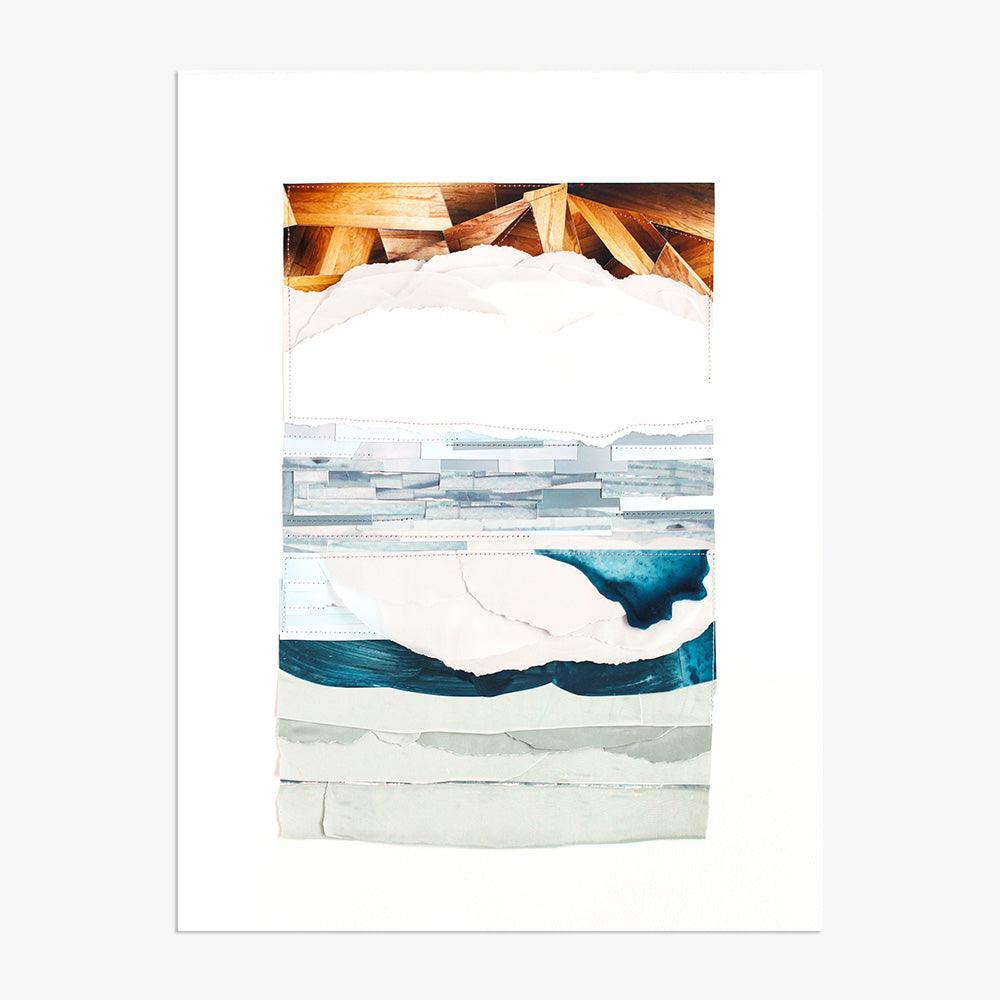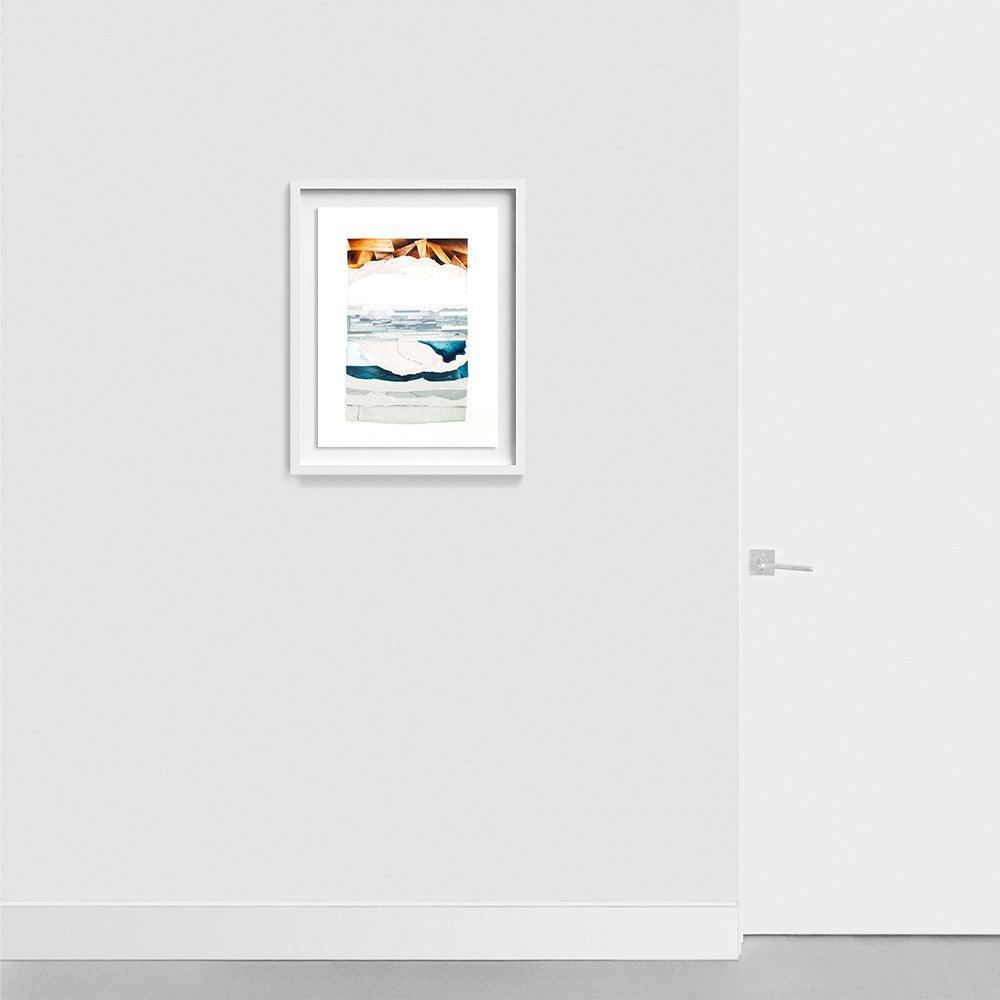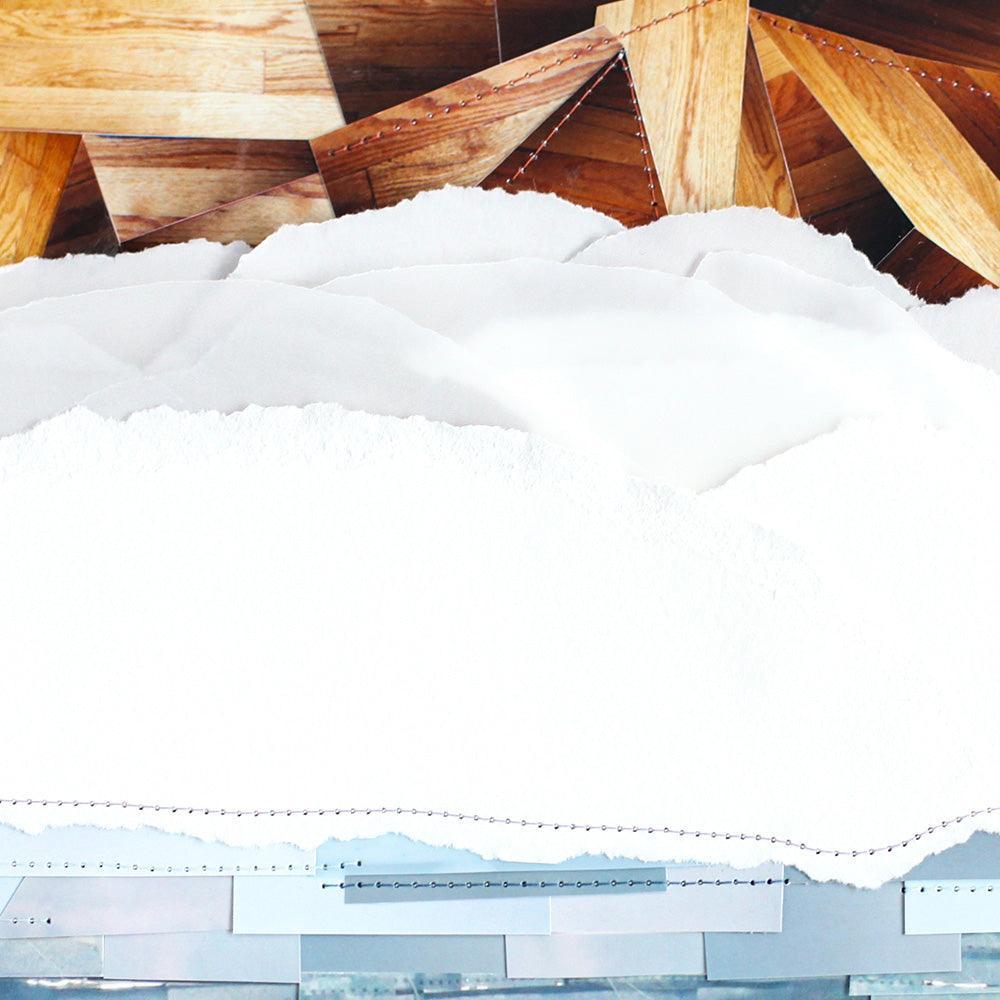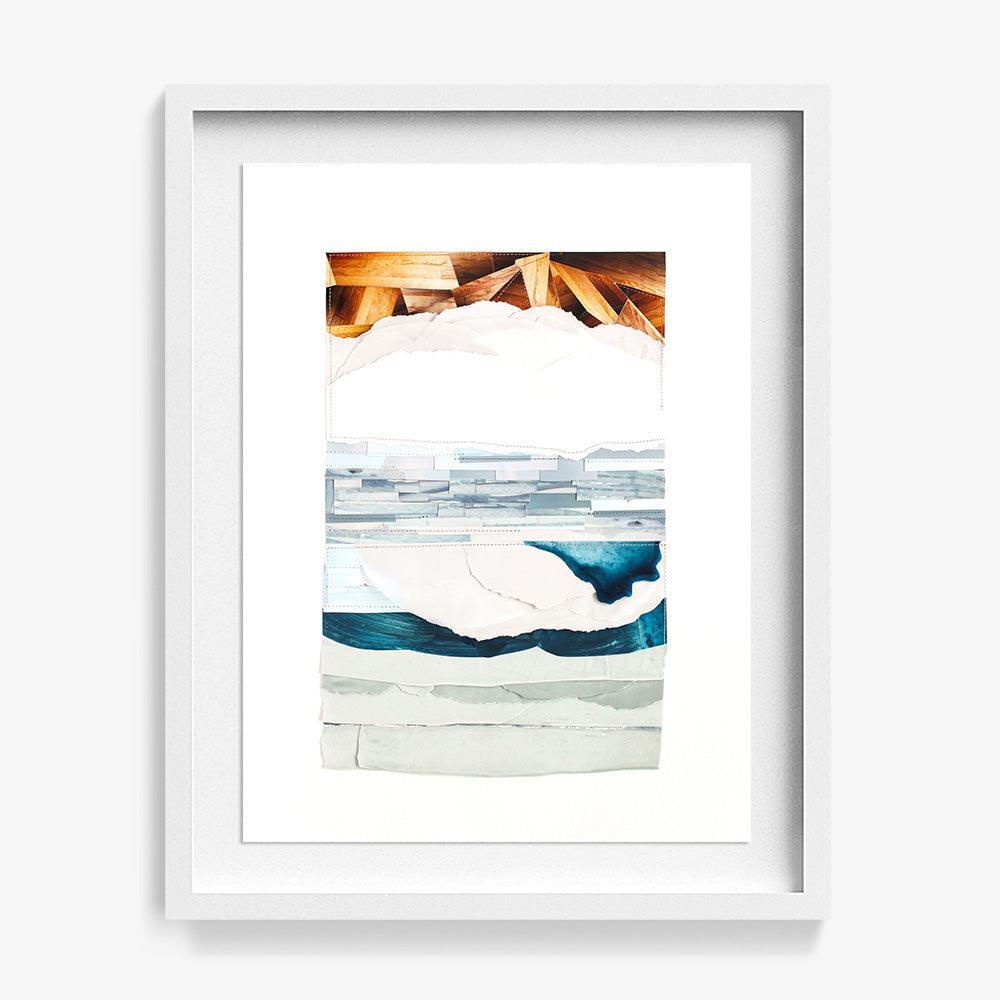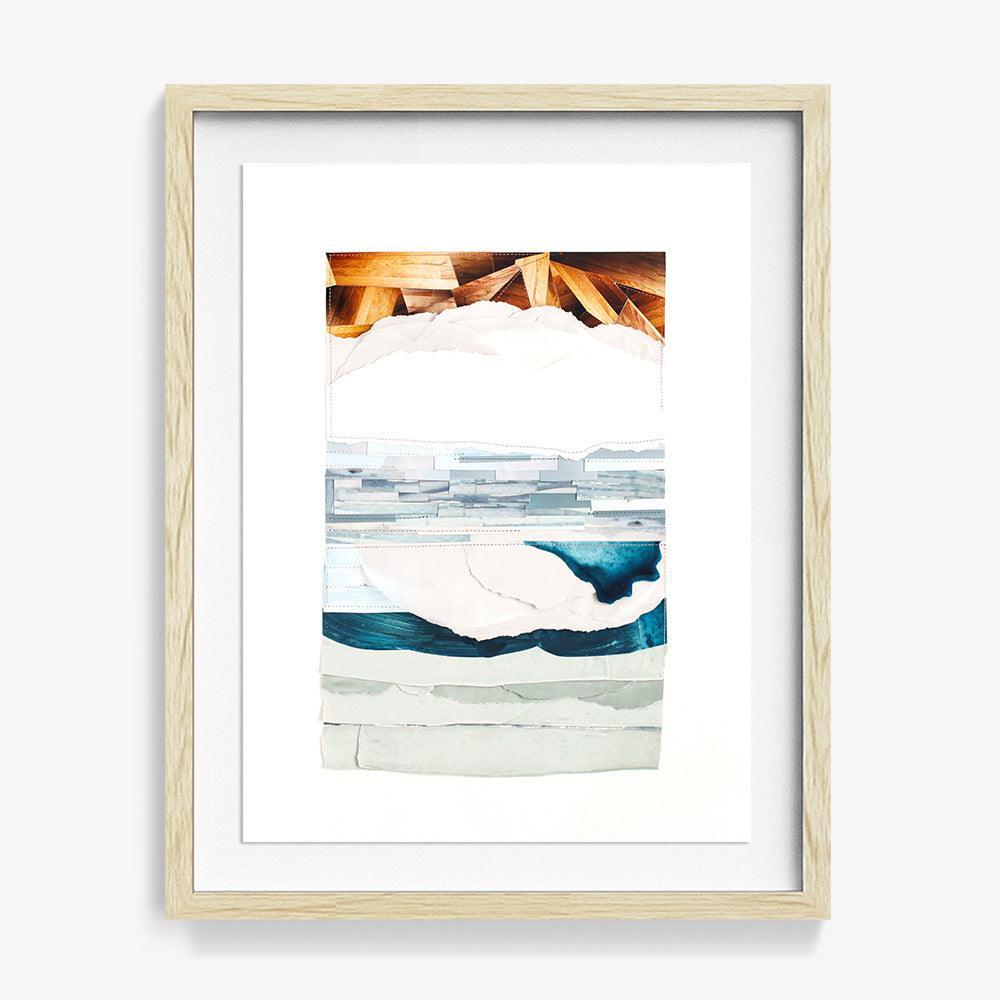 DESCRIPTION
Paper, photos, acrylic, thread on paper | 2023
Blues, whites, and earthy tones soar across the canvas in the aptly named Airshow, the latest collage series by Kate Drewniak. Through the series, the artist pieces childhood memories from a day at an airshow—constructing new arrangements inspired by the dichotomy of the sky, with its constancy and seemingly endless variations in color and textures. The process of deconstructing and reorganizing paper, fabric, and photographs is Drewniak's attempt to capture the feeling of trying to remember something but not being able to get all of the details right. "Our memories are malleable," she says. "They're easily influenced by new information, and these collages are a translation of a childhood memory commingled with new details."
DIMENSIONS
20 x 15 inches
FRAMED DIMENSIONS
Floated: 24.5 x 19.5 x 2 inches
AUTHENTICITY
The work comes with a Certification of Authenticity signed by the Co-Founder of Tappan.
This original artwork has sold
Follow Kate Drewniak to get updates on their practice and upcoming exhibitions
Be in the Know About Artwork Launches & Artist News
"I didn't want to waste the entire inside of the books, so I started trying to find ways to incorporate the paper into my art. It pretty much went full circle and I started sewing the paper together again."
-Kate Drewniak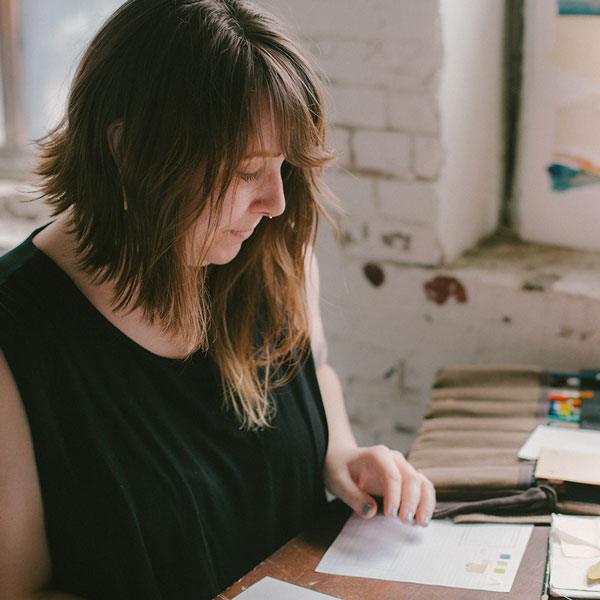 About the Artist
Kate Drewniak
Kate Drewniak's, airy, 3d mixed-media works blur the lines between painting, collage and sculpture. Her process includes hand painting paper, cutting, tearing, and sewing to reassemble layered pieces into a sculptural collage. Her work has been featured Full Blede, Boston Magazine, and Gallerie Magazine.
In the Studio