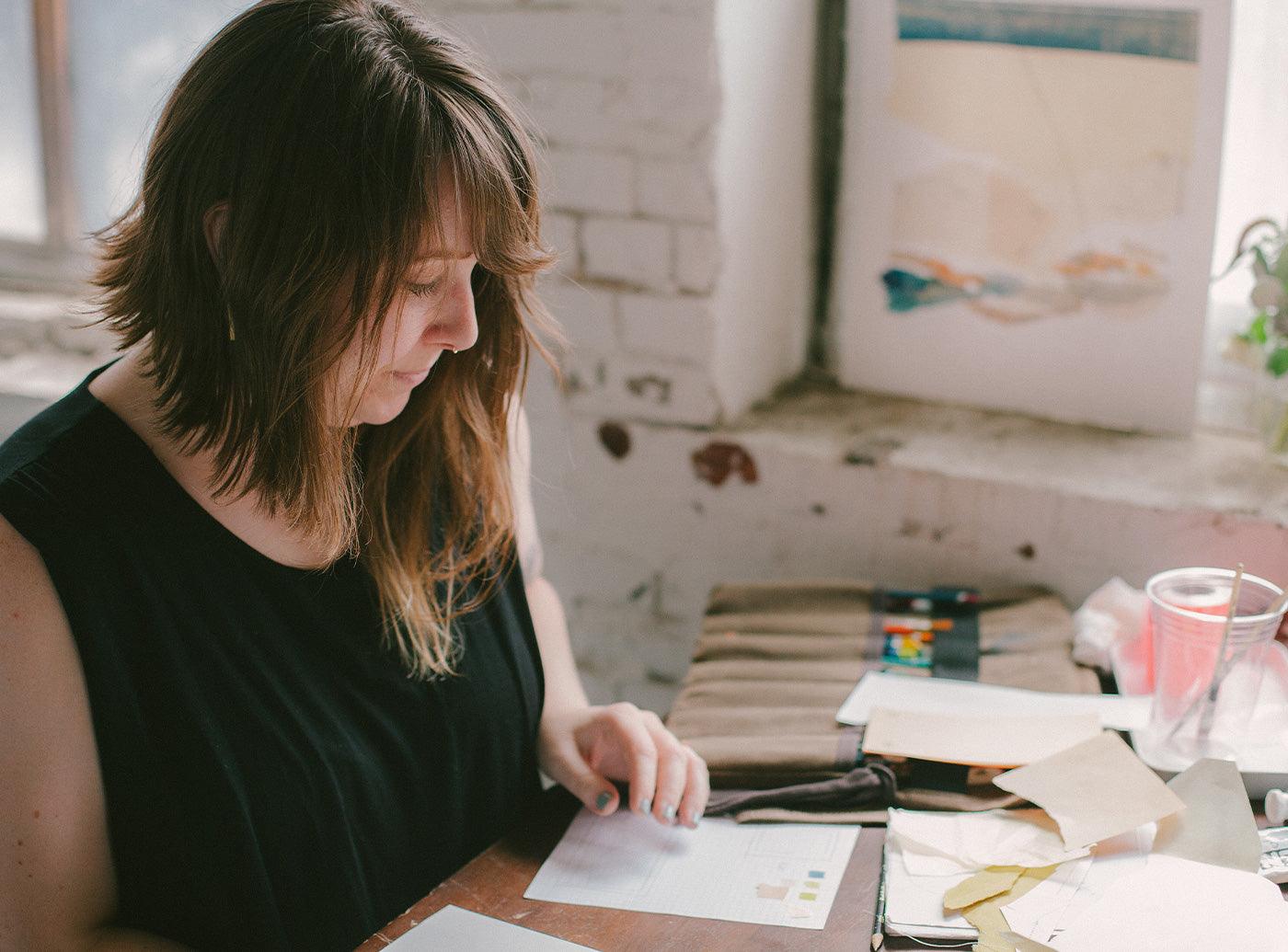 In the Studio | Kate Drewniak
Kate Drewniak's work blurs the lines between painting, collage and sculpture. Here we explore her studio space and artistic practice.
TAPPAN
You studied painting, but when did you begin exploring with different media in your works?
KATE DREWNIAK
I studied painting in art school, but luckily I was encouraged to explore other media as well. I was doing a lot of sewing and experimented with making 3d forms out of fabric and sewing tea stained paper/forming it into installations and 3d pieces as well. I also started basic bookbinding and making my own sketchbooks with vintage book covers. I didn't want to waste the entire inside of the books, so I started trying to find ways to incorporate the paper into my art. It pretty much went full circle and I started sewing the paper together again.
Kate Drewniak says:
"I DIDN'T WANT TO WASTE THE ENTIRE INSIDE OF THE BOOKS, SO I STARTED TRYING TO FIND WAYS TO INCORPORATE THE PAPER INTO MY ART. IT PRETTY MUCH WENT FULL CIRCLE AND I STARTED SEWING THE PAPER TOGETHER AGAIN."
TAPPAN
What's the first thing you do when you get an idea for a piece?
KATE DREWNIAK
I begin looking for my materials. I love searching through thrift stores and estate sales and getting to see a bunch of weird stuff along the way.
TAPPAN
When did you start calling yourself an artist?
KATE DREWNIAK
Once I had a dedicated studio and was making a cohesive body of work after graduating, it was a little easier for me to make that claim. I still struggle with it sometimes.
TAPPAN
When do you make your best work?
KATE DREWNIAK
When I'm in the moment and not concerned about the end result.
TAPPAN
If you could travel anywhere to create for a while, where would you go?
KATE DREWNIAK
I've always wanted to take a road trip across the US. I think it would be amazing to make art that's inspired by all of the different landscapes across the country.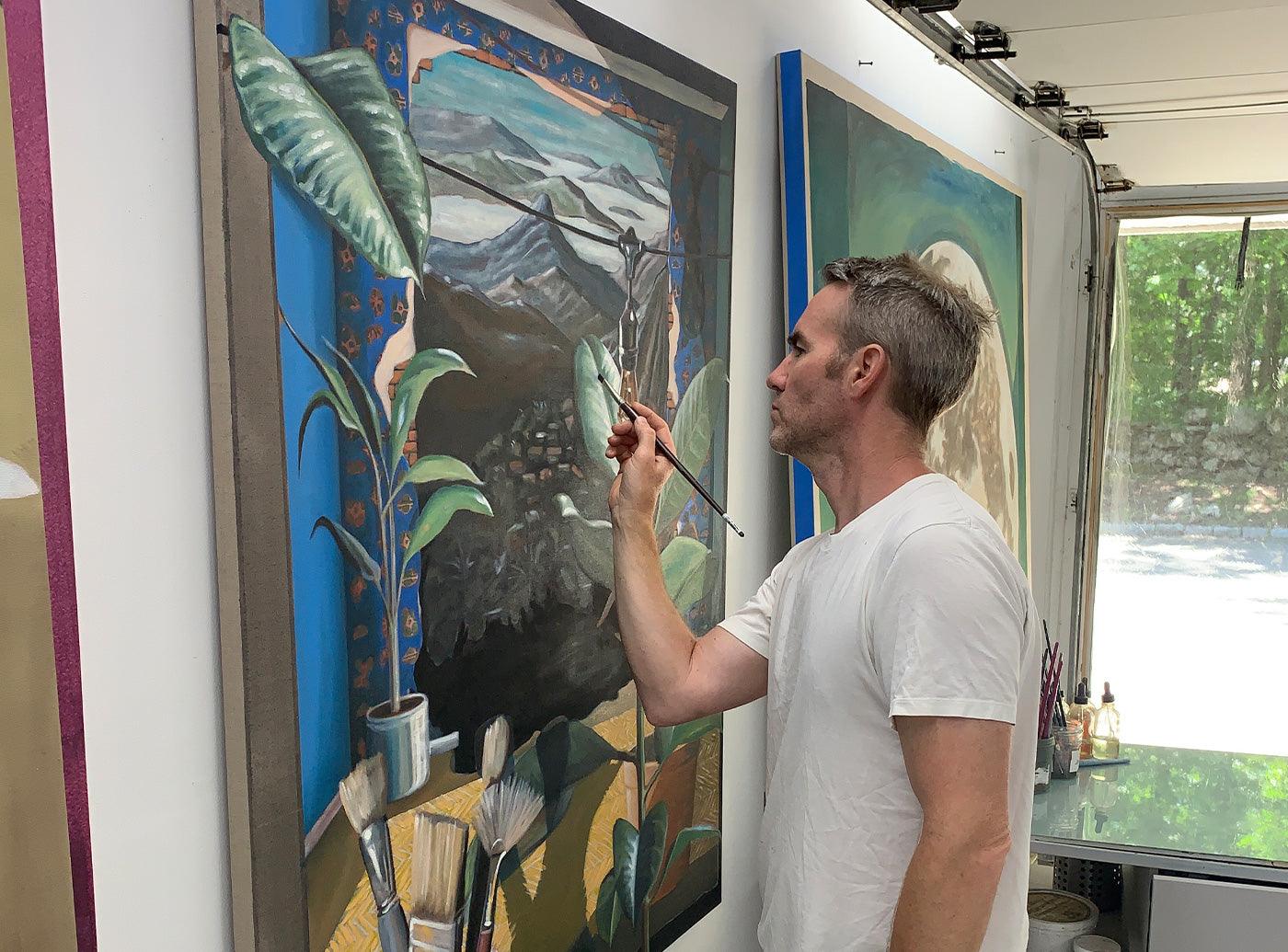 In the Studio
Tappan is pleased to introduce Mathew Tucker, an artist who illustrates the artificial nature of landscape painting. What results is a surreal body of work that is both colorful in concept and ...
Read more