Mixed Media
Lives and works in Boston, MA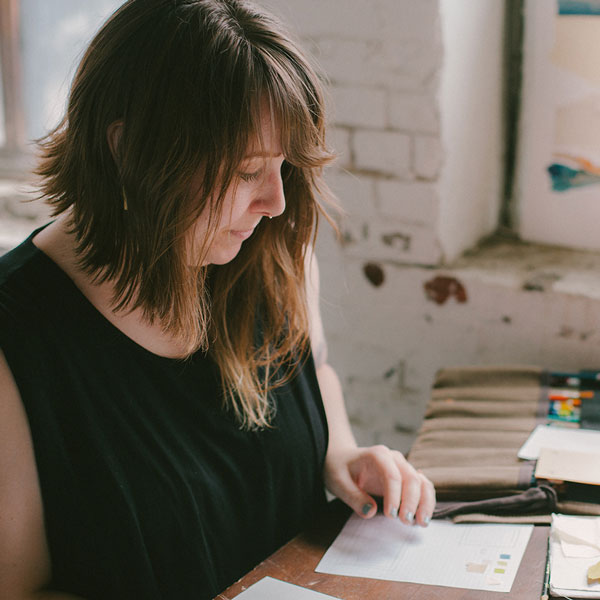 Kate Drewniak's, airy, 3d mixed-media works blur the lines between painting, collage and sculpture. Her process includes hand painting paper, cutting, tearing, and sewing to reassemble layered pieces into a sculptural collage. Her work has been featured Full Blede, Boston Magazine, and Gallerie Magazine.
"I didn't want to waste the entire inside of the books, so I started trying to find ways to incorporate the paper into my art. It pretty much went full circle and I started sewing the paper together again."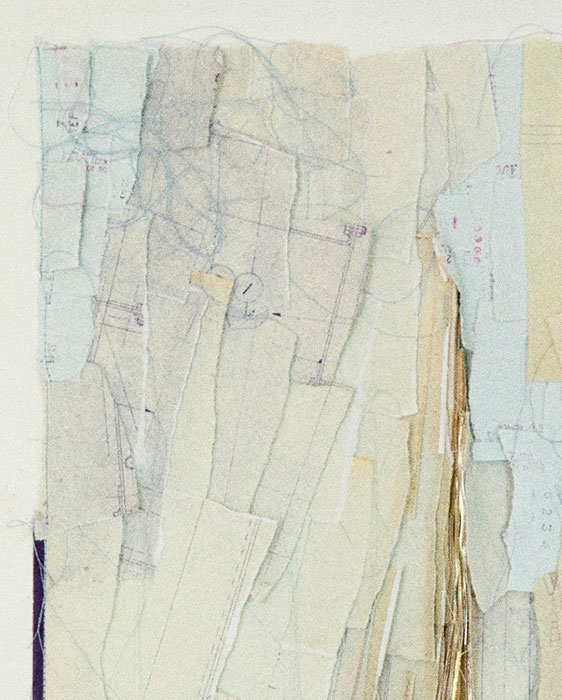 Explore More
Get to know our coveted and institutionally recognized artists, explore curations made by art and design insiders and peek inside the homes of our collectors.