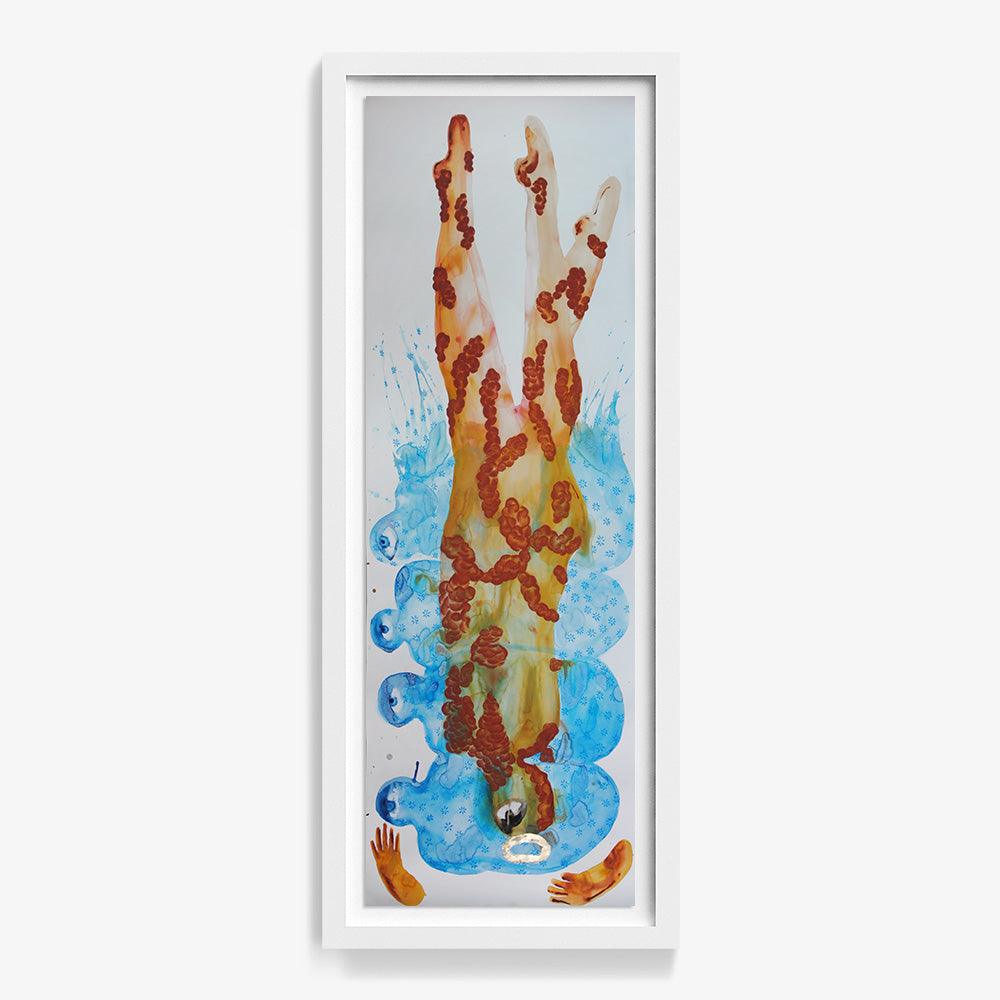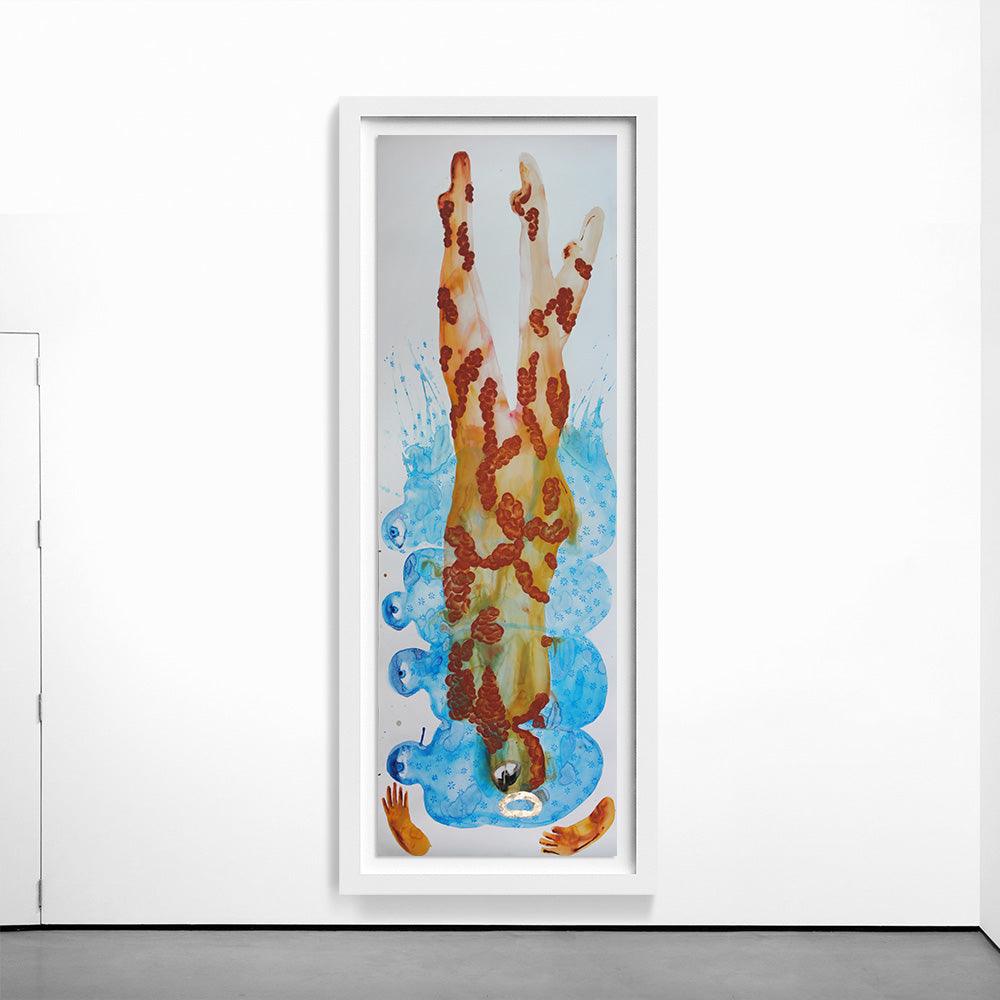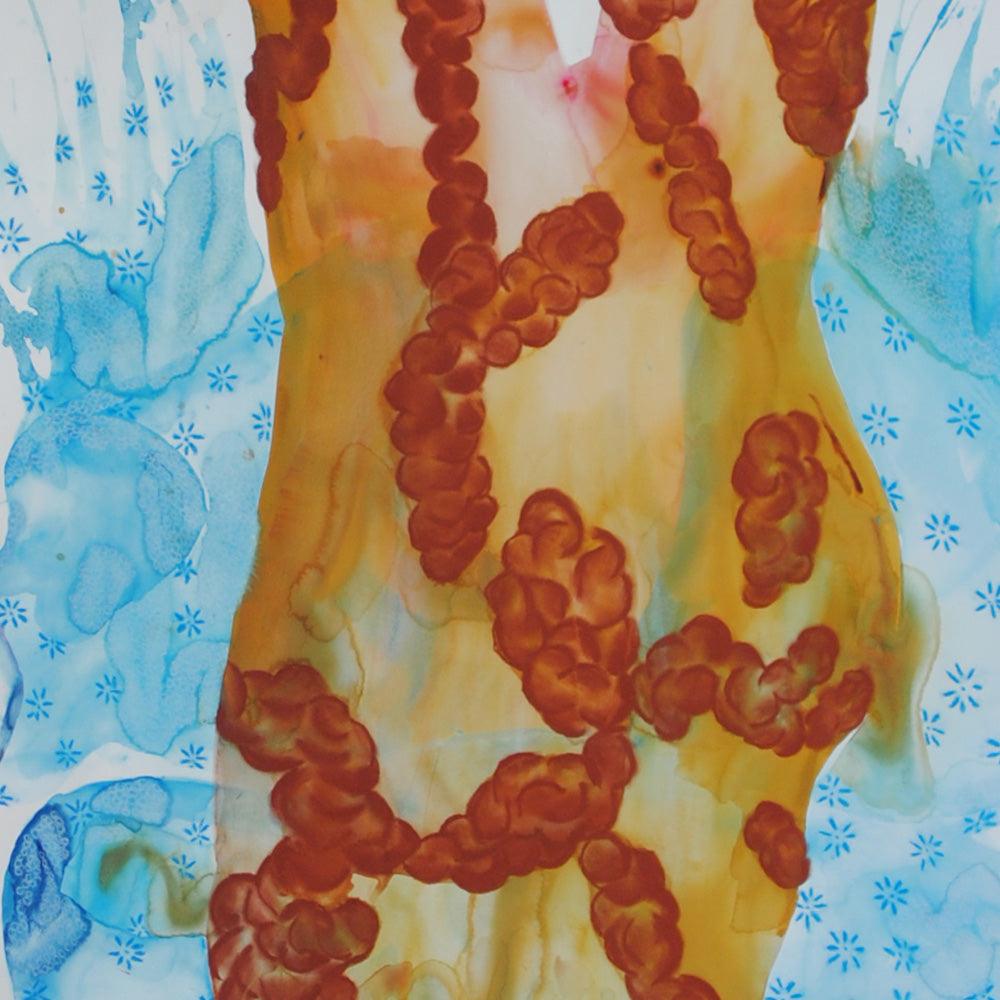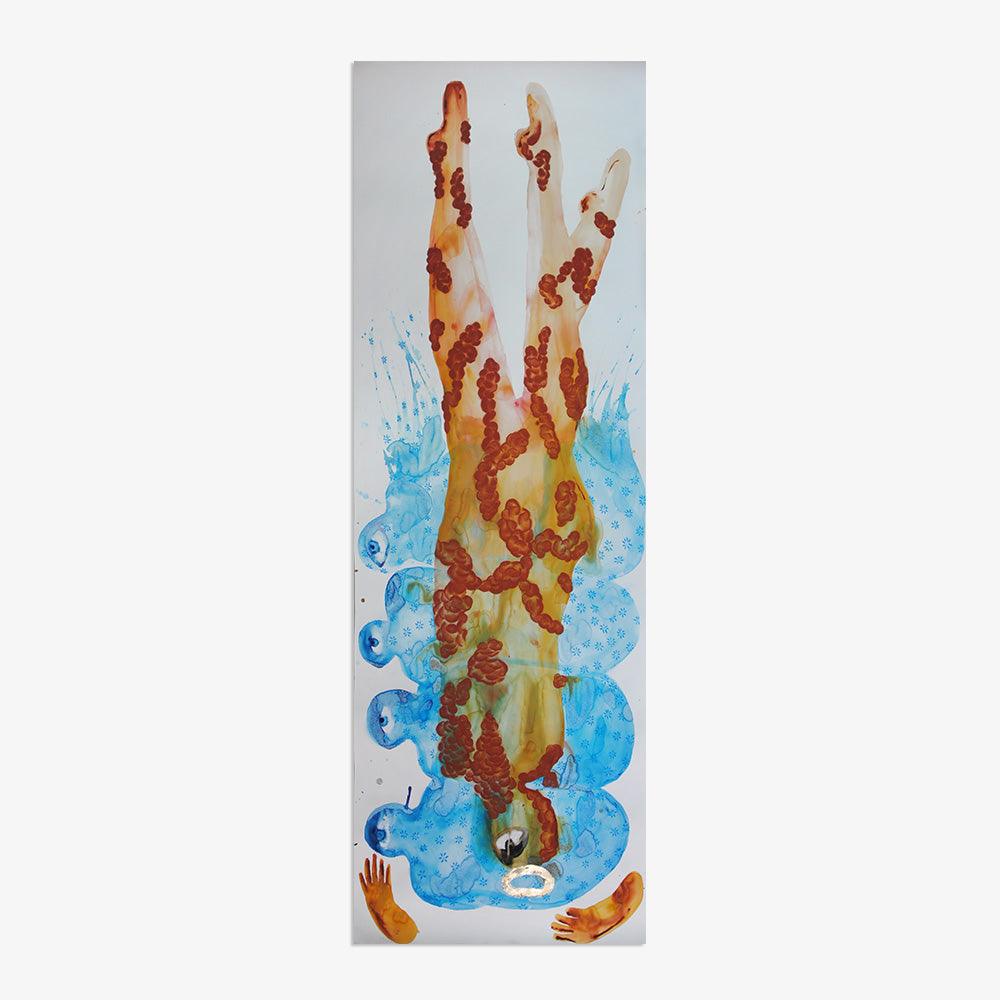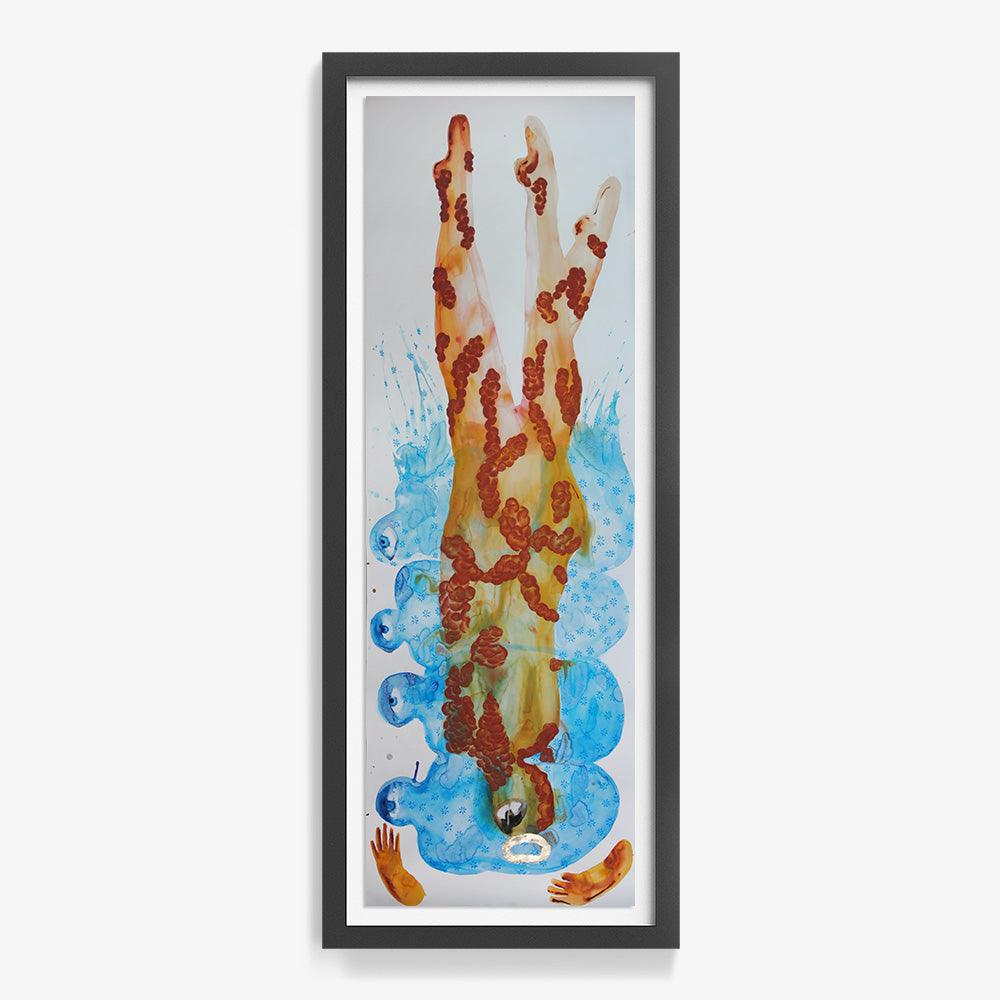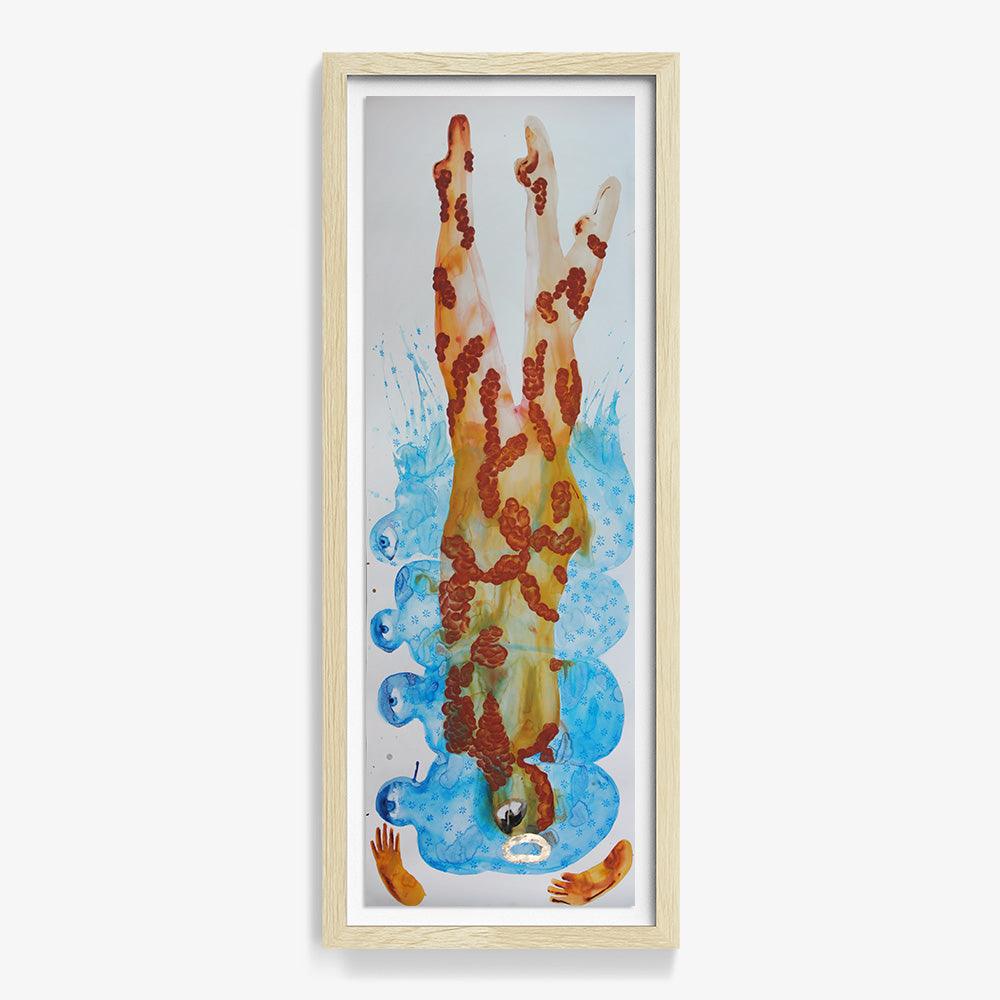 I Dive Within My Spirit to Drown in Your Seas (I Am The Lover)
DESCRIPTION
​​Watercolor and dry pastel on paper | 2021
My body rises and falls.
My body swims and dives.
My body grows and decays.
My body remembers and forgets.
My body closes its eyes to meet you.
My body opens its eyes to meet itself.

In Alymamah Rashed's new collection, "When I Met Your My Allusions", the internationally-celebrated Kuwaiti artist explores the expansion of her body through living with the state of eternal yearning. Usually appearing to her the moment before she falls asleep, the images she renders in watercolor, dry pastels, and clay are vivid and alive. To Rashed, they capture the moment when her spirit leaves her body before falling asleep. In Islam, the spirit then returns to the body the moment it wakes up. Rashed's work considers where her spirit travels during her sleeping hours, and whom (or what) it attaches to—the ornaments in her studio's carpet, for example, or in the palm trees that line the highway to Kuwait City. Then, as she awakes, the linkage between her body and spirit enables the return to Earth. She awakes, having returned to her body while not knowing where she's travelled during her sleep. Rashed explains that this experience differs from a dream—a state that is activated through belief rather than a remembered vision. As Muslim mystic and philosopher Ibn Arabi discusses the Freudian concept of unconsciousness, al-la-shu'ur, in his famous book, "The Bezel's of Wisdom," Arabi interprets reality as a dream and frames it as an objective illusion. Through Rashed's bold new series, she explores the timescape and spiritual experience of the traveling spirit once we sleep.

My spirit might be traveling into the light and dark.
My spirit might be meeting itself or other repetitions of itself.
My spirit might be swimming within its remembrance.
My spirit might be intertwined with yours.
My spirit is rooted between the mud of my skin the mud of the earth.
My spirit is yours mine.

(I have met my allusions/Isharat)
DIMENSIONS
145 x 48 inches
FRAMED DIMENSIONS
Floated: 150 x 53 x 2 inches
AUTHENTICATION
Signed by artist.
The work comes with a Certification of Authenticity signed by the Co-Founder of Tappan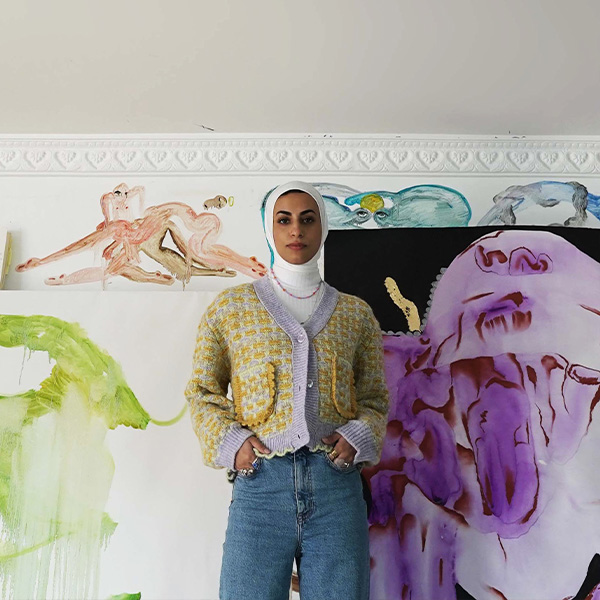 Studio Visit
Q. Describe your work in three words
A. Fluctuant, Rawhani (Spiritual in Arabic), Caressing.
Explore
We invite you to explore our curated collection of abstract artworks by Tappan artists.
"My work explores the birth of my body as a Muslima Cyborg. This process starts with the prayer rug, which functions as a concrete spatial departure point for my body/Al-Jism/ ( جسم†). The placement is then followed by a metamorphic separation of my body."
-Alymamah Rashed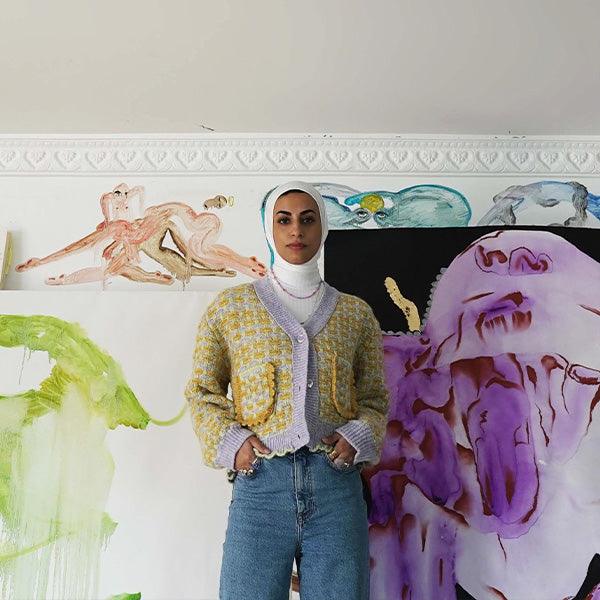 About the Artist
Alymamah Rashed
Featured in Vogue and Harper's Bazaar Arabia, visual artist Alymamah Rashed's surrealist paintings investigate the discourse of her own body as a Muslima Cyborg of the post-internet generation, fluctuating between the east and the west. Her art negotiates her female subjectivity, regional folklore, and the rapid social shifts that she has witnessed through the industrialisation of the Gulf region.
In the Studio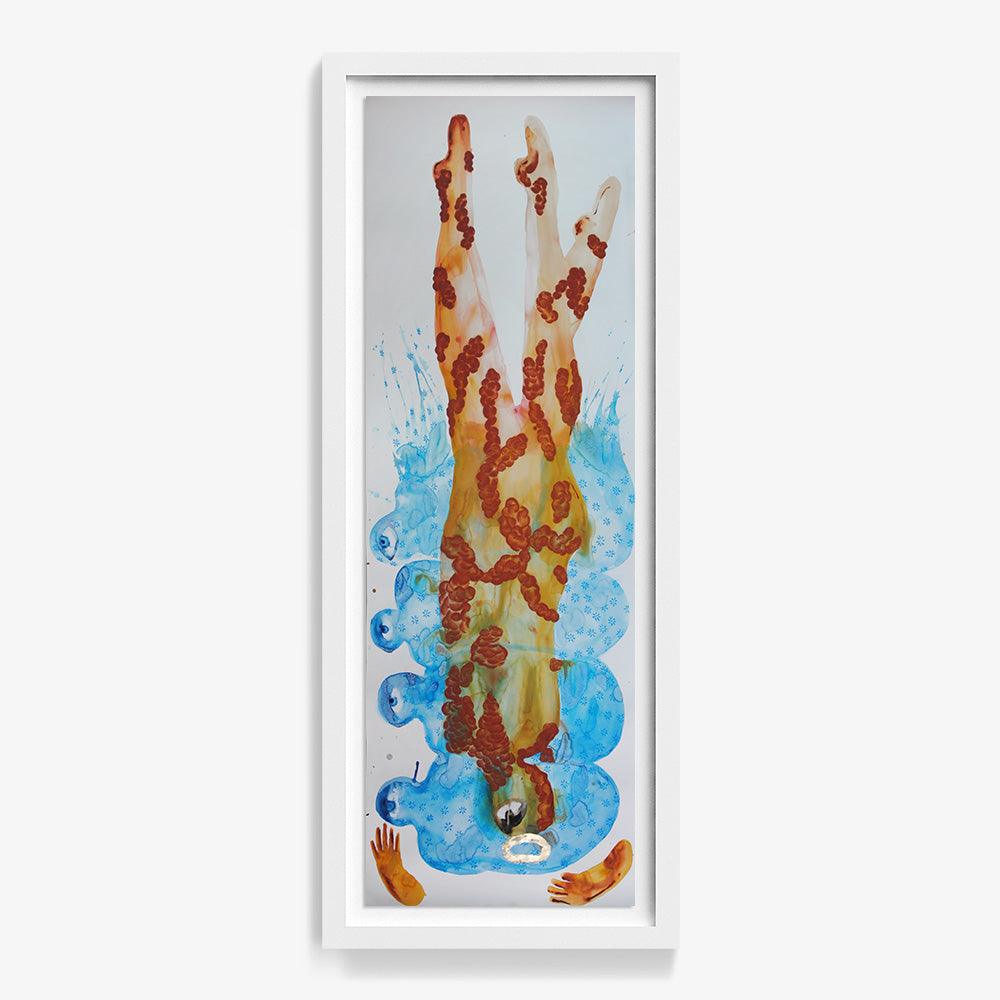 I Dive Within My Spirit to Drown in Your Seas (I Am The Lover)
$ 5,000
Choose options