Painting
Lives and works in Kuwait City, Kuwait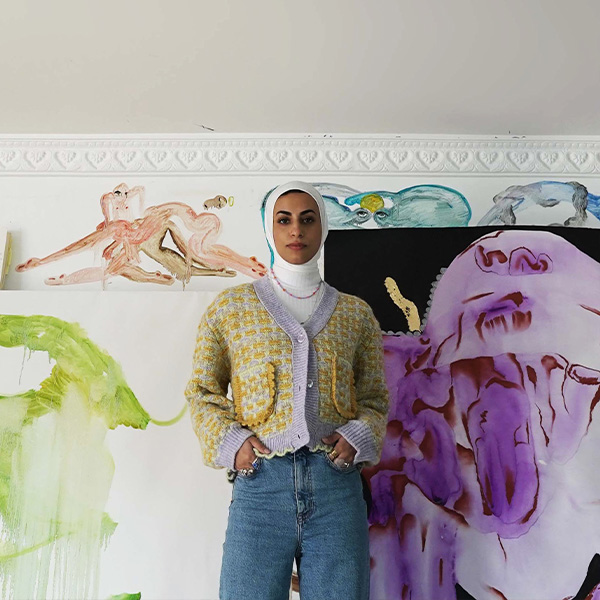 Featured in Vogue and Harper's Bazaar Arabia, visual artist Alymamah Rashed's surrealist paintings investigate the discourse of her own body as a Muslima Cyborg of the post-internet generation, fluctuating between the east and the west. Her art negotiates her female subjectivity, regional folklore, and the rapid social shifts that she has witnessed through the industrialisation of the Gulf region.
"My work explores the birth of my body as a Muslima Cyborg. This process starts with the prayer rug, which functions as a concrete spatial departure point for my body/Al-Jism/ ( جسم†). The placement is then followed by a metamorphic separation of my body."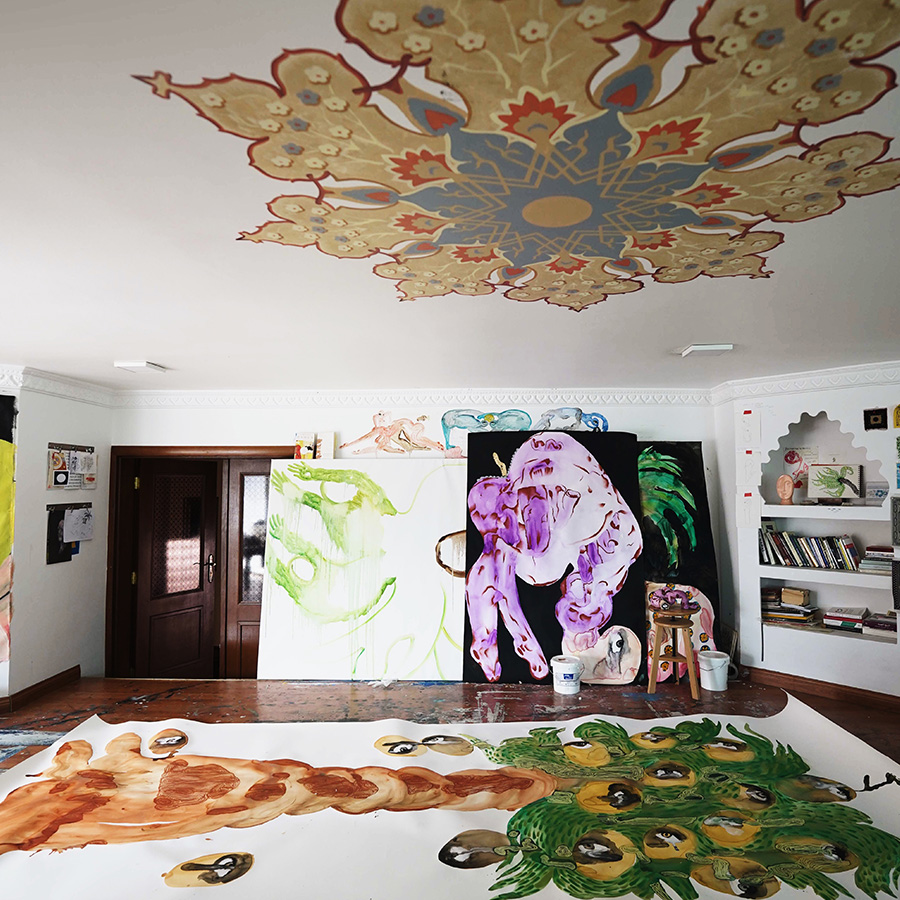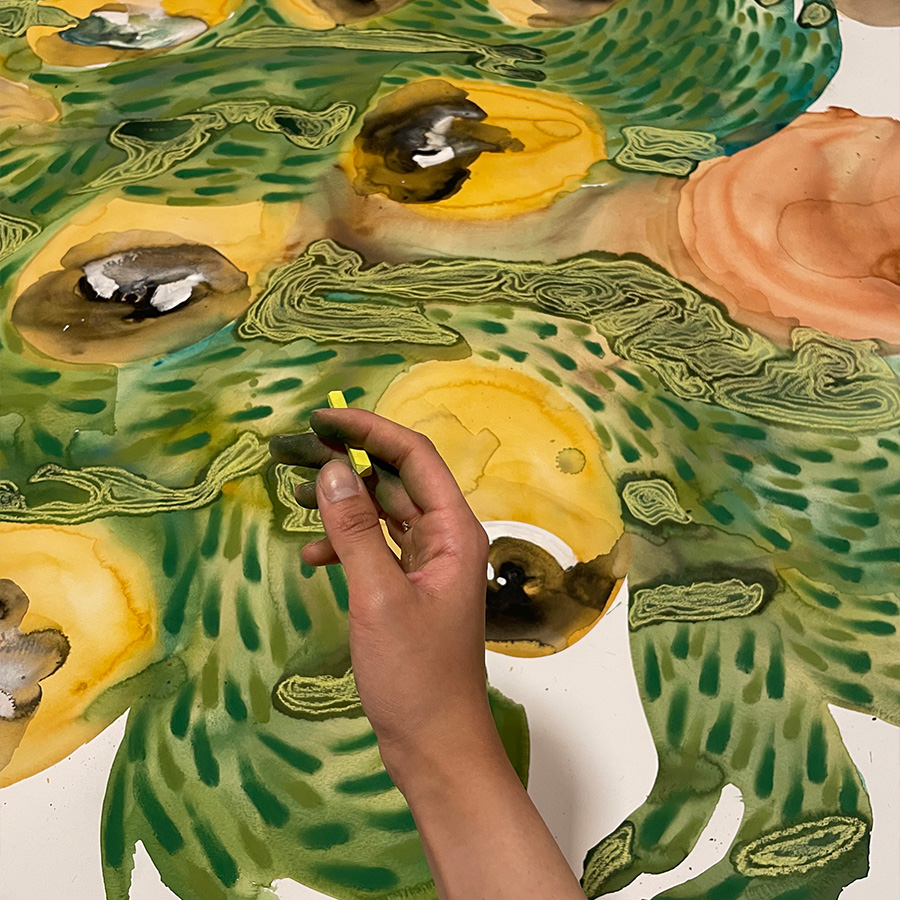 Explore More
Get to know our coveted and institutionally recognized artists, explore curations made by art and design insiders and peek inside the homes of our collectors.