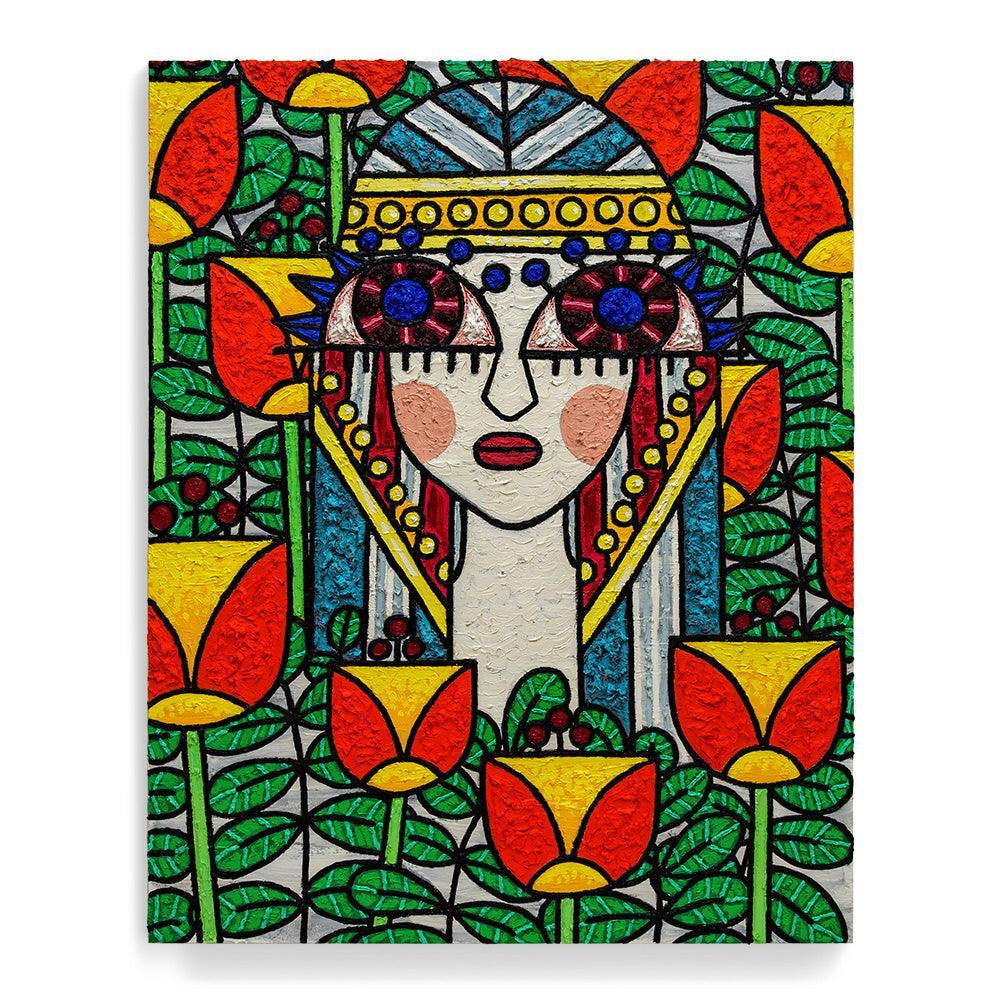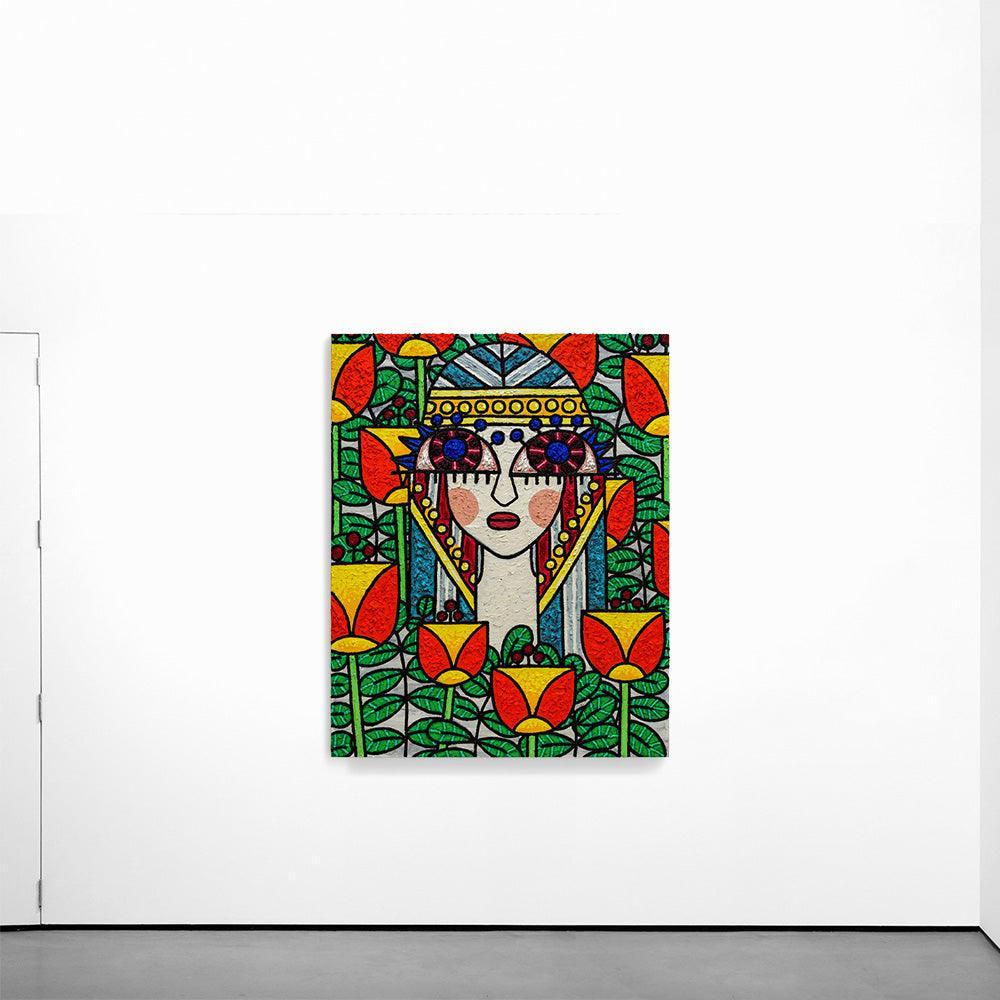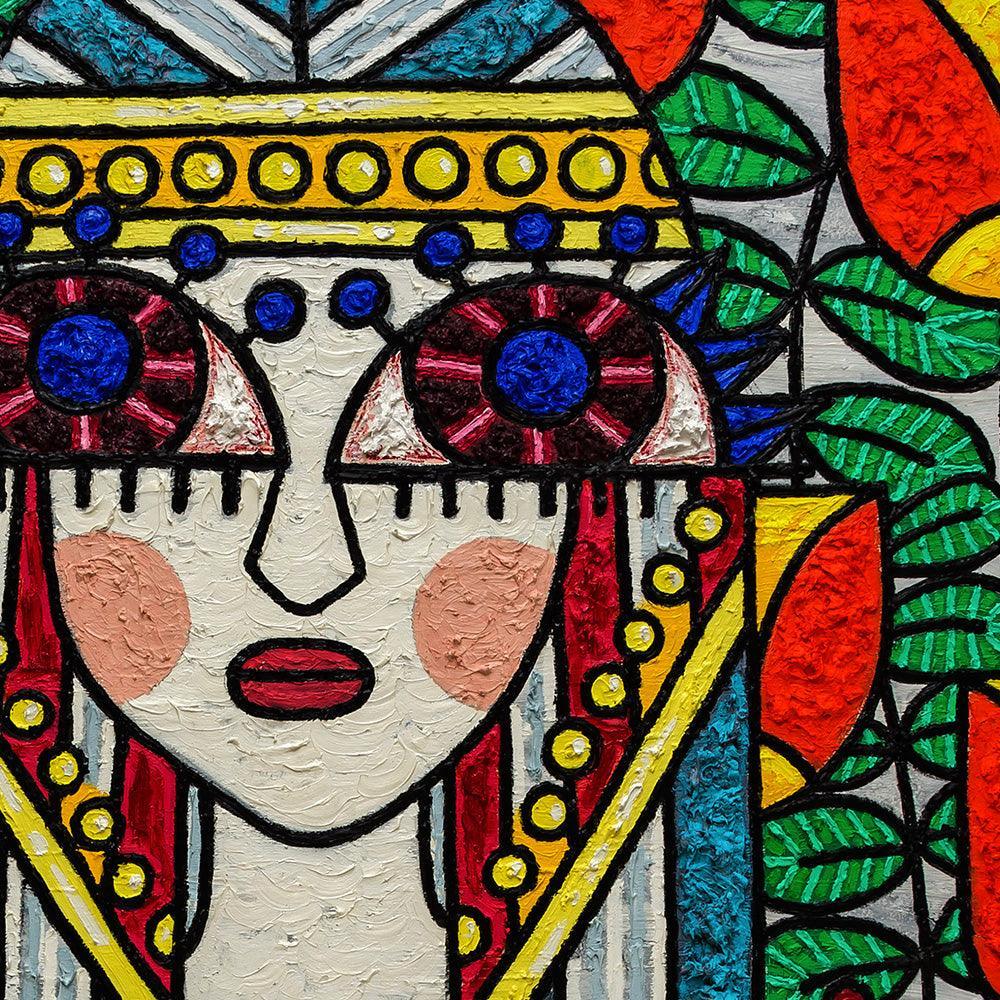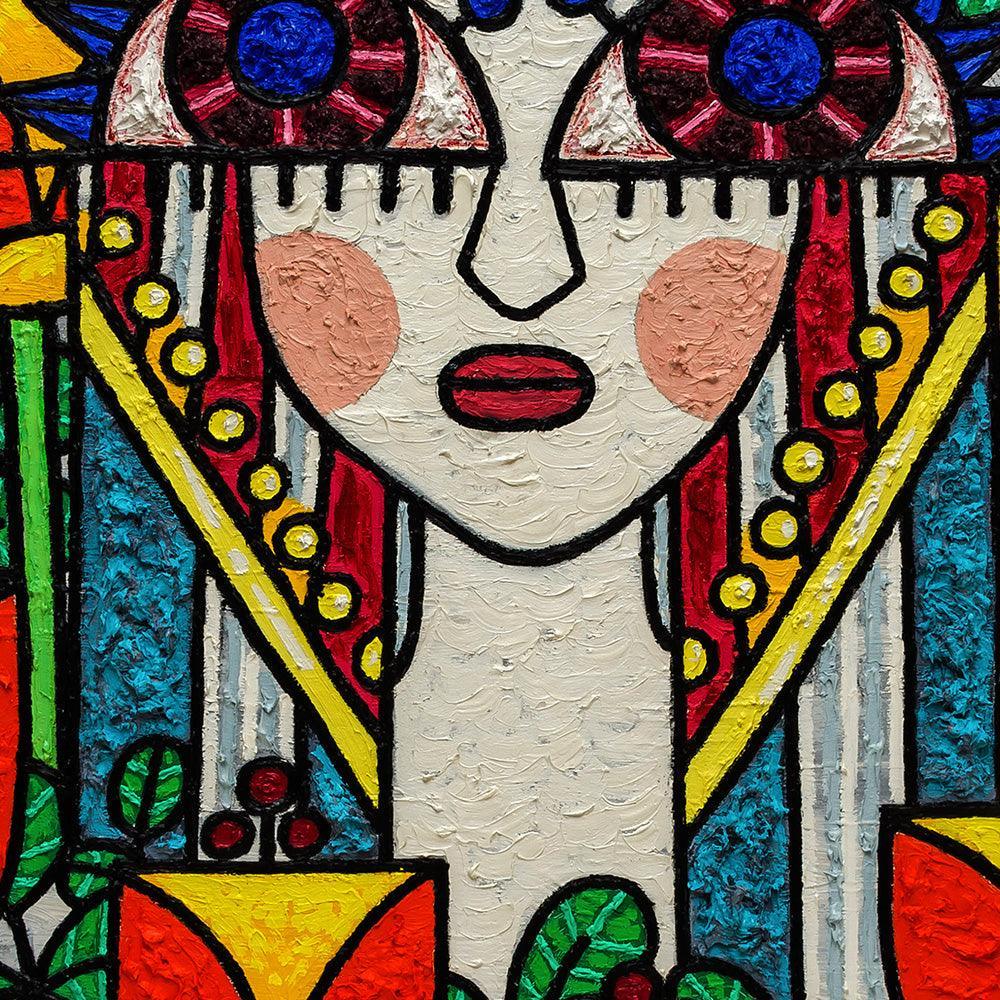 DESCRIPTION
Oil on canvas | 2020
Summerian goddesses, the new series of oil paintings by artist Helen Rebekah Garber, depicts Sumerian goddesses as eternal protectors of the earth. In Sumerian theology, these goddesses are both protectors of the natural world and are at the same time entwined with it—they are literally made up of the earth they protect. The series is a feminist analogy for the entwining of a mother's body and the earth. Both need protection and care to flourish.
DIMENSIONS
60 x 48 inches
AUTHENTICATION
Signed by artist.
The work comes with a Certification of Authenticity signed and numbered by the Co-Founder of Tappan
"Painting is a sixth sense for me. I use painting as a way to digest life experiences."
-Helen Rebekah Garber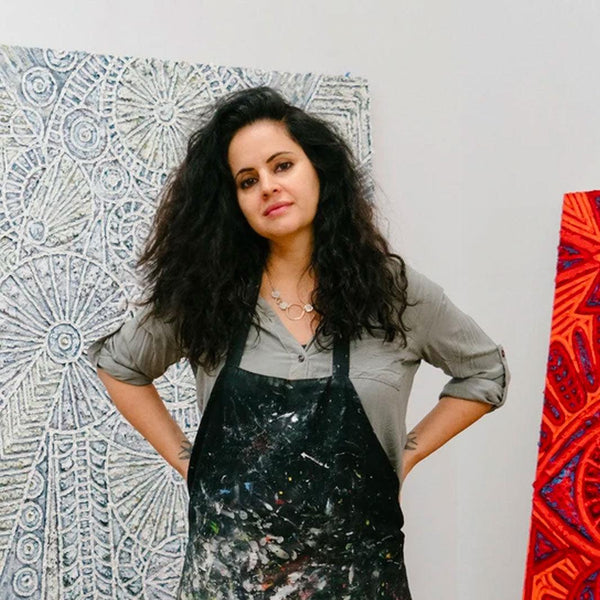 About the Artist
Helen Rebekah Garber
Helen Rebekah Garber's figurative paintings and geometric drawings have been exhibited in museums and galleries across the U.S. and internationally, including Torrence Art Museum, Zona MACO (Mexico City), Santa Monica Museum of Art and the Laguna Art Museum. Her practice revolves around ideas of feminist ideology in relation to societal attitudes on nurturing, spirituality, science and medicine. Her work has been featured in The New York Times, New American Paintings, Vice Media, and the LA Times.
In the Studio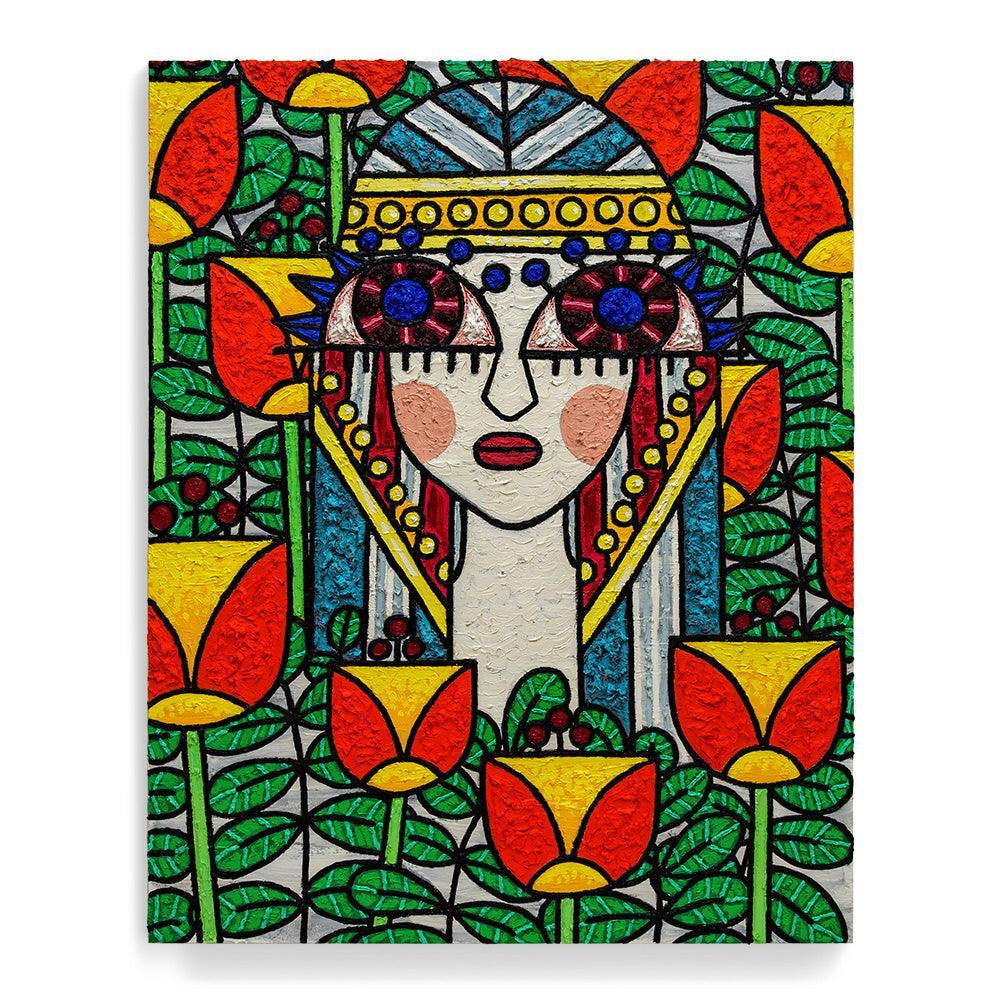 Choose options