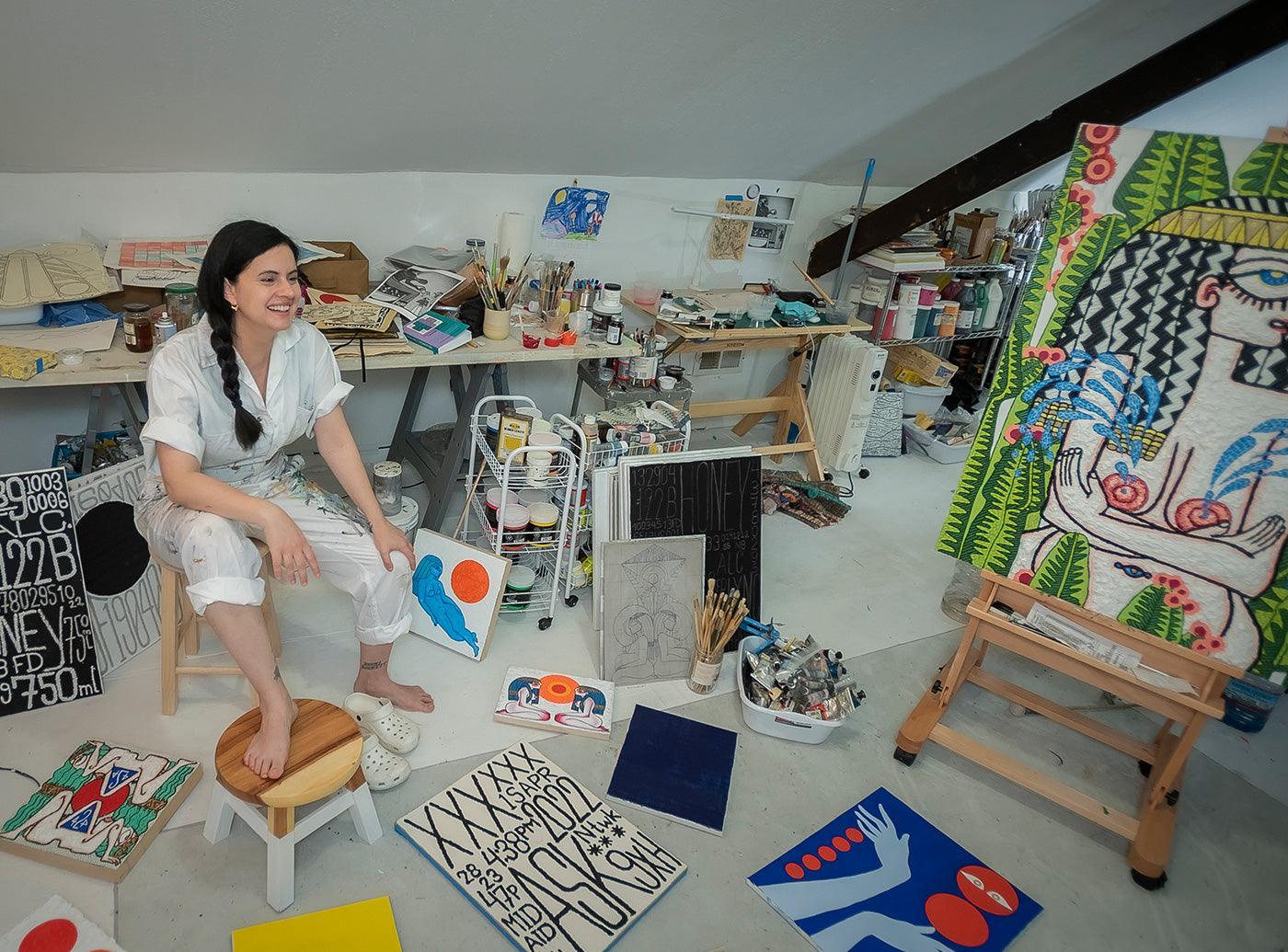 In the Studio | Helen Rebekah Garber
Helen Rebekah Garber's work investigates the relationships between science, mythology and mysticism often drawing resources and inspiration from the connections, parallels and intersections between. Learn more about her unique practice in the interview below.
TAPPAN
Tell us about yourself and how you came to be an artist.
HELEN REBEKAH GARBER
I grew up in a Yemenite Orthodox Jewish household on the border of New York City with my mother and sister. I attended The Long Island School of the Arts when I was 13, and at 16 began studying classical painting at the New York Academy and The Art Students' League. I had a difficult adolescence and left home in my early teens, when my sister and I moved to the East Village. From CBGB's to Moma, I was exposed to ay a vibrant and creative culture. We found acceptance and community there, and the environment encouraged me to become an artist.

I had my first solo show at the age of 22, and have worked as a professional artist since then. Several years later, I returned to CalArts because I wanted to challenge my practice beyond representational painting. This balanced my art education. I learned art history and classical technical skills in New York and I learned how to be an artist "from the wrist up" at CalArts. I think an artist is done with their formal education when they have learned enough to continue to teach themselves, and yet I like to think of myself as a perpetual student.. There are always new things to learn that will blow your mind.
TAPPAN
Describe your work in three words.
HELEN REBEKAH GARBER
Spiritual Codexes of Elasticity... I snuck in a preposition there
TAPPAN
What does your creative process look like?
HELEN REBEKAH GARBER
Everything I make is fully realized as a vision before it is physically created. I am a voracious reader and, to my husband's chagrin, a hoarder of books and art supplies. I need a lot of stuff around me from which I can draw new associations.
TAPPAN
What draws you to painting?
HELEN REBEKAH GARBER
Painting is a sixth sense for me. I use painting as a way to digest life experiences. It's also the least mediated art form for both creator and viewer. With enough familiarity, one learns to read paintings instead of passively viewing them.
Helen Rebekah Garber says:
"EVERYTHING I MAKE IS FULLY REALIZED AS A VISION BEFORE IT IS PHYSICALLY CREATED."
TAPPAN
How does your background in medicine influence your practice?
HELEN REBEKAH GARBER
I get the best of both worlds. It was an ethical choice for me to expand my life experience outside of the art world and study nursing. As the influence of money has continued to define the contemporary art experience, I began to feel increasingly uneasy with the values being emphasized. I volunteered as an inpatient art instructor at Children's Hospital Los Angeles, and it made a profound impact on me. I had no math or science background before, having studied fine art, but I found that the intensive academic preparation and life science education opened up a new world of creative possibilities for me. It really expanded my approach to creating a unique visual language.

I get to bring new people into the world as a Neonatal Intensive Care RN, and often save their little fragile lives. Although it is an extremely stressful job, I do think that the sound of an infant's first cry is the purest, most beautiful sound in the world. Working in medicine has made me a better overall person, much more humble and well-rounded. It has also emphasized to me how much the spirit benefits from culture and beauty and how that directly affects the body and holistic well-being.
TAPPAN
Where do you draw inspiration from?
HELEN REBEKAH GARBER
The repeating patterns in both human experience and the natural world.
TAPPAN
When do you make your best work?
HELEN REBEKAH GARBER
At night. Alone.
TAPPAN
How does being trained in classical portraiture play into your process, do you often refer back to those techniques?
HELEN REBEKAH GARBER
I feel very grateful to have received a strong foundation in classical painting at a formative age. It gave me a great respect for craftsmanship and the sensual, pleasurable experience of working with beautiful materials. I use the same layering process used in creating classical work, because it's the most archival way of building a painting. It does still inform my process, but I have also expanded my process, and I'm always experimenting and inventing new techniques. Painting has limitless possibilities due to the simplicity of the process, there is always a new angle to explore.
TAPPAN
What influence did living in Los Angeles have on your work?
HELEN REBEKAH GARBER
L.HELEN REBEKAH GARBER has a bizarre energy. There is a perception that Los Angeles is a shallow place due to the entertainment industry, and I think that the artists and intellectuals out here have overcompensated for that perception. This pushes creatives to be more rigorous didactically, prepared to defend their work academically and theoretically.

This can put undue pressure on nascent creativity and create an environment of institutional support for only a narrow sector of the art being made in this city.In turn, the truly rich creative energy is extremely underground here. It takes five years minimum to even start to get a feel for the richness of the art scene out here. I think this is a historic moment of change, and a great time to build a fantastic collection.
TAPPAN
Who are some contemporaries or figures in art history who have influenced you?
HELEN REBEKAH GARBER
Hilma af Klint, Emma Kunz, Niki de Saint Phalle, Leon Kossoff, Alfred Jensen, James Ensor, Jay DeFeo, C. G. Jung, Louise Bourgeois, Paul Klee, Dorothy Iannone, Allison Schulnik, Anselm Kiefer... In a nutshell. I also appreciate art that is dissimilar to my own, and benefit by seeing other approaches to artmaking, particularly painting.
TAPPAN
What messages or emotions do you hope to convey to your audience?
HELEN REBEKAH GARBER
A spirit of perpetual inquiry.
TAPPAN
What do you listen to when creating?
HELEN REBEKAH GARBER
I like songwriters... Townes Van Zant, Joni Mitchell, The Grateful Dead and Sixto Rodriguez. I also love a good book on tape, especially good horror or suspense while I'm working. I love Stephen King, because he is the quintessential American horror writer.
TAPPAN
What influence does modern culture have on your work?
HELEN REBEKAH GARBER
All culture is a loop of humanity. Modern culture is rarely original, and although we live in a world of rapid changes, human nature is historically very predictable. I try to stick to my ethics and ideals, which can be hard to come by in this culture.
TAPPAN
What makes you laugh?
HELEN REBEKAH GARBER
Overly complicated artist statements and ZDogg MD.
TAPPAN
What makes you nervous?
HELEN REBEKAH GARBER
Income inequality.
TAPPAN
What makes you excited about the future?
HELEN REBEKAH GARBER
My daughter, the next blank canvas and living to be an old lady one day.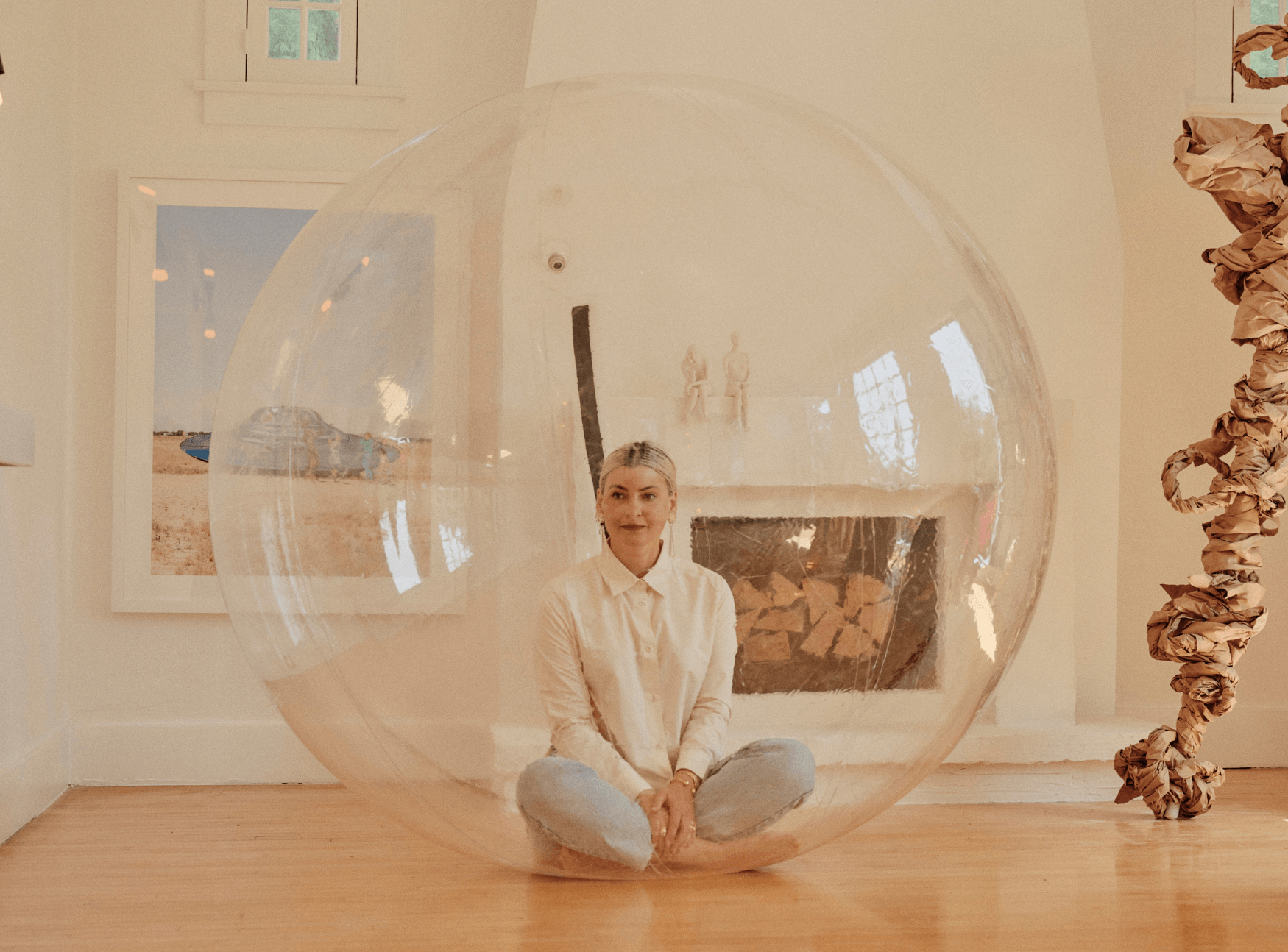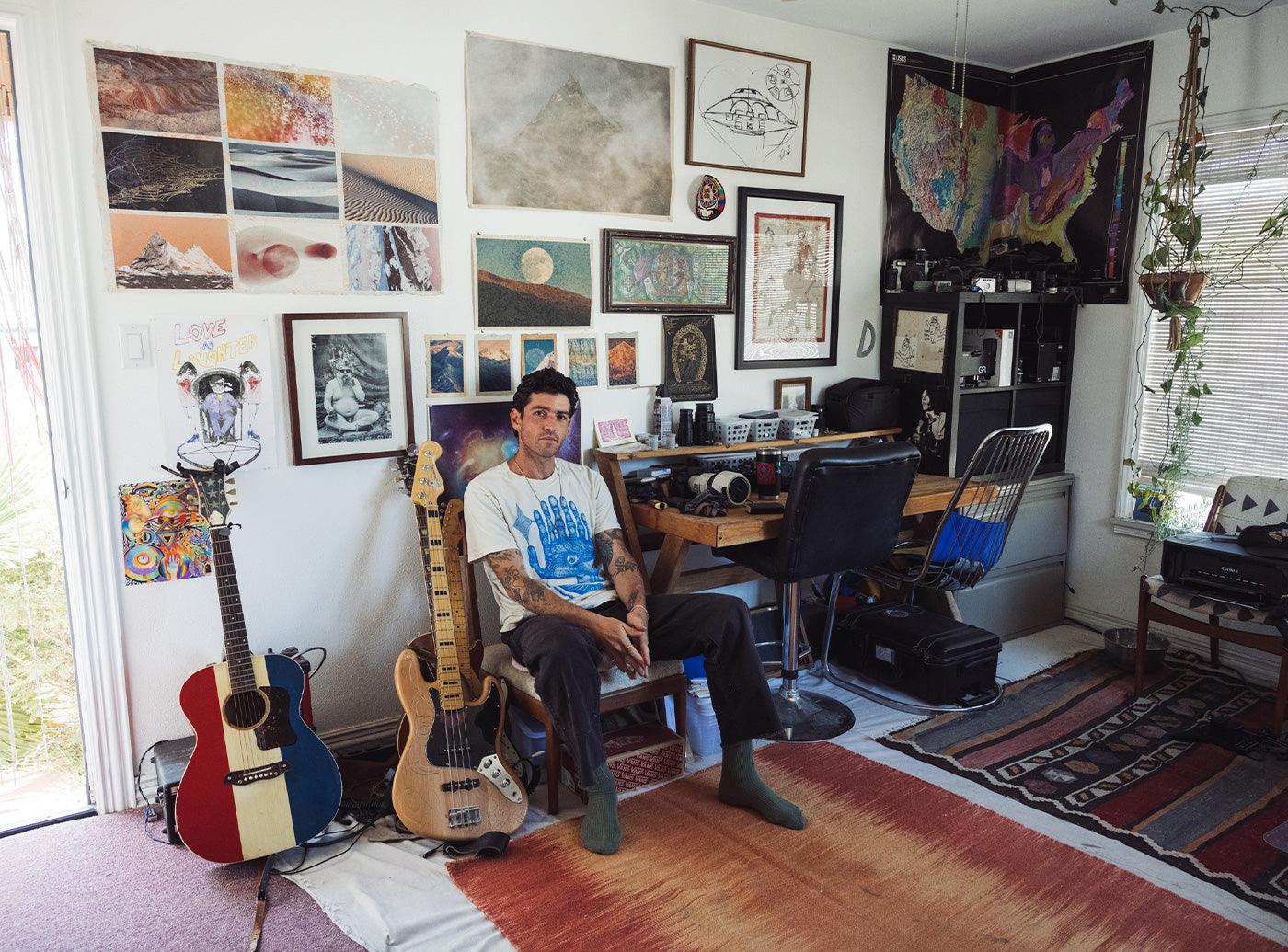 In the Studio
Through exploration of the natural world, Brian Merriam's photography explores a variety of themes including loss, longing and recovery. TAPPAN Descr...
Read more