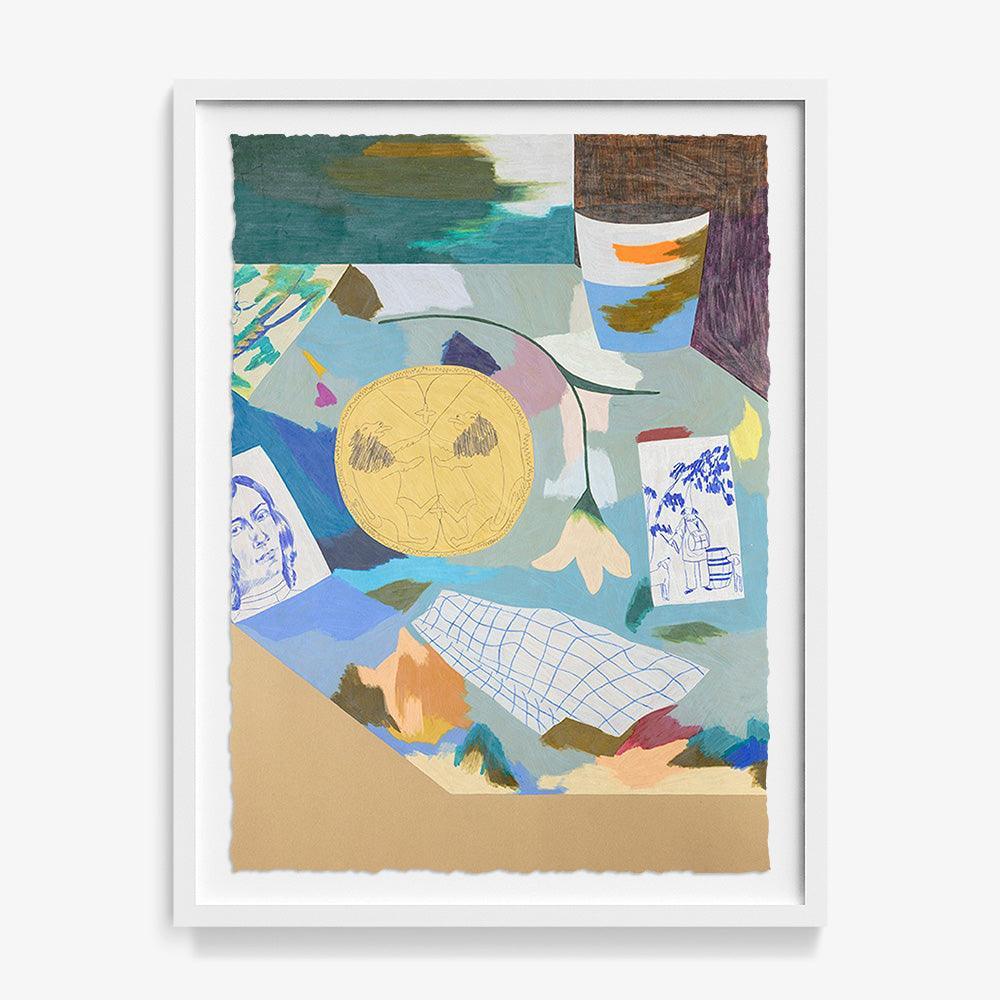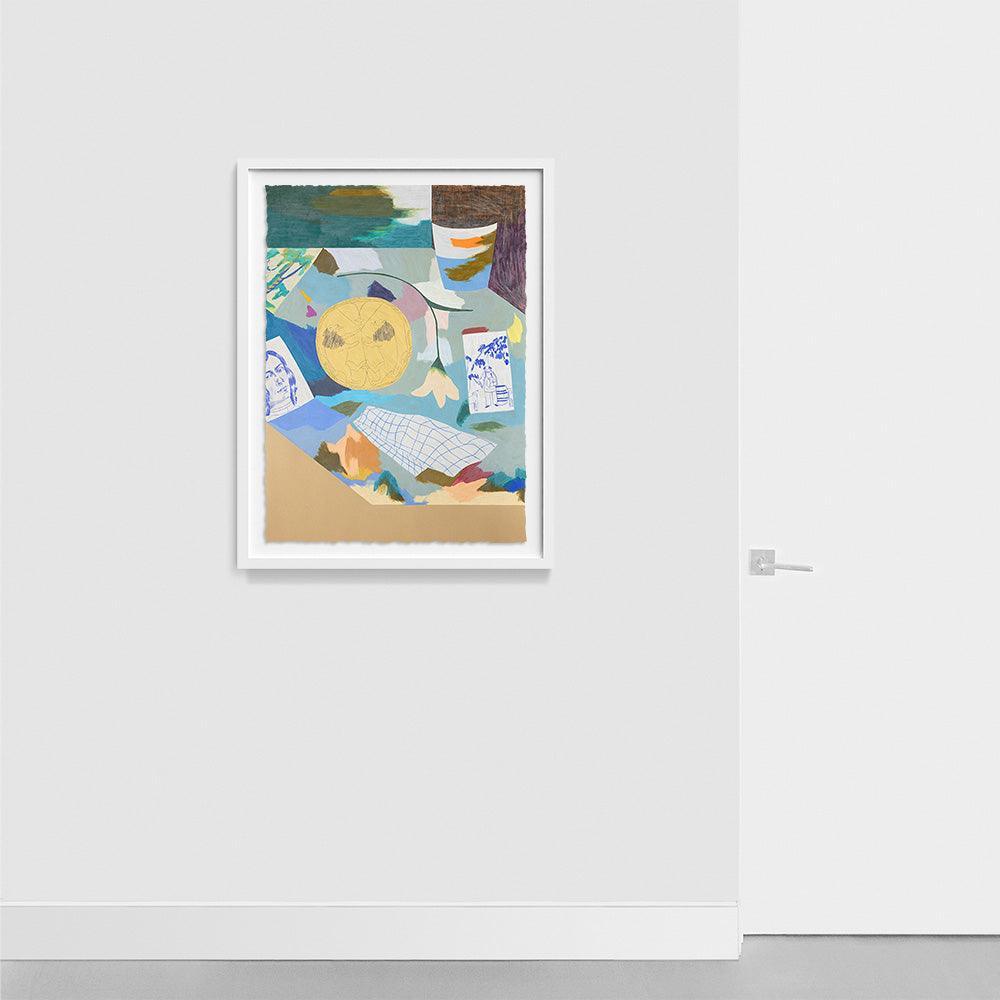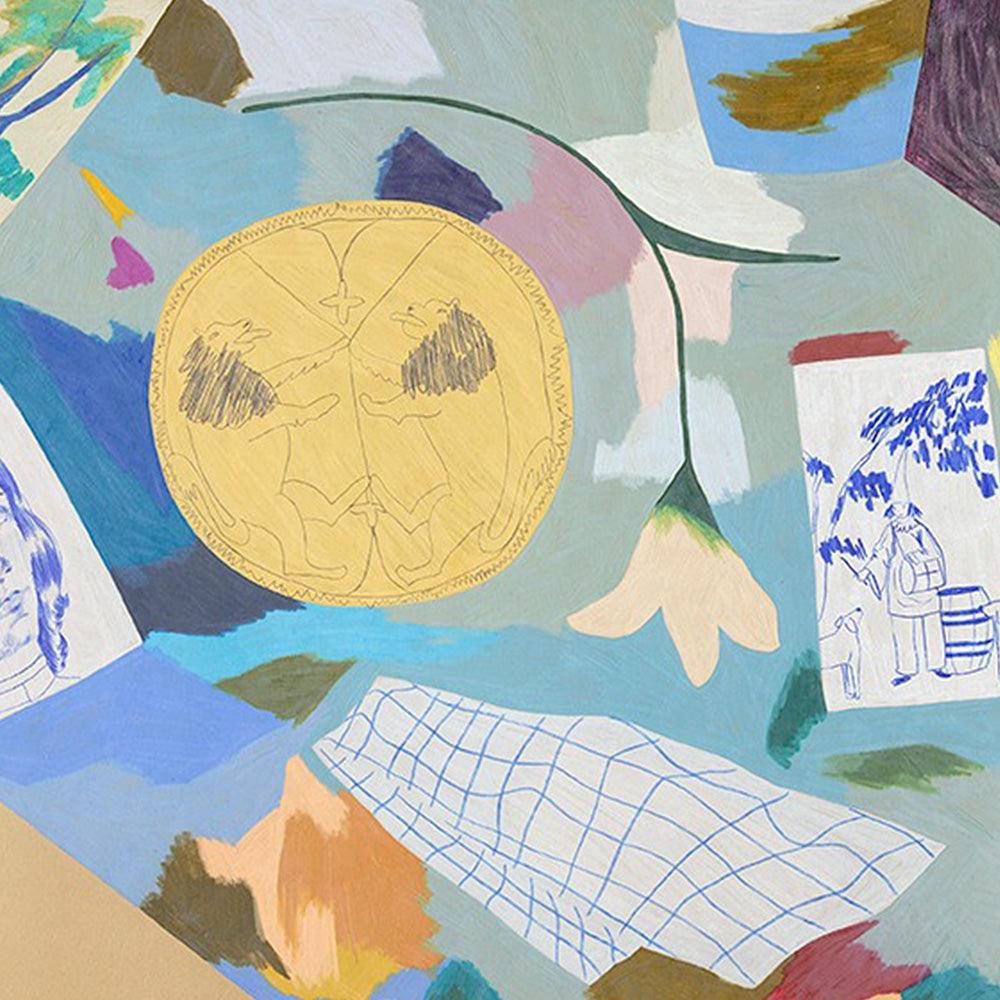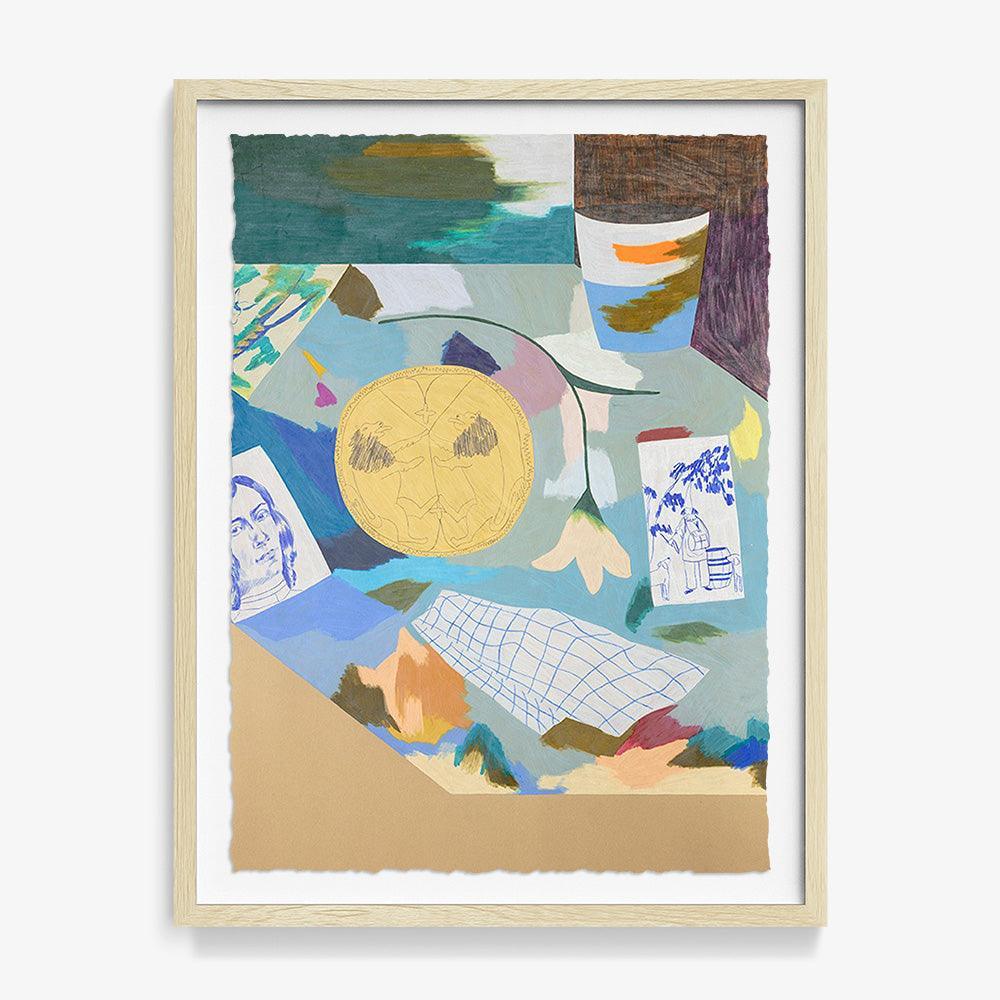 DESCRIPTION
Oil pastel and colored pencil on paper | 2020
Burke explores soft, warm palettes alongside subtly psychedelic and surreal still-life scenes that transport the viewer into the vague memories of her mind. Her drawings are intricate and heavy handed explorations of objects that the artist can represent, but not tangibly make. Each flower has a kindred living nearby, and each vase could be traced back to someone's home, but to whom escapes the artist. The lingering senses of an experience come alive and possibly pull from other memories. Thick swatches of colored pencil reference ink drawdowns, and someone else's paint pallet, but the conglomeration of the hues suspended in imaginary space do more to remind you of an era, than to point to a specific painting. Each drawing is built, and built upon, in a circular fashion, begging the viewer to suspend orientation. They're still lives that simply couldn't exist, but they make you feel like they should.
DIMENSIONS
30 x 22 inches
FRAMED DIMENSIONS
Floated: 34.5 x 26.5 x 2 inches
AUTHENTICATION
The work comes with a Certification of Authenticity signed by the founder of Tappan
This original artwork has sold
Follow Laura Burke to get updates on their practice and upcoming exhibitions
Be in the Know About Artwork Launches & Artist News
Most artwork will arrive after the New Year, please reach out to info@thetappancollective.com for questions.
"I view the objects I draw as characters in a scene that the viewer is seeing by accident. They're lovers and friends, playing out intimate moments that I hope can be related to."
-Laura Burke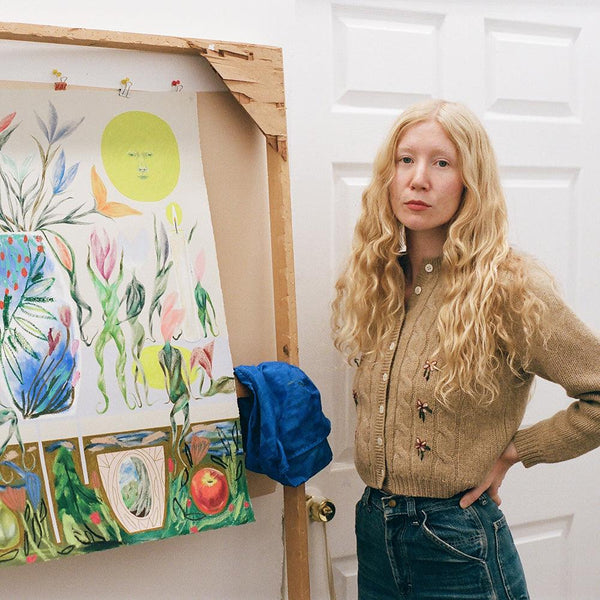 About the Artist
Laura Burke
Laura Burke's work has been featured at the Oregon Museum of Arts & Crafts, in Harper's Bazaar, It's Nice That, and Booooom, among others. Her work explores the significance of memory in relation to what is still around us.
In the Studio