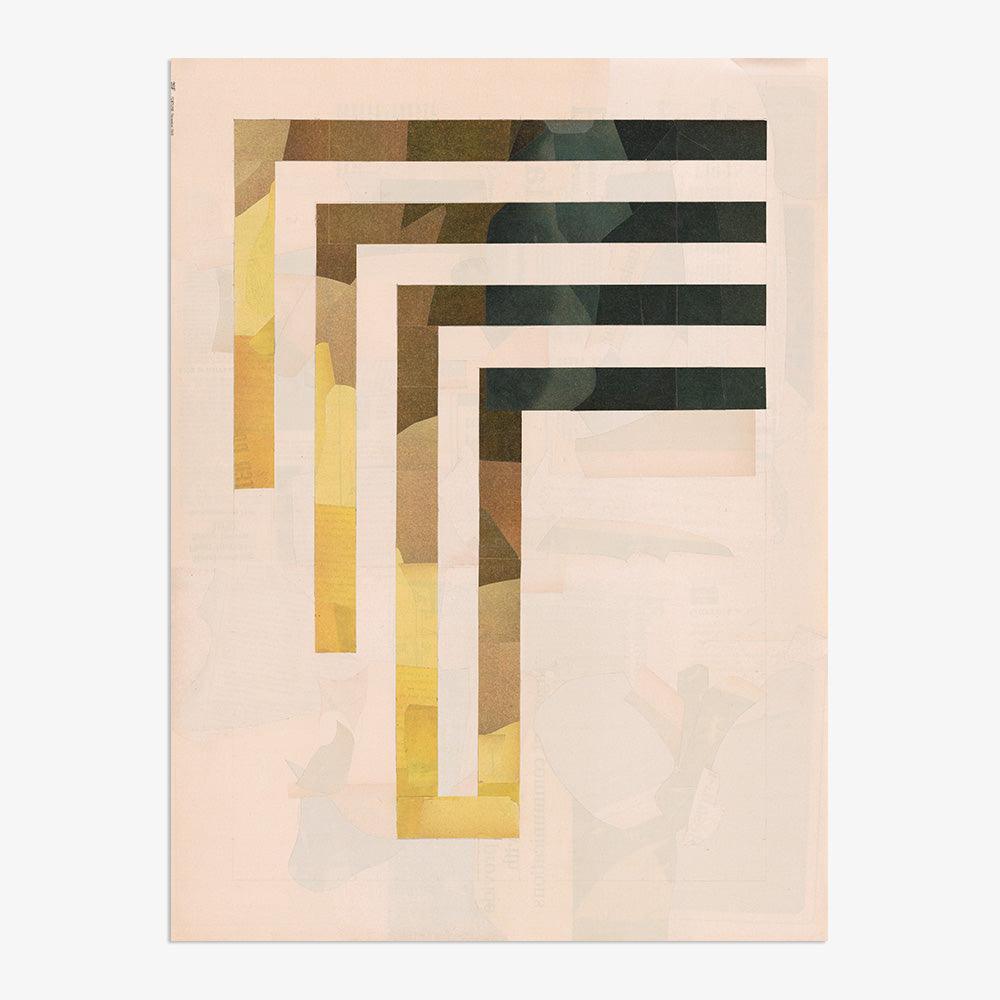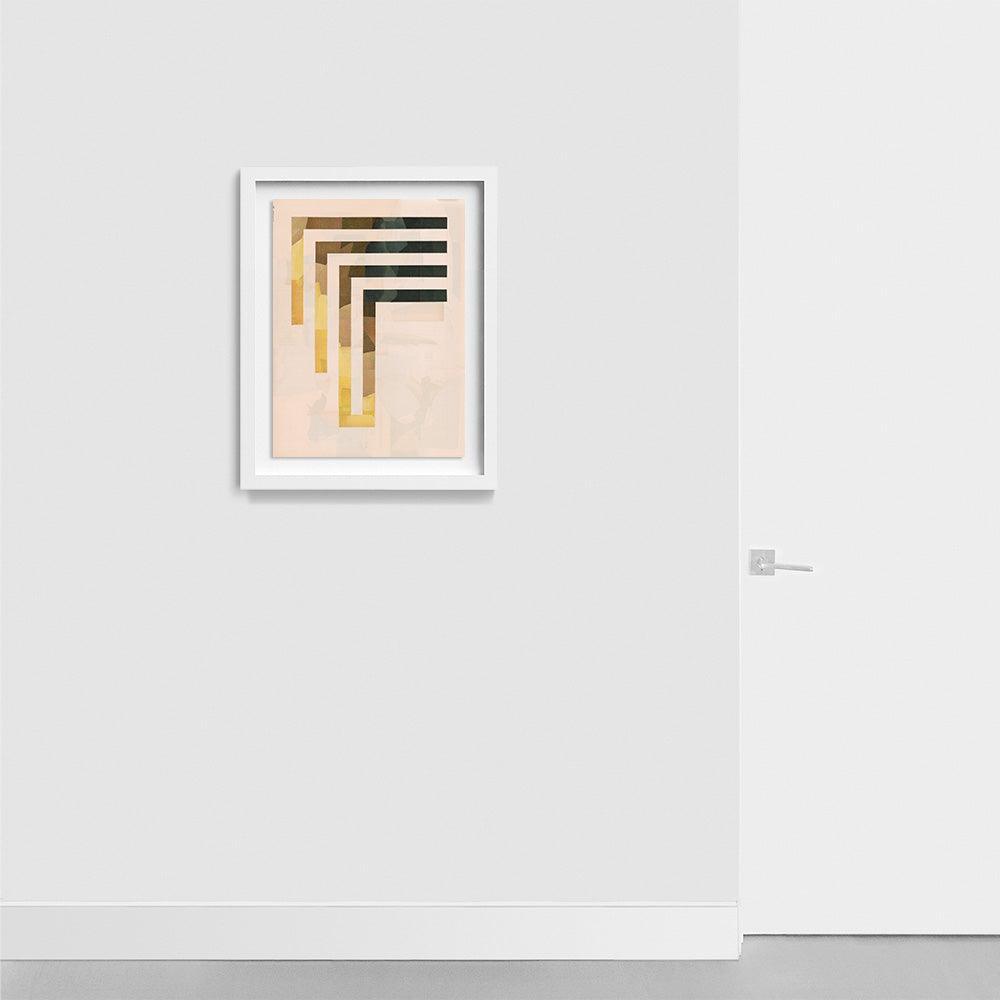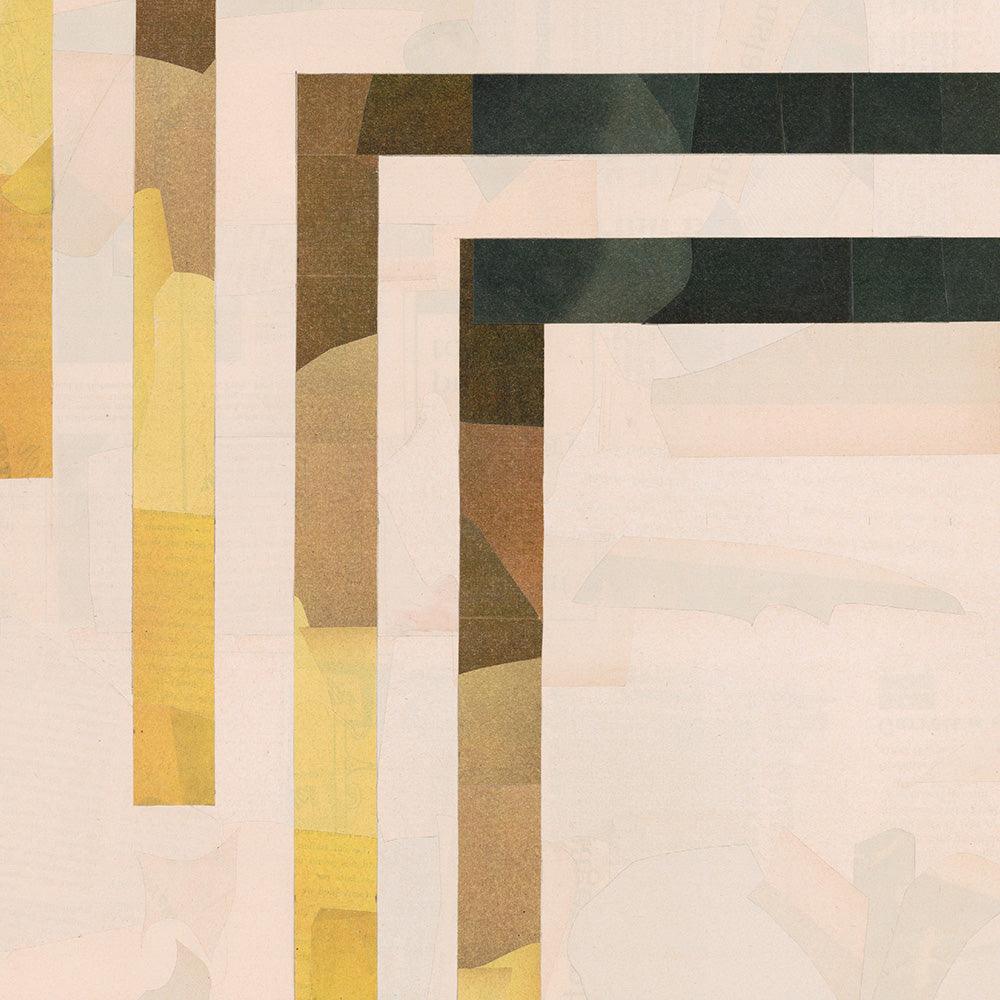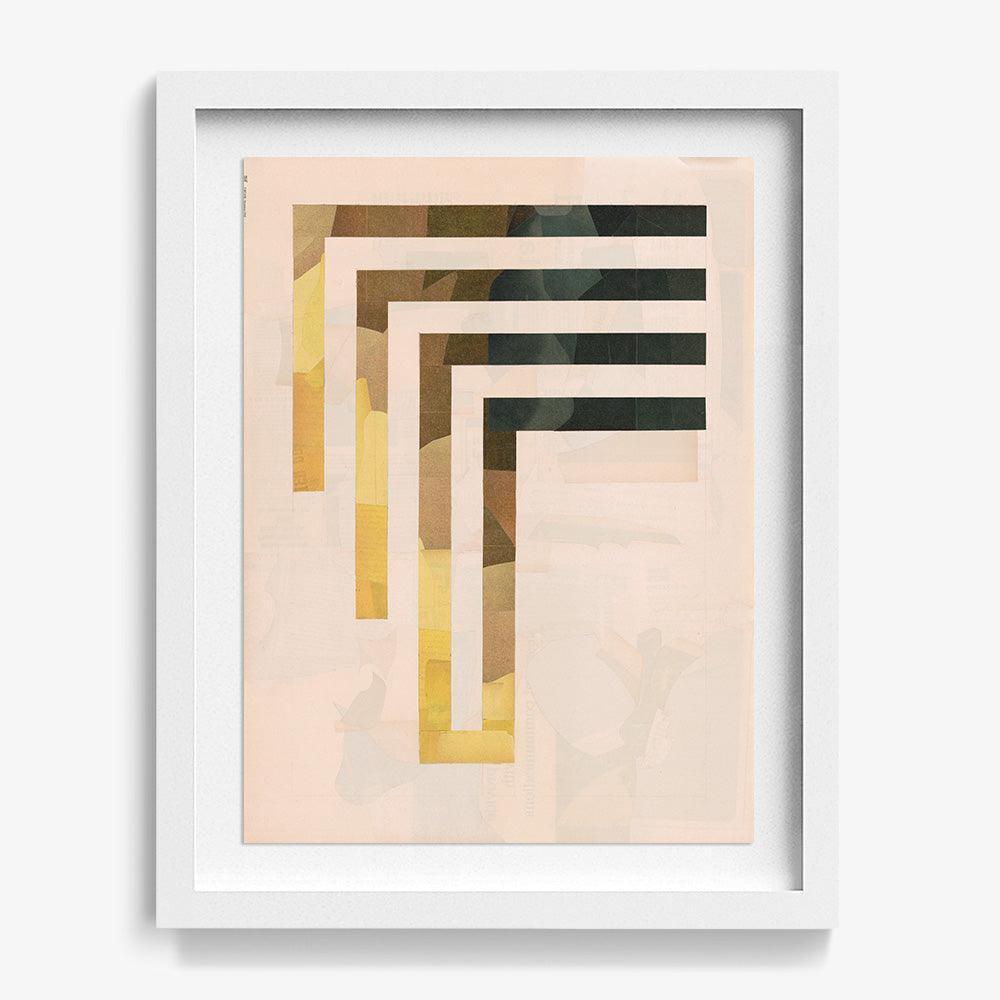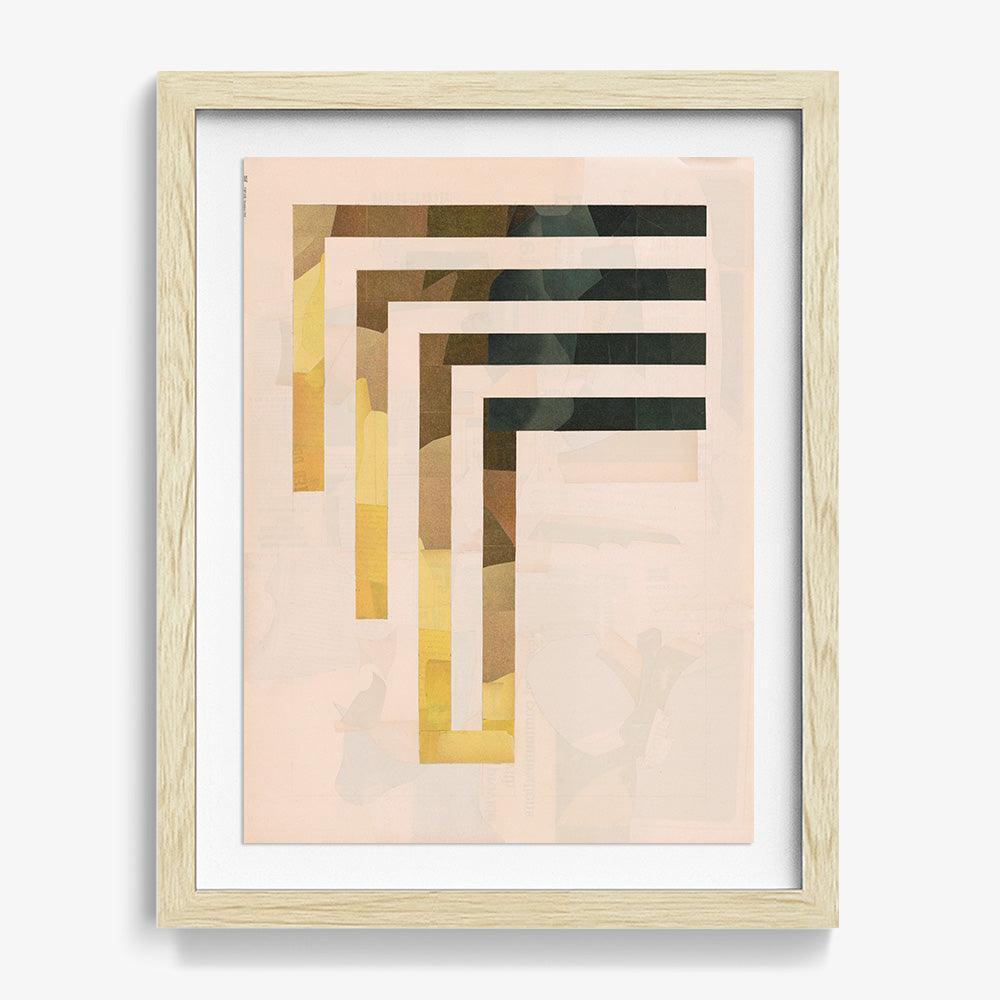 Archival ink on museum-quality cotton rag paper
Each piece in Michael DeSutter's new series is a celebration and a reflection—a visual representation of the accomplishment each of us feels when we reach a particular point in our life or journey. Paths, a series of limited edition prints of DeSutter's collages, was created as a series of maps that entice the viewer to follow different routes across the paper.

The vibrant series reminds us of the options each of us face as we create our own paths—and how we feel when thinking back on the options we had versus the ones that we took. Each piece is rendered on the same sized surface area as a reminder that there are many ways to proceed, and only we can write our own path through life. When viewed together, the colorful works convey a feeling of hope and serendipity—that two people can travel completely different paths and somehow arrive at the same moment in place and time.

"No matter on which path you are, keep walking. Even wrong paths can lead you to the right path if you keep walking. You get stuck when you become a security guard of a path." - Shunya
Size: 21.5 x 16 inches | Edition of 10
This artwork has sold out
Follow Michael DeSutter to get updates on their practice and upcoming exhibitions
Be in the Know About Artwork Launches & Artist News
Artwork Information

Year
2022

Materials
Archival ink on museum-quality cotton rag paper

Authentication
Signed by artist.

The work comes with a Certification of Authenticity signed by the Co-Founder of Tappan
Framed Dimensions

Floated: 26 x 20 1/2 x 2 inches

This artwork is custom-framed in hand-built solid wood framing with archival materials. Custom framed artworks will ship in 1 - 3 weeks.
"It's important to take first steps even if you're unsure of what you're doing or how it will go, you'll learn from them and that's something you'll be able to take with you the rest of your life."
-Michael DeSutter
About the Artist
Michael DeSutter
DeSutter's graphic & meditative collages have been featured in Full Blede and AnOther Magazine. His original collages are currently featured at Pharrell's The Goodtime Hotel in Miami. DeSutter practices includes considering the overlooked within old magazines, he uses these records of the past to consider and recontextualize the future.
In the Studio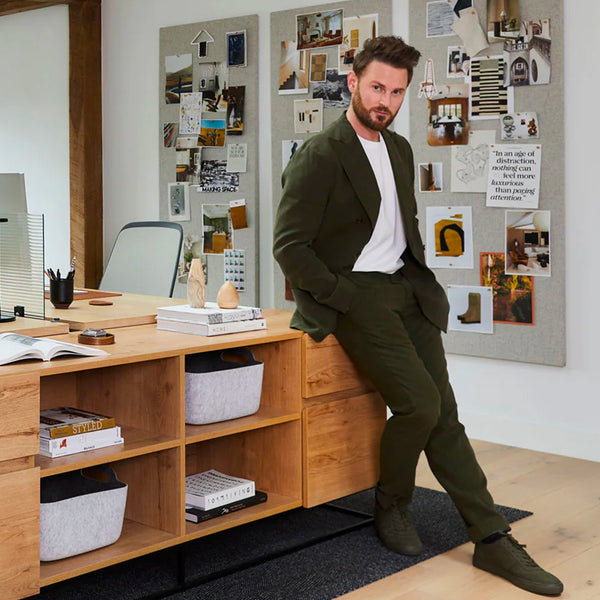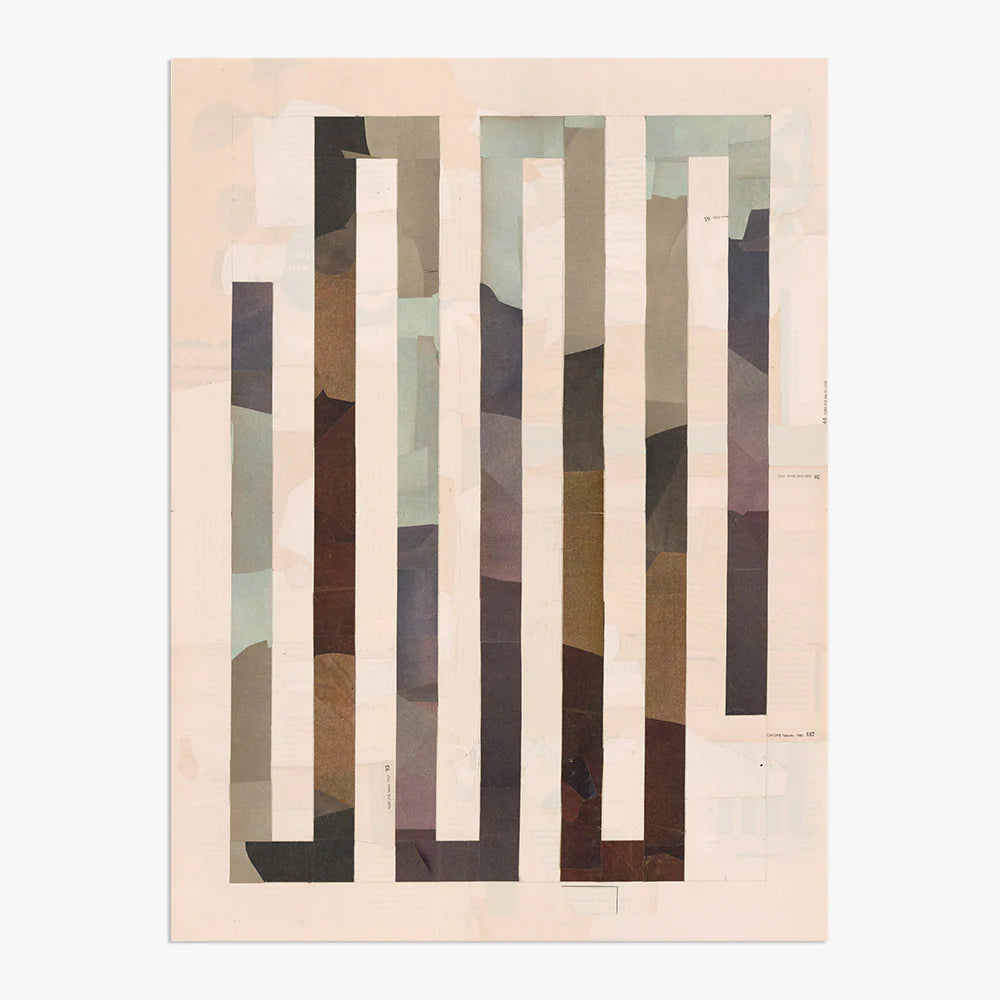 BOBBY BERK ON MICHAEL DESUTTER
"From a distance, this piece feels quite simple and straightforward. But when you look up close, it's a complex and really engaging work that has a lot of layers to it."
Artwork: Boulevard