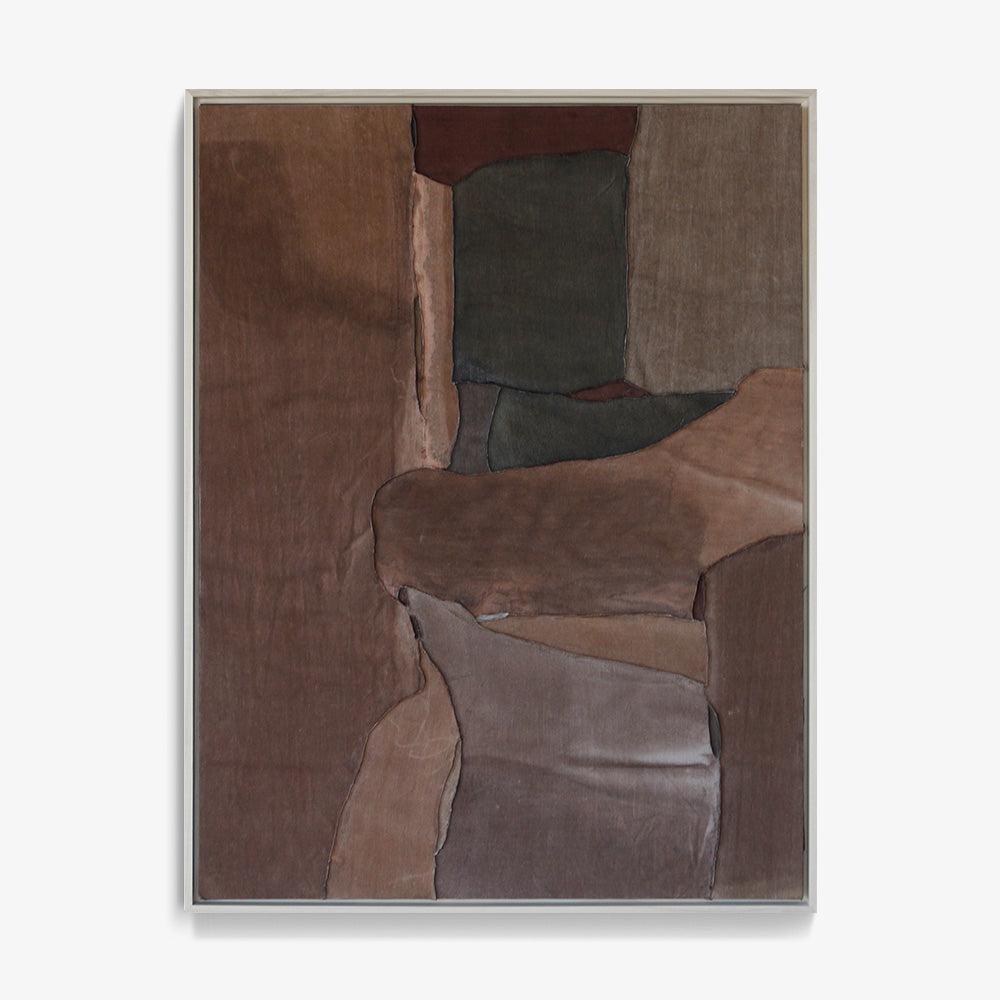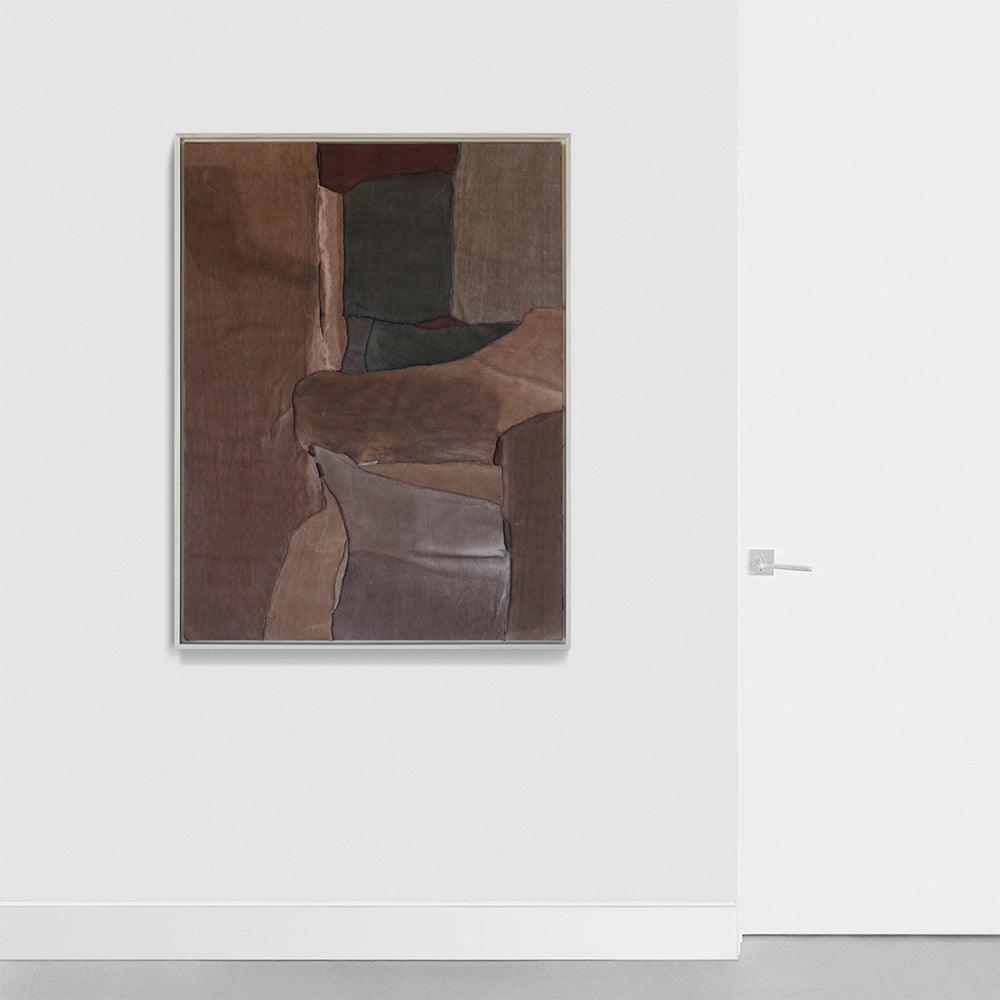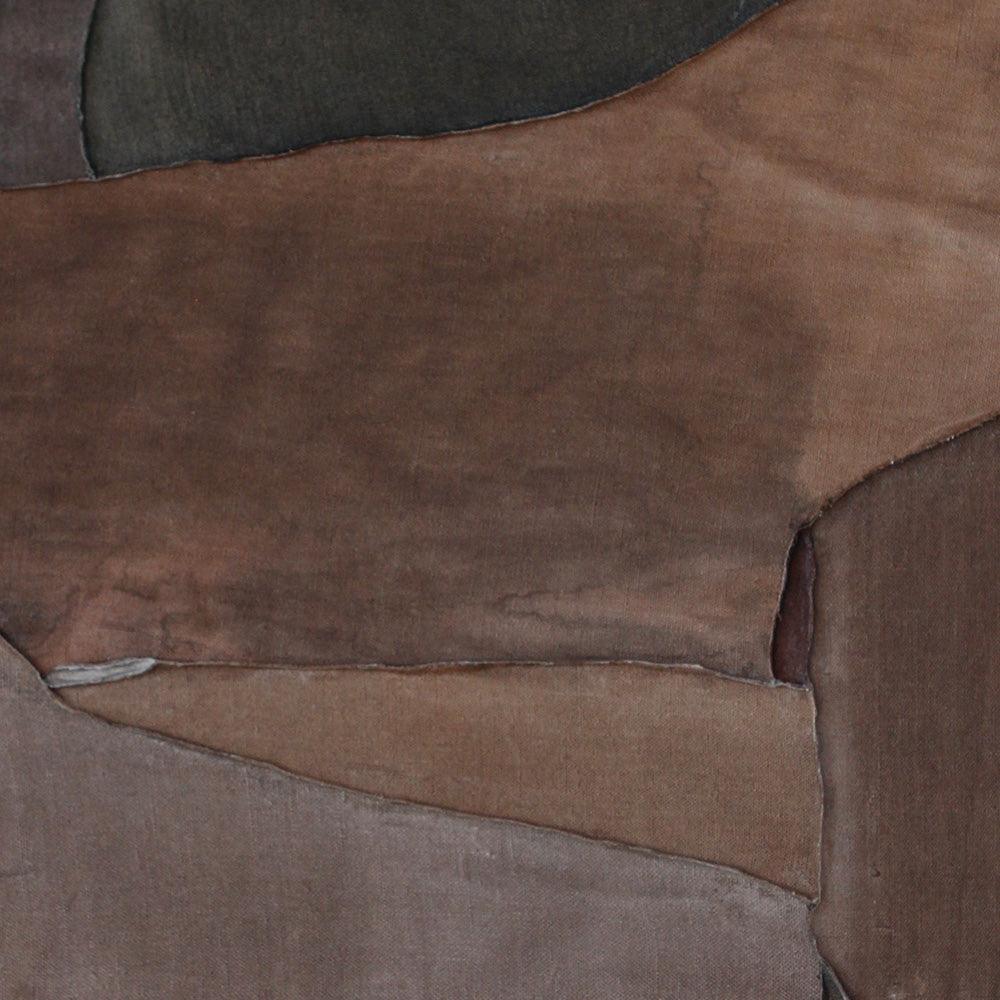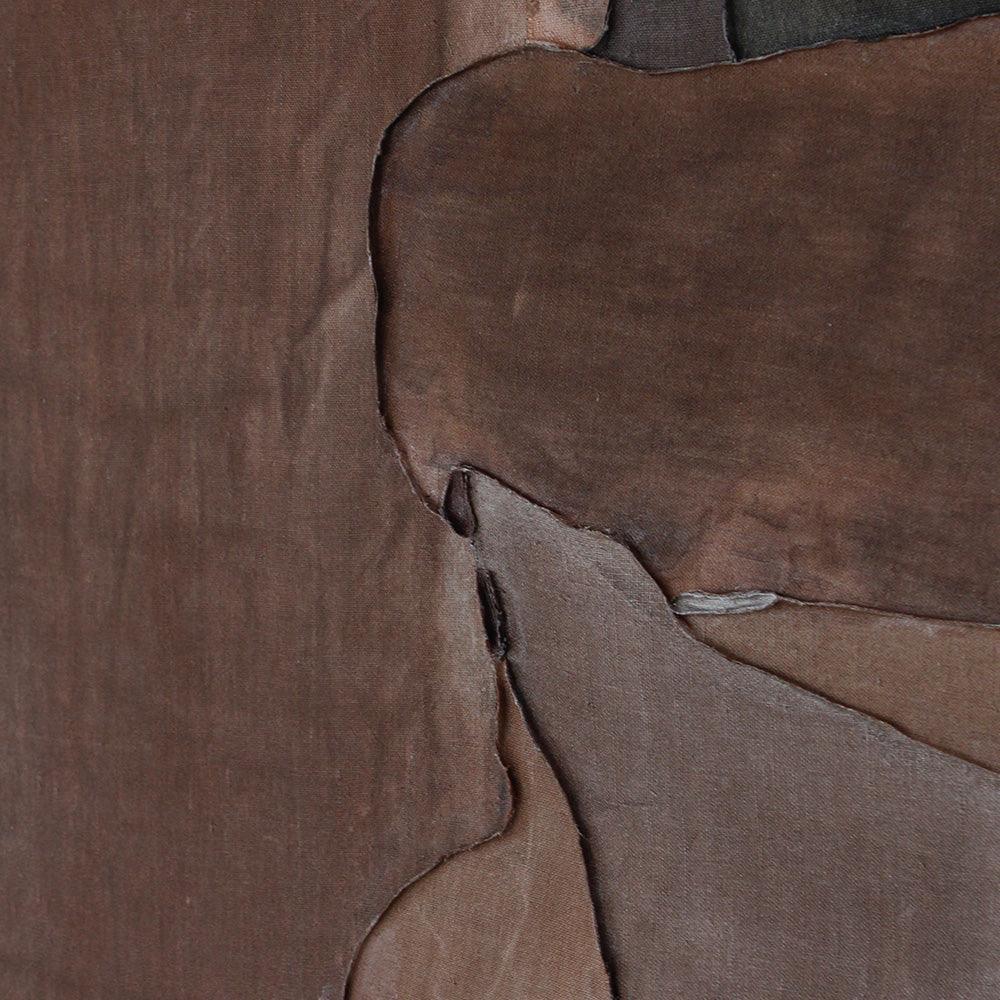 European Hemp, Ink, Huckleberry Dye, Paste
The Ancient Repetitions series is inspired by artist Chanee Vijay's regard for and fascination with the texture, shape and function of the millennium-old redwood stumps throughout her property in The Sea Ranch, California. Topped with huckleberries, covered in moss and blackened with protective tannins, these stumps—all in various cycles of decay—still thrive and provide for the forest long after their classic tree form exists.
Size: 41.5 x 31.5 inches
Custom Framing Included
This work a part of the exhibition
Between
at Tappan's Los Angeles gallery.
Original artwork may ship after exhibition has ended.
Exhibition on view: November 7, 2023 - Jan 29, 2024
8200 Melrose Avenue Los Angeles, CA 90046
View the Exhibition
Plan Your Visit
This original artwork has sold
Follow Chanee Vijay to get updates on their practice and upcoming exhibitions
Be in the Know About Artwork Launches & Artist News
Most artwork will arrive after the New Year, please reach out to info@thetappancollective.com for questions.
Artwork Information

Year
2023

Materials
European Hemp, Ink, Huckleberry Dye, Paste

Authentication


The work comes with a Certification of Authenticity signed by the Co-Founder of Tappan
Dimensions

41.5 x 31.5 inches
About the Artist
Chanee Vijay
Chanee Vijay's abstract textile collages draw on her regard for local landforms, faults, cycles of growth and decay with materials, and techniques she gleaned across a decade of textile surface design and pillow production. Starting with her European hemp offcuts, Chanee plays with tonality, often over-dyeing and painting each piece to bring mood and enhanced character to the fabric. Her attentiveness to the interactions among forms reinforces the arrangement's imperfect lines. The final composition is realized by pasting, then sculpting the hemp together to create movement and texture with raw exposed seams.
In the Studio