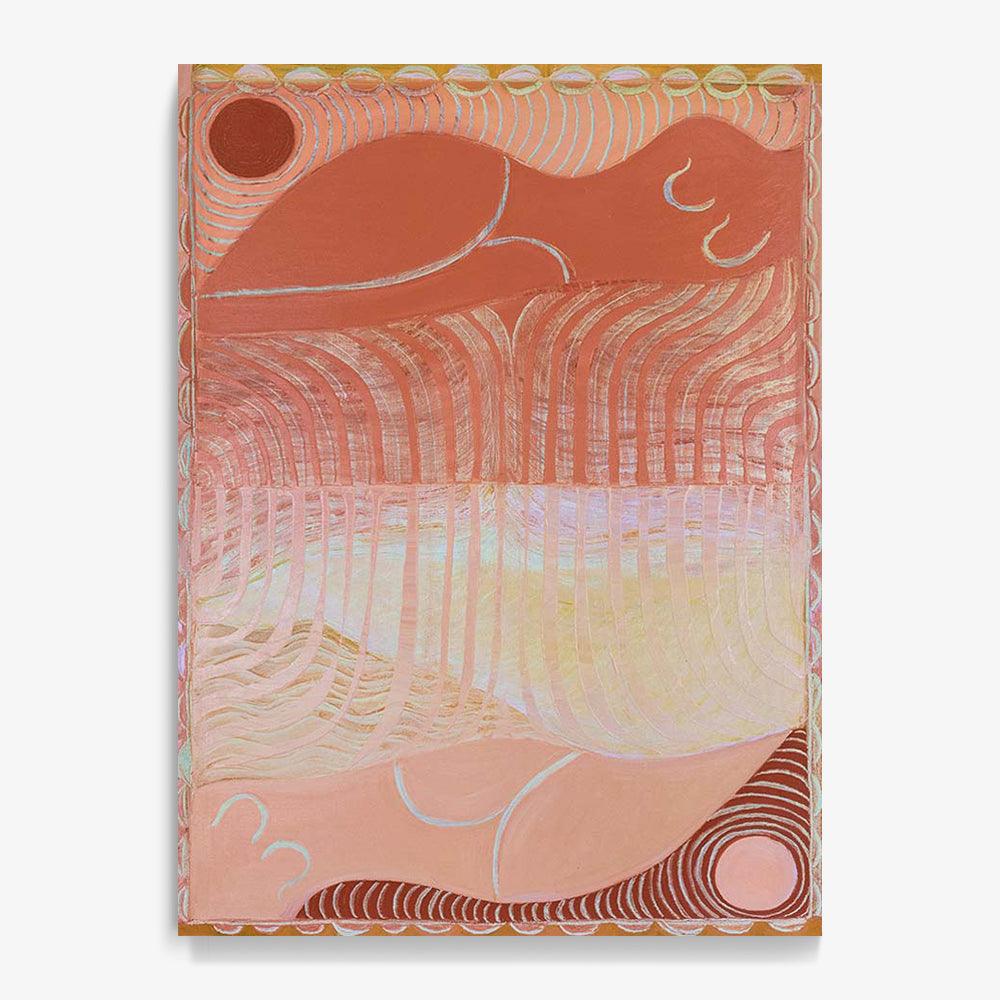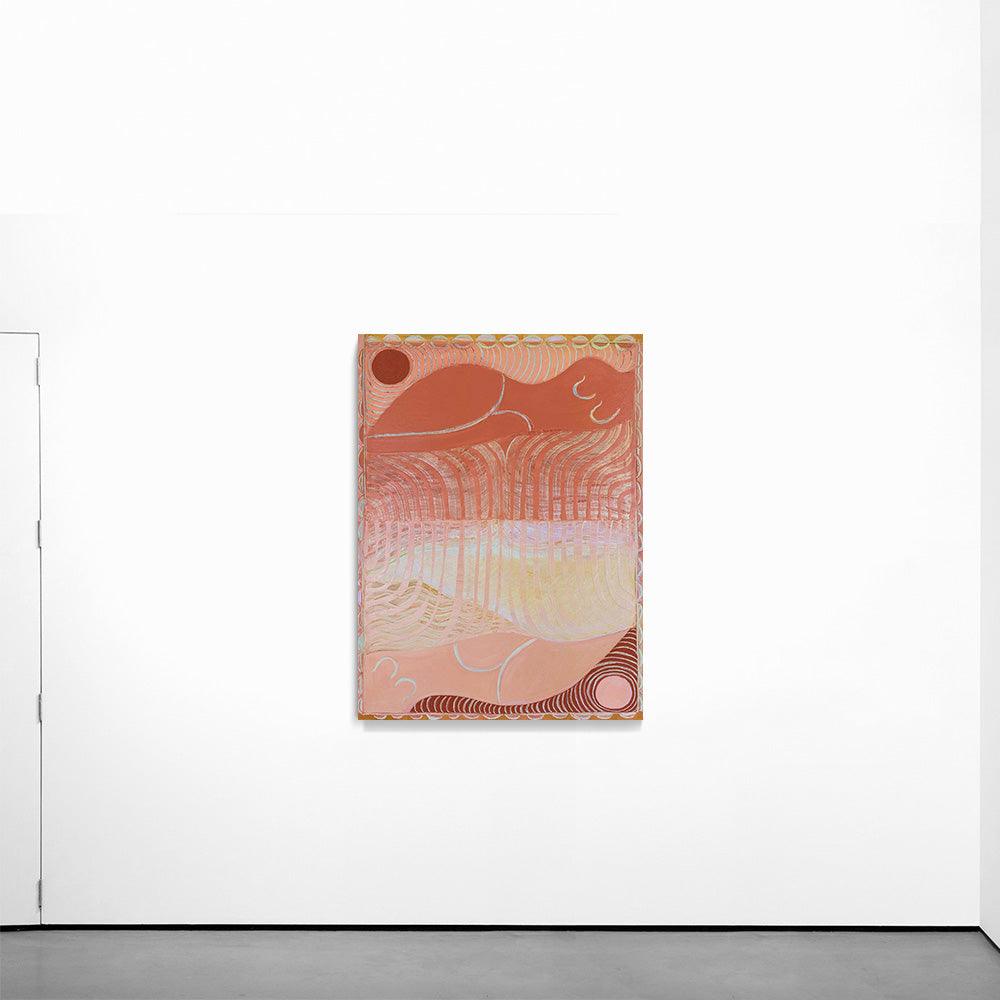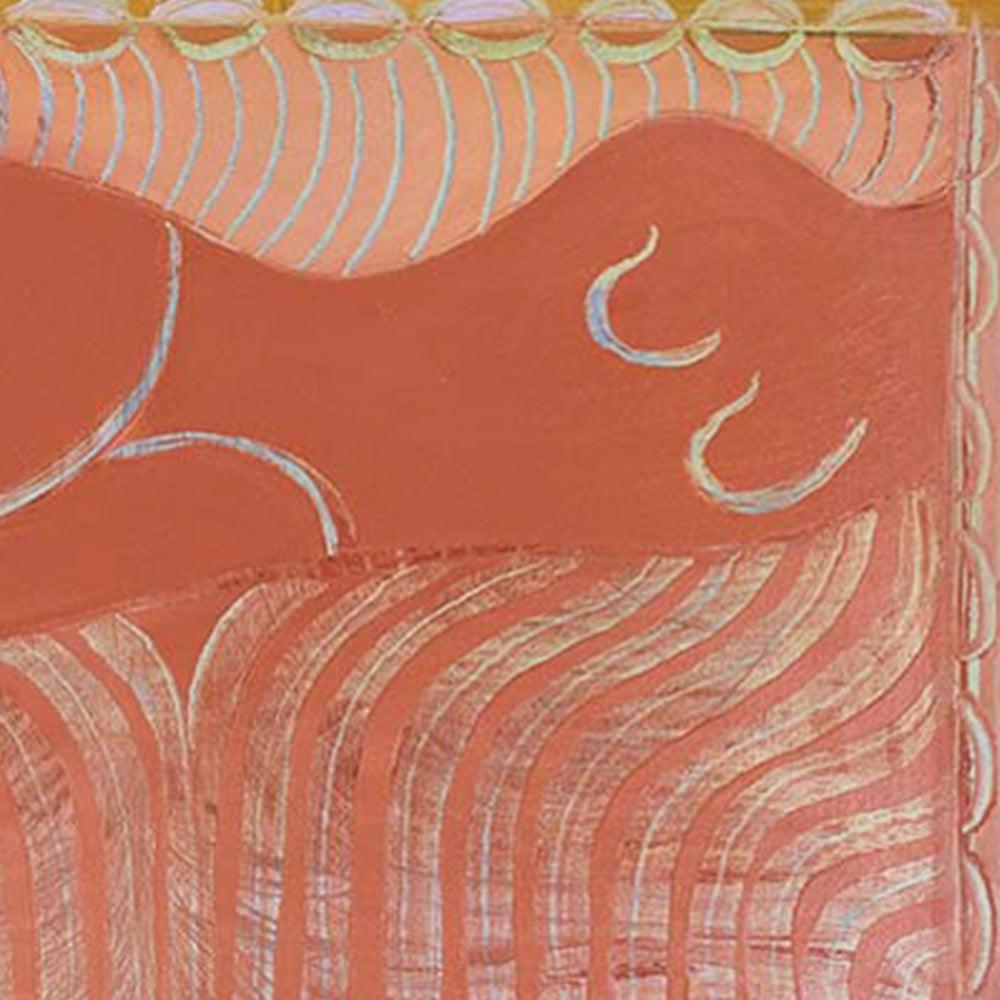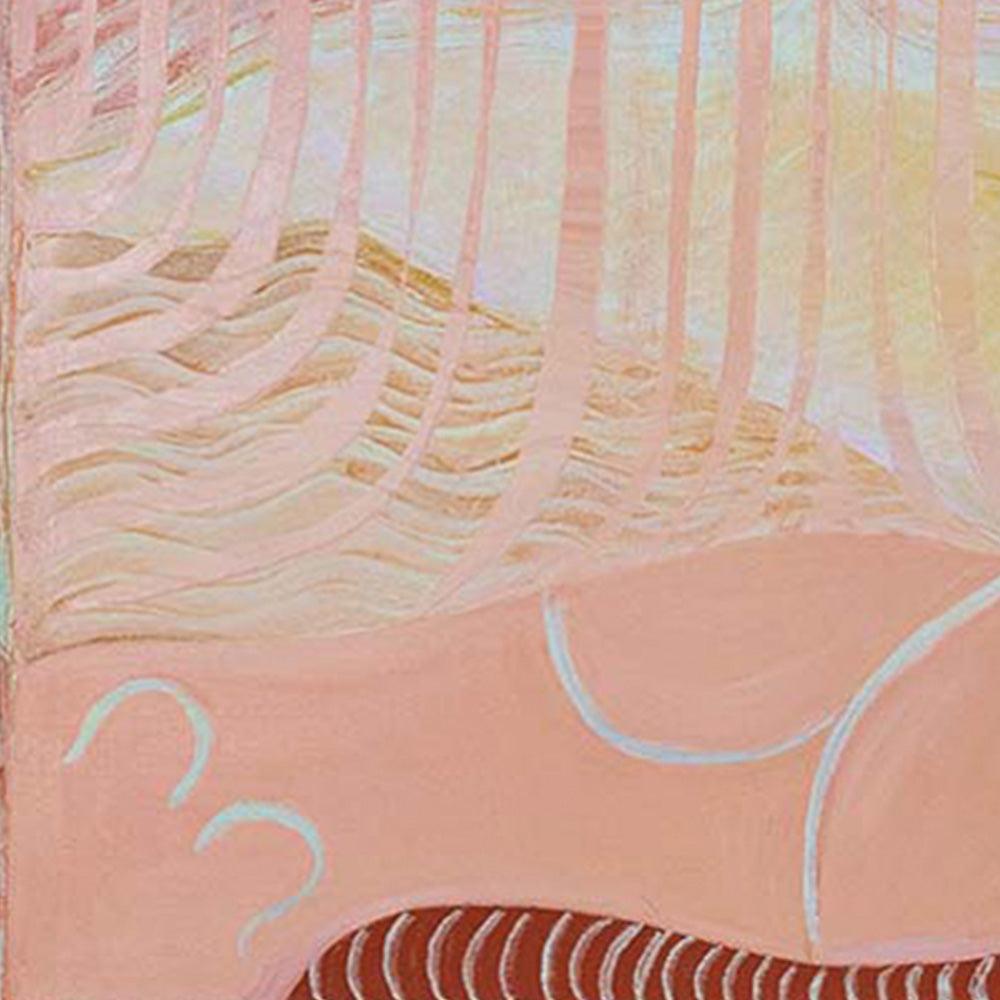 DESCRIPTION
Oil on Italian cotton | 2022
After Dark is a modern representation of art as therapy. This series of work is a representation of Carrick's struggles with depression and how art, the process of creating and color offered her a sense of light. Carrick wants this collection to be personal and to let others in on her own struggles with depression and how painting is her form of escapism through her darker times. The series represents hope and progress. Carrick feels that when you're at your lowest and in the dark, there is always tomorrow to start over. A new day to start again, new energy, mindfulness, new beginnings. The sunrise of every day brings an opportunity for awakening, rebirth, healing and energy. These paintings are like little windows of brightness, solitude and nostalgia.
DIMENSIONS
54.25 x 40 inches
AUTHENTICATION
The work comes with a Certification of Authenticity signed and numbered by the Co-Founder of Tappan
"I wanted these paintings to evoke euphoric feelings and peaceful emotions."
-Hannah Carrick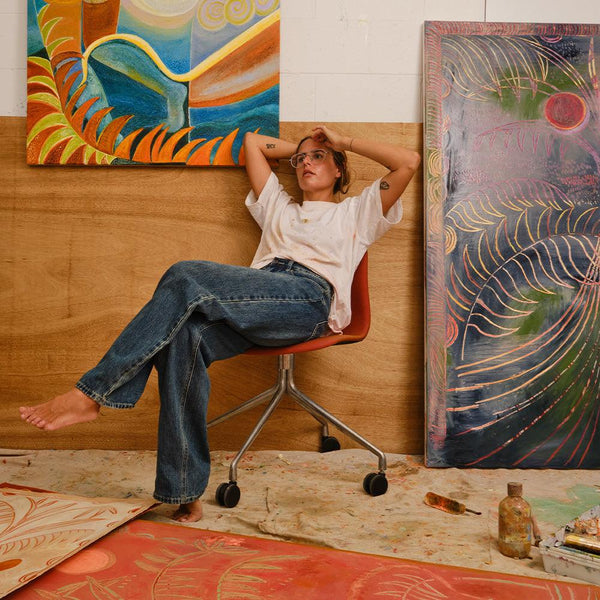 About the Artist
Hannah Carrick
Australian artist Hannah Carrick uses her art to celebrate the female form and create healing and solitude — for herself and for those viewing her work. Featured in publications such as Harper's Bazaar and Gourmet Traveller, and in four solo exhibitions, she has devoted collections for UNHCR and Dress for Success to help empower women.
In the Studio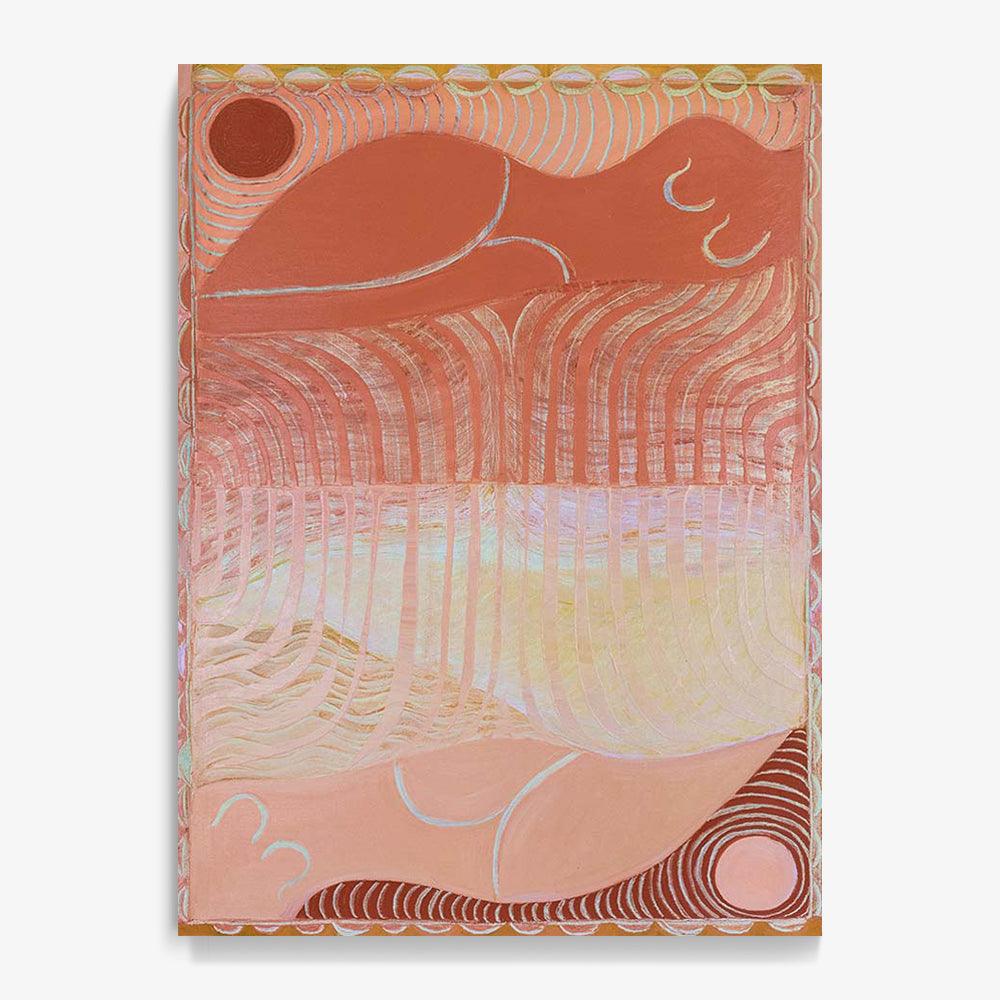 Choose options