In the Studio | Hannah Carrick
With Hannah Carrick's stunning Tappan debut, the artist shares a collection of works that speaks to new beginnings and the interconnection we have with nature. The colors — albeit muted or bold—all reflect a time of healing, solitude, and happiness. Through this series, Carrick wishes to evoke euphoric feelings and peace.
TAPPAN
Tell us about this body of work launching on Tappan?
HANNAH CARRICK
To me these works are a celebration of new beginnings, inner-peace & healing.
TAPPAN
Describe your work in three words:
HANNAH CARRICK
Playful, dreamy & sensual.
TAPPAN
What is your creation process like, how are you conceptualizing and thinking about each of these pieces?
HANNAH CARRICK
Generally I might begin by drawing some concepts with pencil & paper. From there I can start with one idea which will lead to many different concepts. I can sometimes spend weeks drawing before I even start a painting, or other times I just start painting straight away - which can either lead to a disaster or something I love. I also find it therapeutic going to my local art store & gazing over all the different colours & mediums which can help with my process.
TAPPAN
Would you say you have a studio philosophy?
HANNAH CARRICK
Don't overthink the process.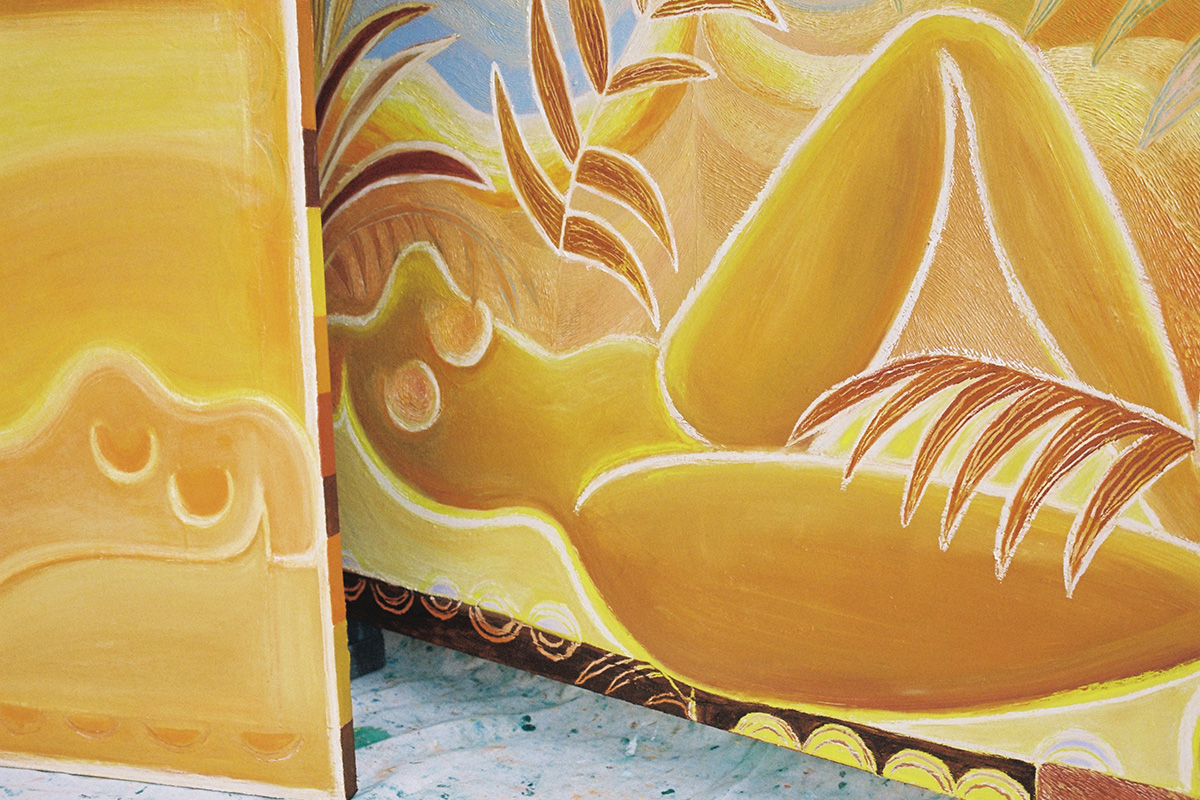 Hannah Carrick says:
"For me, the process of creating and using my hands generates a sense of healing and solitude. Painting and colour is my therapy, my escapism during darker times. I see my works as little windows of sunshine, nostalgia and inspiration."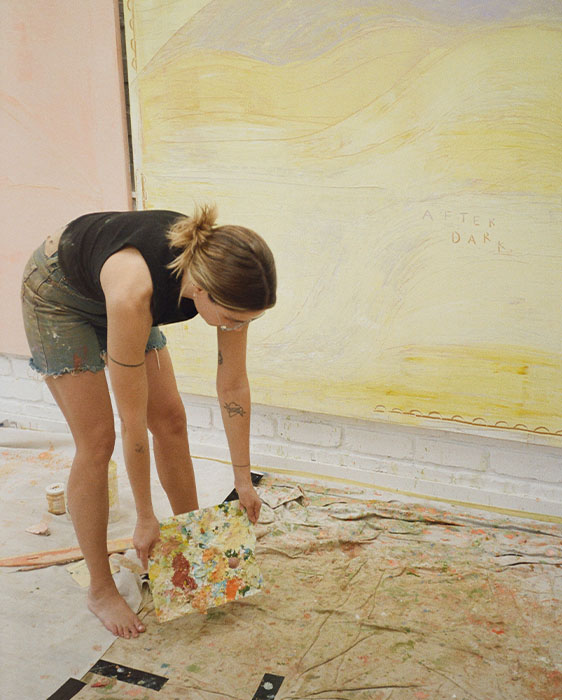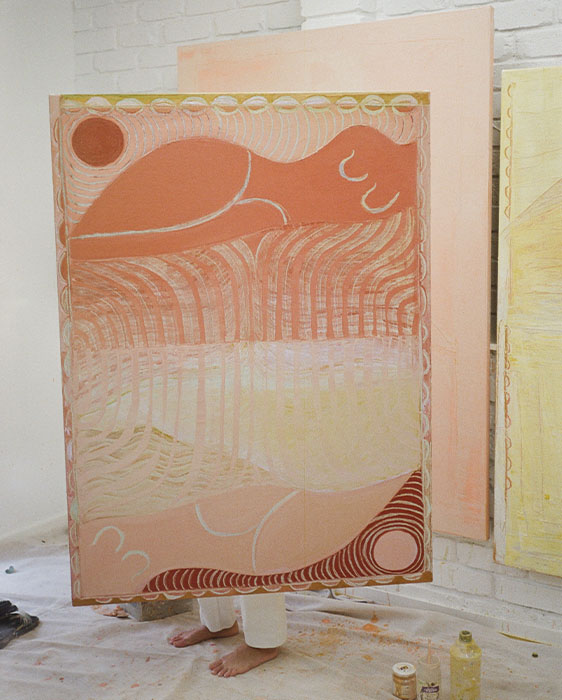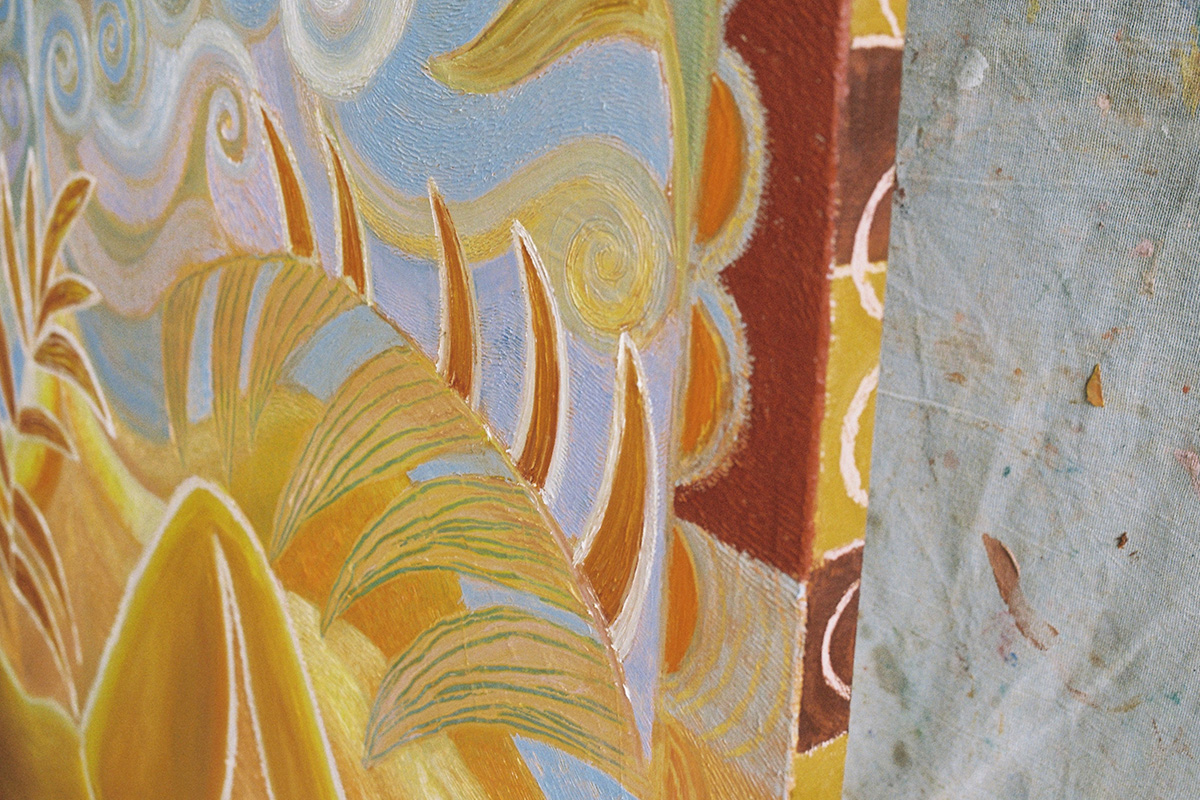 TAPPAN
Tell us about an artist whose career you admire?
HANNAH CARRICK
CJ Henry, she is always thinking outside the box.
TAPPAN
What is the arts community like in your city?
HANNAH CARRICK
The community I live in is quite small but I have friends doing some really cool things in the creative space - from floristry, making music or designing clothes. Seeing so many young people in the area making things with their hands is really inspiring to me.
TAPPAN
If you could have a drink with one artist, who would it be?
HANNAH CARRICK
Depends if its coffee or wine
TAPPAN
What motivates you?
HANNAH CARRICK
I just want to be better than yesterday - in my work & my life. I am always chasing contentment and something I'm proud of.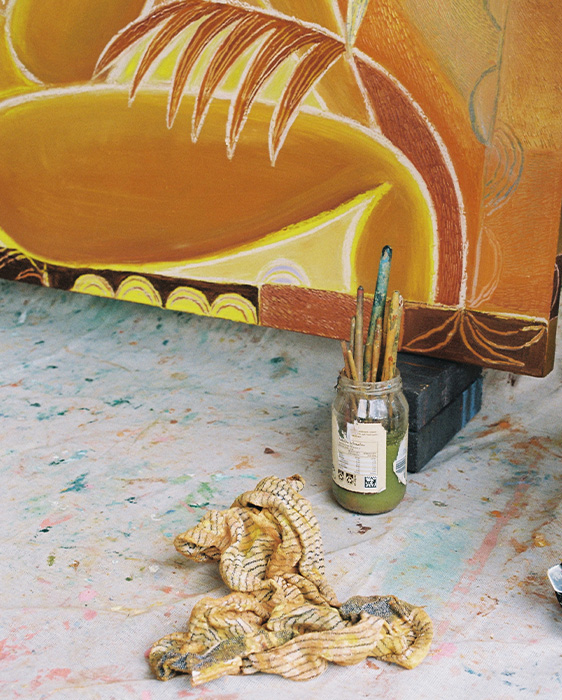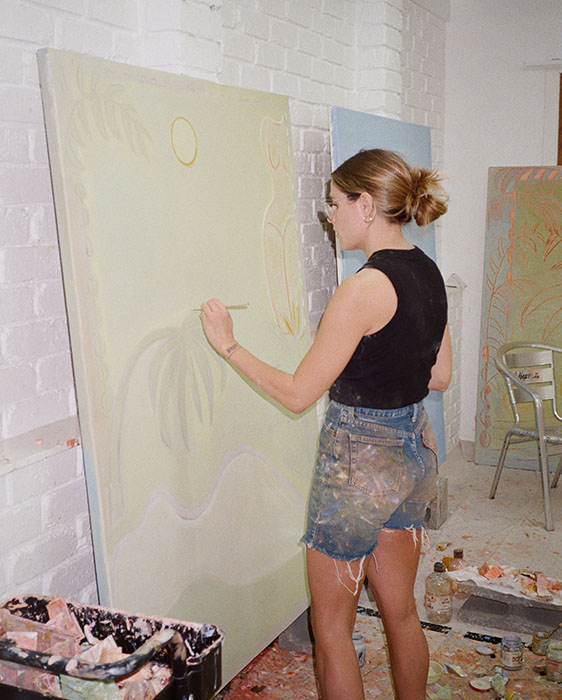 TAPPAN
Silence or sound while creating?
HANNAH CARRICK
Definitely sound - I mainly listen to electronic music and anything old school. Also I am a sucker for true crime podcasts.
TAPPAN
Have the cities you've lived in influenced your practice?
HANNAH CARRICK
For sure. I grew up in a small coastal town surrounded by the most magical beaches and hinterlands. Most of my childhood memories are exploring waterfalls, surfing and being in nature, which isn't a surprising common theme throughout my work.
TAPPAN
Where did you learn to create?
HANNAH CARRICK
I was always creative, I would get anxiety at school and I found comfort even from a young age getting lost in art. I remember at the age of 7 winning a colour in competition for my whole family to go to Sea World haha.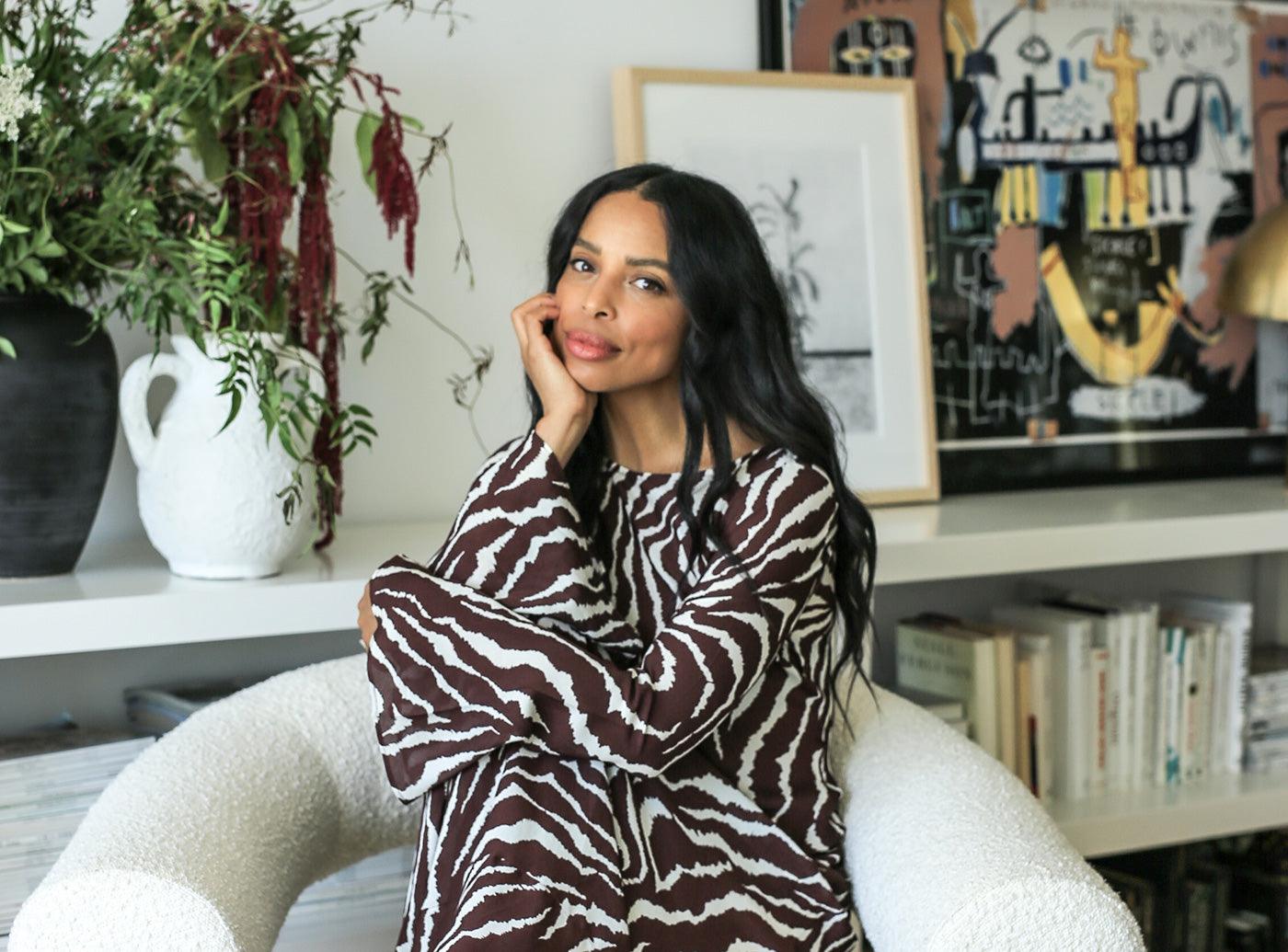 Profiles
Janelle Marie Lloyd's journey in the creative field has earned her many labels — assistant buyer, interior design student, stylist, marketing professional, and influencer. You might know her han...
Read more