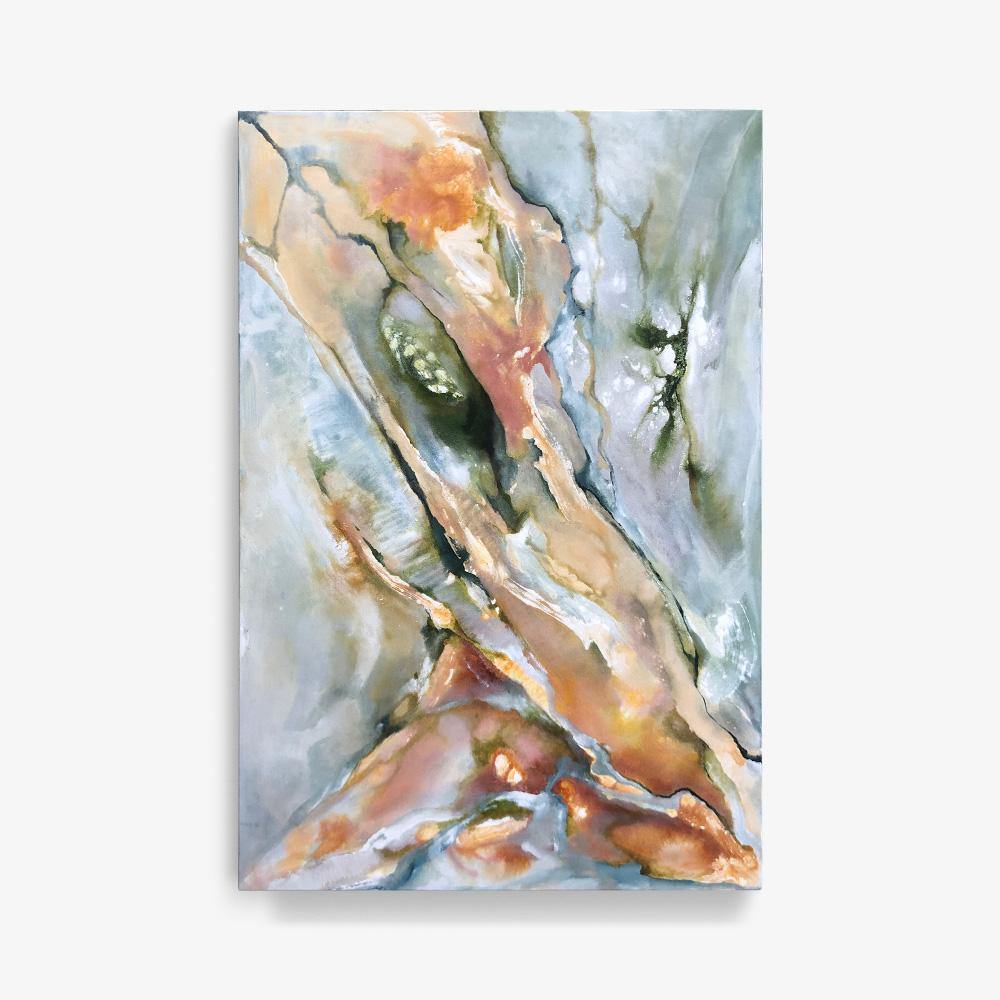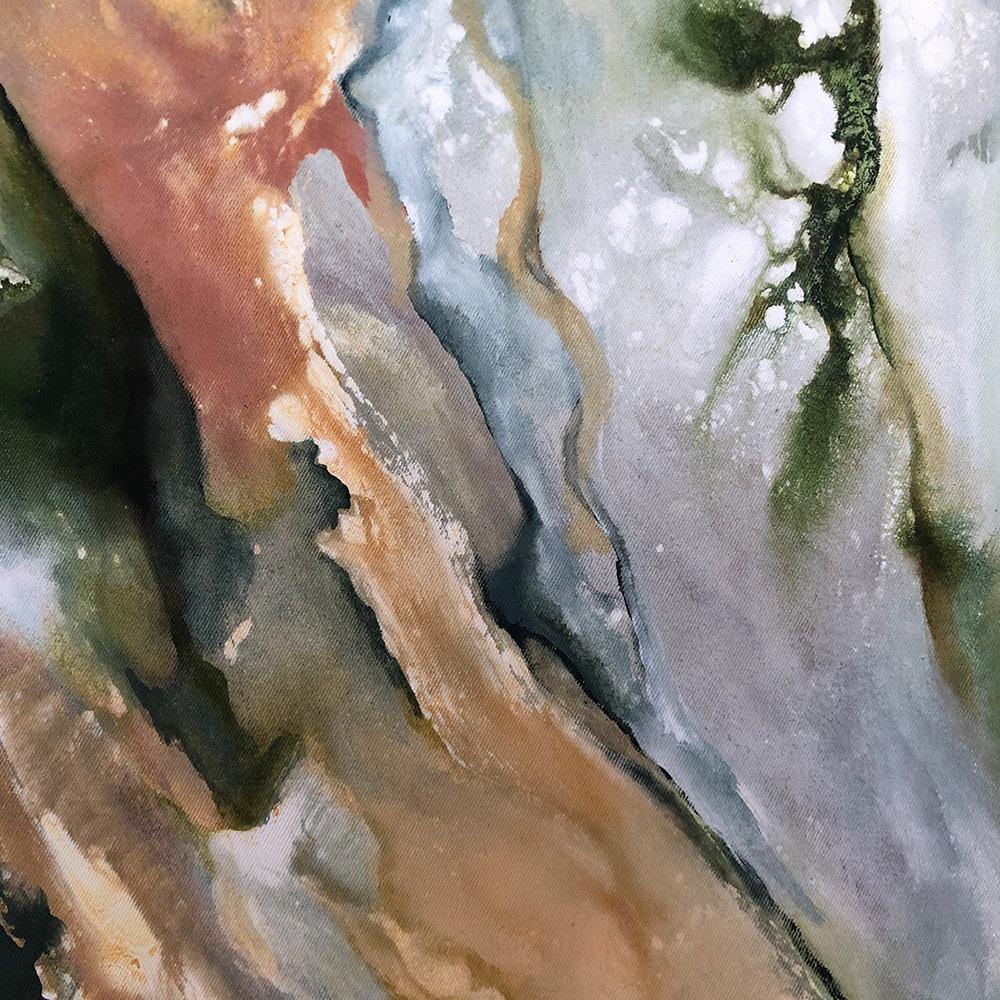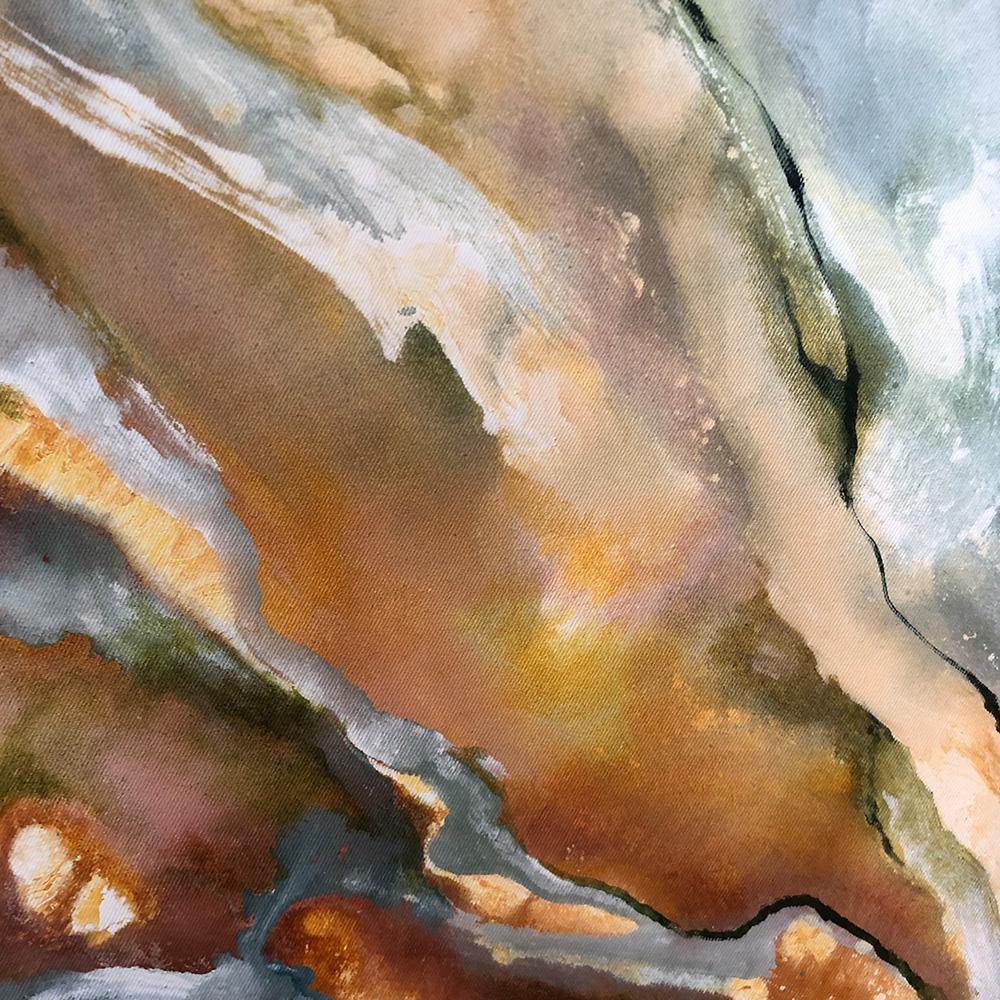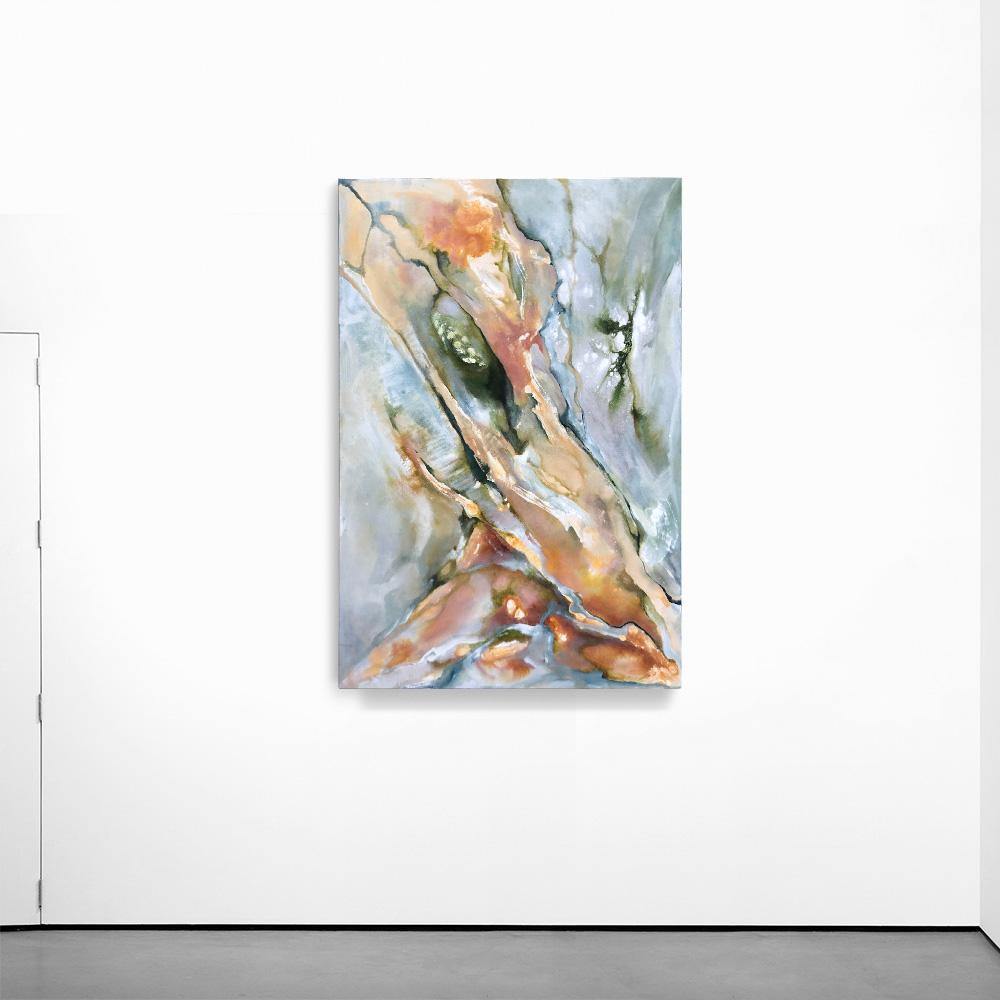 DESCRIPTION
Acrylic ink, acrylic paint, and oil paint on cotton canvas | 2020
Inspired by the use of stones as metaphors and symbols in the writing of Norwegian poet Tor Ulven, this series of abstract paintings, We Return to Stones, continues Styrkestad Haukaas' exploration of our deep connection to the natural world. Using both earth and flesh tones, she intuitively creates organic, geodic shapes reminiscent of brain scans and the crevices of the human body to convey that we are truly part of, not separate from, nature.

"W​e descend from the Stones
And we return to them"
Tor Ulven
DIMENSIONS
59 x 39 inches
AUTHENTICATION
Signed by artist.
The work comes with a Certification of Authenticity signed by the Co-Founder of Tappan
Studio Visit
Q. What makes you excited about the future?
A. Young people and the old people who are still curious.
Explore
We invite you to explore our curated collection of abstract artworks by Tappan artists.
This original artwork has sold
Follow Astri Styrkestad Haukaas to get updates on their practice and upcoming exhibitions
Be in the Know About Artwork Launches & Artist News
"My subject matter is nature influenced by subjective memories. I love thinking about how humans make deep, personal relations with nature - places, mountains, lakes, on earth and in space."
-Astri Styrkestad Haukaas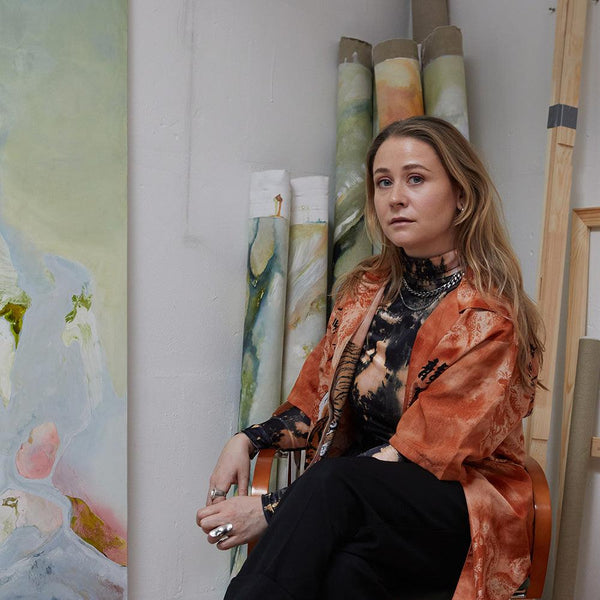 About the Artist
Astri Styrkestad Haukaas
Abstract painter and founder of Danish artspace KVIT, Astri Styrkestad Haukaas's expressive paintings draw their colors and tones from nature. For each series, Haukaas paints her subjective experience of the natural world -- often painting the same space multiple times as she remembers it through different, changing moments. Haukaas' work has been featured in Artforum.
In the Studio