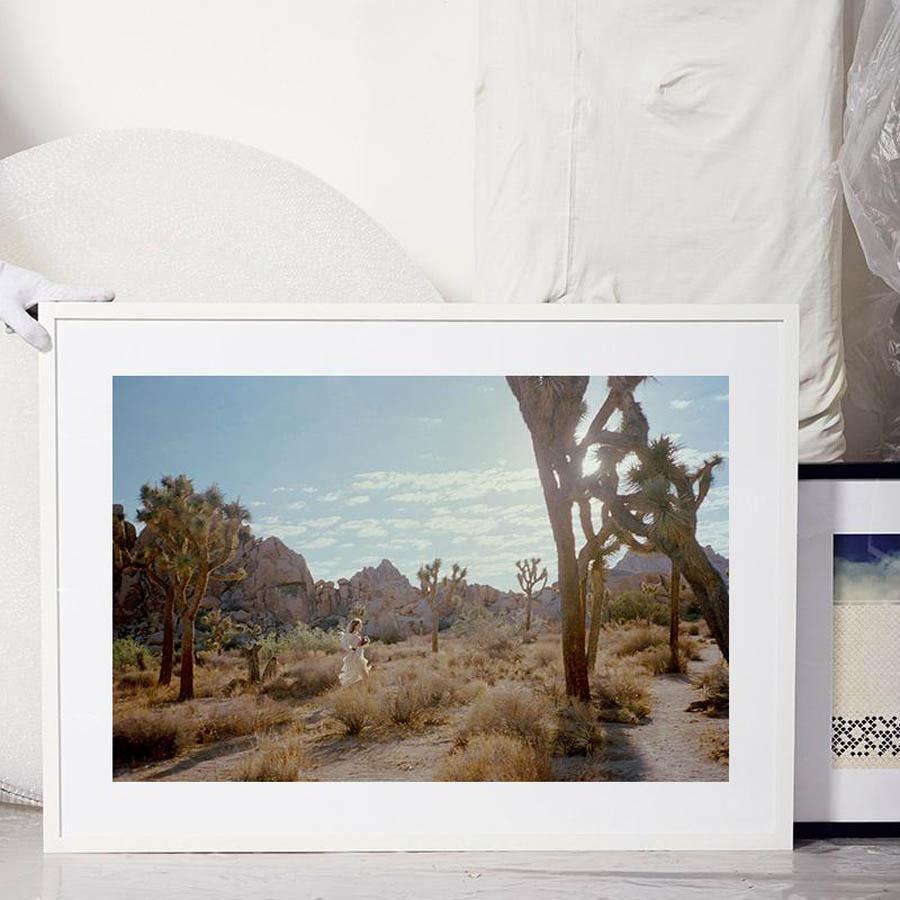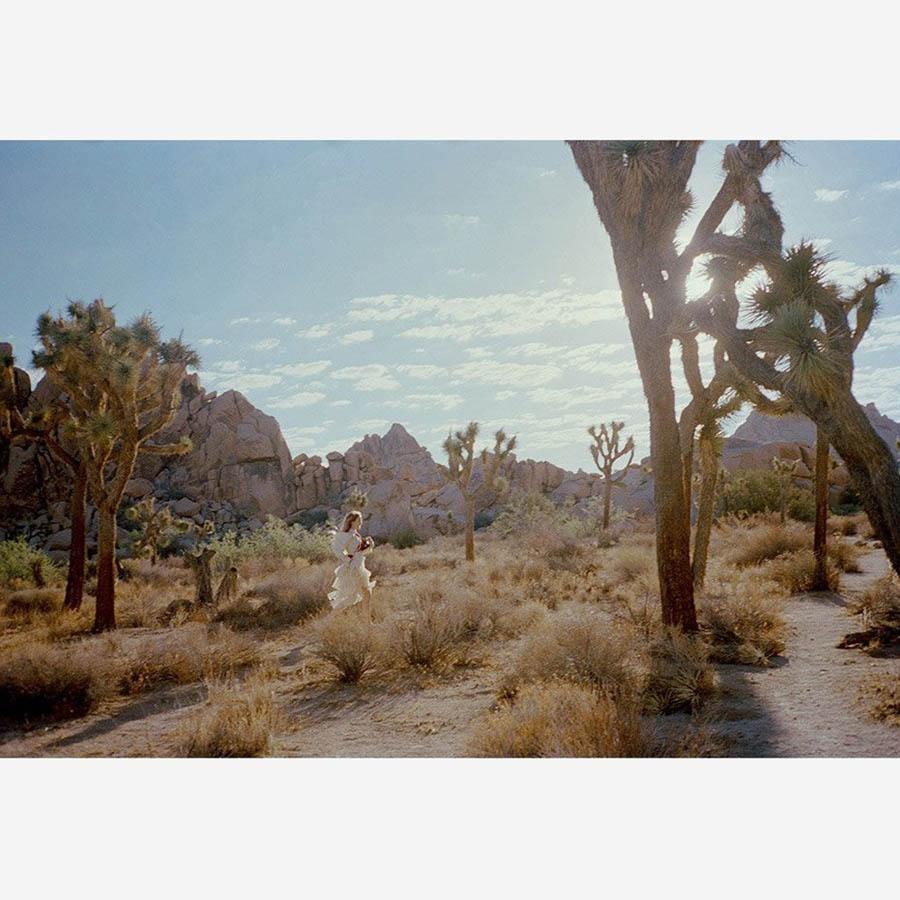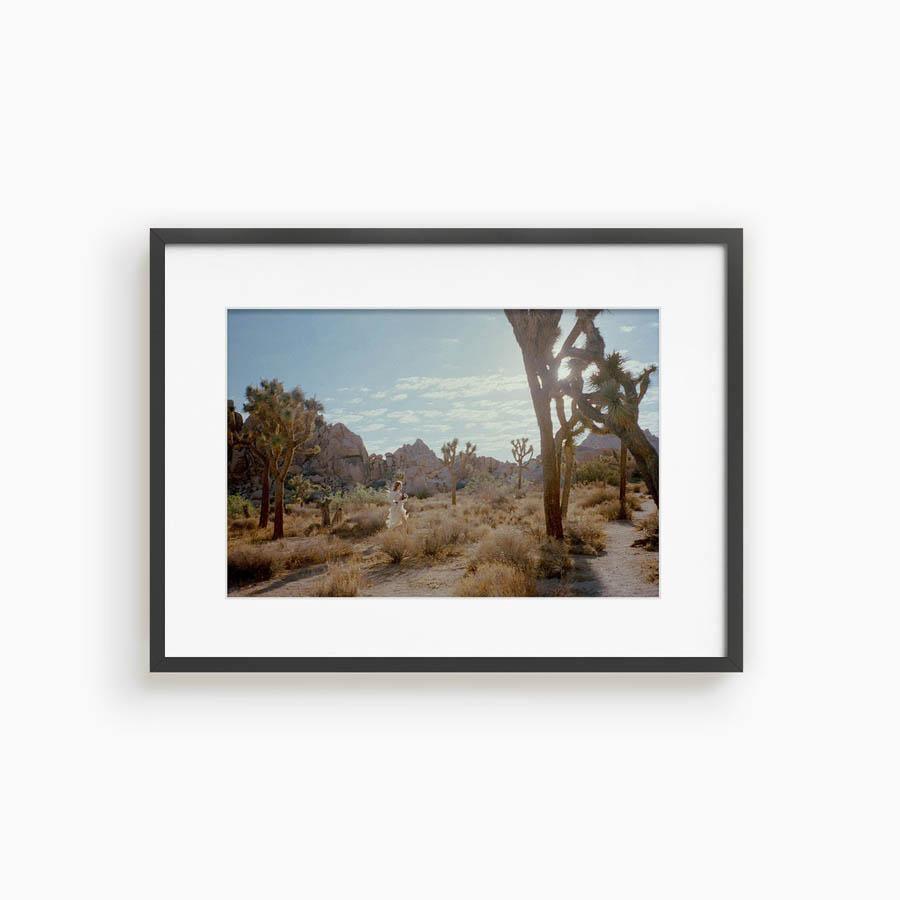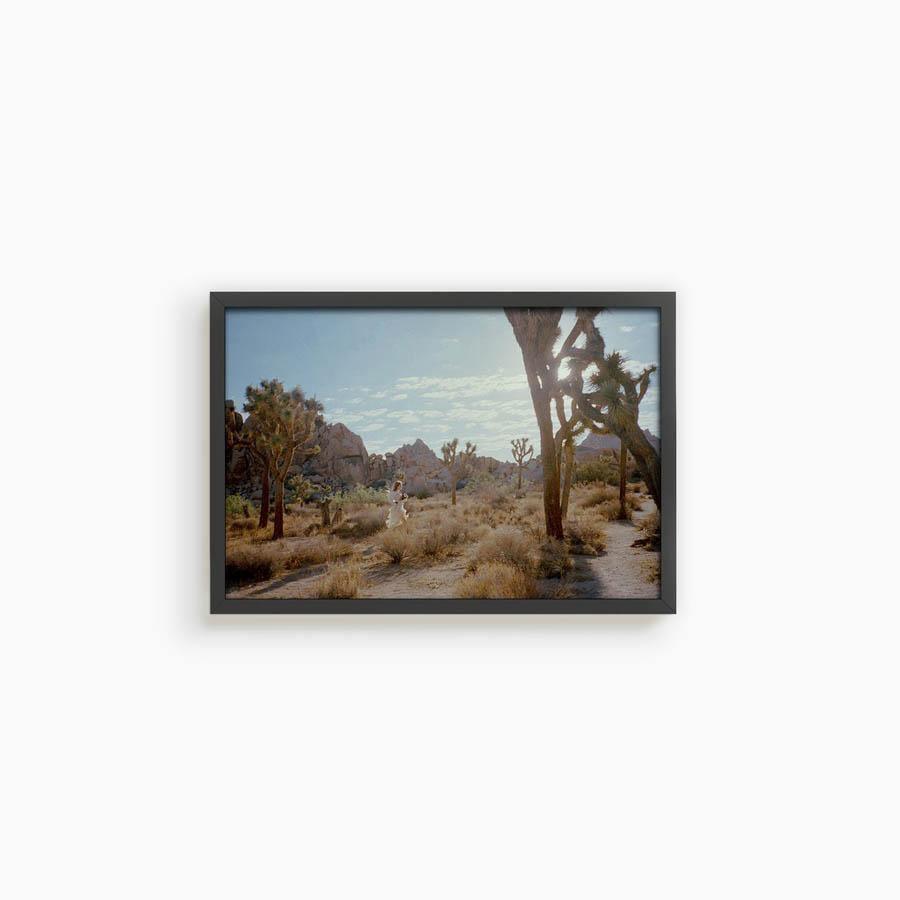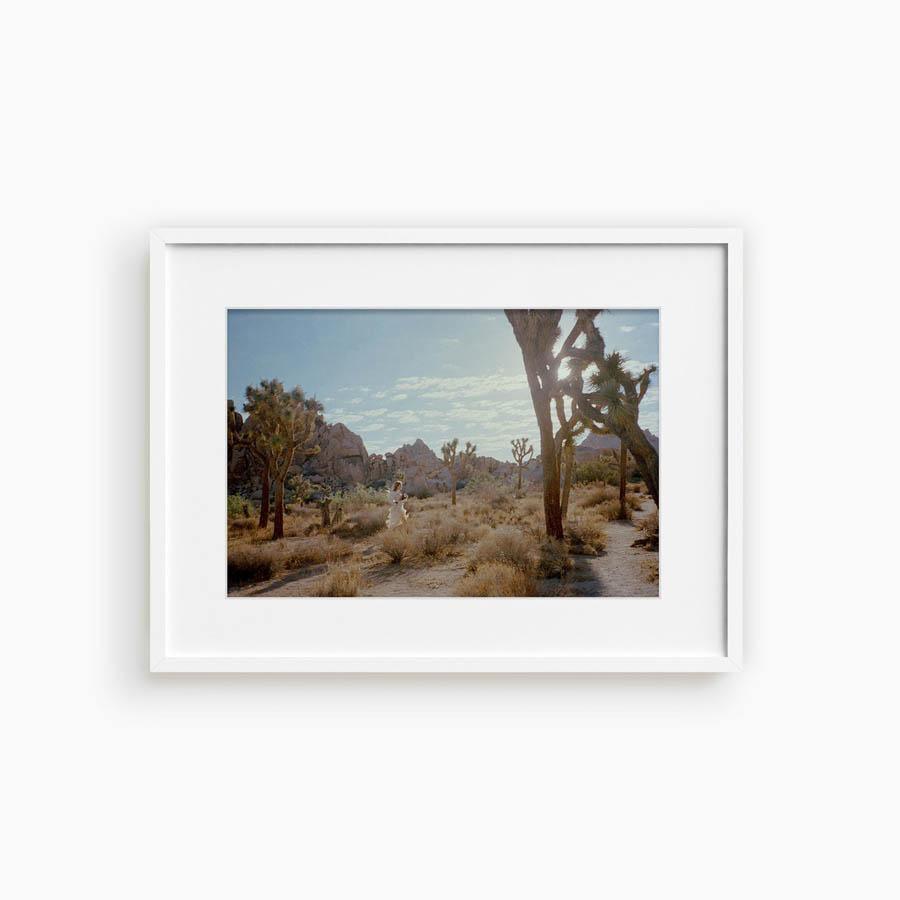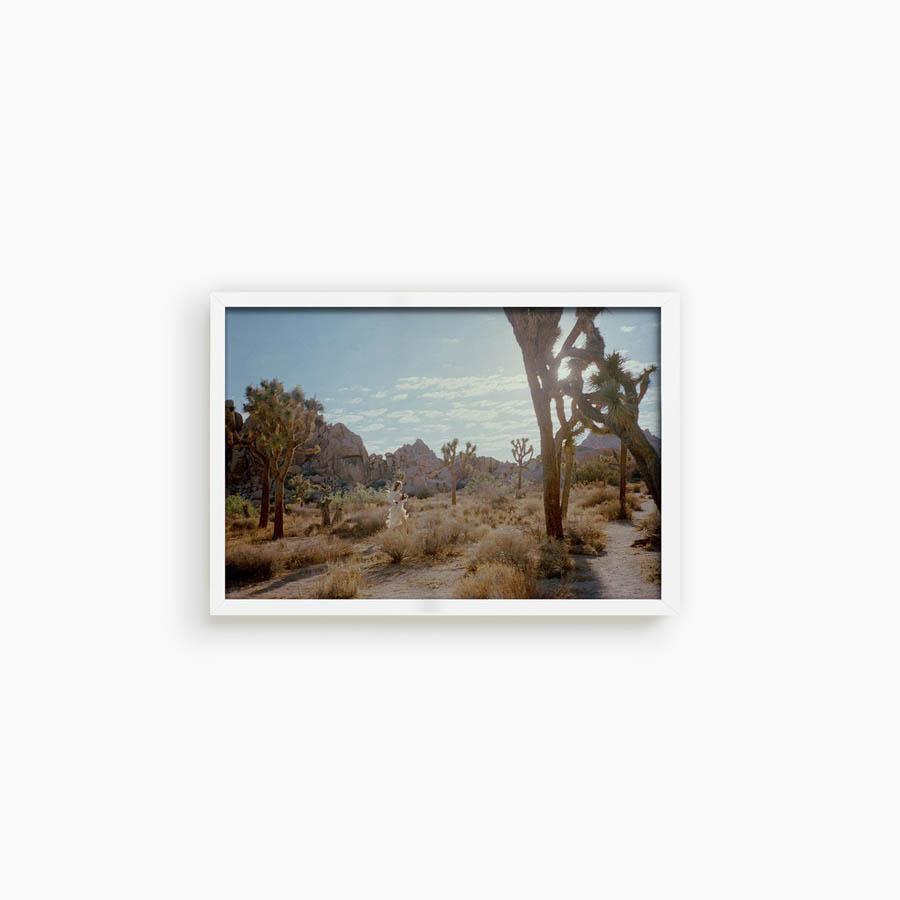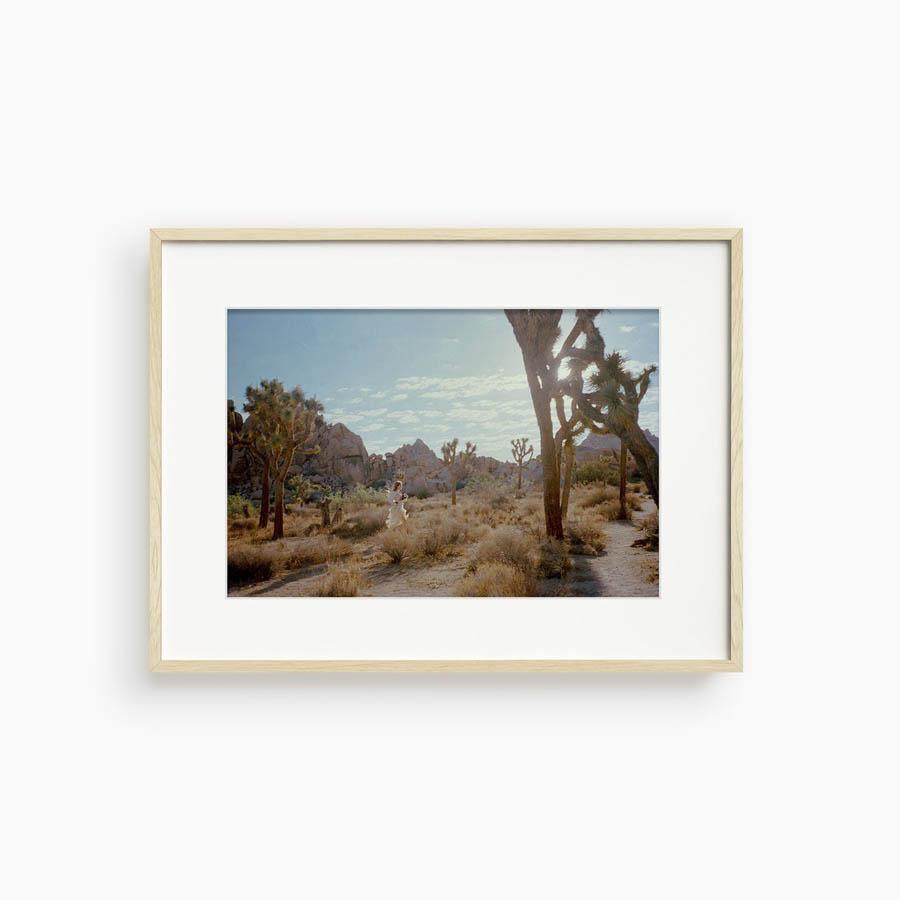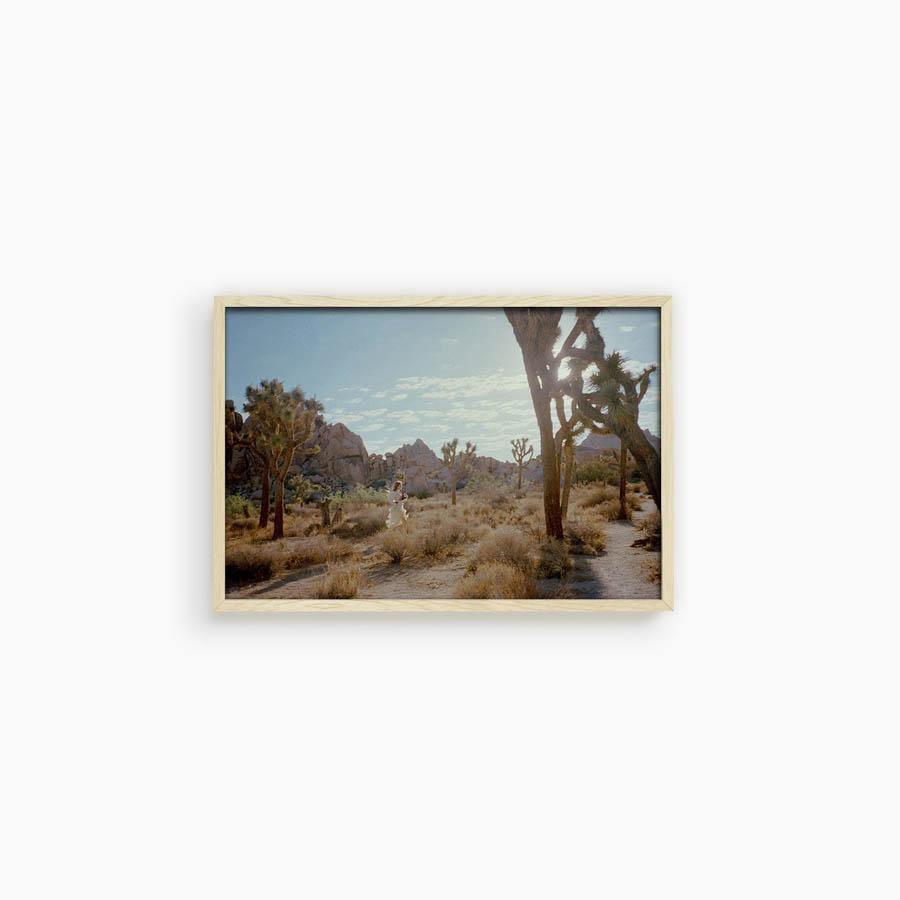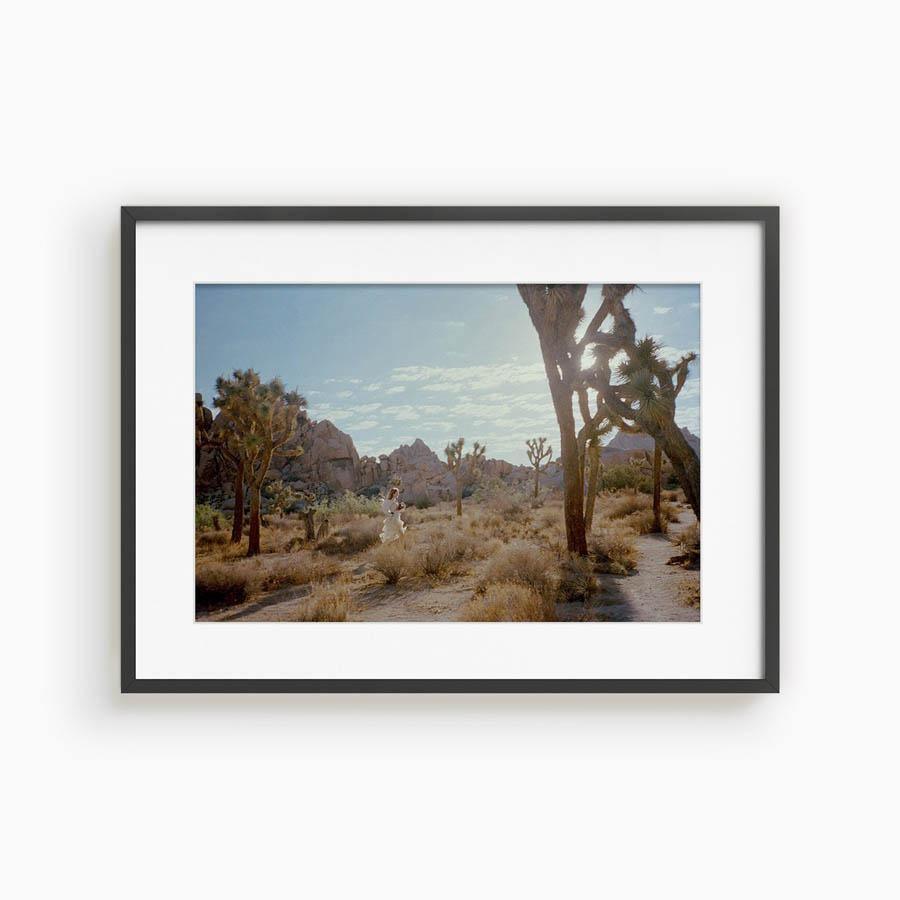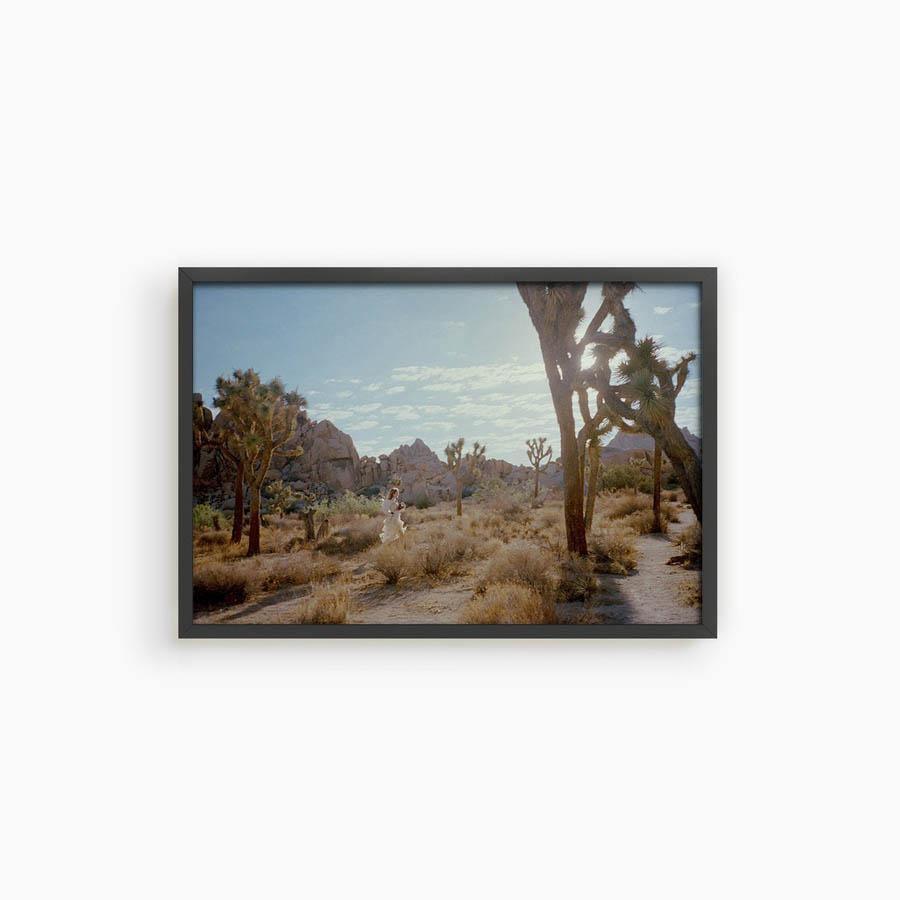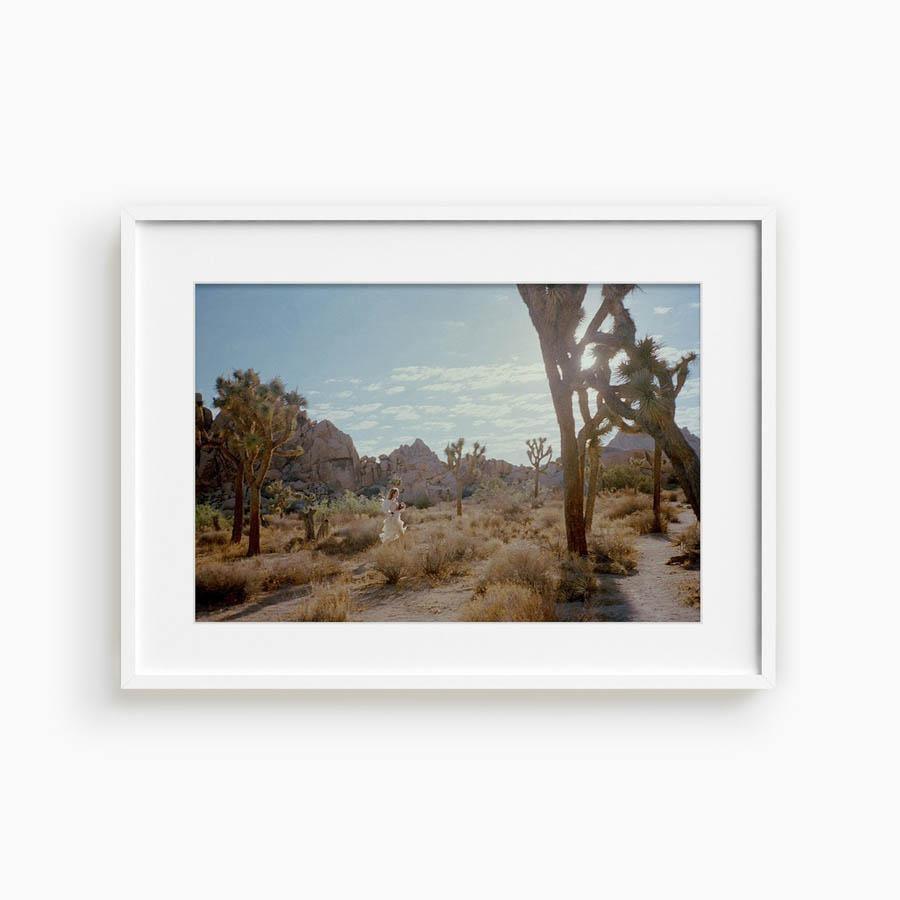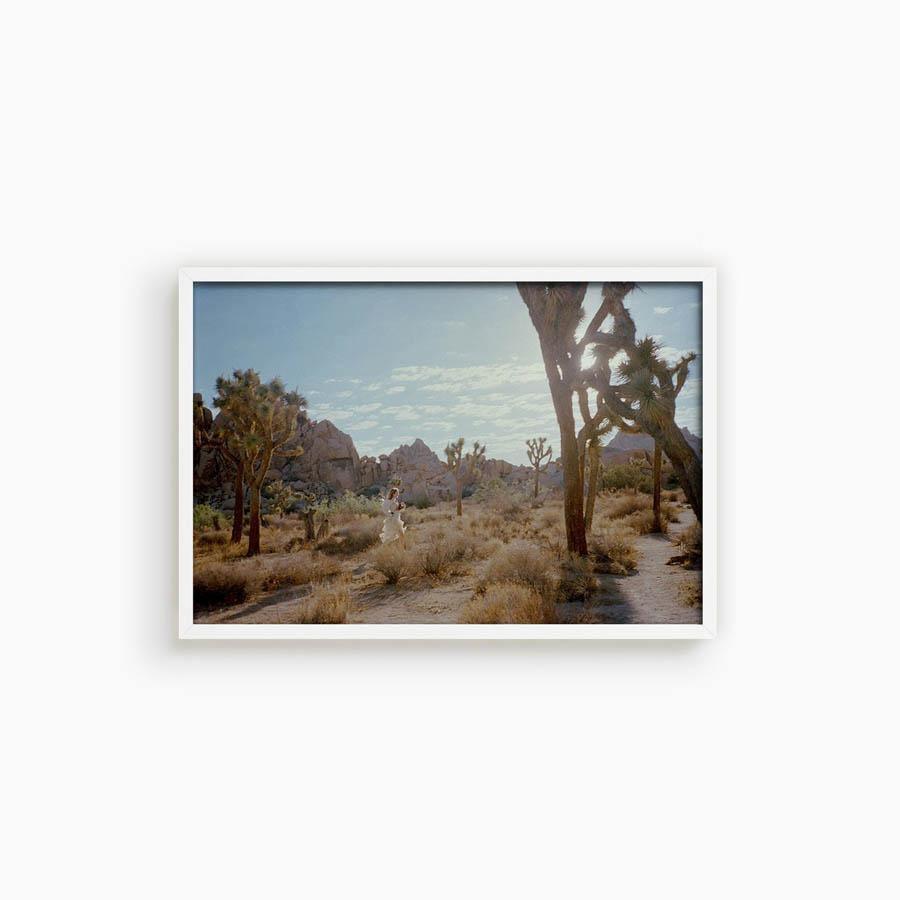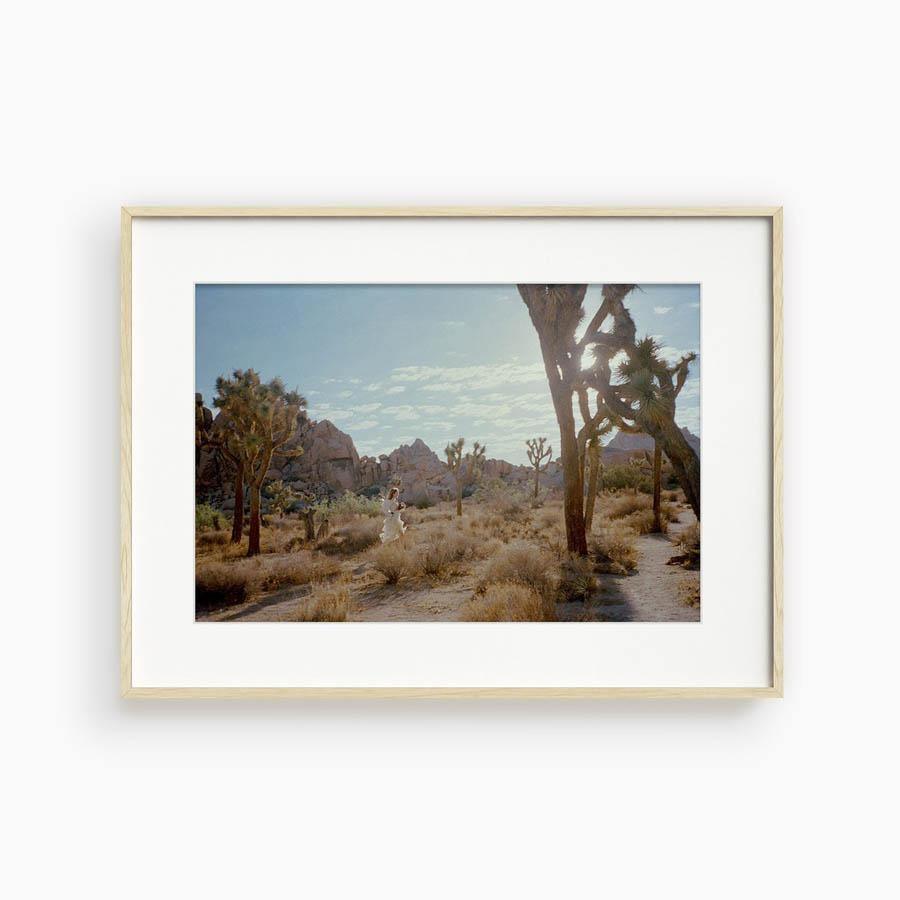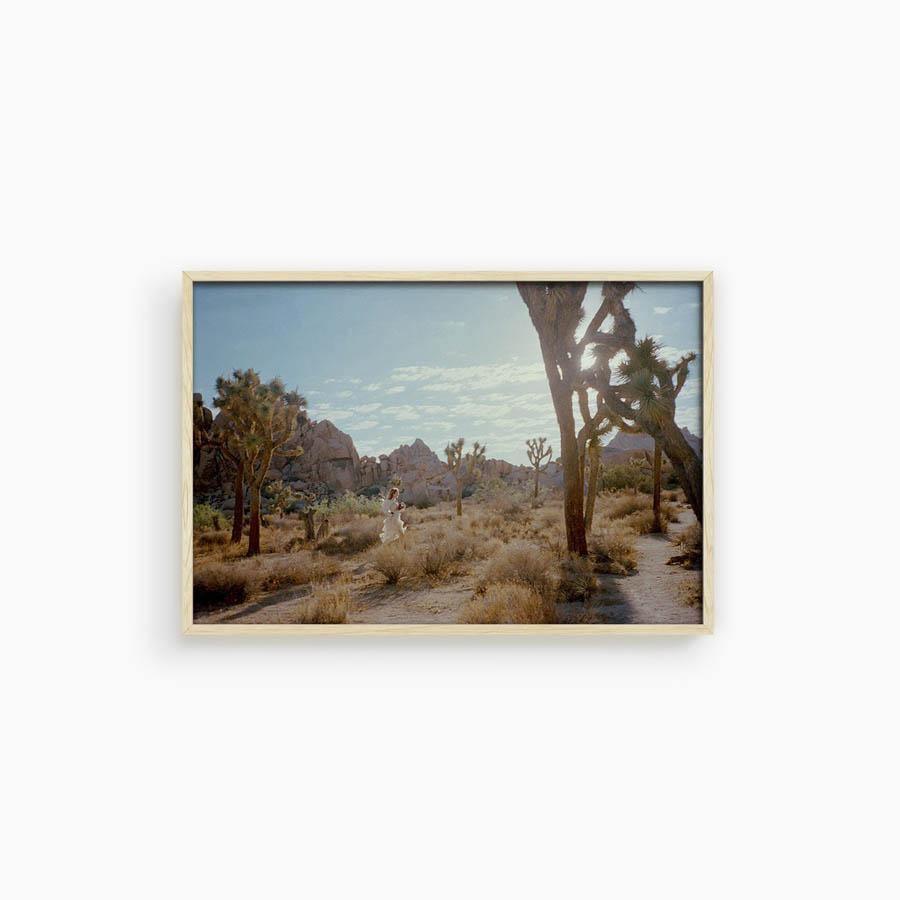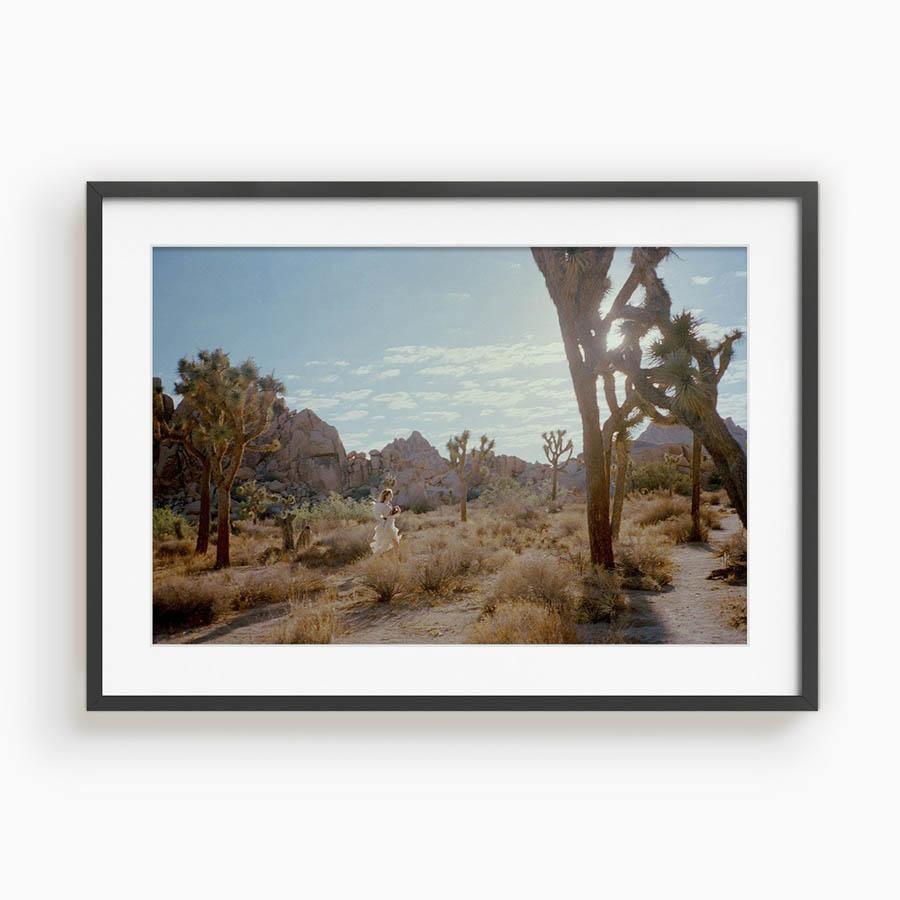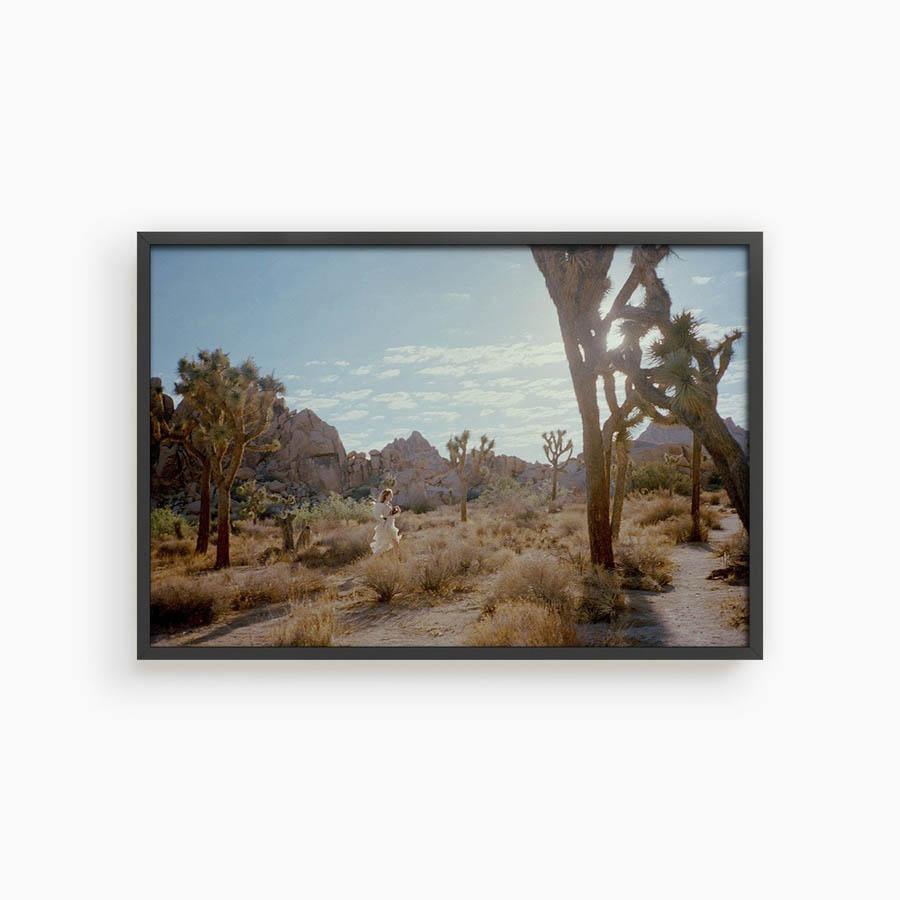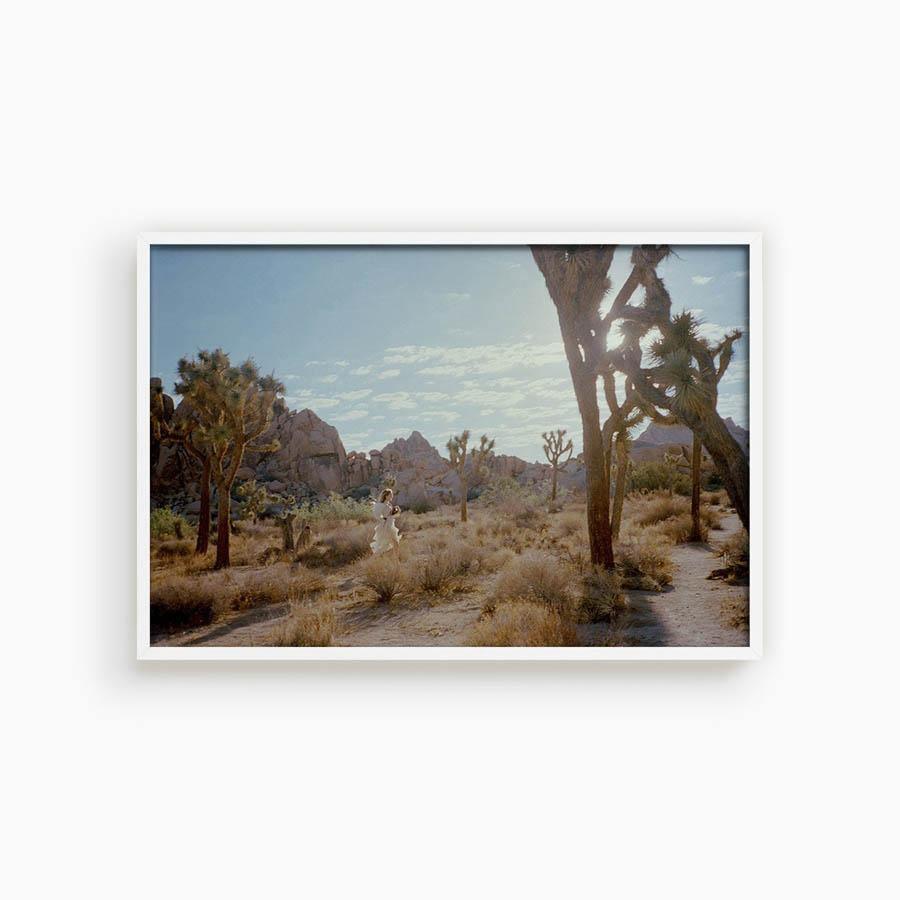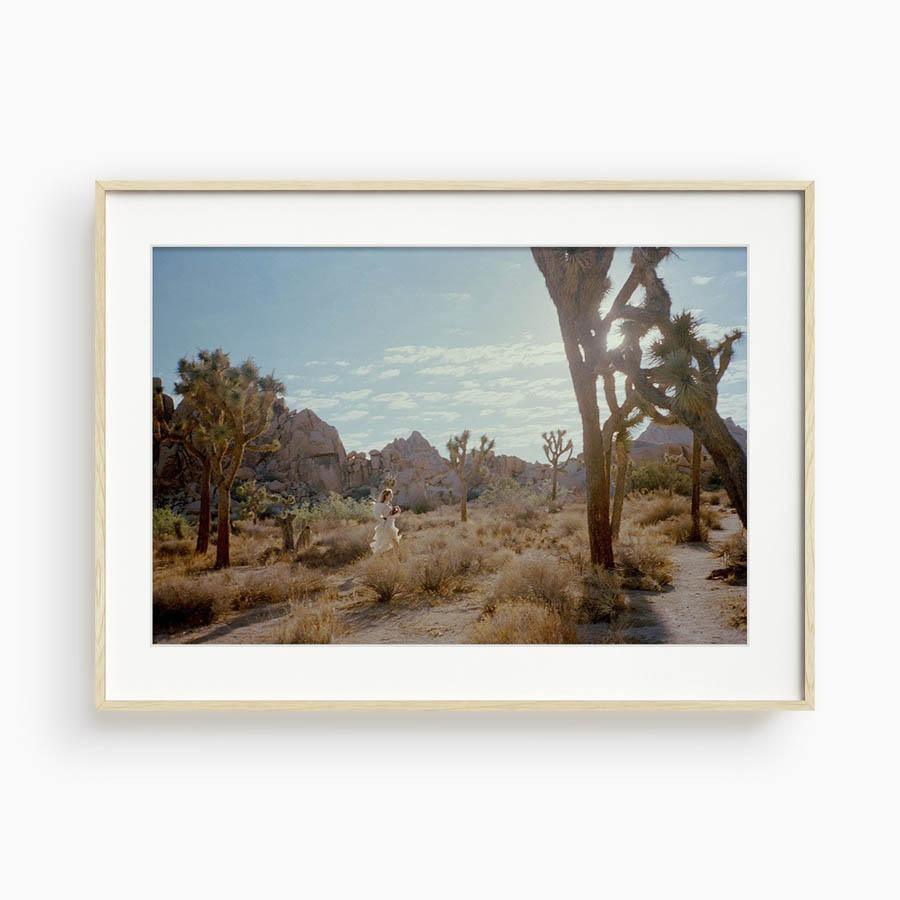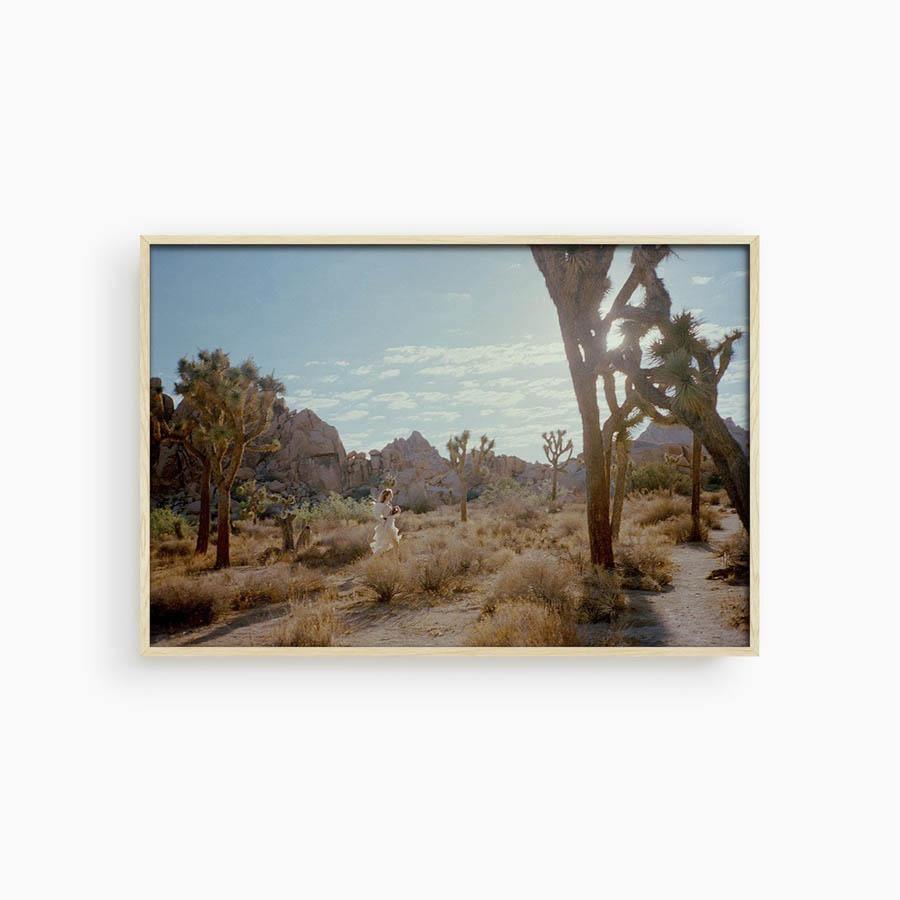 Untitled VIII (Joshua Tree)
DESCRIPTION
Archival ink on museum-quality cotton rag paper | 2016
"The direction I had been given was to contribute, in any fashion that I'd like, on the idea of what "blind for love" means to me. I sat with it for a while not really sure what to do. I had just watched the Truman Show and was on a Peter Weir kick, my room-mate came home and asked me if I'd ever seen Picnic at Hanging Rock— I hadn't. When I put it on, I was flabbergasted and totally inspired. It's a very provocative and sexually charged film but also has so much underlying truth. It felt it related intuitively to all many facets and innuendos of  the concept "blind for love".  When I told Alessandro my idea he said "You know it's one of my favorite movies?" Apparently, in every collection he does a piece that attributes the film. When the clothes came, it was funny karma how well that collection in particular worked towards our narrative."
FRAMED MEASUREMENTS
16 x 24 inches:
Matted: 23.25 x 31.25 x 1.25 inches
Full Bleed: 17.25 x 25.25 x 1.25 inches
20 x 30 inches:
Matted: 27.25 x 37.25 x 1.25 inches
Full Bleed: 21.25 x 31.25 x 1.25 inches
30 x 45 inches:
Matted: 38 x 53 x 2 inches
Full Bleed: 32 x 47 x 2 inches
AUTHENTICATION
The work comes with a Certification of Authenticity signed and numbered by the Co-Founder of Tappan
SHIPPING
Unframed works ship in 5 - 7 business days.
Framed works ship in 7 - 10 business days.
"She's going to be the next

Coppola

force to be reckoned with," Zac Posen insists. "They just genetically, aesthetically, have something—they're able to capture magic."
Studio Visit
Q. When do you make your best work?
A. When I'm given a challenge that forces me to work outside my comfort zone...
Explore
Song of Style's Tappan collection features Gia Coppola's Chateau Marmont.
This artwork has sold out
Follow Gia Coppola to get updates on their practice and upcoming exhibitions
Be in the Know About Artwork Launches & Artist News
Most artwork will arrive after the New Year, please reach out to info@thetappancollective.com for questions.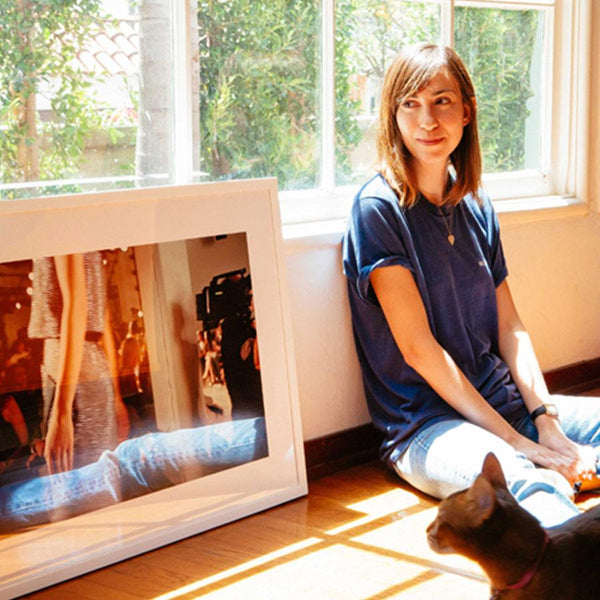 About the Artist
Gia Coppola
Featured at the Venice & Cannes Film Festivals, photographer and film director Gia (Palo Alto, Mainstream), brings her cinematic eye & effortless style to her narrative photographs. Gia's work has been featured in Architectural Digest, Elle Decor, Juxtapoz, Vogue, Vice, Coveteur, Town and Country, NY Mag, and in Gucci collabs.
In the Studio