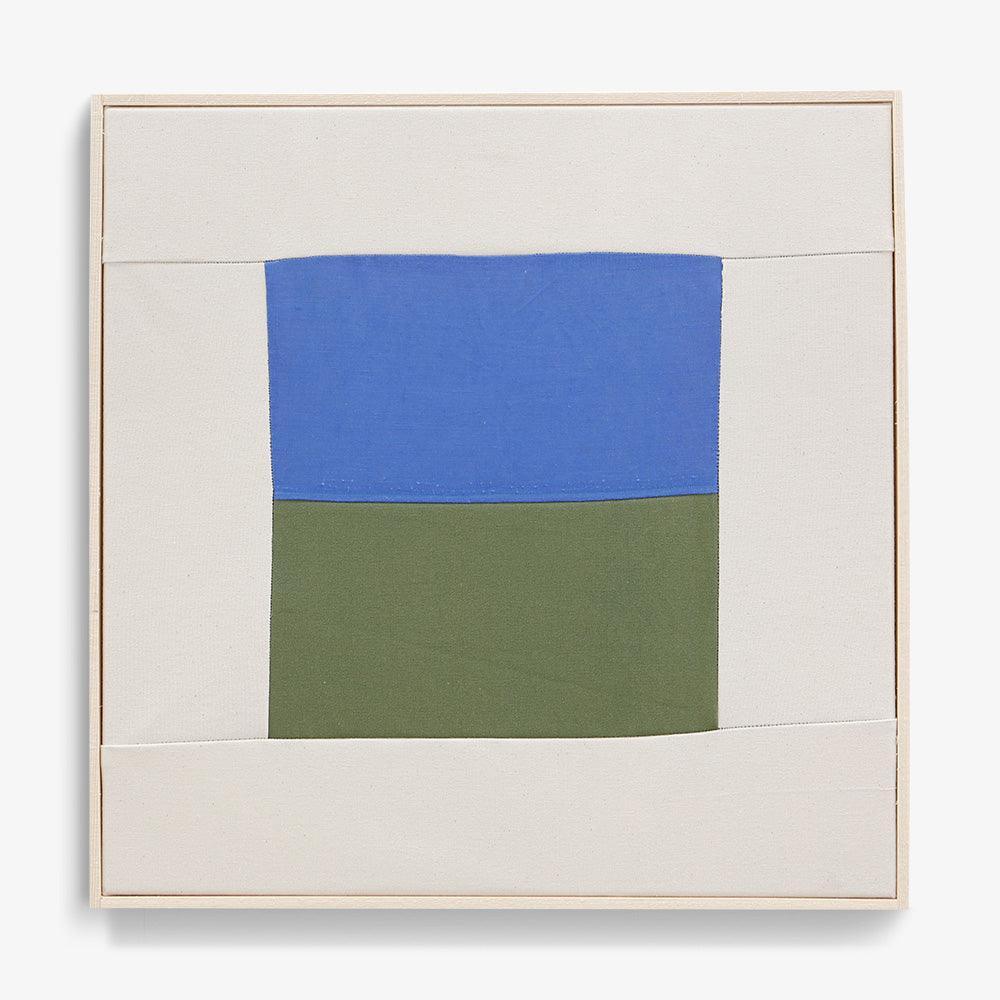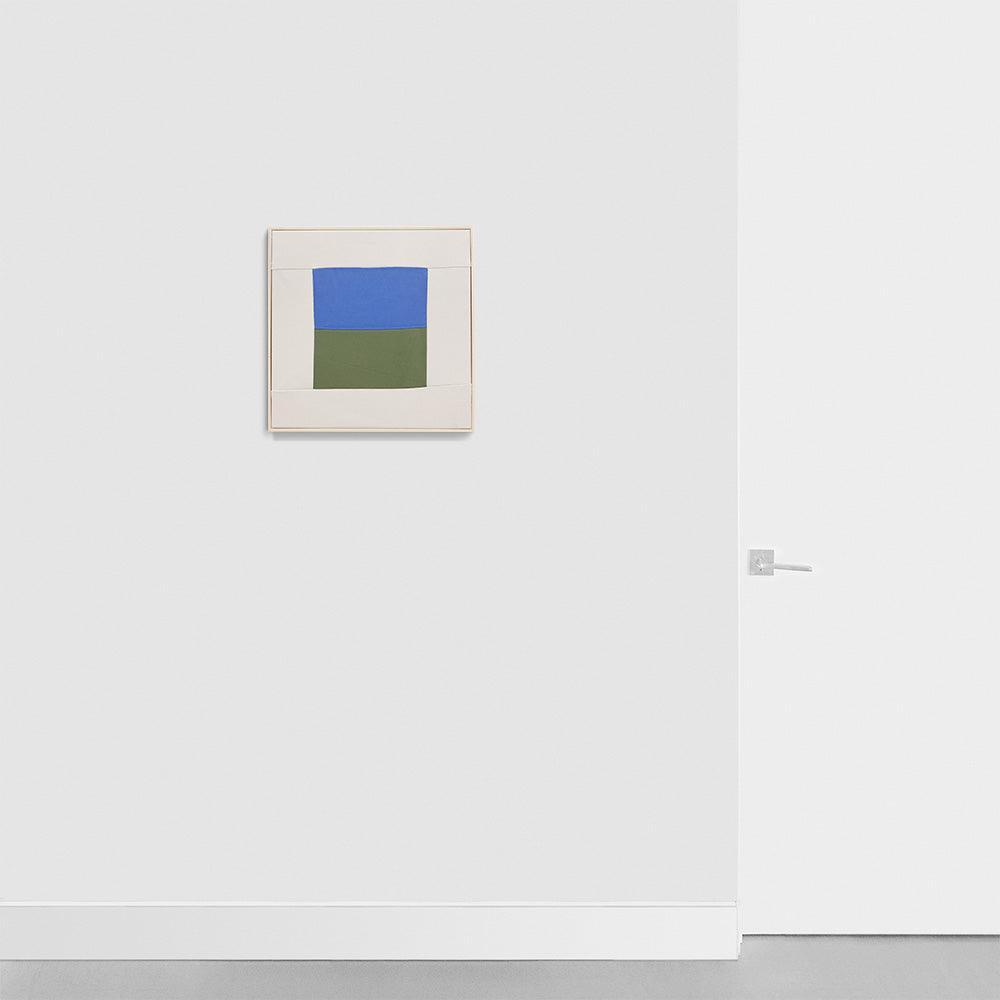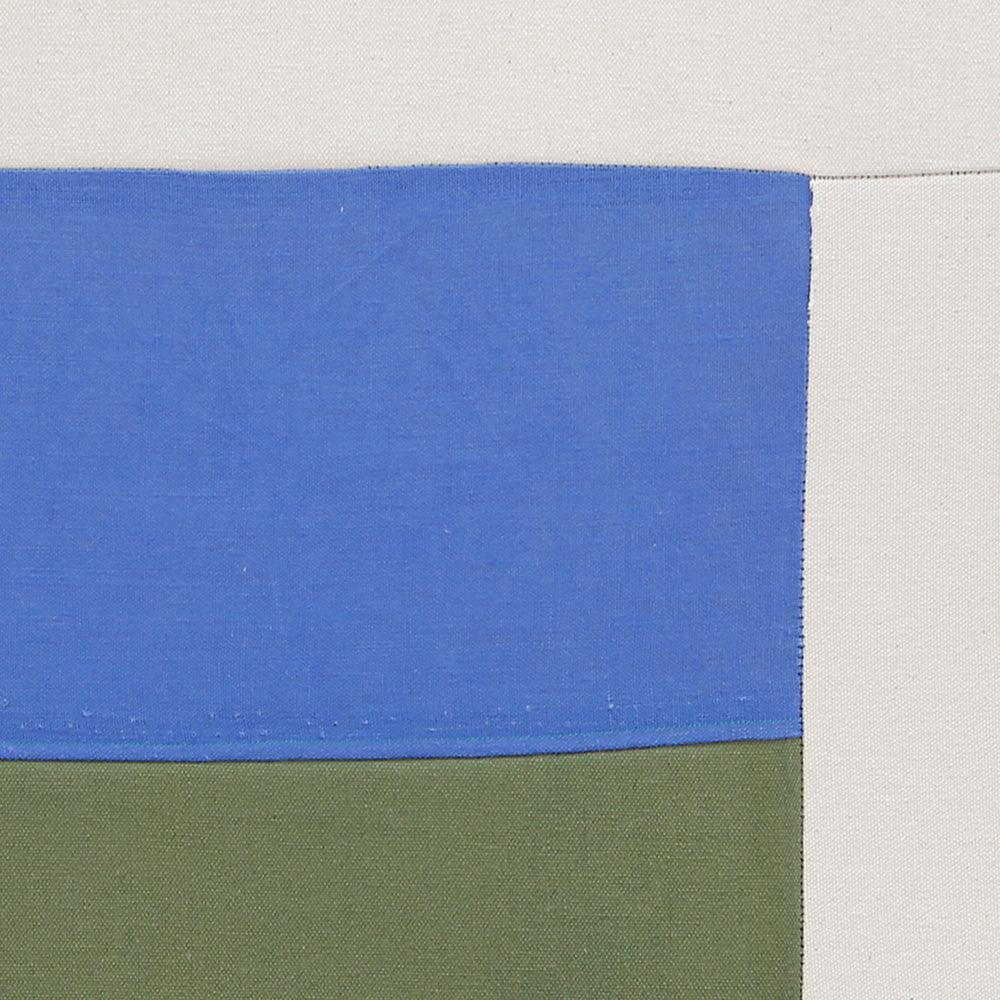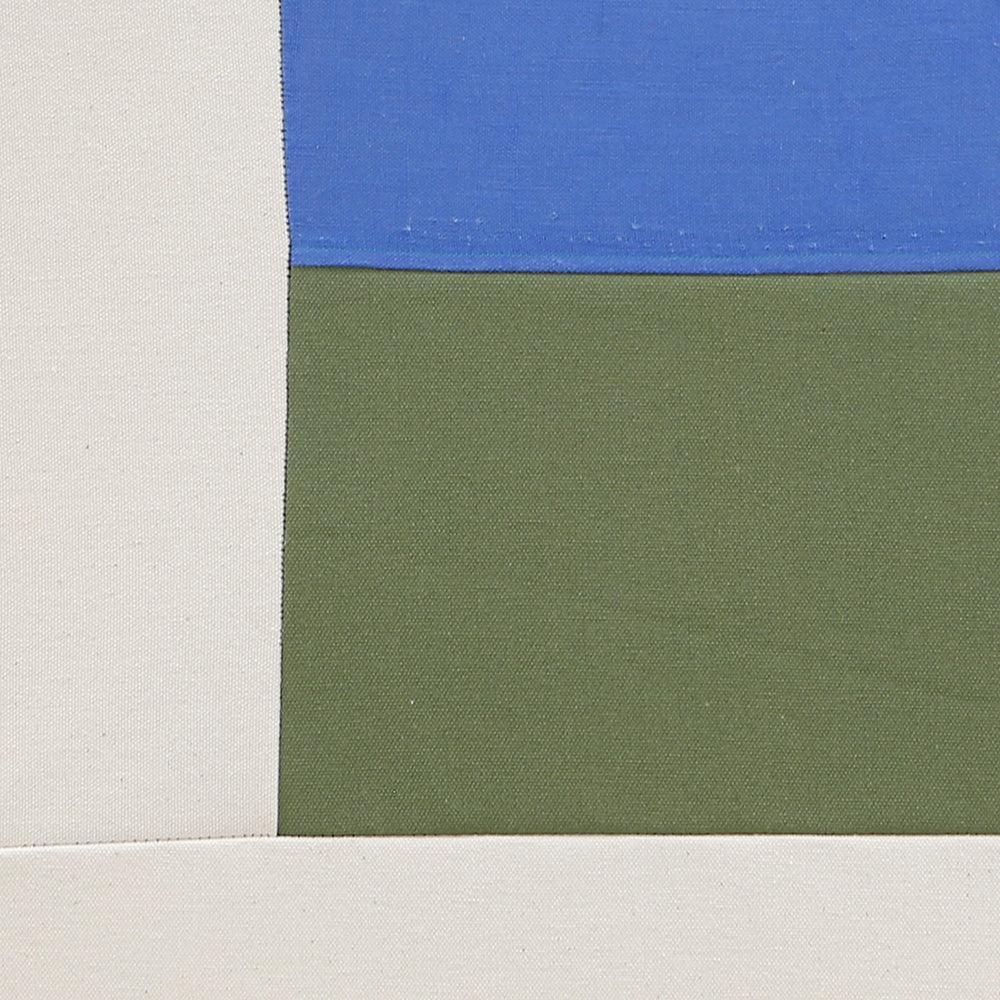 the country i come from (ten landscapes IV)
DESCRIPTION
Quilted linen and canvas, pine and brass brad frame | 2022
Inspired by his midwest upbringing and created after a two-month residency in Norway, this series of textile works by Ethan Caflisch renders flattened, minimalist landscapes from various types of fabric. "the country i come from" simplifies the viewer's perspective into distinct planes, as seams between bold colors create a horizon line. Also exploring color theory and abstraction, the woks invite the viewer to fill in the blanks about the vista upon which they gaze. Created after two months away from his sewing machine, the works are an outpouring of creativity and nostalgia about the constant pull of home.
DIMENSIONS
16.5 x 16.5 inches
AUTHENTICATION
Signed by artist.
The work comes with a Certification of Authenticity signed by the Co-Founder of Tappan.
Size: 16.5 x 16.5 inches
Custom Framing Included
This original artwork has sold
Follow Ethan Caflisch to get updates on their practice and upcoming exhibitions
Be in the Know About Artwork Launches & Artist News
"...still constantly remind myself of H.D. Thoreau's quote "rather than love, than money, than fame; give me truth." I think this is a crucial mentality to have as an artist, and any other profession; that success, by any definition, will be found in making honest work."
-Ethan Caflisch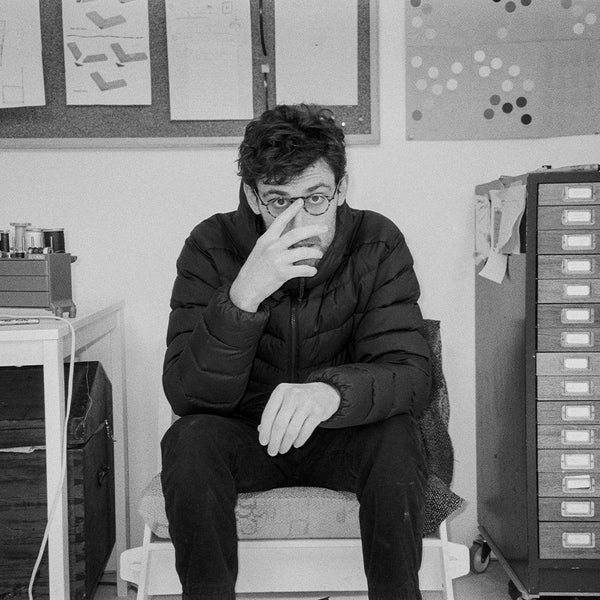 About the Artist
Ethan Caflisch
Ethan's exhibition venues and publications include the Institute of Contemporary Art (San Jose), Cheryl Hazan Gallery (New York), A.M. Gallery (Antwerp), Art Maze Magazine, and AnOther Magazine. Explore his large, geometric and minimalist paintings, figurative paintings and hand made textile works.
In the Studio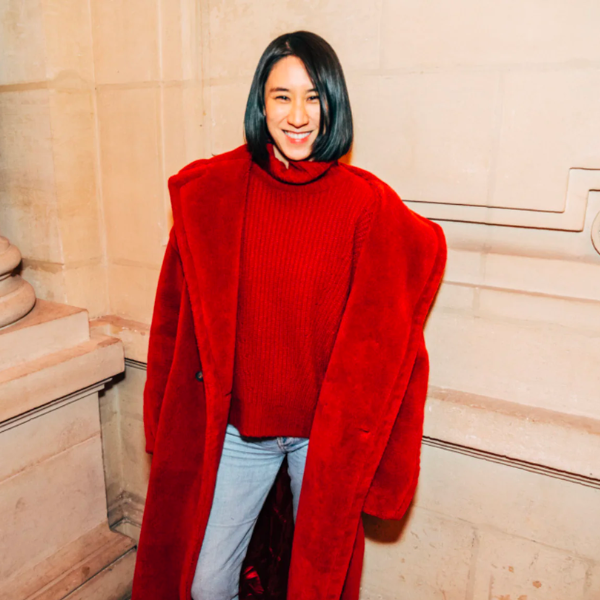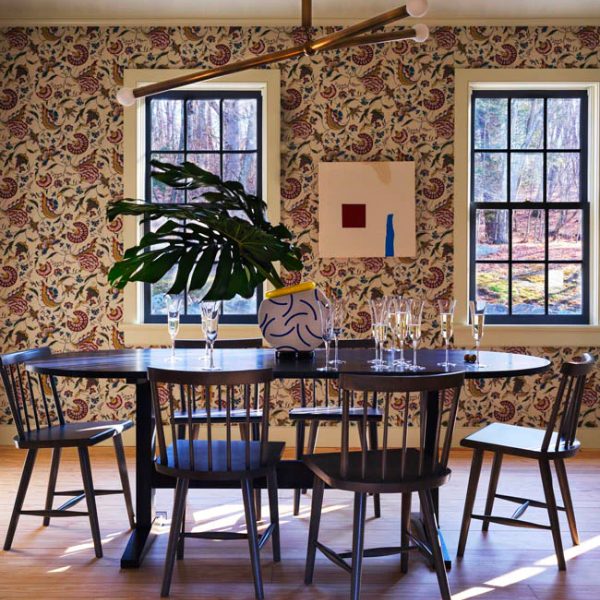 EVA CHEN ON ETHAN CAFLISCH
"...WE WERE REALLY LOOKING FOR PIECES THAT SPOKE TO US AND MADE US PAUSE FOR A MOMENT TO ABSORB, APPRECIATE, AND REFLECT. CAFLISCH'S ART ABSOLUTELY HAD THAT EFFECT ON US."