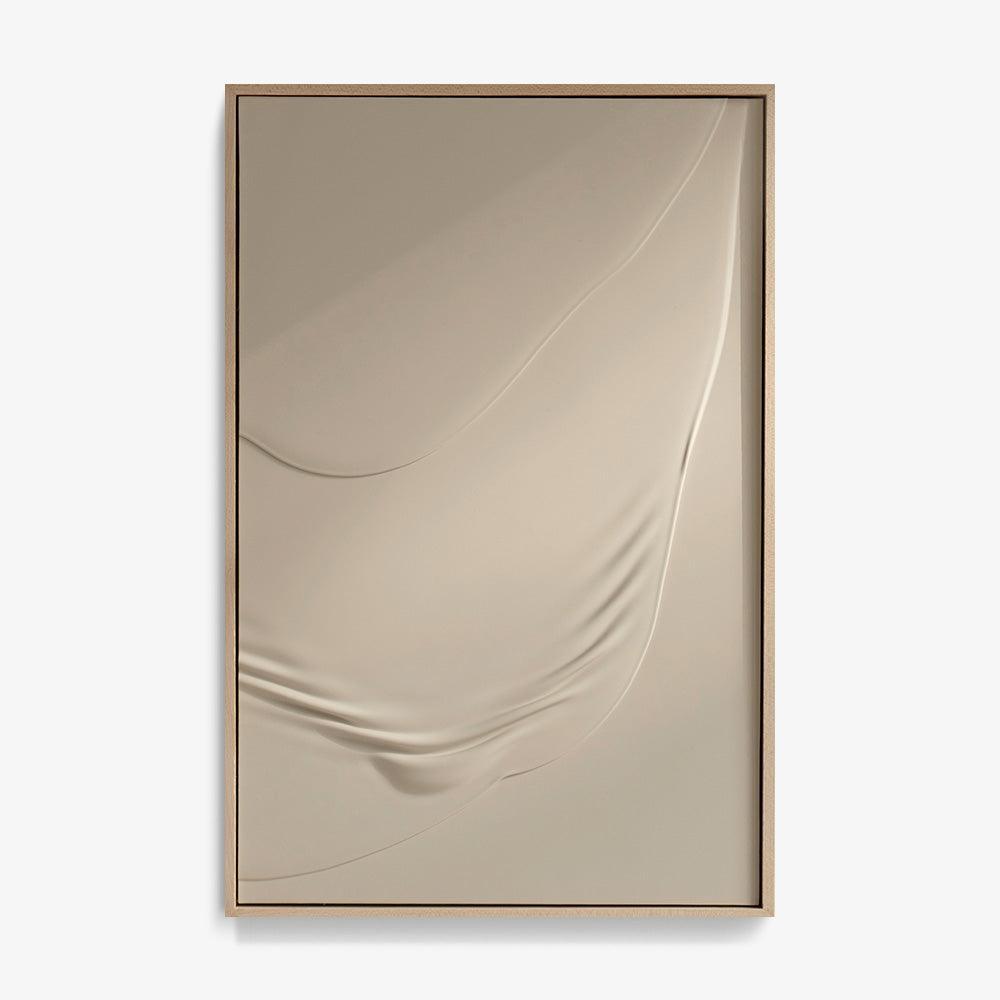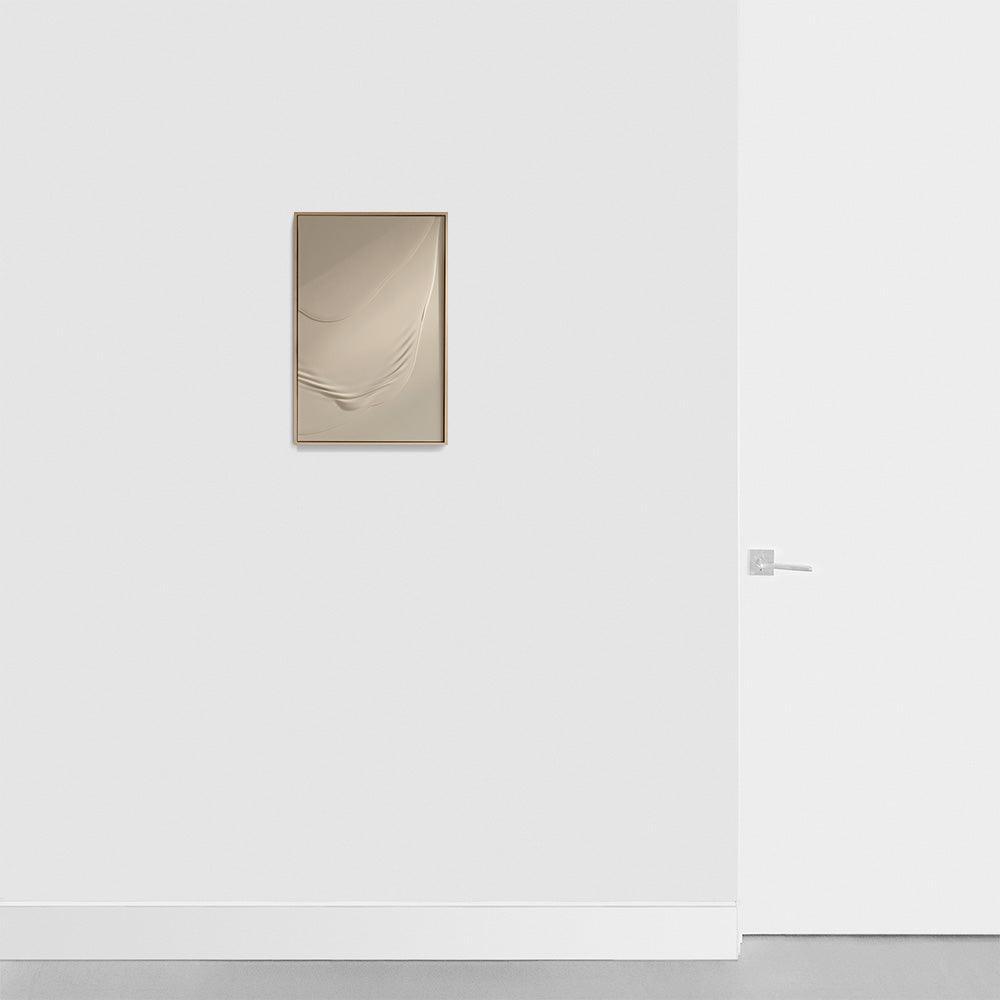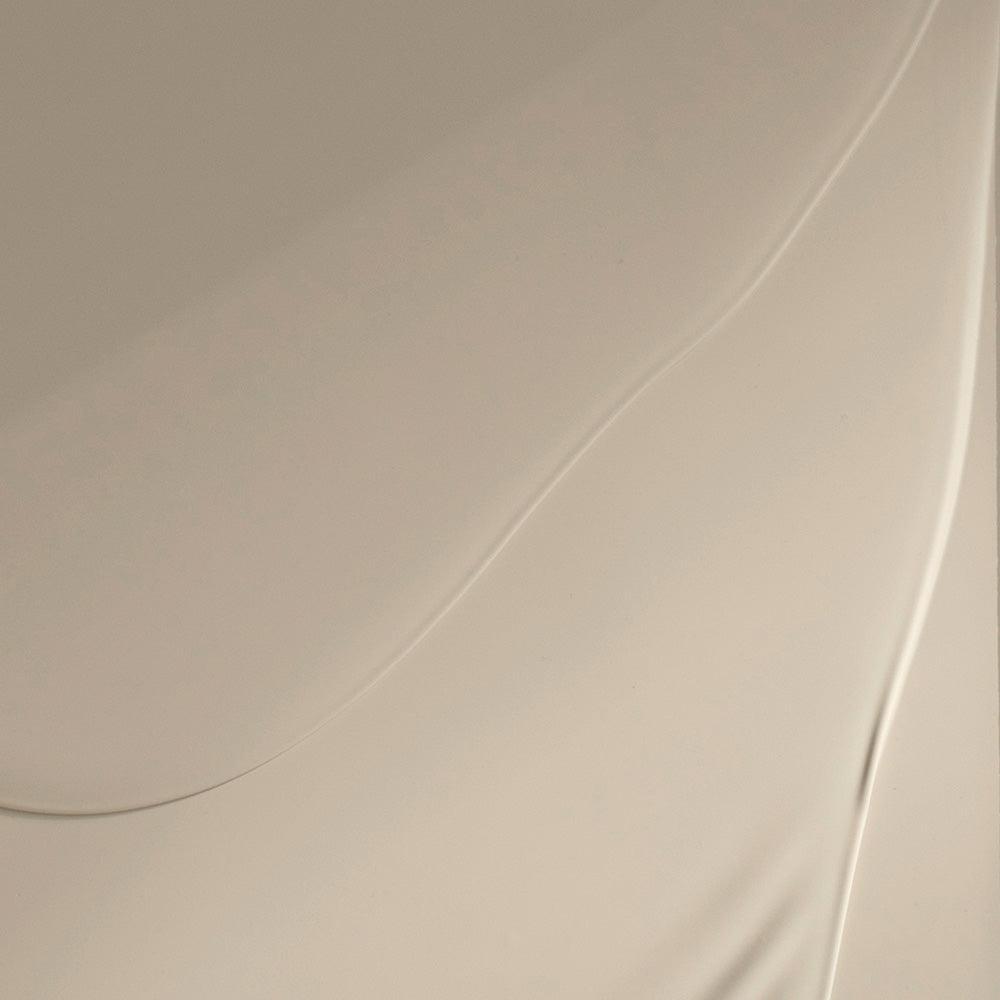 Organic resin on linen. Framed in maple solid wood.
Waves, in constant motion and change, represent nature's most dynamic form of expression and mountains symbolize resilience and persistence. Artist Carla Cascales explores our connection to nature, emphasizing its beauty and impact on us through the Skin series, which highlights nature's profound impact on people. Her work reflects how our relationship with nature has evolved over time.

Through Skin, Carla Cascales investigates the human-nature bond with a collection of nearly sculptural paintings that evoke calm and wonder. Through an abstract reinterpretation of the landscape — the sea, mountains and rocky coasts — she questions how our society has gradually distanced itself from nature, ending up in a state of isolation. Skin also explores the passage of time and the acceptance of change, celebrating human experience and transformation.

Skin is an invitation to embrace life's changes, reminding us of our connection to natural laws and our inner beauty. It encourages us to delve into the profound cycles of life.
Size: 18.5 x 12 inches
Custom Framing Included
This original artwork has sold
Follow Carla Cascales Alimbau to get updates on their practice and upcoming exhibitions
Be in the Know About Artwork Launches & Artist News
Artwork Information

Year
2023

Materials
Organic resin on linen. Framed in maple solid wood.

Authentication
Signed by artist.

The work comes with a Certification of Authenticity signed by the Co-Founder of Tappan
Dimensions

18.5 x 12 inches
"We need to accept that time passes by and consider it an element of beauty. Showing our scars make us stronger. All these concepts about being in harmony with life is what I try to communicate in my work."
-Carla Cascales Alimbau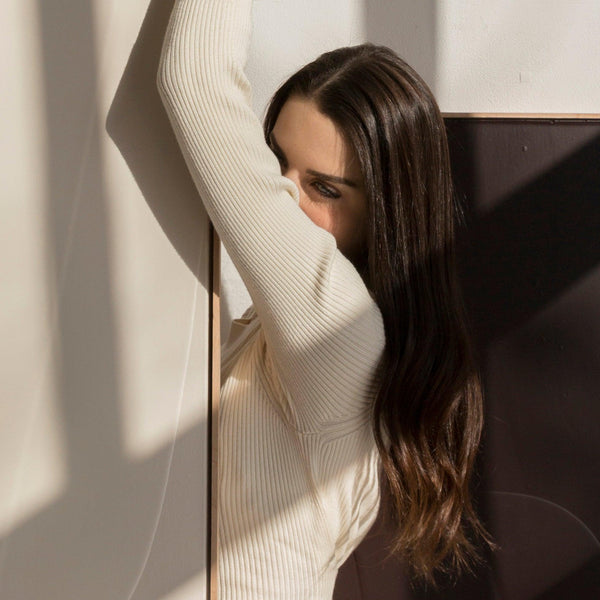 About the Artist
Carla Cascales Alimbau
Internationally renowned painter Carla Cascales Alimbau has been featured in Architectural Digest, Sight Unseen, Elle, Glamour, Vogue, Harper's Bazaar, among others. She's given talks at numerous cultural institutions including the Design Museum of Barcelona.
In the Studio