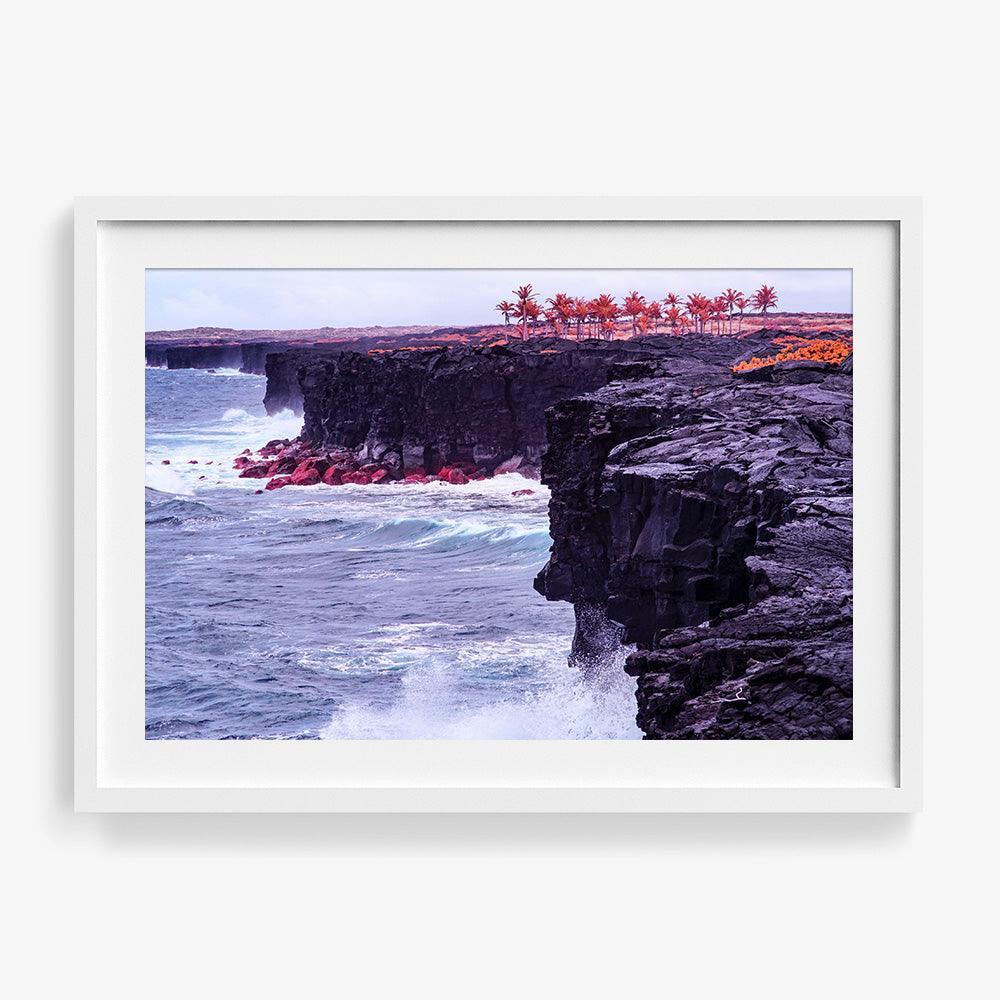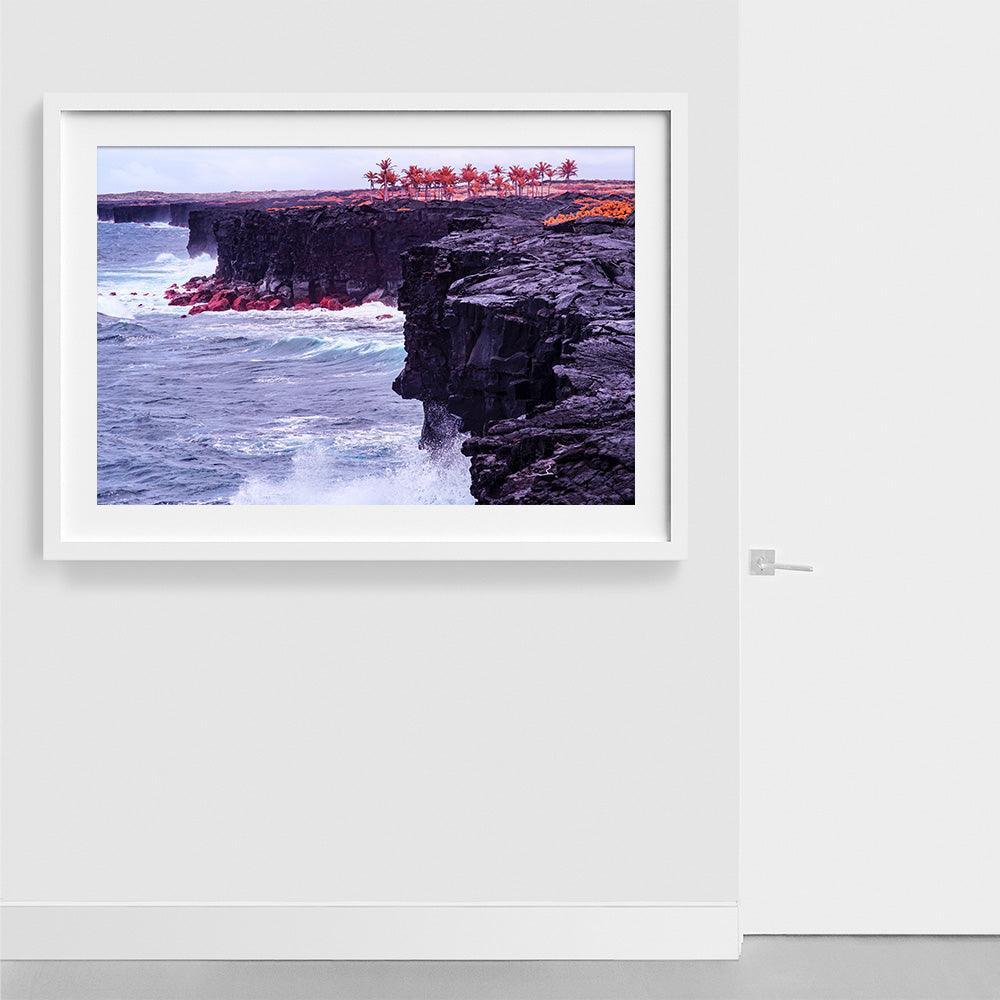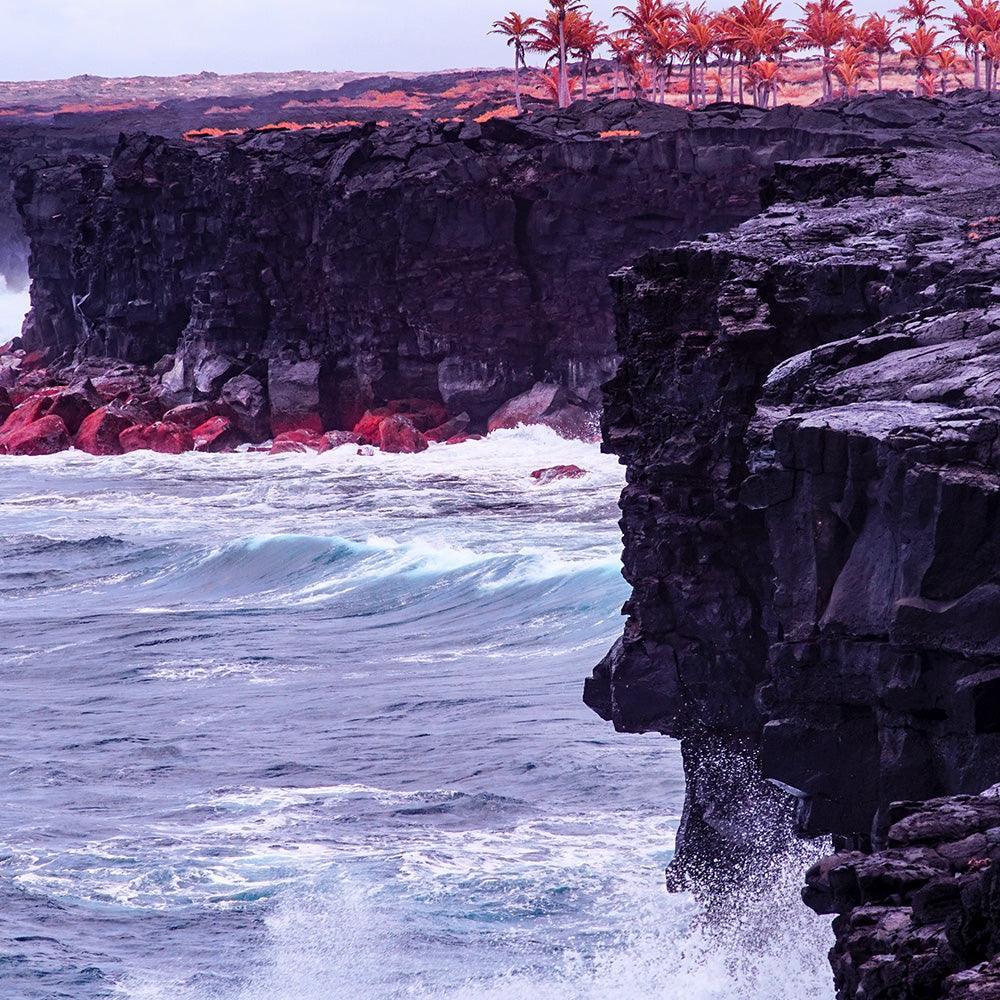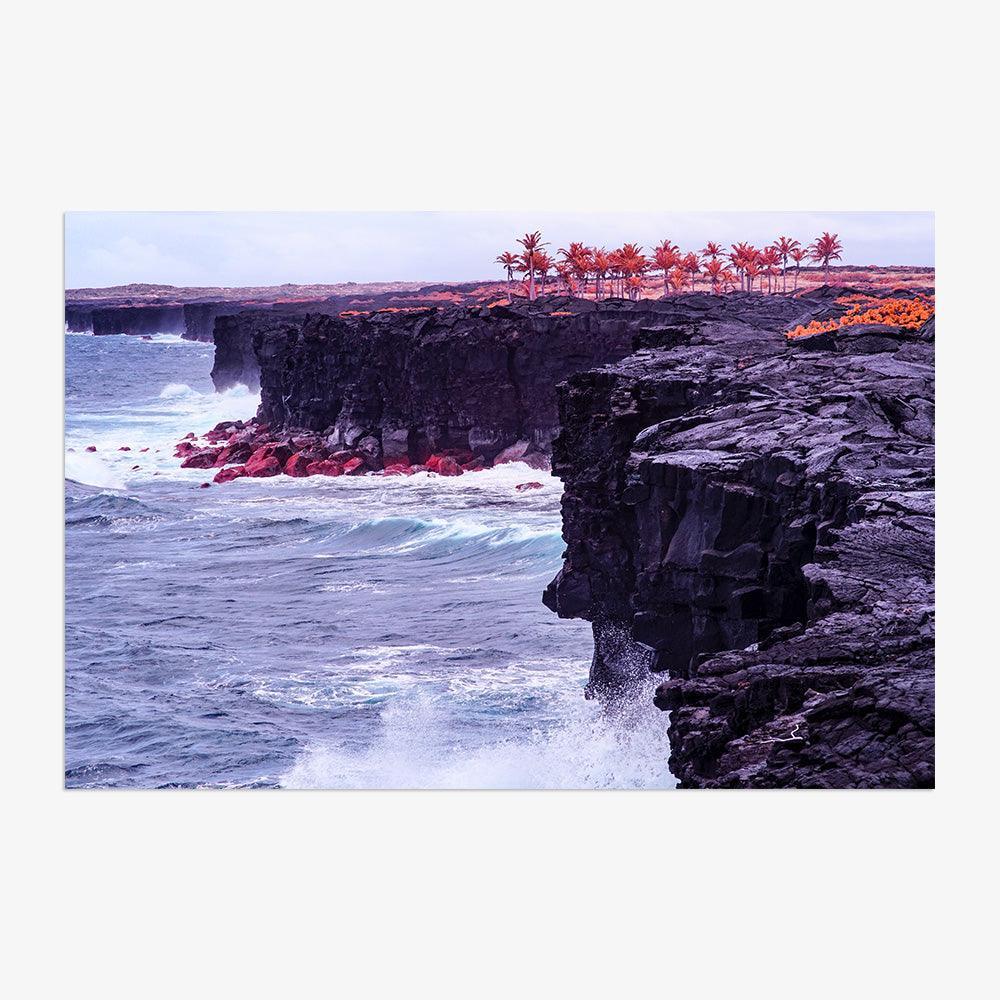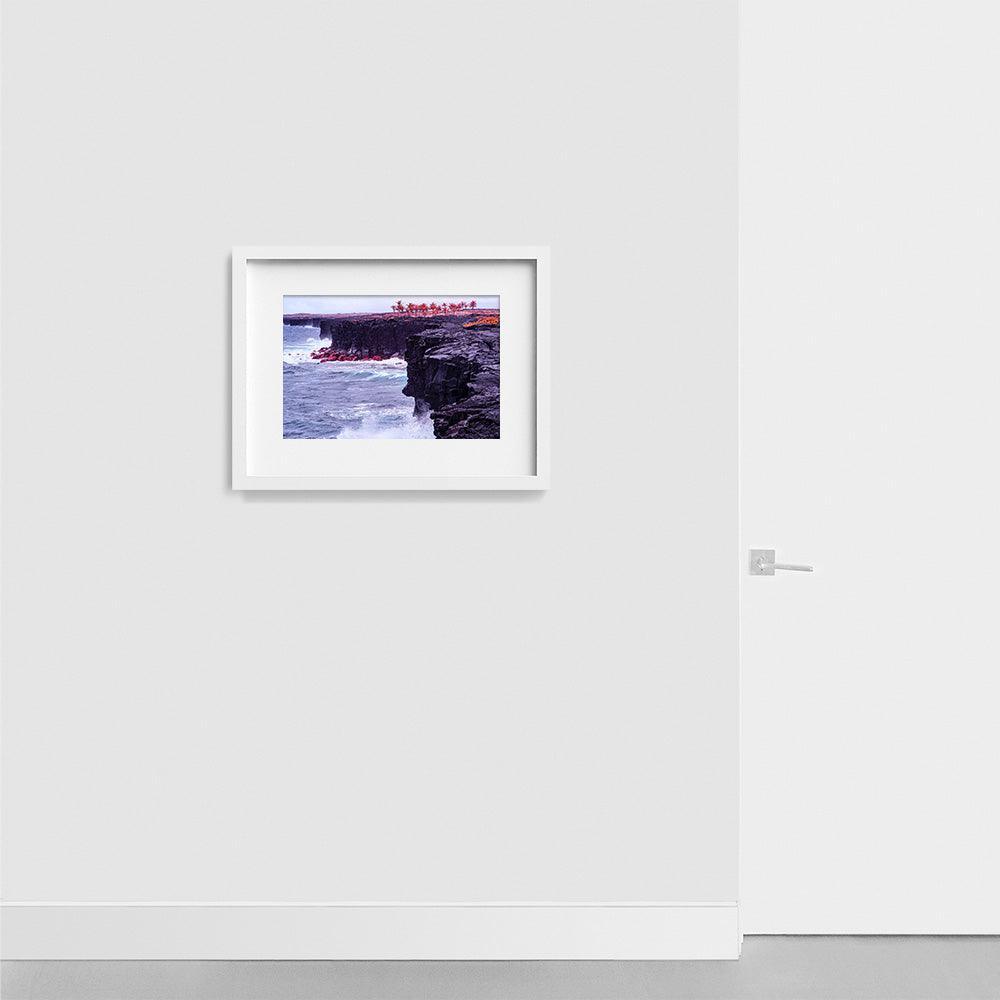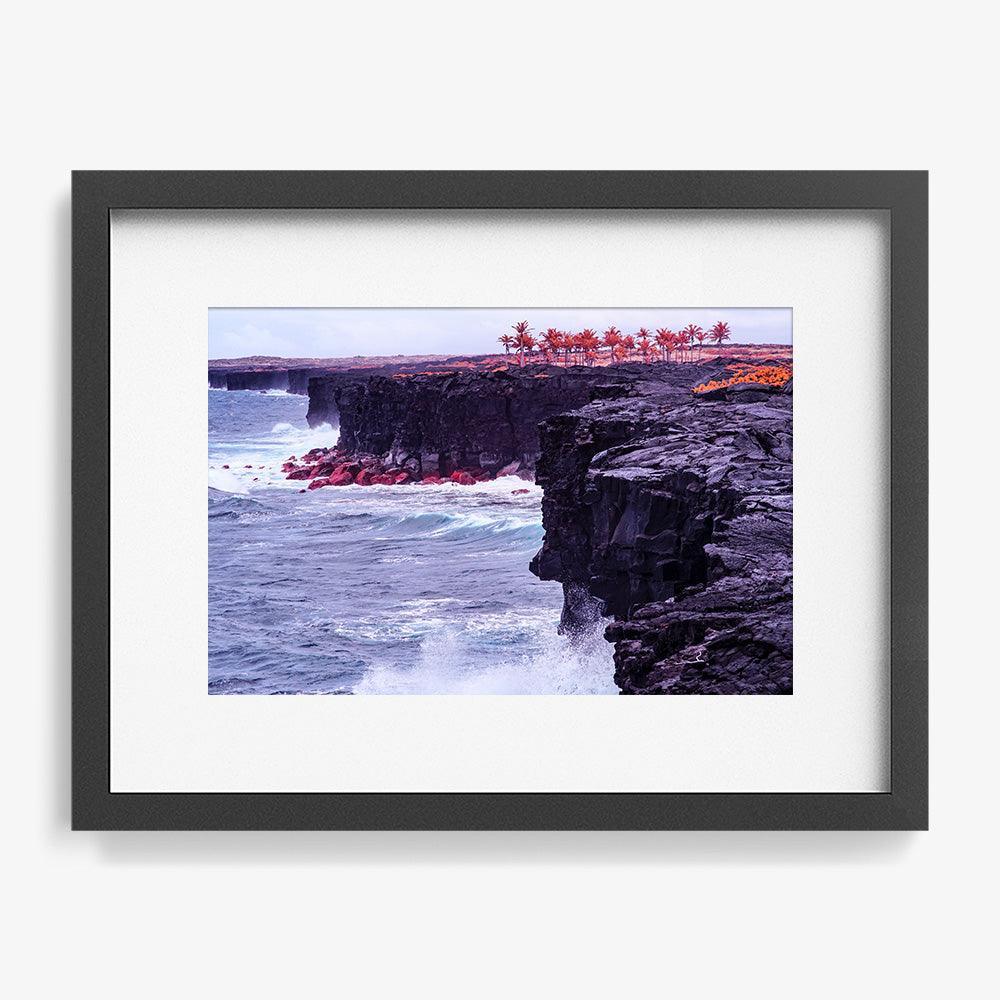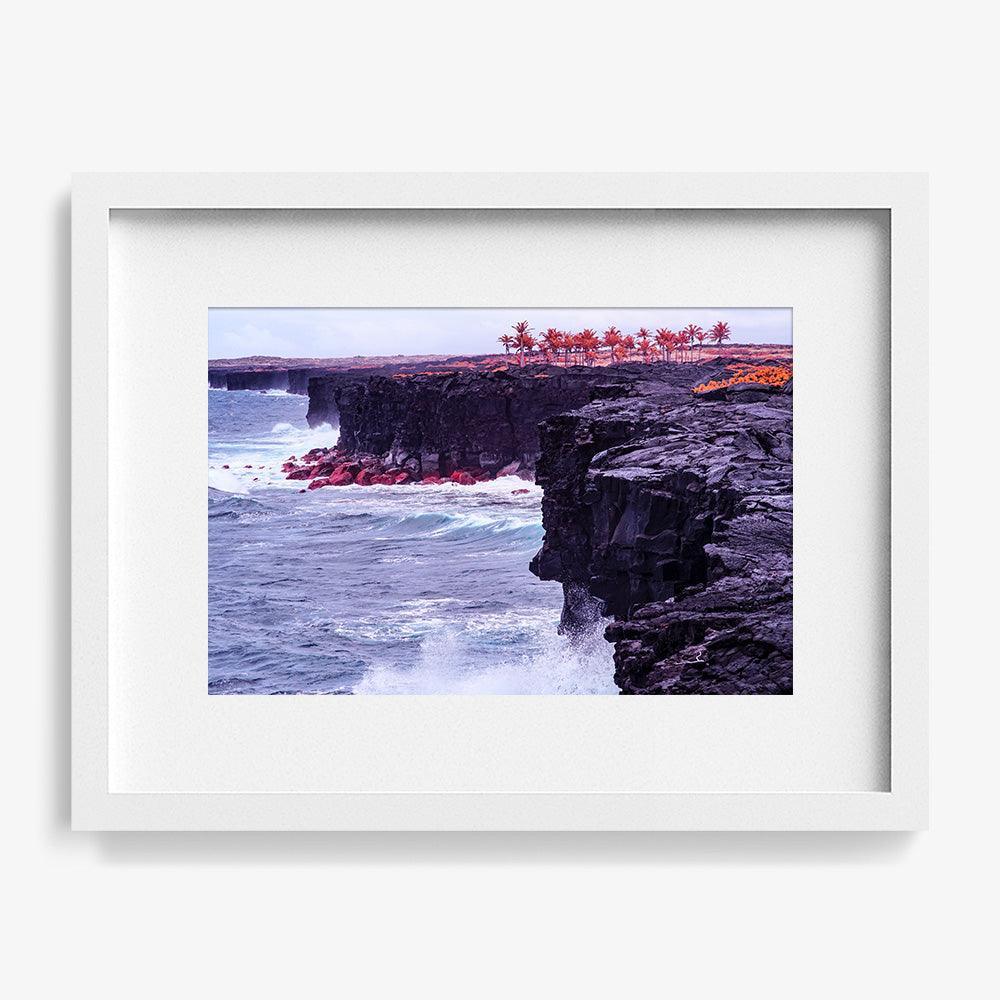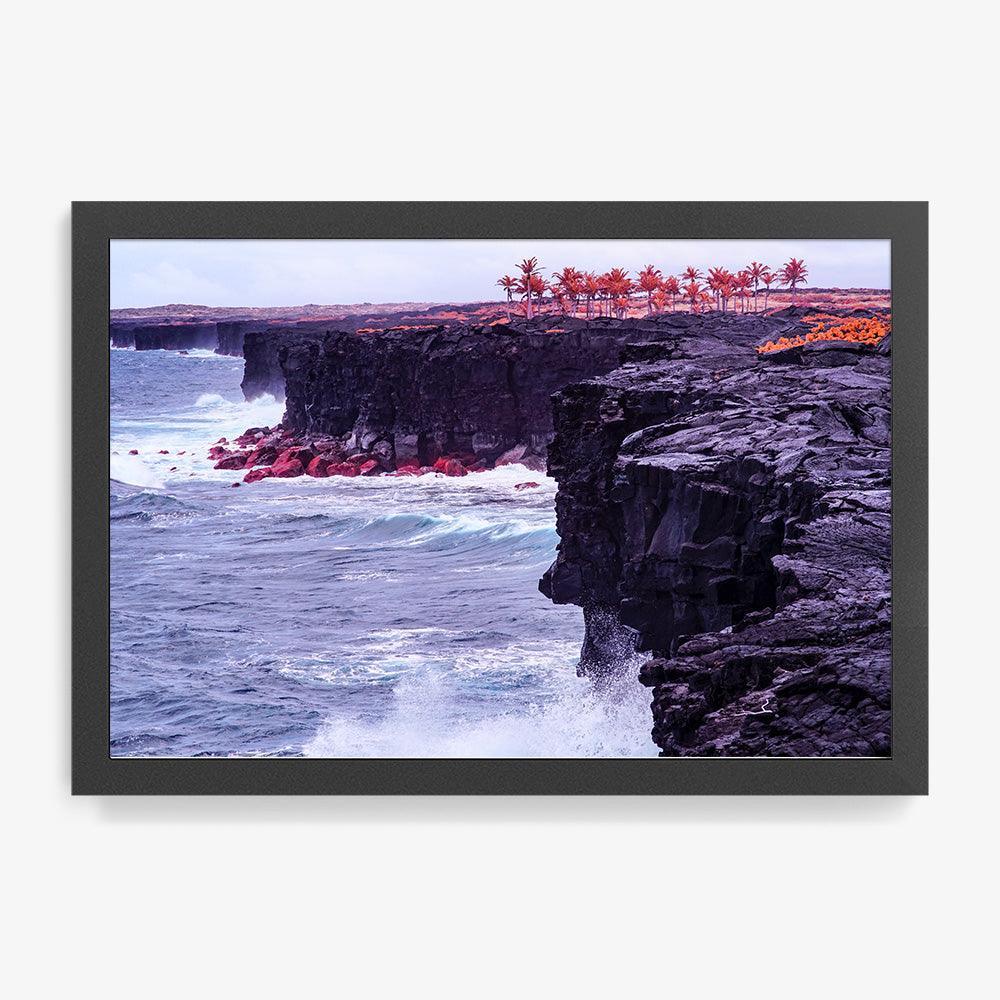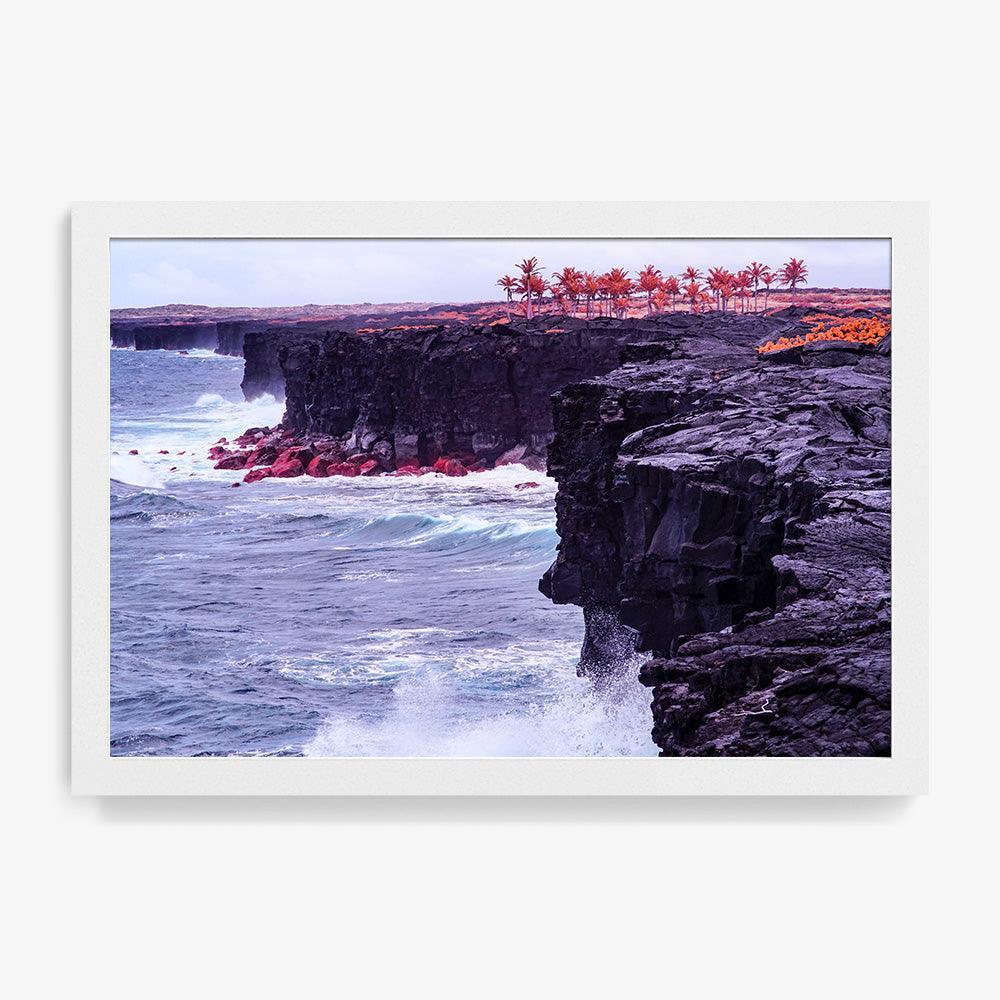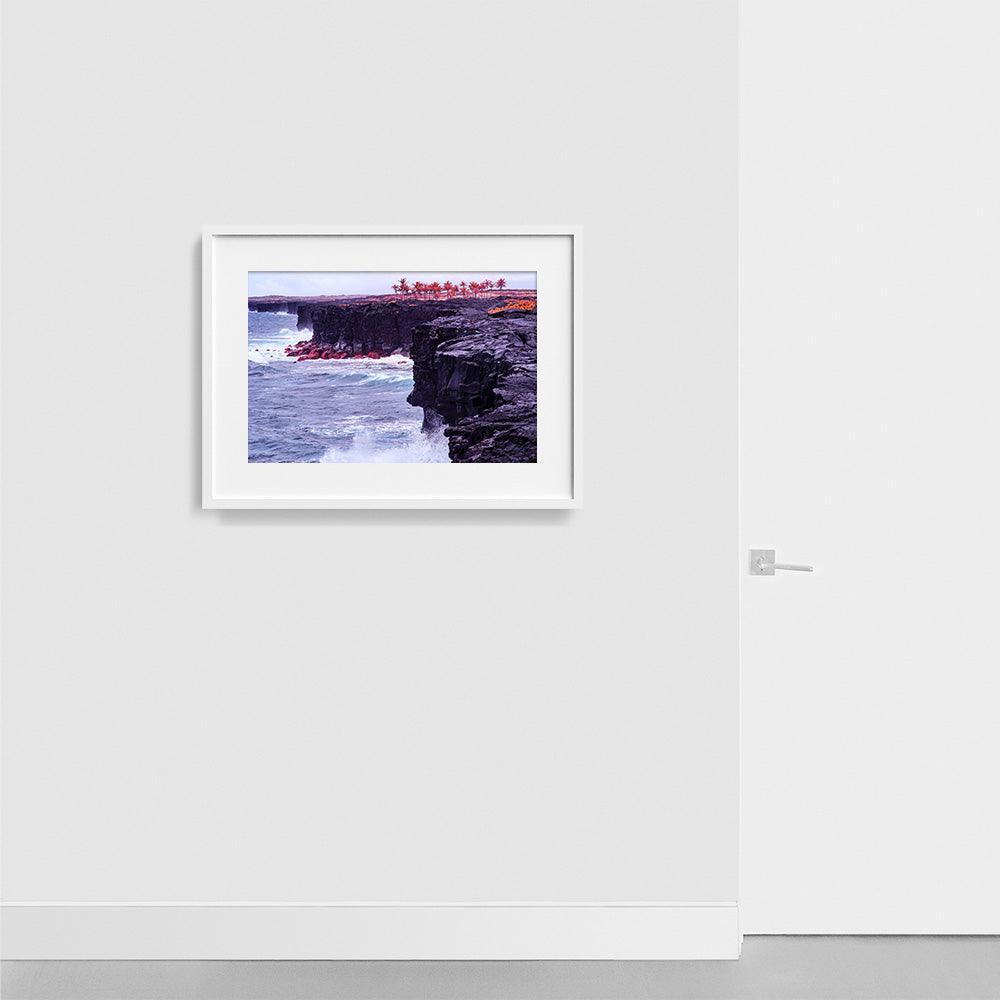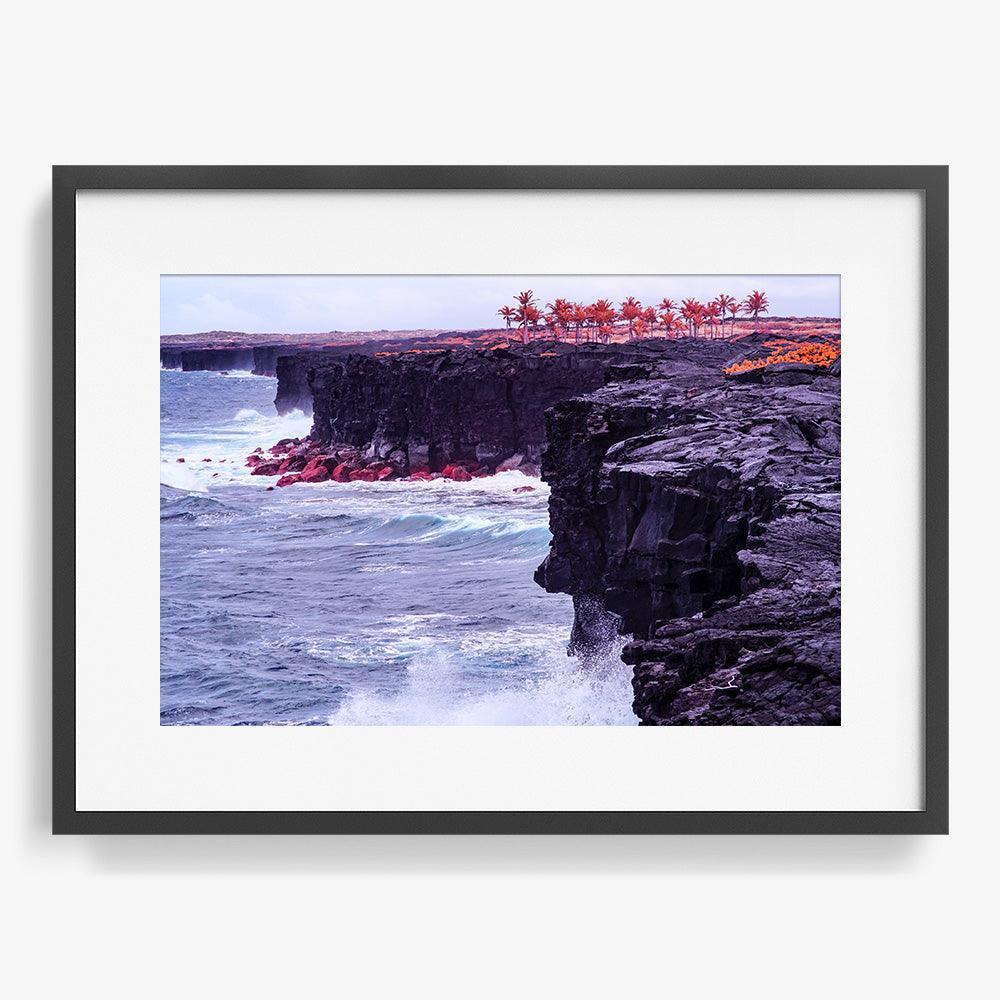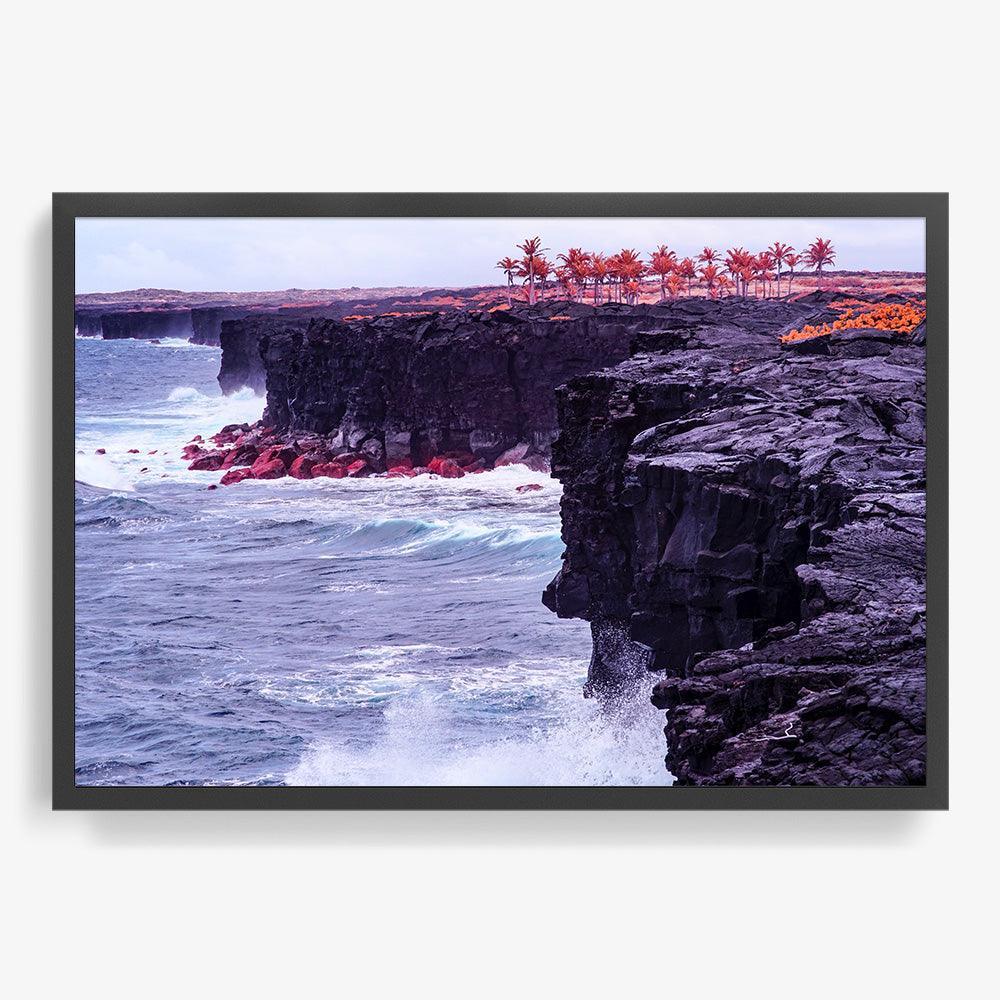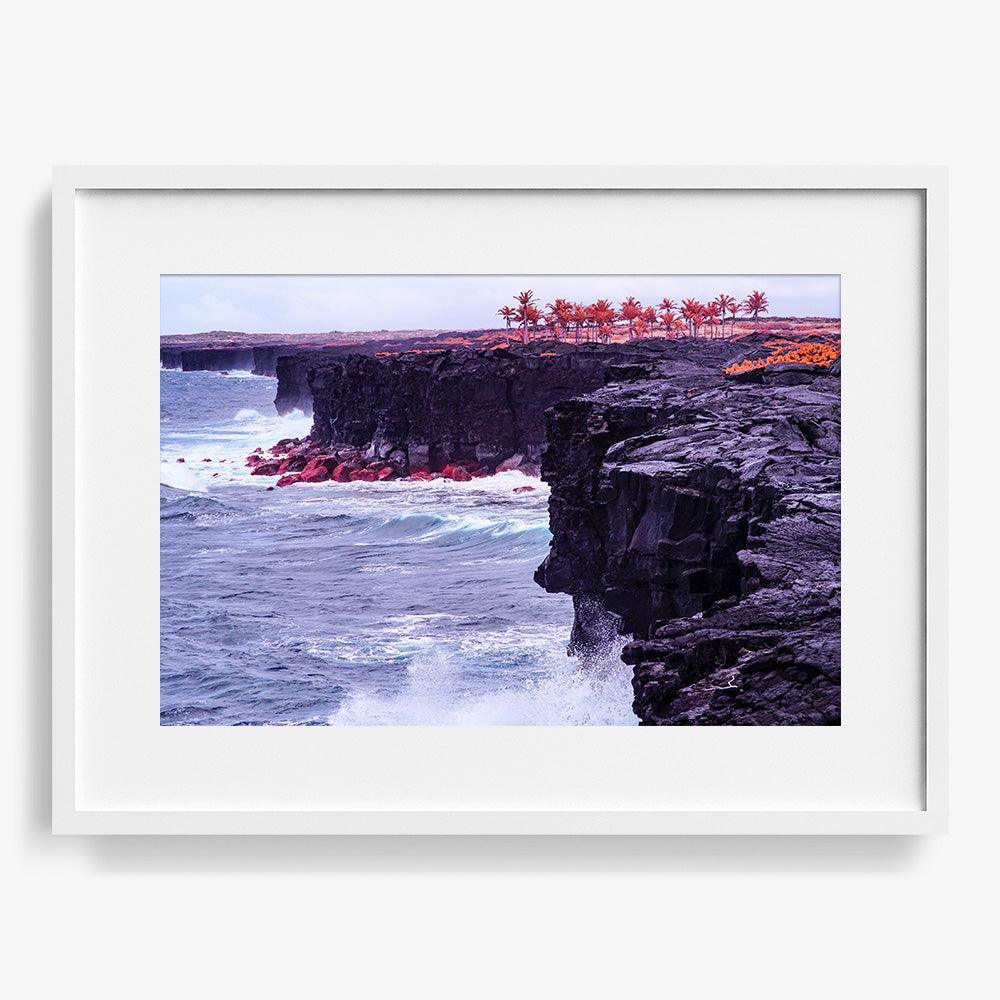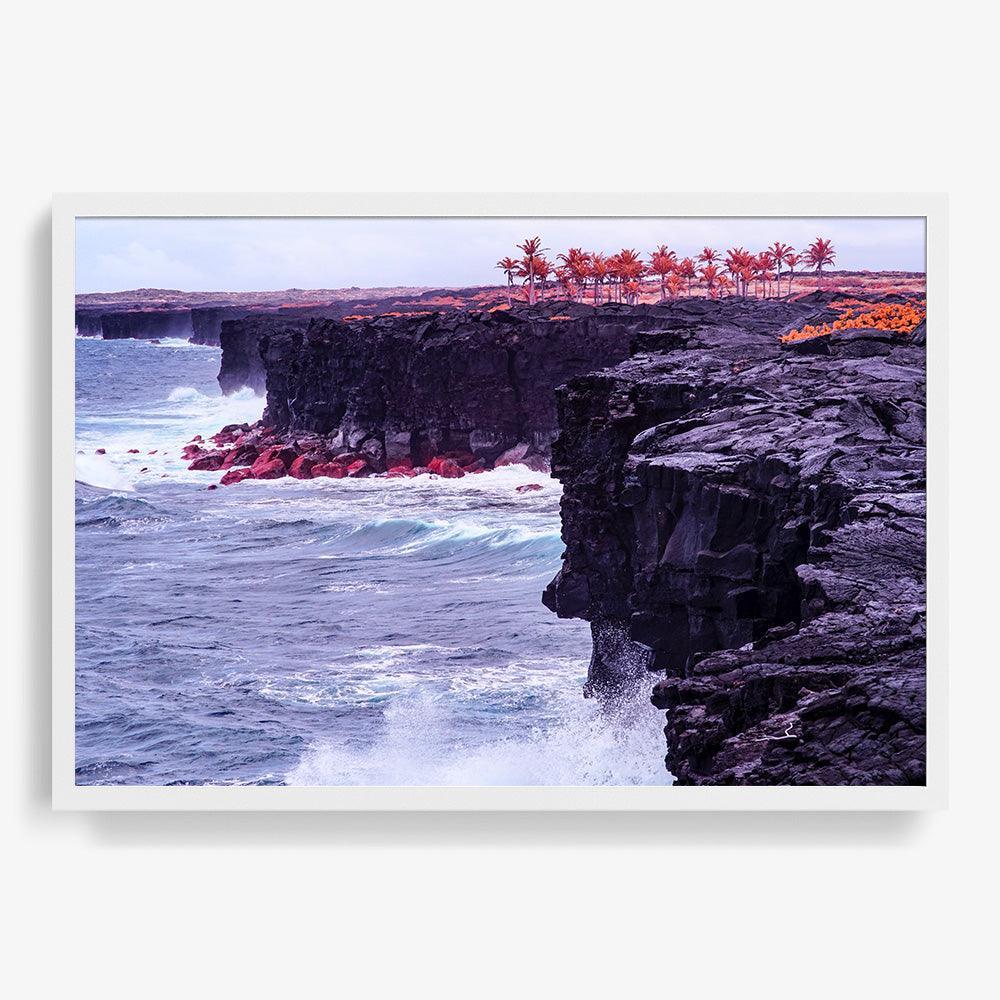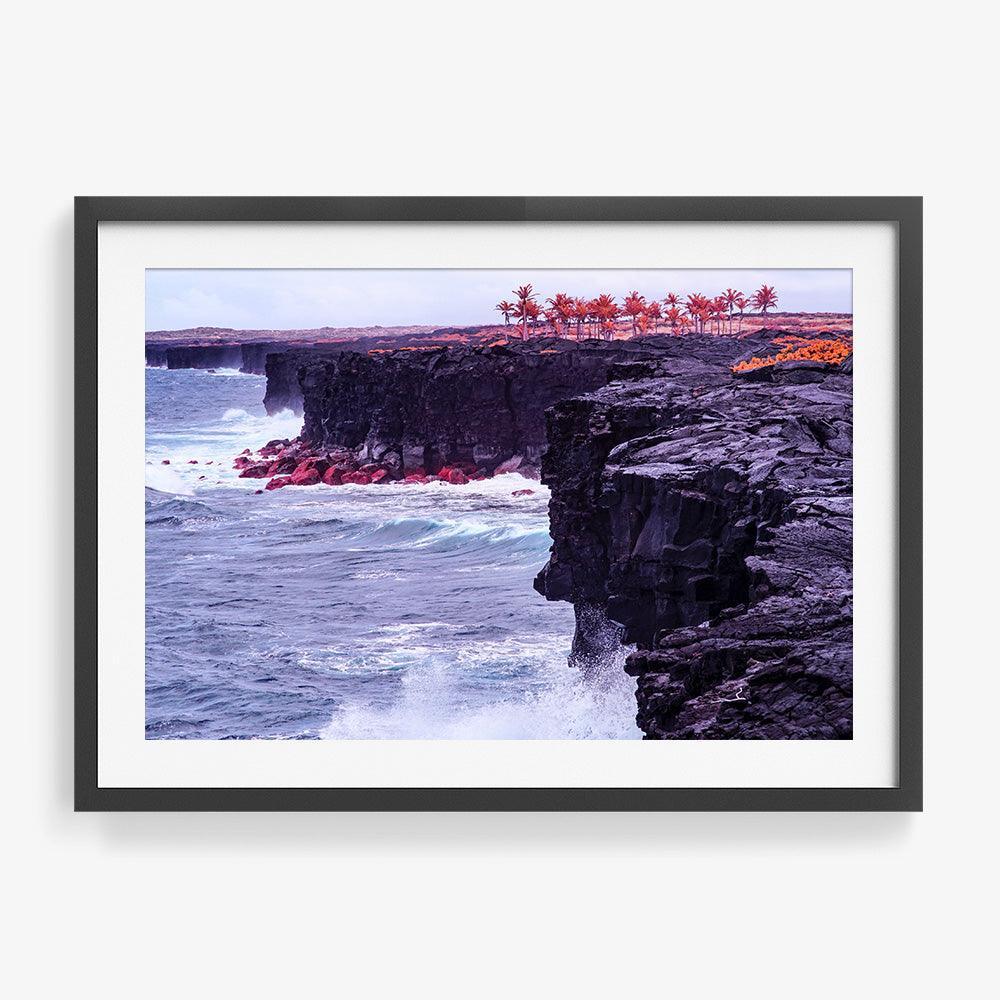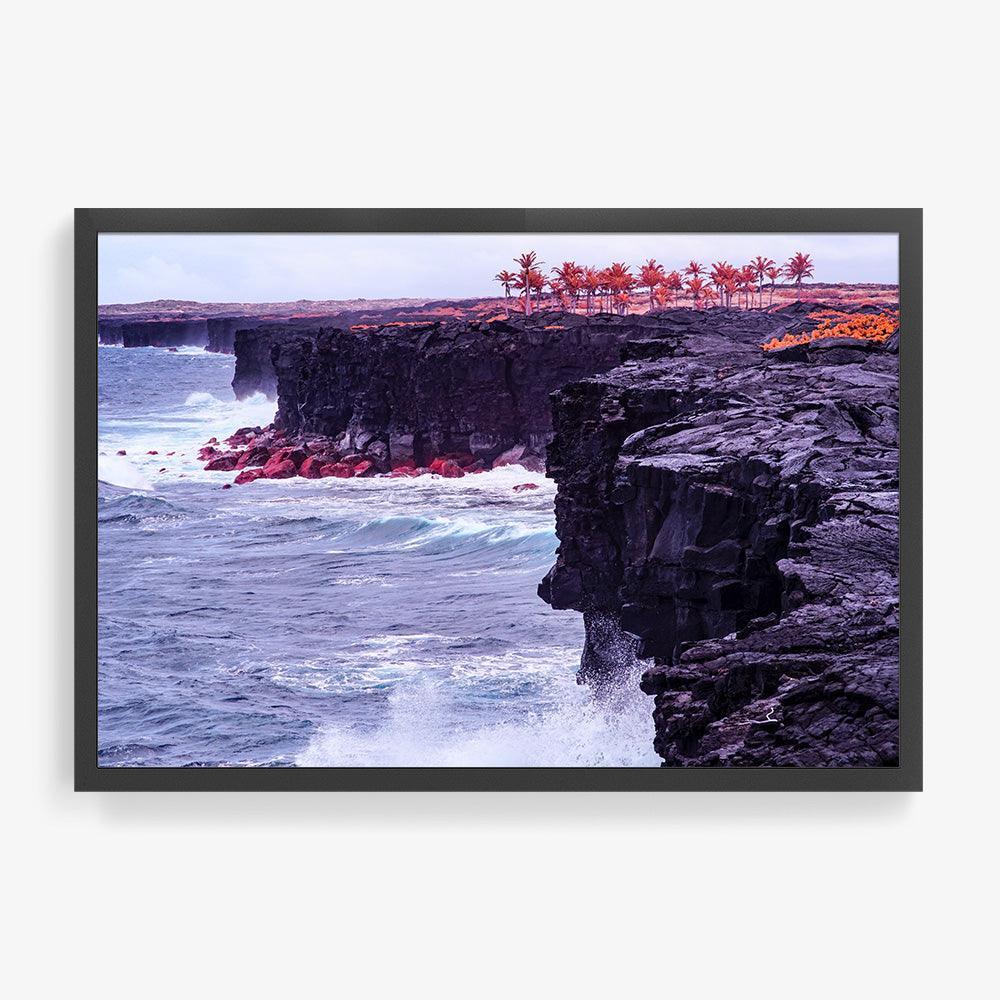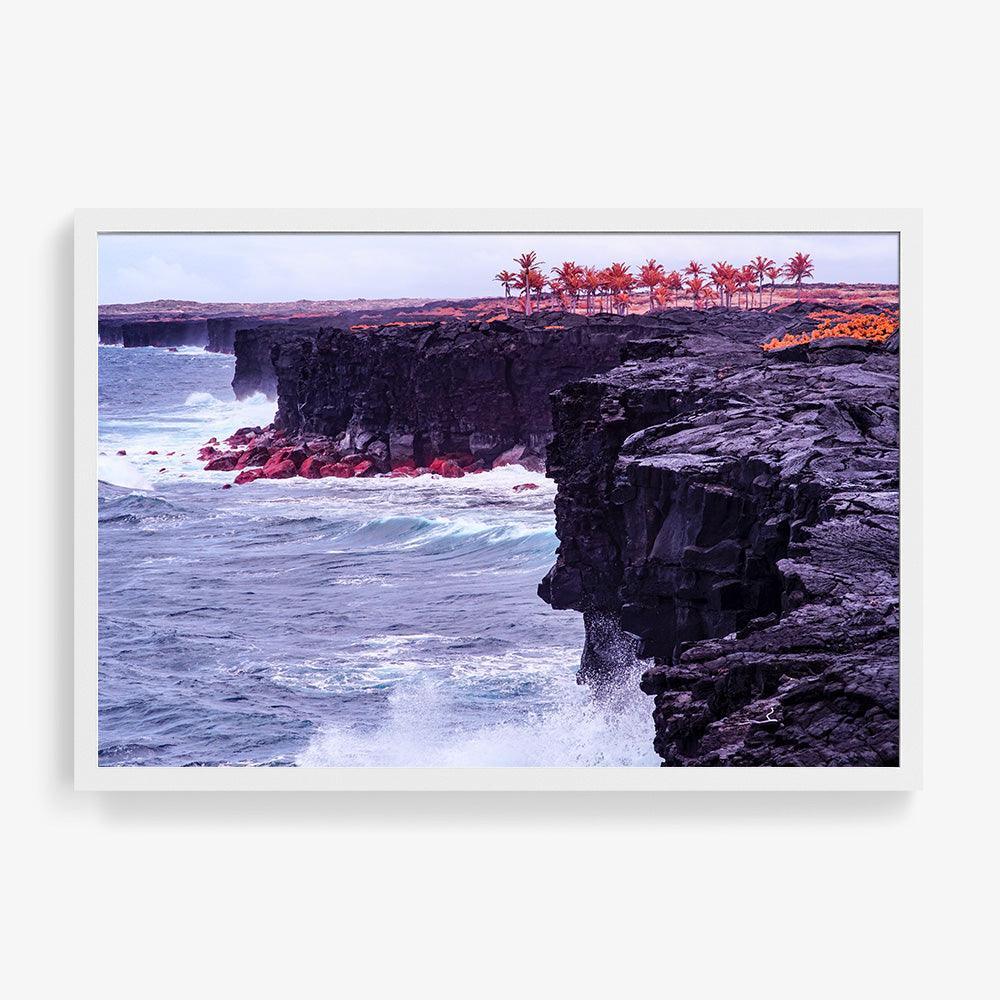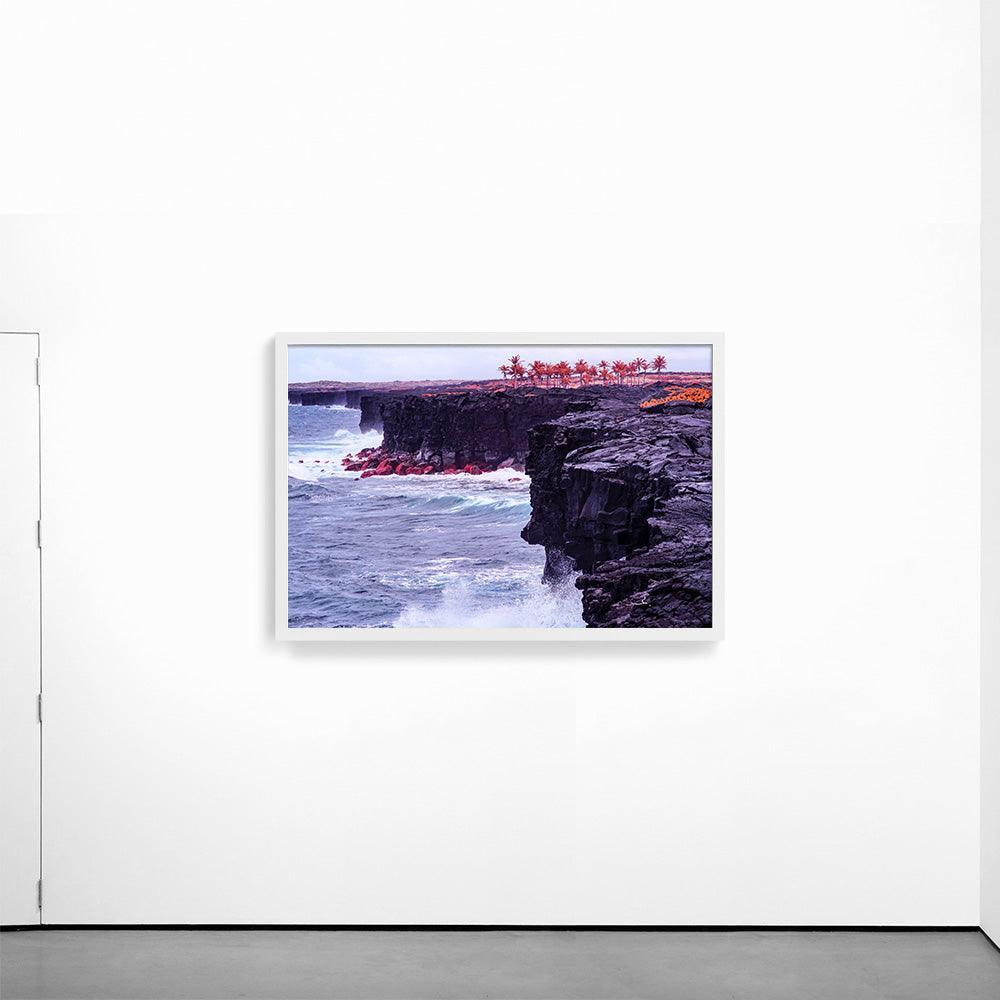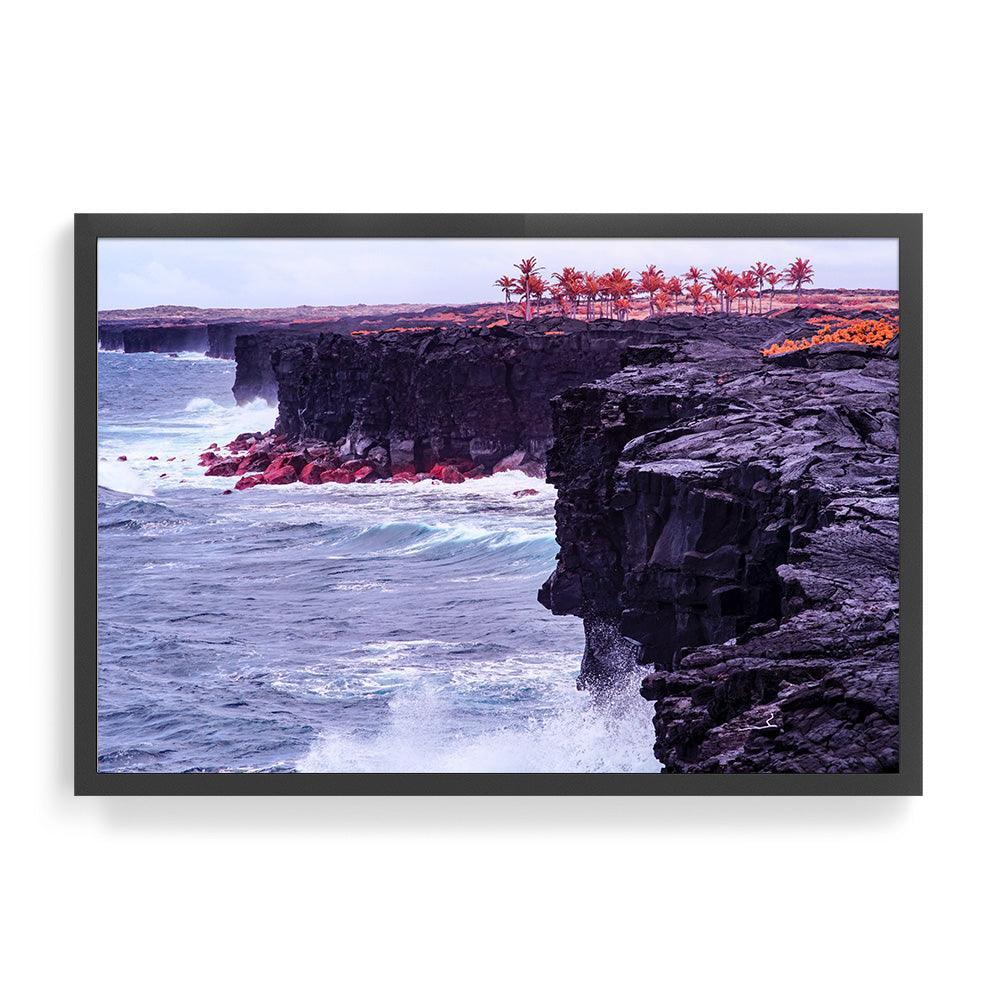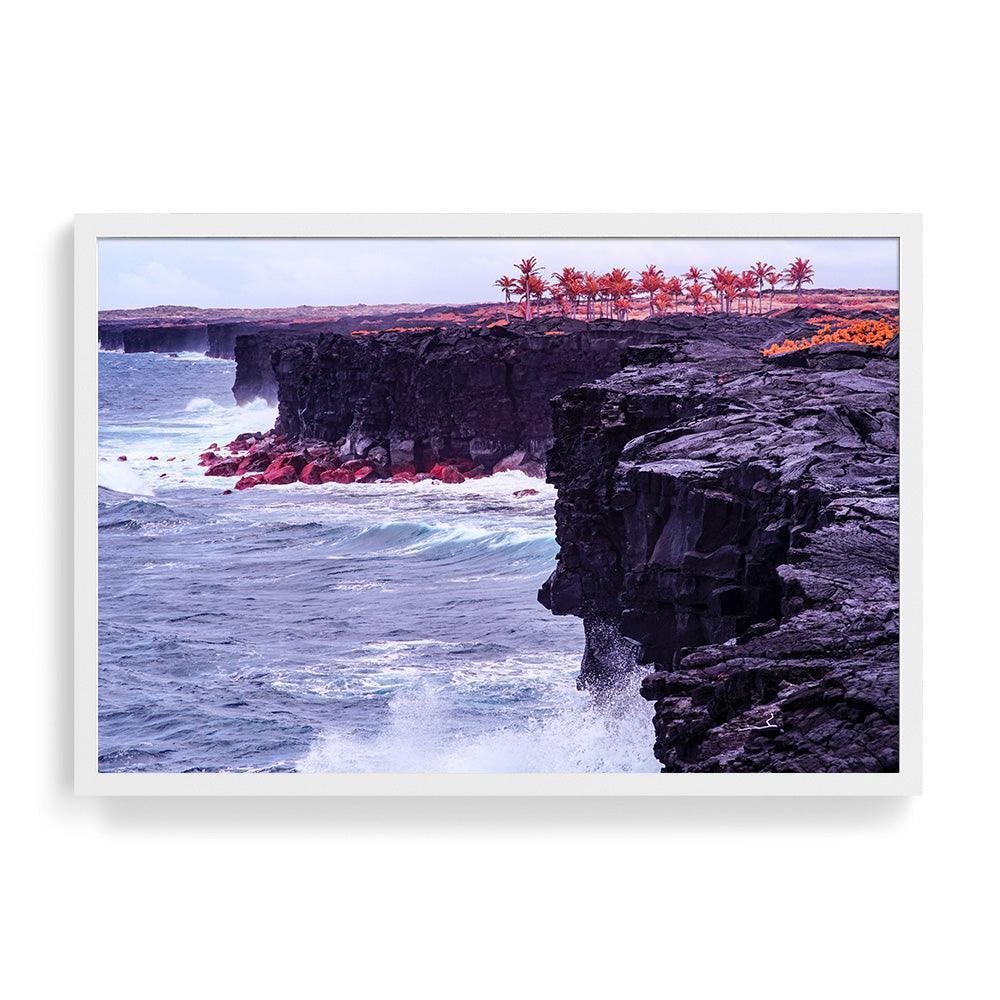 DESCRIPTION
Archival ink on museum-quality cotton rag paper | 2021
For his new series of island photographs, artist Brian Merriam manages to do the improbable: to render the invisible visible. In Rosa Mundi, a series of rose-colored snapshots of the natural environment, the pinks and maroons that color baby ferns, rock walls, and palm trees aren't pigments—they are the infrared portions of the scene that are invisible to the naked eye. Merriam uses a converted camera with sensitivity to the full spectrum of light to capture the images, allowing the viewer a condensed first, second, and third glimpse of a place—seeing all at once what has always been there but has remained just out of sight. Rosa Mundi is a magic act—with the range of visible light expanded in such a way, a little more of the universe is rendered perceptible, and the familiar is made unfamiliar once again.
DIMENSIONS
12 x 18 inches
16 x 24 inches
30 x 45 inches
40 x 60 inches
FRAMED DIMENSIONS
12 x 18 inches:
Matted: 19.5 x 25.5 x 2 inches
Full Bleed: 13.5 x 19.5 x 1.5 inches inches
16 x 24 inches:
Matted: 23.5 x 31.5 x 2 inches
Full Bleed: 17.5 x 25.5 x 2 inches
30 x 45 inches:
Matted: 38 x 53 x 2 inches
Full Bleed: 32 x 47 x 2 inches
40 x 60 inches:
Full Bleed: 42 x 62 x 2 inches
AUTHENTICATION
The work comes with a Certification of Authenticity signed and numbered by the Co-Founder of Tappan
Studio Visit
Q. Identify yourself as a photographer?
A. Artist is better, artist working in photography…
Explore
See more from Brian Merriam's series, Ancient Medicine.
"I stepped out of the present and let my mind succumb to geologic time. I found comfort in it's endless cycles."
-Brian Merriam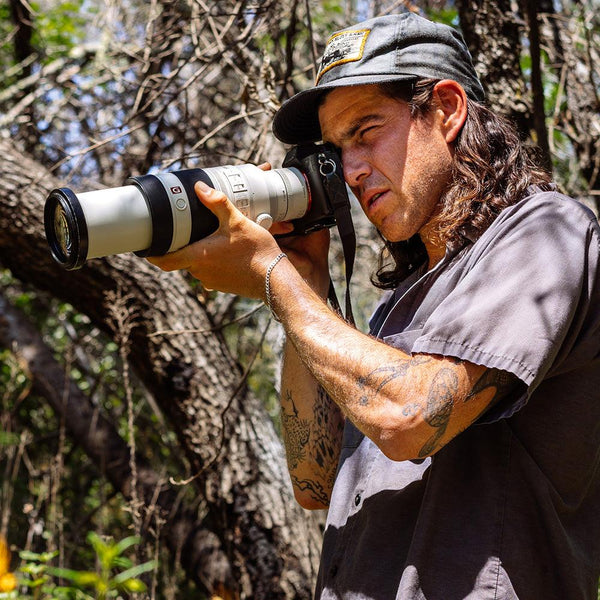 About the Artist
Brian Merriam
Featured in Vogue, Dwell, Juxtapoz, Domino, Artforum, and The New Yorker, photographer Brian Merriam travels to the most remote parts of the world to capture rarely seen landscapes and celestial phenomena, including the Himalayas, the Aurora Borealis, lush Hawaiian jungles and total solar eclipses.
In the Studio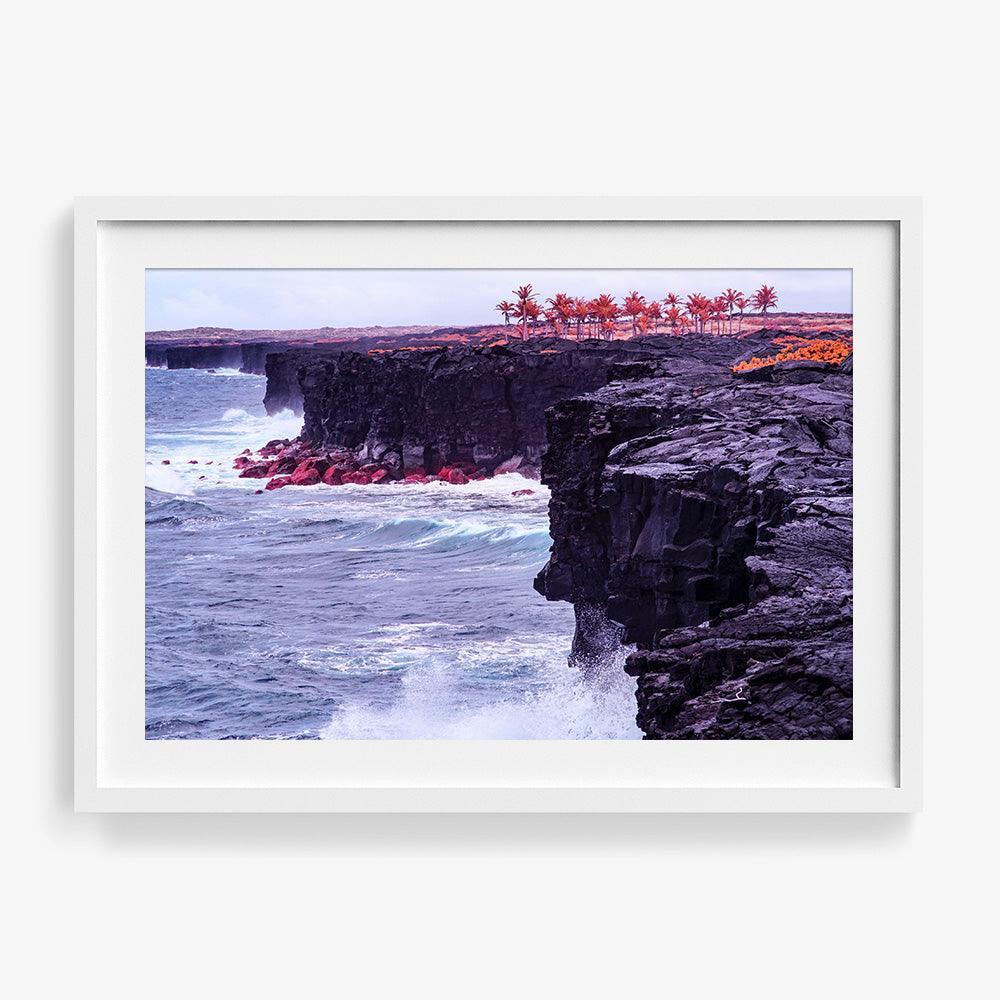 Choose options