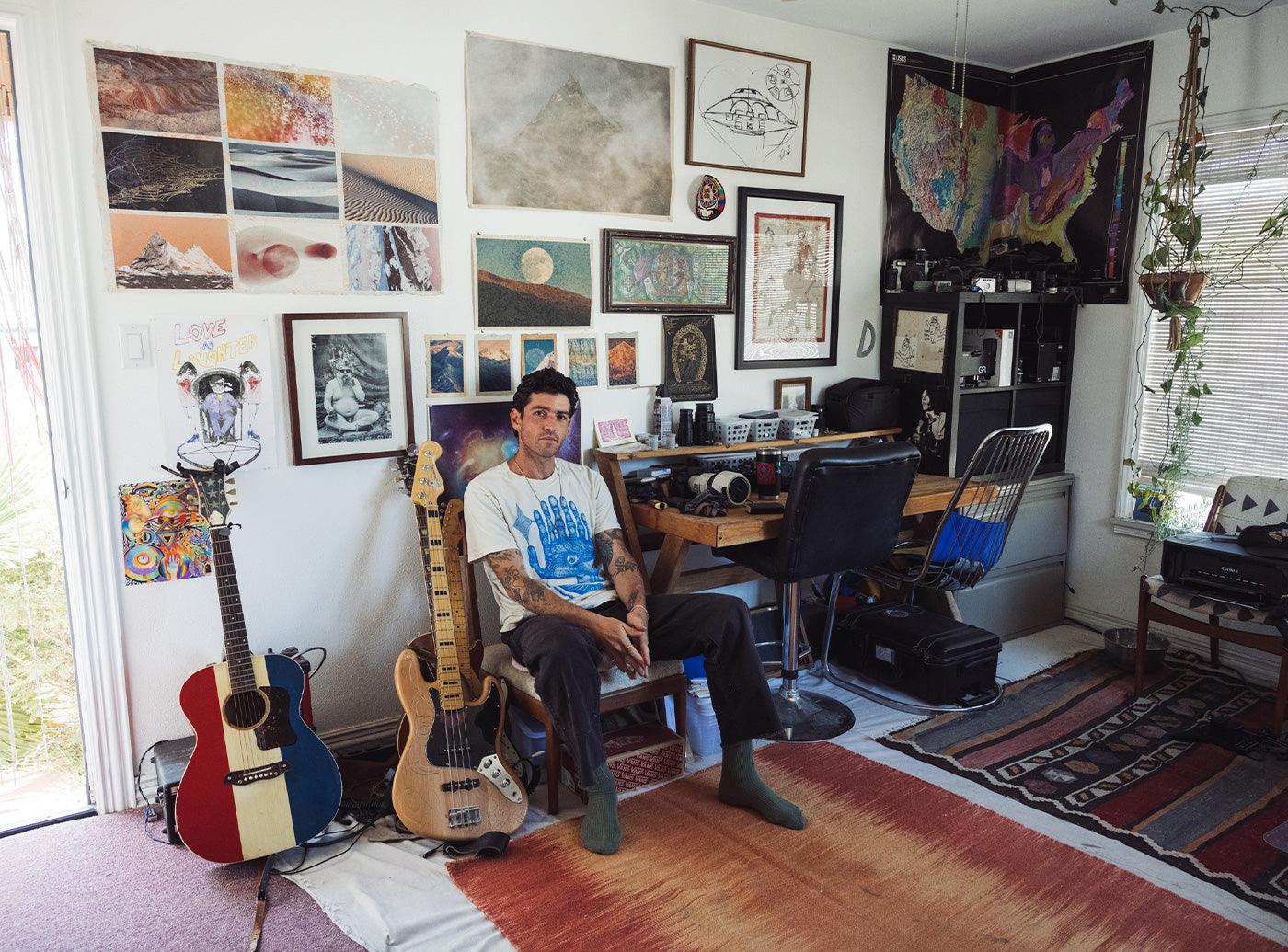 In the Studio | Brian Merriam
Through exploration of the natural world, Brian Merriam's photography explores a variety of themes including loss, longing and recovery.
TAPPAN
Describe your work in three words:
BRIAN MERRIAM
'metaphorically resonant photographs'
TAPPAN
What is your creation process like, how are you conceptualizing and thinking about each of these pieces?
BRIAN MERRIAM
'When I'm not shooting I spend a lot of time reading about and researching different modes of spirituality and ritual, along with a lot of science. Basically anything that's getting at describing the nature of reality, that's where I'm looking. My work as of late has been based on trying to find reflections of some of these ideas and concepts across the natural world.'
TAPPAN
Would you say you have a studio philosophy?
BRIAN MERRIAM
'Alternate between making yourself very uncomfortable and very comfortable. Try to know when each is needed.'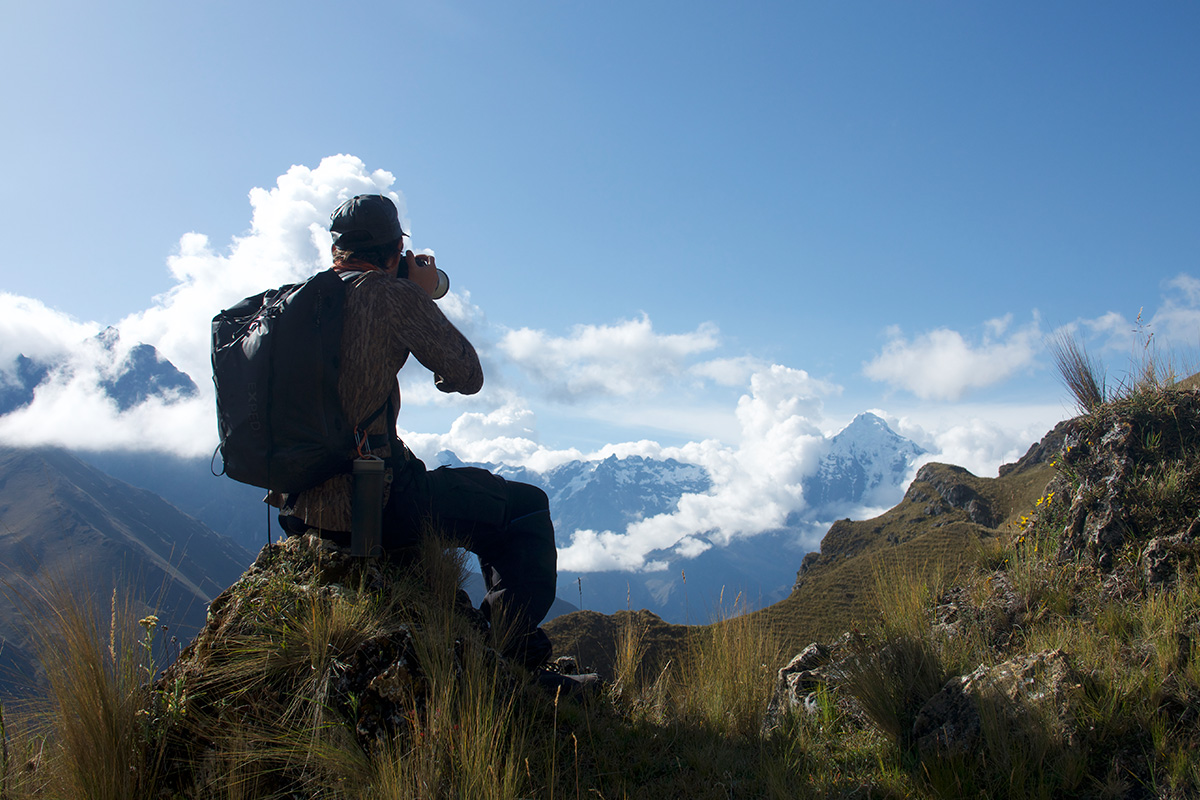 Brian Merriam says
"That glacier is, compared to me, a part of time, a memorial that's even a fraction of time, of the planet, of the solar system and the universe."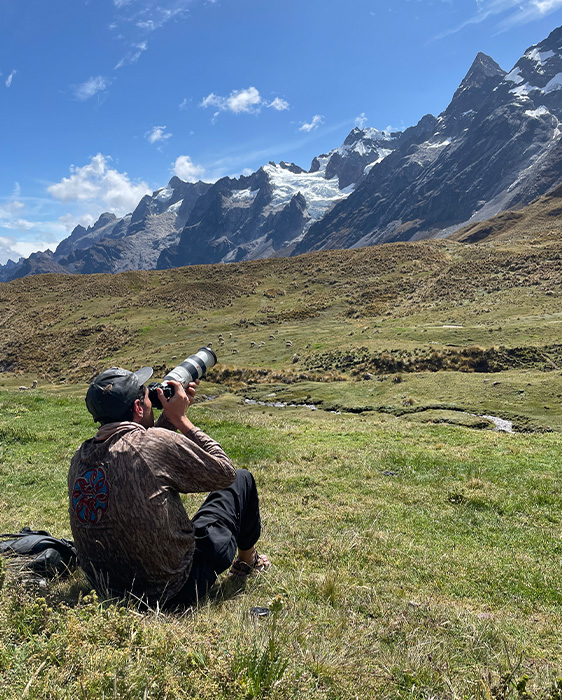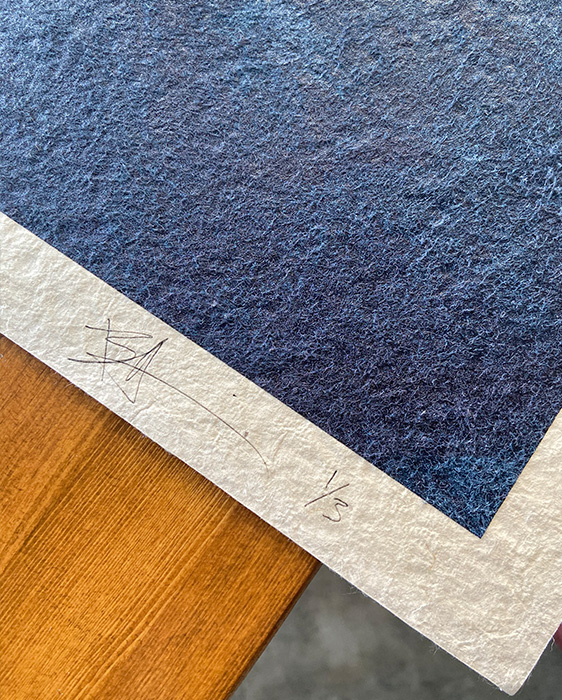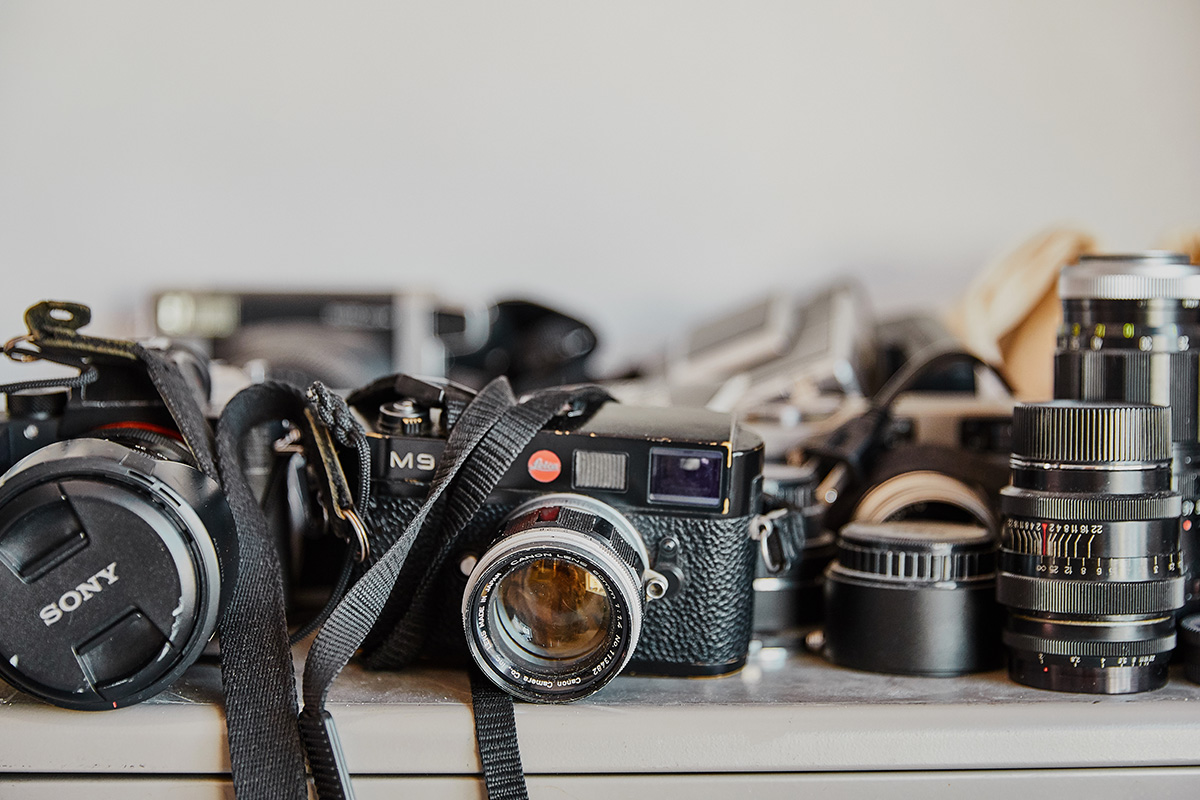 Brian Merriam says
"I stepped out of the present and let my mind succumb to geologic time. I found comfort in it's endless cycles."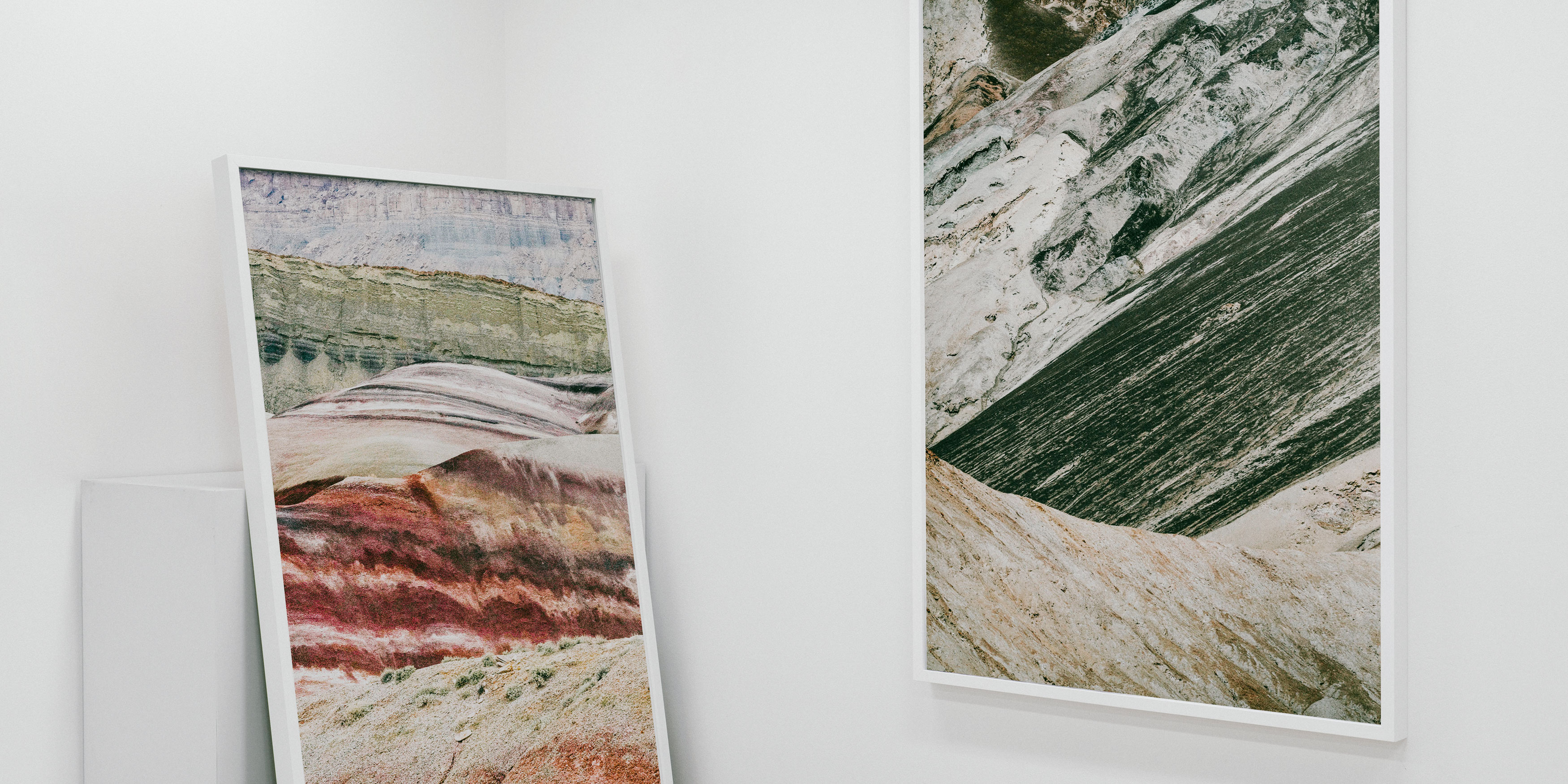 TAPPAN
Regarding your method of making, is it a case of the material or method dictating the idea of the other way around?
BRIAN MERRIAM
'Method. I definitely cater materials to the method later on, but in the process of shooting, materials are the last thing I'm thinking about, unless there happens to be a random spark of inspiration'
TAPPAN
What's the first thing you do when you begin formulating an idea for a piece?
BRIAN MERRIAM
'Read. Look deeper into something I'm fascinated by.'
TAPPAN
Are there specific colors that you like to use in your work or that you consider signature/favorites?
BRIAN MERRIAM
'Not signature no, but I definitely lean towards certain ones.'
TAPPAN
What is a medium you want to explore, but haven't yet? (and why?)
BRIAN MERRIAM
'There are several materials I'm testing new/different printing methods on. Stay tuned.'
TAPPAN
What was the last gallery show you went to?
BRIAN MERRIAM
'Mattea Perrota, in a forgotten tongue'
TAPPAN
What is the arts community like in your city? Do you spend your time around other creatives?
BRIAN MERRIAM
'I'm in LA so there's plenty of creatives around, but I walk a fine line between being an introverted homebody and needing to get inspiration/energy from others. luckily I have some talented friends as neighbors, so I don't have to look too far if I don't want to'
TAPPAN
If you could travel anywhere to create for a while, where would you go?
BRIAN MERRIAM
'Nepal. I'll be there soon. The list would basically be endless otherwise. More of South America, any of Africa. I'll get there eventually.'
TAPPAN
What are your other hobbies?
BRIAN MERRIAM
'Playing music, reading. I hike quite a bit. Skateboarding, though it happens less these days.'
TAPPAN
Tell us about an artist whose career you admire?
BRIAN MERRIAM
'Top of mind because I just saw him play again, but Neil Young. Very long career spent doing exactly what he wanted when he wanted, all done with heart and with principles.'
TAPPAN
If you could have a drink with one artist, who would it be?
BRIAN MERRIAM
'I'm about 6 months off of booze, but I'd gladly share a joint with Neil Young'
TAPPAN
What influences you?
BRIAN MERRIAM
'Ideas. Mysteries. Being alive in general. Sure it's rough sometimes, but we're pretty lucky to get to do this at all. Living that is.'
TAPPAN
What motivates you?
BRIAN MERRIAM
'Thinking about how little time we actually have here, and thinking about how much i'll never know'
TAPPAN
How many hours do you try and work in the studio per week?
BRIAN MERRIAM
'Could be zero could be a lot. Depends on what's going on.'
TAPPAN
Silence or sound while creating? If sound, what? And/or what have you been listening to lately?
BRIAN MERRIAM
'Out shooting, silence, or more accurately the sounds of the environment at large. Working on the computer, podcast or some music. Probably jazz or something more ambient for computer work. Words distract me in those situations.'
TAPPAN
What work took you the longest to complete?
BRIAN MERRIAM
'A book I've been working on that's 7 years + in the making. Coming soon hopefully.'
TAPPAN
What's one thing you still have from your childhood?
BRIAN MERRIAM
'Being in the uncommon position of having lost both parents at an early age and being an only child, I have basically everything that's still left from my childhood. There's nowhere else for it go besides the garbage. So I'm my own archive.'
TAPPAN
Do you have a favorite quote, or a phrase you think about often?
BRIAN MERRIAM
'This might sound corny but the classic hermetic axiom "as above so below" is really useful in contextualizing the work I make. Any one thing is a reflection of something else at a different scale.'
TAPPAN
Have the cities you've lived in influenced your practice? If so, tell us a bit about that, and what elements in particular steered you in certain directions.
BRIAN MERRIAM
'I spent 12 years in Brooklyn and moving to LA in 2017 definitely opened up a lot of new possibilities. More space, more light, easier access to interesting places to shoot etc. As far as the actual cultures of the places, LA feels less like a pressure cooker. I suppose that can be both good and bad, depending on what's needed.'
TAPPAN
What country do you wish to visit?
BRIAN MERRIAM
'That I haven't already... Ethiopia, Egypt, Bolivia... the list goes on'
TAPPAN
Favorite or most inspirational place?
BRIAN MERRIAM
'Nepal'
TAPPAN
What is one artist living or dead you feel a great connection to? Someone whose work has inspired your own practice and what you're creating these days?
BRIAN MERRIAM
'My mother'
TAPPAN
Tell us about your hometown. Did you grow up with creative people in your life?
BRIAN MERRIAM
'I grew up in farm country outside of Syracuse, New York. I have a weird relationship with the place. Besides a couple nice months in the summer it's pretty bleak honestly. My mother was an artist but was ill throughout most of my childhood. So yes, but also I never got to experience her in full creative mode or anything like that.'
TAPPAN
What's next?
BRIAN MERRIAM
'A few months in Asia'
TAPPAN
Where did you learn to create?
BRIAN MERRIAM
'It never seemed like an option not to'
TAPPAN
What is a medium you want to explore, but haven't yet? (and why?)
BRIAN MERRIAM
'Astrophotography'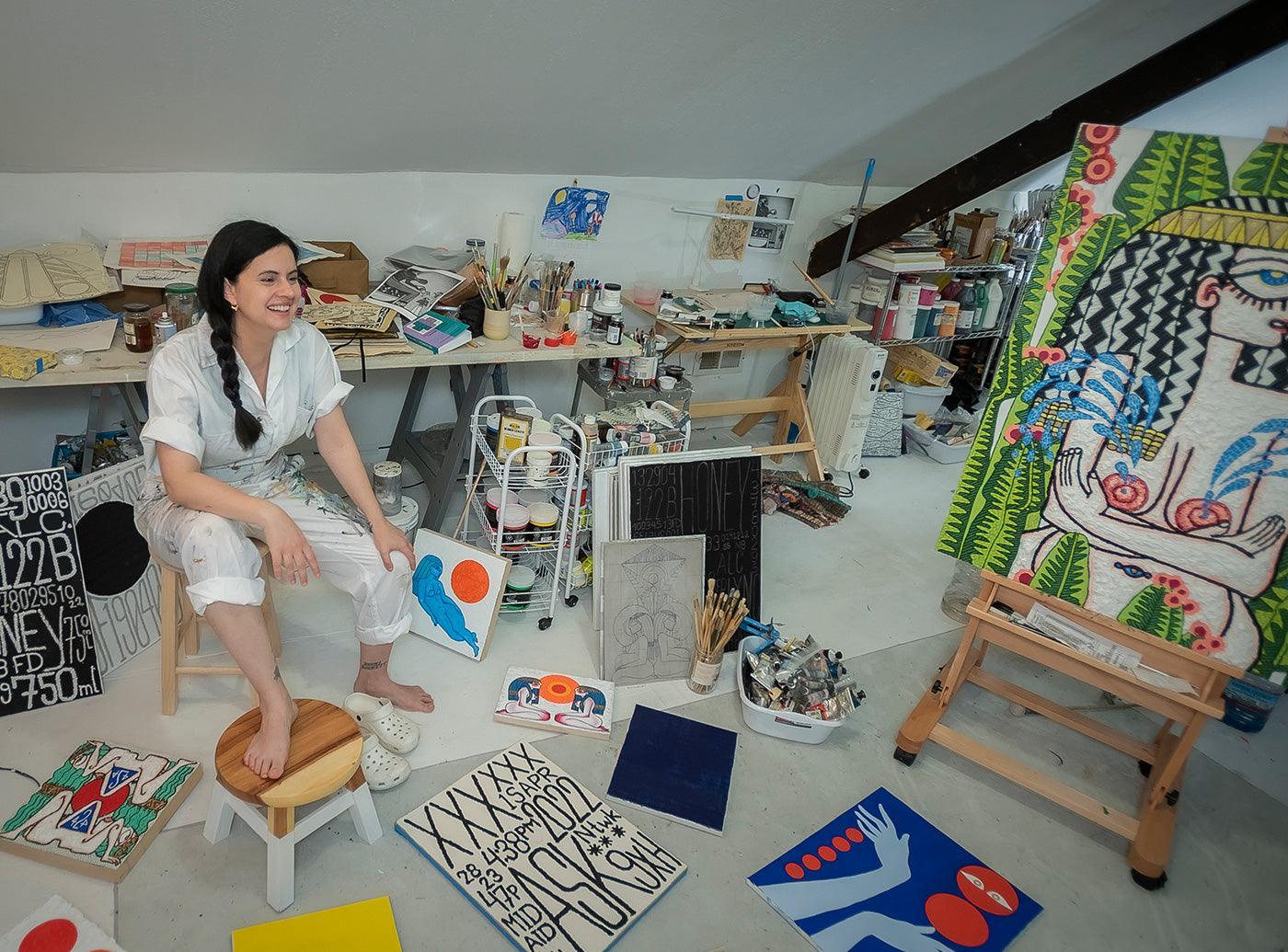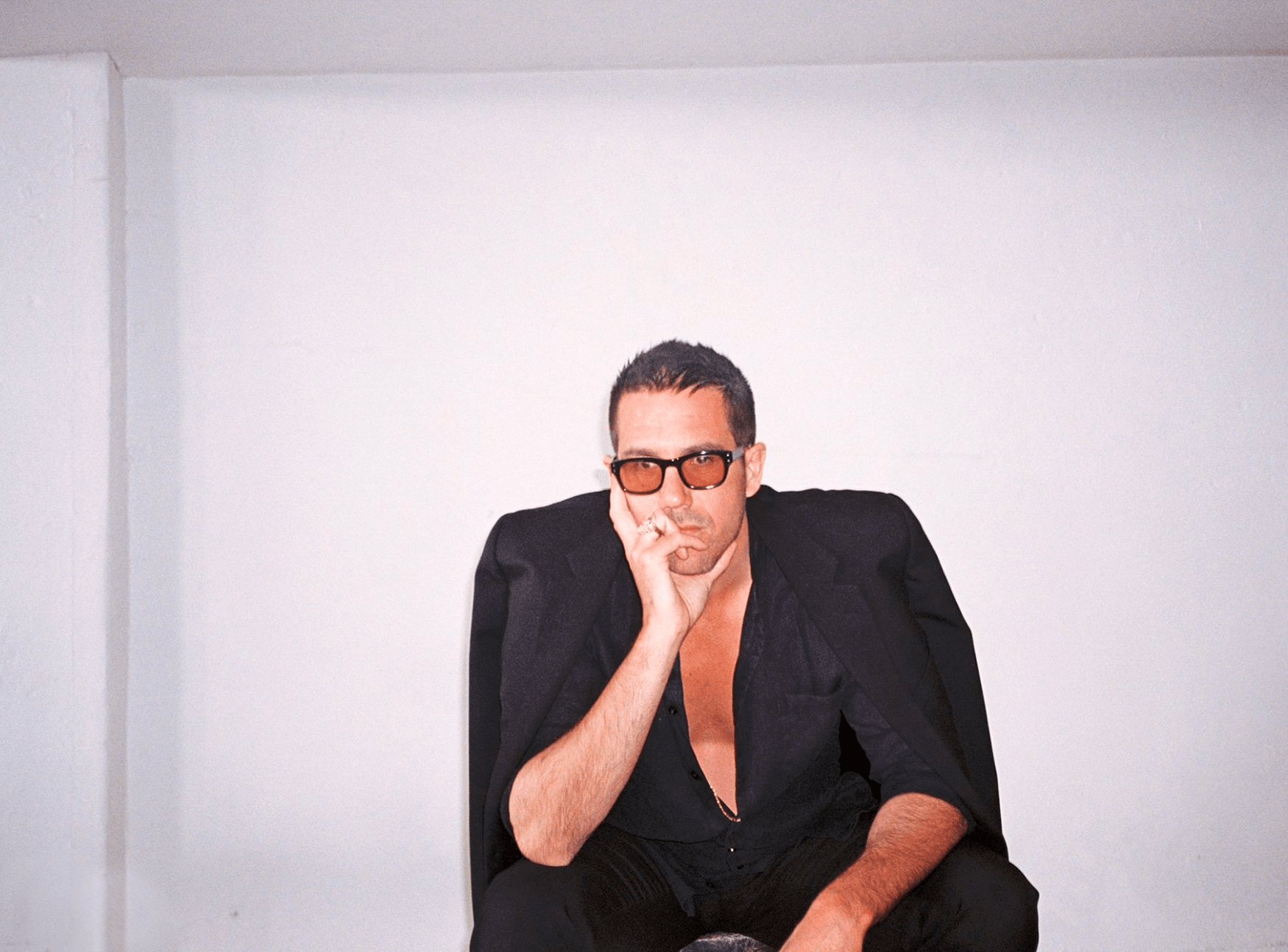 Profiles
Alexander May is the Creative Director and Founder of SIZED, a multidisciplinary creative studio conducting forward-thinking projects through the lens of art and design.Prior to living and worki...
Read more