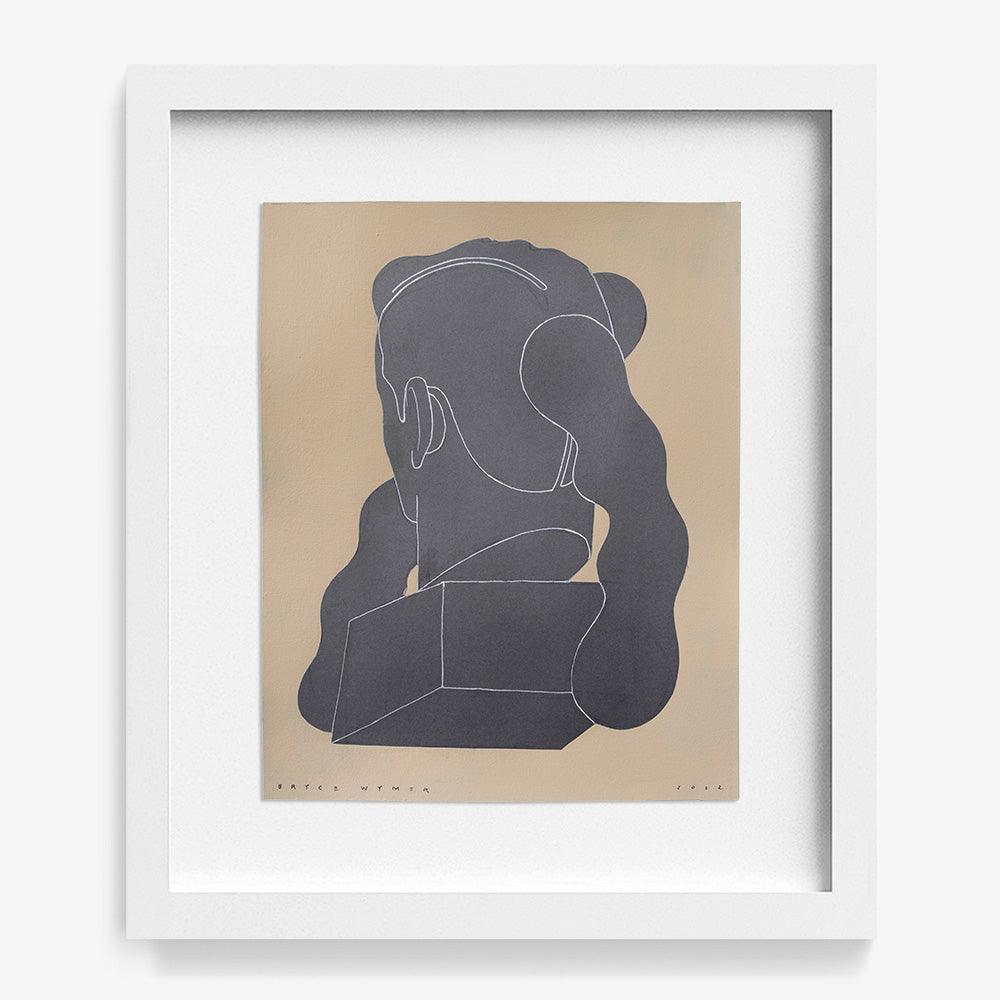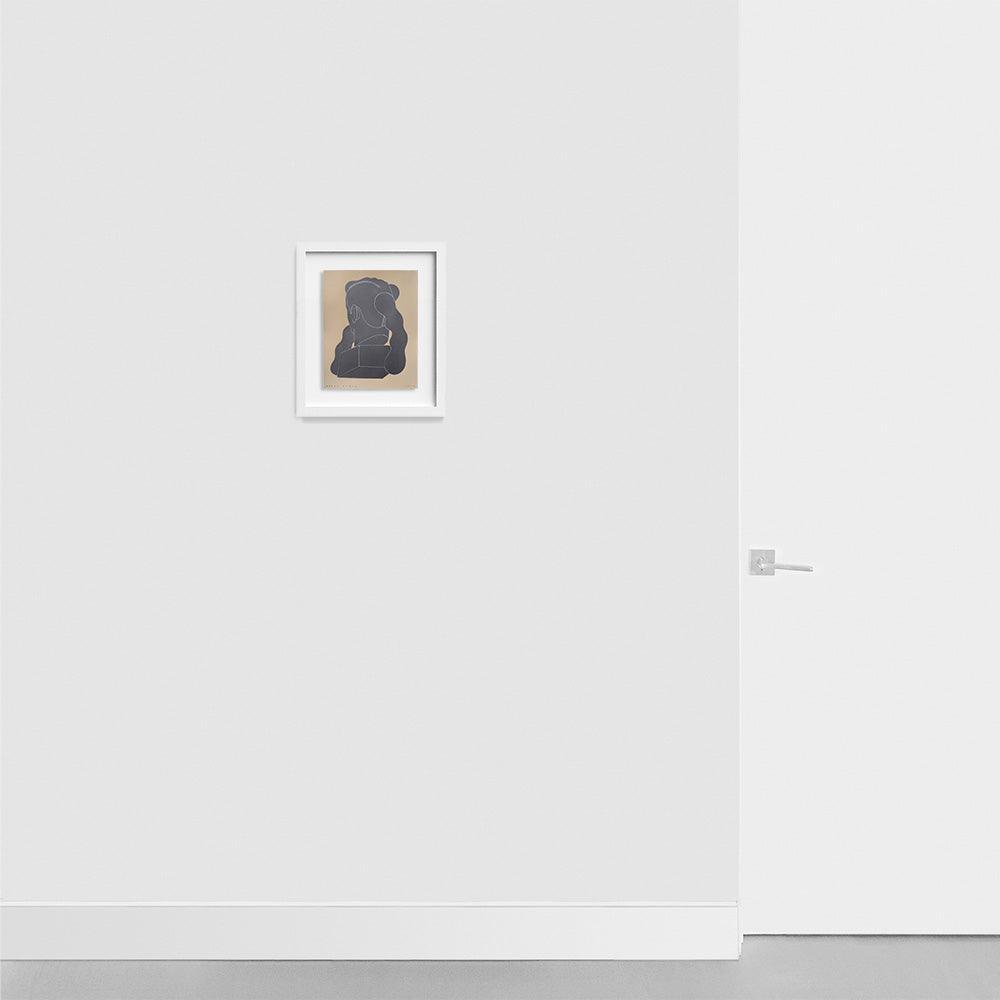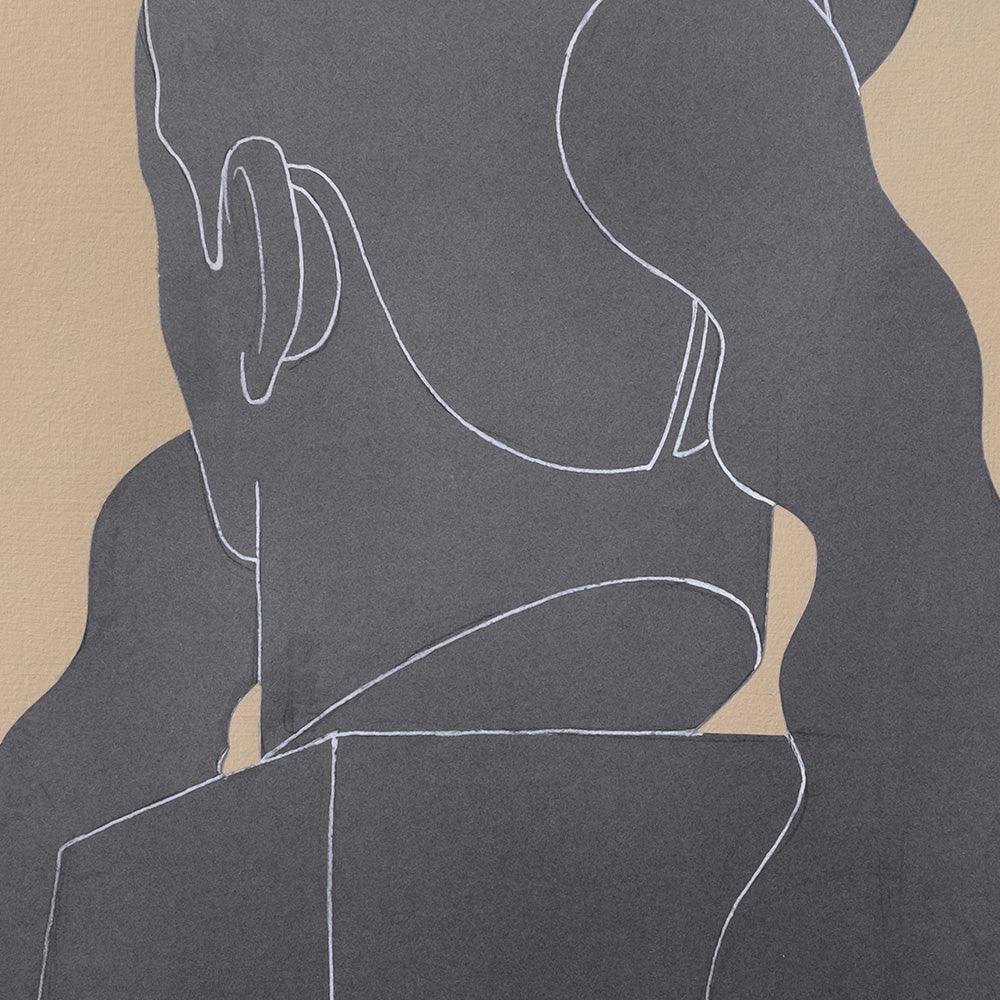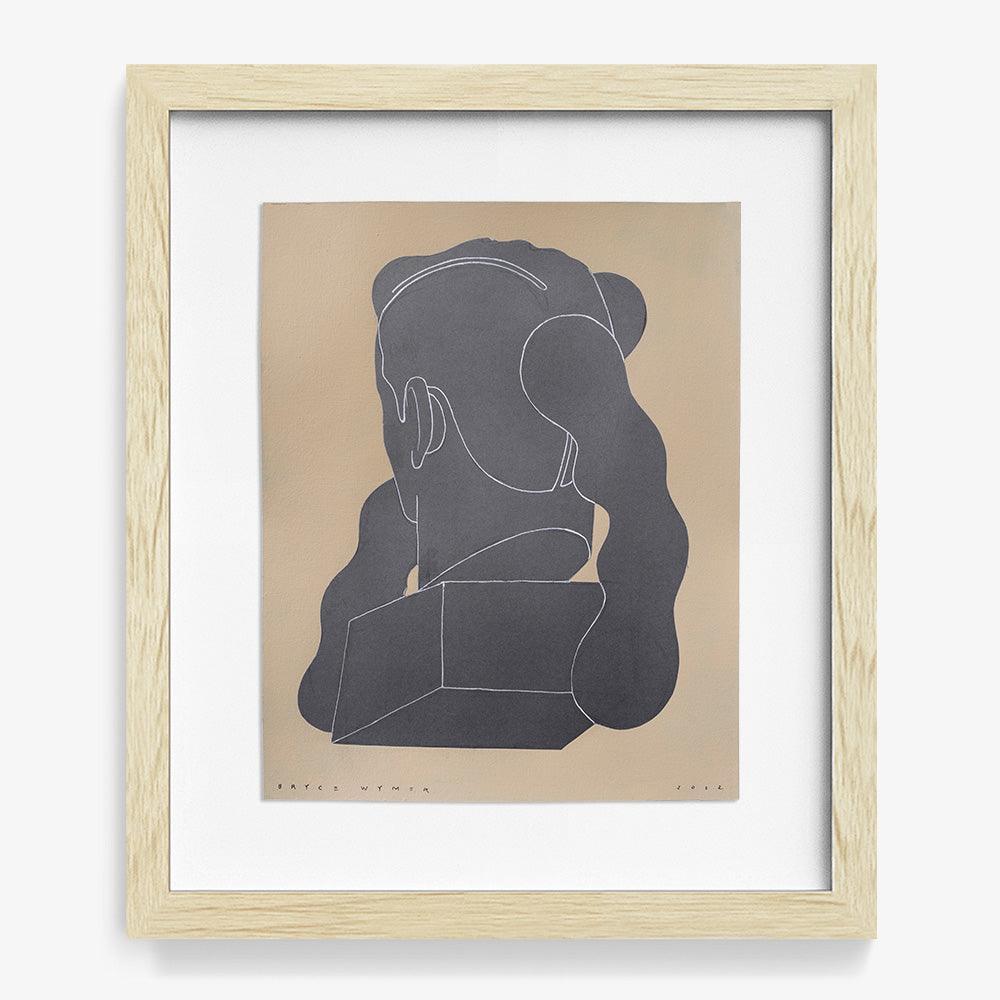 DESCRIPTION
Collaged Paper, Acrylic and Gouache on Paper | 2022
Wymer's work is characterized by a unique combination of bold graphic compositions and humanist abstraction. In many of his works, figures engaged in bizarre, sometimes mundane situations, and are placed within open barren environments. His use of limited color and overlapping elements are the result of his interest in the many layers of the human condition. His works make a figurative nod to the Social Realist movement while addressing social progression and the driving relation between the powerful and the powerless.
DIMENSIONS
10 x 8 inches
FRAMED DIMENSIONS
Floated: 14.5 x 12.5 x 1.5 inches
AUTHENTICATION
Signed by artist.
The work comes with a Certification of Authenticity signed by the Co-Founder of Tappan
"I find inspiration in trying to capture the heart and soul of a narrative frozen in time."
-Bryce Wymer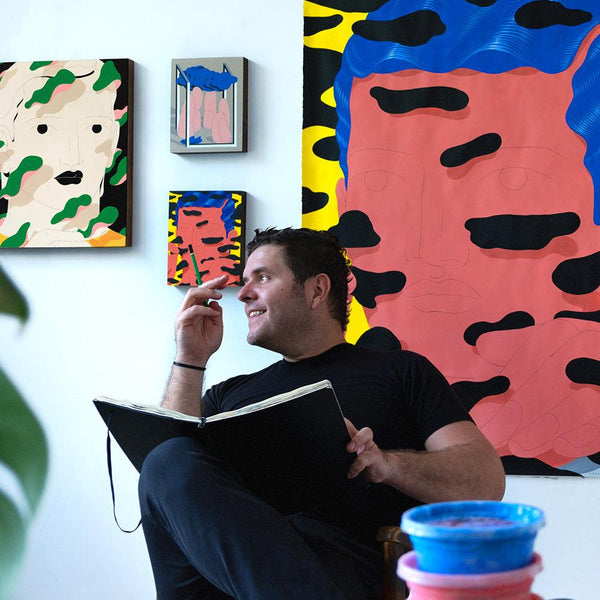 About the Artist
Bryce Wymer
Featured in Juxtapoz Art, New York Times, The Washington Post Magazine, painter Bryce Wymer's unique aesthetic draws inspiration from punk/hardcore music and Dadaist collages. His site specific murals can be seen at Spotify World Trade Center, Brooklyn Navy Yards, and The Drake: Hotel, Toronto.
In the Studio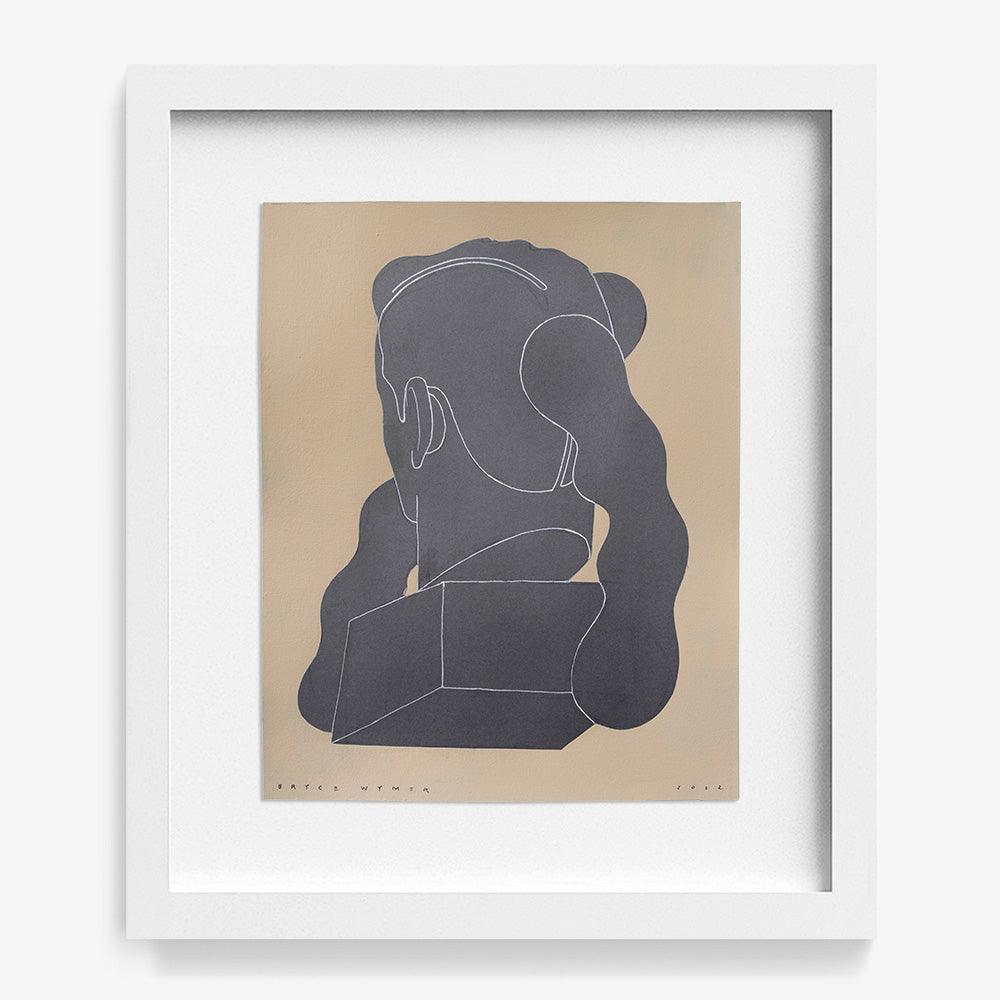 Choose options