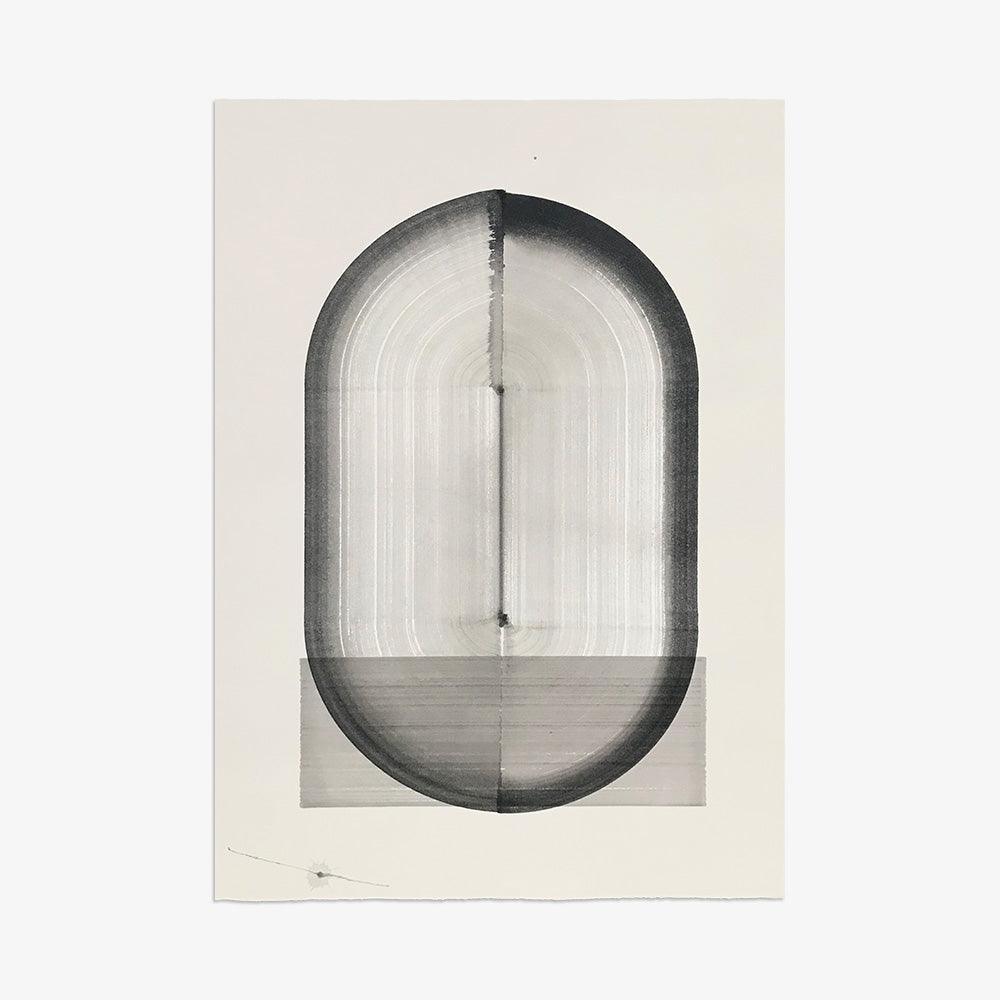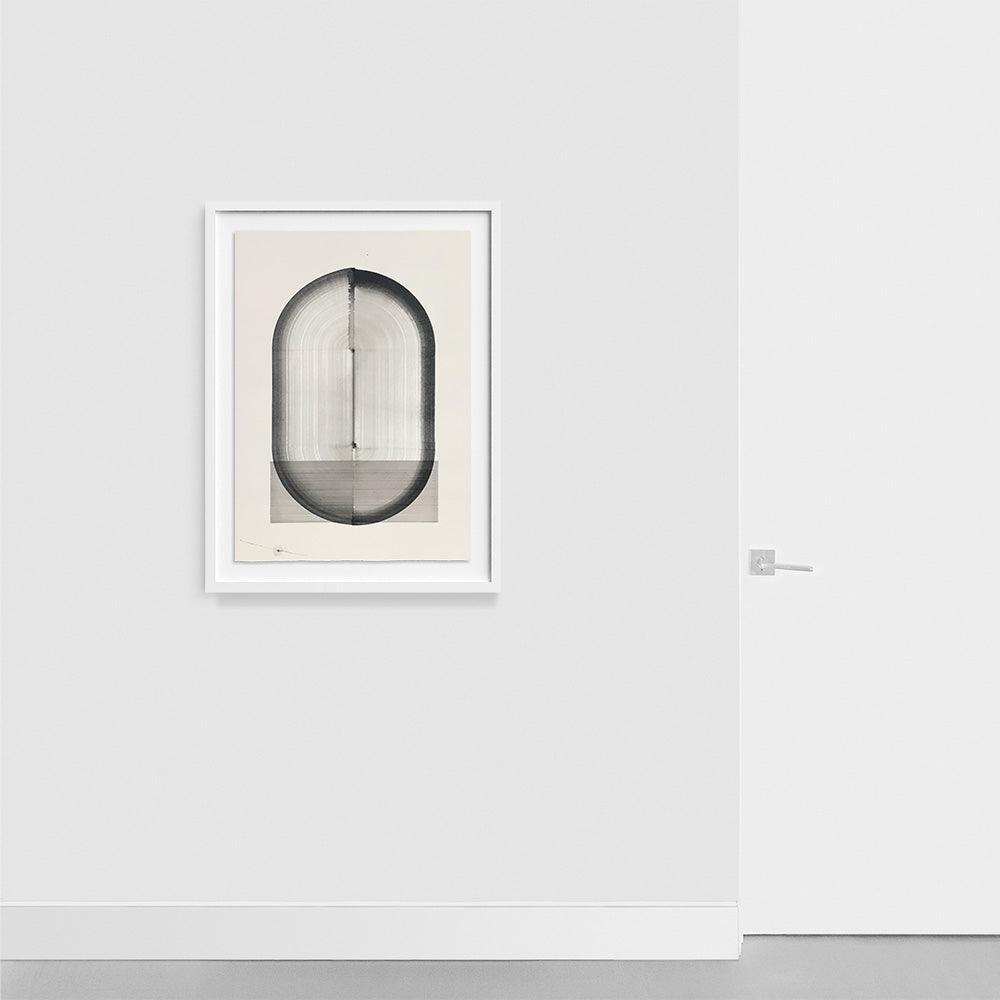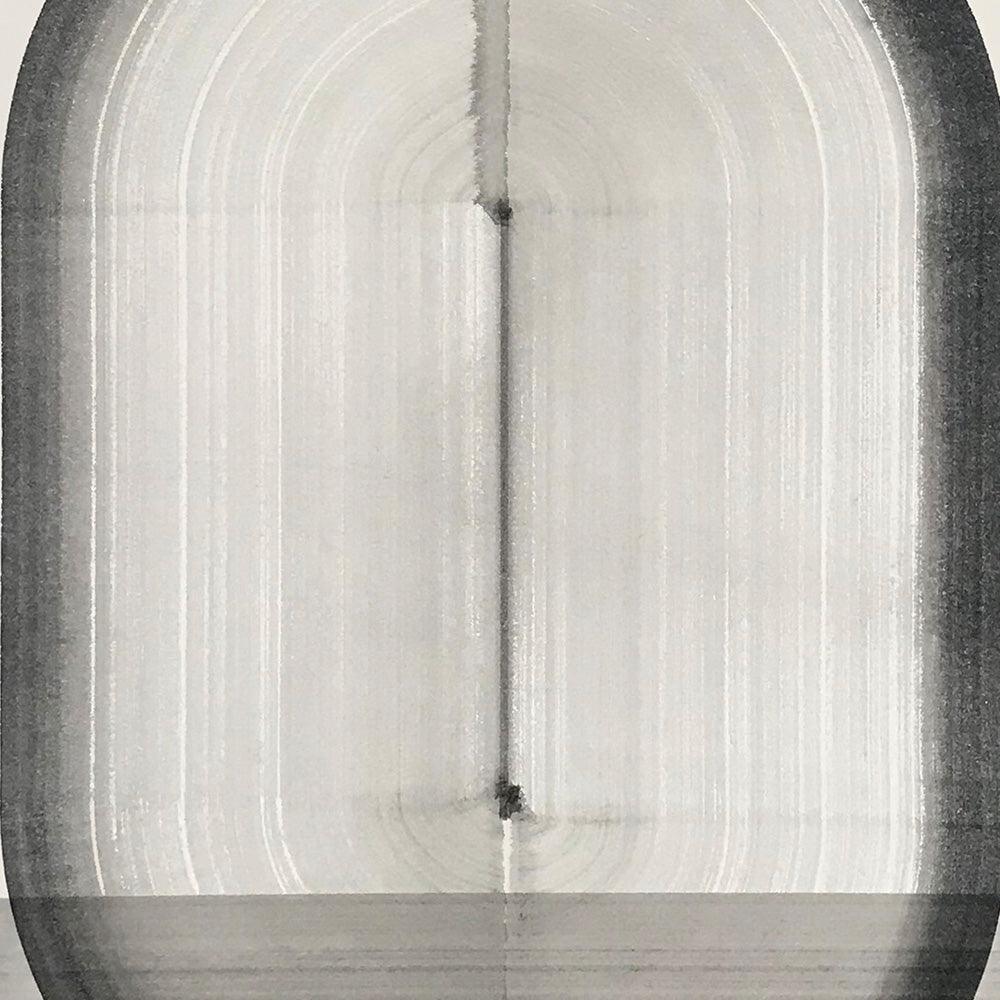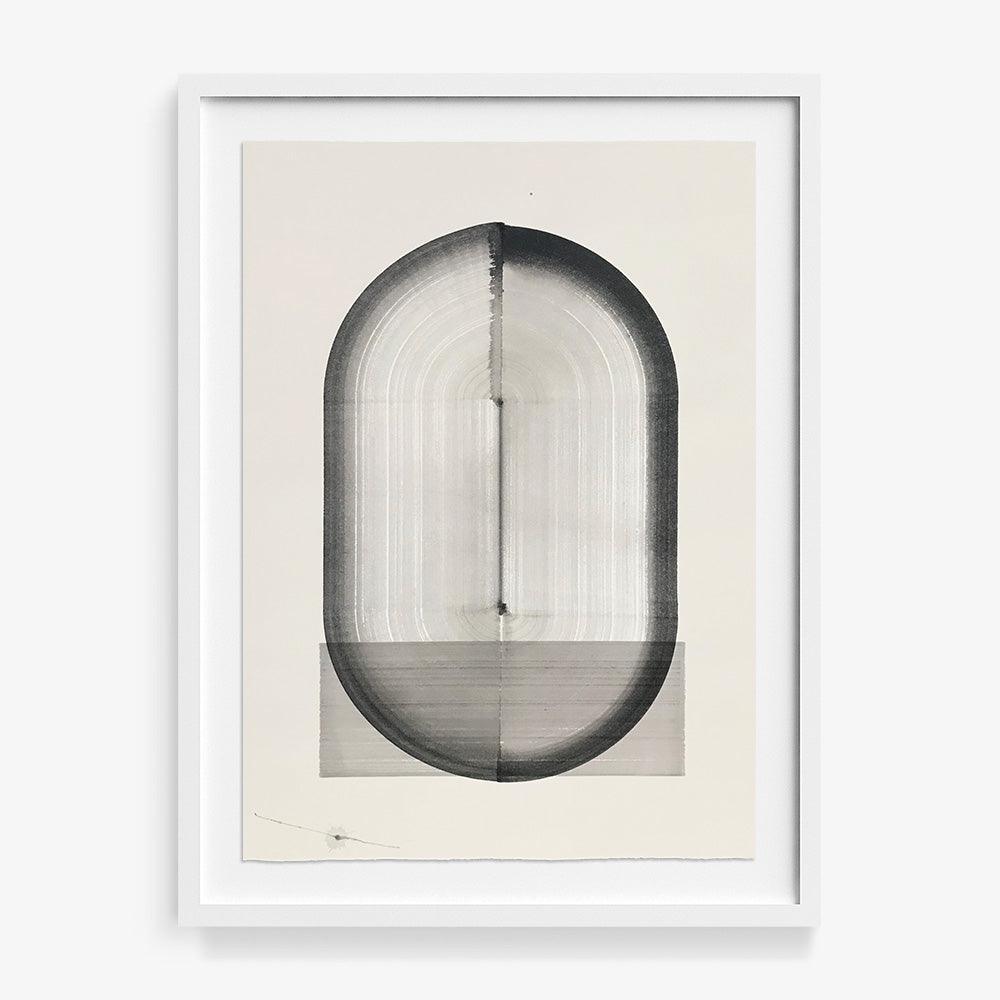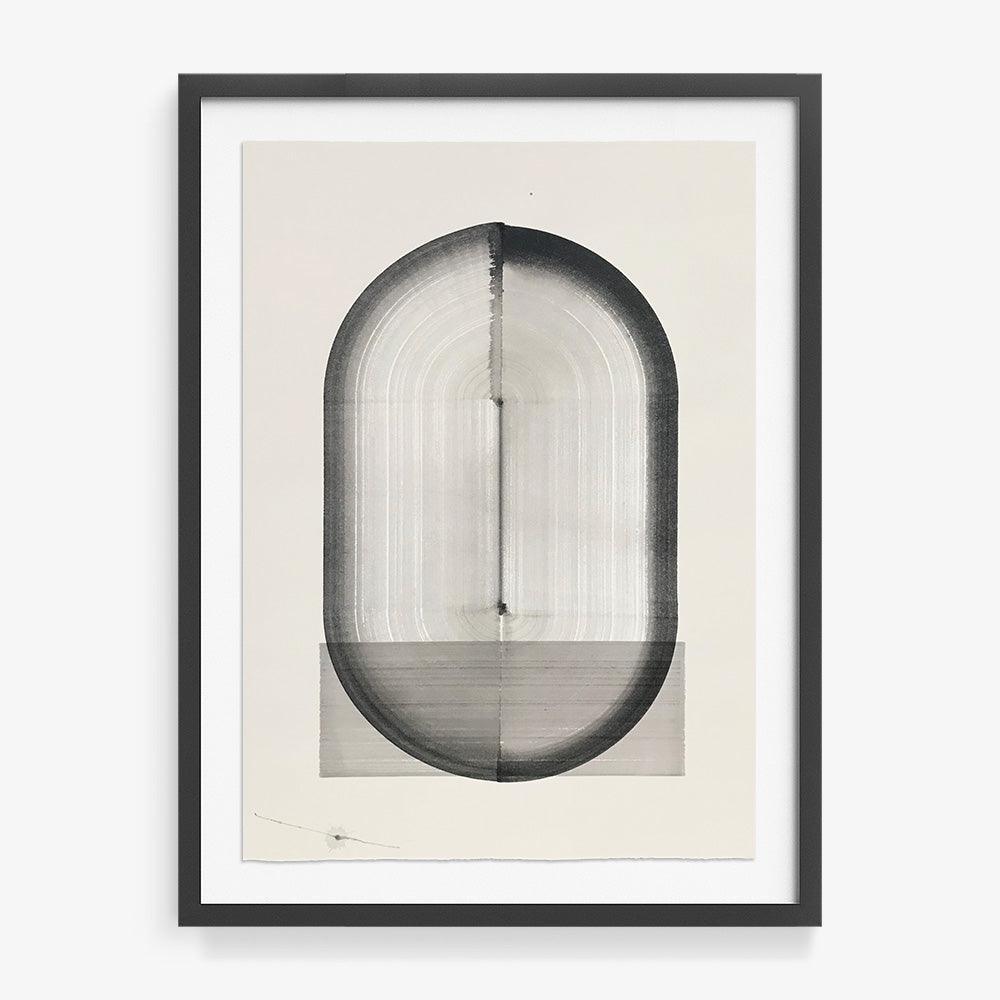 DESCRIPTION
Sumi ink on rosaspina paper | 2020
In this series of paintings, Gee further explores the practice of traditional Japanese sumi-e painting. Applying varying degrees of density with black ink, this technique focuses on the timeless beauty and complexity of tonality and transparency achieved through concentration and pressure applied by a single brushstroke. Gee creates harmonic, geometric compositions using varied shapes derived from circles and squares that center on line and form.
DIMENSIONS
27.8 x 19.7 inches
FRAMED DIMENSIONS
Floated: 31.5 x 23.5 x 1.25 inches
AUTHENTICATION
Signed by artist.
The work comes with a Certification of Authenticity signed by the Co-Founder of Tappan.
Studio Visit
Q. Describe your work in three words...
A. Exploiting the circle...
Explore
We invite you to explore our curated collection of geometric and abstract artworks by Tappan artists.
This original artwork has sold
Follow Alarah Gee to get updates on their practice and upcoming exhibitions
Be in the Know About Artwork Launches & Artist News
"My concepts are very mood dependent, quite spontaneous, but the aim is to imagine new realities..."
-Alarah Gee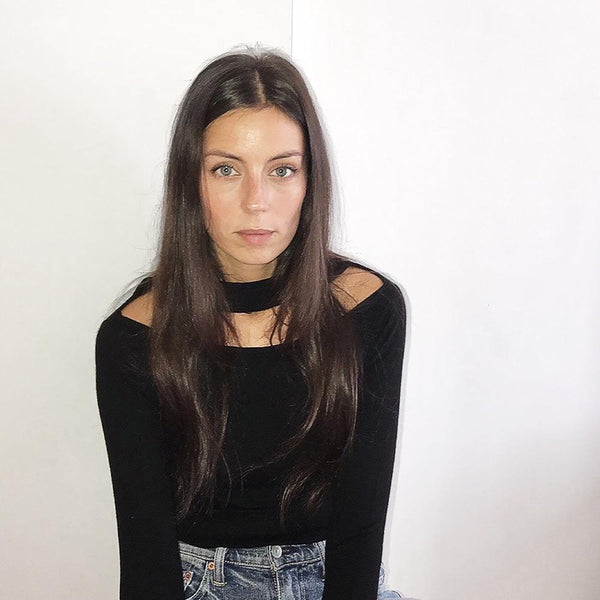 About the Artist
Alarah Gee
Featured in the New York Times, Architectural Digest, Artforum, and Coveteur, UK born Gee's minimalist line drawings and meditative ink paintings recontextualize everyday household objects with a focus on geometric, post-modern forms and the artist's thoughtful gestures.
In the Studio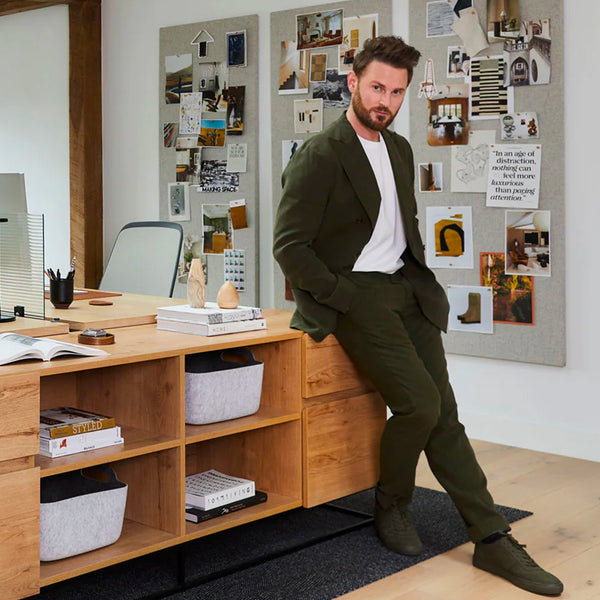 BOBBY BERK ON ALARAH GEE
"I've always been drawn to graphic works of art that play with lines and shapes. It's amazing the complexity that can exist within just a few simple strokes."
Artwork: Summer Lovin'