Studio Visit
Alarah Gee
Fascinated by geometry, in particular the circle, Alarah Gee's artistic practice is a methodical exploration of these themes. Read on to explore more of her work and learn about her studio philosophy.
Q.
Tell us about yourself and how you came to be an artist…
A.
I've always been quite creative, as a way of life. I express it in a professional capacity and on a personal level, in so my ways. It necessary somehow, and very satisfying. I really enjoy it. Over the past couple of years, I have become more frustrated with digital technology, software programs, even phones can even be included. They are all superfluous and so impersonal. This was the catalyst. After many years of submitting to these advances, I opted to go back, to a simpler world. I began to draw again, challenge myself in new/old ways, instead of relying on software and preset tools, and that's how it began. Viva la pencil!
Q.
Describe your work in three words...
A.
Exploiting the circle. Archism, Curvism, Circlism of sorts, maybe. 9 words. Yikes.
Q.
Where do you draw inspiration from?
A.
Day to day observations, curiosities, situations, desirables and mood. A lot of quandaries and nuisances too. A lot of inspiration is personal problem solving. I am quite a practical person.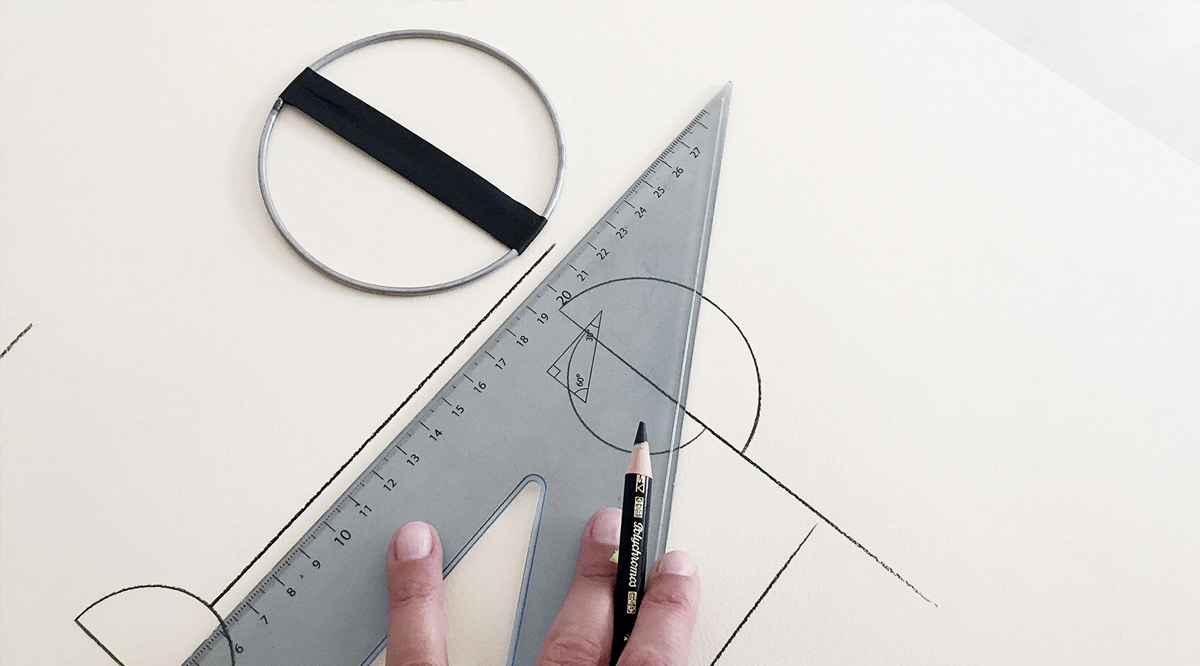 Alarah Gee says
"My concepts are very mood dependent, quite spontaneous, but the aim is to imagine new realities, that suit my curiosity at the moment."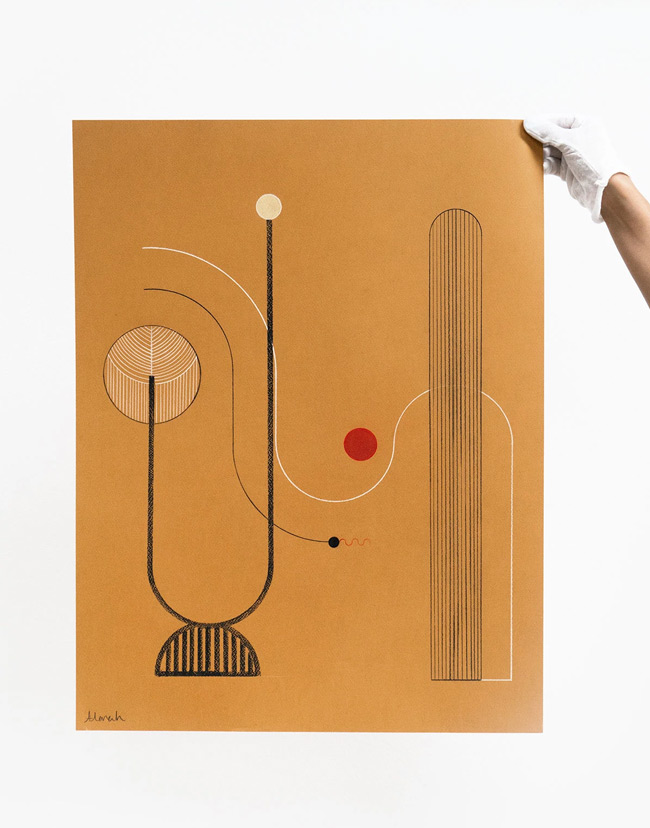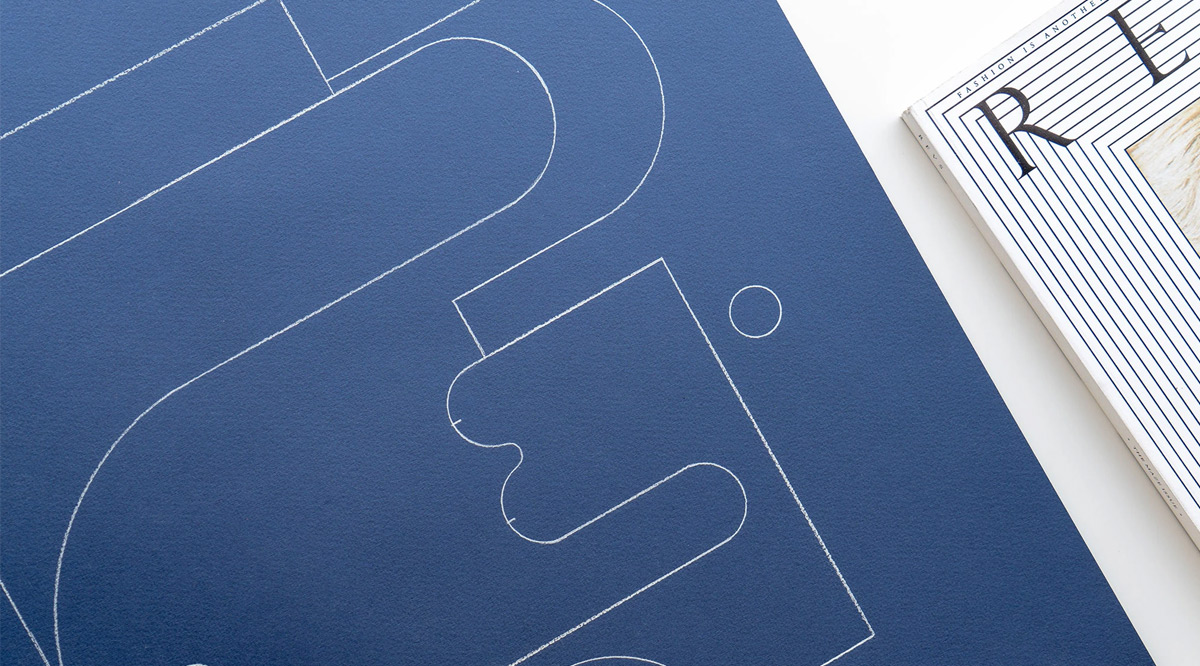 Q.
What is your creative process?
A.
Grid format is the layout to my mind and the invisible guidelines to my paper. That's how I begin. My concepts are very mood dependent, quite spontaneous, but the aim is to imagine new realities, that suit my curiosity at the moment. I'm always asking myself the question, "How can I translate this object/idea using just the circle?" It's a perception puzzle, with infinite amount of pieces. I introduce vertical and horizontal lines, and on some very special occasions a diagonal line, a hit of variable dimension is required sometimes. True perspective though, is something I choose to leave out. It's a process I have learned and understand, but one I don't wish to follow, unexplainably, I just don't feel it works.

I then go through quite a technical development process, I begin laying out the idea or concept, placing and arranging circles in such a way, until I deem it readable as a complete subject/object. Much, much later, after a wonderful game of trial and error, and a lot paper, the composition appears and the final line construction takes place. It can be tricky at times, but that's just how I like it.
Q.
Are there any quotes or mantras that you particularly connect with?
A.
Not in particular. Personally, I find them quite distracting from life itself.
Q.
Who are some contemporaries or figures in art history who have influenced you?
A.
Cornelius Cardew. Monir Farmanfarmaian. Mouneer Al Shaarani. Yves Klein. Josef Albers. Isamu Noguchi. Walter Gropius. El Lissitzky. I could name more but you would have no website left.
Q.
How have Bauhaus philosophies influenced your practice?
A.
Gosh, in so many ways. All practices, from Josef Albers unconventional approach to colour theory to Kandinsky's representation of form. But, it's Walter Gropius who has made the biggest impact on me, he is truly a remarkable man, it is his approach to learning, and value for creativity in education, that encouraged me to pursue my practice.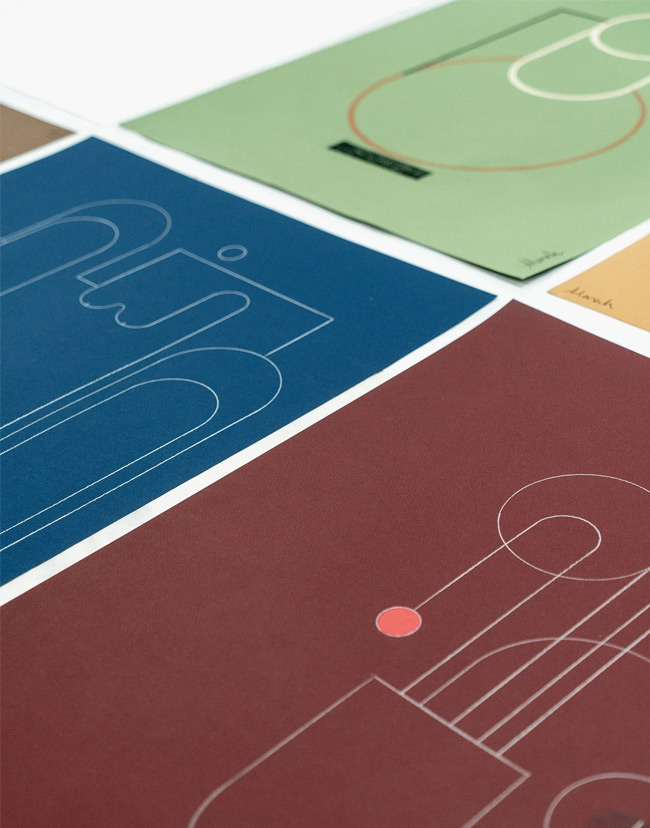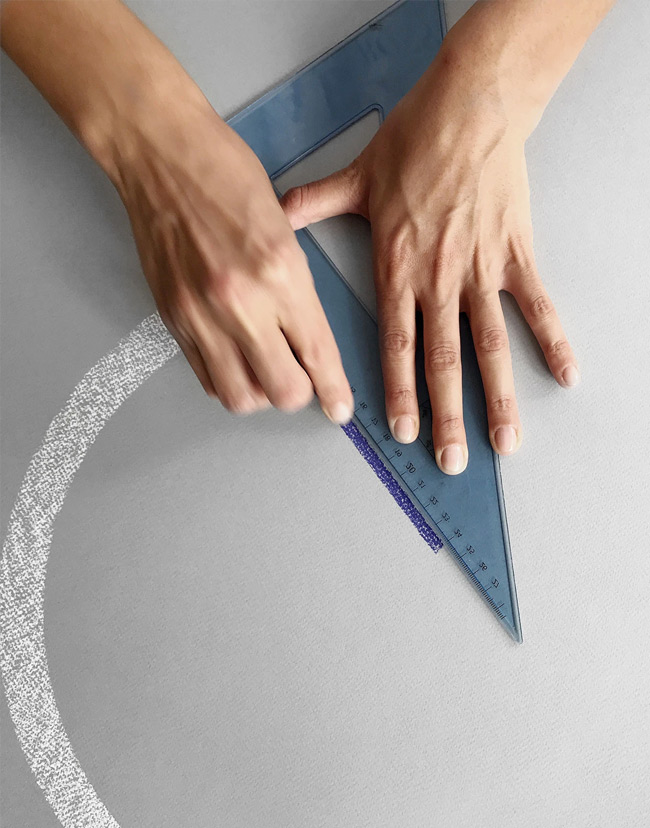 Q.
What makes you laugh?
A.
My Father's passion for educating me about motorcycles.
Q.
What makes you nervous?
A.
(See above) ;) And, social media.
Q.
What makes you excited about the future?
A.
Learning more, doing more, creating more.
New Arrivals
View new works by Alarah Gee