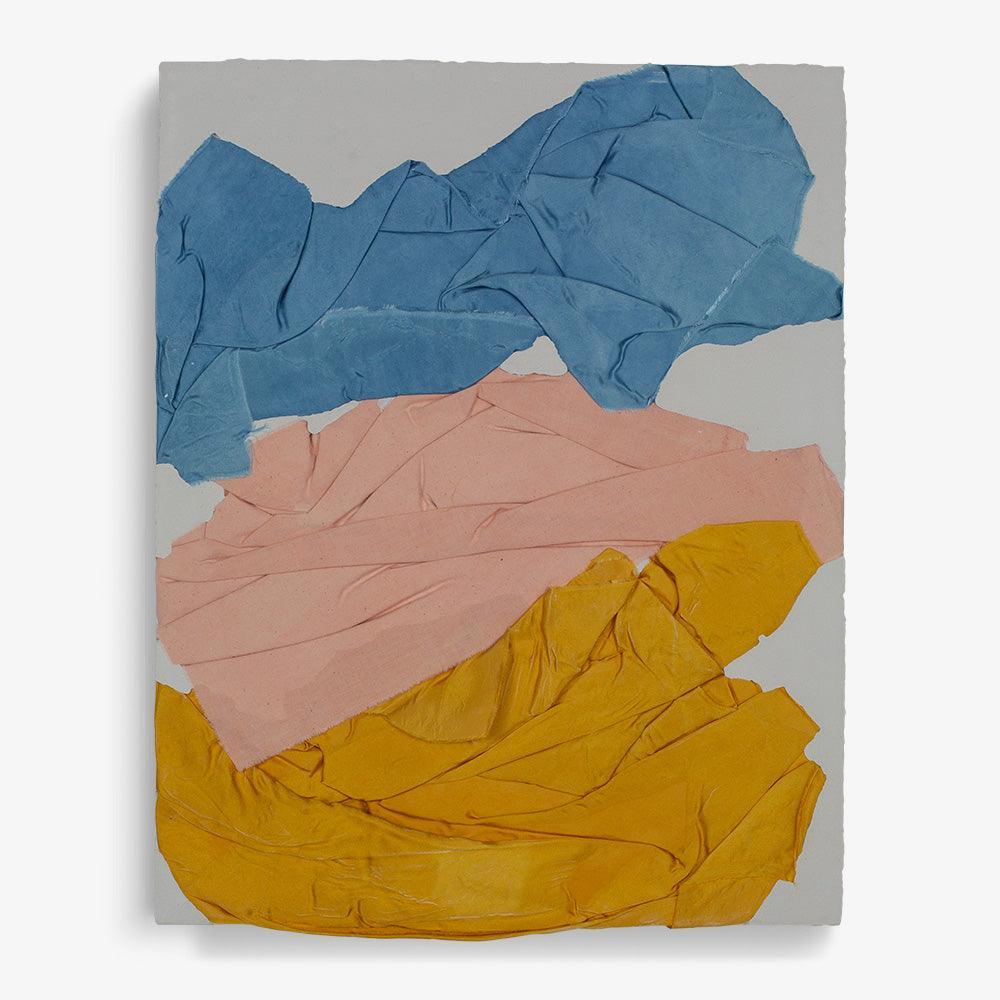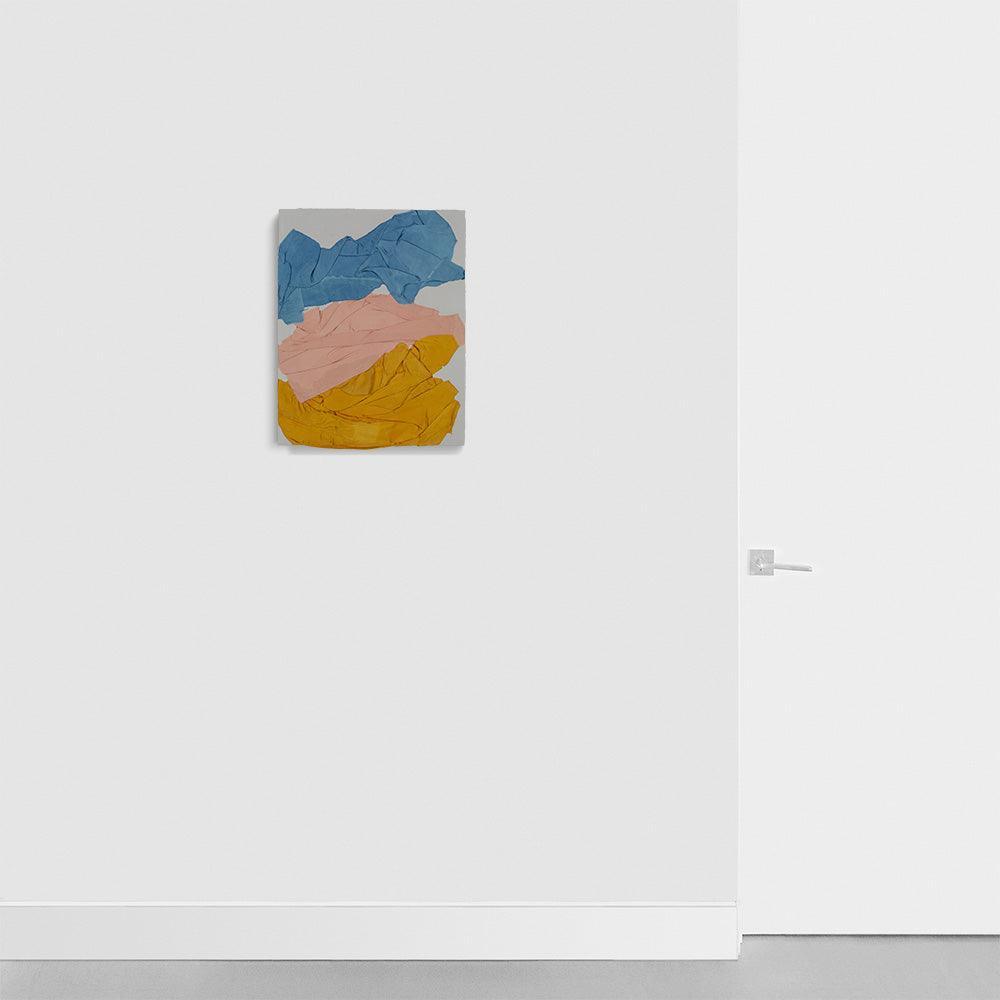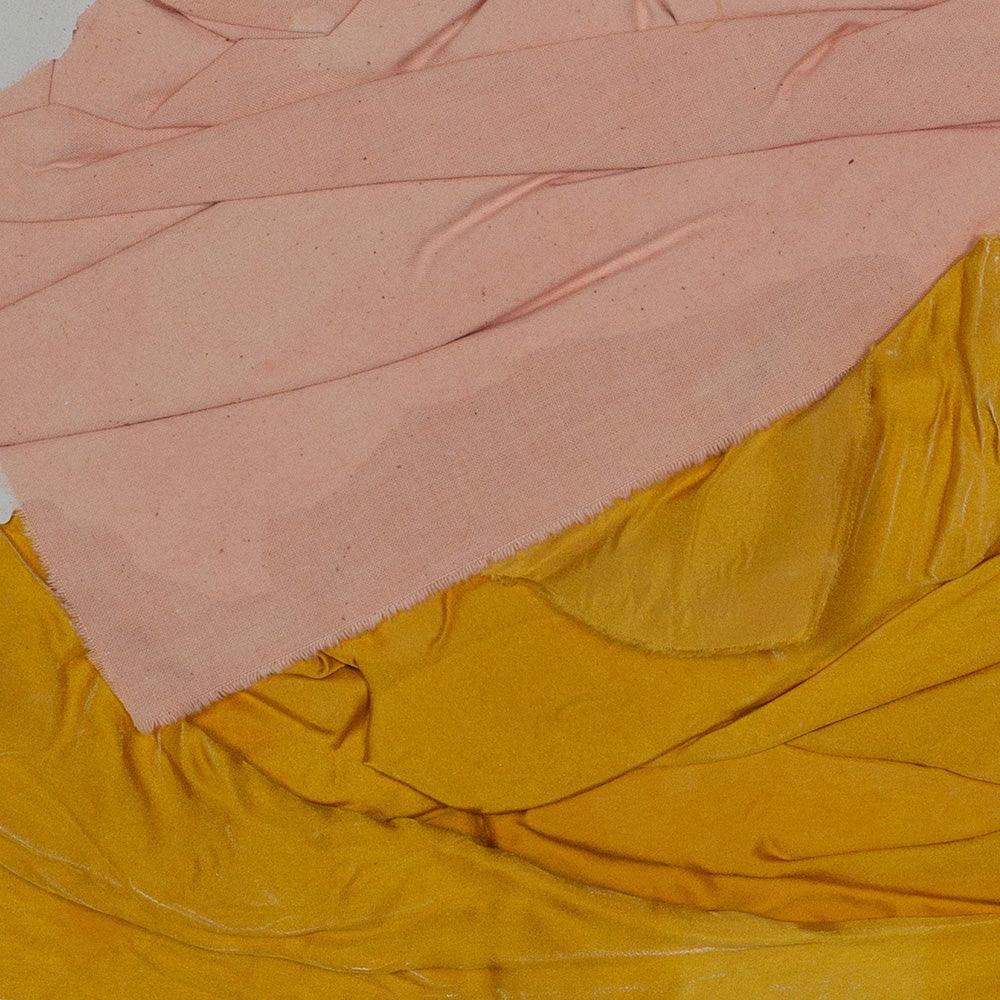 Intersections of Place, Indigo, Madder and Marigold
DESCRIPTION
Silk and plaster | 2021
In her new series of sculptures, artist Crystal Gregory juxtaposes swaths of naturally-dyed silk on plaster in a reflection on the life cycle of the plant that lended itself to the dying process. Using natural dyes from plants that Gregory herself harvests, such as black hopi, black walnut, and goldenrod, the artist observes the color that emerges in each dye pot—a story of its environmental circumstance and the weather patterns endured during its lifetime. In this way, Gregory uses the dye as a conduit for the story of the plant itself. In this new series, Intersections of Place, Gregory acts as the muse for each plant source, allowing each color to tell the story of its life. The colorful silks are then cast into interior plaster, forever holding a history of place and time.
DIMENSIONS
20 x 16 x 1 inches
AUTHENTICATION
Signed by artist.
The work comes with a Certification of Authenticity signed by the Co-Founder of Tappan.
This original artwork has sold
Follow Crystal Gregory to get updates on their practice and upcoming exhibitions
Be in the Know About Artwork Launches & Artist News
"I am constantly responding to what was woven in the foot before, adding color and texture and pattern-finding a rhythm, losing a rhythm and responding."
-Crystal Gregory
About the Artist
Crystal Gregory
Crystal Gregory's sculptures combine the permanence of concrete with the fluidity of hand-woven textiles. Gregory has exhibited her work at numerous museums and galleries in the United States, including The Hunterdon Art Museum, The Rockwell Museum of Art, UK Art Museum (Kentucky). Gregory's work has been reviewed by in Hyperallergic, Surface Design Journal, Art Critical, and Peripheral Vision.
In the Studio