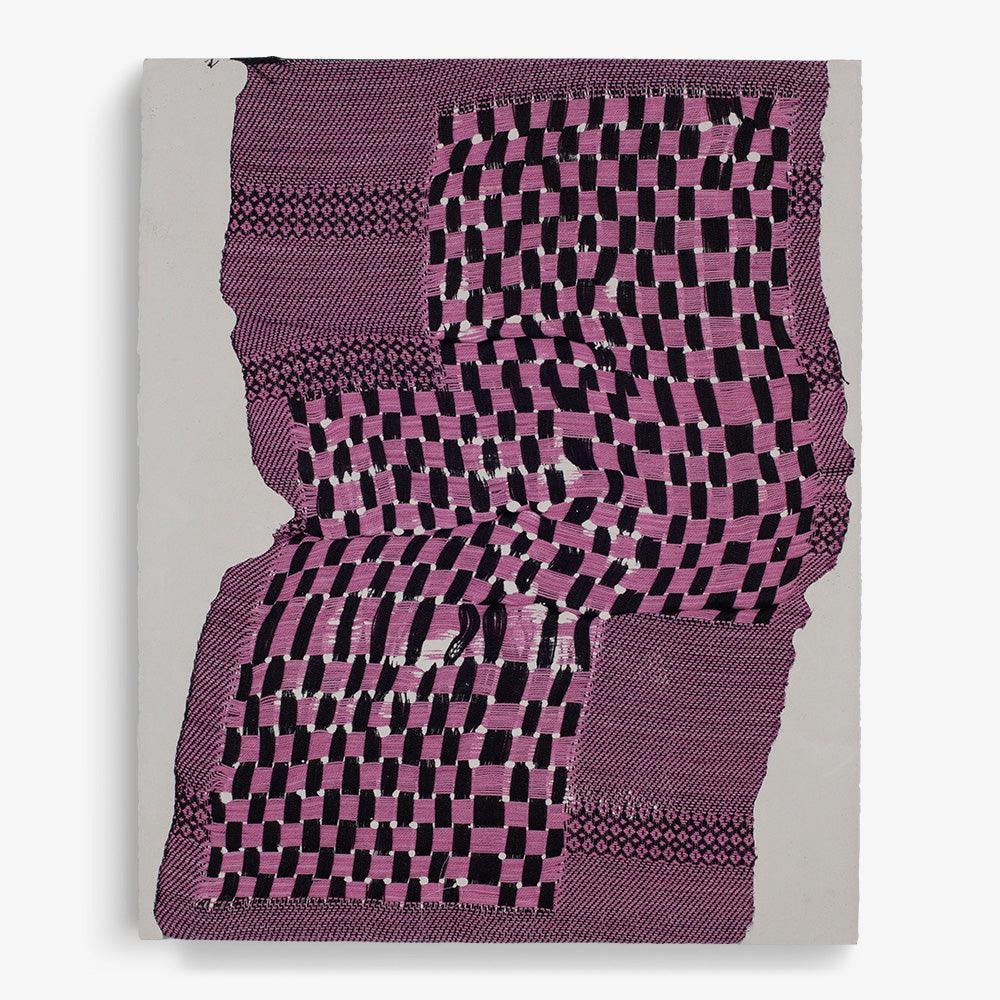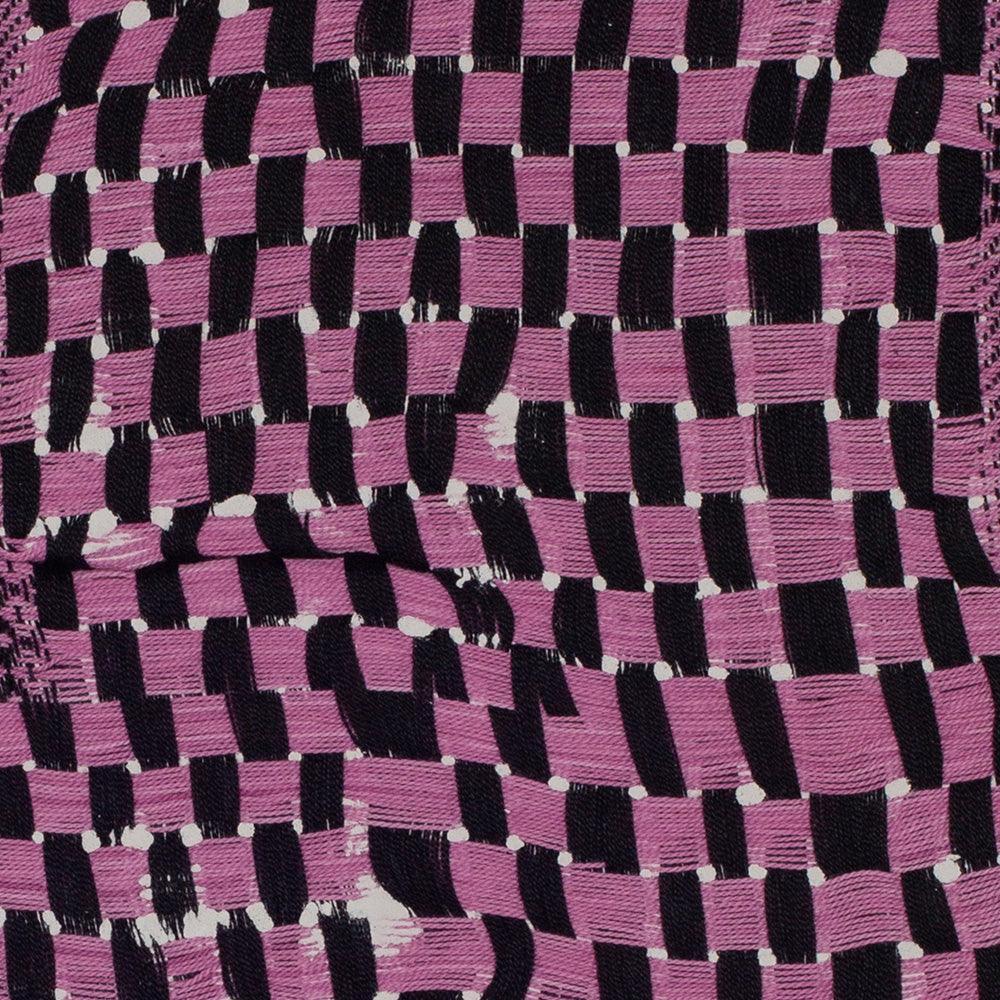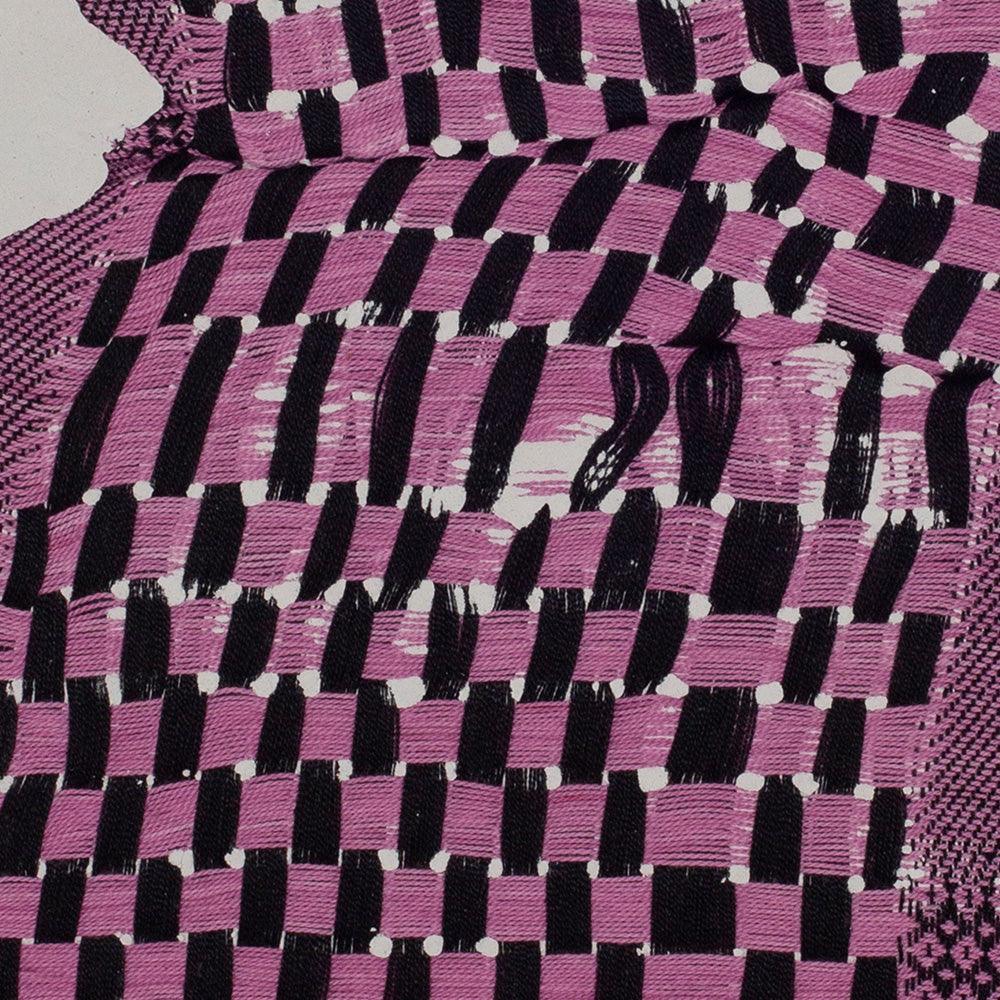 Graphic Color, Cochineal 1
DESCRIPTION
Digitally woven cotton, cast in plaster | 2021
For her new series, artist Crystal Gregory has created colorful weavings using natural dyed cotton. In Graphic Color, Gregory extends her practice of contrasting the fluidity of hand-woven textiles with an unbending material such as concrete—this time working with a new technology. The series juxtaposes the slow, organic quality of natural dye with the graphic weave structures produced on the digital jacquard loom. The resulting material is then cast in an interior plaster of bright white, allowing both the color and the image to pop.
DIMENSIONS
20 x 16 x 1 inches
AUTHENTICATION
Signed by artist.
The work comes with a Certification of Authenticity signed by the Co-Founder of Tappan.
Studio Visit
Q. Describe your work in three words:
A. Textile. Sculpture. Structure.
Explore
We invite you to explore our curated collection of abstract artworks by Tappan artists.
"I am constantly responding to what was woven in the foot before, adding color and texture and pattern-finding a rhythm, losing a rhythm and responding."
-Crystal Gregory
About the Artist
Crystal Gregory
Crystal Gregory's sculptures combine the permanence of concrete with the fluidity of hand-woven textiles. Gregory has exhibited her work at numerous museums and galleries in the United States, including The Hunterdon Art Museum, The Rockwell Museum of Art, UK Art Museum (Kentucky). Gregory's work has been reviewed by in Hyperallergic, Surface Design Journal, Art Critical, and Peripheral Vision.
In the Studio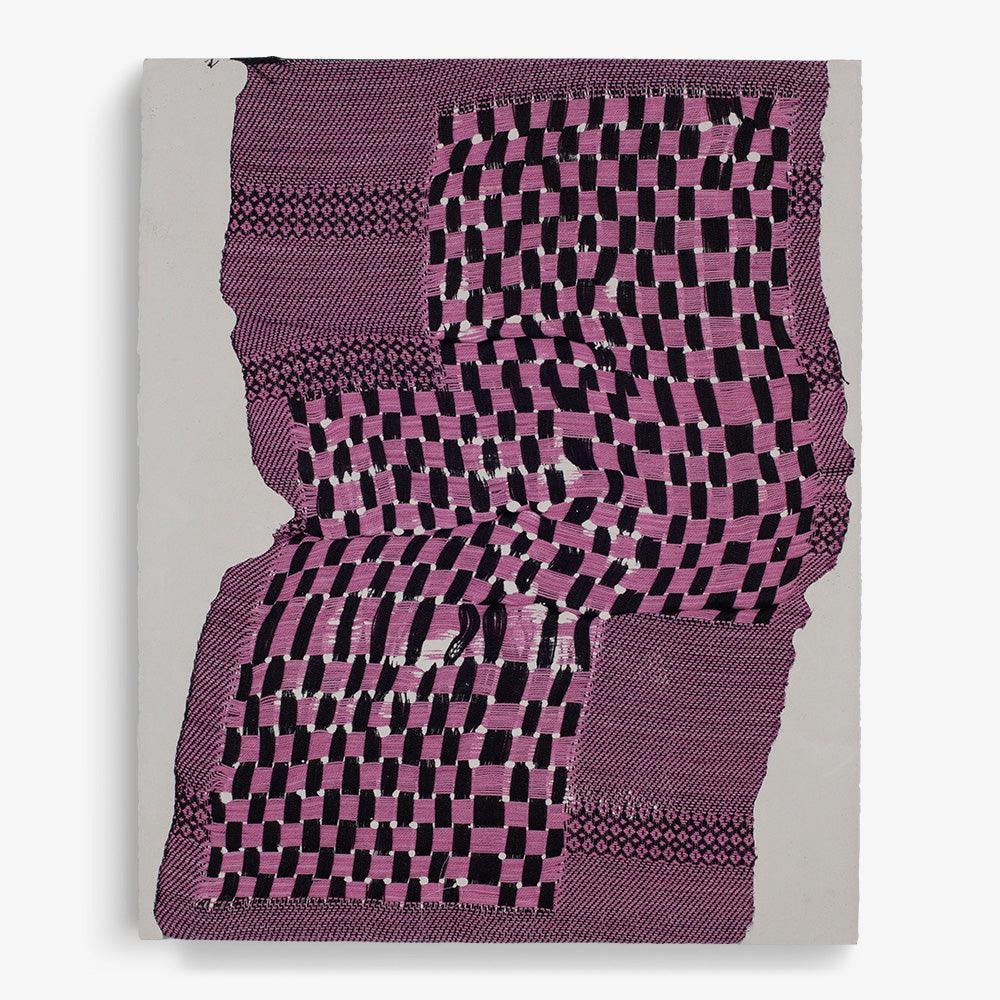 Graphic Color, Cochineal 1
$ 1,900
Choose options