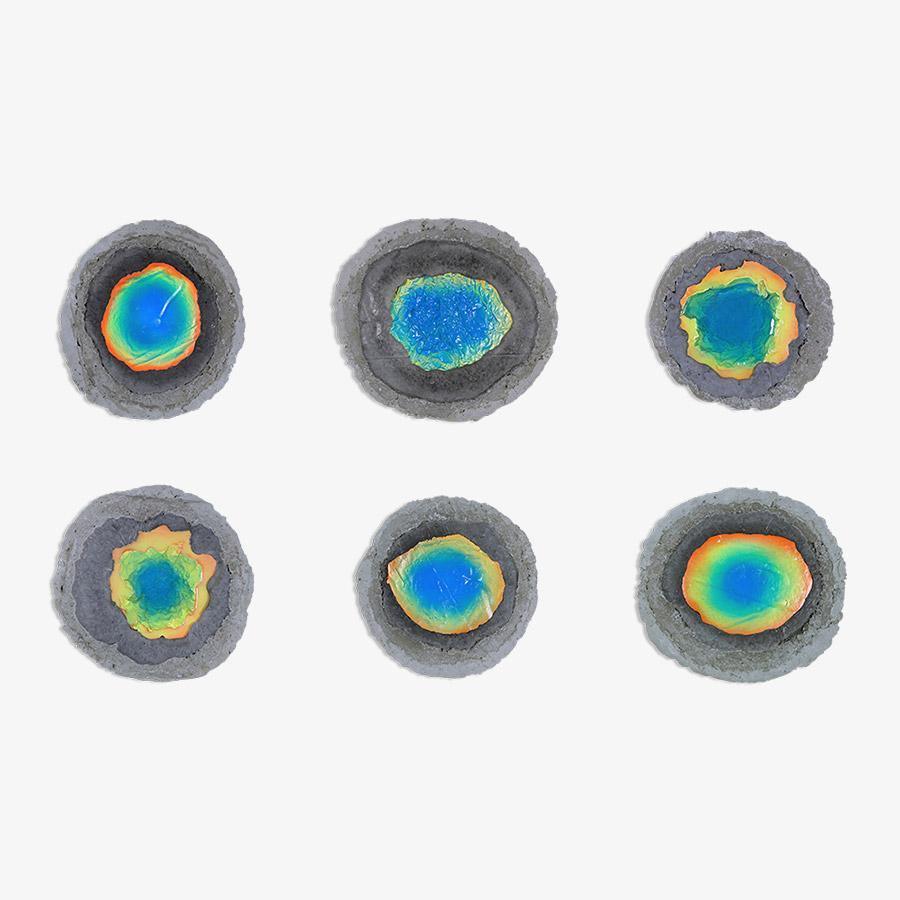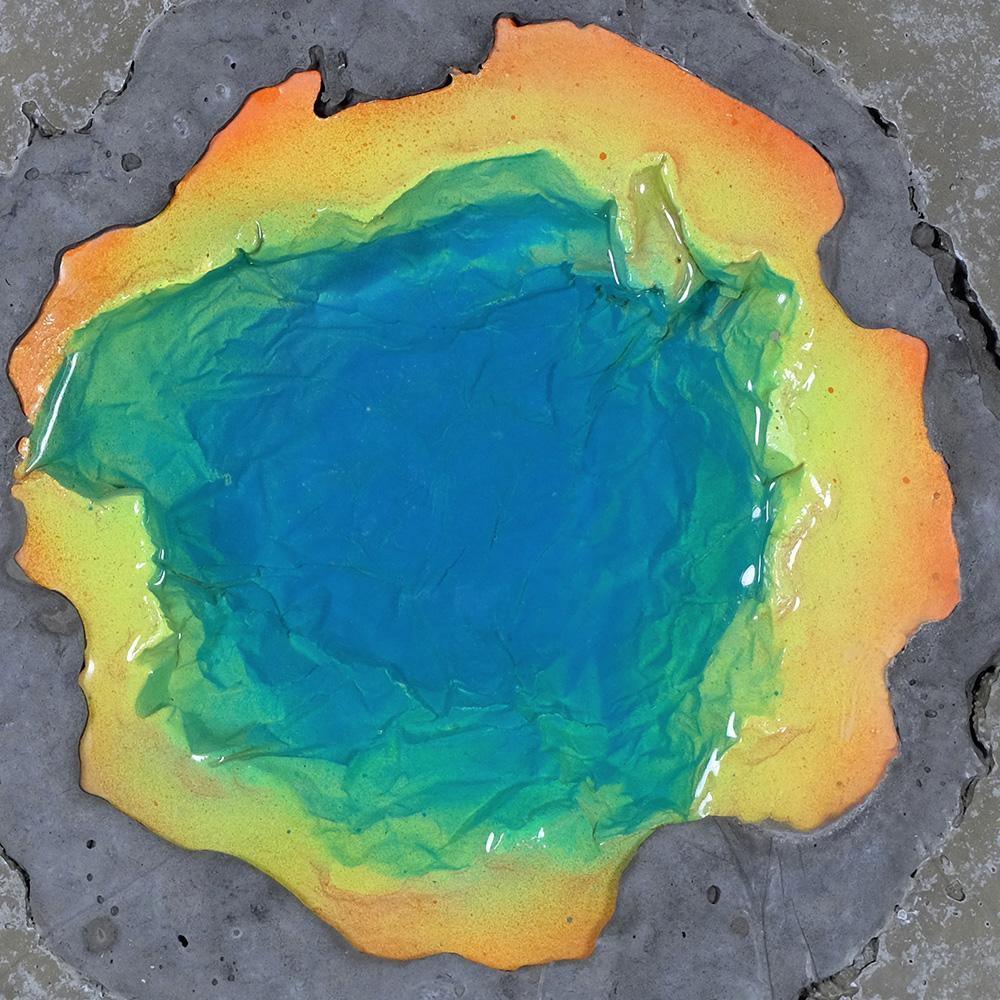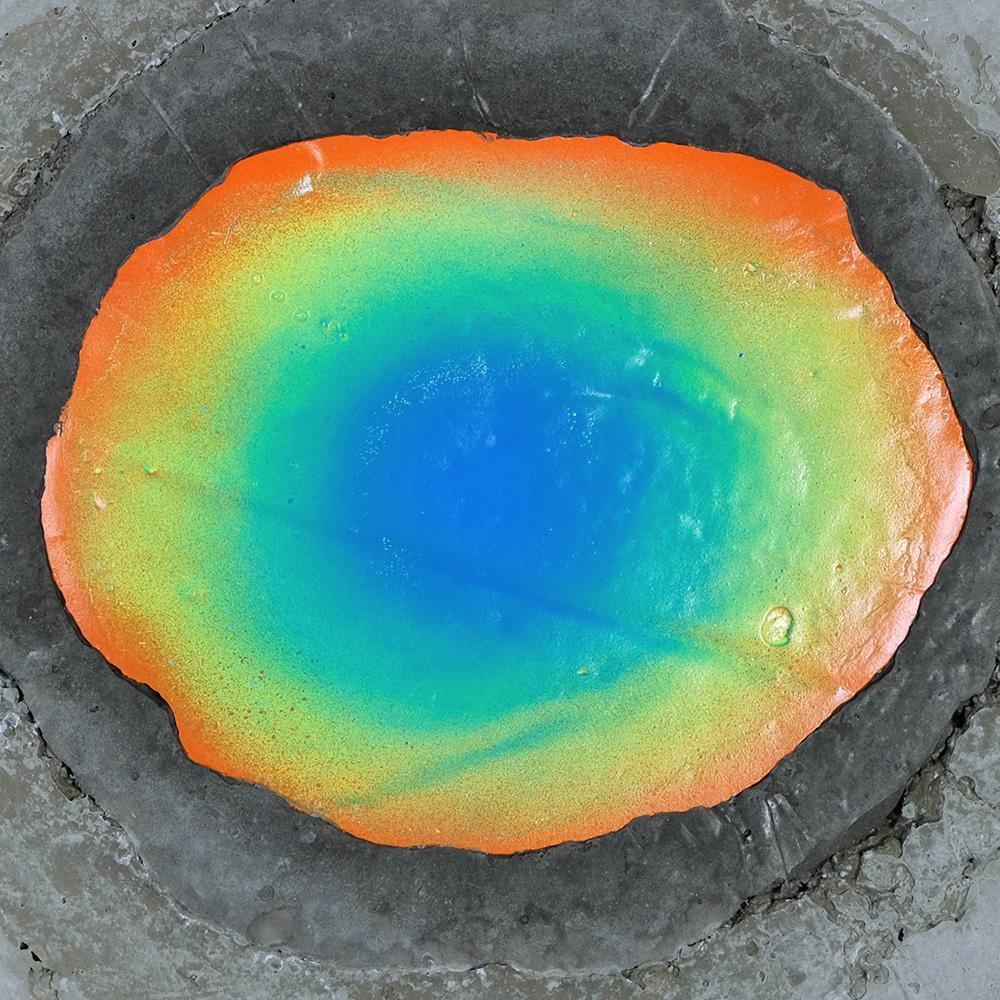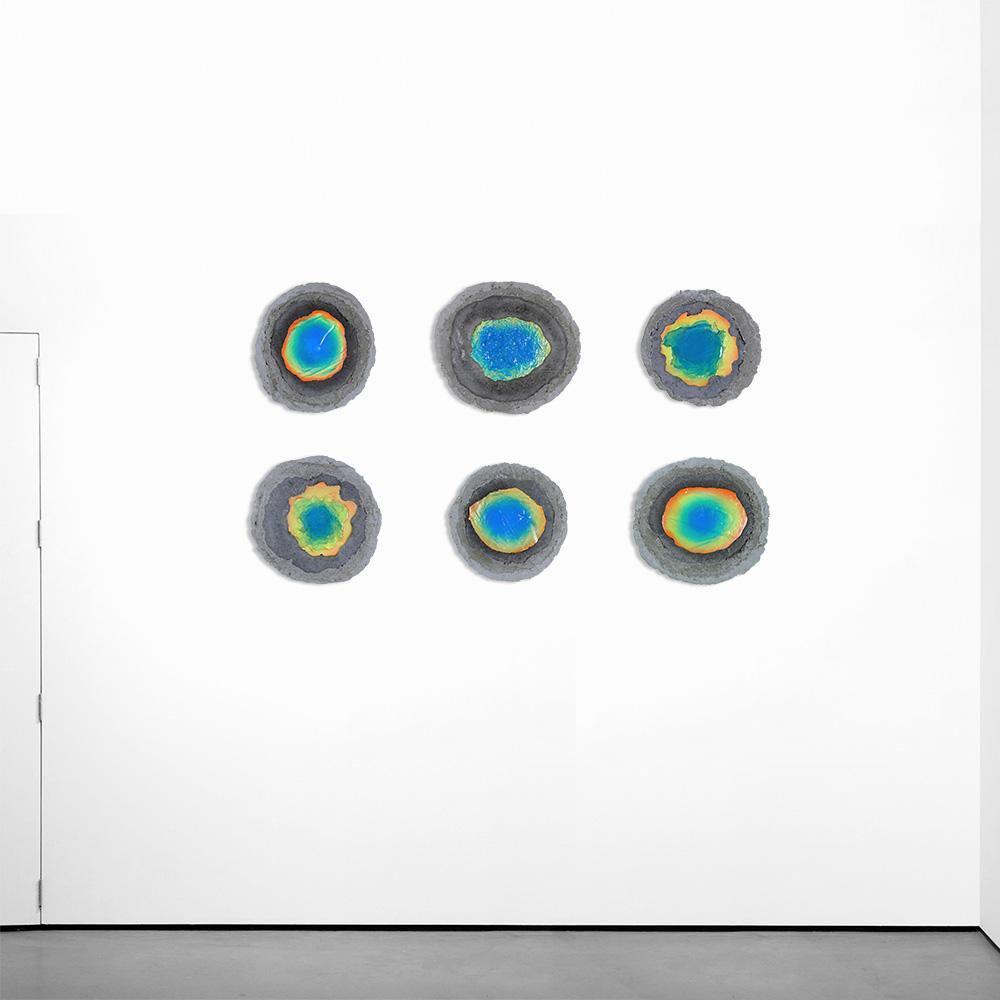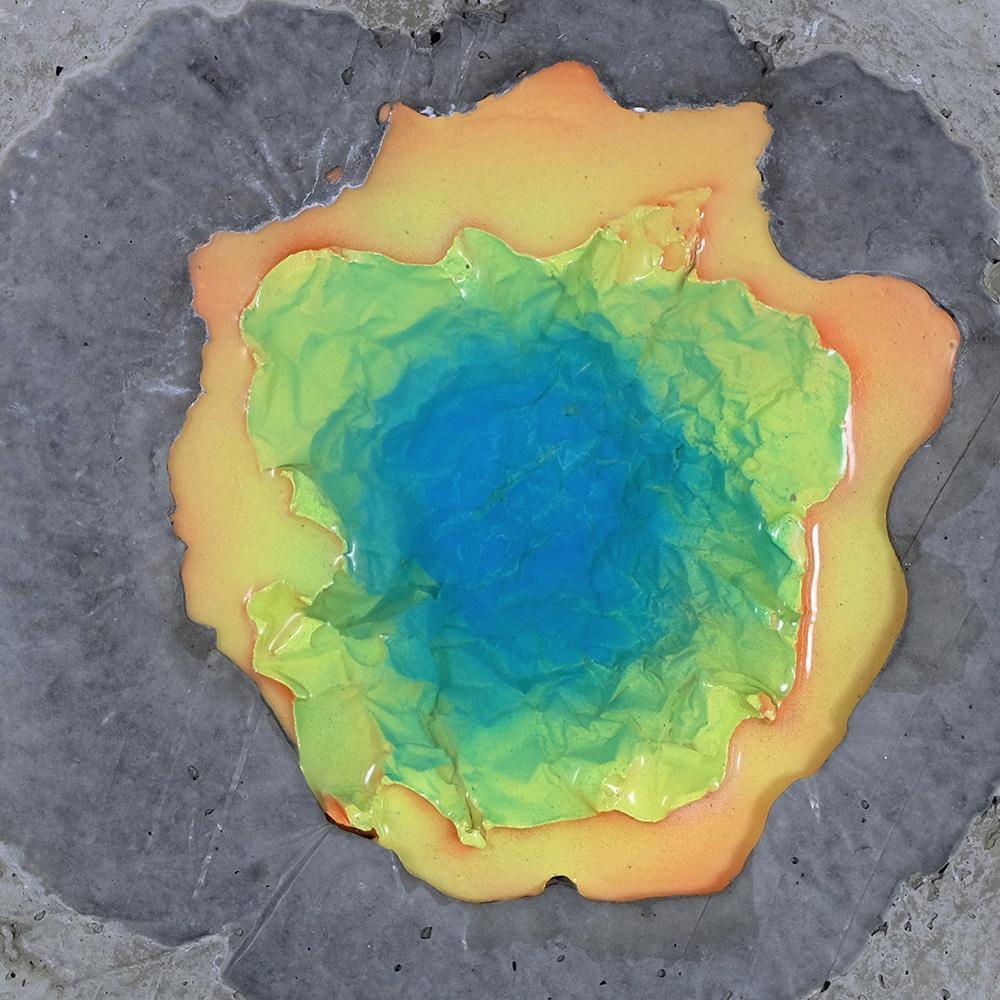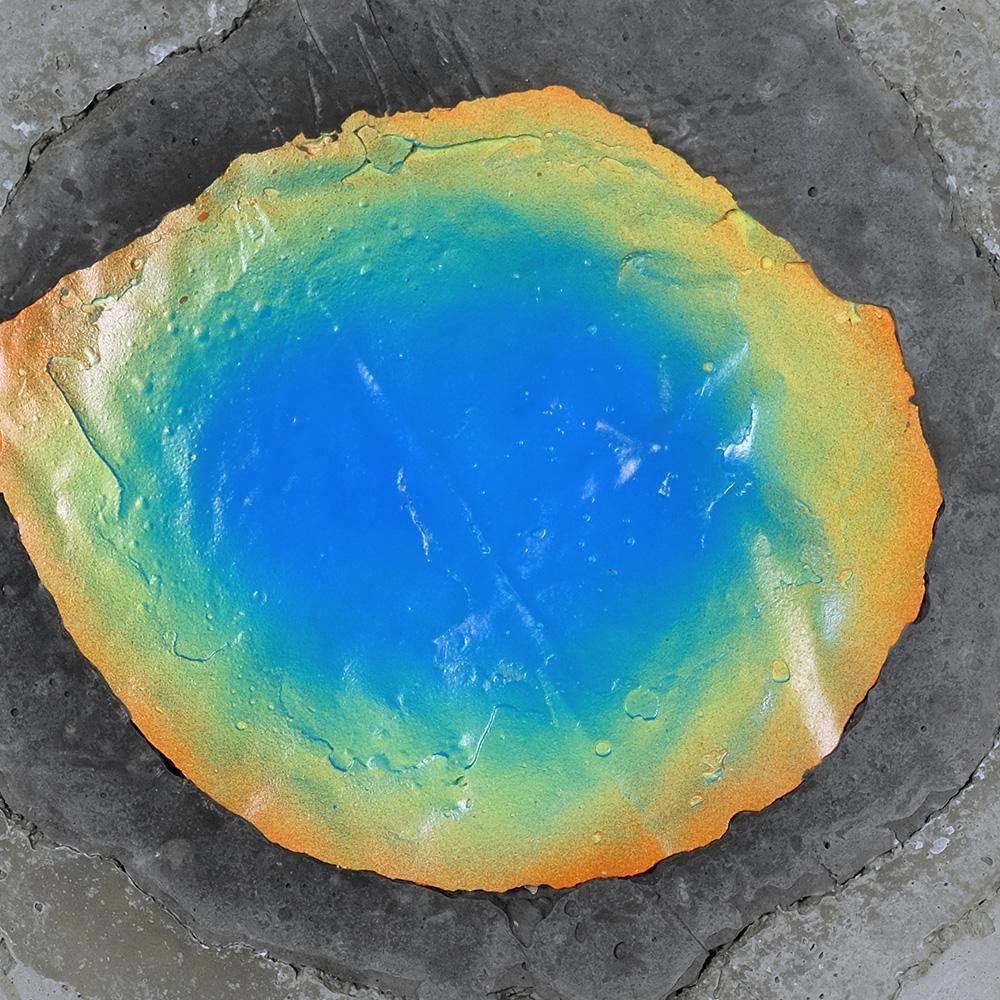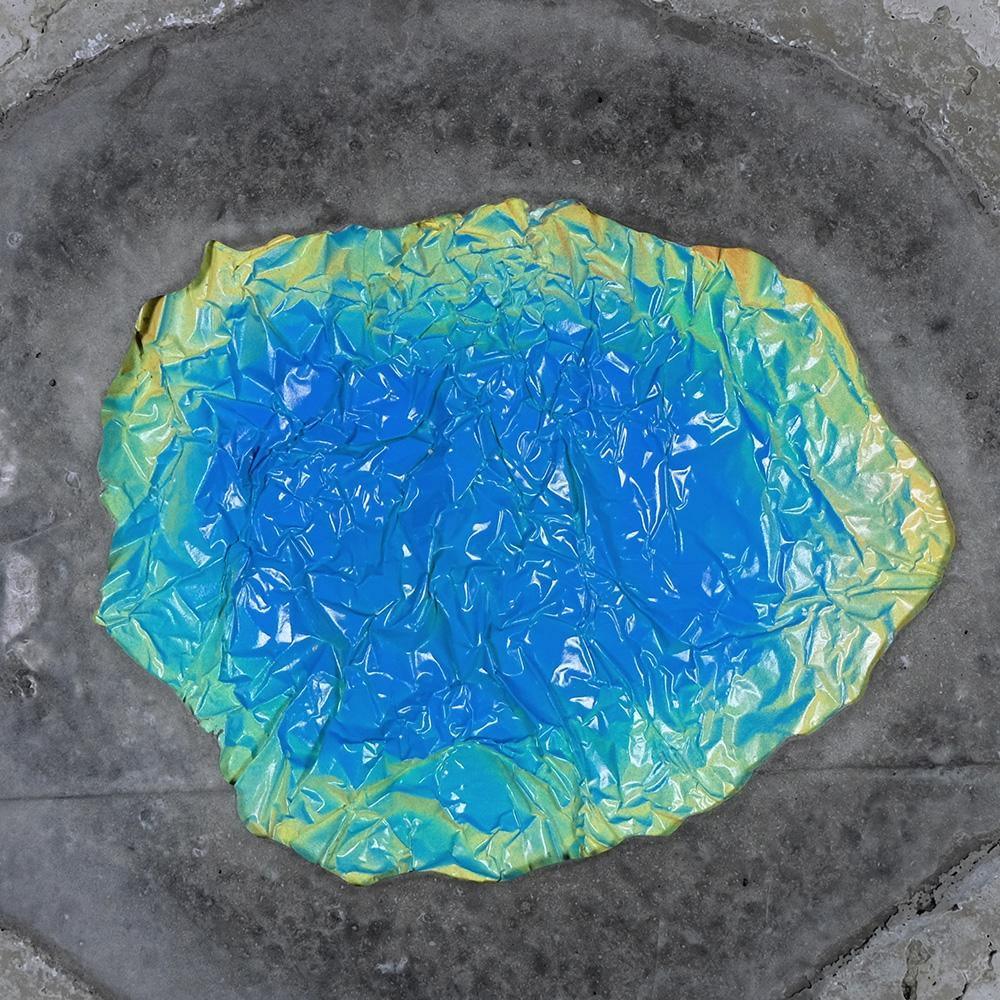 DESCRIPTION
Concrete, hydrocal, resin, spray paint, pigment, hardware | 2016
In my Concentricretions series, material is transformed through process, amalgamation, and color in geodic, wall-mounted sculptures. Inspiration for this piece came from the Grand Prismatic Spring in Yellowstone. I rendered the rich aesthetics of this surreal geothermal attraction into a wall-mounted sculptural installation that provides optical contrast through color and material exploration. The multiple works hint at the myriad variations in the spring's appearance, as well as reference other geologic formations including concretions, stromatolites, and geodes.
DIMENSIONS
36 x 60 inches
AUTHENTICATION
The work comes with a Certification of Authenticity signed by the Co-Founder of Tappan
Studio Visit
Q. What motivates you?
A. A desire to see my ideas come to existence, innate impulses...
Explore
Tappan invites you to explore our curated collection of artworks focusing on art objects.
"Experiment a lot and don't be afraid to make things that feel like mistakes. Challenge myself. Keep things varied. Make a mess often and clean occasionally."
-Alexis Arnold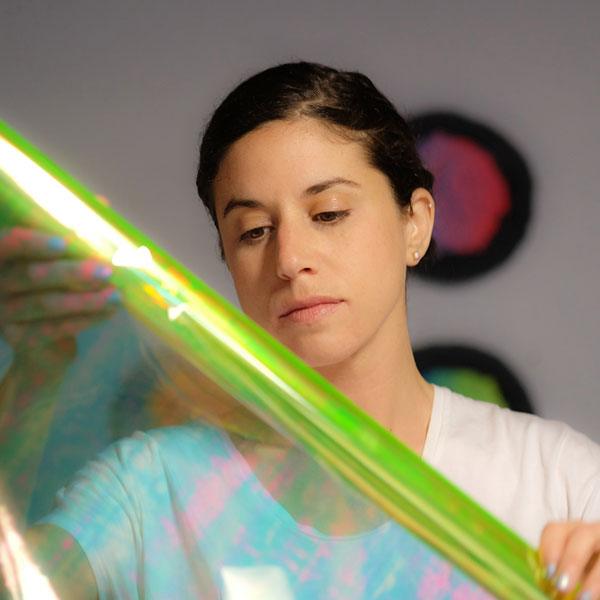 About the Artist
Alexis Arnold
Alexis Arnold's sculptures, installations, and mixed-media 2D artworks explore the subjective perception and experience of light, space and color, geology, and the visualization of time. She has exhibited at Crystal Bridges Museum, Aspen Art Museum, Art on Paper, and the Bay Area Discovery Museum and is in the SFMOMA permanent collection. Arnold has also been featured in WSJ, designboom, Apartment Therapy, Colossal and Hi-Fructose.
In the Studio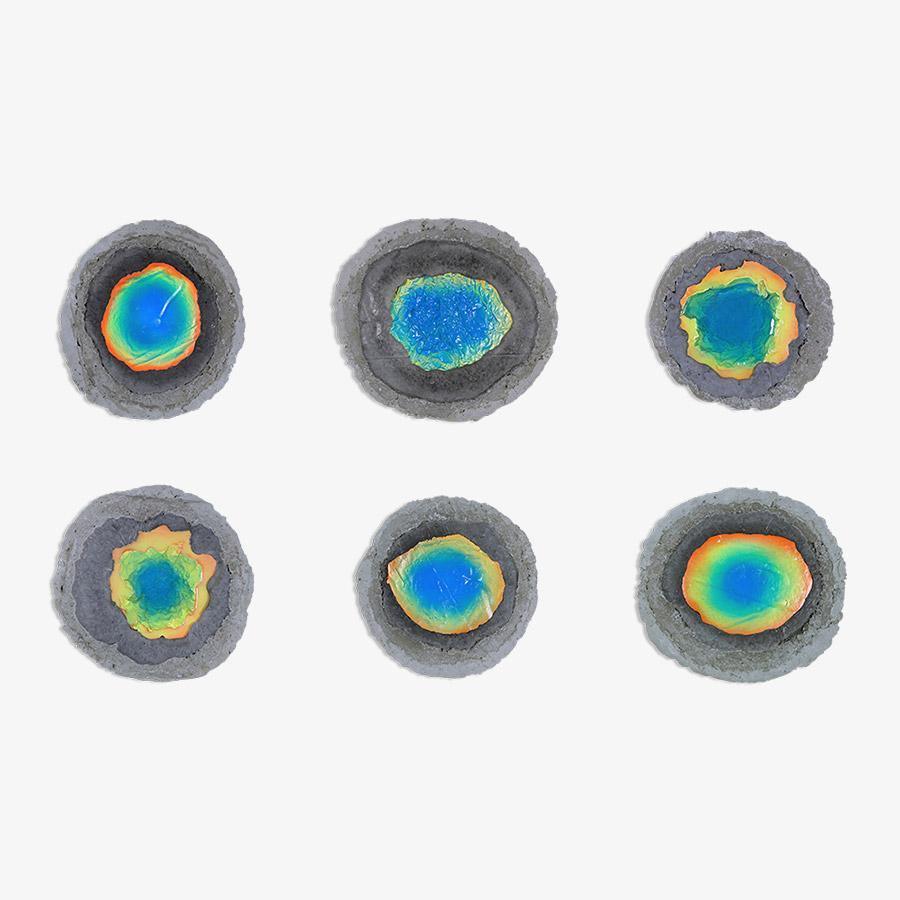 Grand prismatic spring
$ 8,000
Choose options