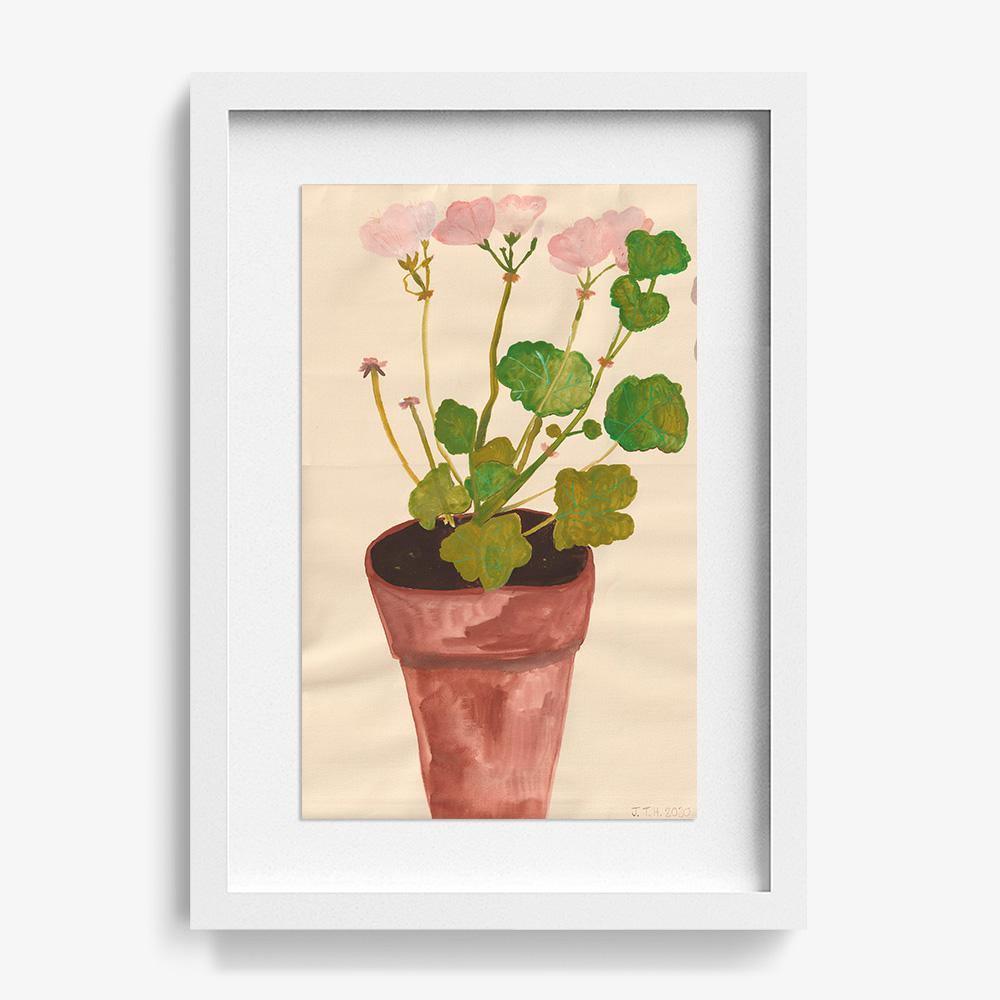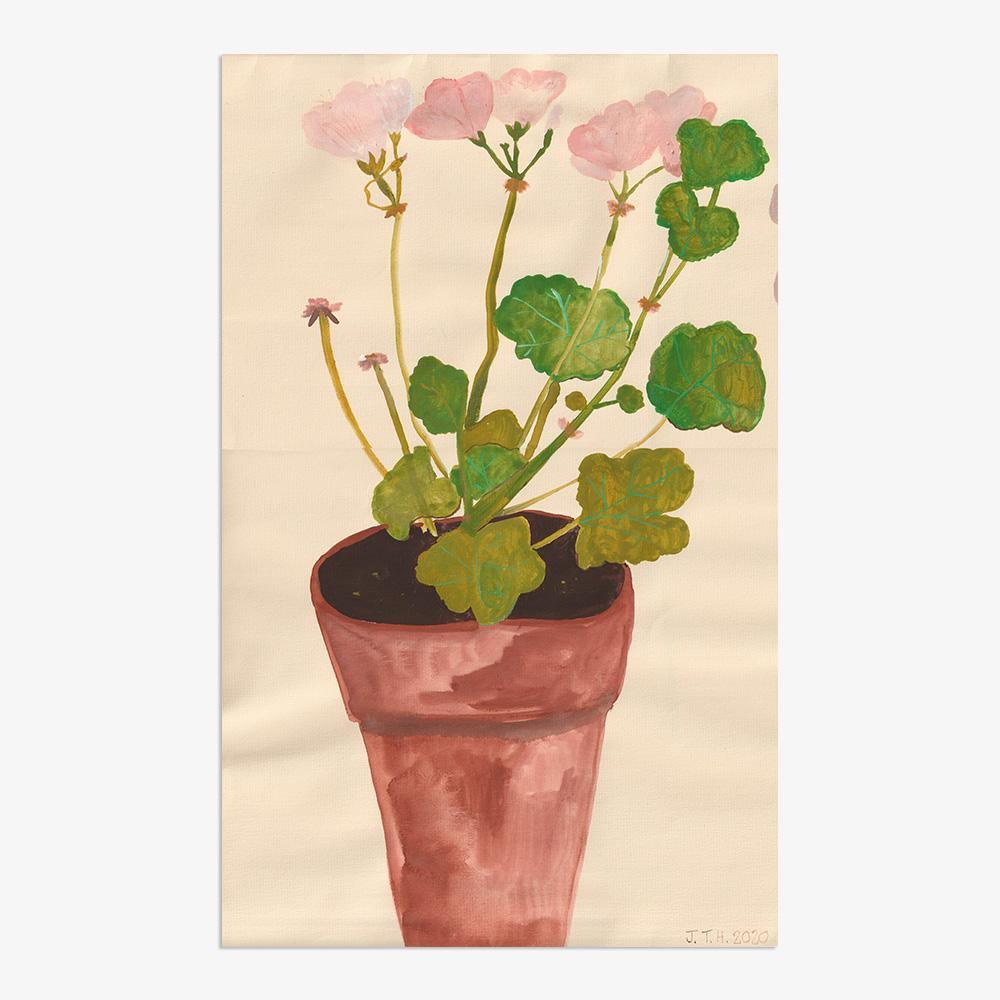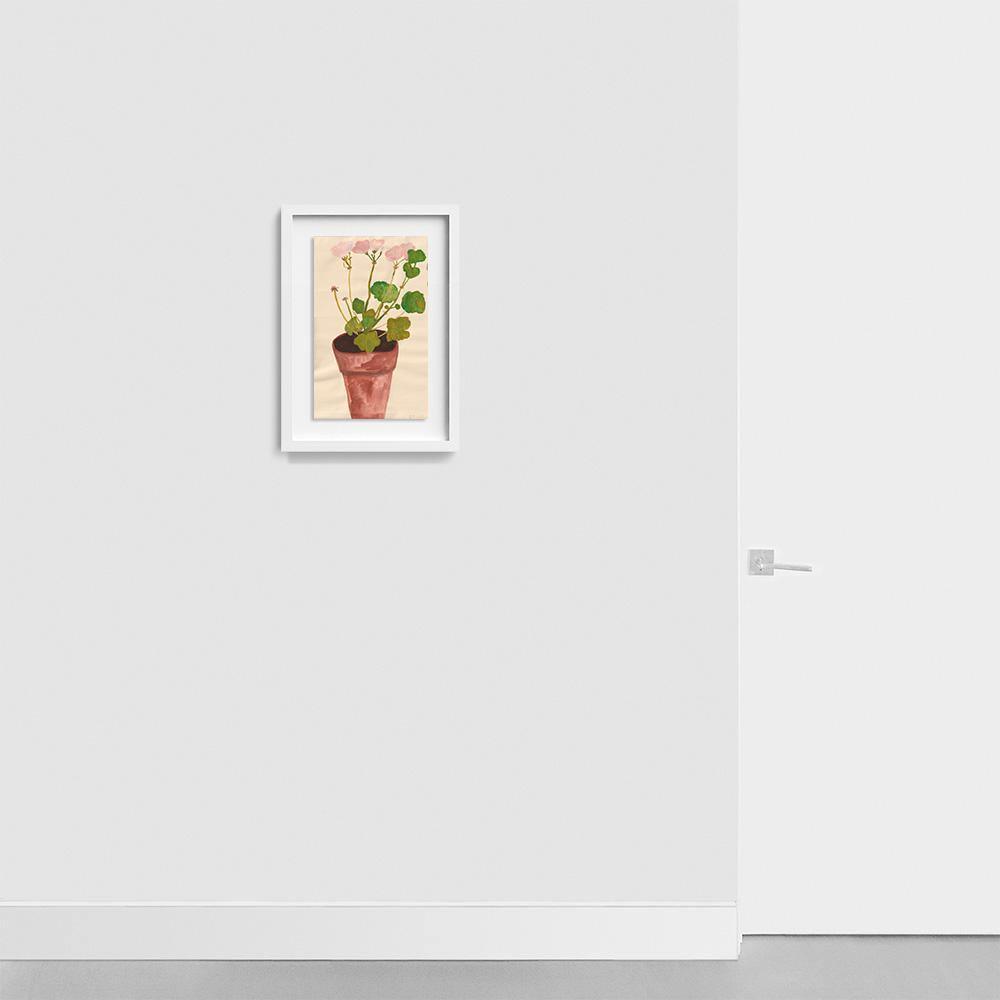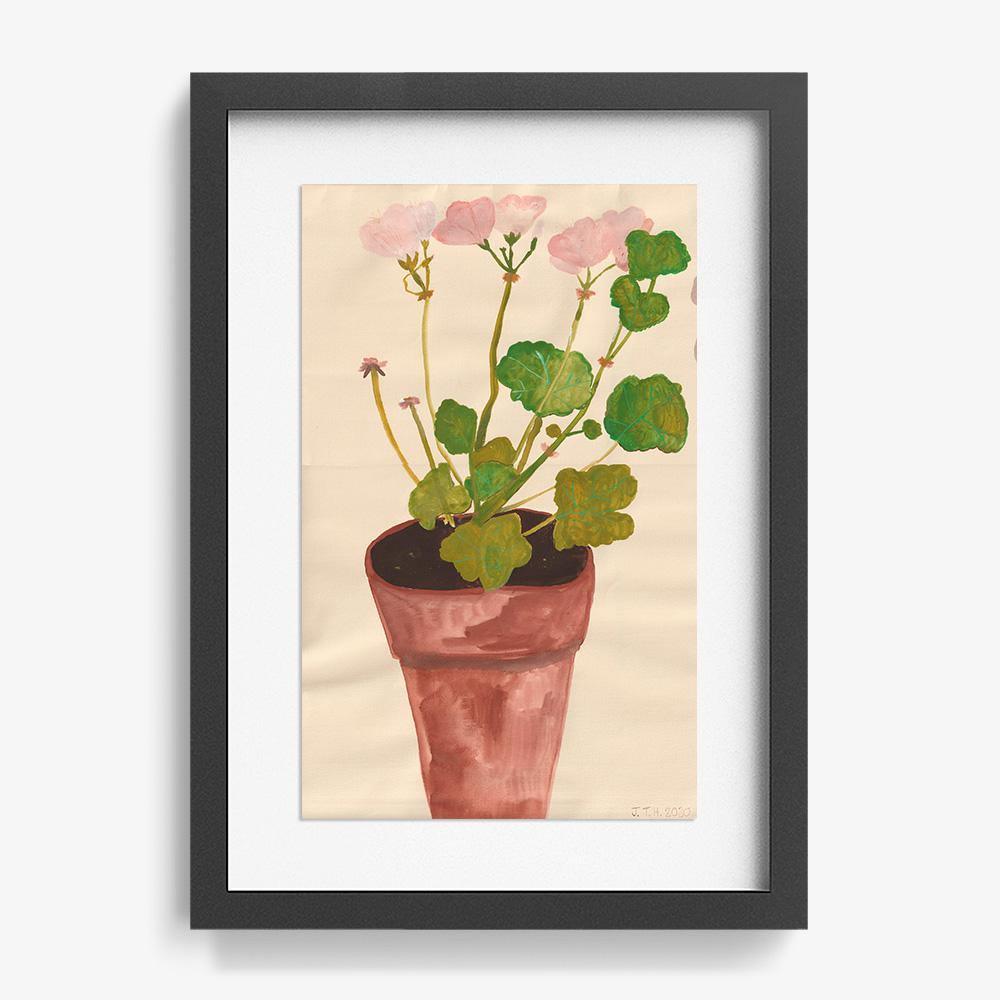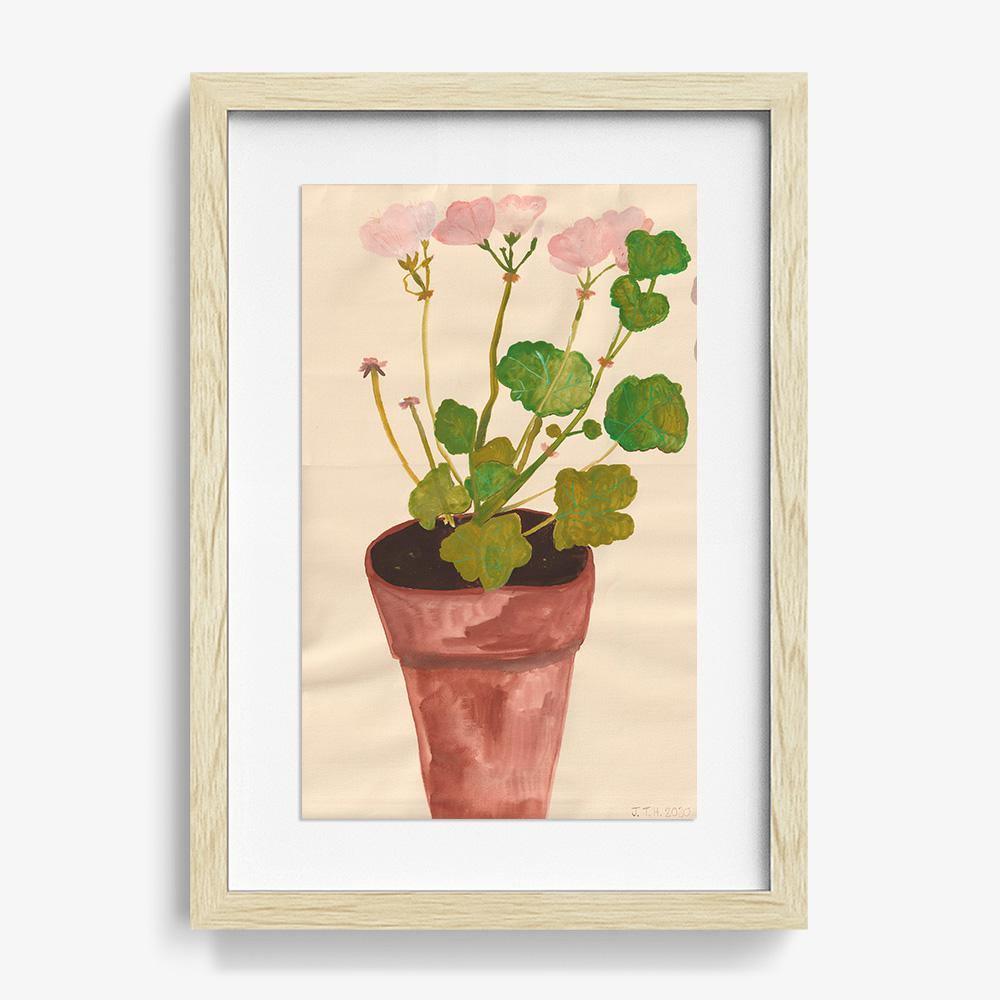 DESCRIPTION
Gouache painting on paper | 2020
This new series of gouache paintings on paper, Geranium Pelargonium, references the flora and fauna of the artist's native Alsace, a region in northeastern France. The flowering plants, commonly known as Geraniums and scientifically referred to as Pelargonium, can be found in abundance in the region — sitting in pots, beds, and jardinière on window sills, balconies, and within picturesque Alsatian courtyards. Growing up in the French countryside, Tagada Hoffbeck's grandparents ran a permaculture garden, influencing her to continue to enjoy gardening as a pastime and to utilize the practice as inspiration for her work. This series is at once documentation of the artist's daily life and pays homage to one of the cultural practices of Alsace.
DIMENSIONS
15.25 x 9.75 inches
FRAMED DIMENSIONS
Floated: 19.75 x 14.25 x 1.25 inches
AUTHENTICATION
Signed by artist.
The work comes with a Certification of Authenticity signed by the Co-Founder of Tappan
Studio Visit
Q. What's one habit you wish you could break?
A. Forgetting to wear my glasses.
Explore
Explore works that bring nature into your space and remind you to take care of our home.
Size: 15.25 x 9.75 inches
This original artwork has sold
Follow Johanna Tagada Hoffbeck to get updates on their practice and upcoming exhibitions
Be in the Know About Artwork Launches & Artist News
"Contemporary cultures are often extremely fast and ever-changing. My practice engages with slower tasks which demand commitment and help us to focus our attention. In my paintings, I depict activities such as growing plants and preparing and sharing tea, which also are parts of my daily life."
-Johanna Tagada Hoffbeck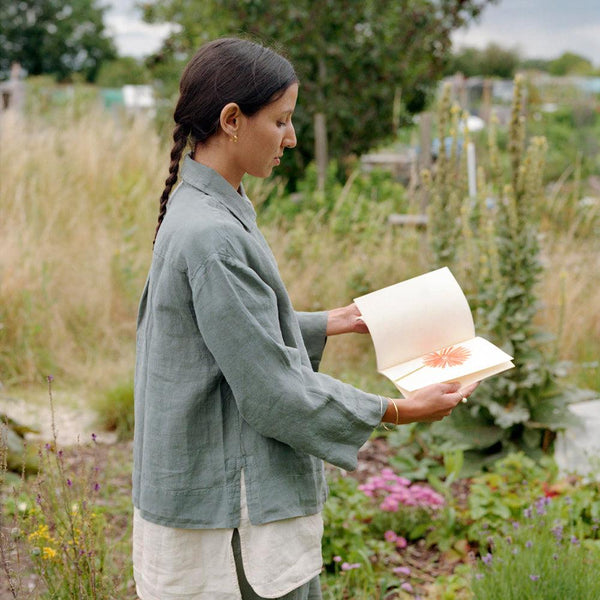 About the Artist
Johanna Tagada Hoffbeck
Multi-disciplinary artist Johanna Tagada Hoffbeck's practice includes painting, mixed media, photographic prints, and sculpture. Tagada Hoffbeck shows extensively in Japan and Europe. Select public and private collections include Design Museum (Gent, BE), Booklet Art Library (Tokyo, JP), and Los Angeles Contemporary Archives (Los Angeles, US).
In the Studio