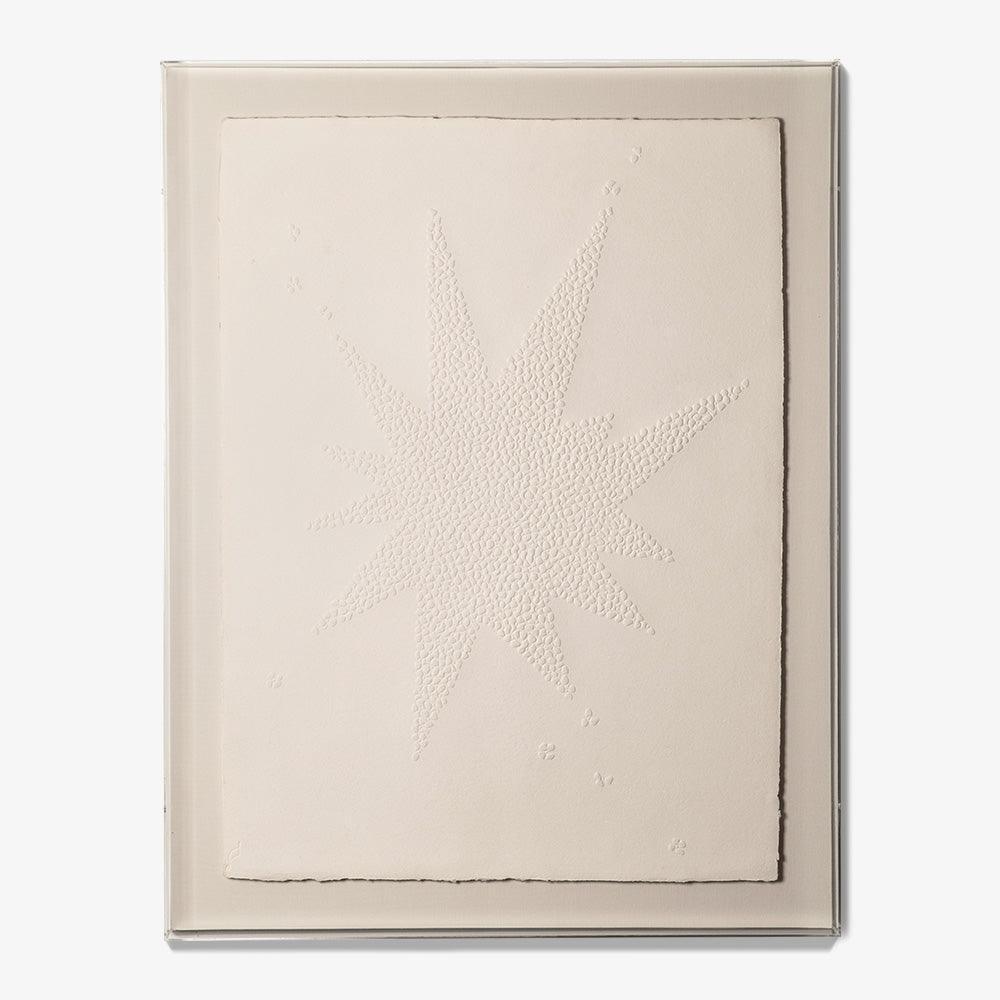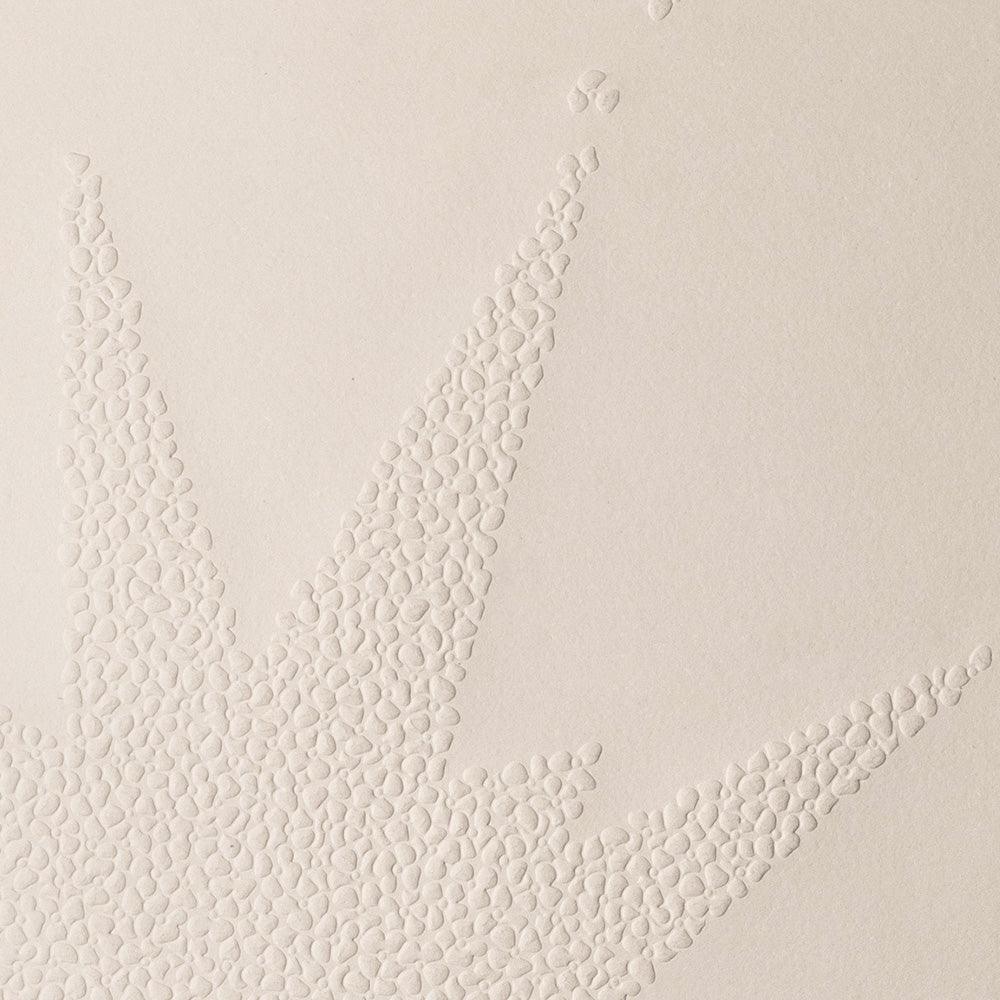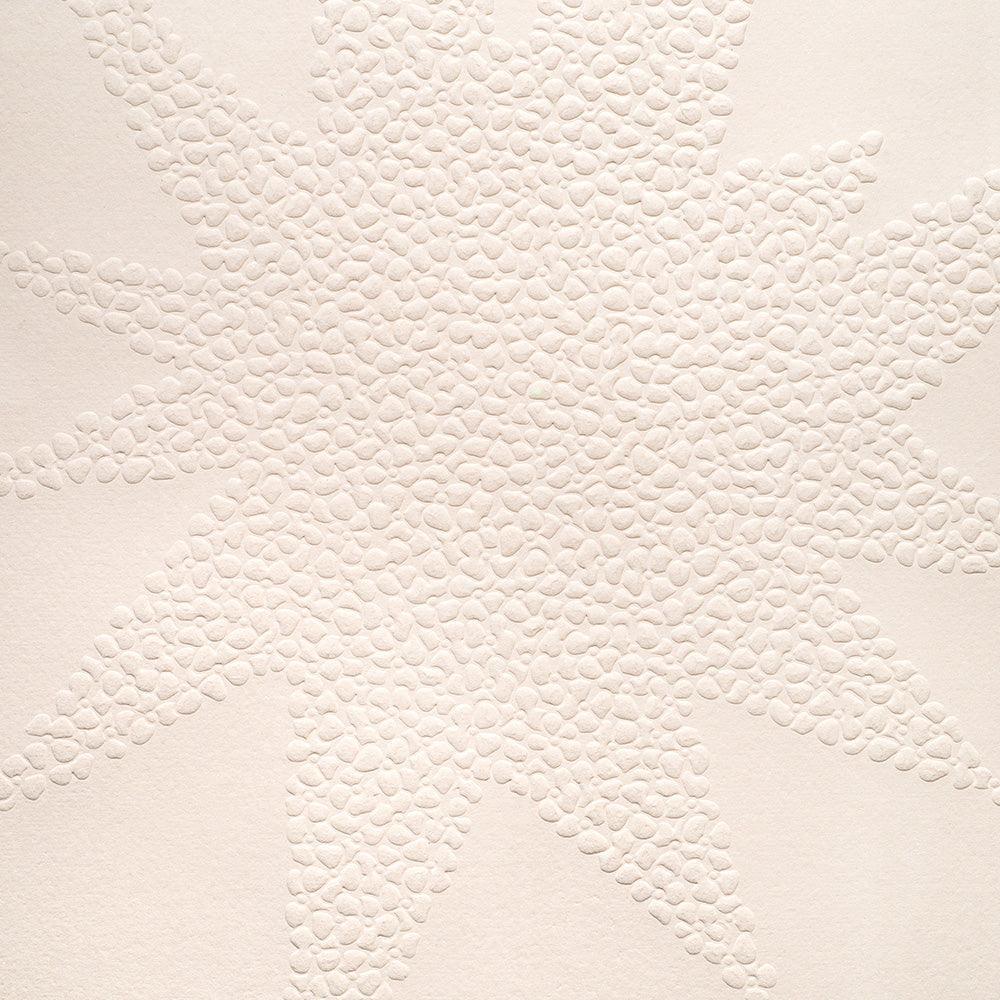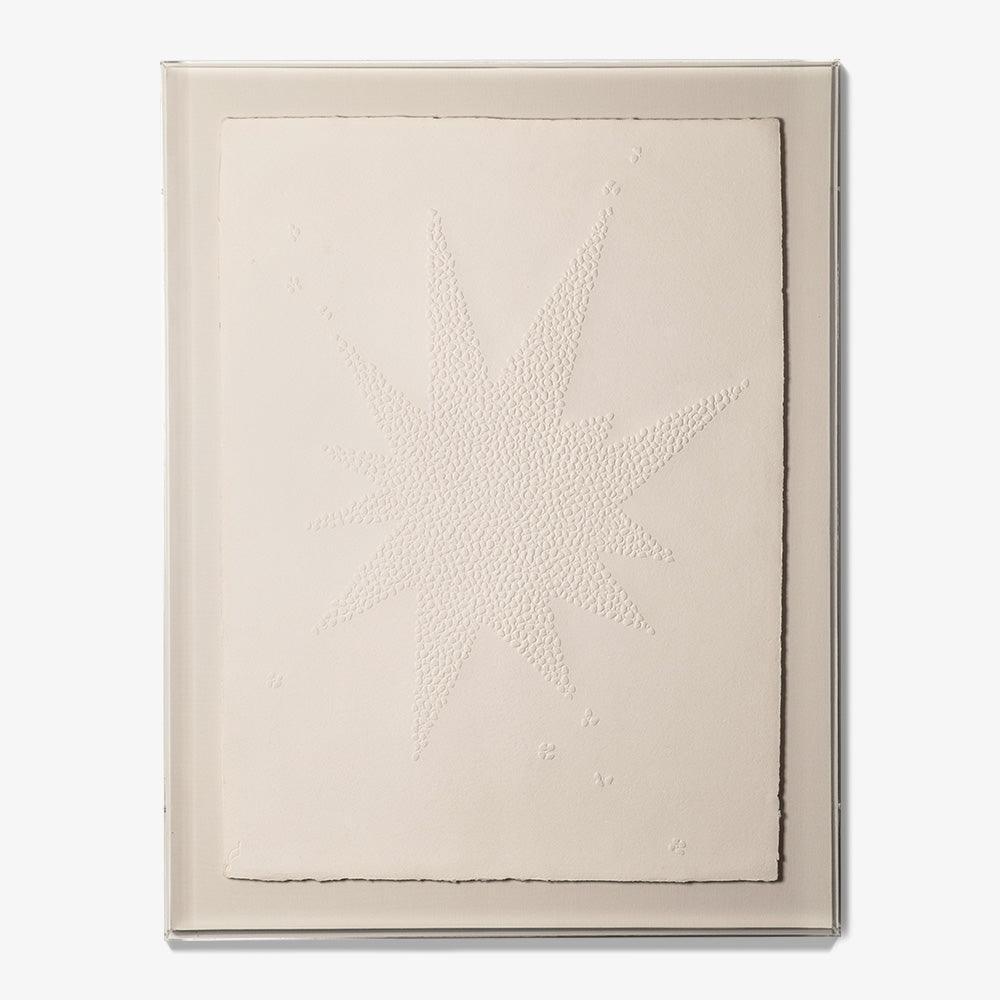 Blind emboss on found paper Mounted on linen in custom acrylic frame
These embossed works are the last of an edition of three from Humphreys' first solo exhibition at Paul Loya Gallery in Los Angeles in 2015. They are printed on found handmade paper and represente milestone pieces for the artist—it was her first use of handmade paper and the depth really excited her, so it's understandable she cherished them for a while before releasing them for purchase. The three works are from a period of making where Humphreyswas developing a lot of iconography. Each one is made from filling one giant icon with many small ones and the name reveals what you see as you get closer: Flower Power, Love Struck, Burn Your Bra.
Size: 34 x 26 inches
Custom Framing Included
Cheryl Humphreys is donating a portion of her proceeds from this work to support the women of Iran via the
Iranian Diaspora Collective
.
This original artwork has sold
Follow Cheryl Humphreys to get updates on their practice and upcoming exhibitions
Be in the Know About Artwork Launches & Artist News
This artwork is excluded from all discounts
Artwork Information

Year
2015

Materials
Blind emboss on found paper Mounted on linen in custom acrylic frame

Authentication
Signed by artist.

The work comes with a Certification of Authenticity signed by the Co-Founder of Tappan
Dimensions

34 x 26 inches
"I was exploring the visual dialogue of contemporary communication... Specifically the use of symbols in place of words."
-Cheryl Humphreys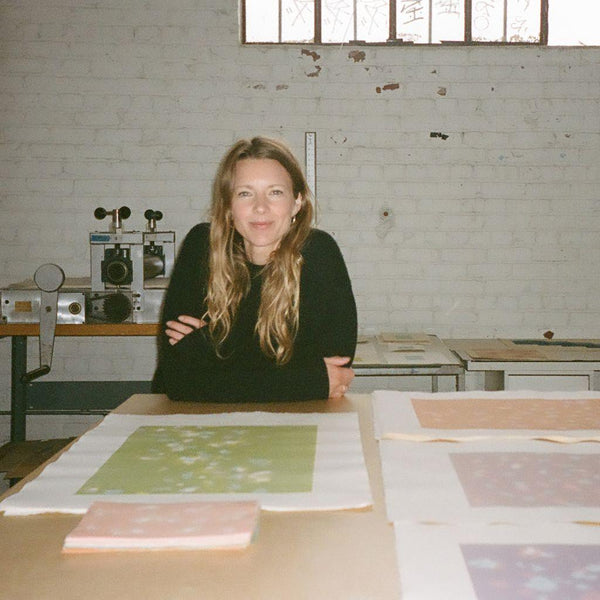 About the Artist
Cheryl Humphreys
Cheryl Humphreys' meticulously crafted, hand-pulled prints have been featured in The Long Beach Museum of Art (Long Beach, CA), Vogue, MyDomaine & Artnet.com. Residencies include Pocoapoco Residency, Otra Vox and MacArthur Place.
In the Studio