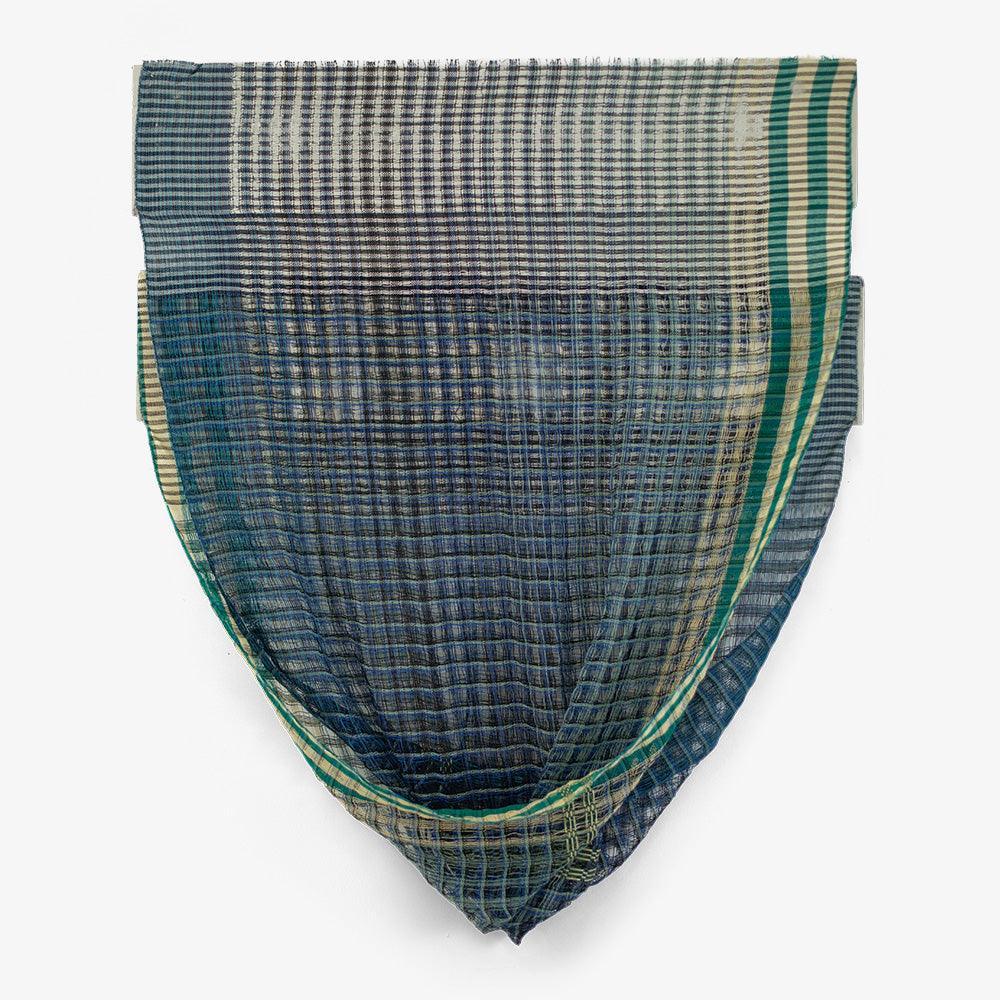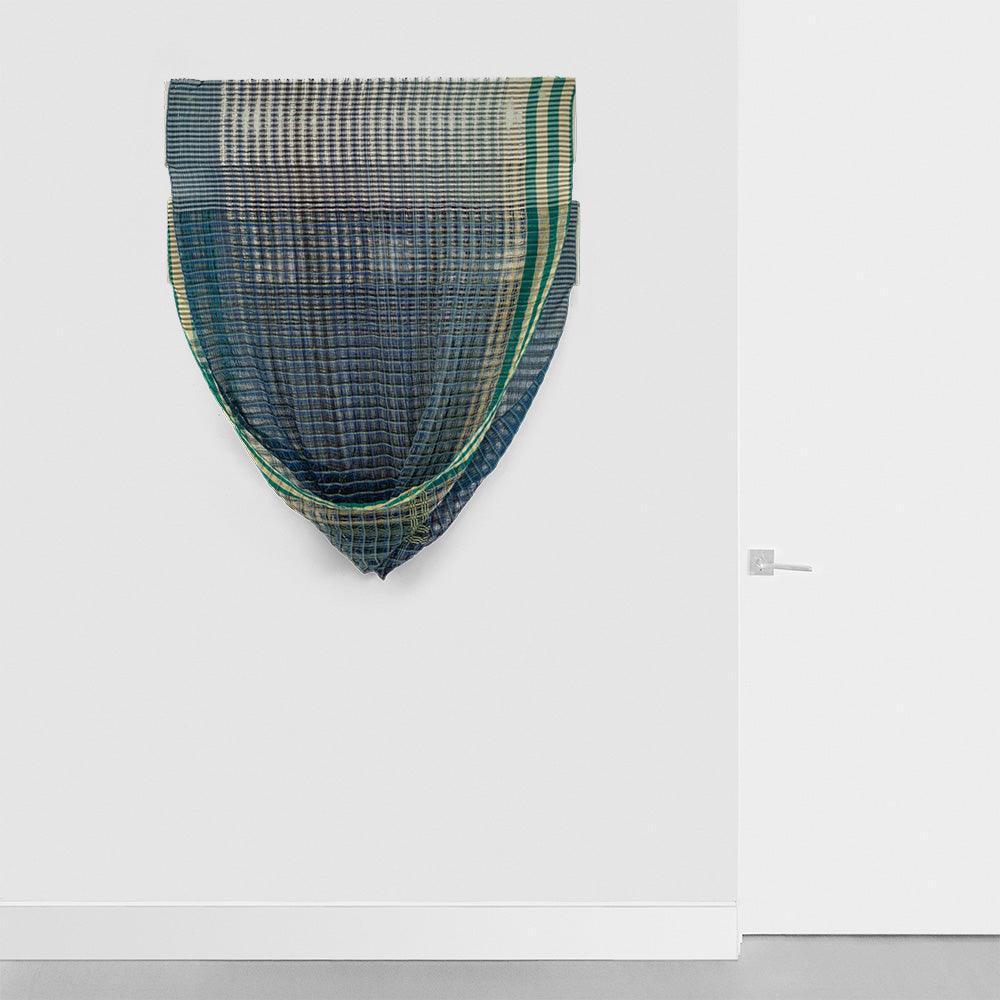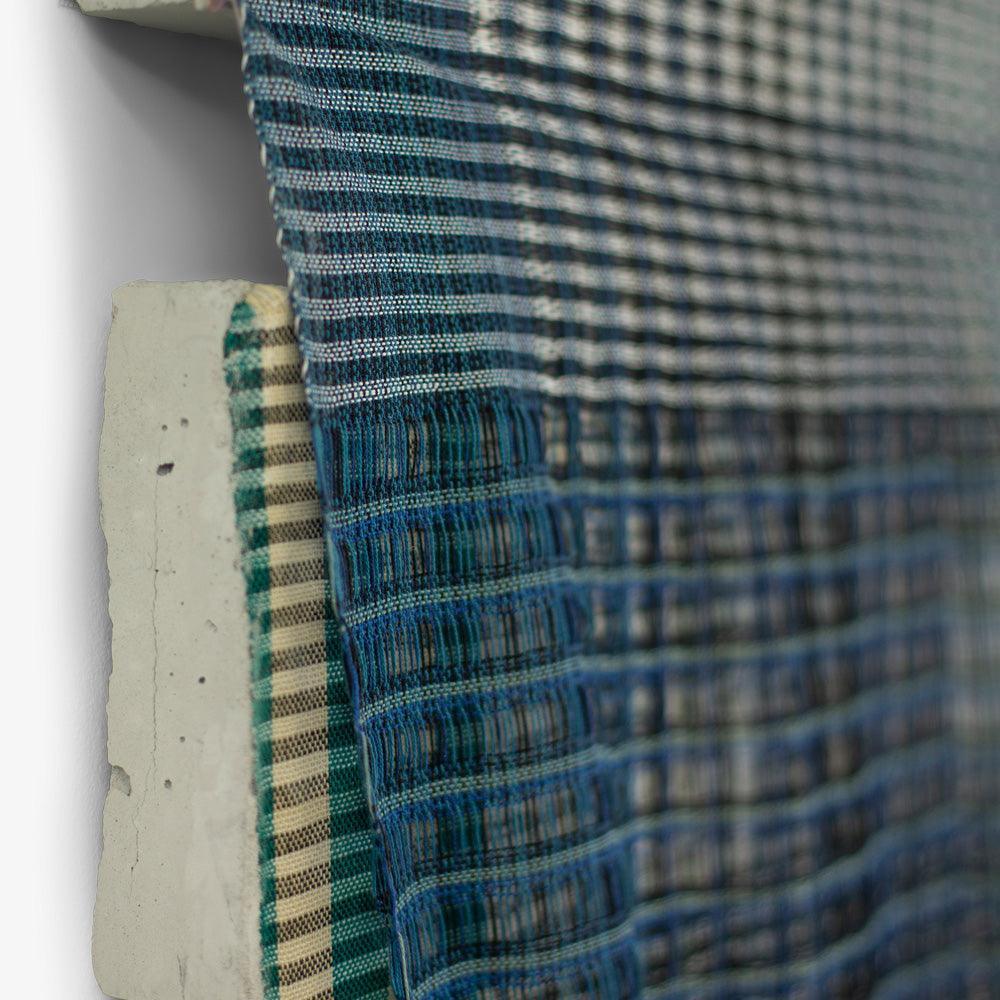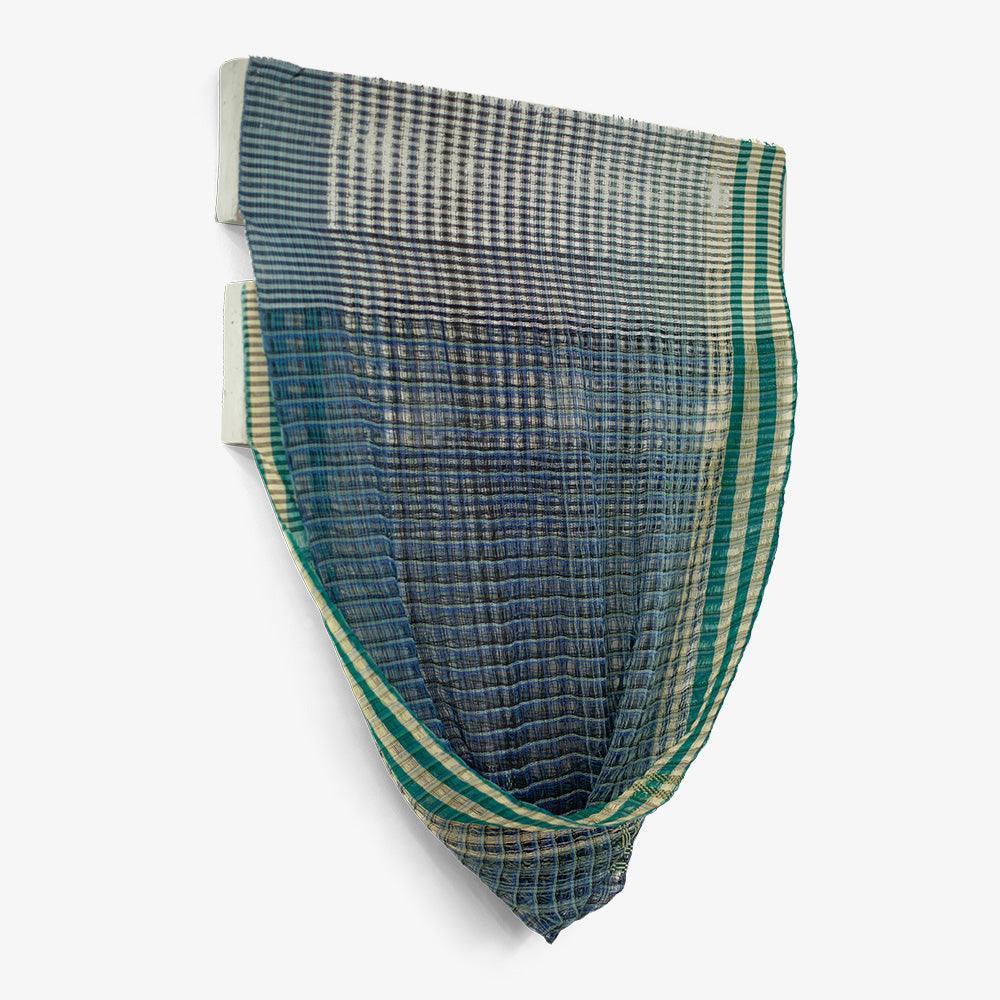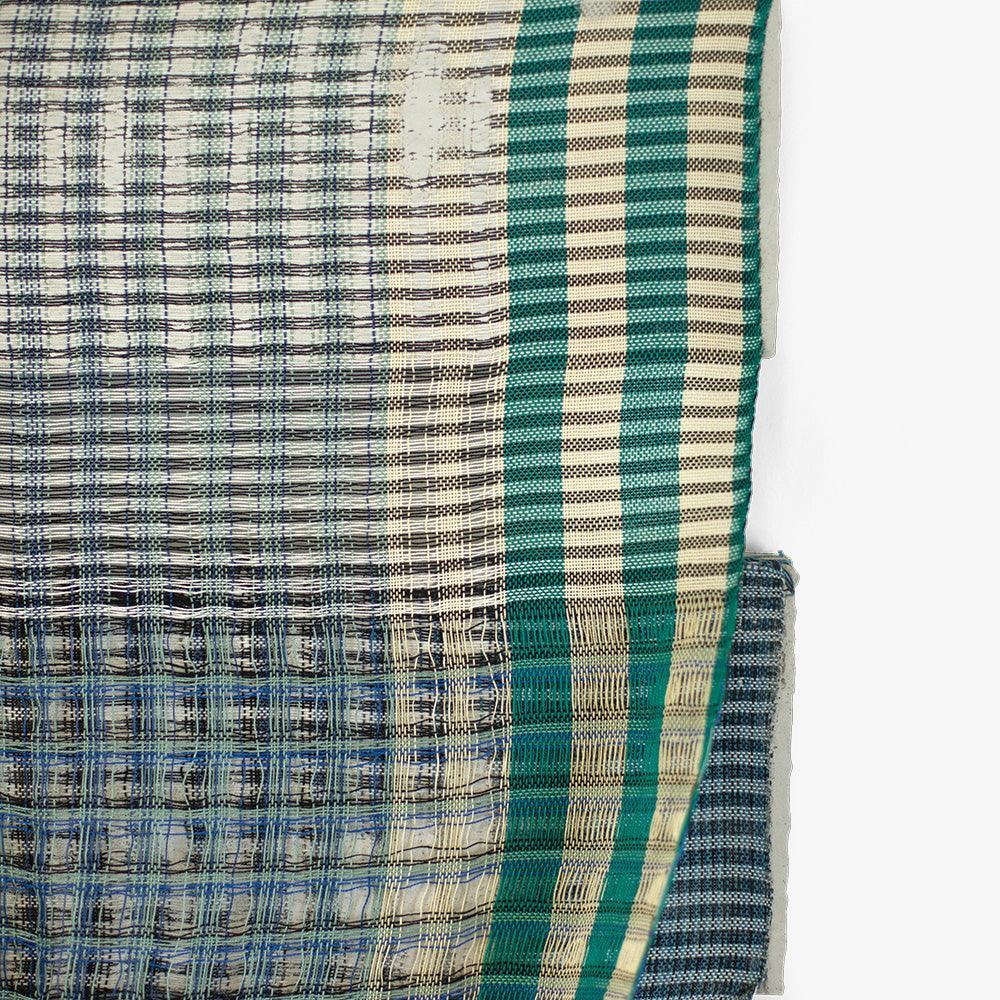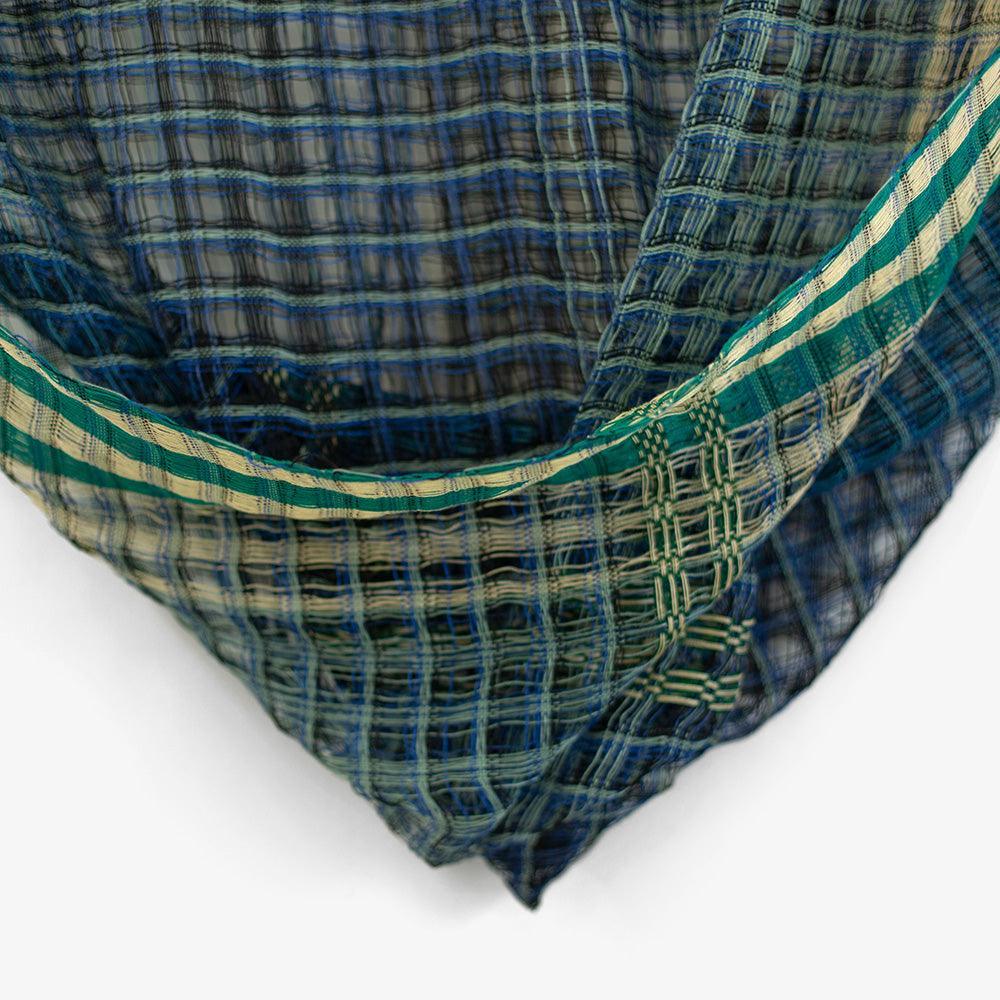 DESCRIPTION
Hand woven cotton cast into concrete | 2022
In Crystal Gregory's new series of "material paintings," the Hyperallergic-reviewed artist embeds woven huck lace into concrete, creating truly unique works that transcend mediums. Materials and their cultural associations lie at the core of "Hold Tight Swing Low & Embrace," and as Gregory works to unpack the meanings of lace and concrete, she plays with color and form and make in different modes. The weaving process is slow and meticulous, but when the fabric is permanently set in concrete, this process is in contrast to the slowness and meticulousness of weaving: it is dusty and fast as Gregory works the wet cement into the surface of the textile embedding the threads and stilling their movement. Finally, these "material paintings" hang on the wall like abstract paintings, but are in fact so much more.
DIMENSIONS
42 x 34 x 2 inches
AUTHENTICATION
Signed by artist.
The work comes with a Certification of Authenticity signed by the Co-Founder of Tappan.
"I am constantly responding to what was woven in the foot before, adding color and texture and pattern-finding a rhythm, losing a rhythm and responding."
-Crystal Gregory
About the Artist
Crystal Gregory
Crystal Gregory's sculptures combine the permanence of concrete with the fluidity of hand-woven textiles. Gregory has exhibited her work at numerous museums and galleries in the United States, including The Hunterdon Art Museum, The Rockwell Museum of Art, UK Art Museum (Kentucky). Gregory's work has been reviewed by in Hyperallergic, Surface Design Journal, Art Critical, and Peripheral Vision.
In the Studio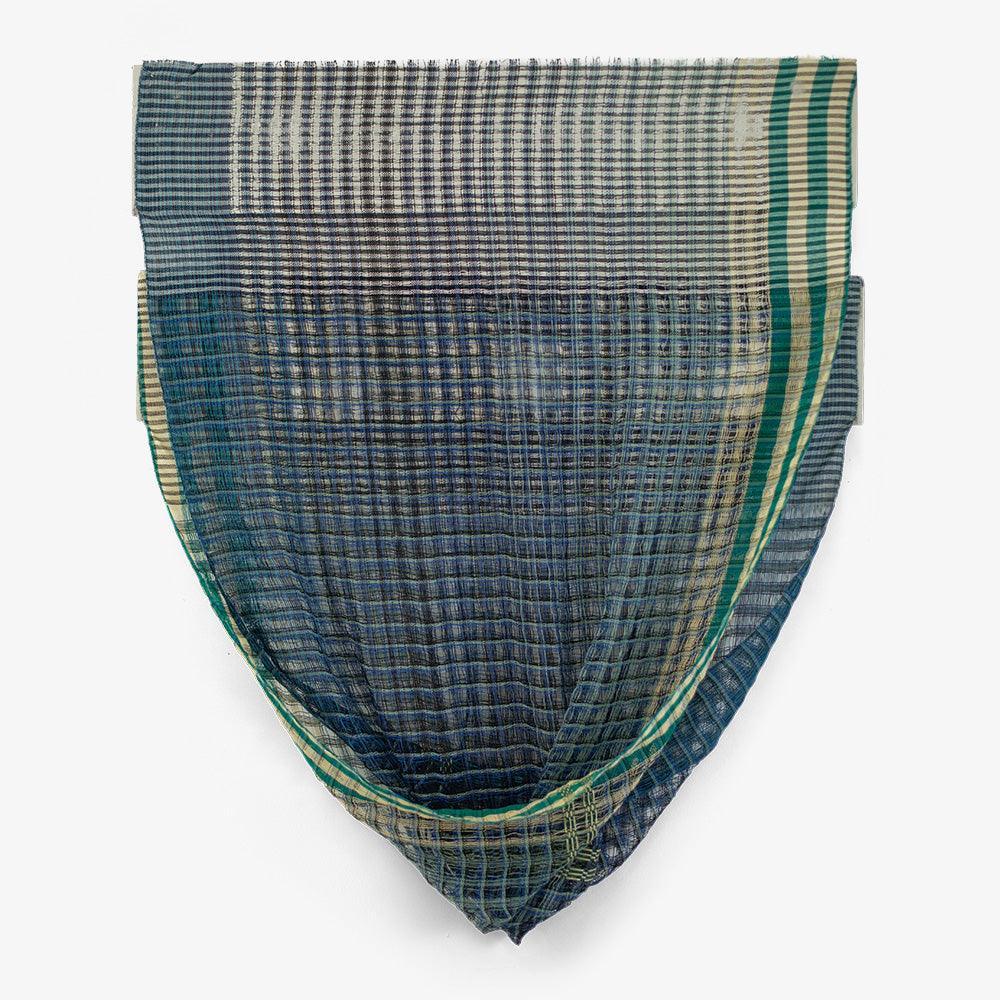 Choose options