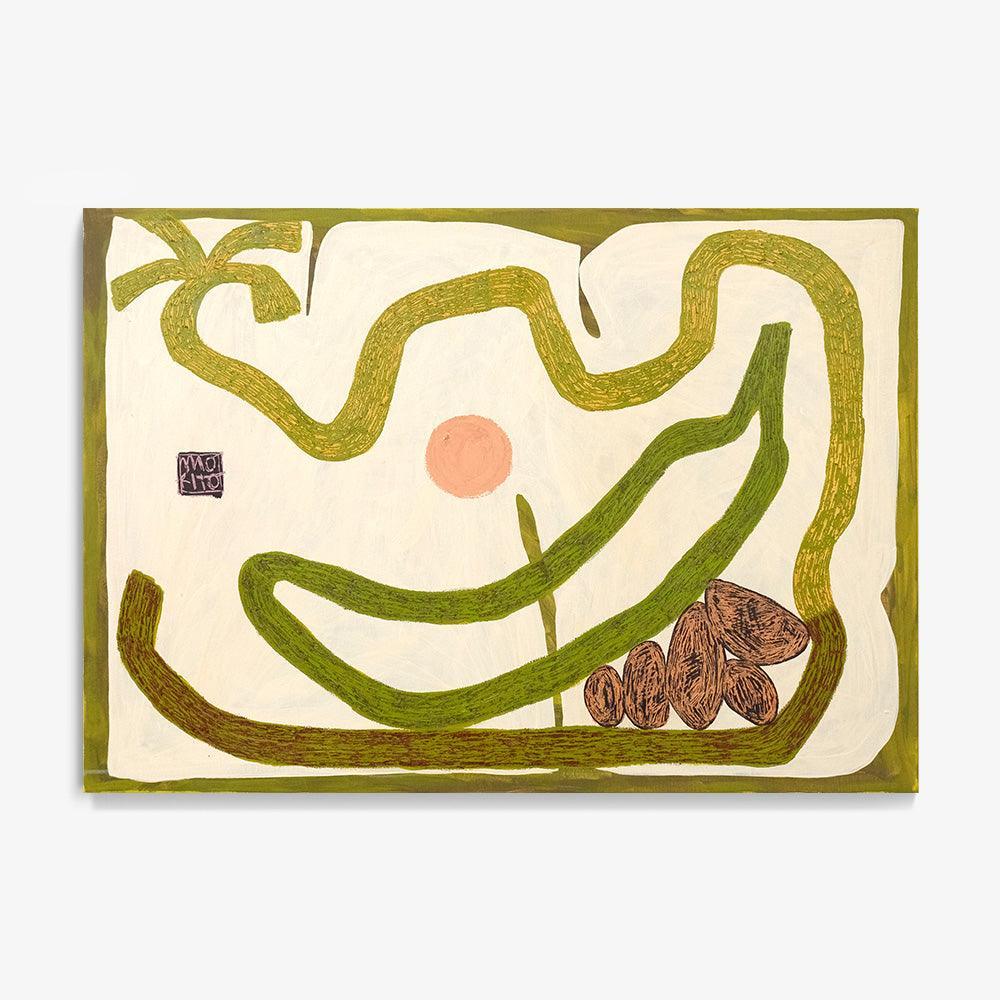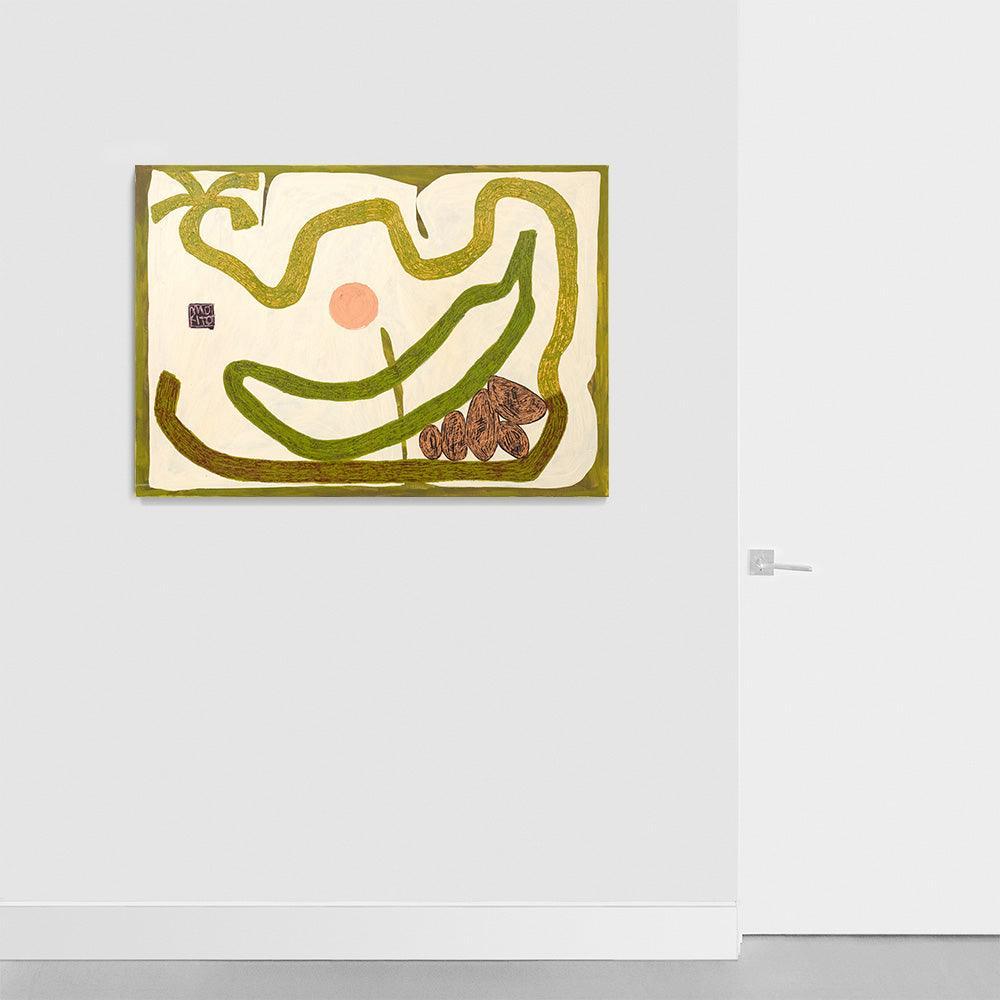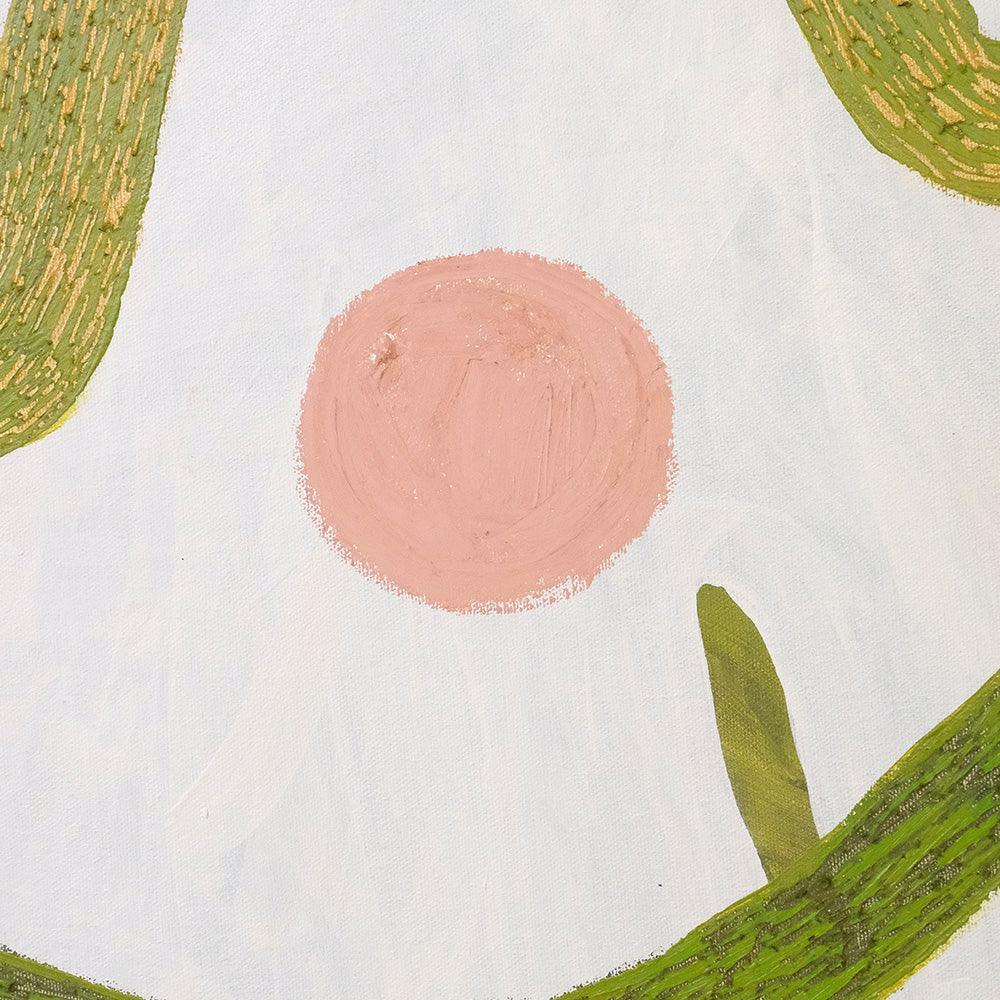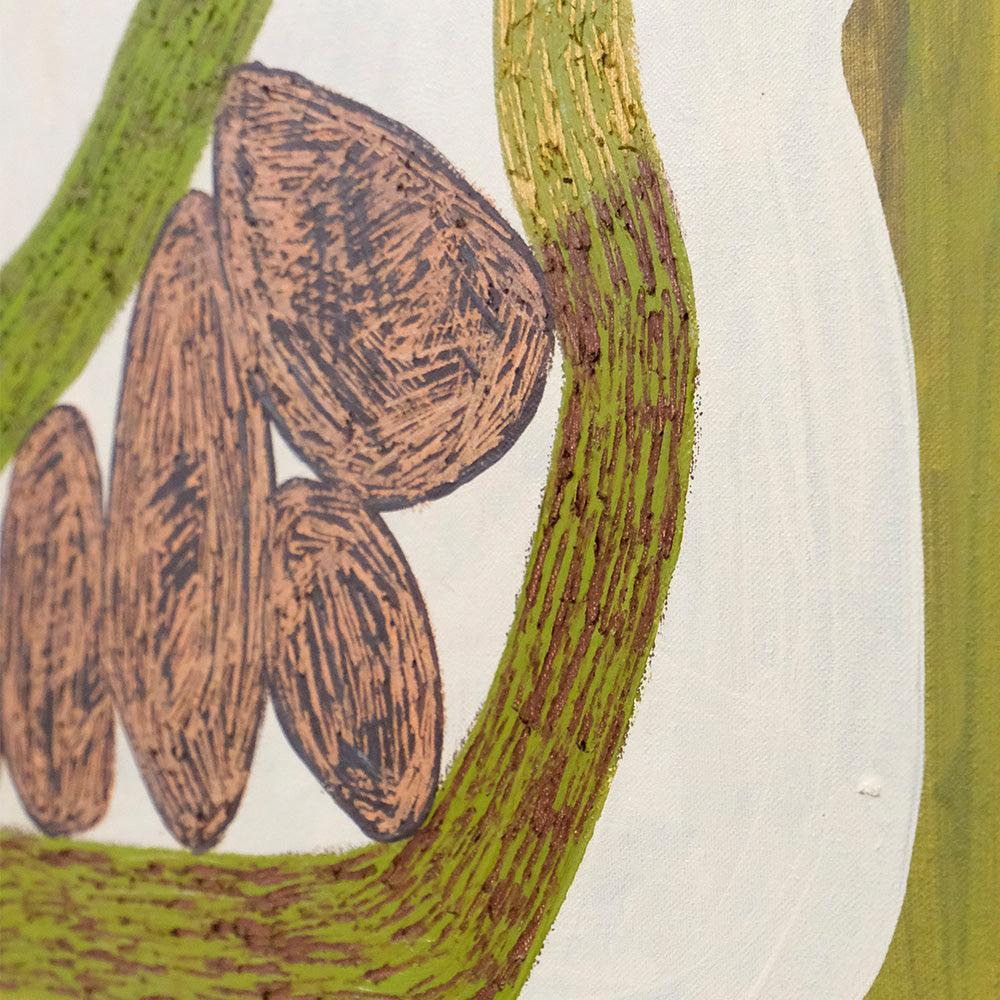 Mixed media on stretched cotton canvas
In Longing for This View, Moniko Morito dives deep into her Filipino roots, infusing a touch of tropical inspiration across the series. Exploring captivating contrasts and the interplay of textures and characters, Morito brings abstract shapes, fruit, and swaying palm trees to life. In each dynamic and complex work, the artist invites the viewer to embark on a journey through the beauty of her homeland.
This original artwork has sold
Follow Monika Morito to get updates on their practice and upcoming exhibitions
Be in the Know About Artwork Launches & Artist News
Most artwork will arrive after the New Year, please reach out to info@thetappancollective.com for questions.
Artwork Information

Year
2023

Materials
Mixed media on stretched cotton canvas

Authentication
Signed by artist.

The work comes with a Certification of Authenticity signed by the Co-Founder of Tappan
Dimensions

27.5 x 39.5 inches
"I always try to give viewers a glimpse into my innermost thoughts and feelings toward my homeland. I want to awaken both a longing and an inner calm through my connection to the sea and the sun."
-Monika Morito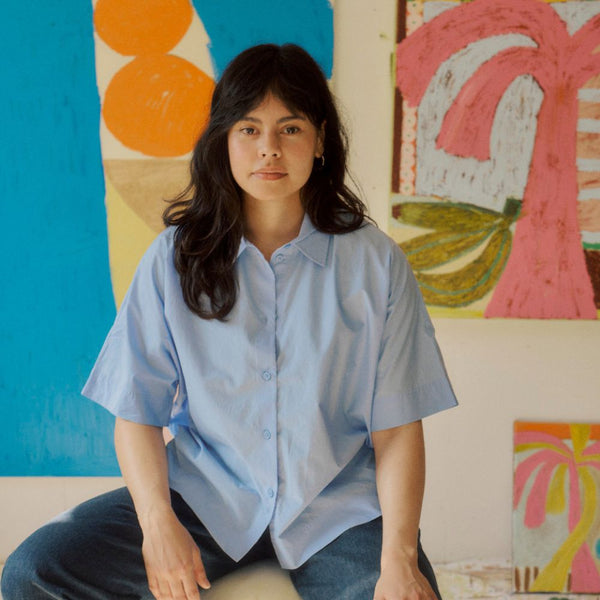 About the Artist
Monika Morito
Influenced by her childhood in the Philippines, Monika Morito creates abstract art that conveys the longing and nostalgia she feels for her homeland. She has exhibited internationally in England, France, Germany, and Spain and works from her studio in Munich, Germany.
In the Studio