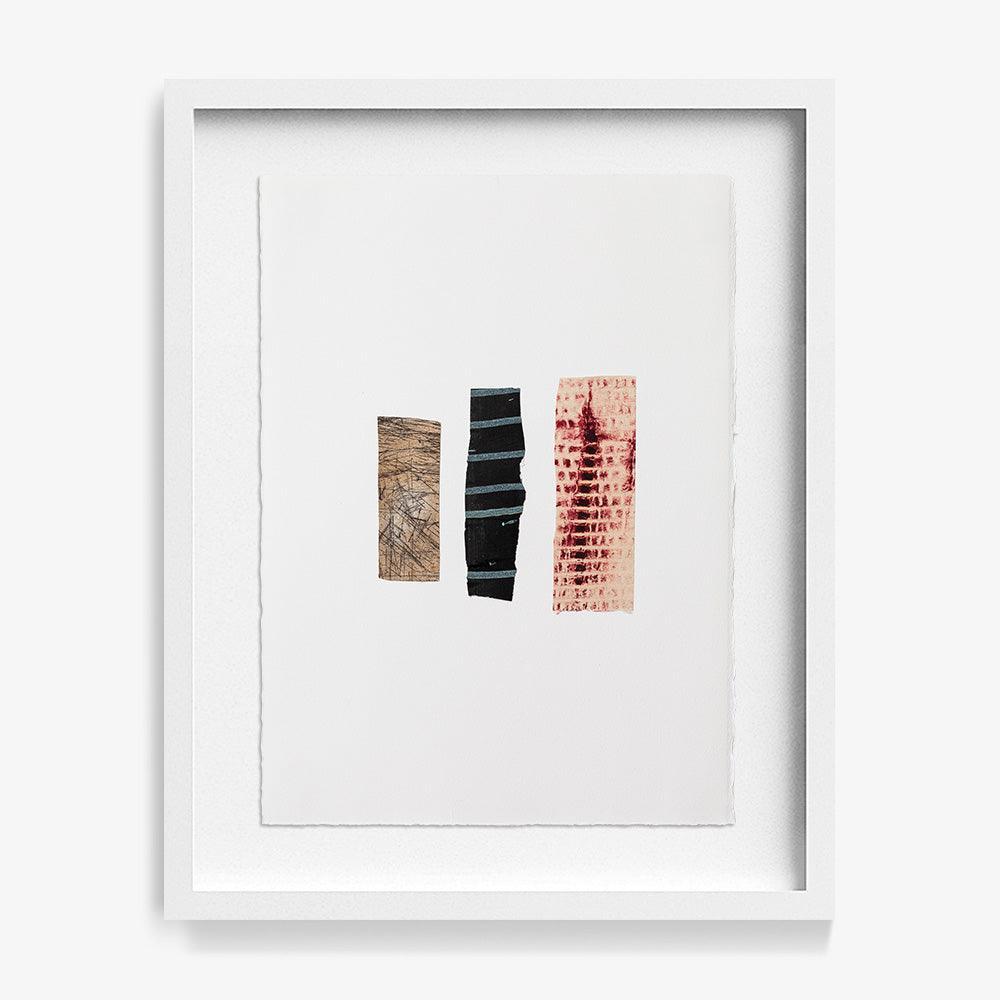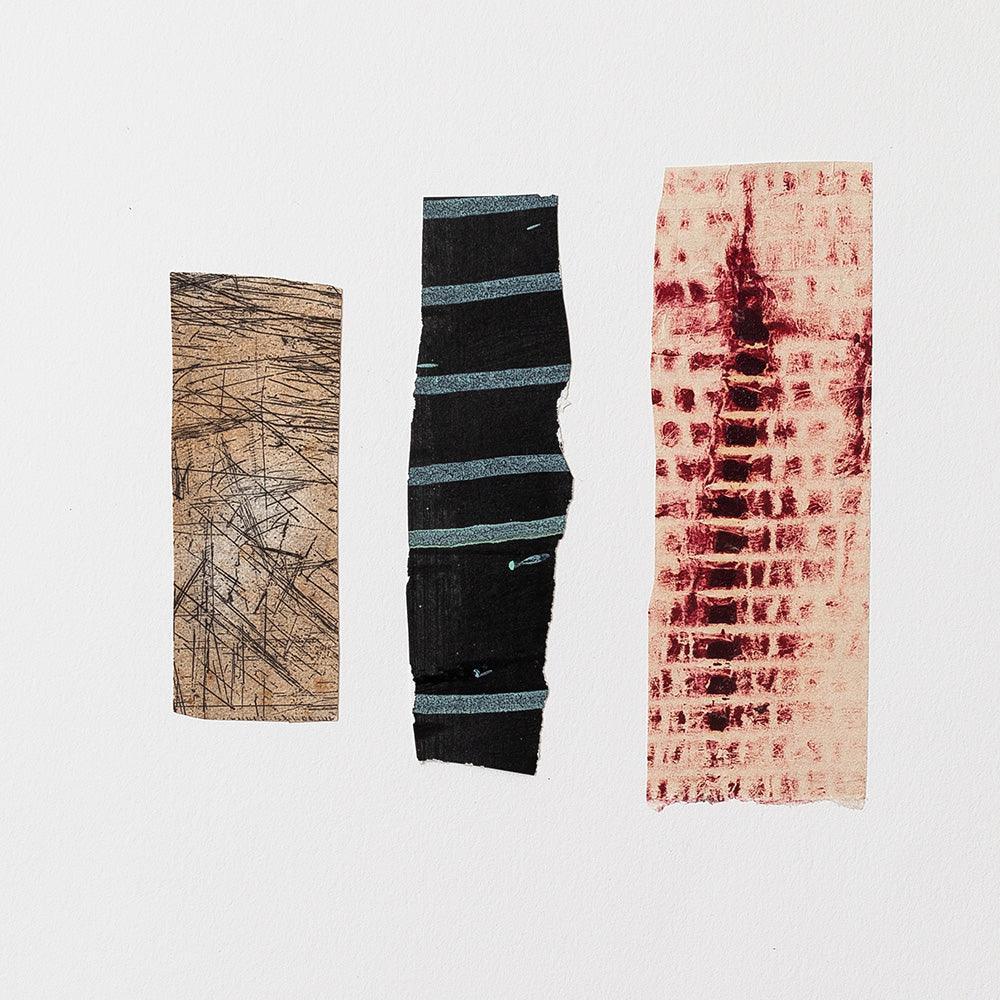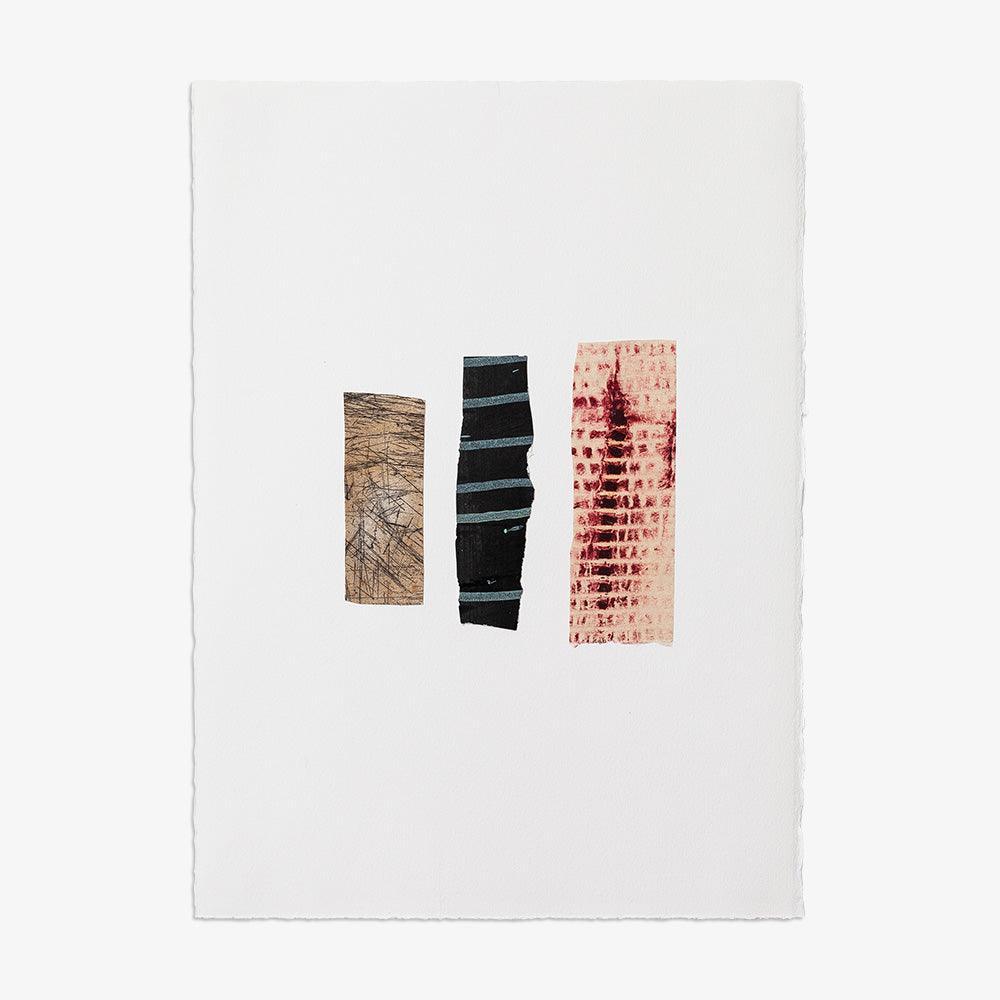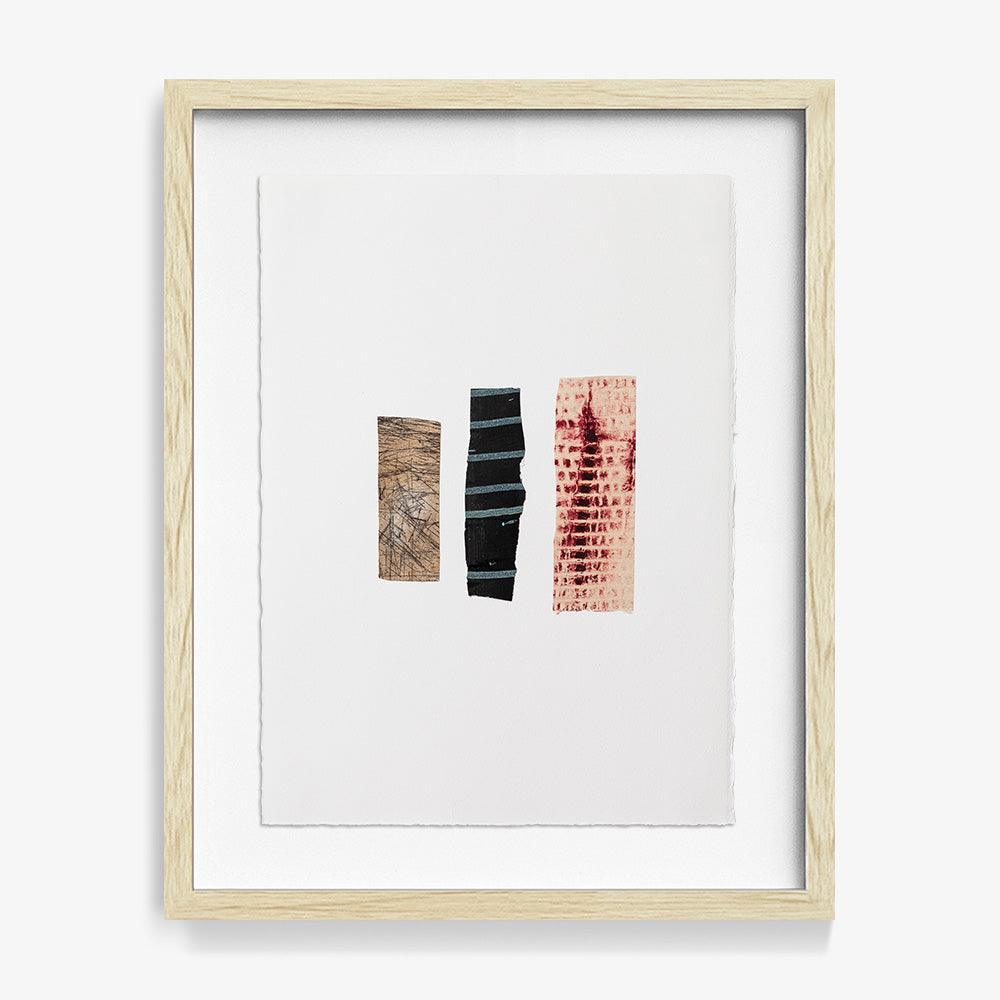 DESCRIPTION
Mixed media on paper | 2023
Adelante explores our relationship to objects, and our ability to delegate new meaning and structure. "The colors and scratches of these intaglio cuttings had a different meaning not long ago. The conditions that first created these marks are already gone; what place can the remnants presently hold?" Though removed and replanted, the pieces of each collage are not isolated. The compositions employ order and hierarchy, each a specific, intentional structure and a home for new meaning.
DIMENSIONS
15 x 11 inches
FRAMED DIMENSIONS
Floated: 19.5 x 15.5 x 1.5 inches
AUTHENTICATION
The work comes with a Certification of Authenticity signed by the Co-Founder of Tappan.
"Mistakes often become the final piece. I like to be surprised in the studio. Old works inform new works, along with failed attempts and piles of trashed material."
-Jeff Kraus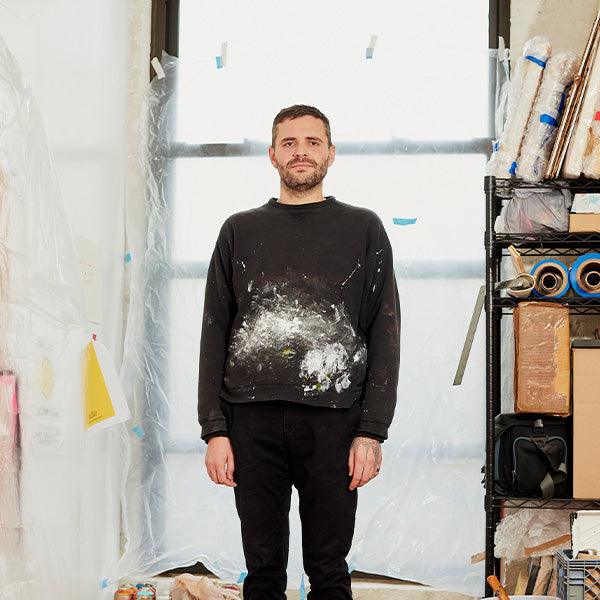 About the Artist
Jeff Kraus
Multi-disciplinary artist Jeff Kraus's practice include painting, digital video, sculpture and NFTs. Kraus has been featured in Architectural Digest, The Wall Street Journal and Emergent Magazine and has exhibited across the us, including at Pace Gallery (New York). His work of considers particular locations that were critical to the process of making the work.
In the Studio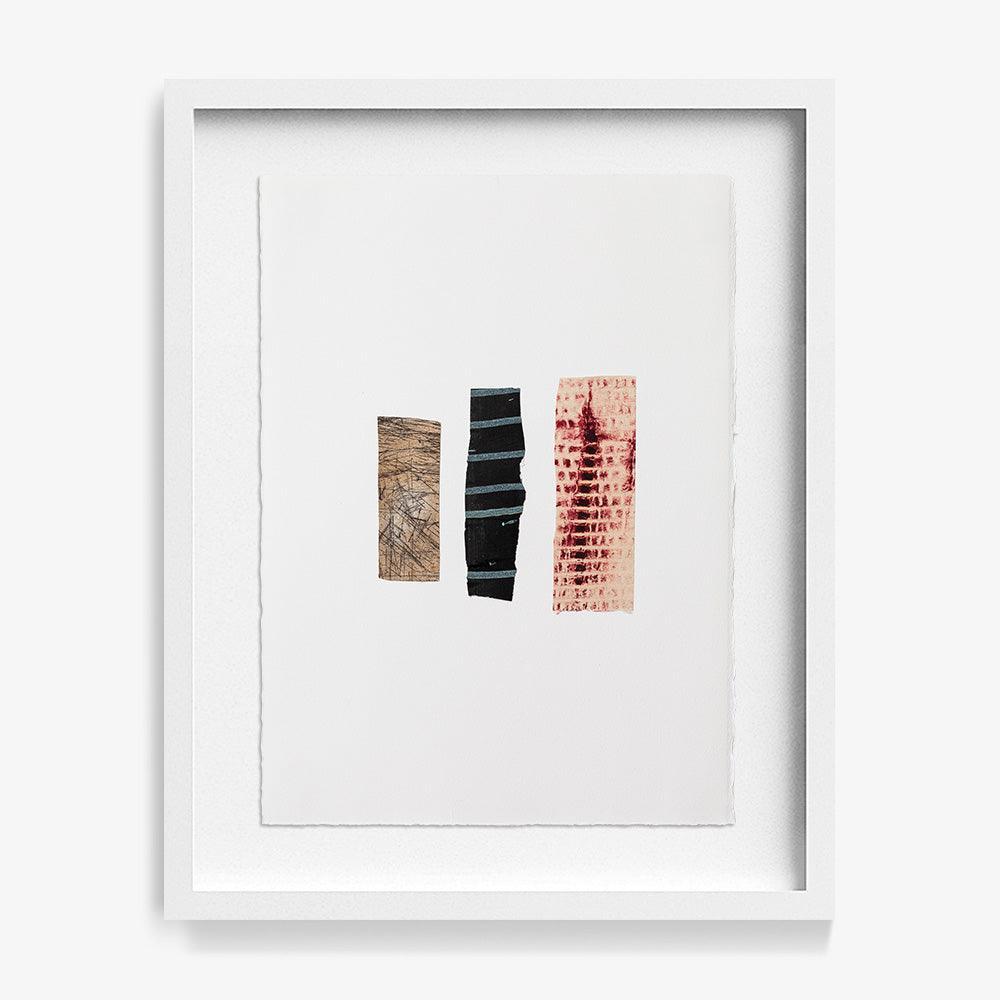 Choose options