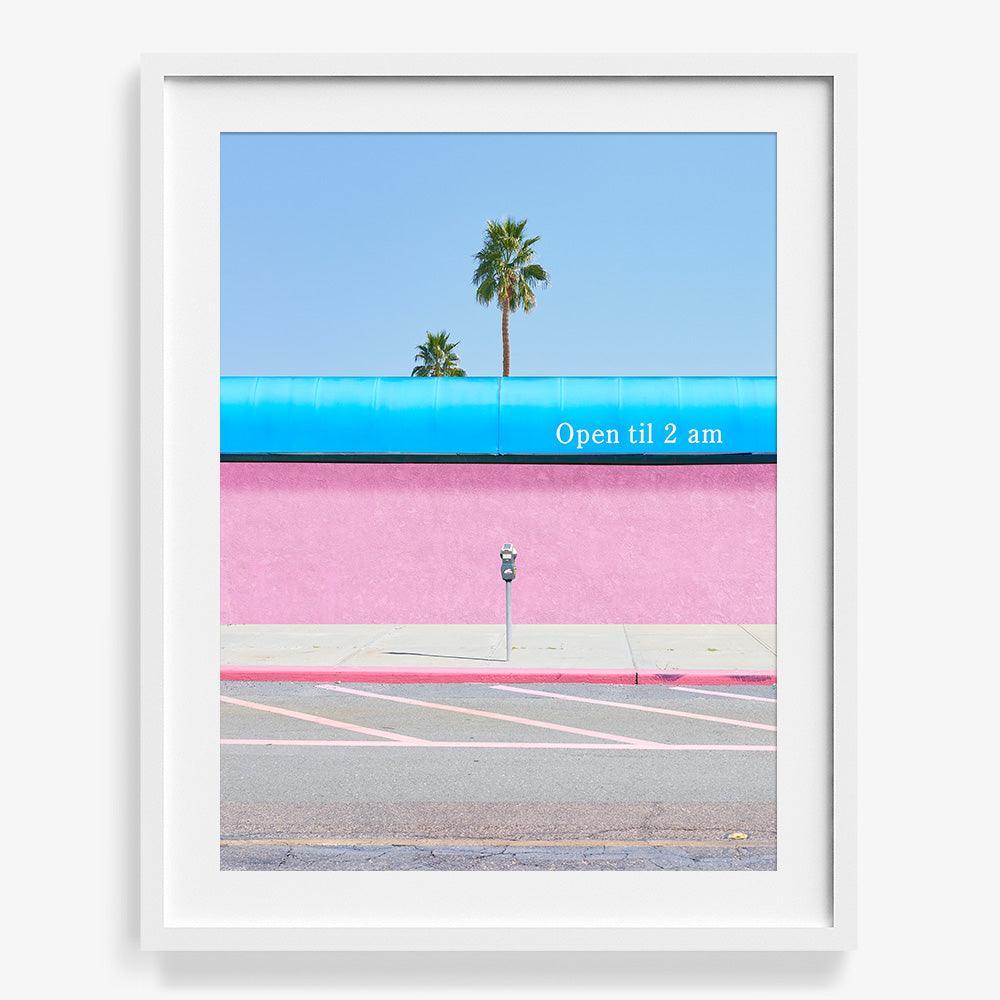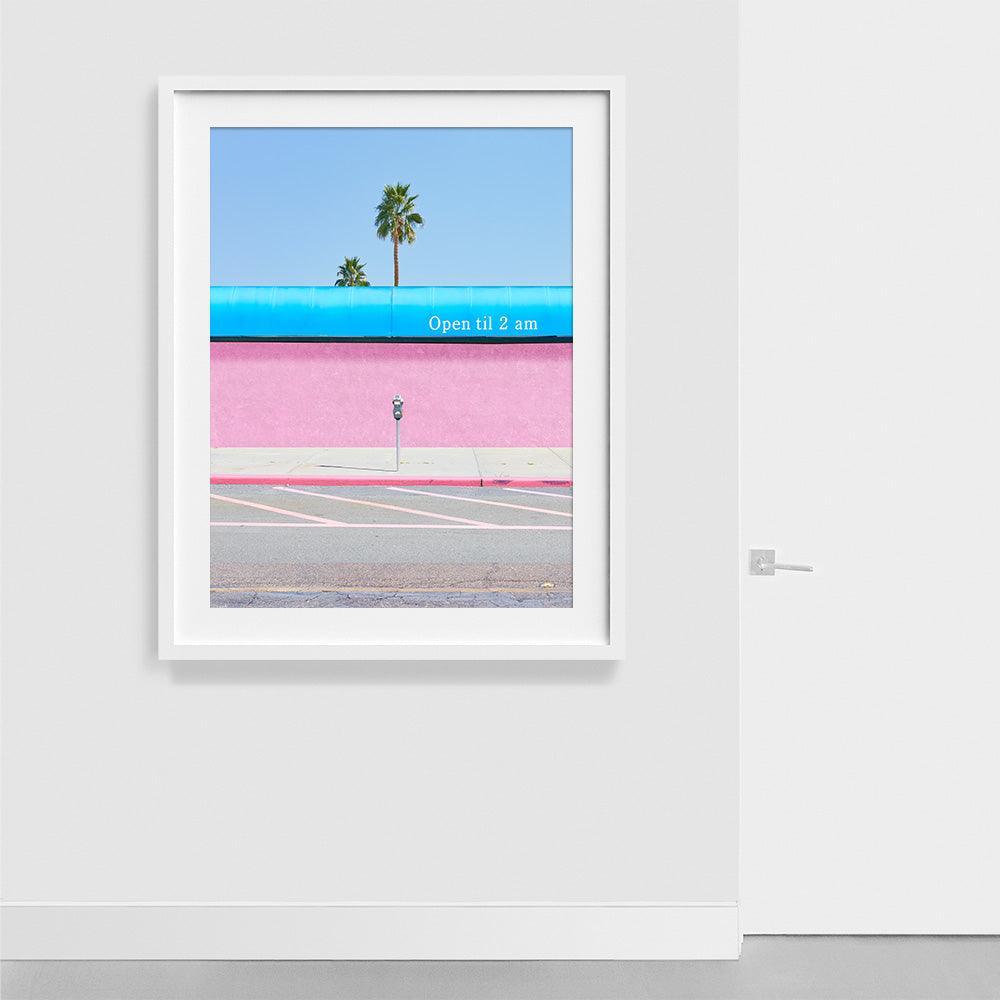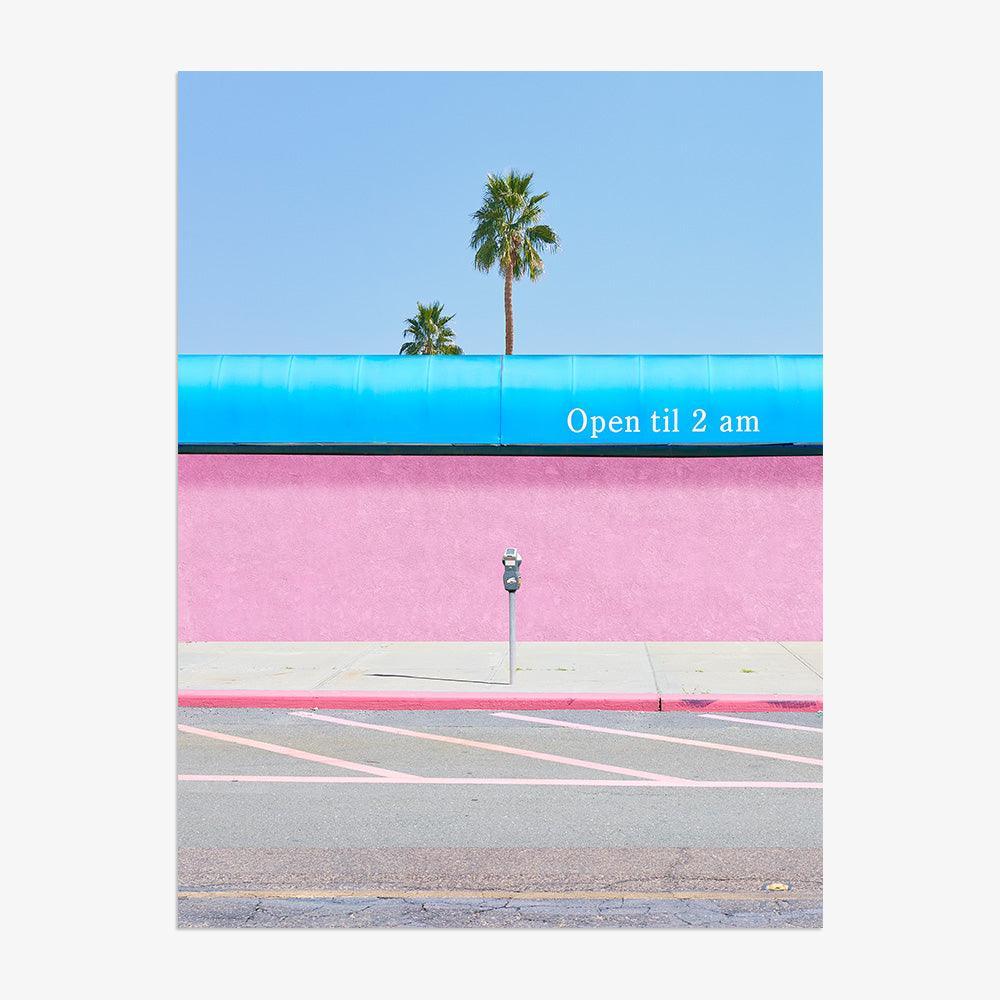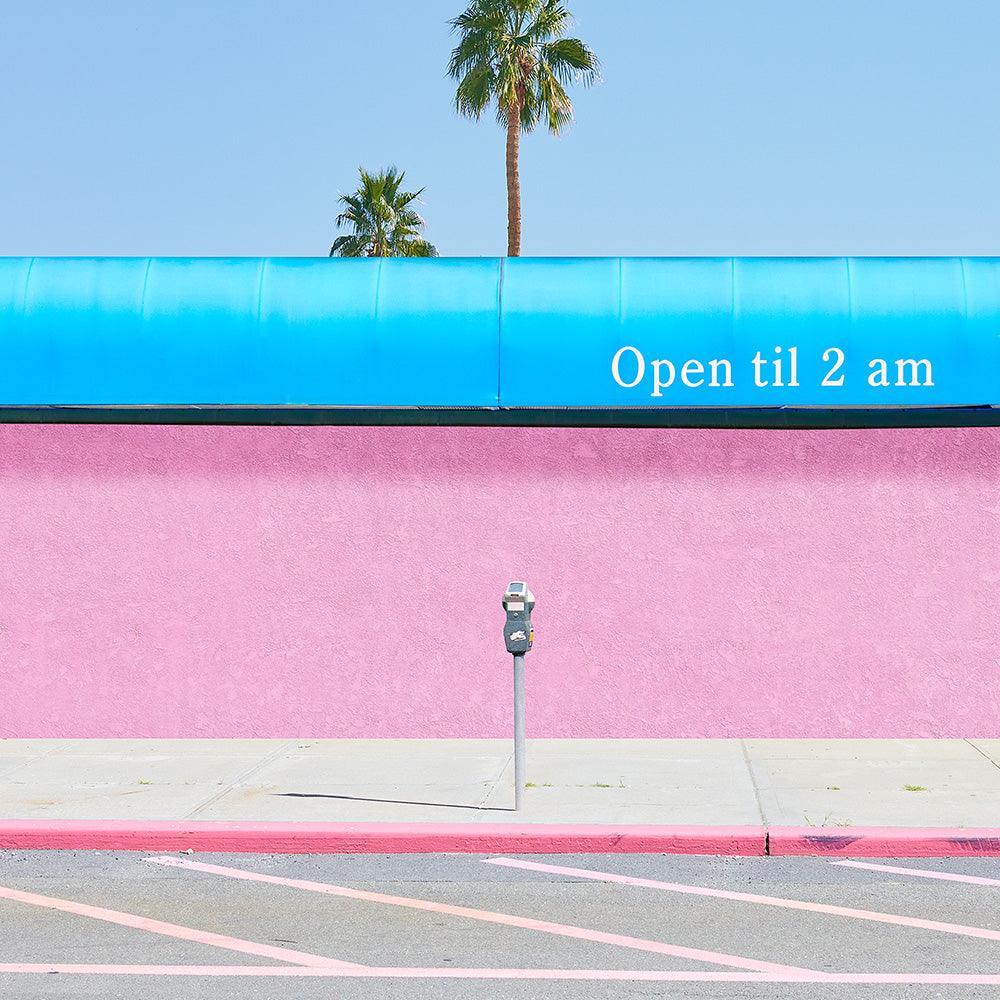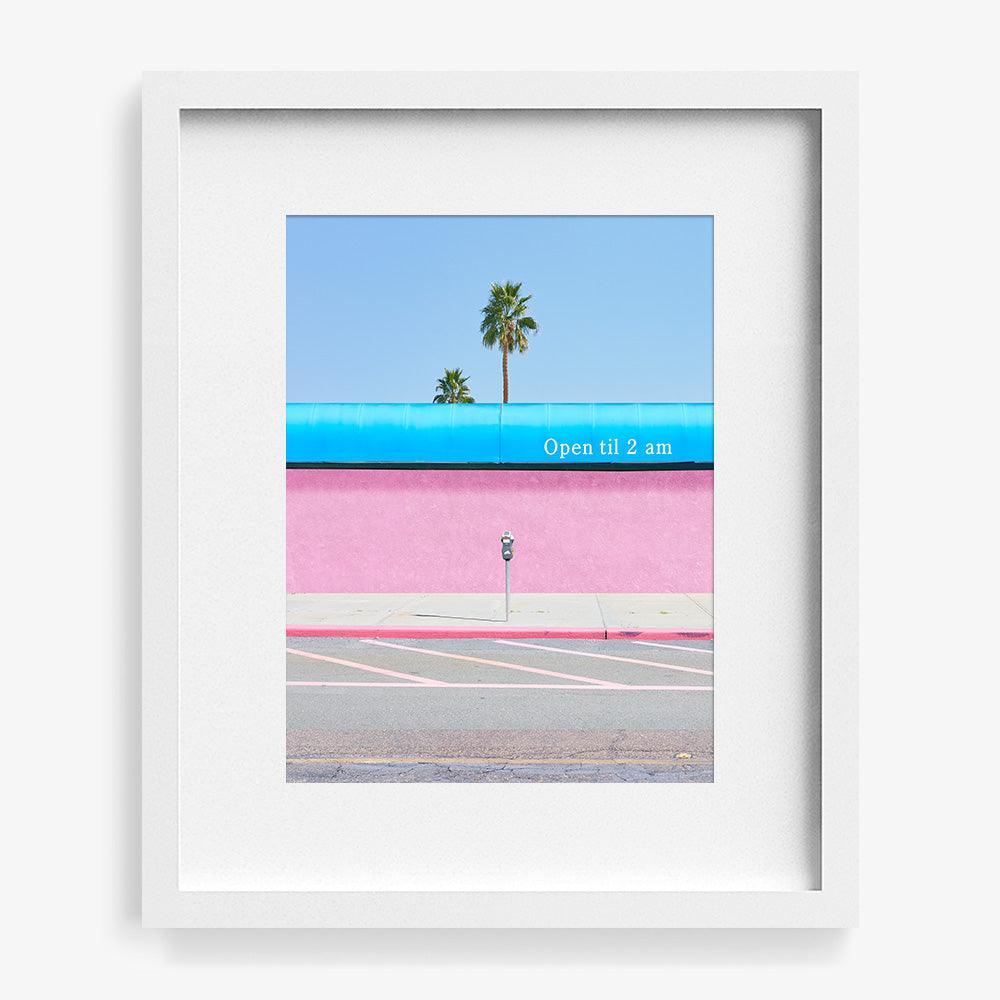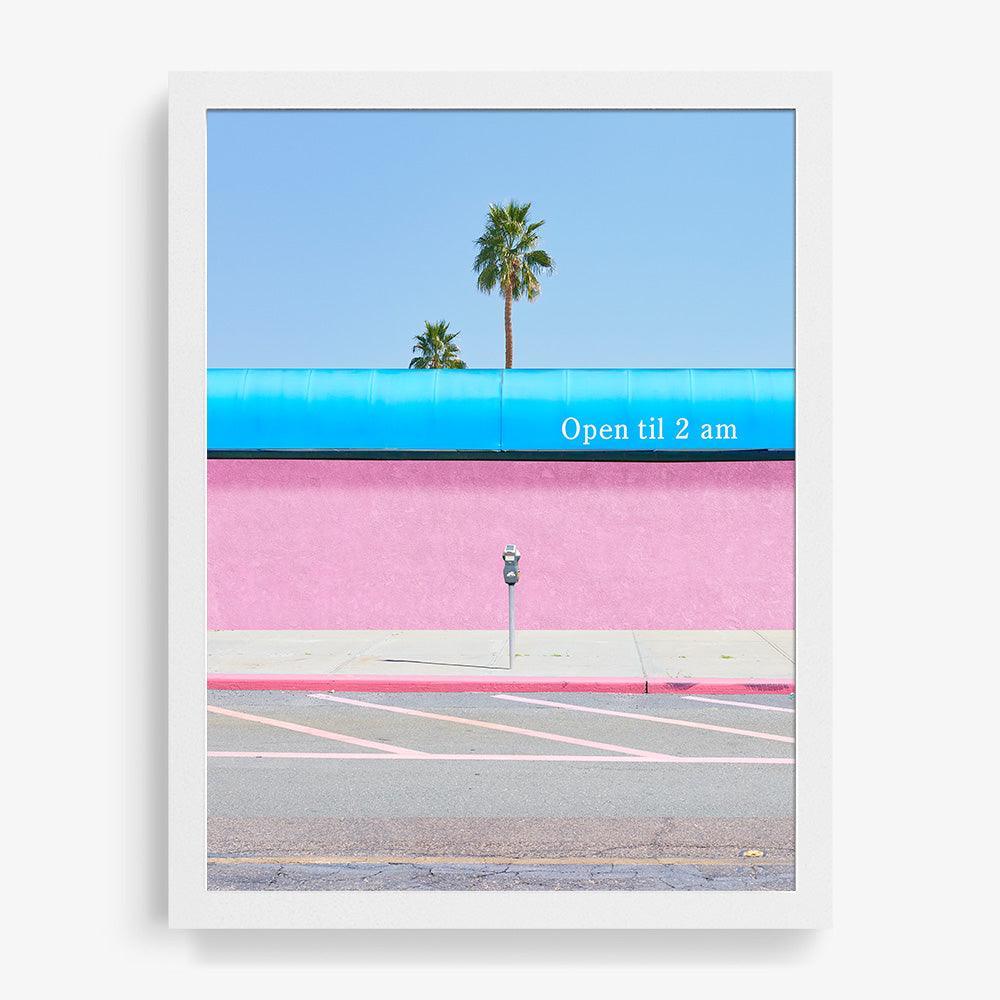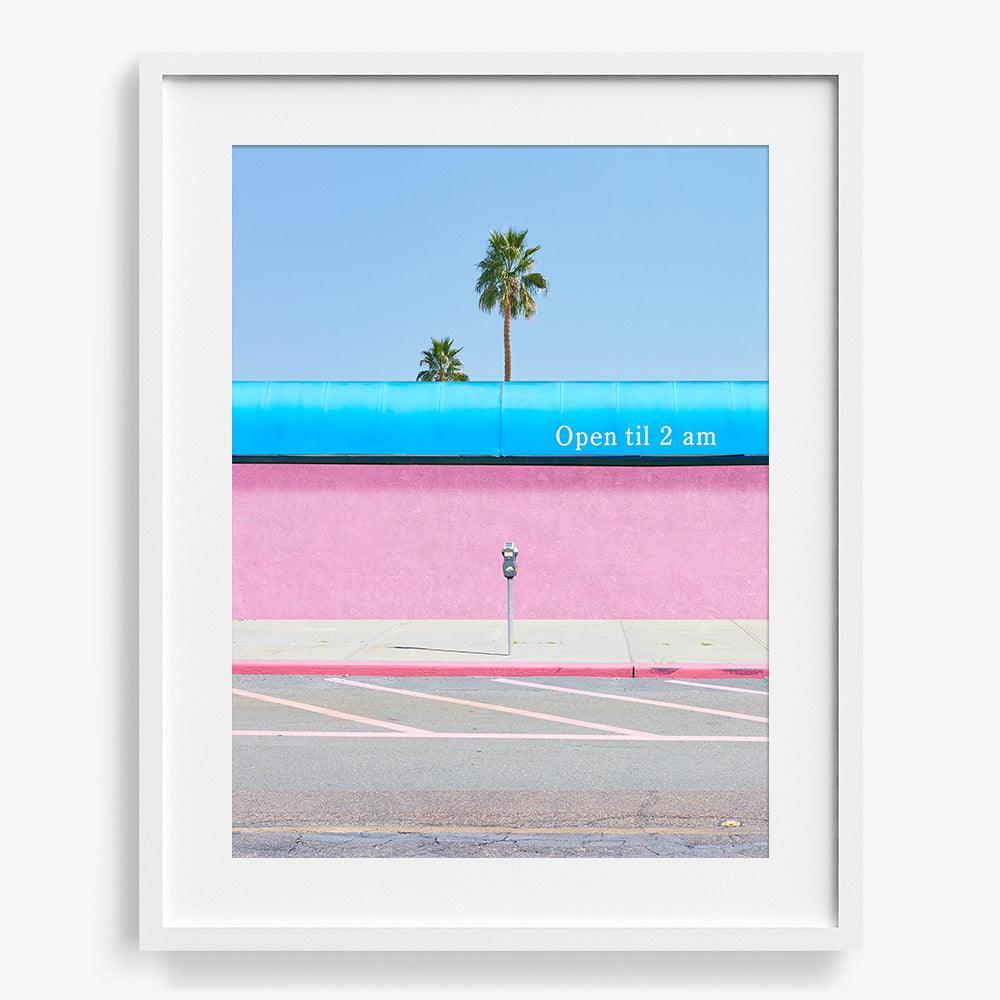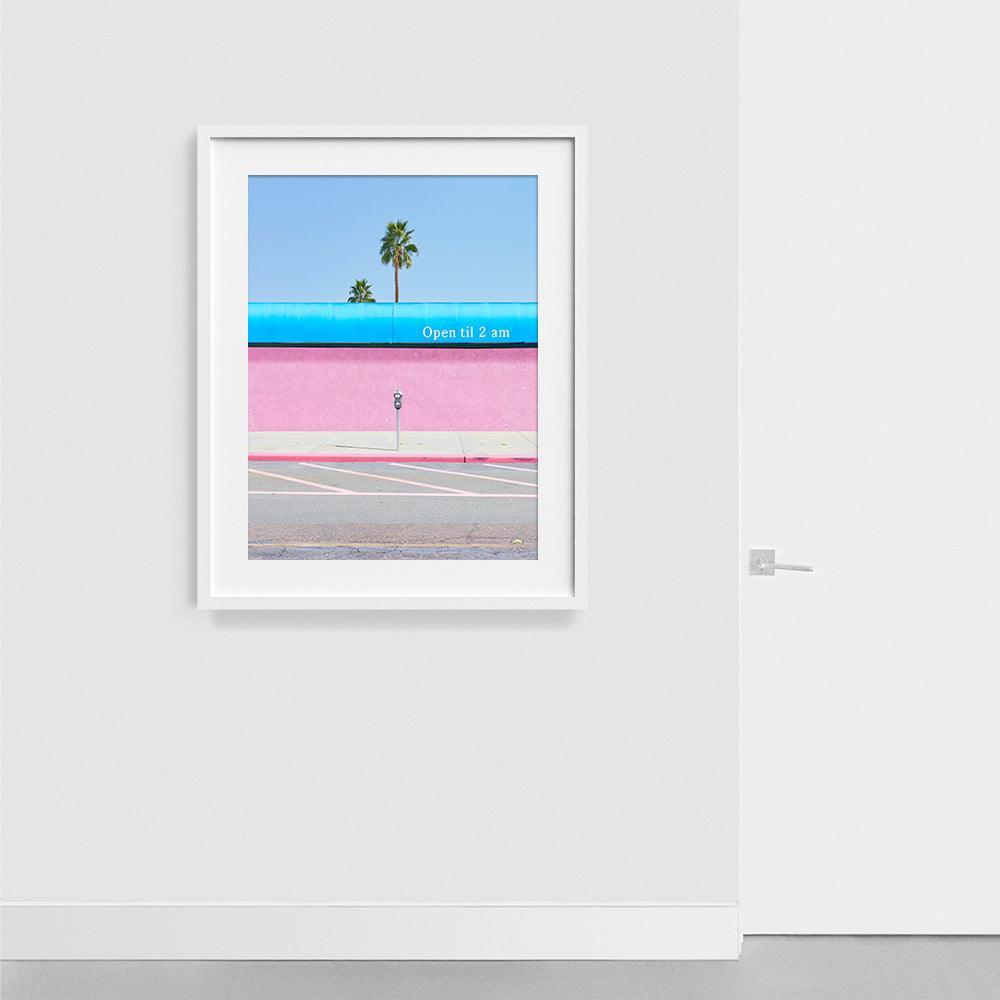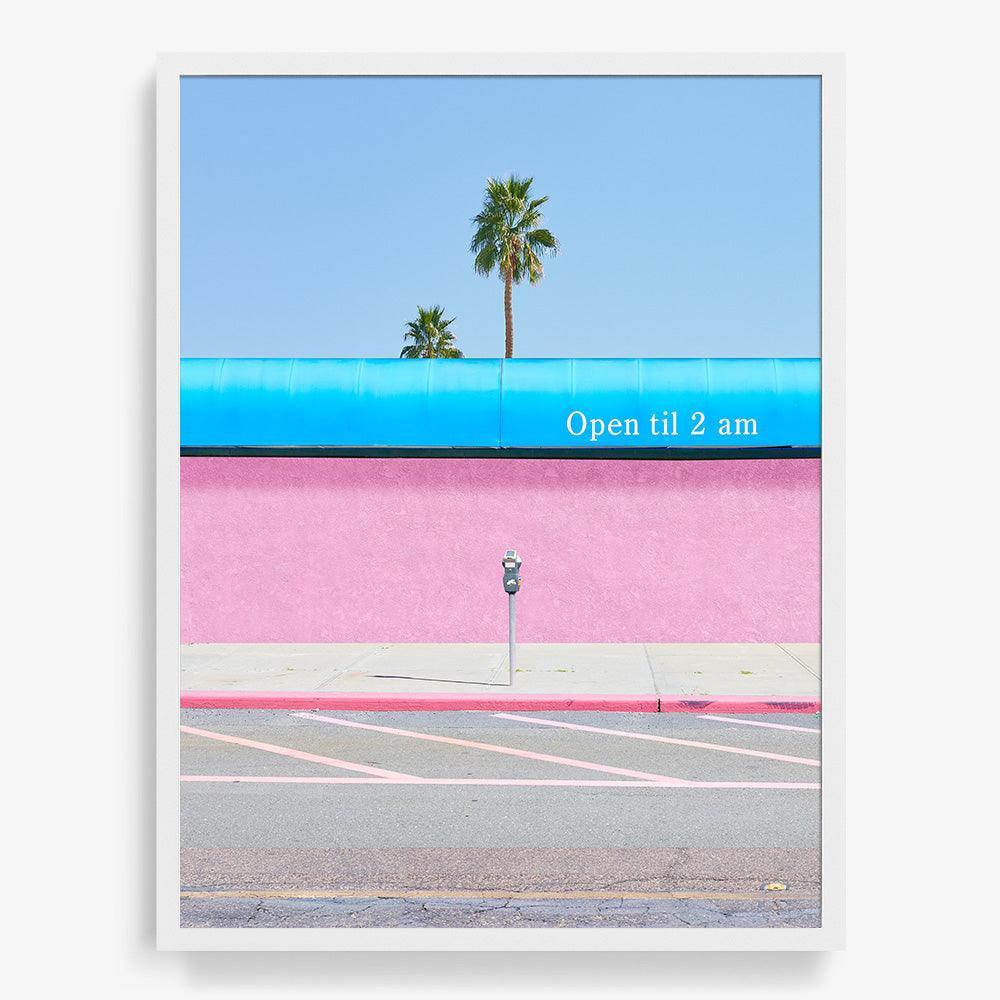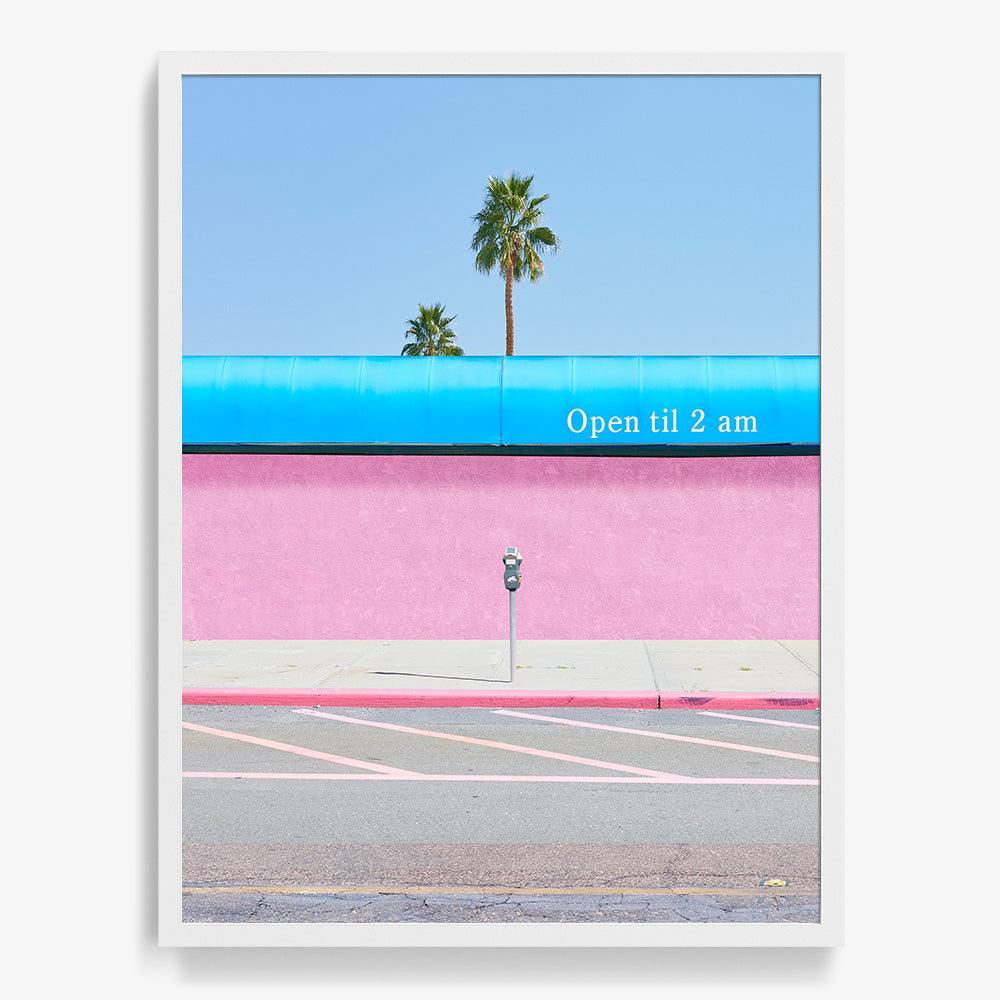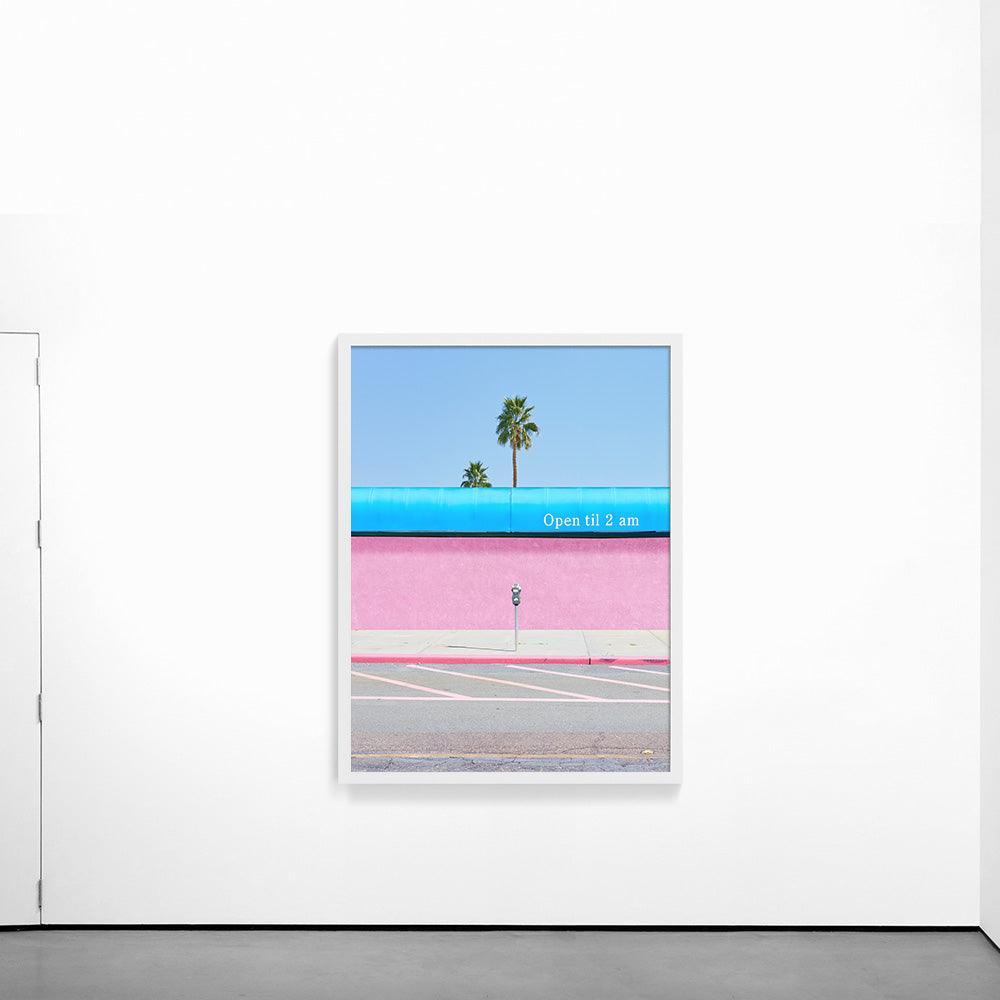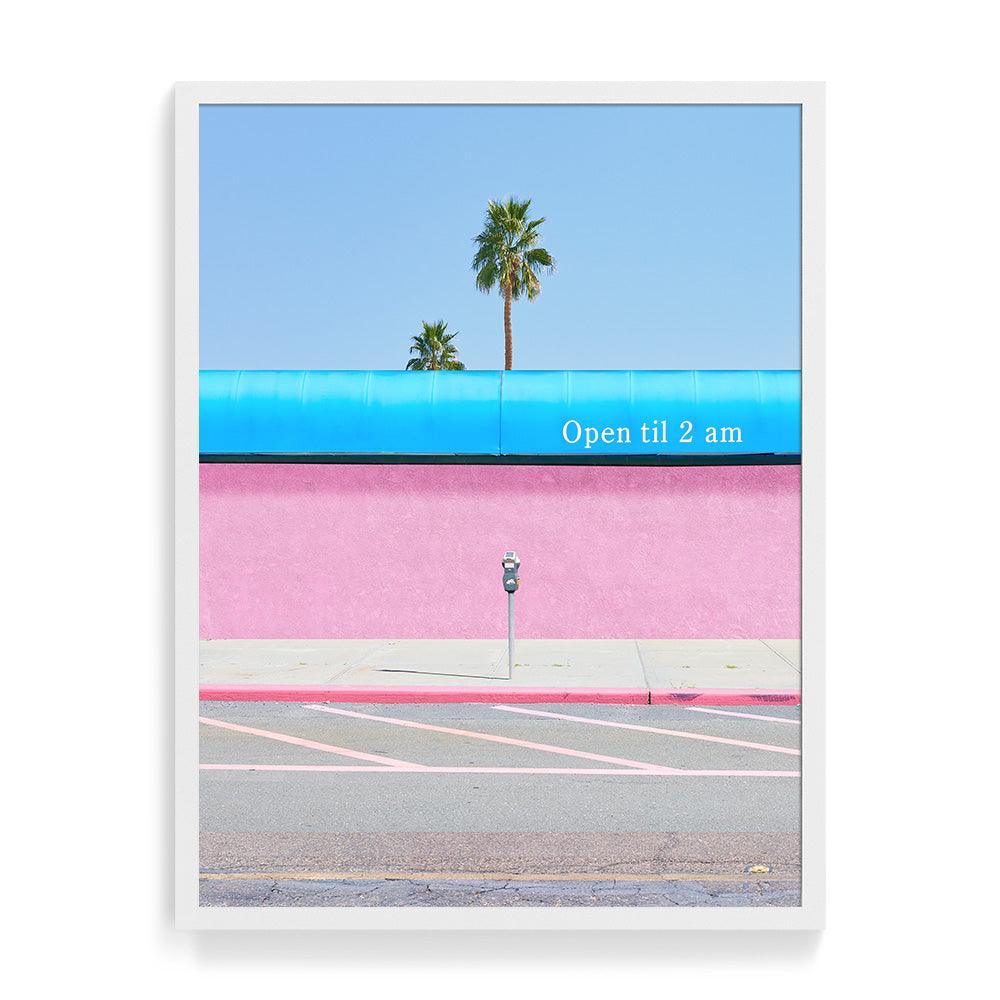 DESCRIPTION
Archival ink on museum-quality cotton rag paper | 2022
The newest photography series from James Needham, Traveling Home, reimagines home and travel. While in previous series, the New York-based photographer would remove himself entirely from the images, focusing instead on the structural elements of line, shape, and color, Traveling Home is deeply personal. Each image tells an intimate story of love and longing. The focus on food signage is a nod to he and his wife's "love language," and the images of connection—like a phone booth or a mailbox — are symbols of Needham's connection with his wife, whom he missed terribly while on the road creating this series. Photography is typically thought of as a medium that captures one location during a single moment in time, but Needham's process involves combining images of multiple moments and places into one photograph — telling a whole story rather than a fraction of one.

Traveling Home showcases some of the artist's favorite examples of this practice. In "Oceanfront Seating," Needham takes a photograph of Long Beach, California and places it behind a photograph of the Coney Island Boardwalk in New York. And "Little Giant Food Market" is a combination of two photographs taken in Wildwood, New Jersey with the addition of a seaweed green door photographed on the island of Mallorca. Each photograph in Traveling Home is a deeply personal reflection of love and loneliness—a desire to travel coupled with a need to return home.
DIMENSIONS
16 x 12 inches
32 x 24 inches
40 x 30 inches
60 x 45 inches
FRAMED DIMENSIONS
16 x 12 inches
Matted: 23.5 x 19.5 x 2 inches
Full Bleed: 17.5 x 13.5 x 1.5 inches
32 x 24 inches
Matted: 40 x 32 x 2 inches
Full Bleed: 33.5 x 25.5 x 2 inches
40 x 30 inches
Matted: 48 x 38 x 2 inches
Full Bleed: 42 x 32 x 2 inches
60 x 45 inches
Full Bleed: 62 x 47 x 2 inches
AUTHENTICATION
The work comes with a Certification of Authenticity signed and numbered by the Co-Founder of Tappan
"There's a limited amount of space within a viewfinder or on a canvas and what someone chooses to fill it with says so much about them and what they were feeling at the time. It's like a Rorschach test we create ourselves."
-James Needham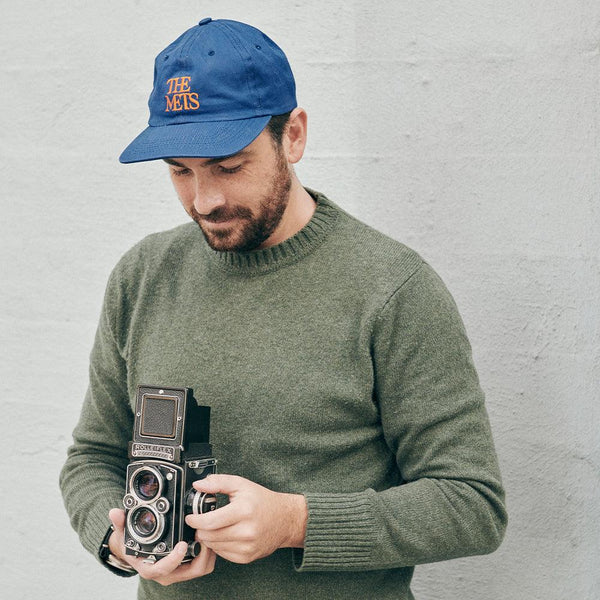 About the Artist
James Needham
Australian photographer James Needham crafts digitally-collaged urban landscapes with images taken in New York, Los Angeles, Route 66 and Roswell New Mexico in compositions reminiscent of Edward Hopper's colorful city scenes. His work has been featured in Architectural Digest, Paper Journal, Nylon Korea and Art Maze Magazine.
In the Studio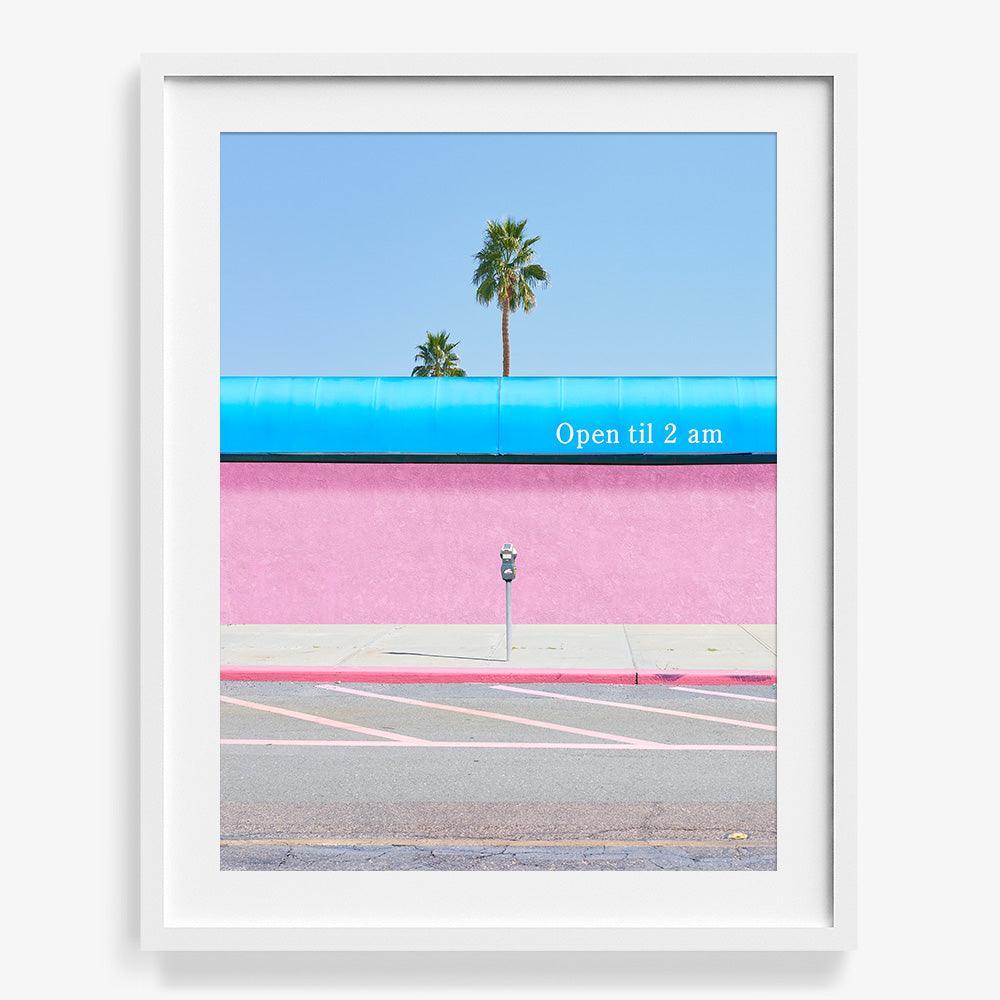 Choose options