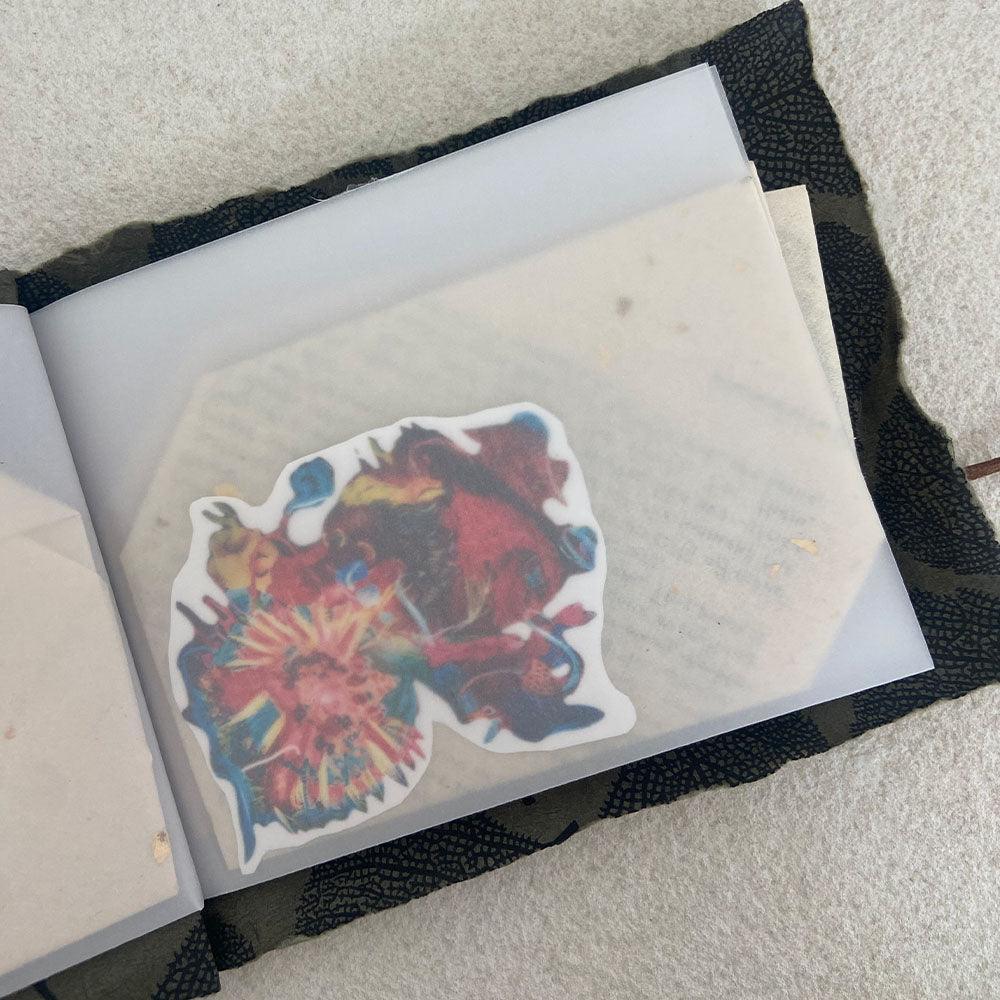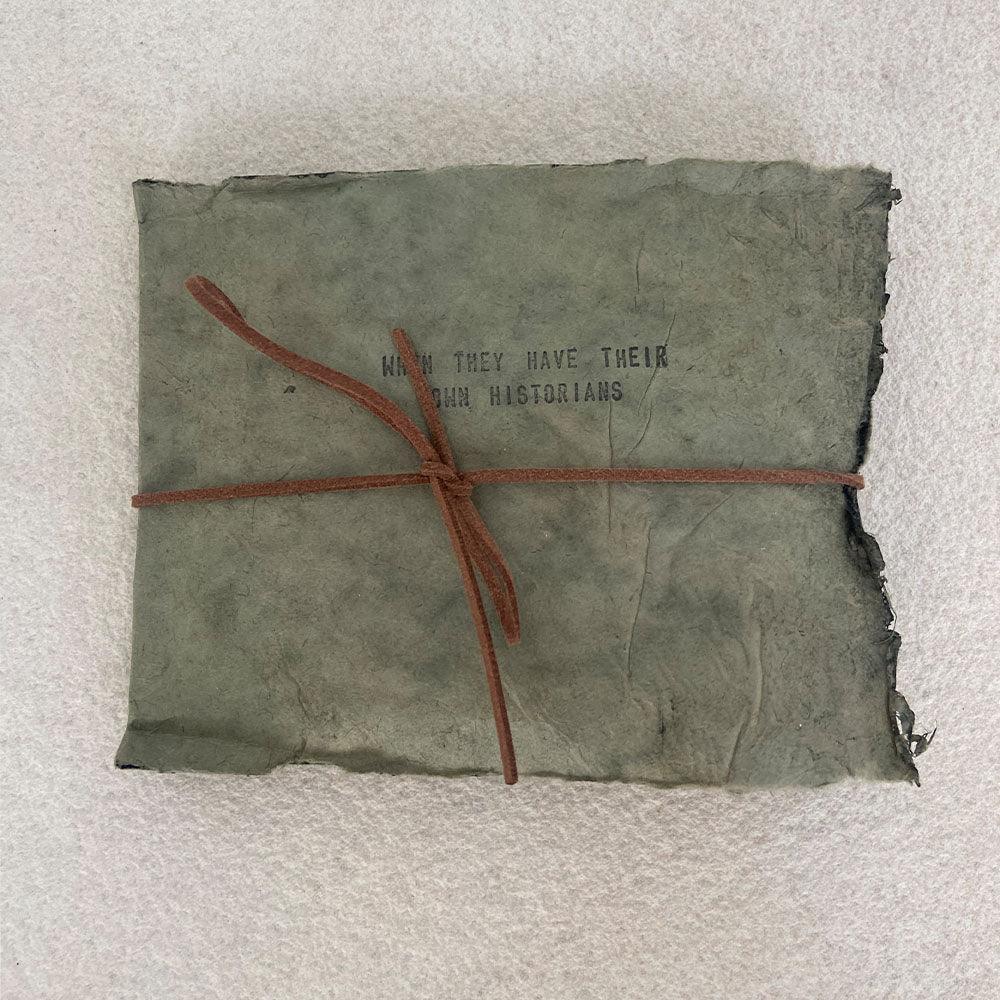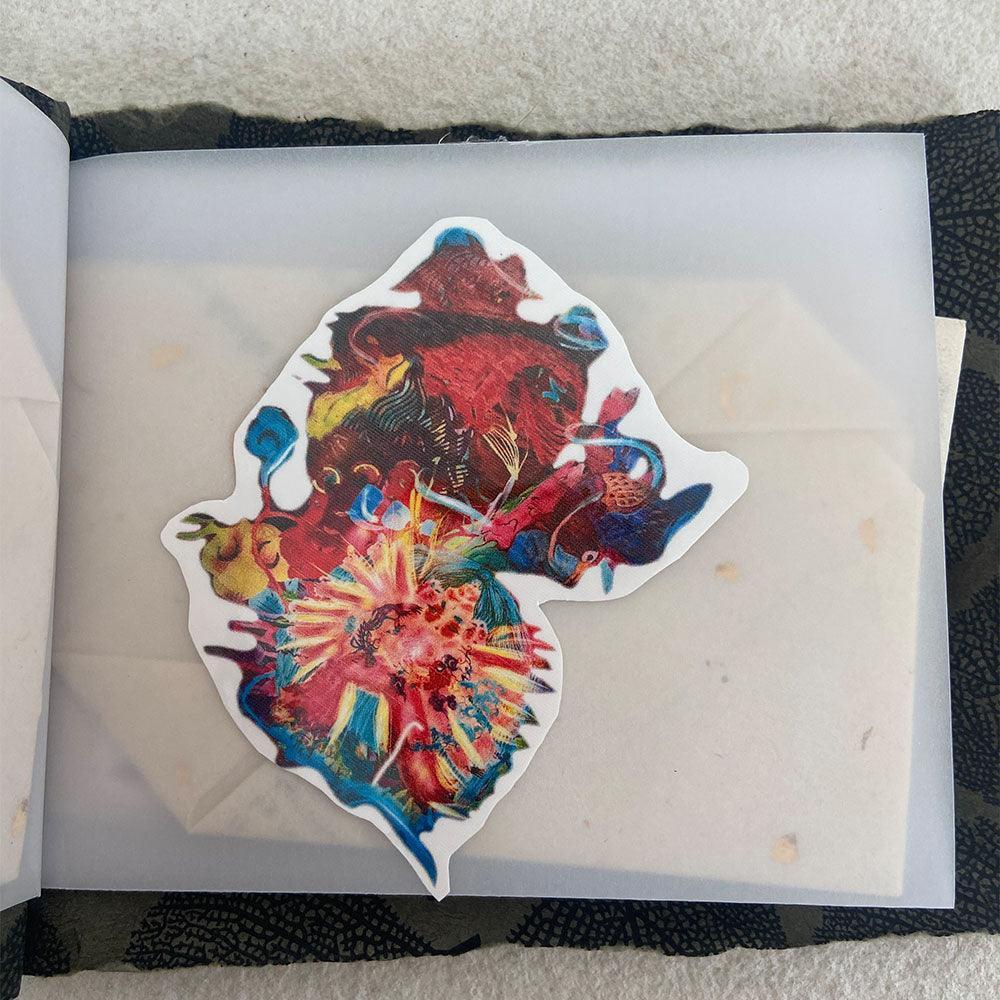 When They Have Their Own Historians
Wearable Stories
"Until the lions tells their side of the story," says an African proverb, "the tale of the hunt will always glorify the hunter." When They Have Their Own Historians is an immersive, expansive performance project by artist Fei Li that invites viewers to step inside an alternate female mythology. A vital component of this multimedia project, these booklets of 'wearable stories' comprise ephemeral tattoos and stories that allow the viewer/participant to center their own nature and femininity against the background of climate change and counter the forces of macho-capitalist patriarchy. The project will be encompassed within an installation whose complex structure will echo a futuristic temple in the form of a mixed media sculpture of traditional handmade paper, fabric and yarn, neon lights, video projection, and sound installation.
DIMENSIONS
5 x 7 inches
AUTHENTICATION
The work comes with a Certification of Authenticity signed and numbered by the Co-Founder of Tappan
This artwork is excluded from all discounts
"In my paintings, I am exploring contradictions of social landscape within what I perceive to be a wide spectrum of chaos."
-Fei Li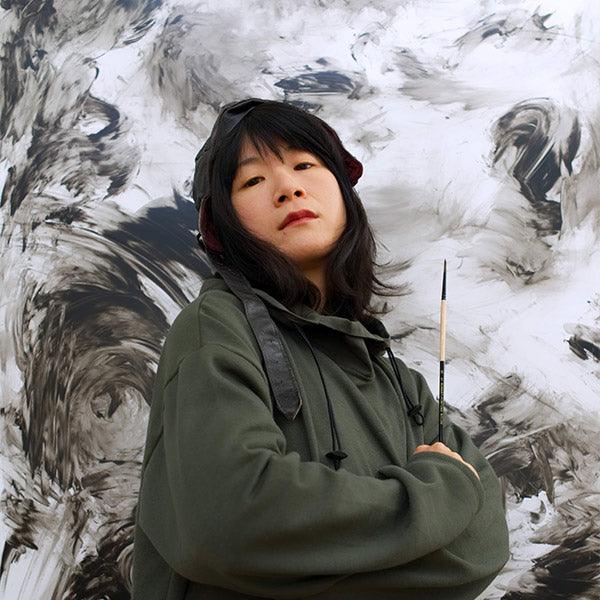 About the Artist
Fei Li
Fei Li's work explores the strength of fragility as she works to dismantle both the assimilation and typecasting of Asian diasporic art in the west through painting, public ritual, and interactive storytelling. She is the awardee of numerous funded artist's residencies, fellowships, and grants, and has been recently featured in Hyperallergic and Hypebeast.
When They Have Their Own Historians
$ 250
Choose options