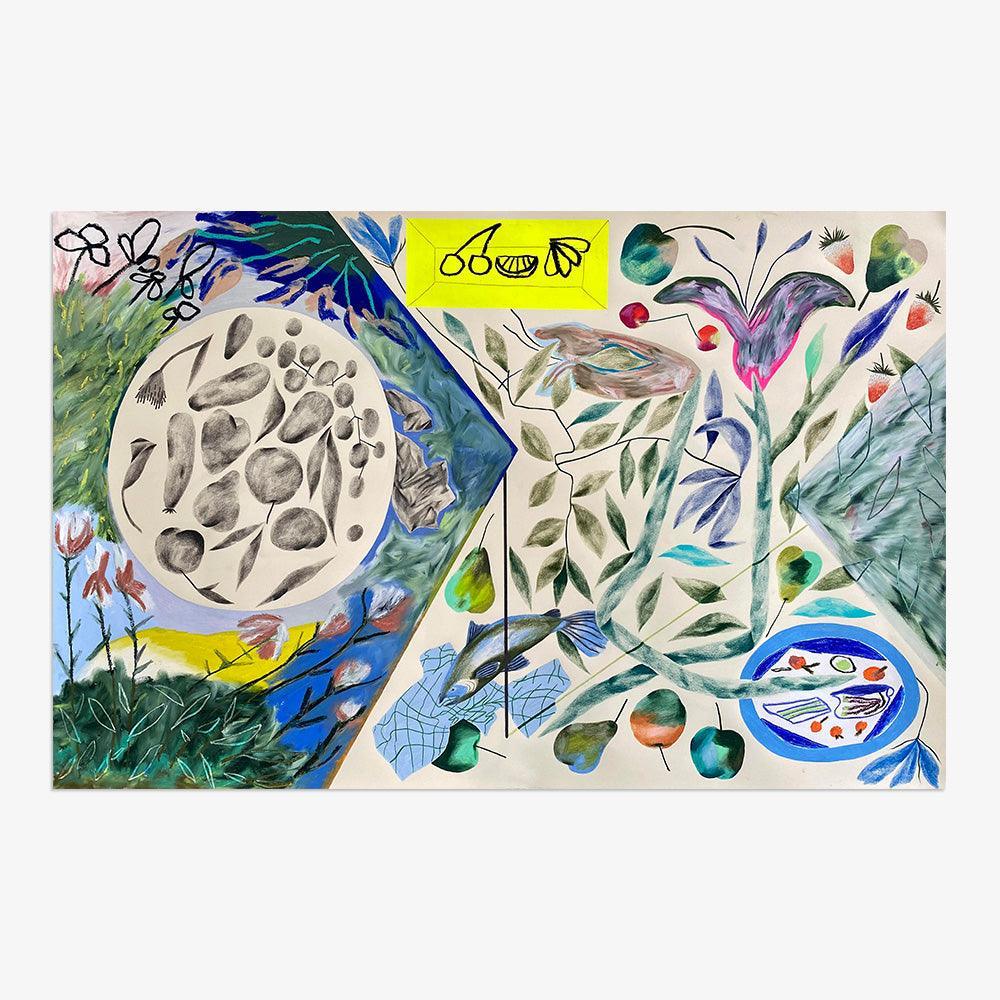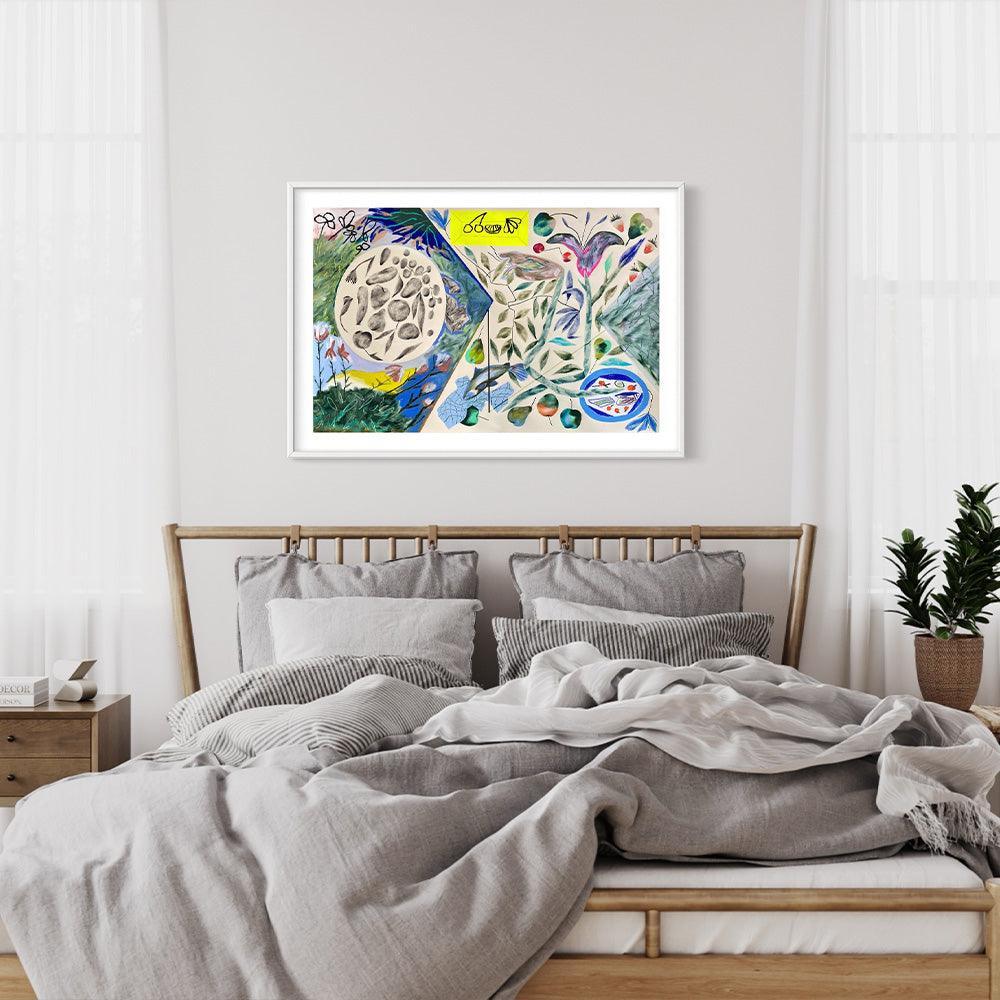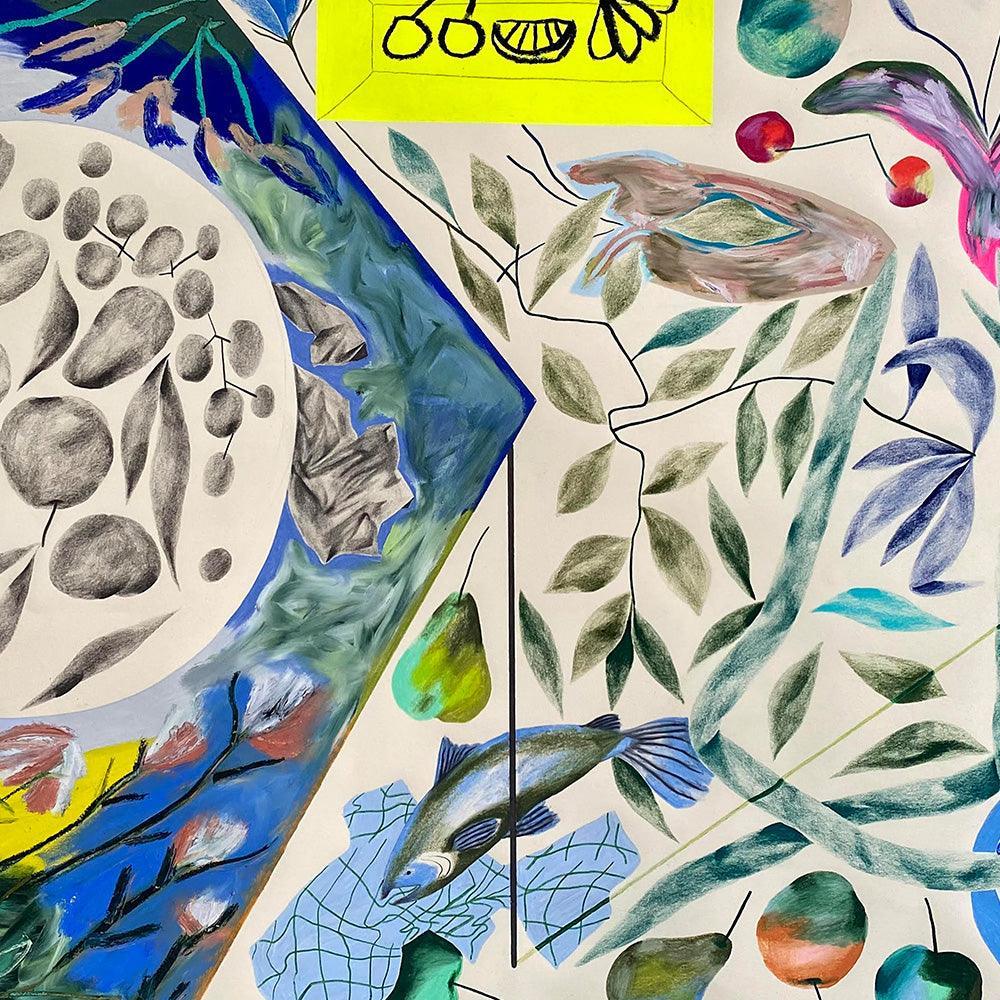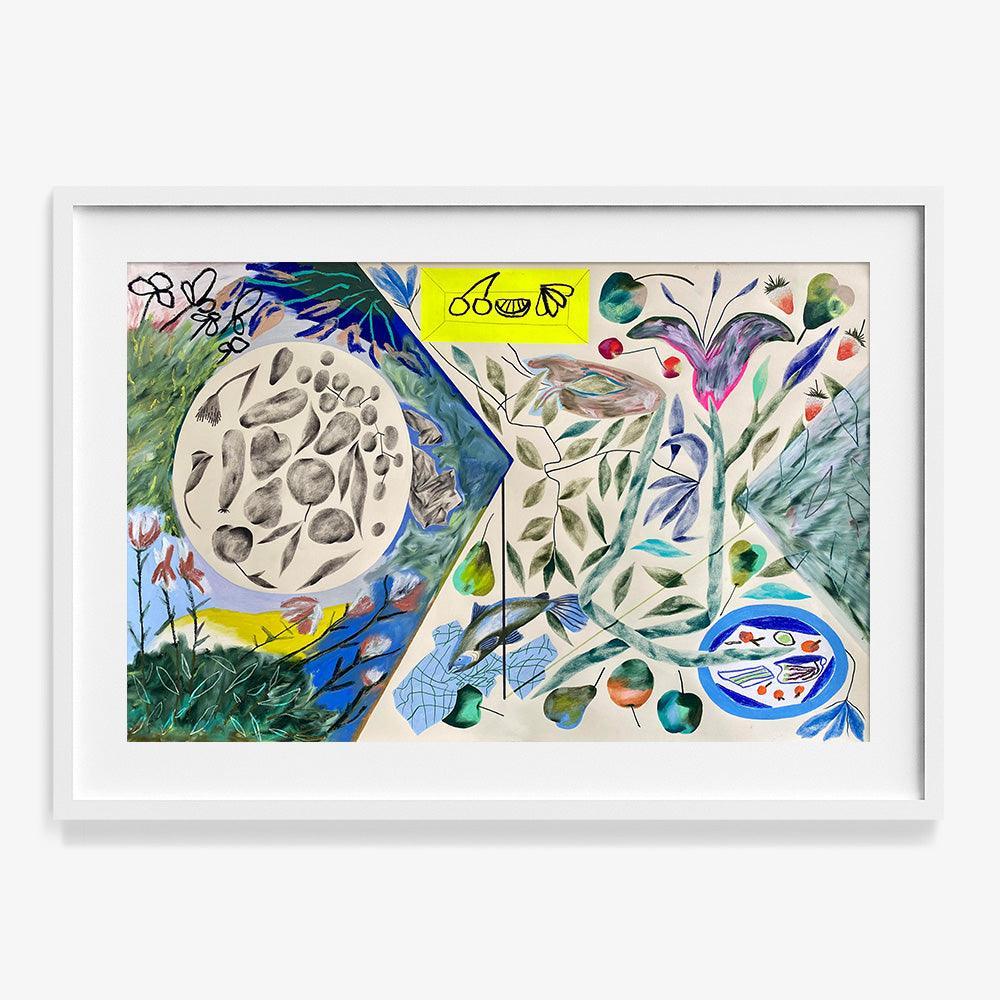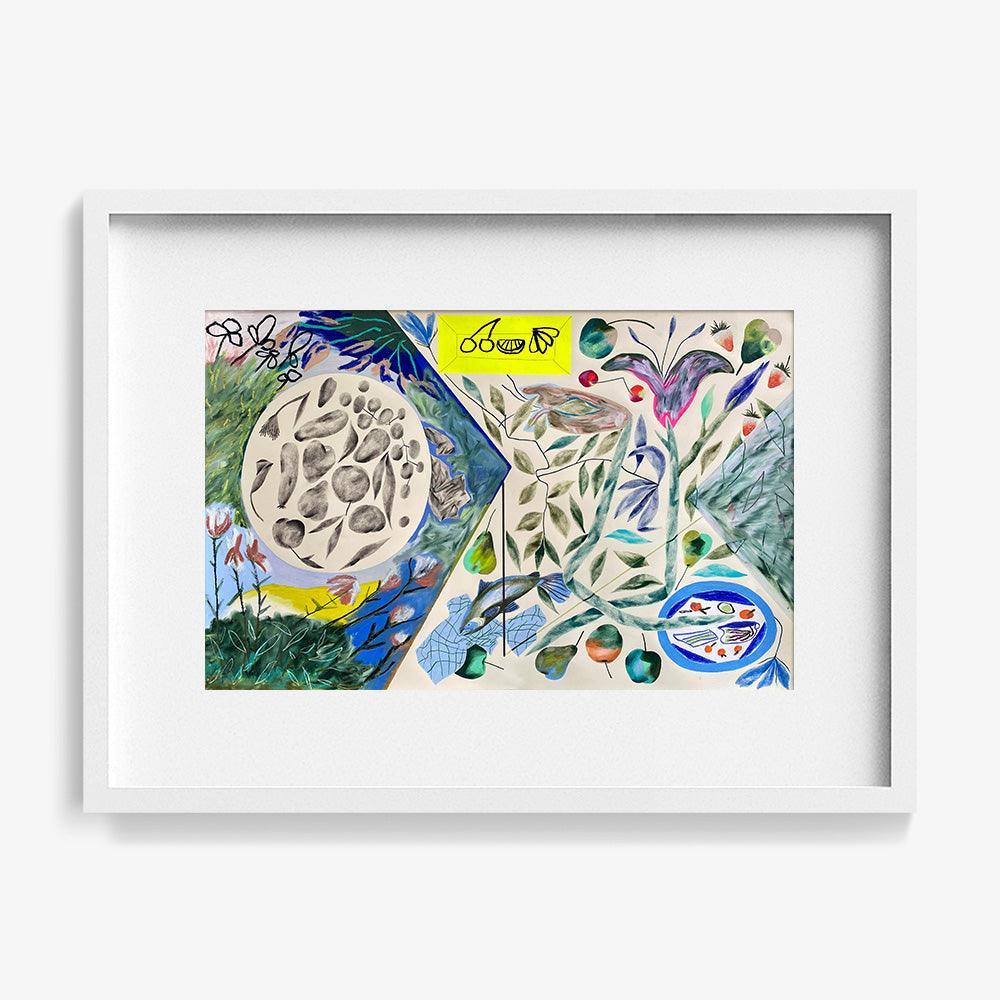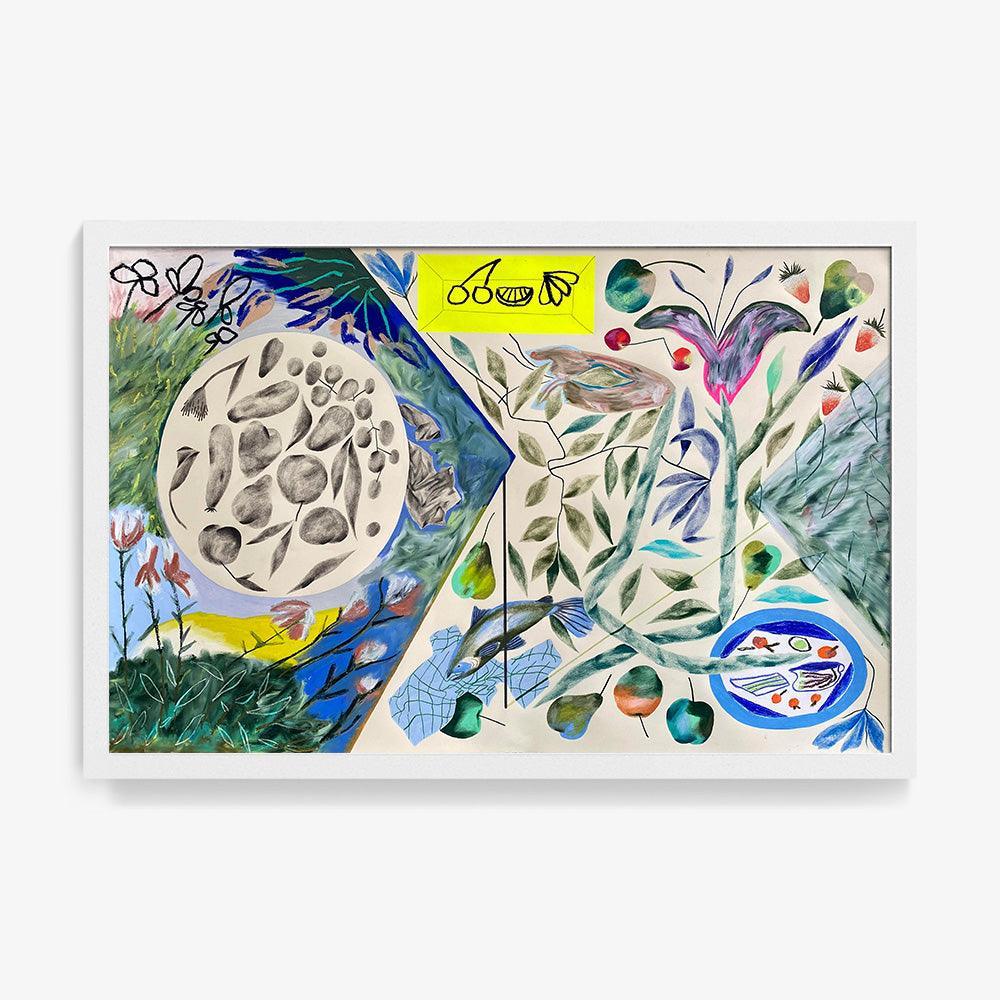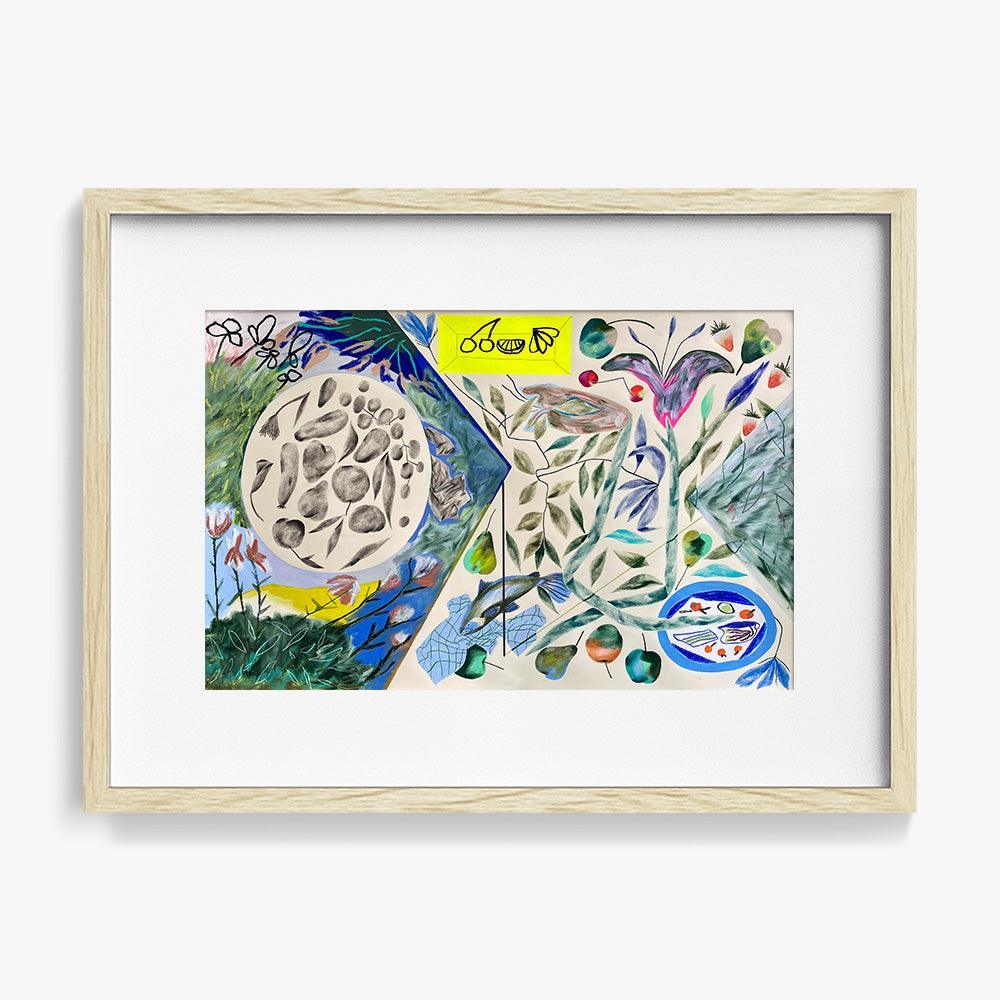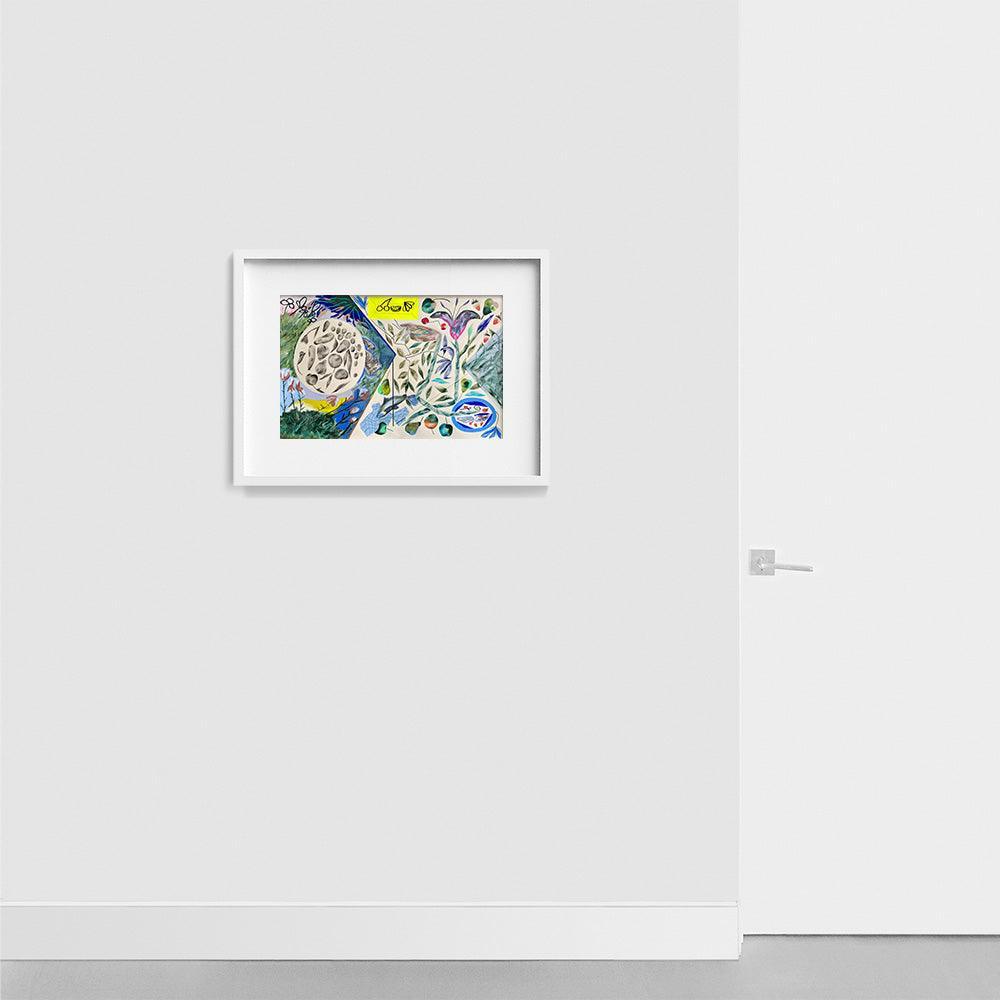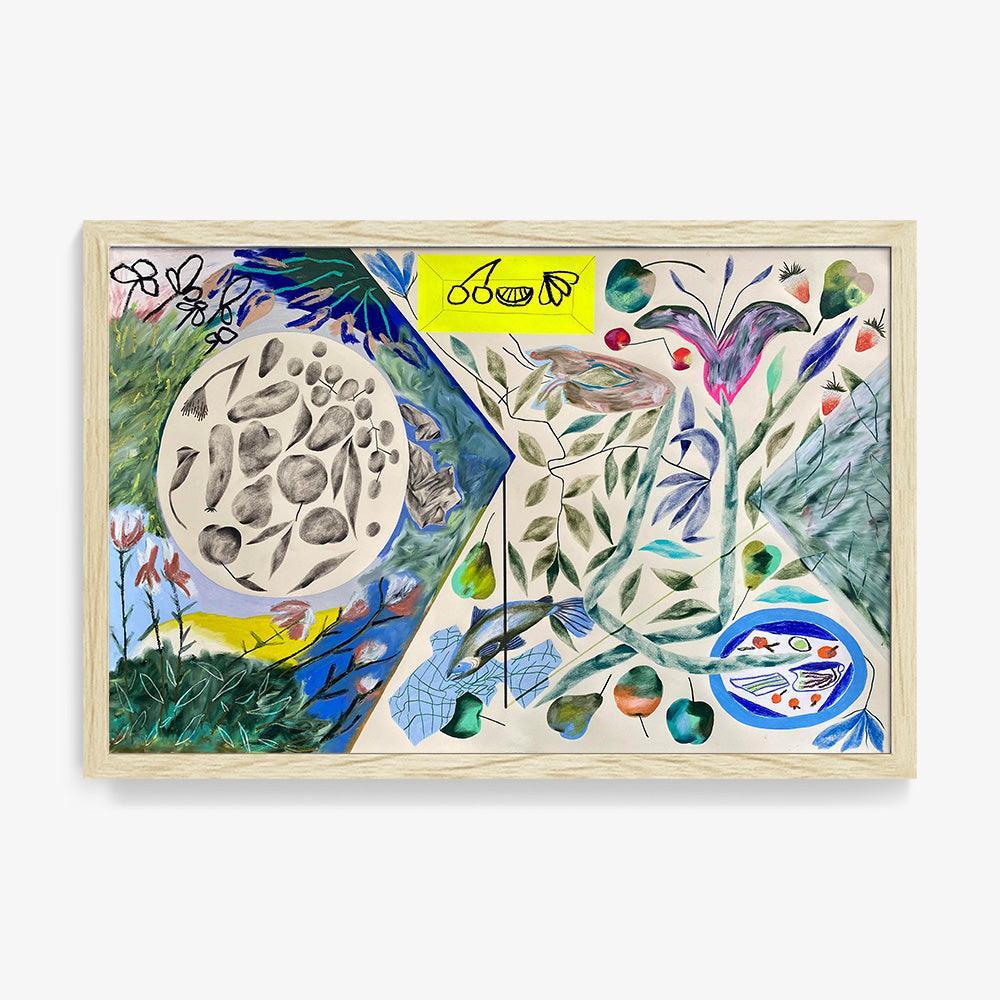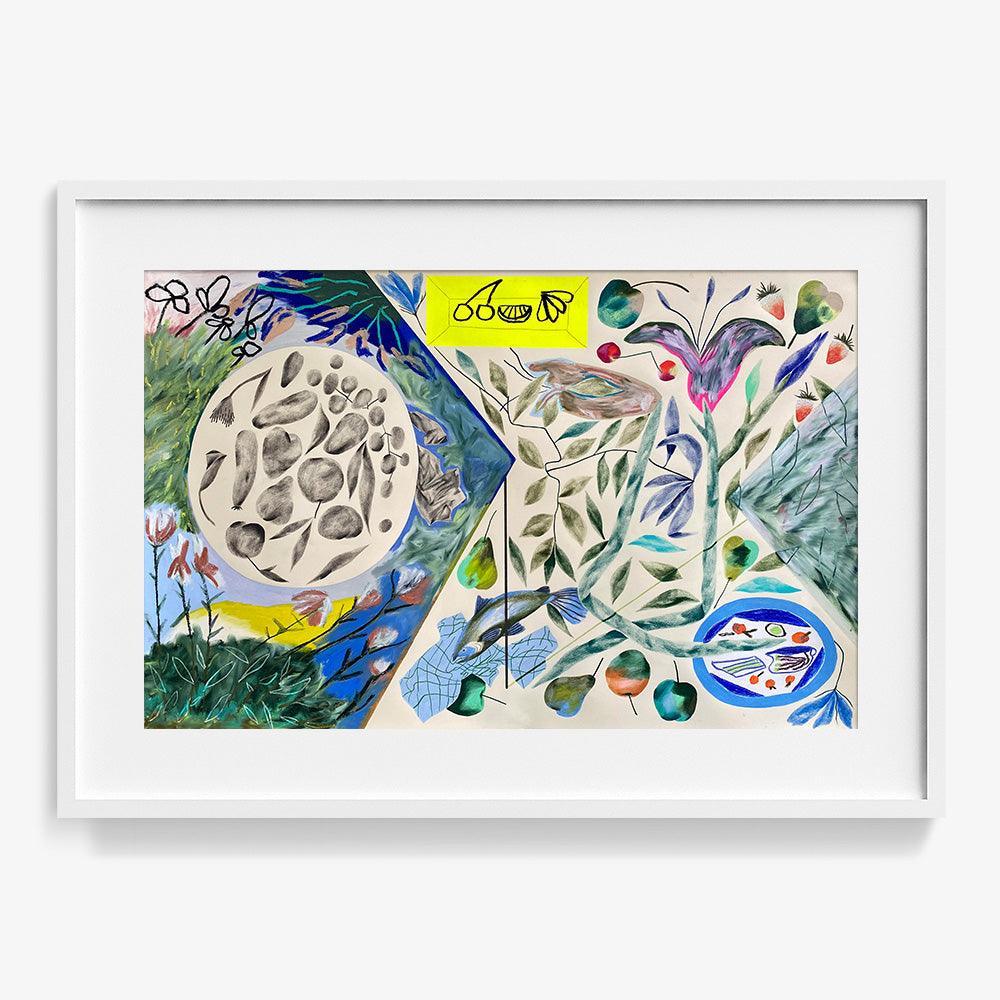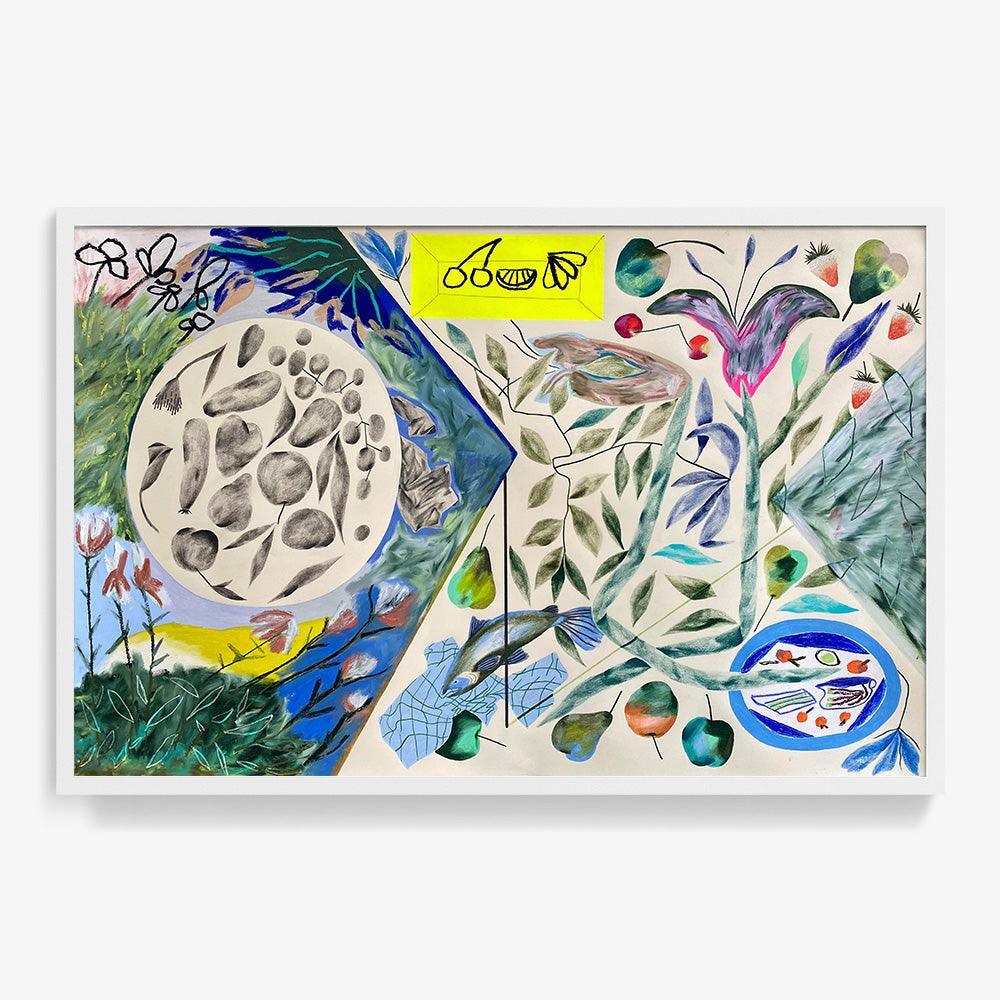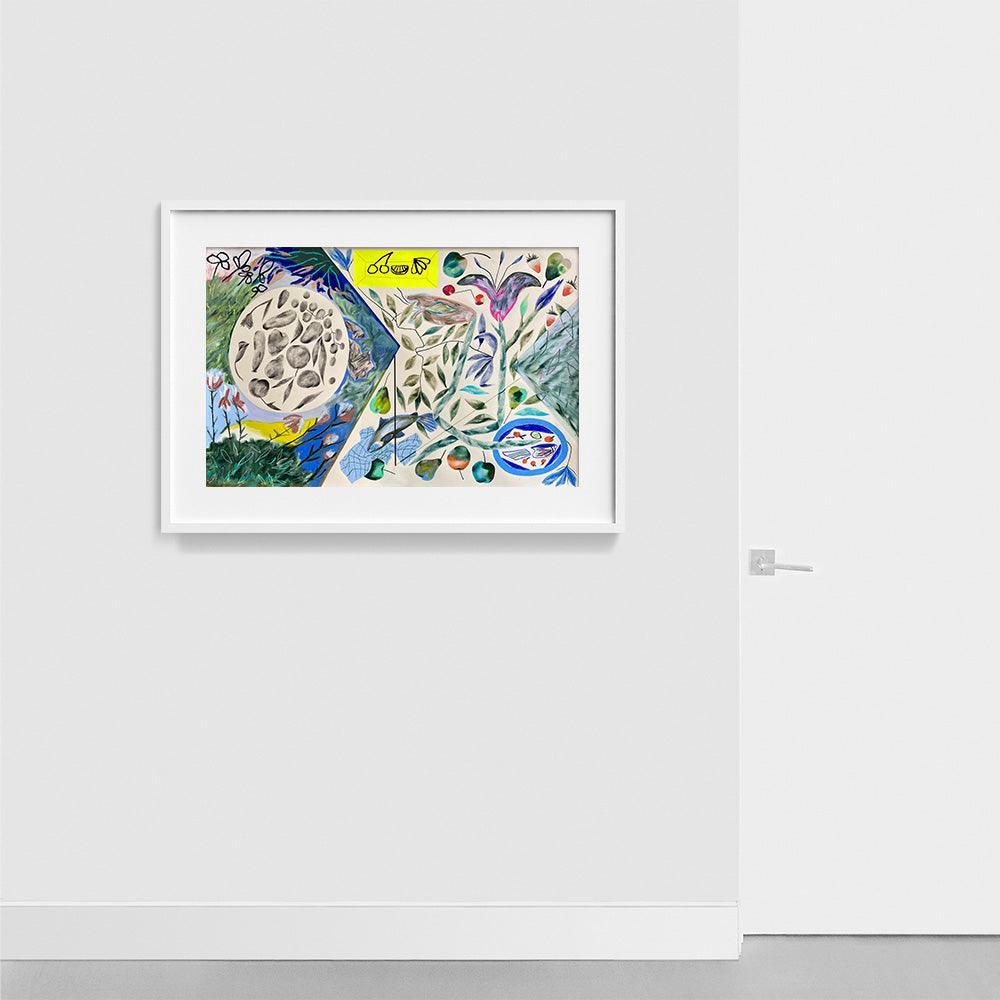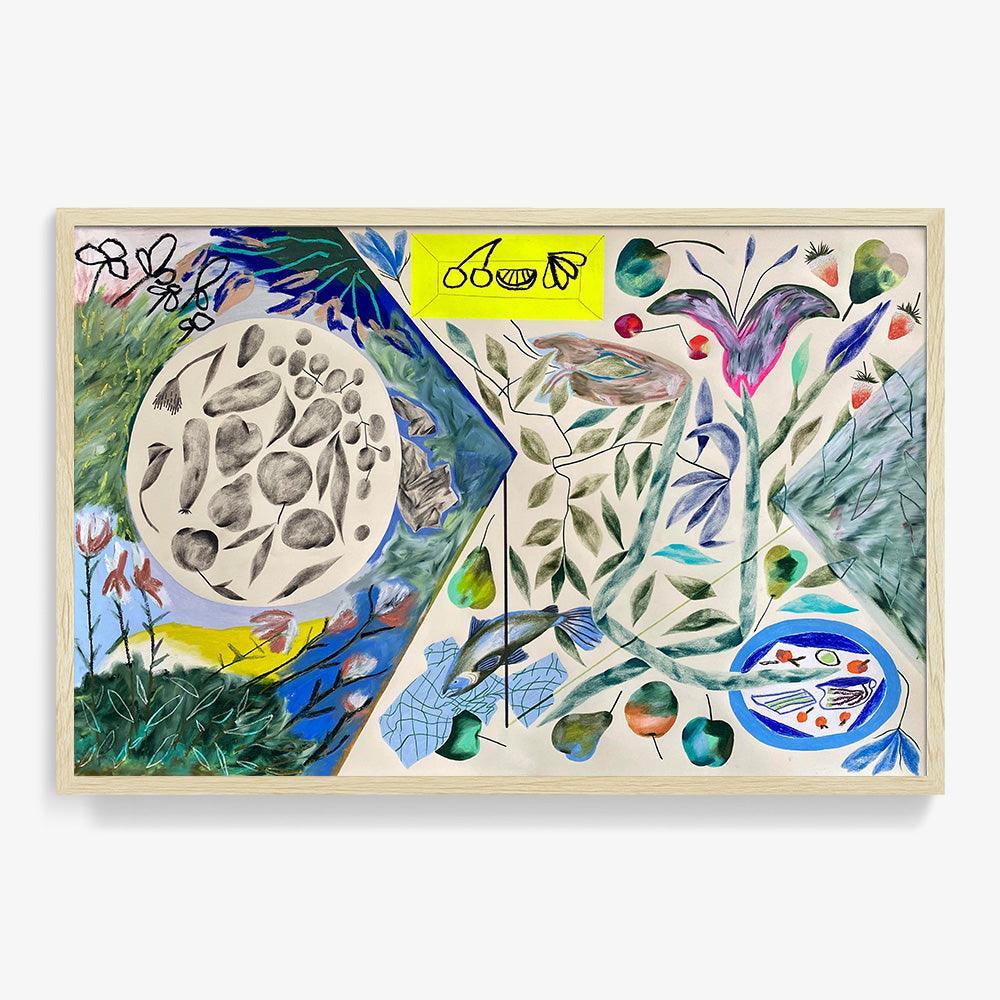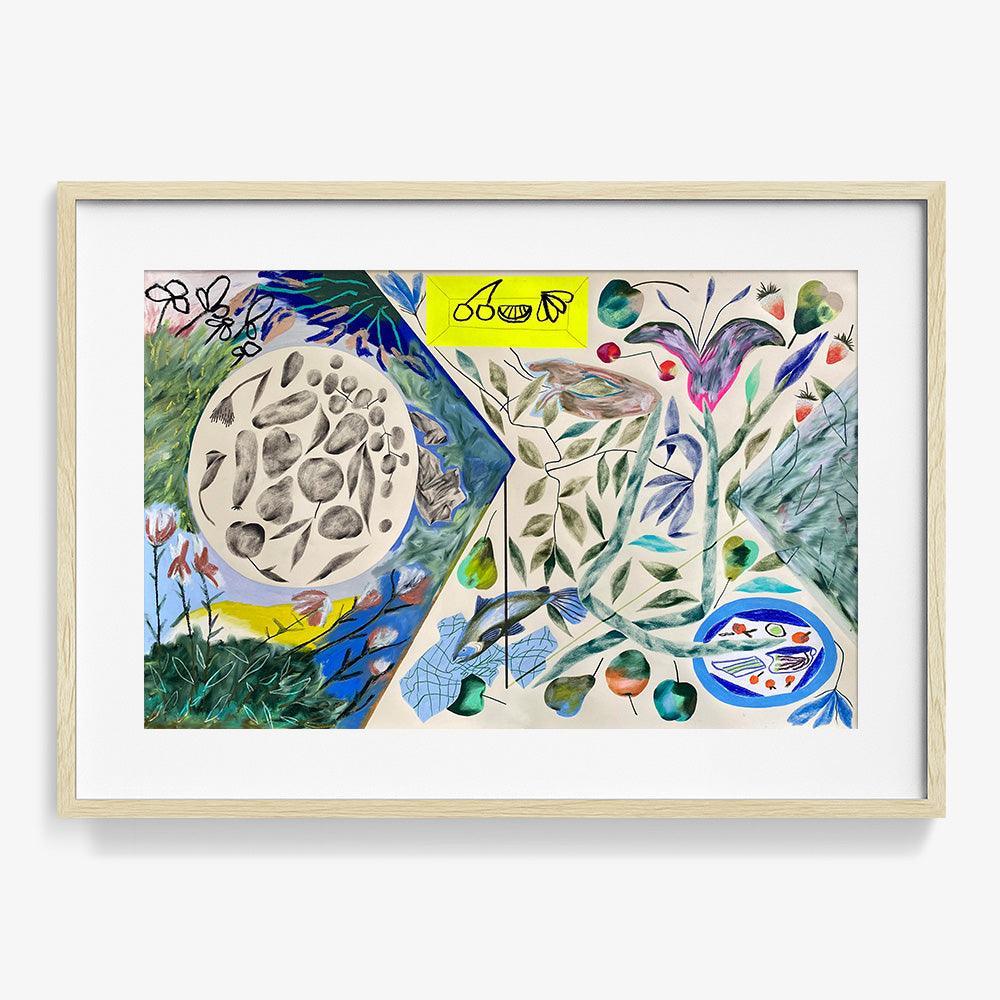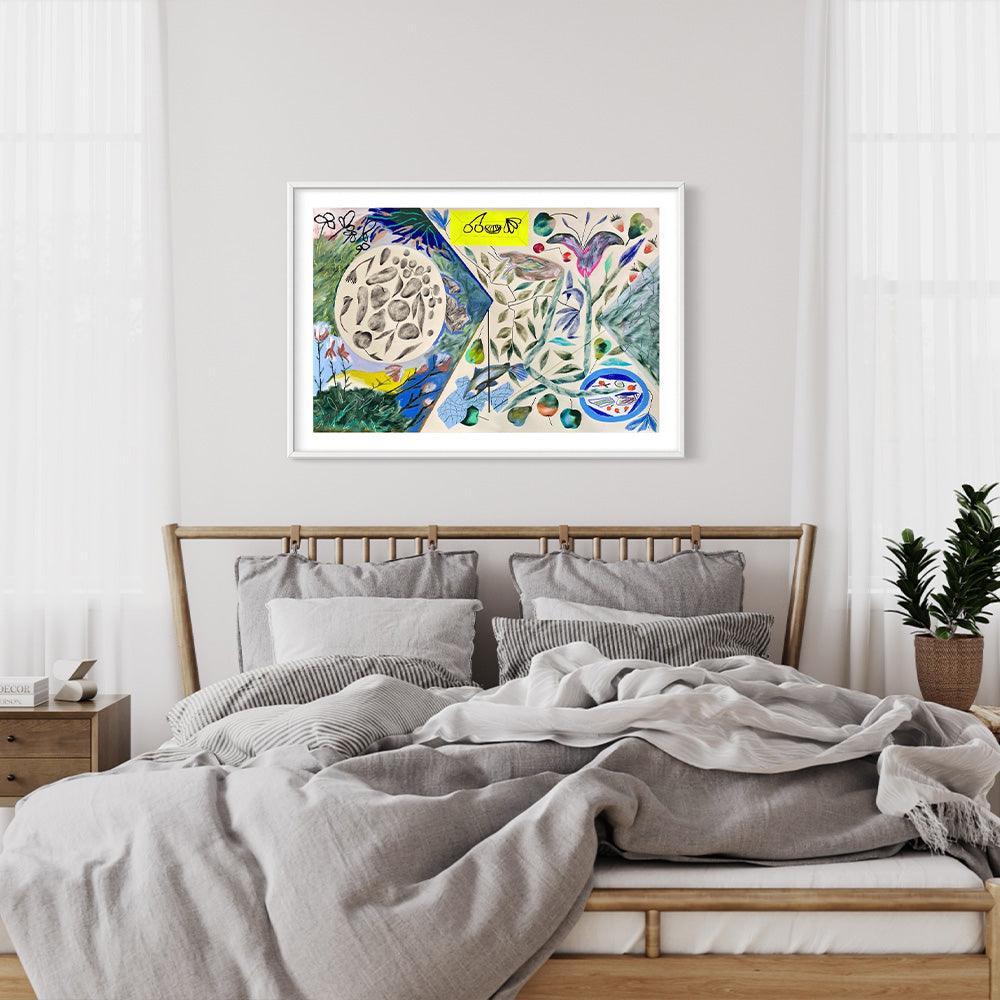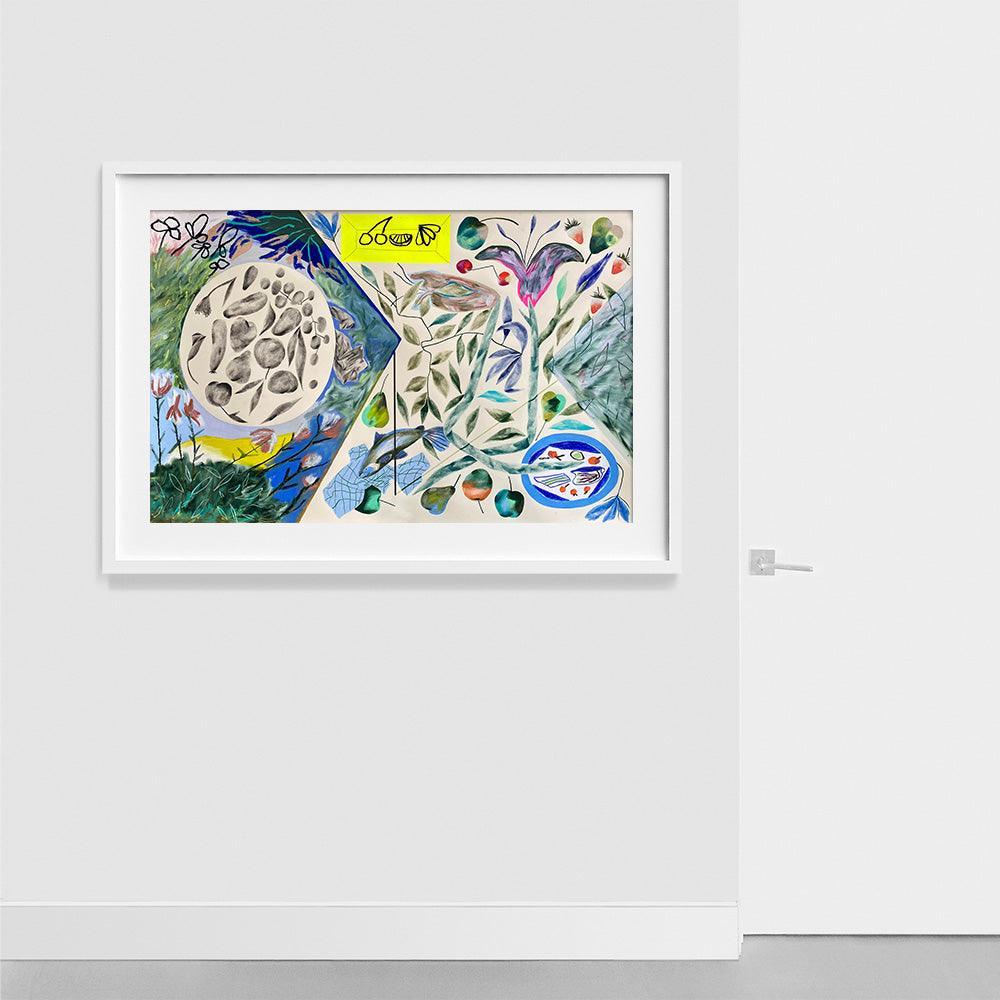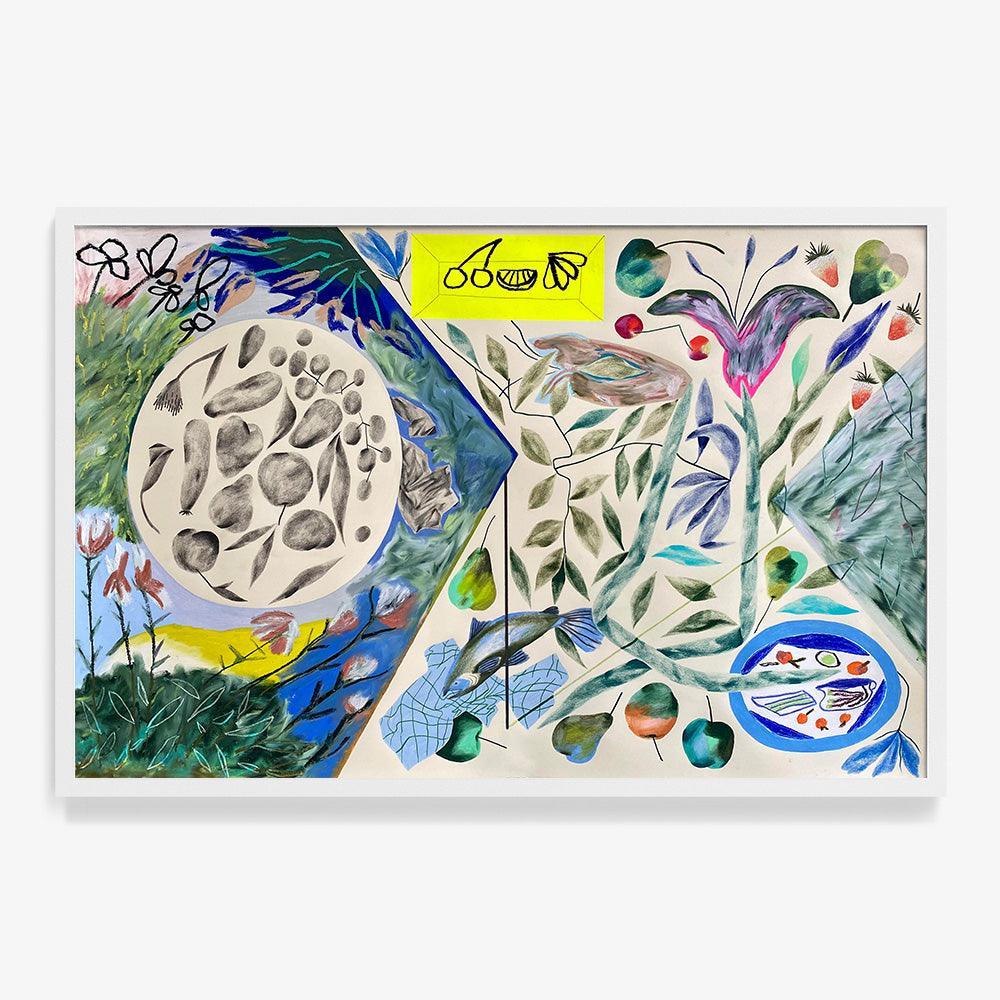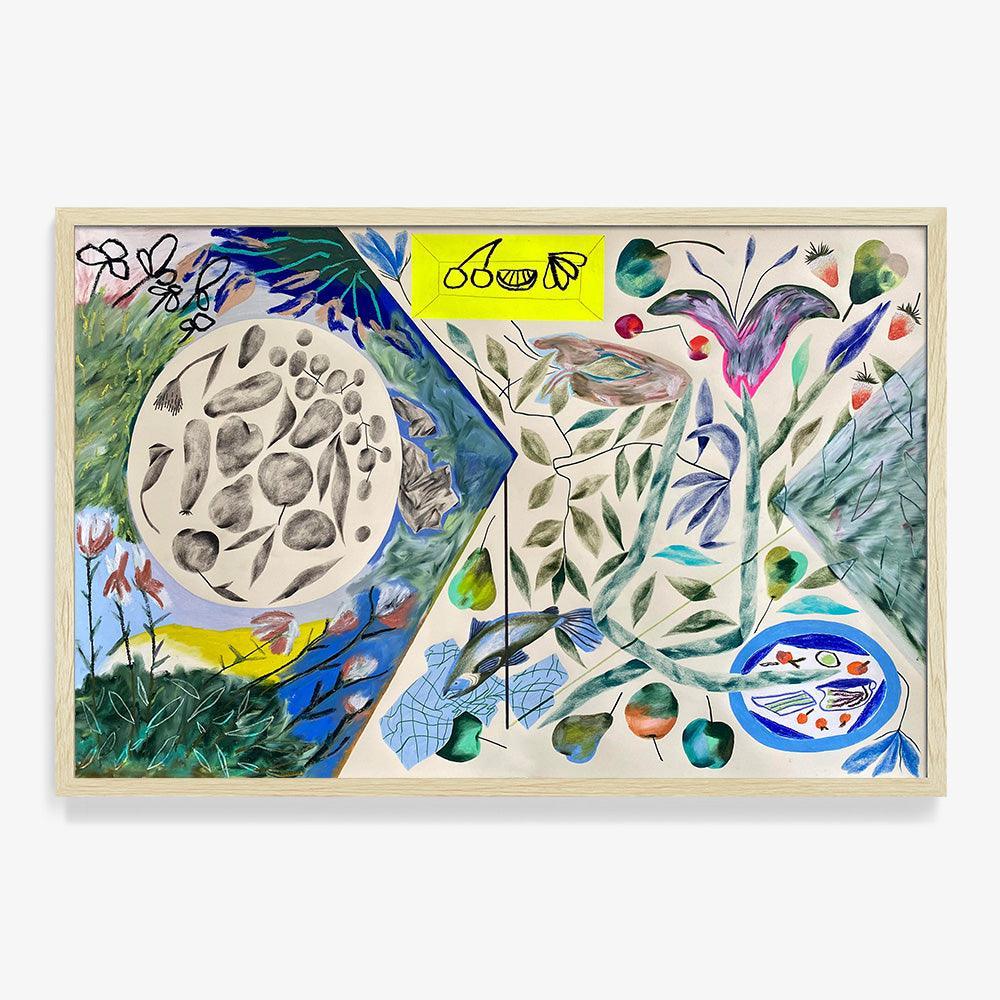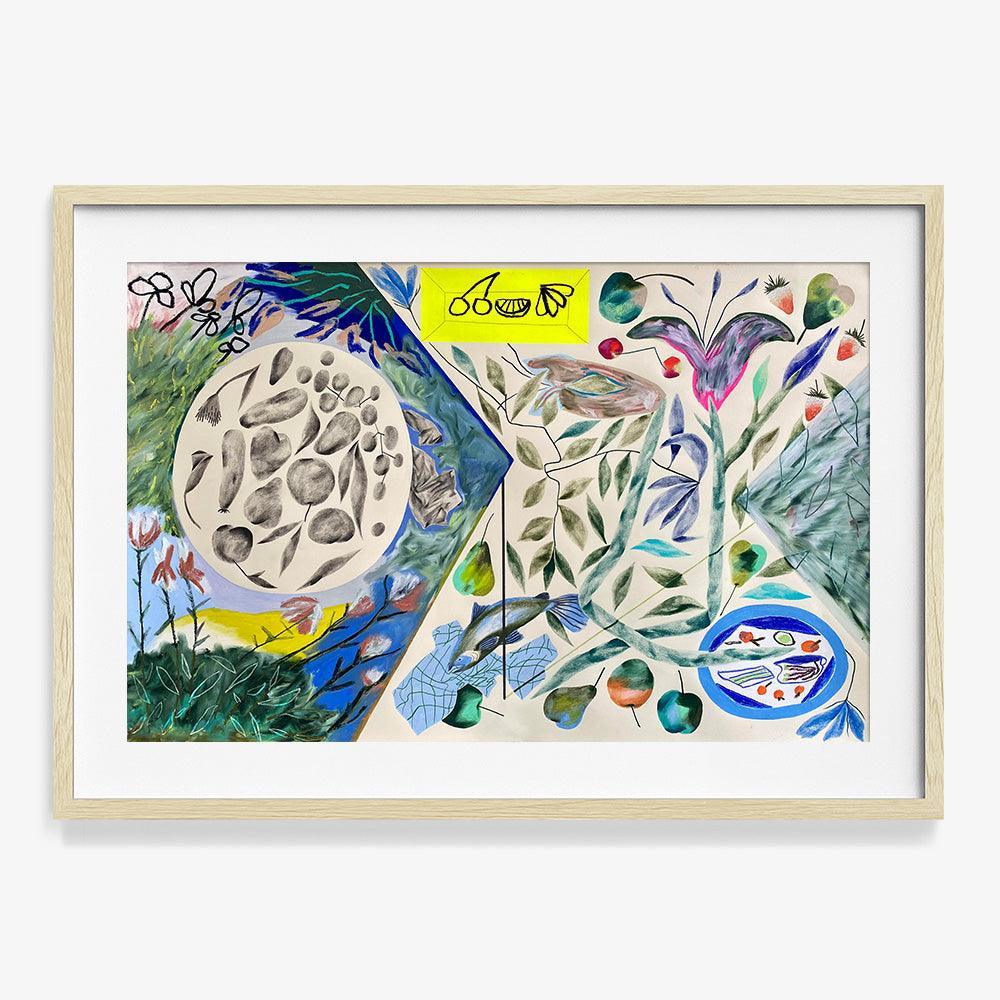 DESCRIPTION
Archival ink on museum-quality cotton rag paper | 2022
This set of prints from Laura Burke has many things in common. The works in Tabletop are all intentionally chaotic compositions, filled to the brim with imaginary fruit and flowers — and the element that tethers each piece to reality is a table. For Summer, she pictured a bird's eye view over a table of freshly cut flowers, a small majolica dish, and various fruit awaiting organization. She imagined Veritable Picnic as the most aesthetically pleasing mess she could manage, the table to the left has a Pierre Bonnard inspired tablecloth, casting a shadow onto the elements of the meal below. This series continues with themes from Burke's other work, pointing to memory and the mixing of outdoor and indoor spaces. She considers the table as a structural element to keep the viewer attached to the real world. It's familiar, and even though it's somewhat hidden in Eye Wish and Early Lunch, you can still spot it.
DIMENSIONS
12 x 18.5 inches
20 x 31 inches
26 x 40 inches
FRAMED DIMENSIONS
12 x 18.5 inches:
Matted: 19.5 x 26 x 2 inches
Full Bleed: 13.5 x 20 x 1.5 inches
20 x 31 inches:
Matted: 28 x 39 x 2 inches
Full Bleed: 21.5 x 32.5 x 2 inches
26 x 40 inches:
Matted: 34 x 48 x 2 inches
Full Bleed: 28 x 42 x 2 inches
AUTHENTICATION
The work comes with a Certification of Authenticity signed by the founder of Tappan
"I view the objects I draw as characters in a scene that the viewer is seeing by accident. They're lovers and friends, playing out intimate moments that I hope can be related to."
-Laura Burke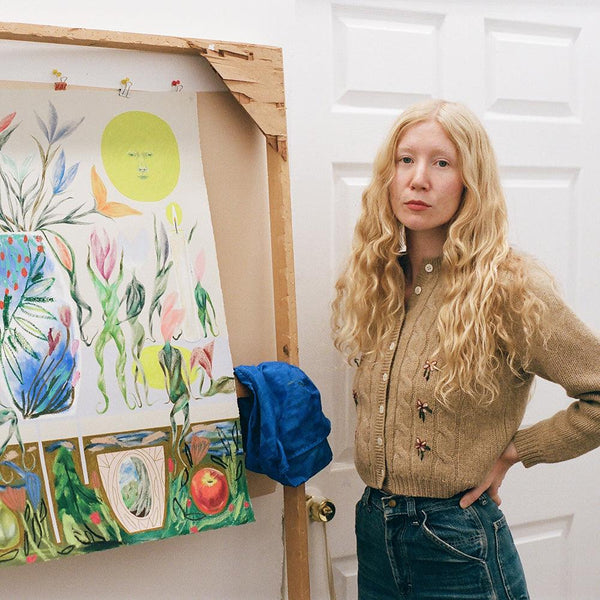 About the Artist
Laura Burke
Laura Burke's work has been featured at the Oregon Museum of Arts & Crafts, in Harper's Bazaar, It's Nice That, and Booooom, among others. Her work explores the significance of memory in relation to what is still around us.
In the Studio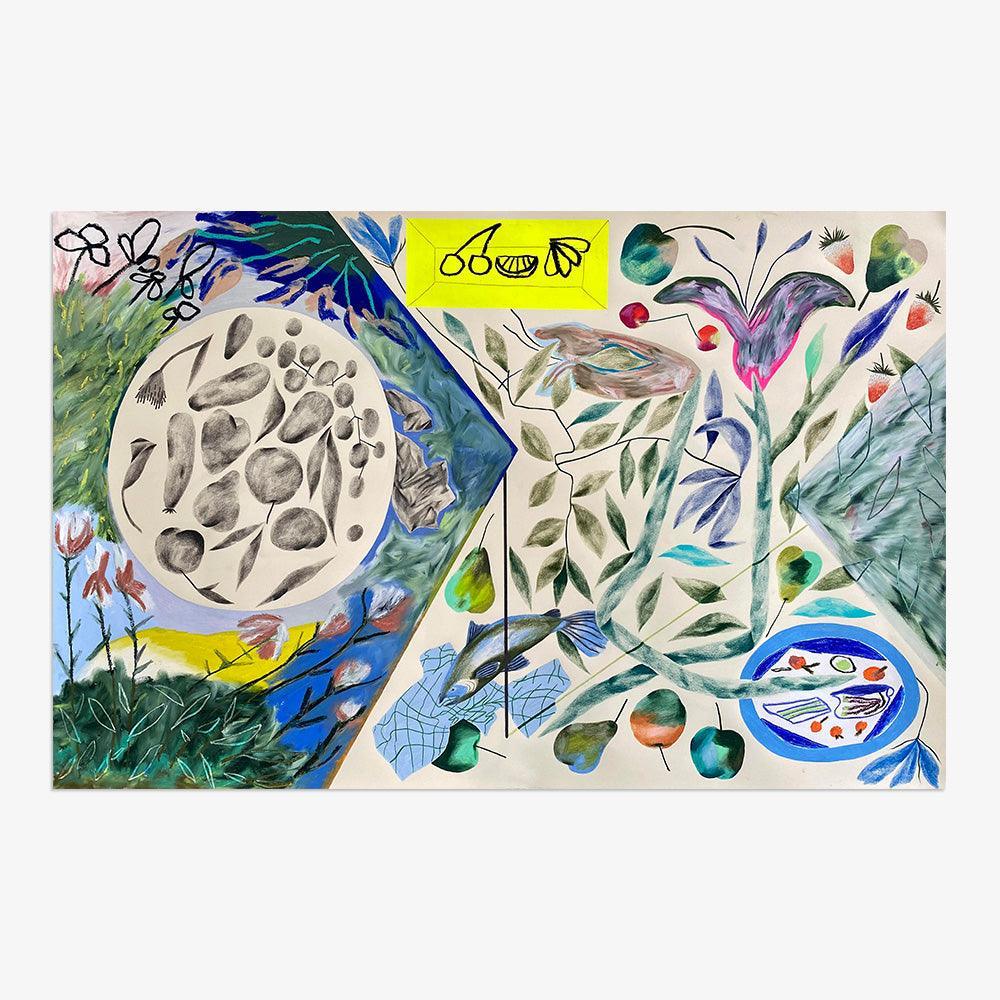 Choose options