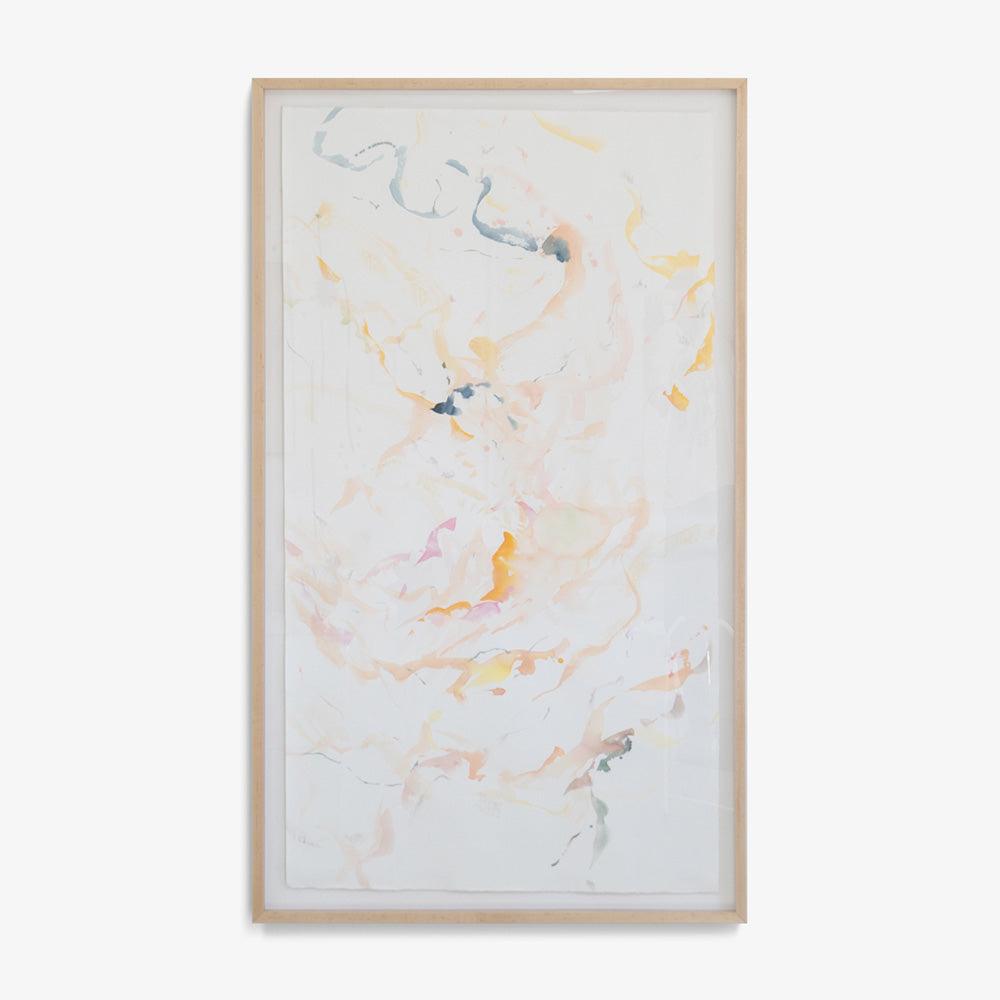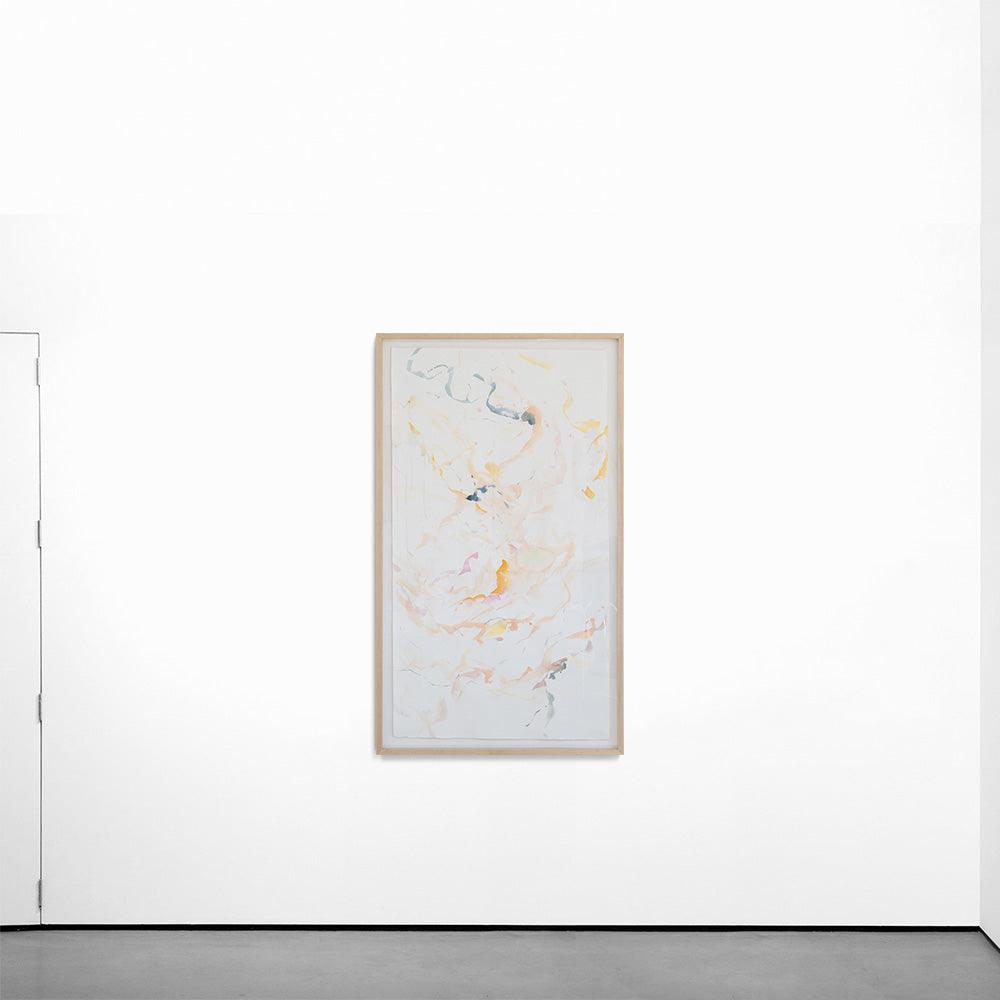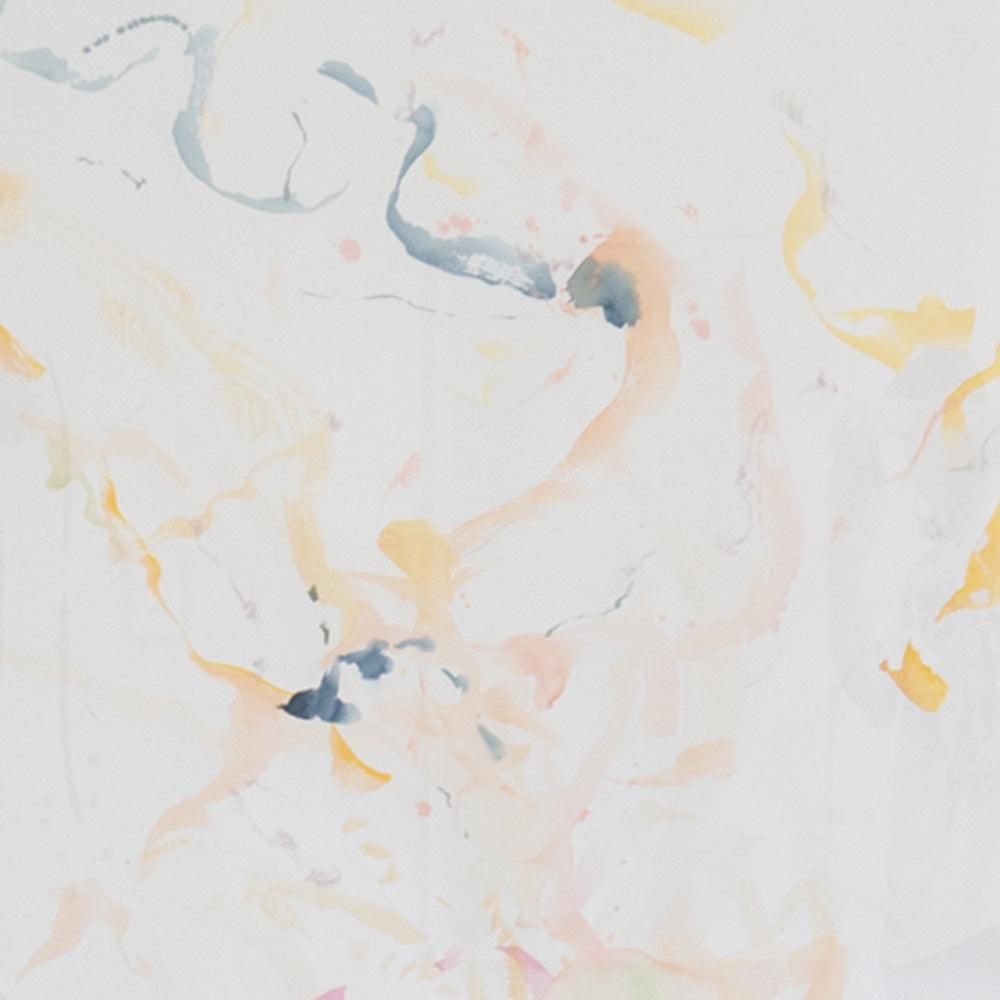 DESCRIPTION
Watercolor on paper | 2023
Artist, poet, and spiritual thinker Satsuki Shibuya continues her work translating the energy of the unseen, energetic world into something more tangible. She offers the following poem to accompany Usher in Light:

As energy comes through, so does light.

Closing our eyes, we can see beyond physical form, limiting ideas, and preconceived beliefs that no longer serve us.

Light swirls around, cocooning us with love while we expand beyond our comfort, ushering in visions of possibilities no other can interfere.

Eyes closed, breathe in.

Eyes opened, believe.
DIMENSIONS
55 x 30 inches
FRAMED DIMENSIONS
Floated: 60 x 35 x 2 inches
AUTHENTICATION
Signed by artist.
The work comes with a Certification of Authenticity signed and numbered by the Co-Founder of Tappan
This work is on hold for a collector. Click 'contact to purchase' to join the waitlist.
This original artwork has sold
Follow Satsuki Shibuya to get updates on their practice and upcoming exhibitions
"I associate sounds with colors, or more specifically, certain sound waves as colors. It is a combination of the sound tone, mixed with a sensory connection to the vibration felt throughout the body which produces an association with a particular color."
-Satsuki Shibuya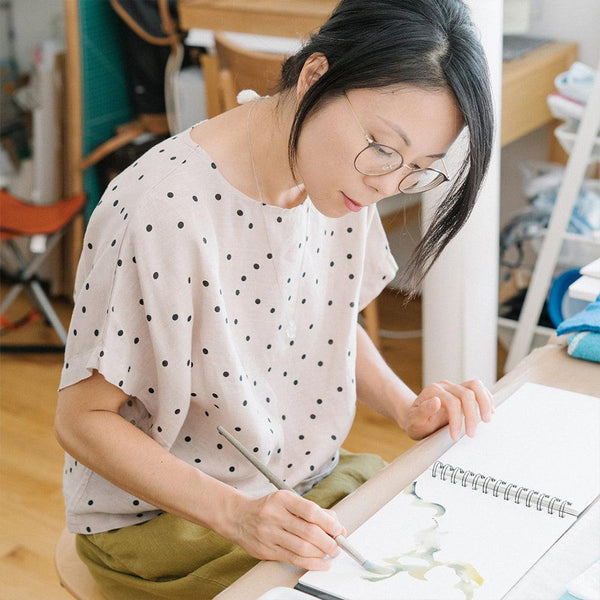 About the Artist
Satsuki Shibuya
Featured in Architectural Digest, Vogue, Kinfolk, Artforum, and Cereal Magazine, Satsuki's meditative abstract watercolor paintings and limited edition prints play with neutral tones and elegant brush strokes. Memory and meditation form the foundation of her practice.
In the Studio