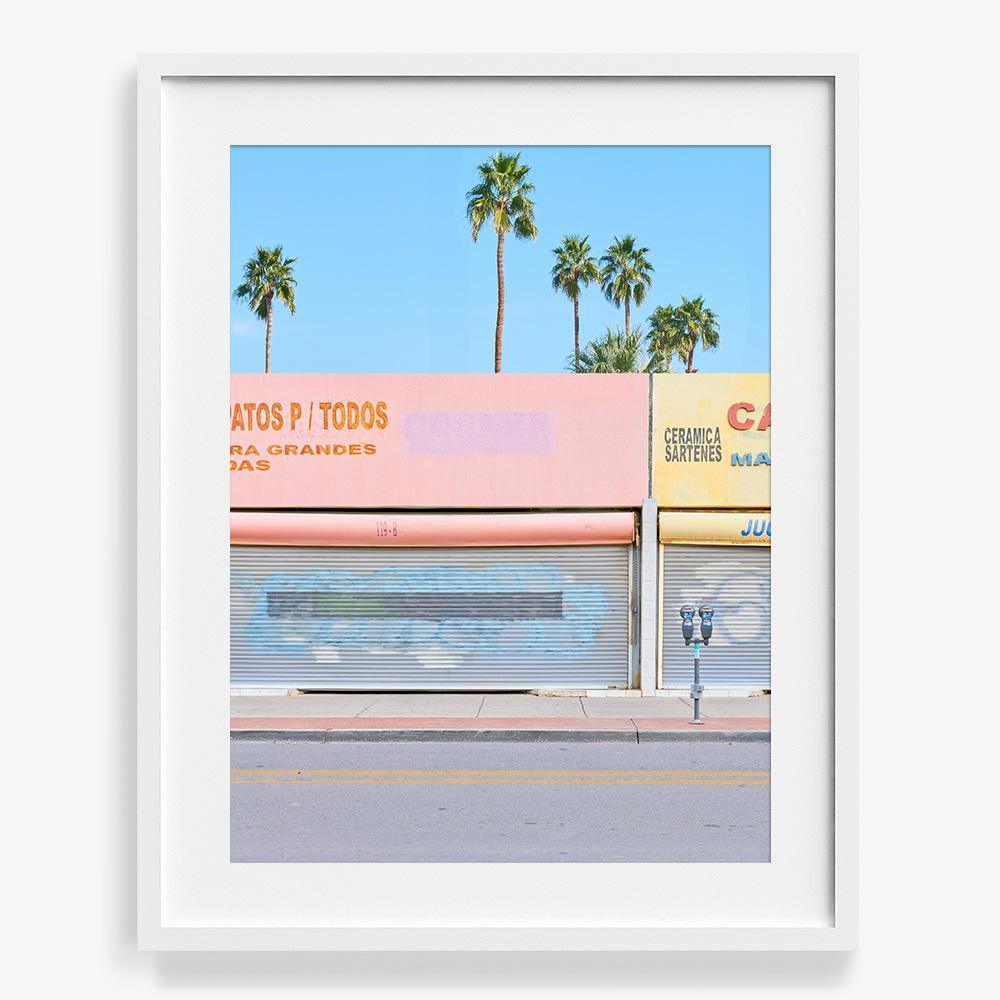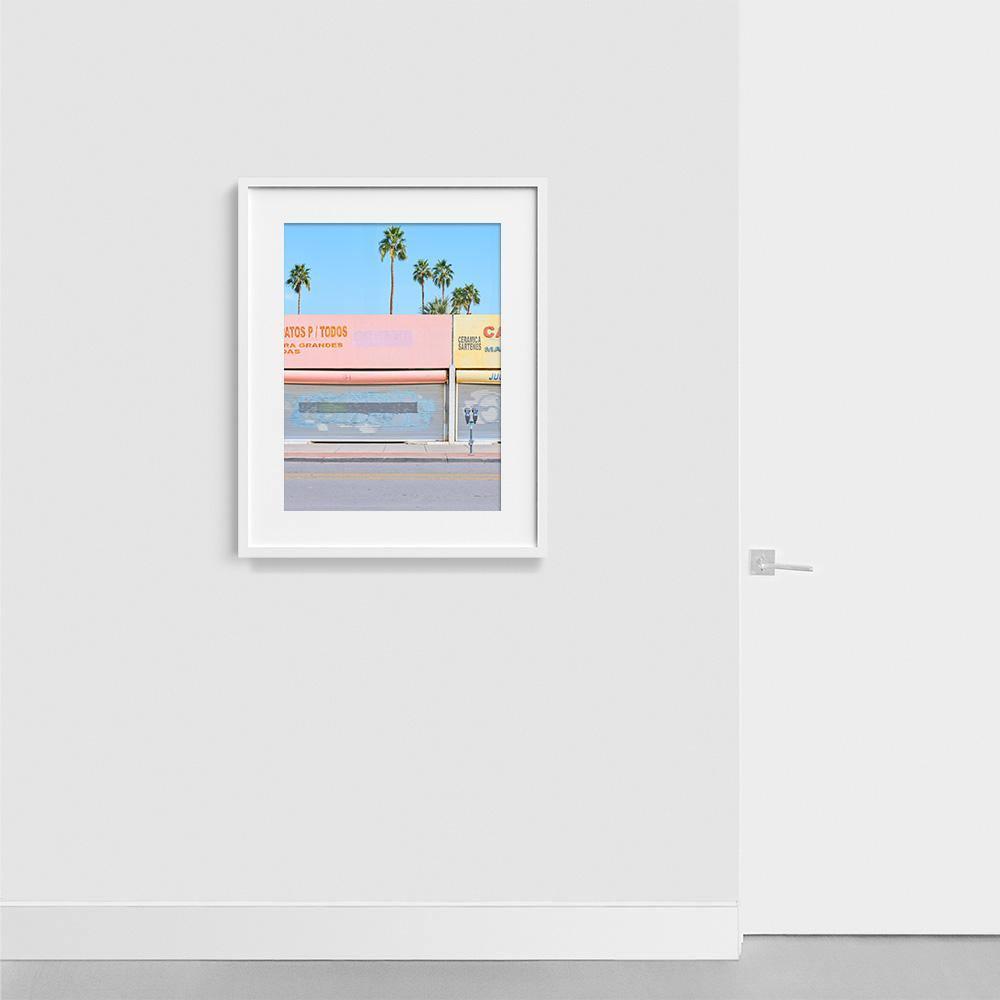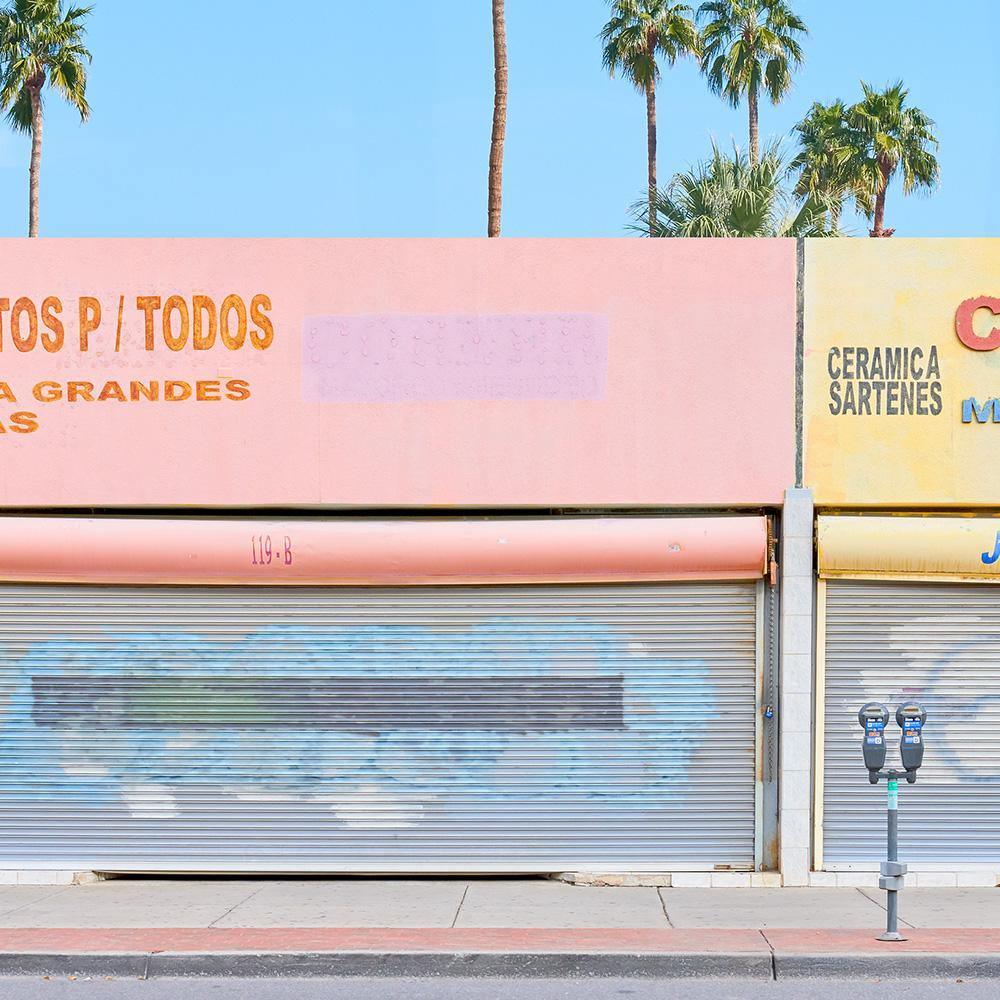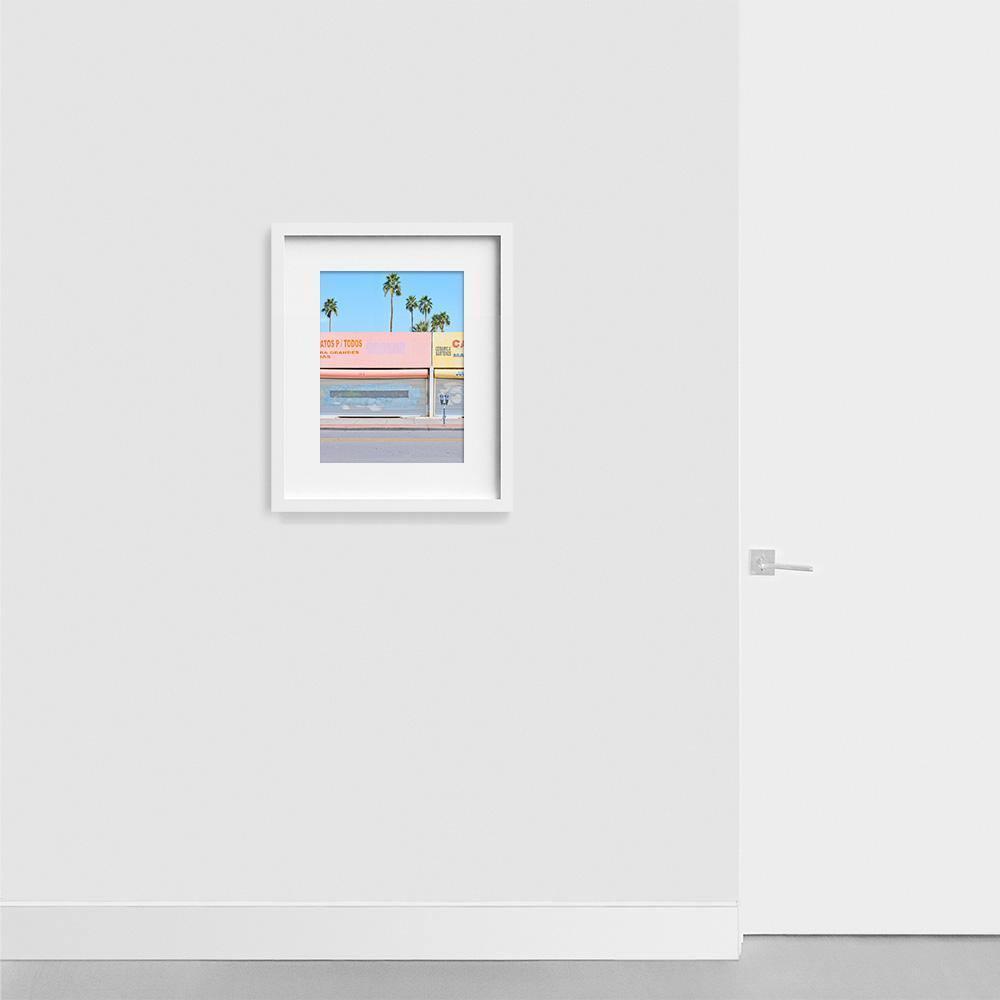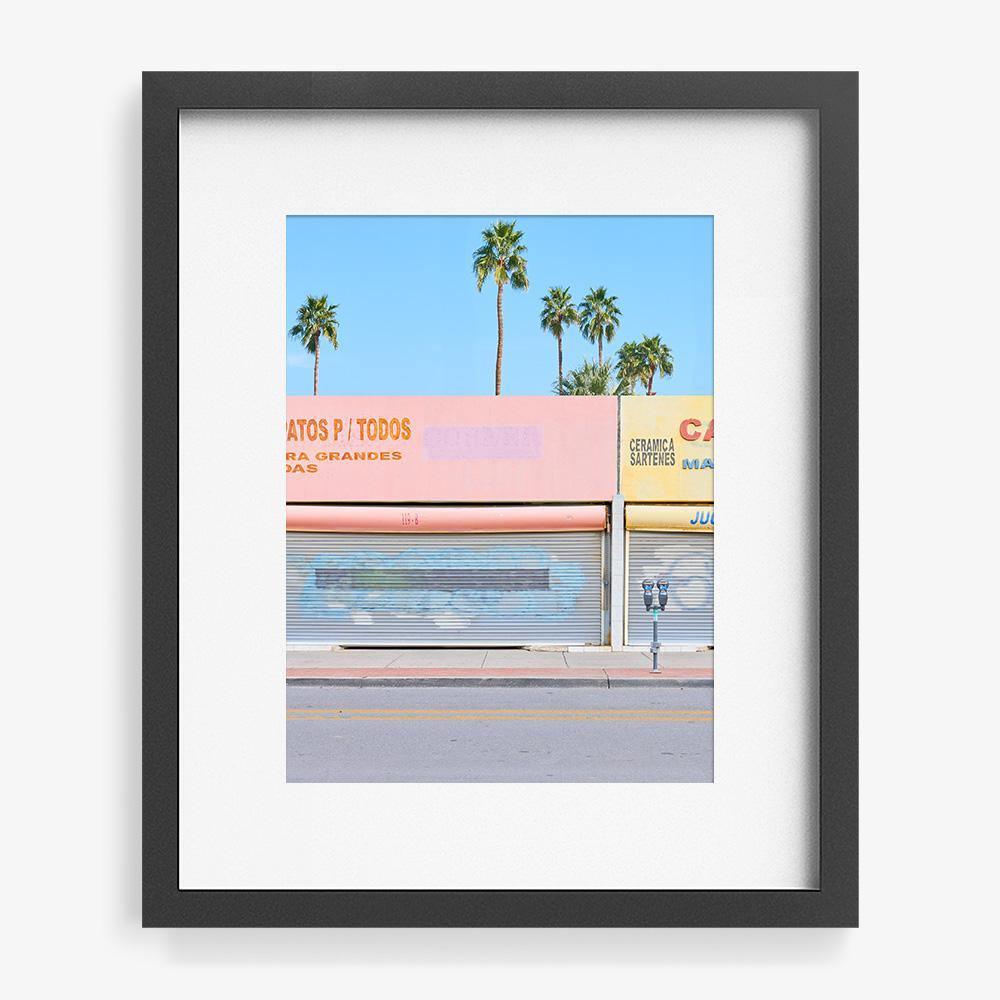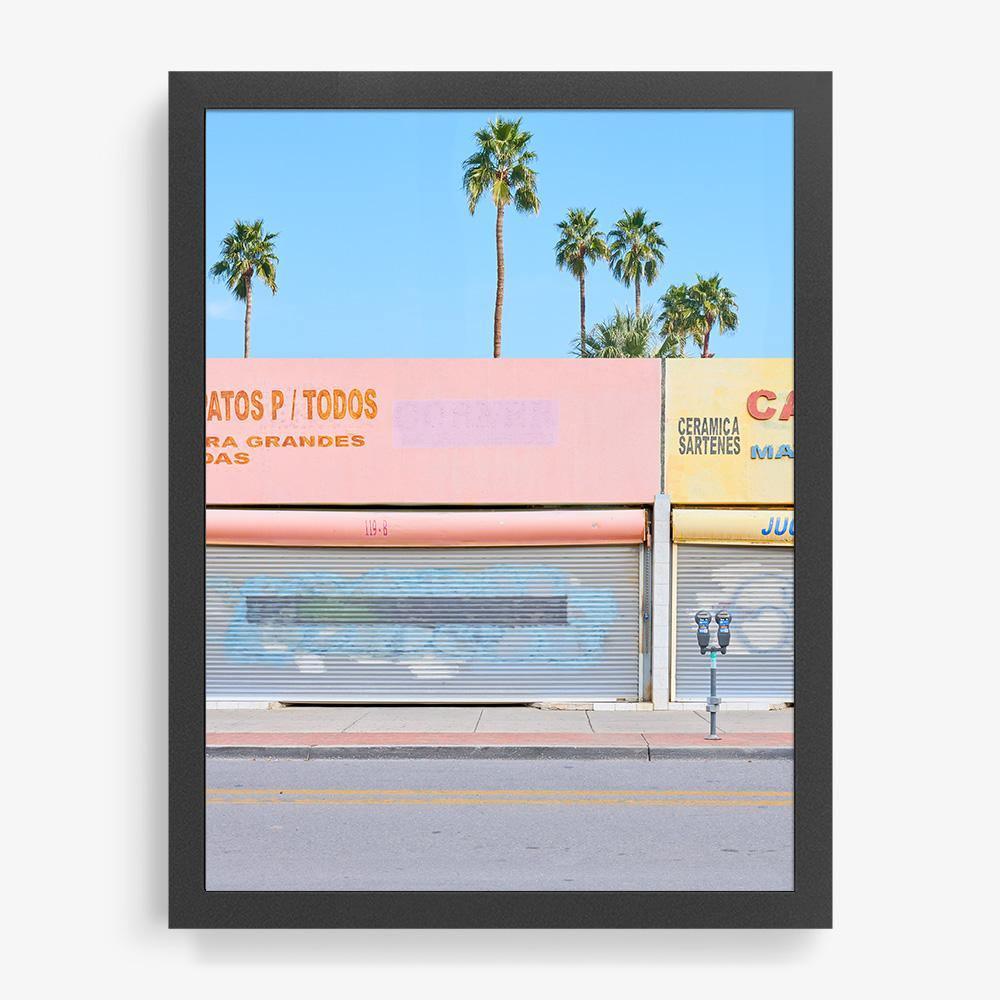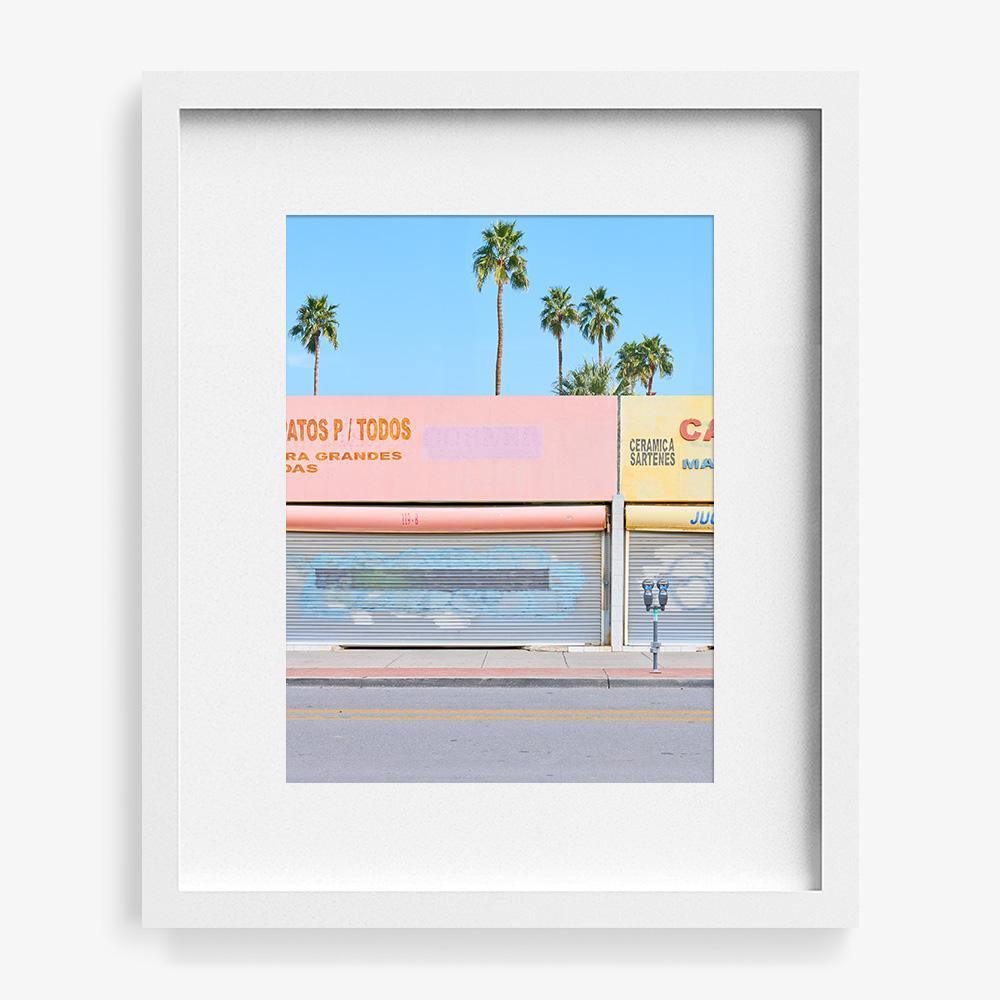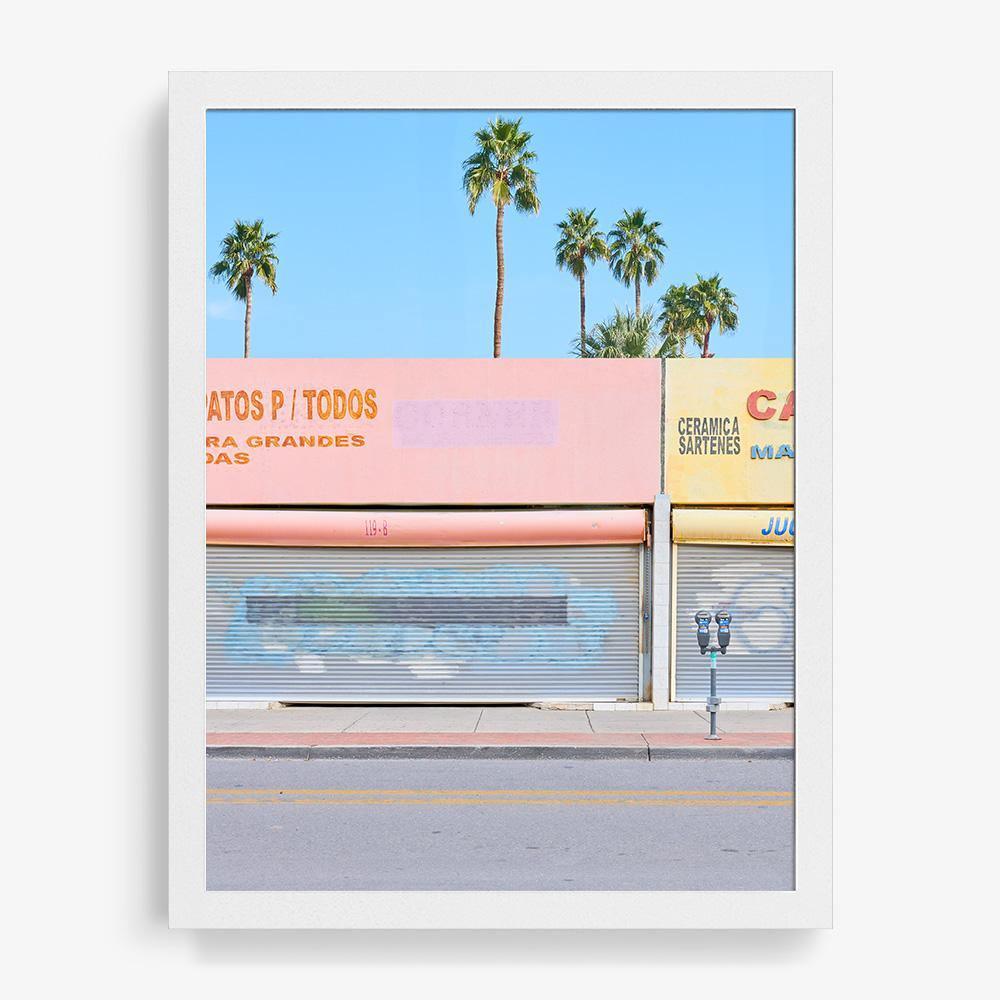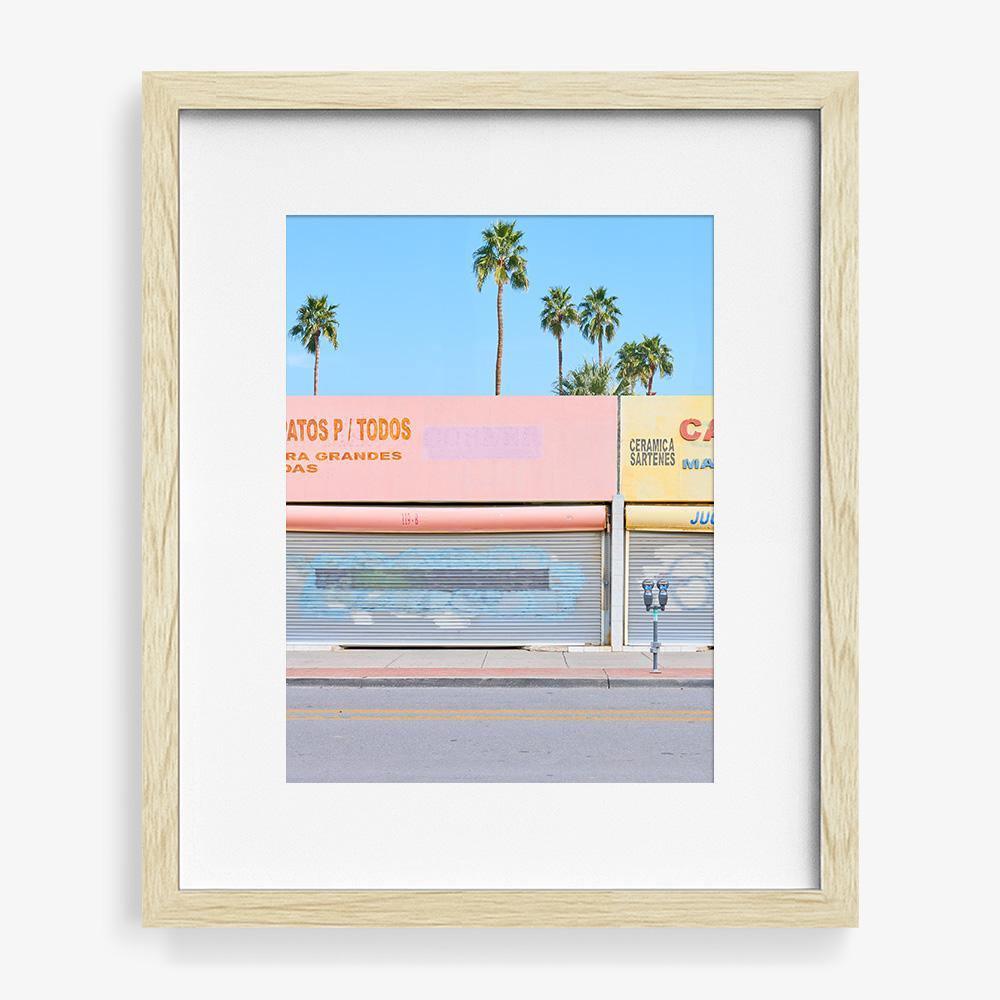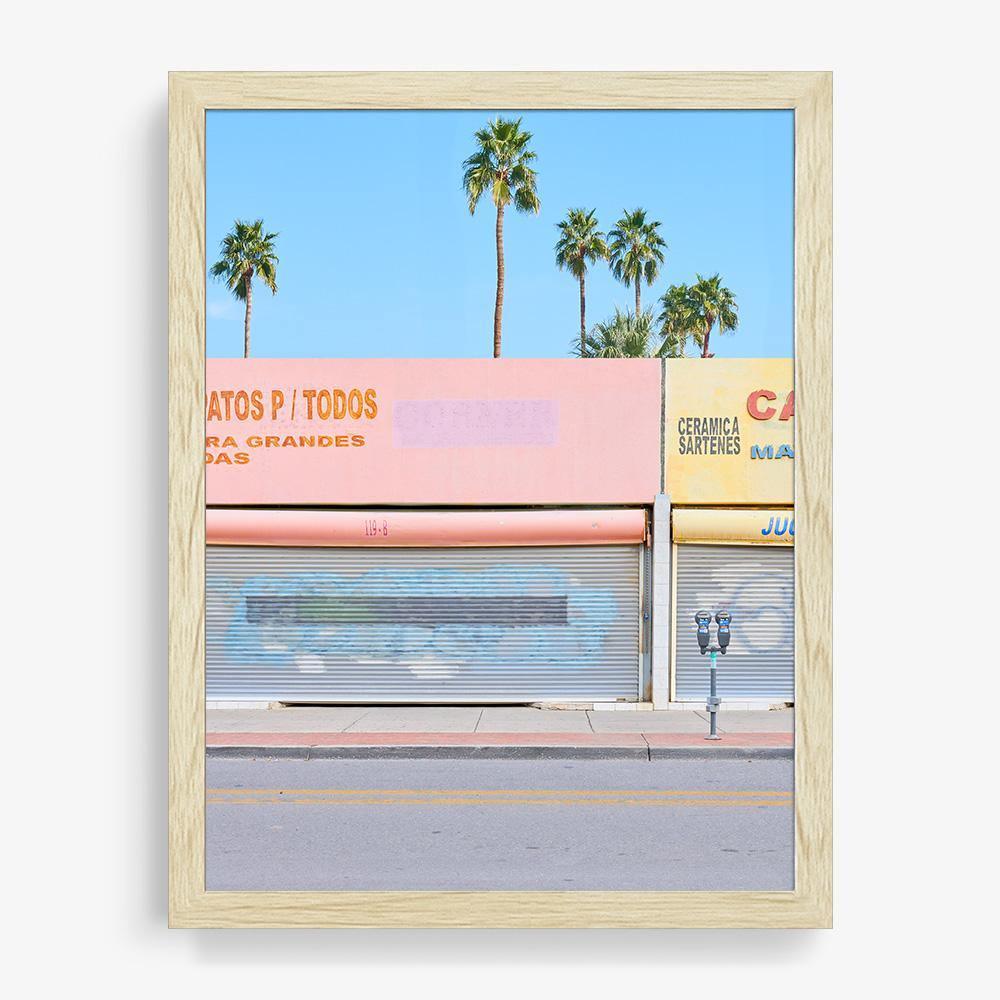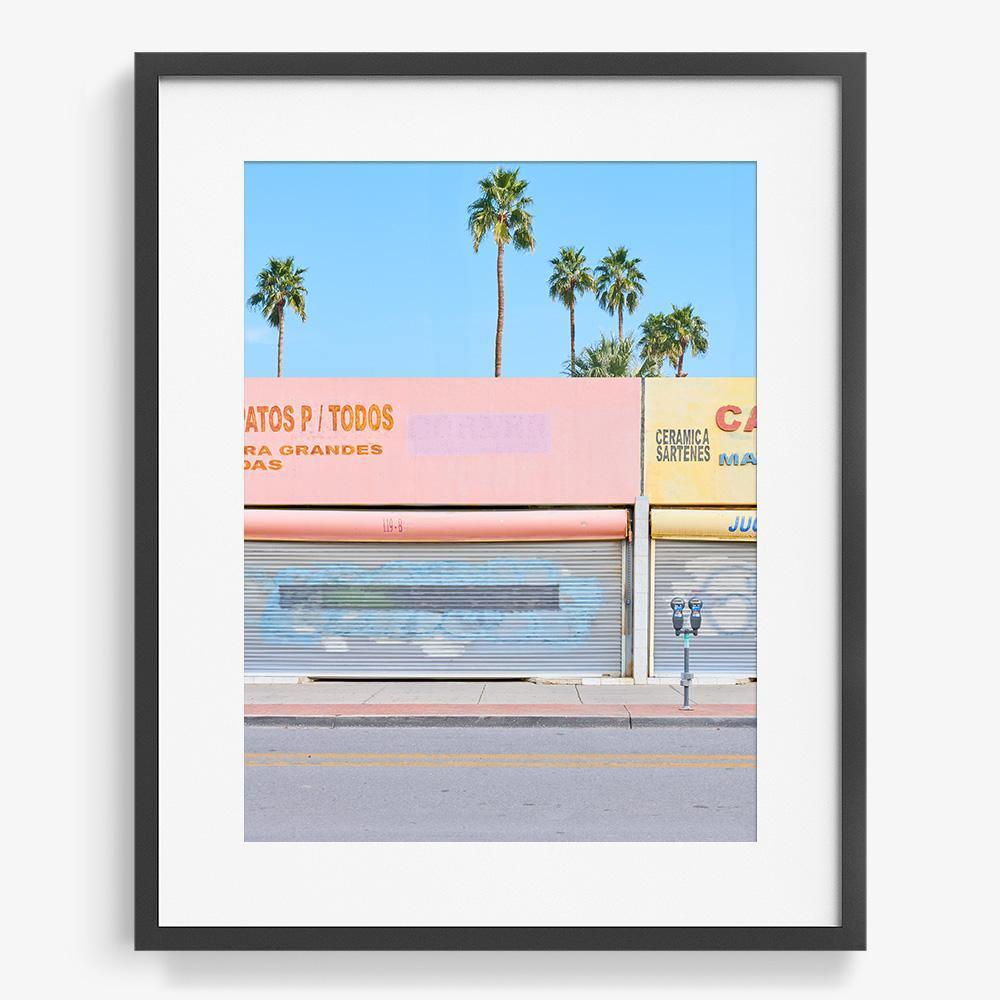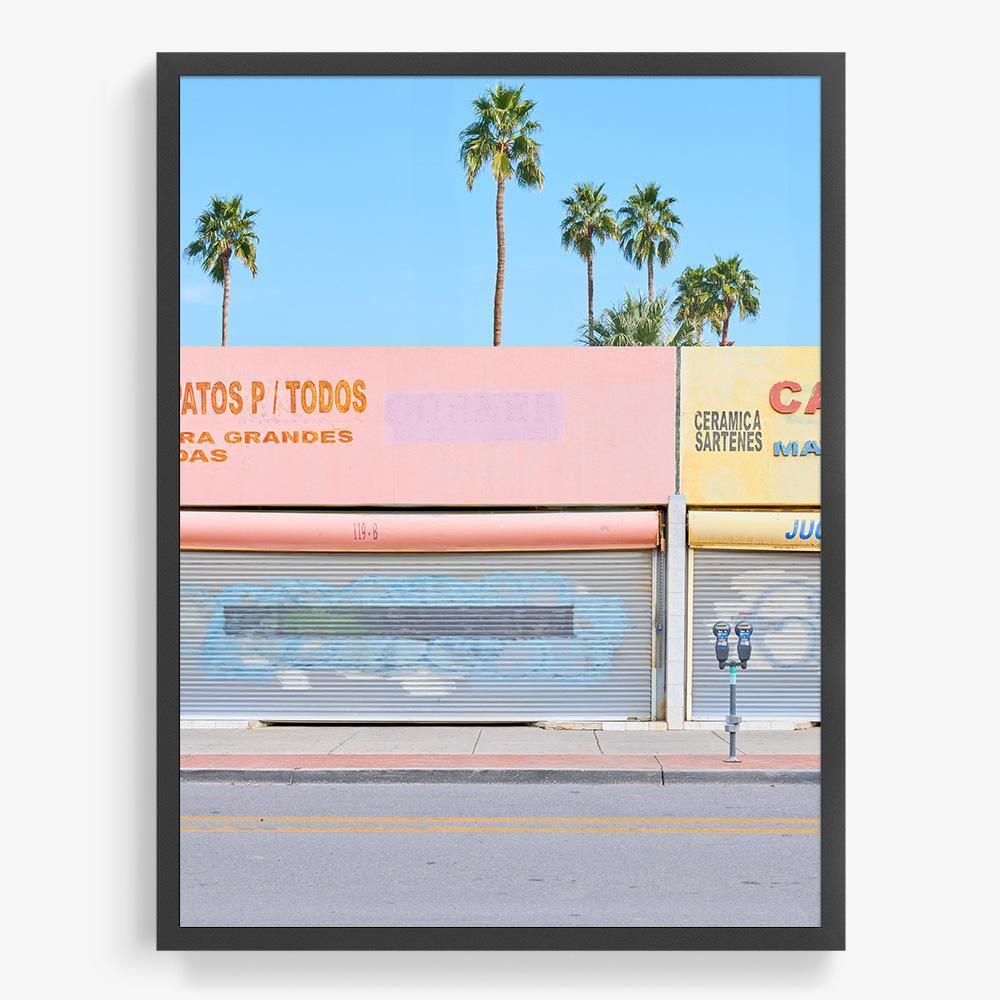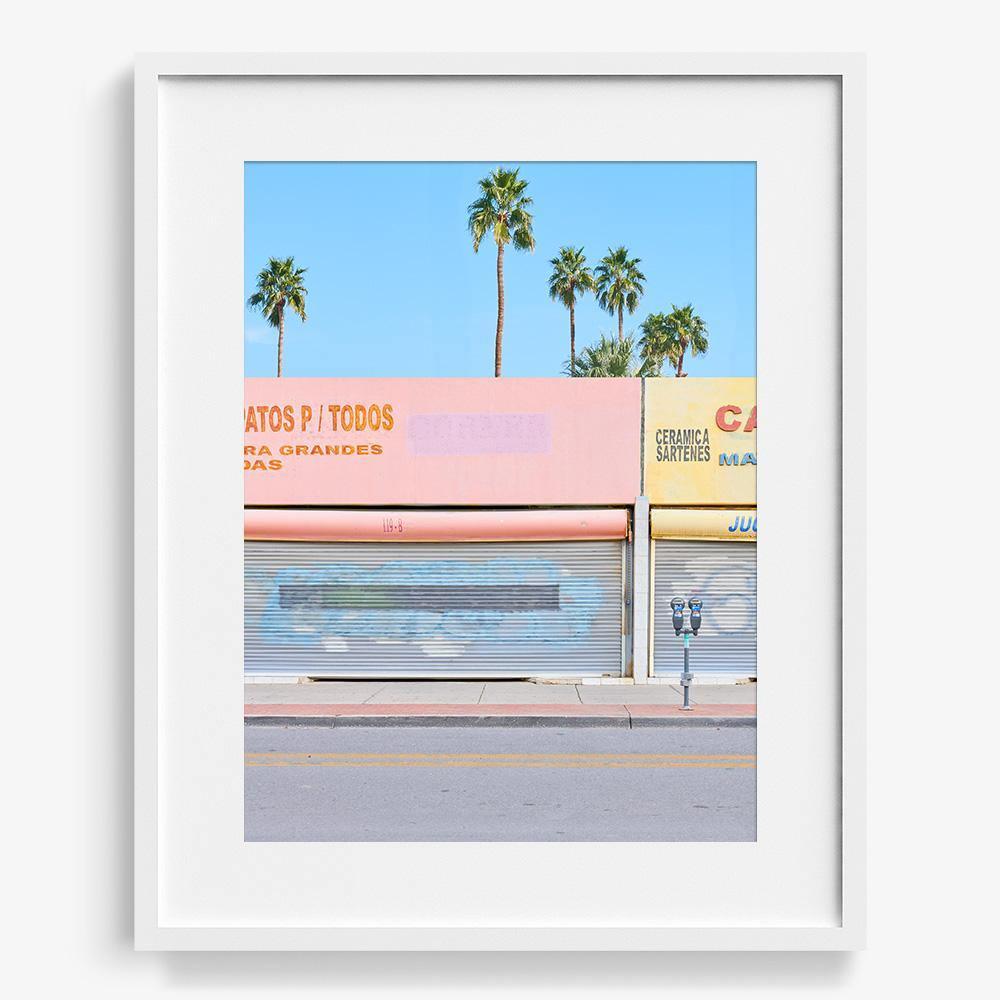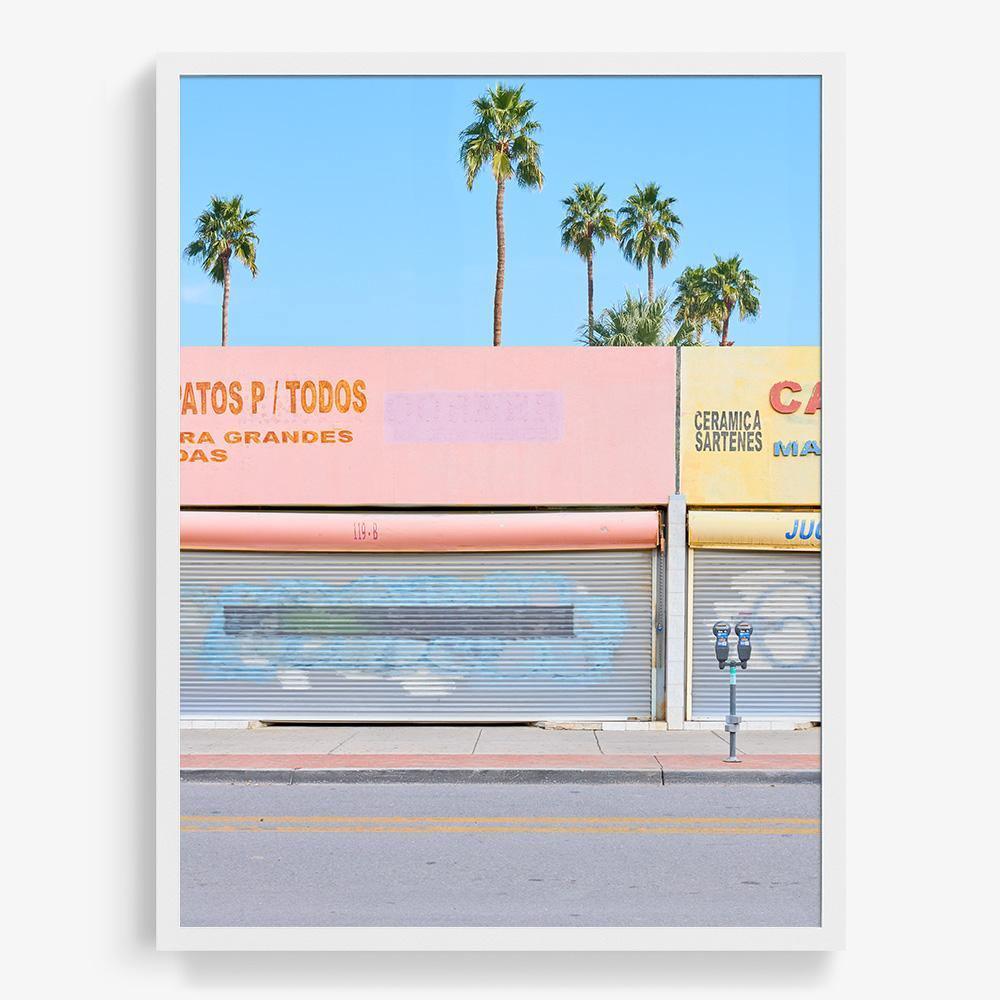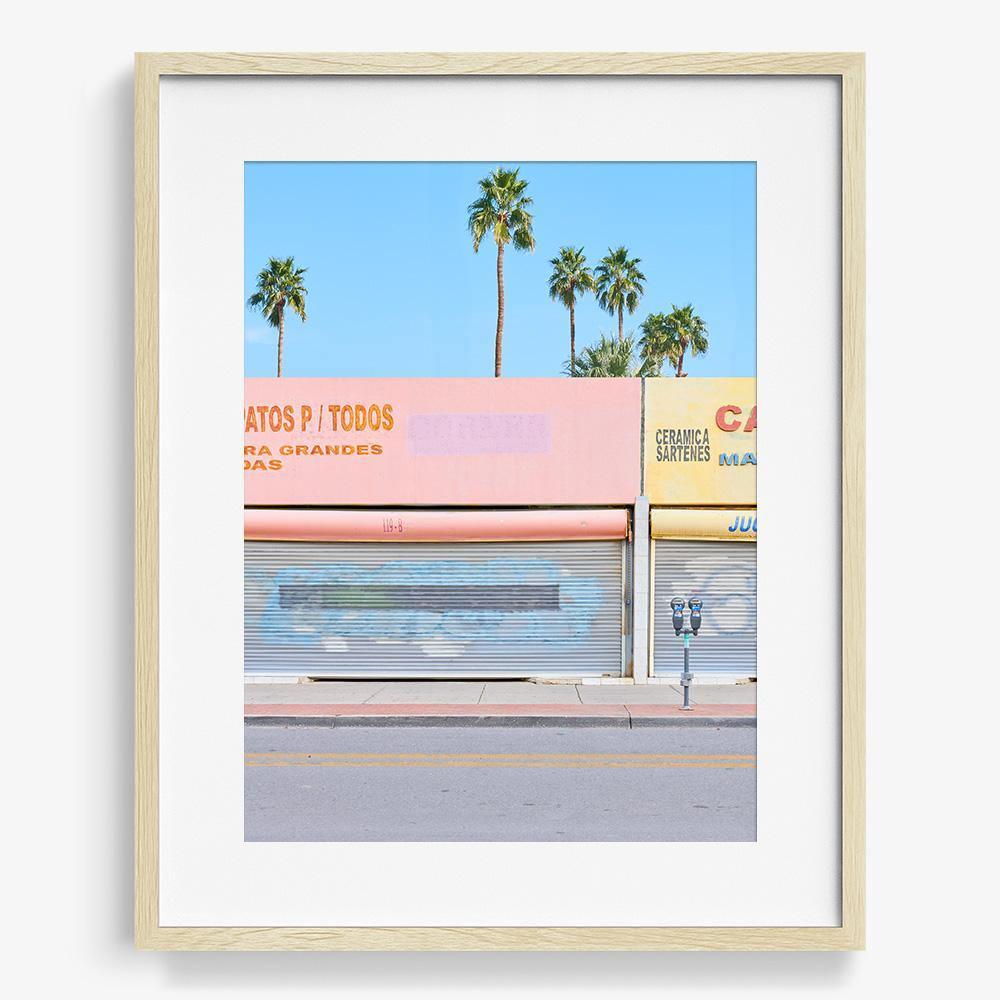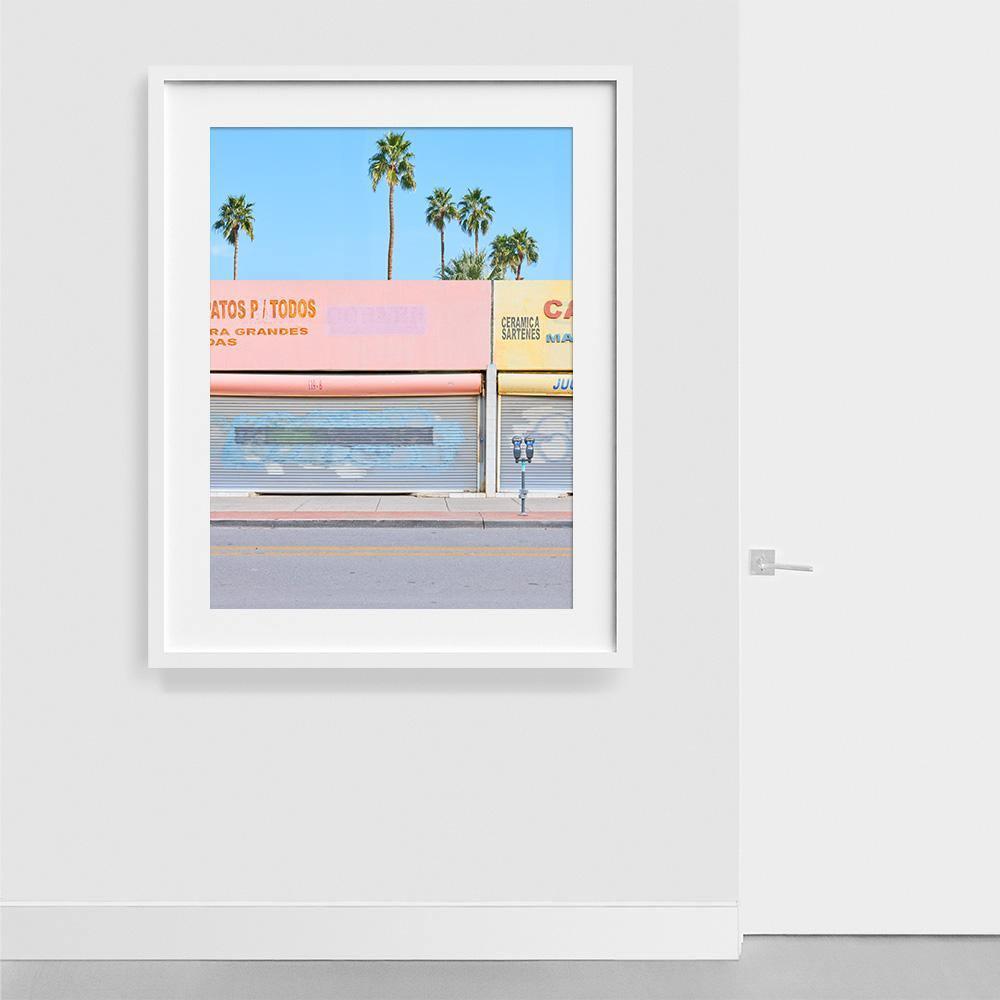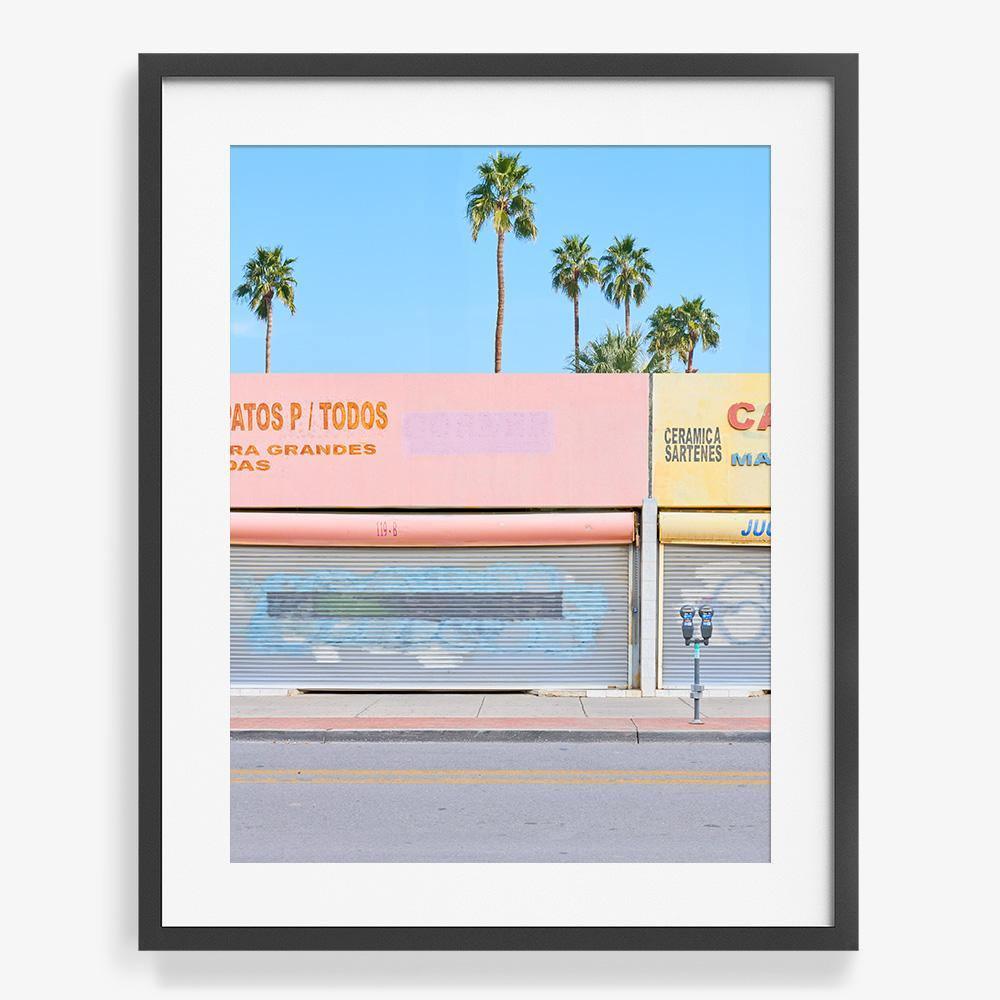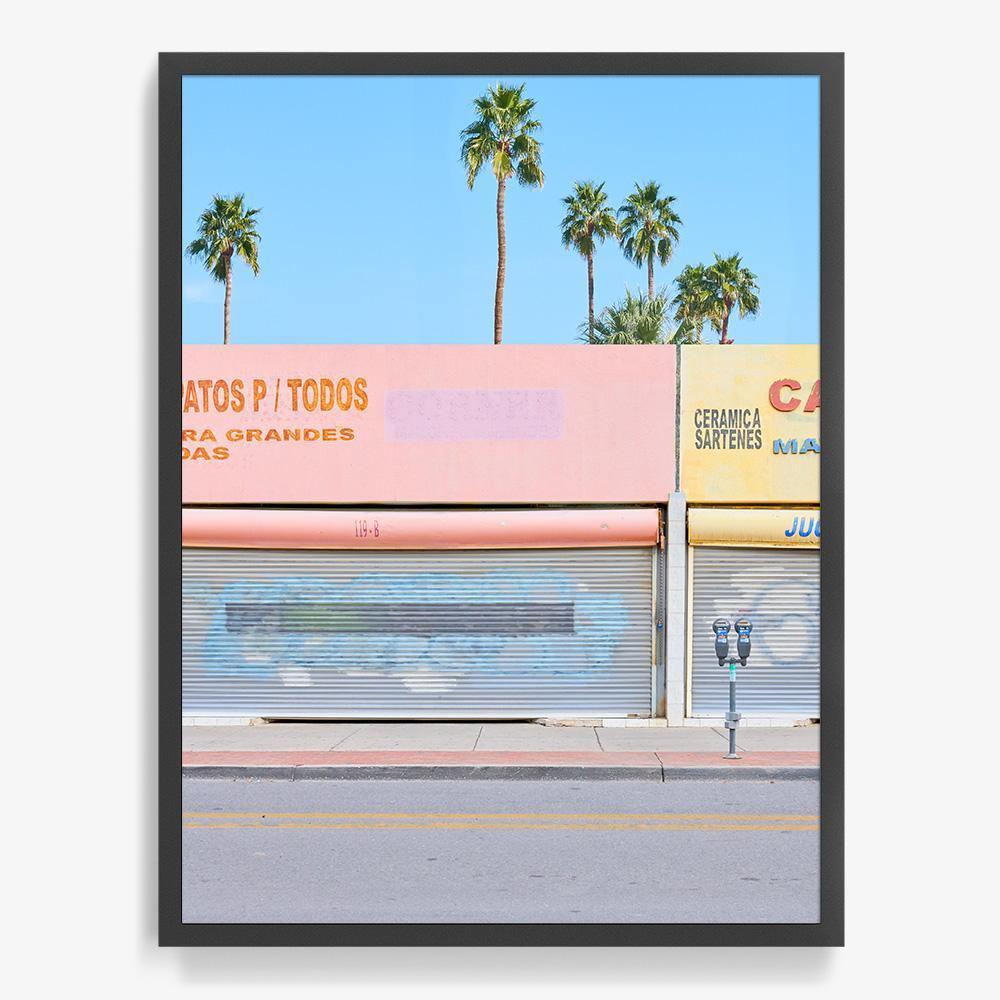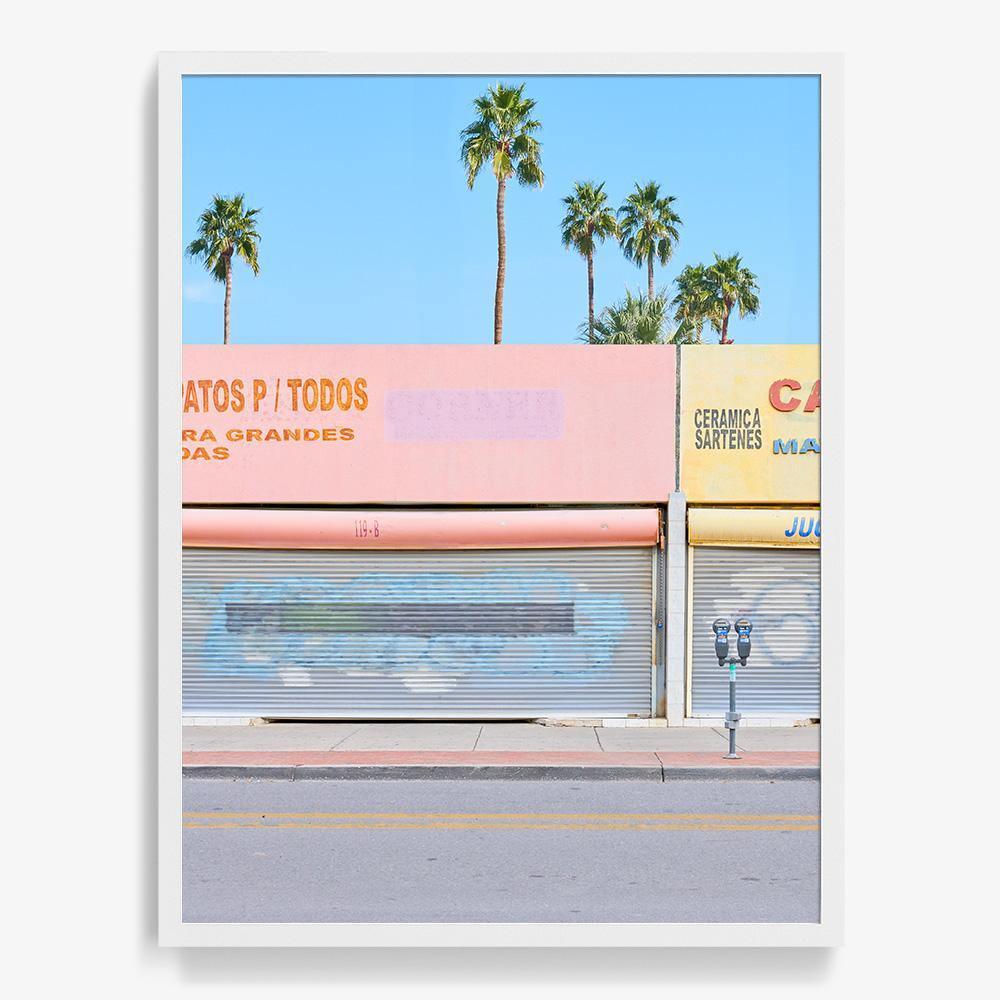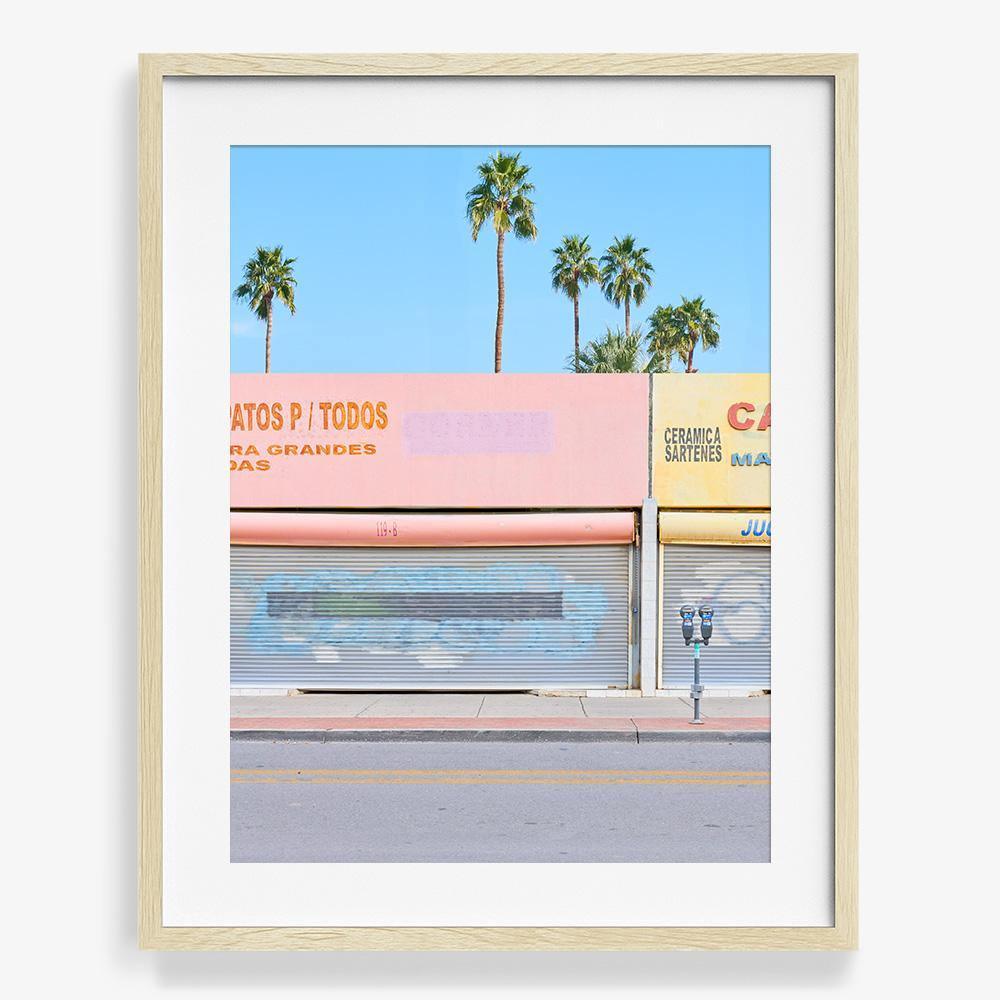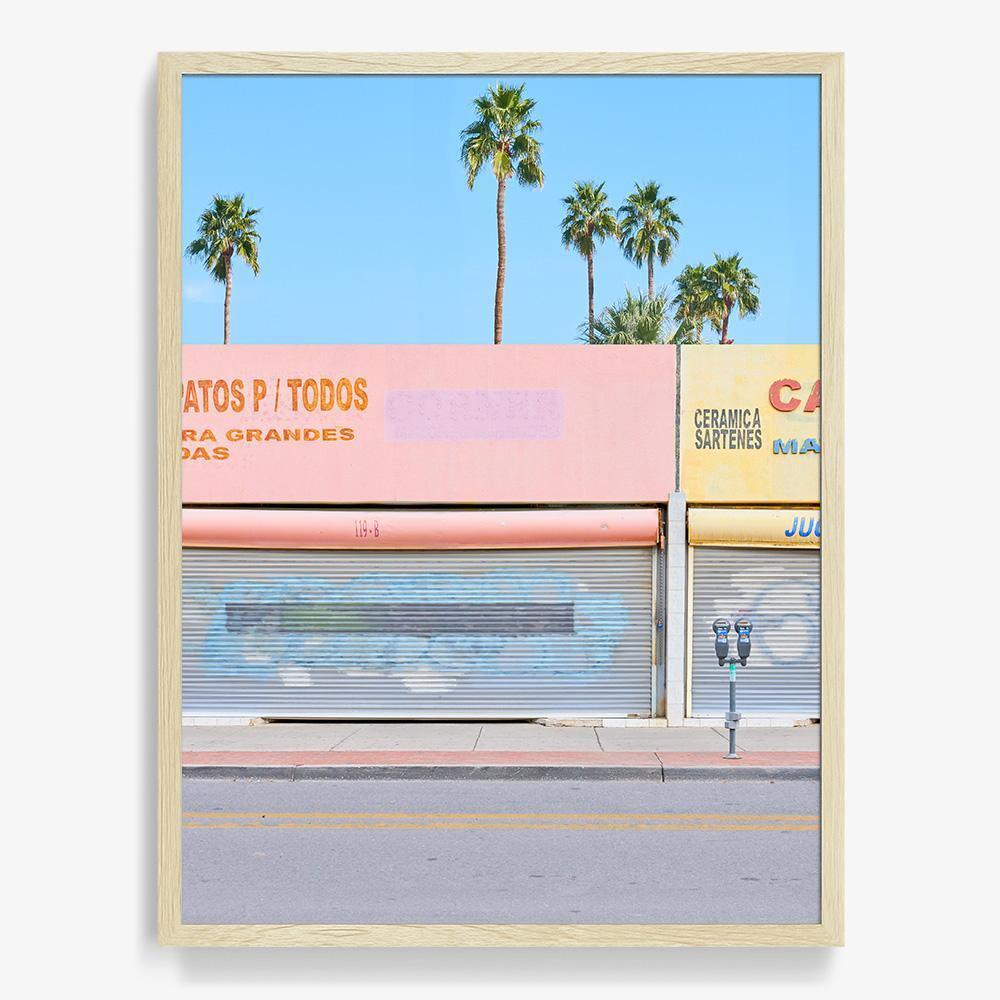 DESCRIPTION
Archival pigment print | 2020
Location: Los Angeles, CA
"States of Color" is a new series chronicling Needham's continual search for line, shape, and color. The photographic series was taken during the artist's travels around America and Spain, ultimately ending with a road trip from Los Angeles to Kansas City. "The series bends towards a more joyful place than some of my previous work and that was certainly a choice, perhaps even more than a choice, it was a desire. I pushed it in that direction because that's where I needed to be." Taken before the global shutdown caused by COVID-19, the editing and constructing of the final images was very much in the midst of it. During that final 1600 mile road trip from California to Kansas, Needham had specifically sought out quiet and deserted corners of a country which now seemed to consist entirely of them. "I wanted to keep these places peaceful and calm but with an unmistakable element of joy."
DIMENSIONS
16 x 12 inches
24 x 18 inches
40 x 30 inches
FRAMED DIMENSIONS
16 x 12 inches
Matted: 23.5 x 19.5 x 1.25 inches
Full Bleed: 17.5 x 13.5 x 1.25 inches
24 x 18 inches
Matted: 32 x 26 x 2 inches
Full Bleed: 26 x 20 x 2 inches
40 x 30 inches
Matted: 48 x 38 x 2 inches
Full Bleed: 42 x 32 x 2 inches
AUTHENTICATION
The work comes with a Certification of Authenticity signed and numbered by the Co-Founder of Tappan
Studio Visit
Q. Where do you draw inspiration from?
A. Anything visual. I find composition and the choices people...
Explore
Tappan invites you to explore our curated collection of limited edition prints and photographs.
"There's a limited amount of space within a viewfinder or on a canvas and what someone chooses to fill it with says so much about them and what they were feeling at the time. It's like a Rorschach test we create ourselves."
-James Needham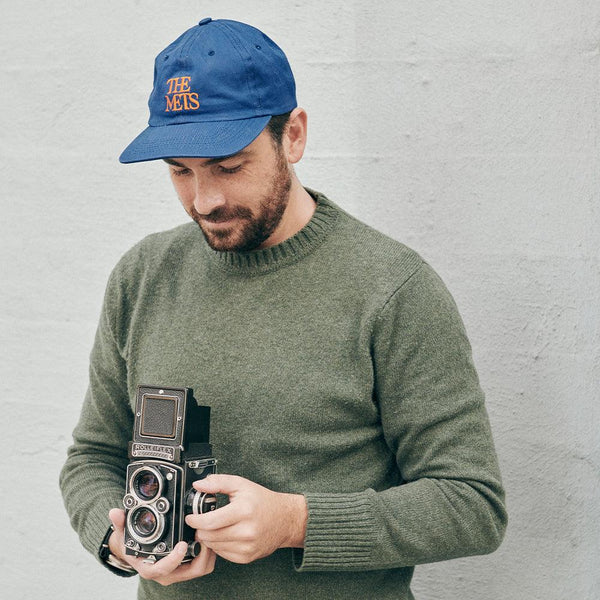 About the Artist
James Needham
Australian photographer James Needham crafts digitally-collaged urban landscapes with images taken in New York, Los Angeles, Route 66 and Roswell New Mexico in compositions reminiscent of Edward Hopper's colorful city scenes. His work has been featured in Architectural Digest, Paper Journal, Nylon Korea and Art Maze Magazine.
In the Studio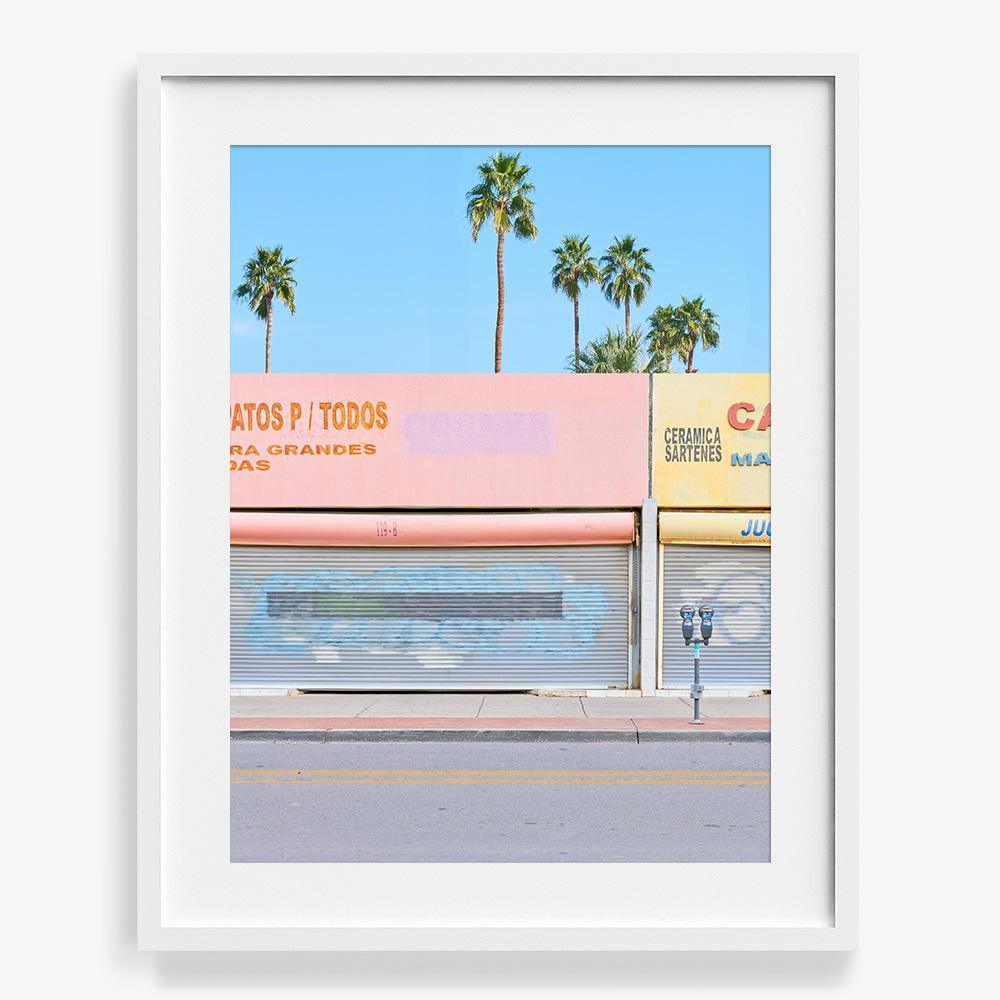 Choose options